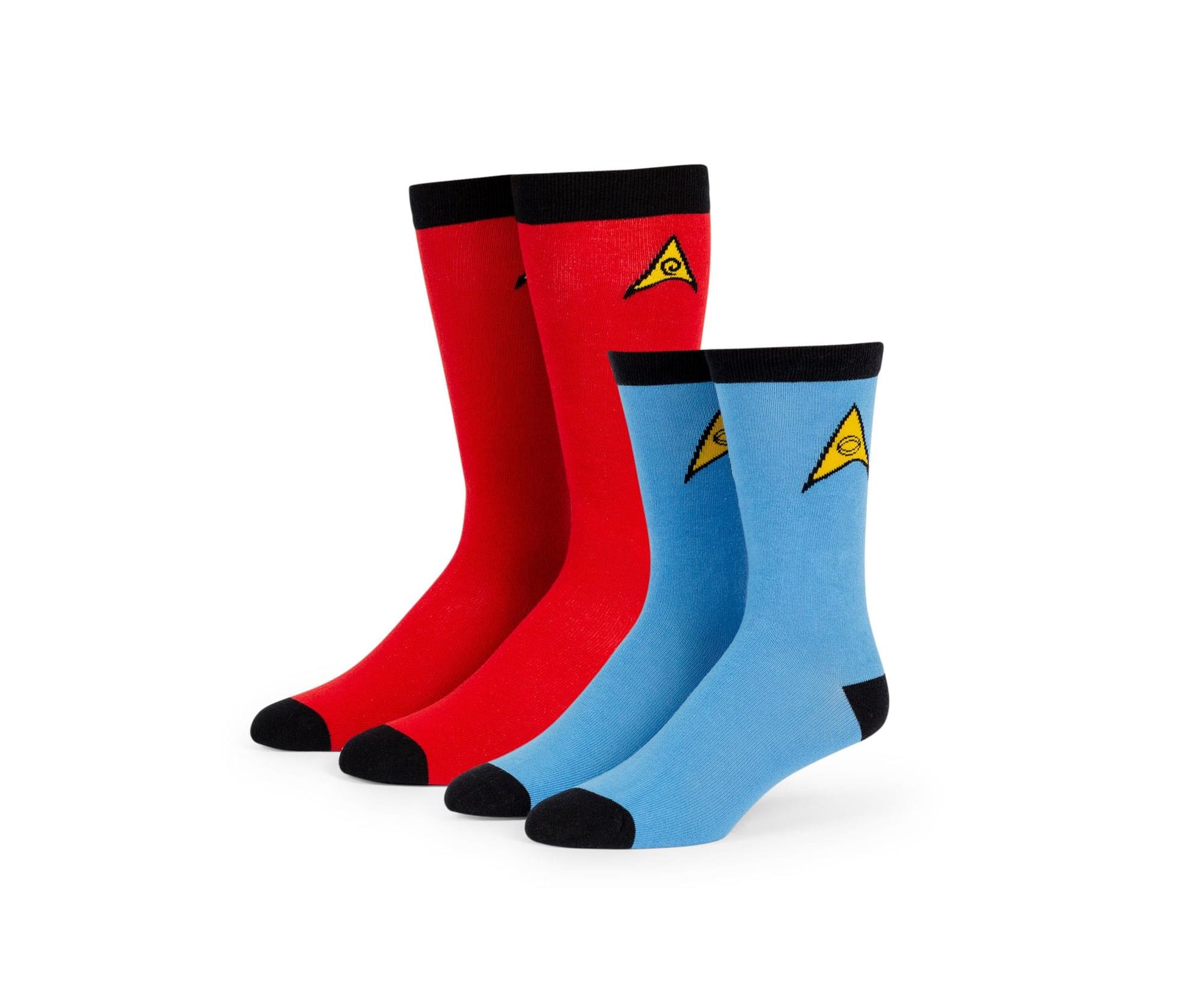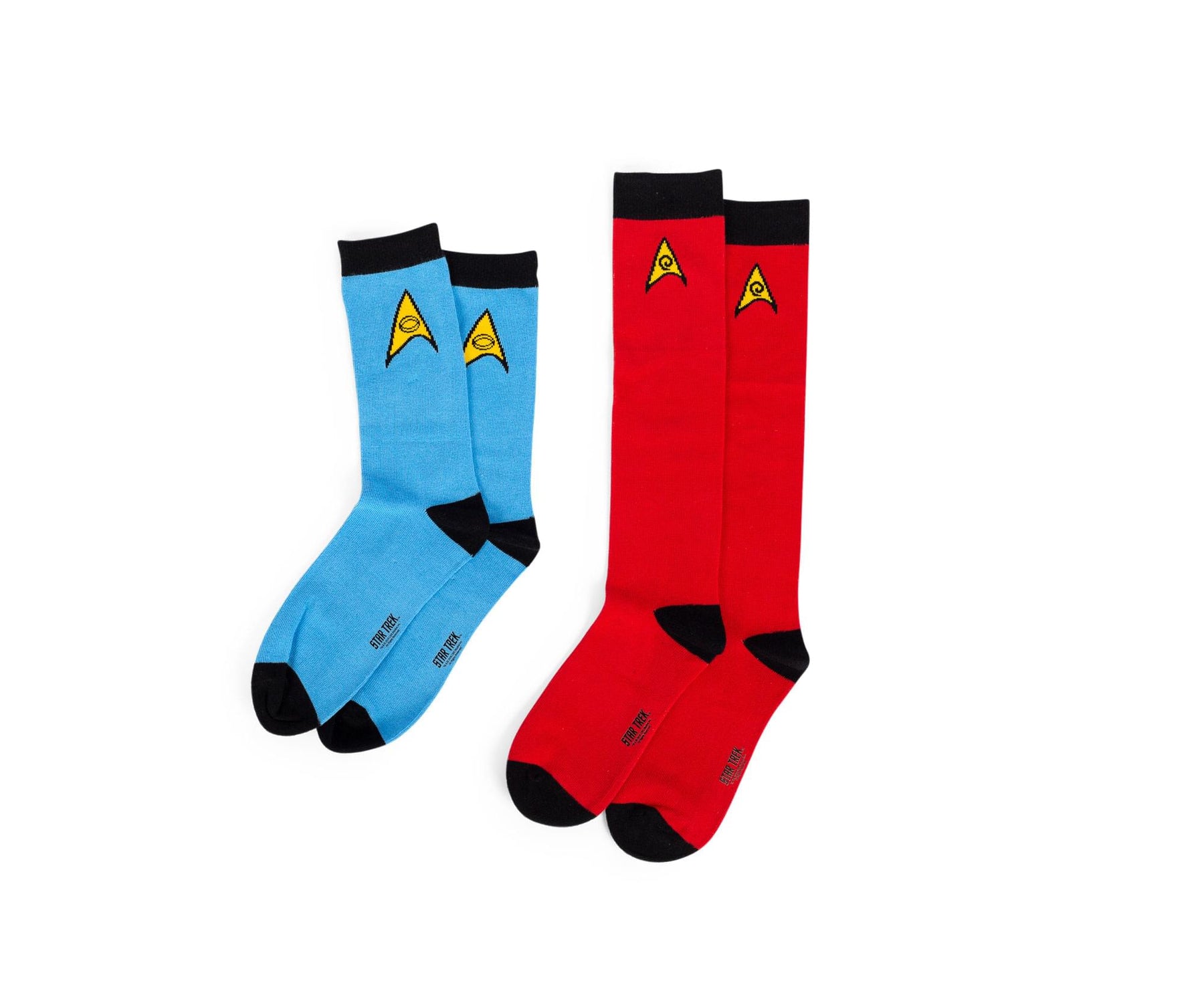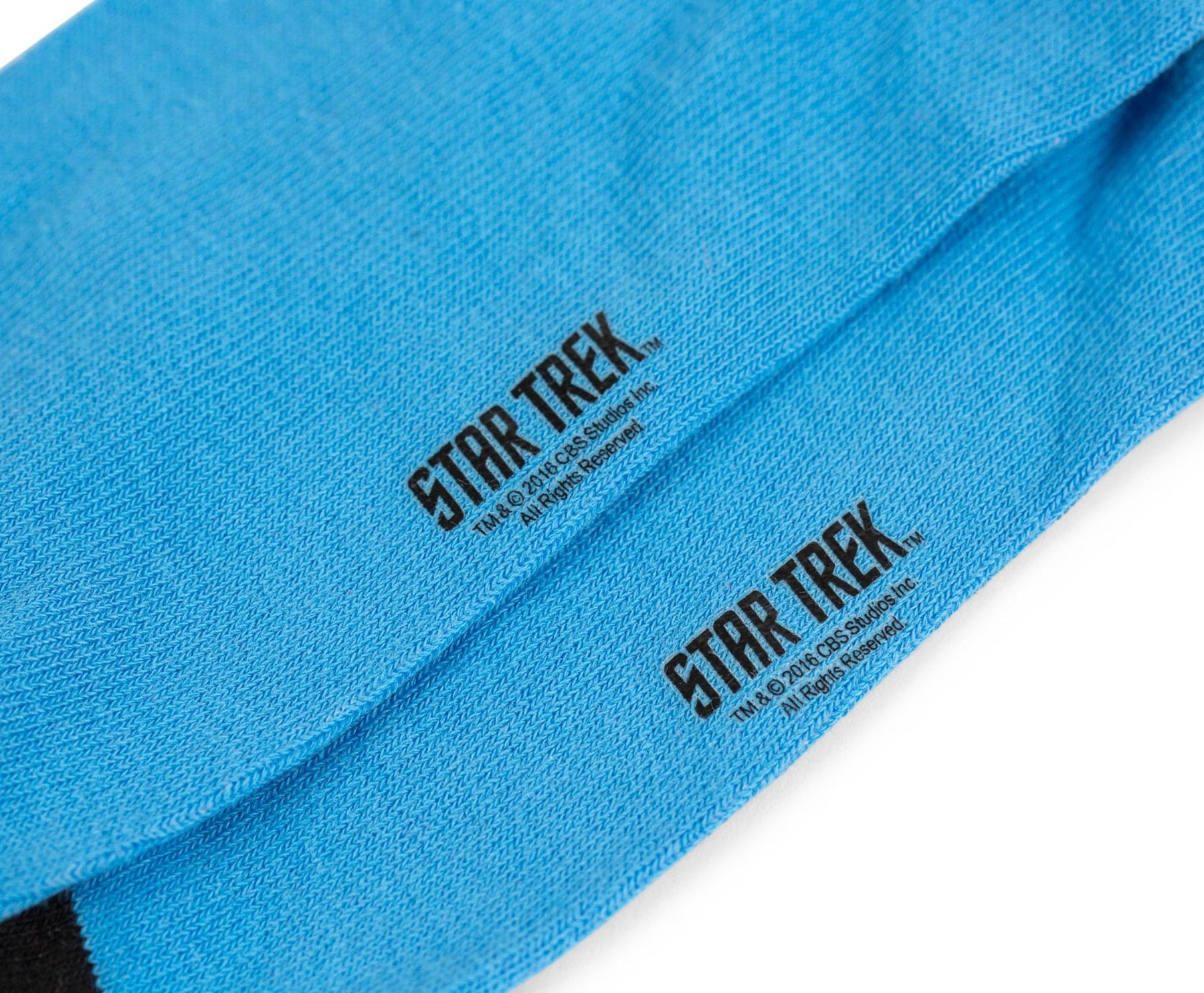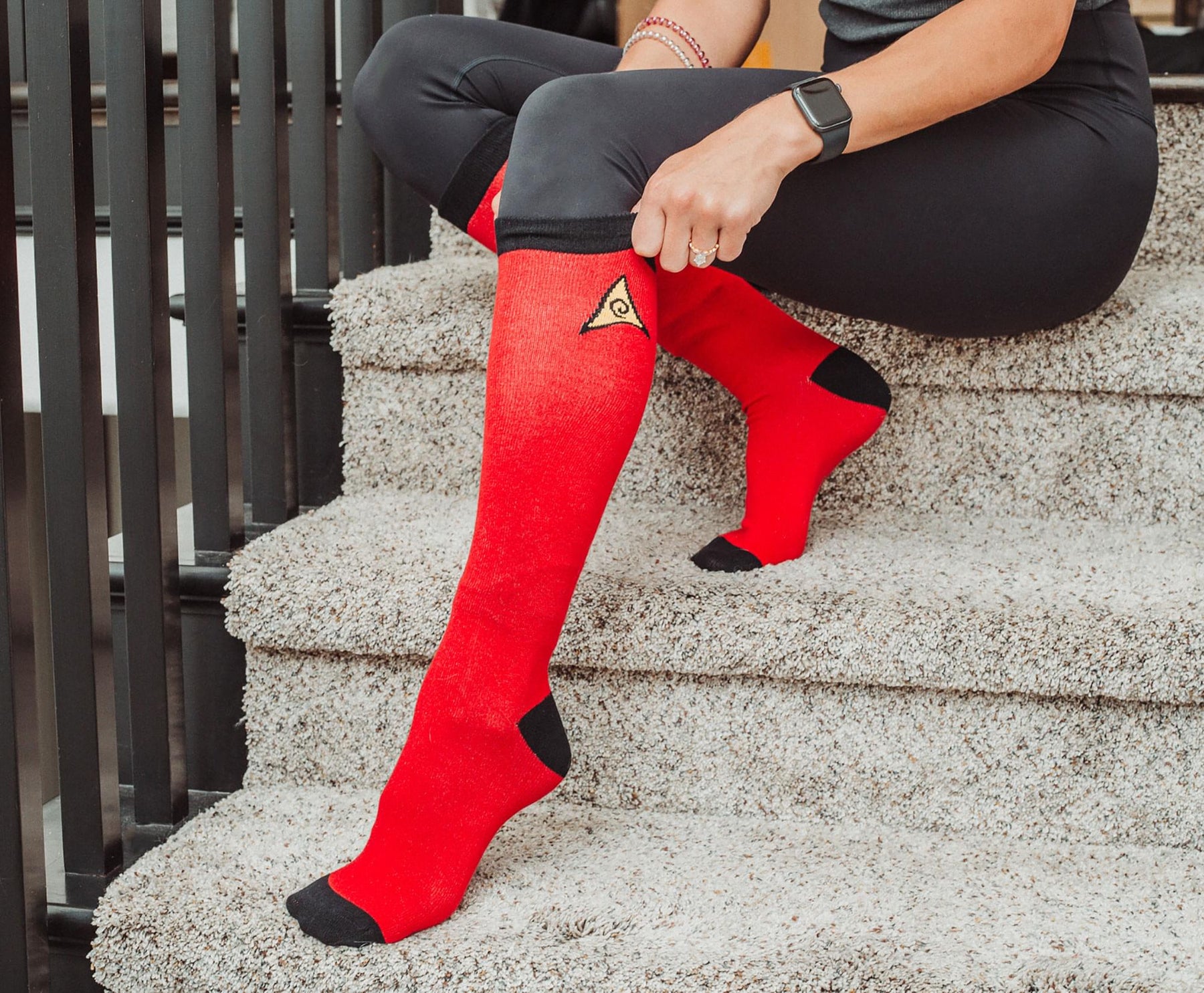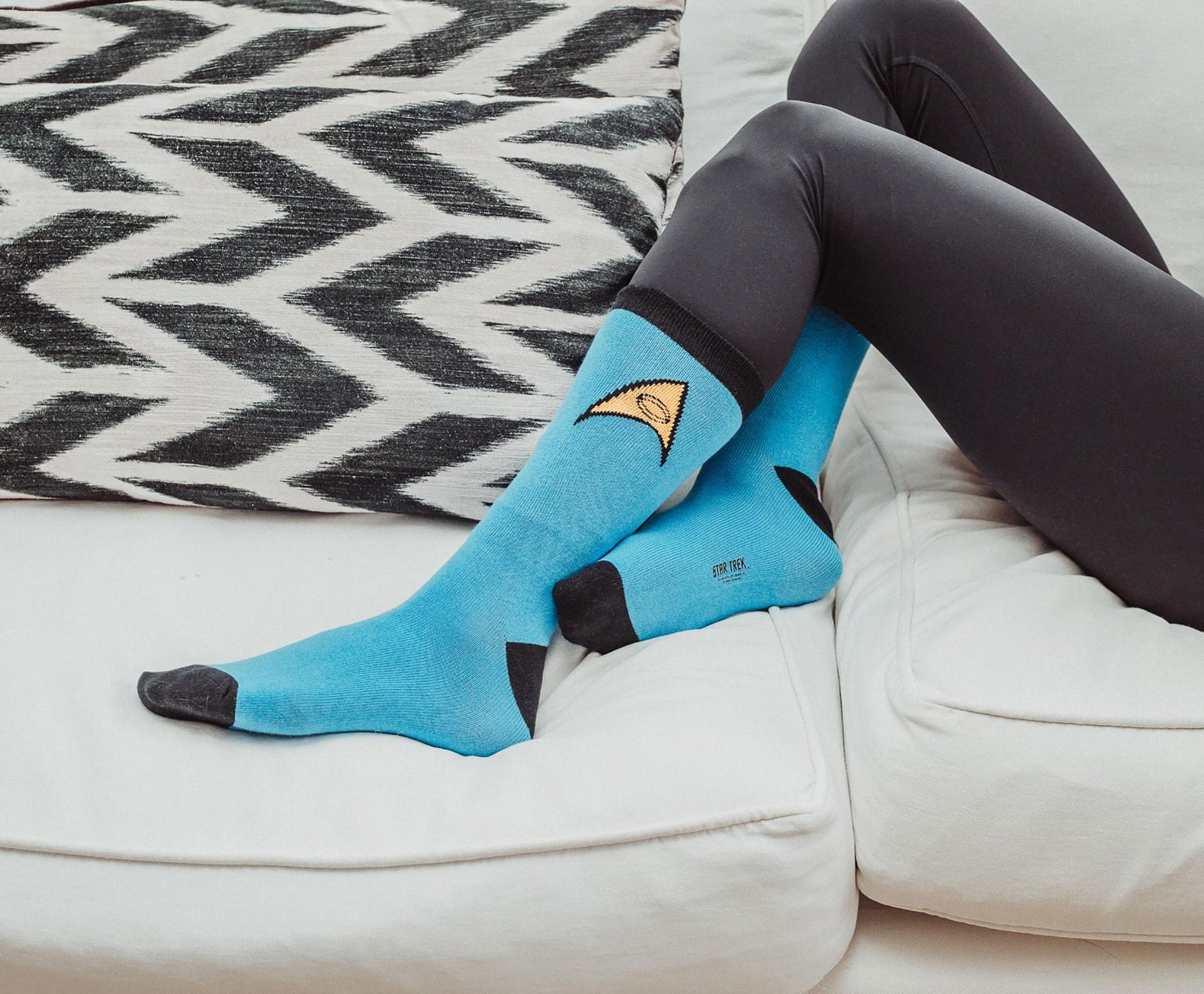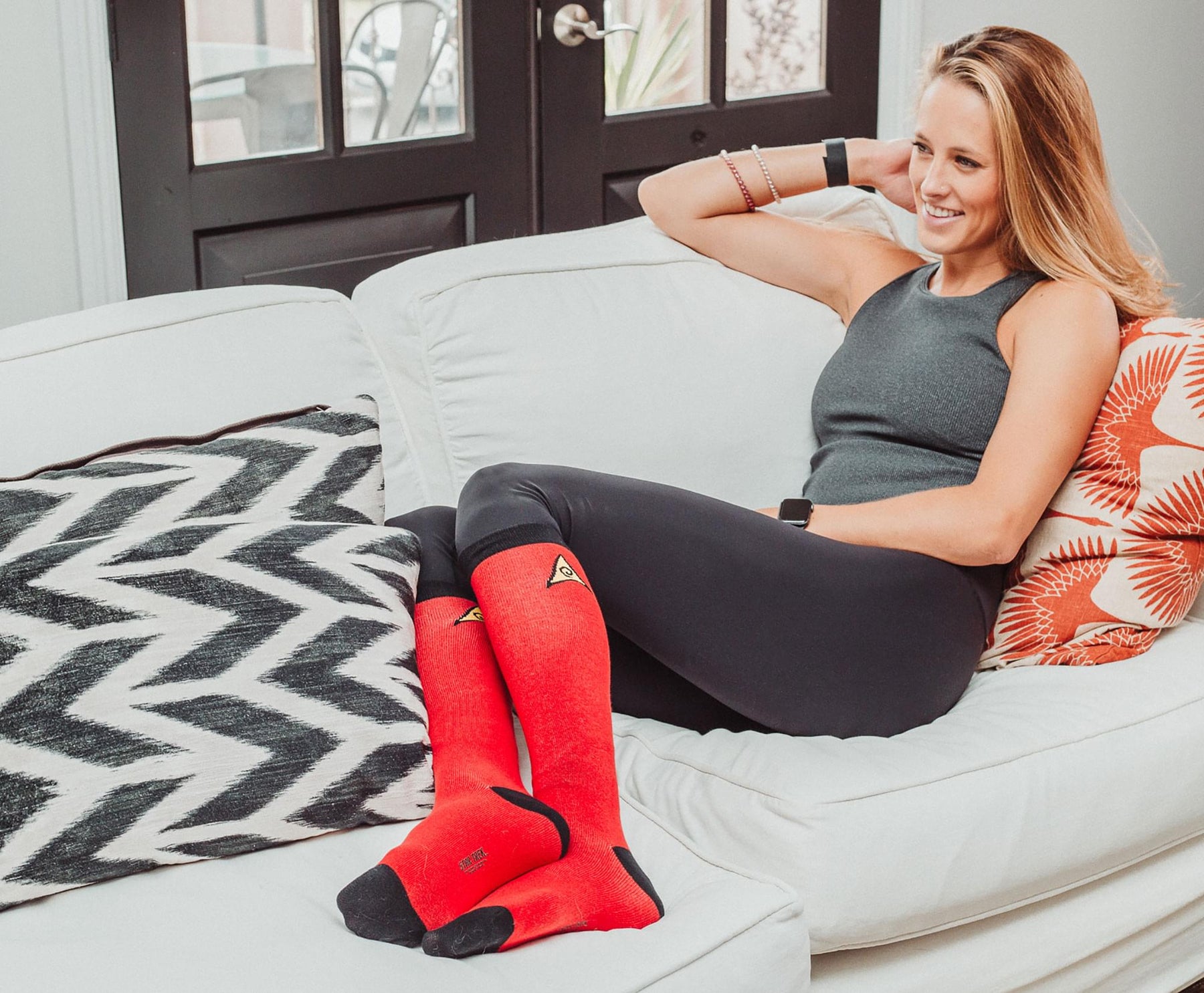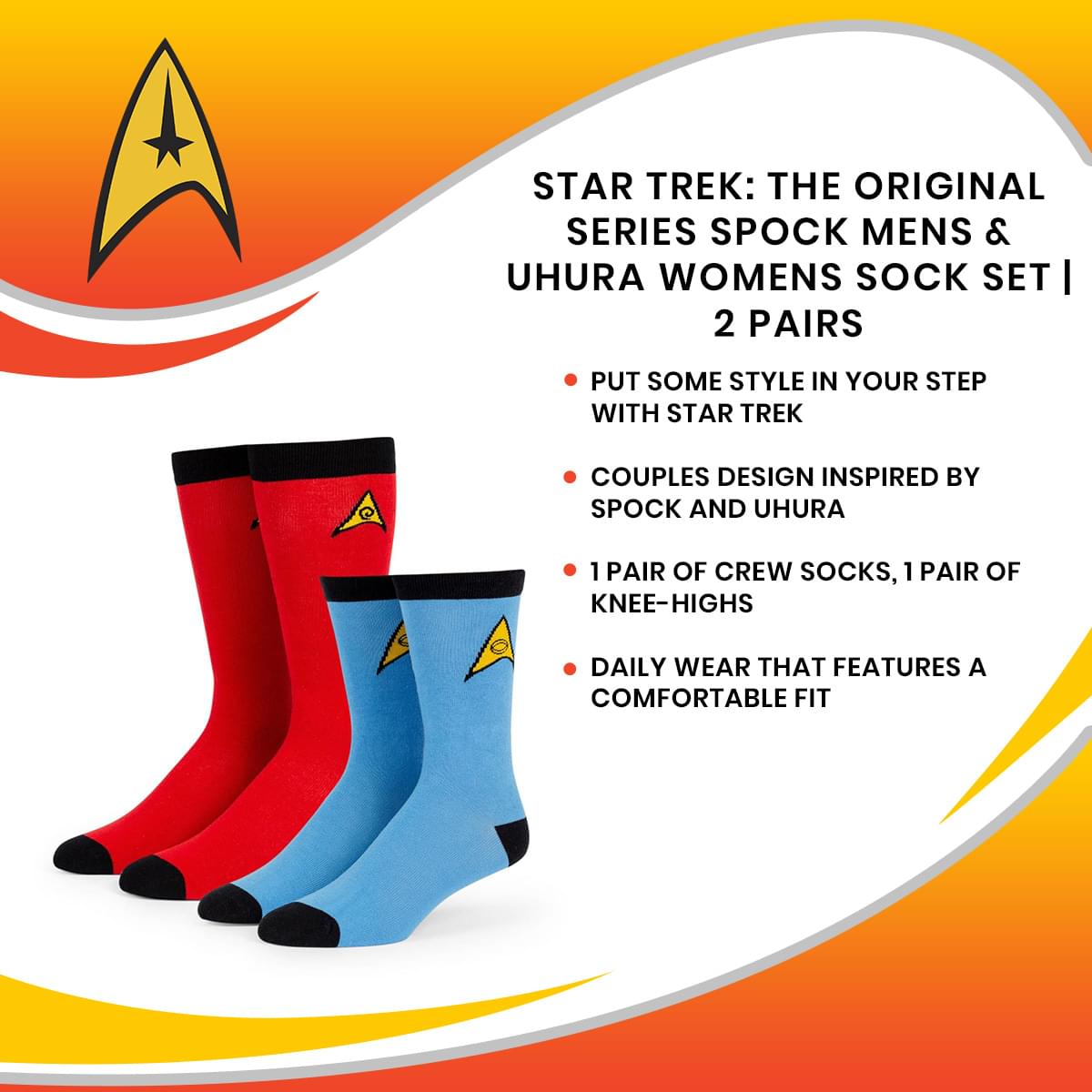 Star Trek: The Original Series Spock Mens & Uhura Womens Sock Set | 2 Pairs
Trendsetting Apparel: Engage your fandom with this sock set inspired by Star Trek: The Original Series. When preparing for your next trip across the stars, these Starfleet-regulated socks will put some style in your step.
2-Pair Value Pack: Save on galactic styles for him and her. This complete Star Trek set includes 1 pair of men's crew socks (Spock) and 1 pair of women's knee-high socks (Uhura). It's the ultimate couples gift set for Vulcans and humans alike.
Live Long And Prosper: Be the best dressed Vulcan around while wearing these men's crew socks. The Trekkie design is based on Spock's uniform and Science insignia, elevating your style to intergalactic levels.
I'll Be Monitoring Your Frequency: Dress up your day with these women's knee-high socks. The iconic design is based on Nyota Uhura's uniform and Operations insignia, making these socks a perfect fit for your fandom.
Couples Gift Set: Boldly go where no one has gone before... in style! Complement your wardrobe with this officially licensed Star Trek sock set. Makes an adorable gift for newlyweds or your favorite geeky couple (even if that's yourselves!).
TO BOLDLY GO... IN STYLE

At the end of a long day serving aboard the U.S.S. Enterprise, you are probably ready to kick off those Starfleet-issue black boots and get comfortable. Wiggle your toes in one of the pairs from this 2-pack of his and hers Star Trek socks.
Inspired by Star Trek: The Original Series, this sock set includes a pair of blue men's crew socks with Spock's insignia and a pair of red knee-high socks with Nyota Uhura's designation.
GALACTIC FASHION FOR YOUR CLOSET

You can reach the final frontier of fashion with this collectible 2-pack. Wear your fandom head to toe with this officially licensed sock set from Star Trek: The Original Series.
Read All About It on Our Blog
Trending Geek