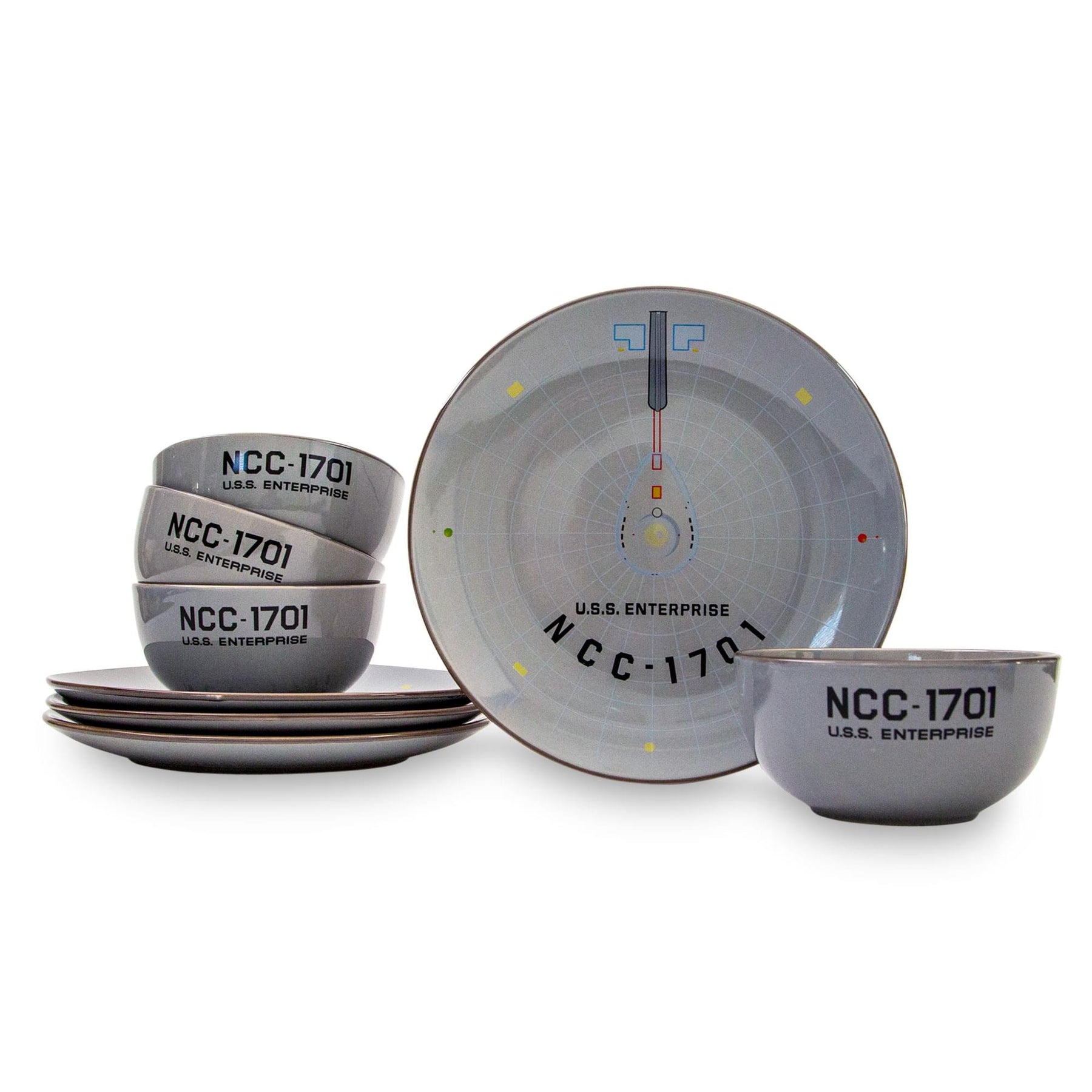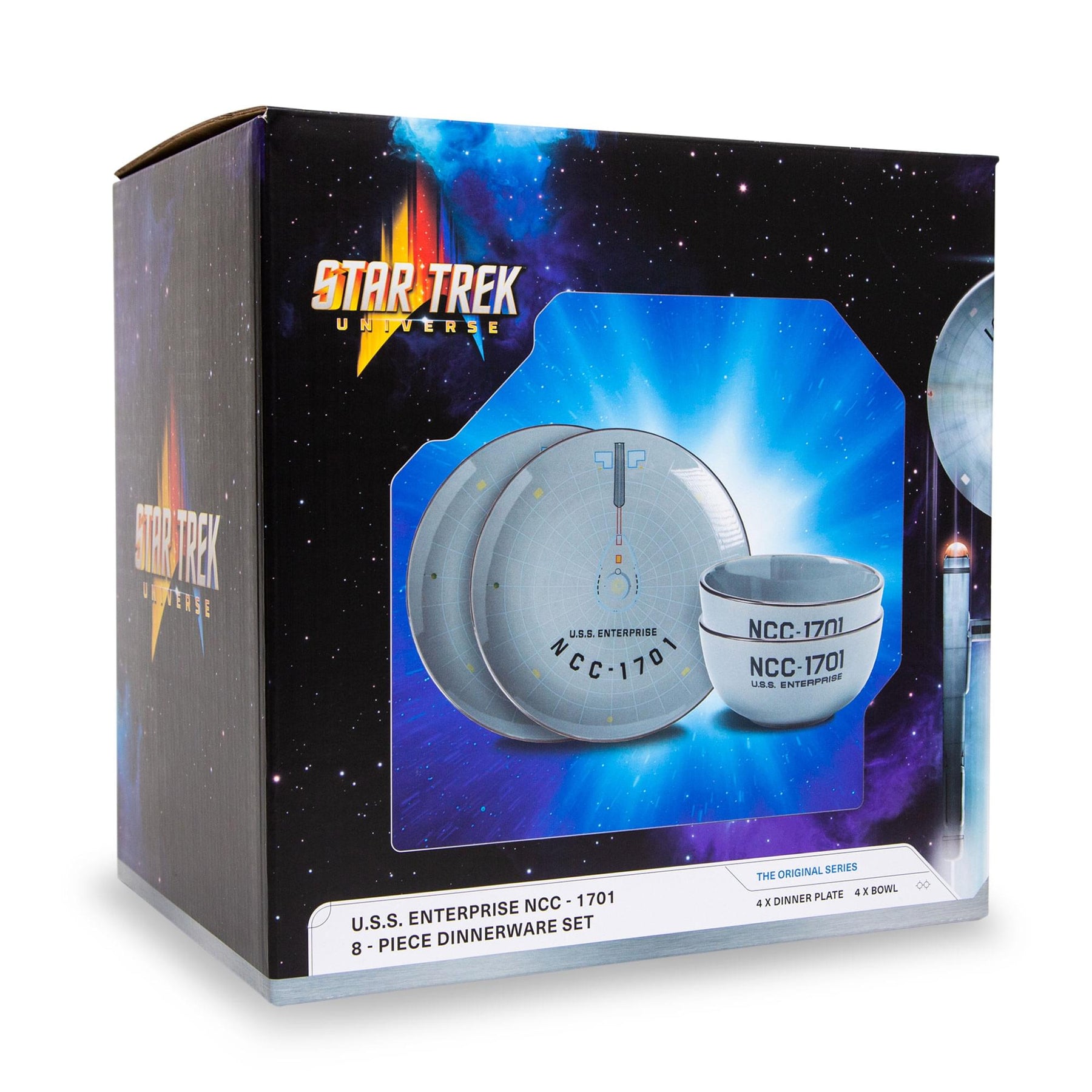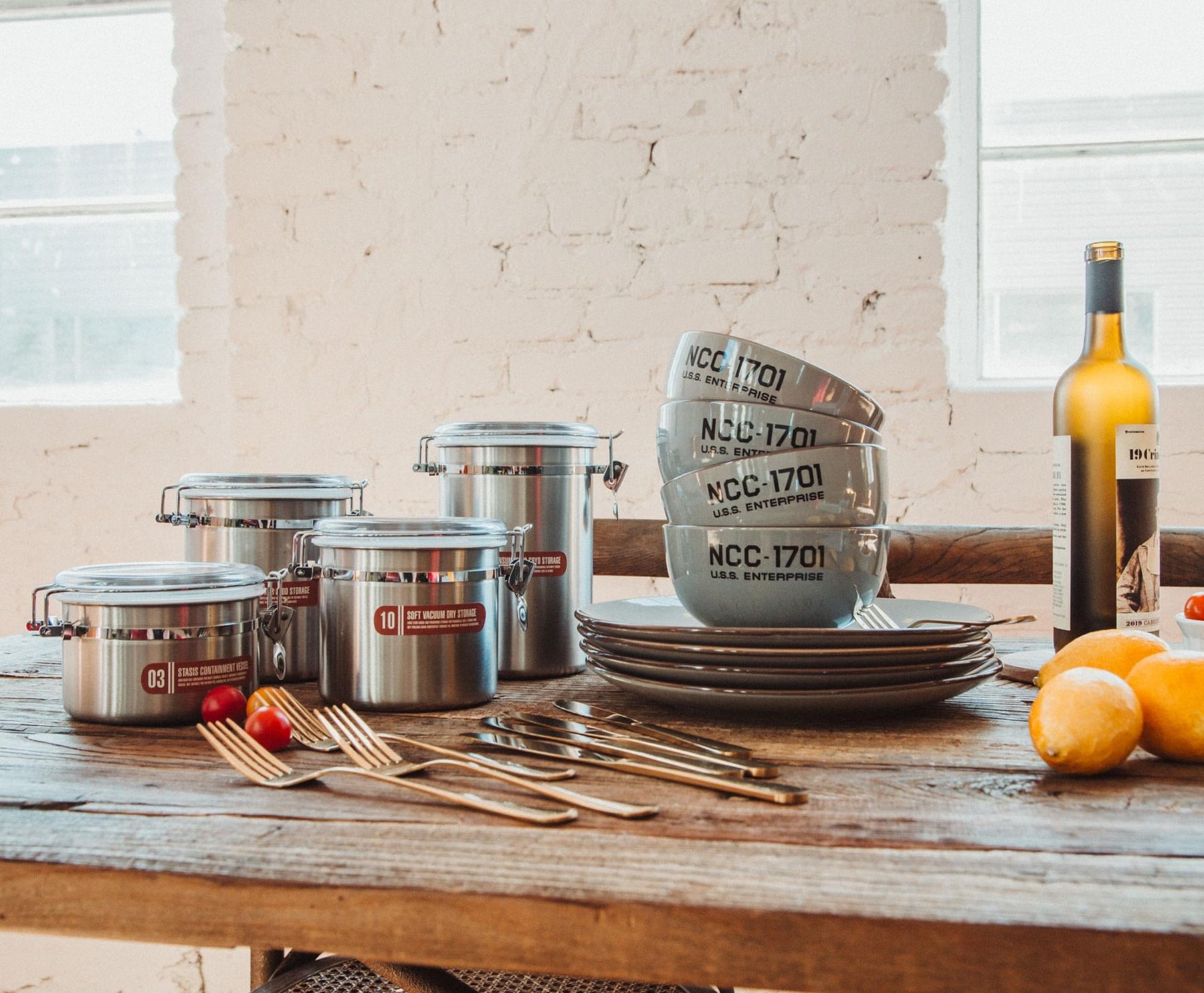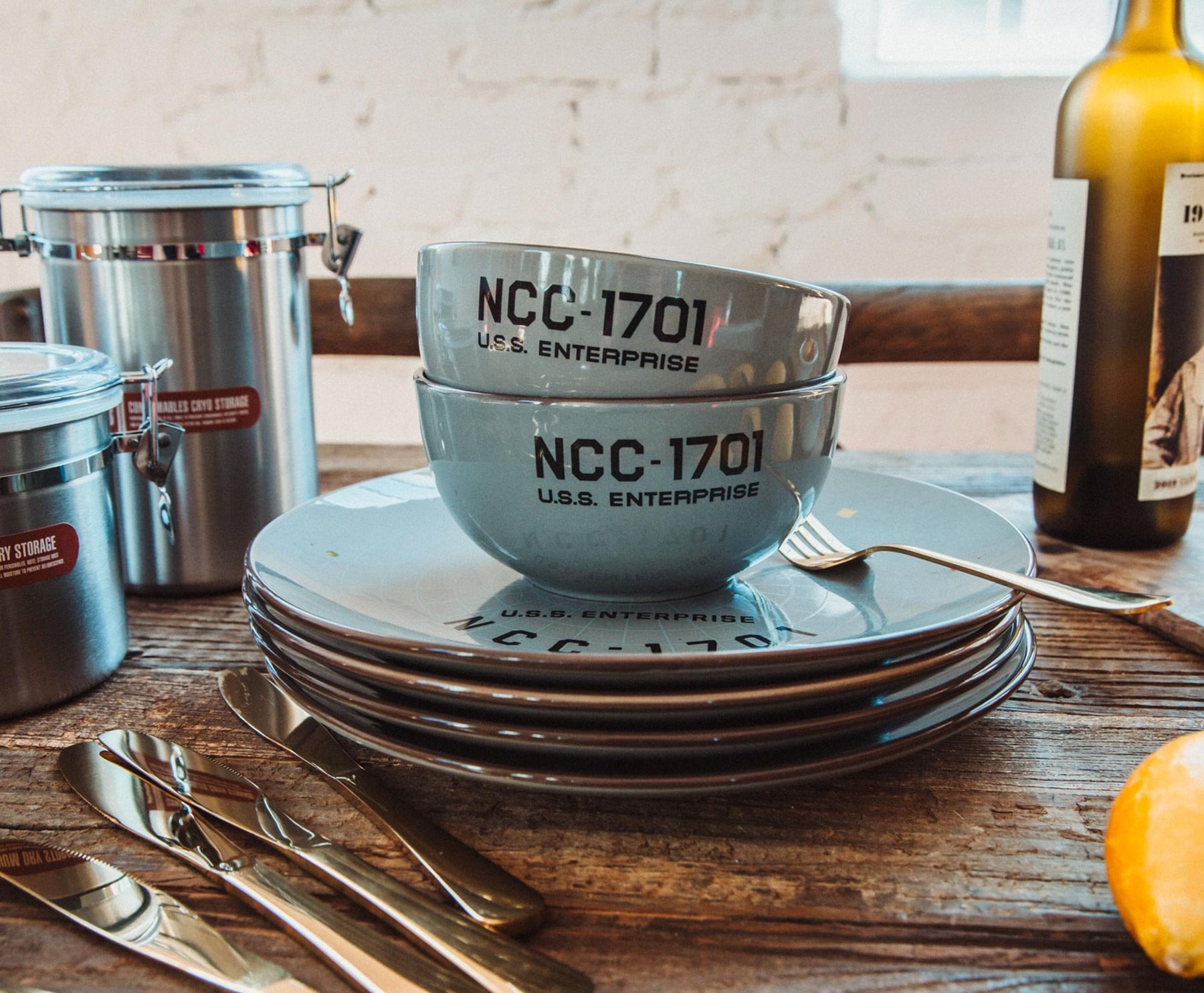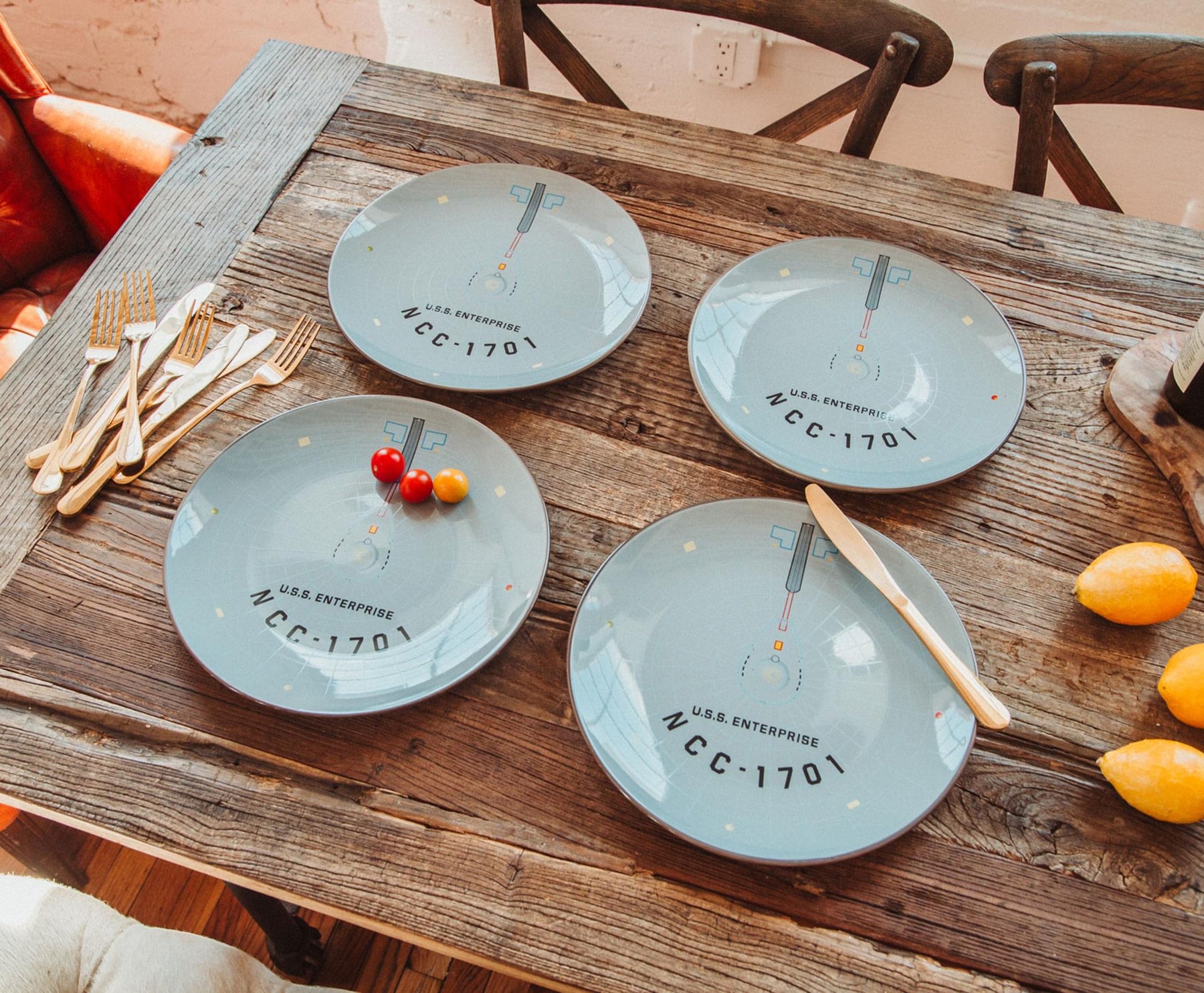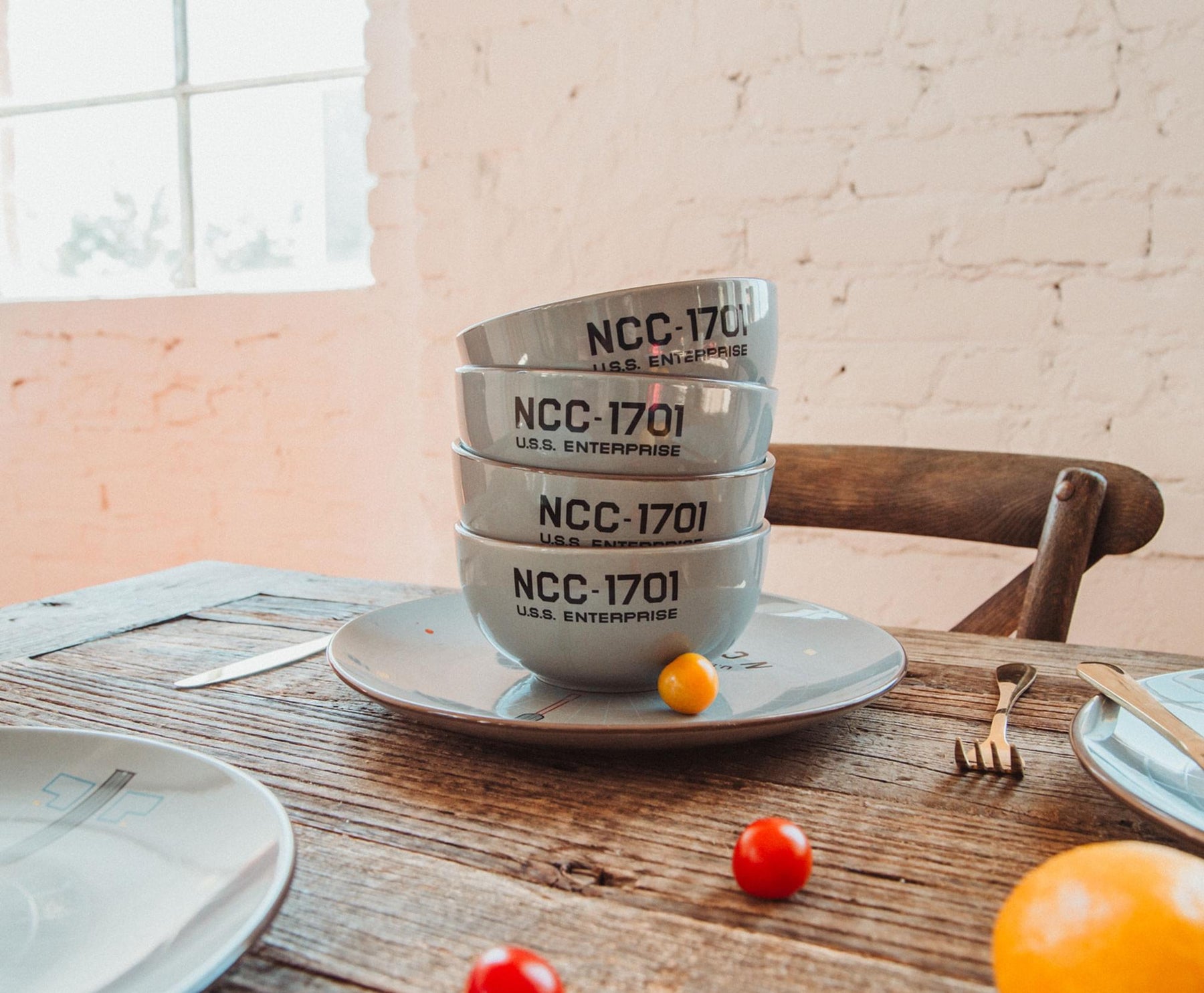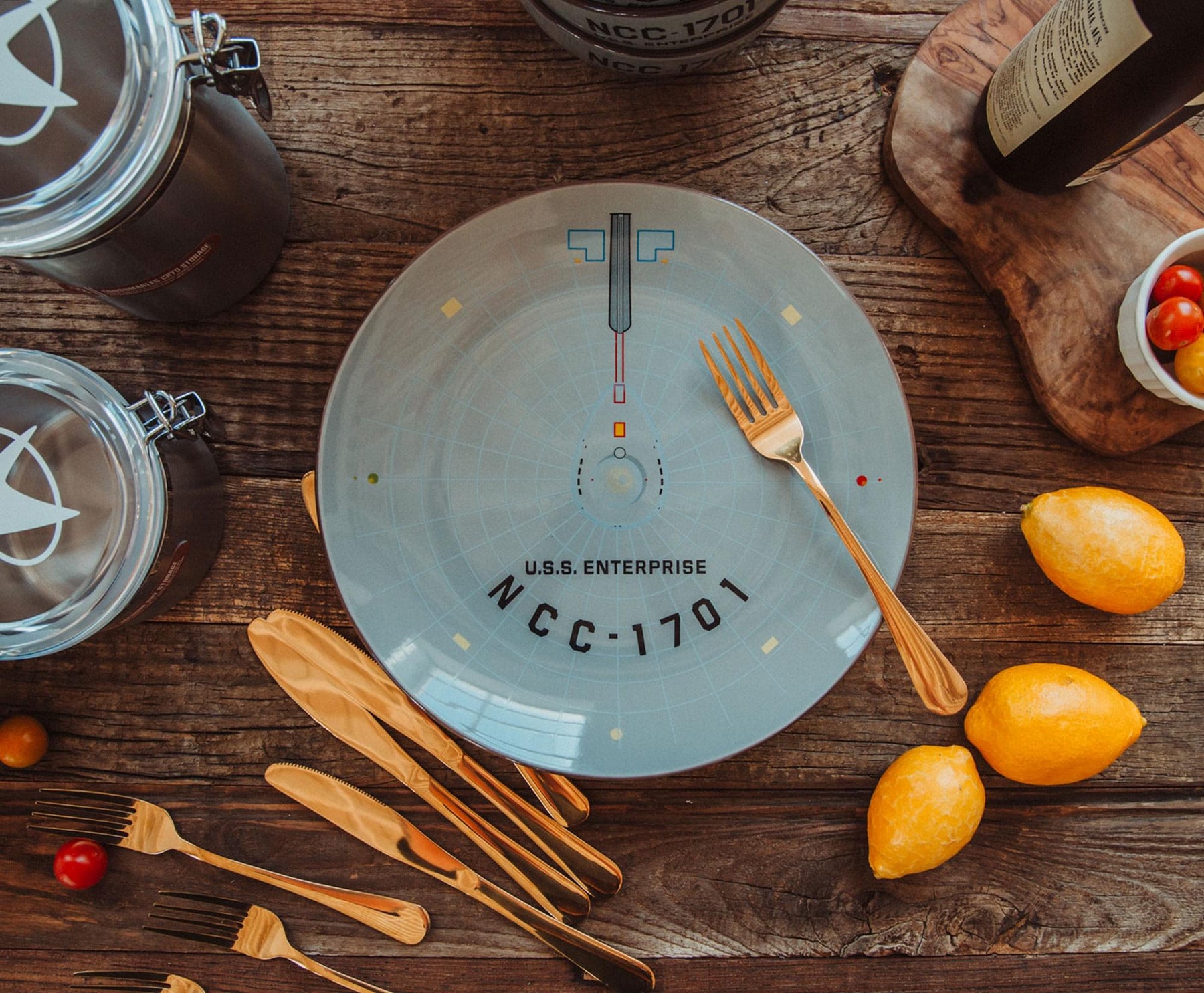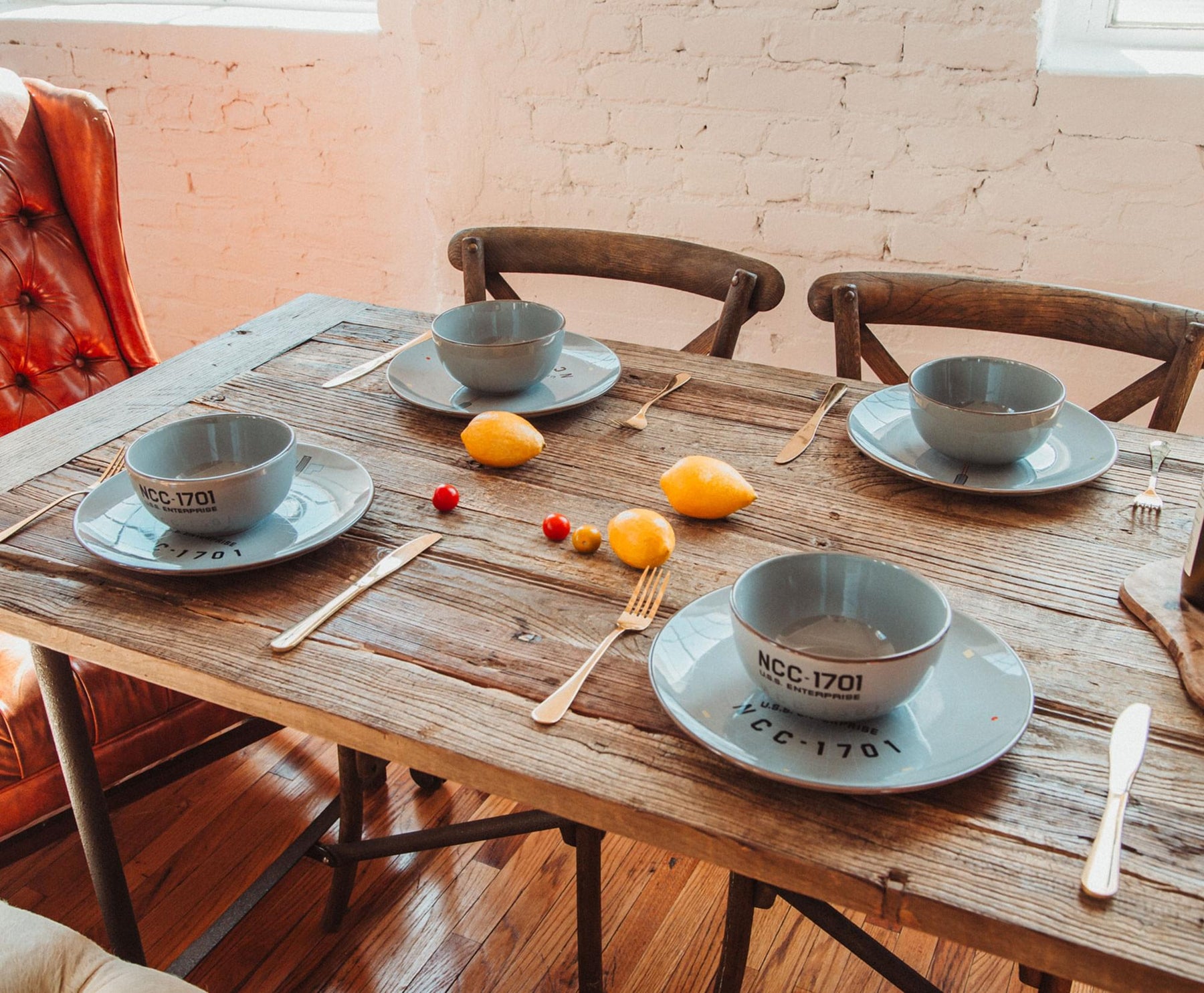 Star Trek: The Original Series NCC-1701 Series 8-Piece Ceramic Dinnerware Set
THE FUTURE OF DINING: Now you can join the ranks of Starfleet at the dinner table. Beam up your next meal to be enjoyed with this exclusive dinnerware set inspired by Star Trek: The Original Series.
ENJOY DINNER WITH THE CREW: Prepare a meal in the mess hall for Starfleet's finest. The dinner plates resemble the sauce section of the USS Enterprise, while the bowls are labeled with the familiar NCC-1701 designation.
8-PIECE SET INCLUDES: Enjoy a complete place setting made for a crew of four. This elegant dish set comes with a total of four dinner plates (11 inches) and four bowls (6 inches) that make up an impressive table.
ADVANCED STARFLEET TECHNOLOGY: Trekkies can fill up on their favorite meals with this BPA-free ceramic dish set aboard their starship. Easy to maintain, it's suitable for both microwave and top-rack dishwasher.
OFFICIAL STAR TREK KITCHENWARE: Get a taste of the future with this officially licensed 8-piece Star Trek: The Original Series Dinnerware Set. You'll be an esteemed host as one of the valued members of the Federation.
TO BOLDLY GO WHERE NO ONE HAS GONE BEFORE
Admit it — you looked at the primary hull of the USS Enterprise and thought to yourself, "I would like to eat a frittata off that." No? Just us. Okay then.
Behold a plate and bowl set emblazoned with Constitution-Class finery. Plates with the primary hull of the USS Enterprise printed on them and bowls labeled with NCC-1701, the mighty starship's Naval-Construction-Code registry.
LIVE LONG AND PROSPER WITH A WARM MEAL
With four plates and four bowls in the set, you can imagine yourself having owan eggs with a bowl full of Meridian pond-berries for breakfast, a chicken sandwich and plomeek soup for lunch, and crawfish etouffee and a bowl of tube grubs for dinner. You'll still even have a set left over in case you don't feel like returning the dirty dishes to the replicator.
Your crew will appreciate gathering around the table with officially licensed dinnerware from Star Trek: The Original Series.
CARE INSTRUCTIONS
Easy care
Top-rack dishwasher safe
Microwave safe
Read All About It on Our Blog
Trending Geek