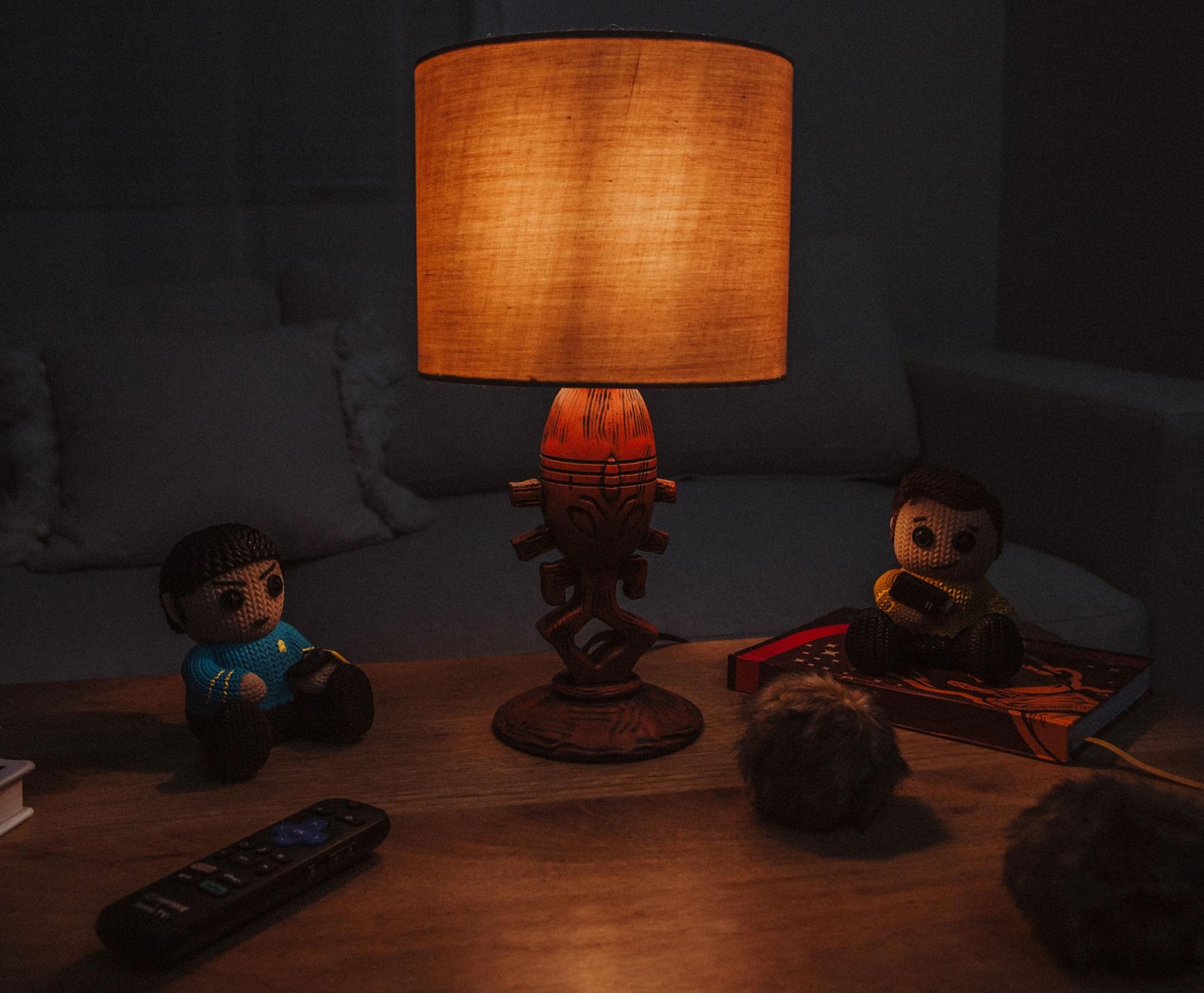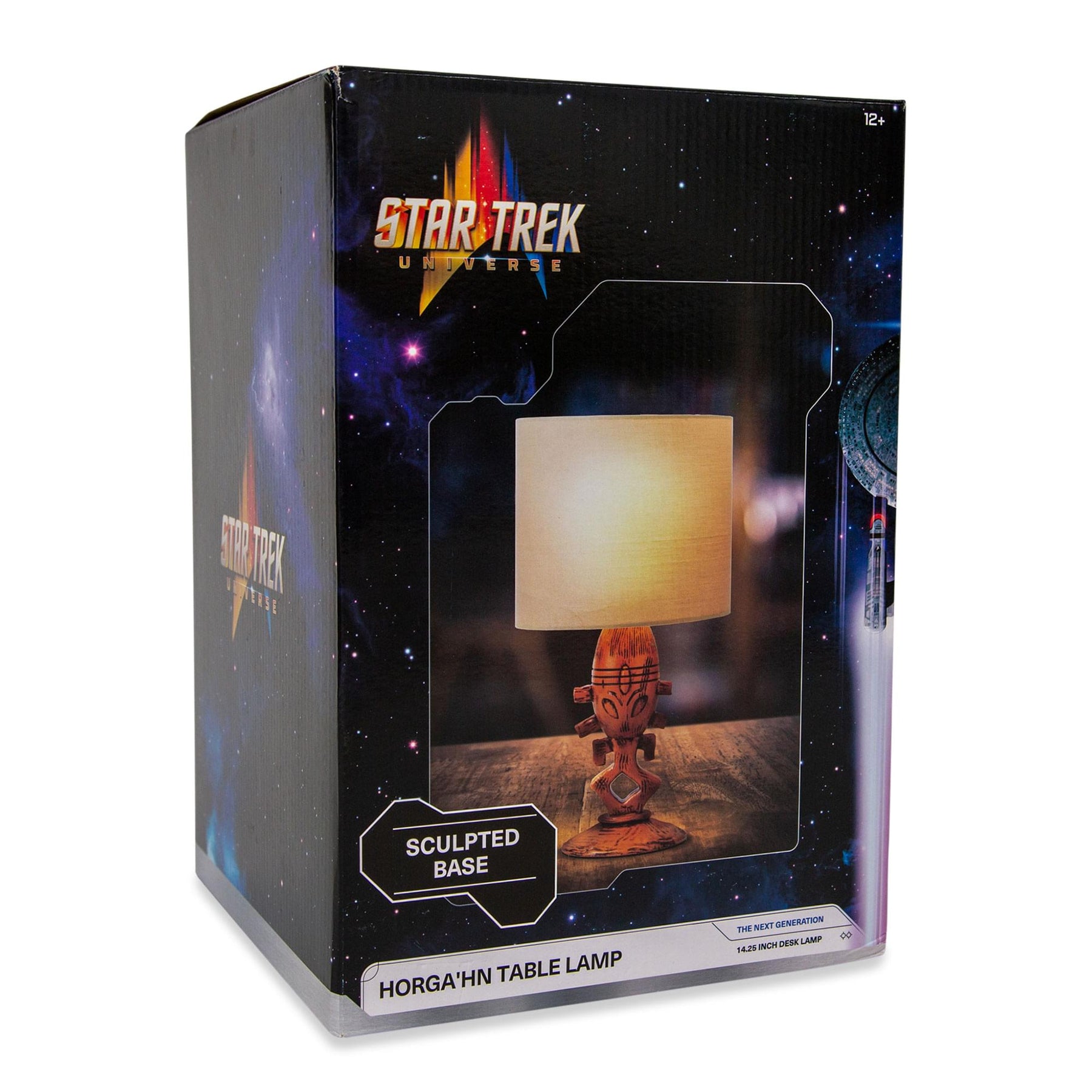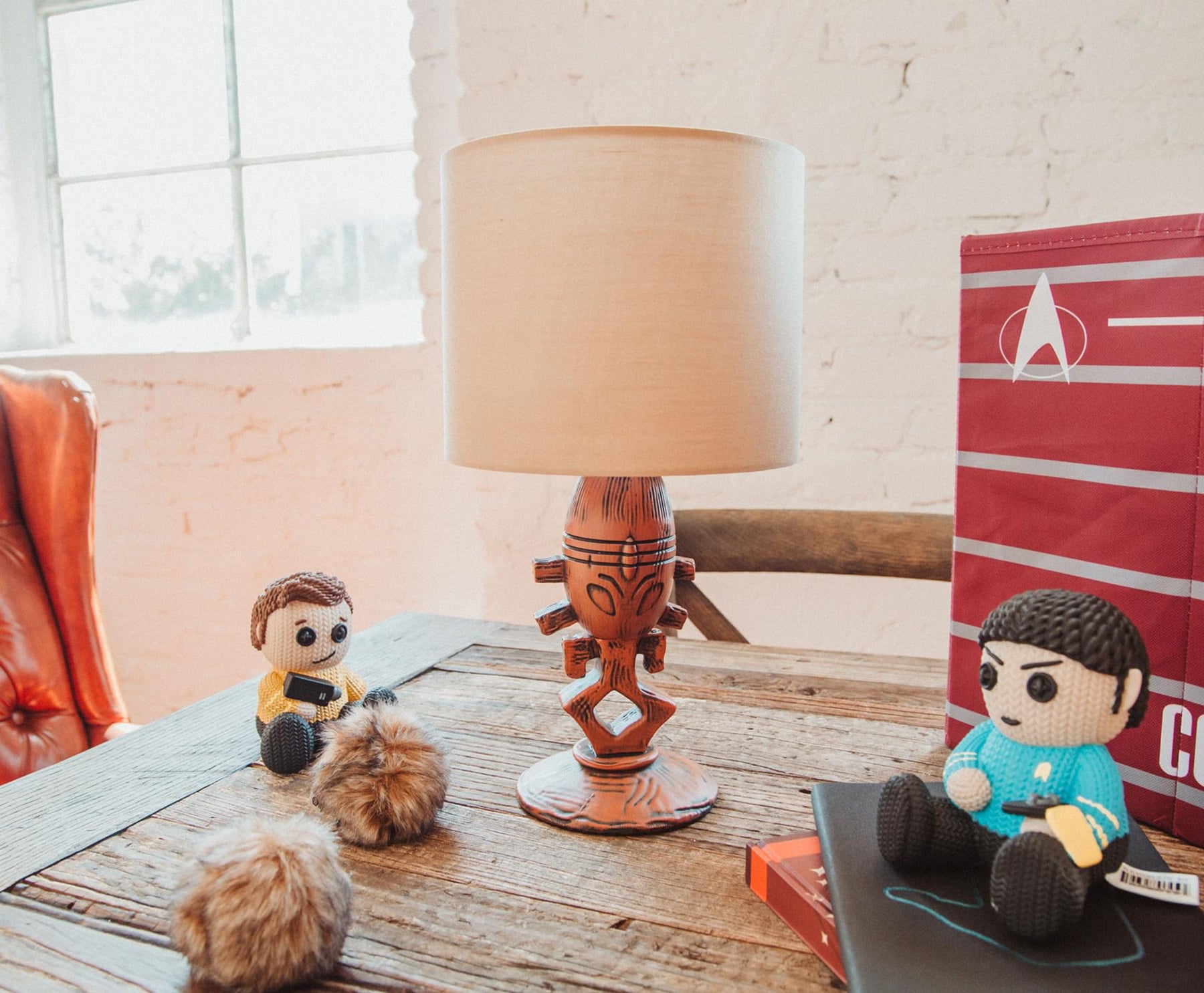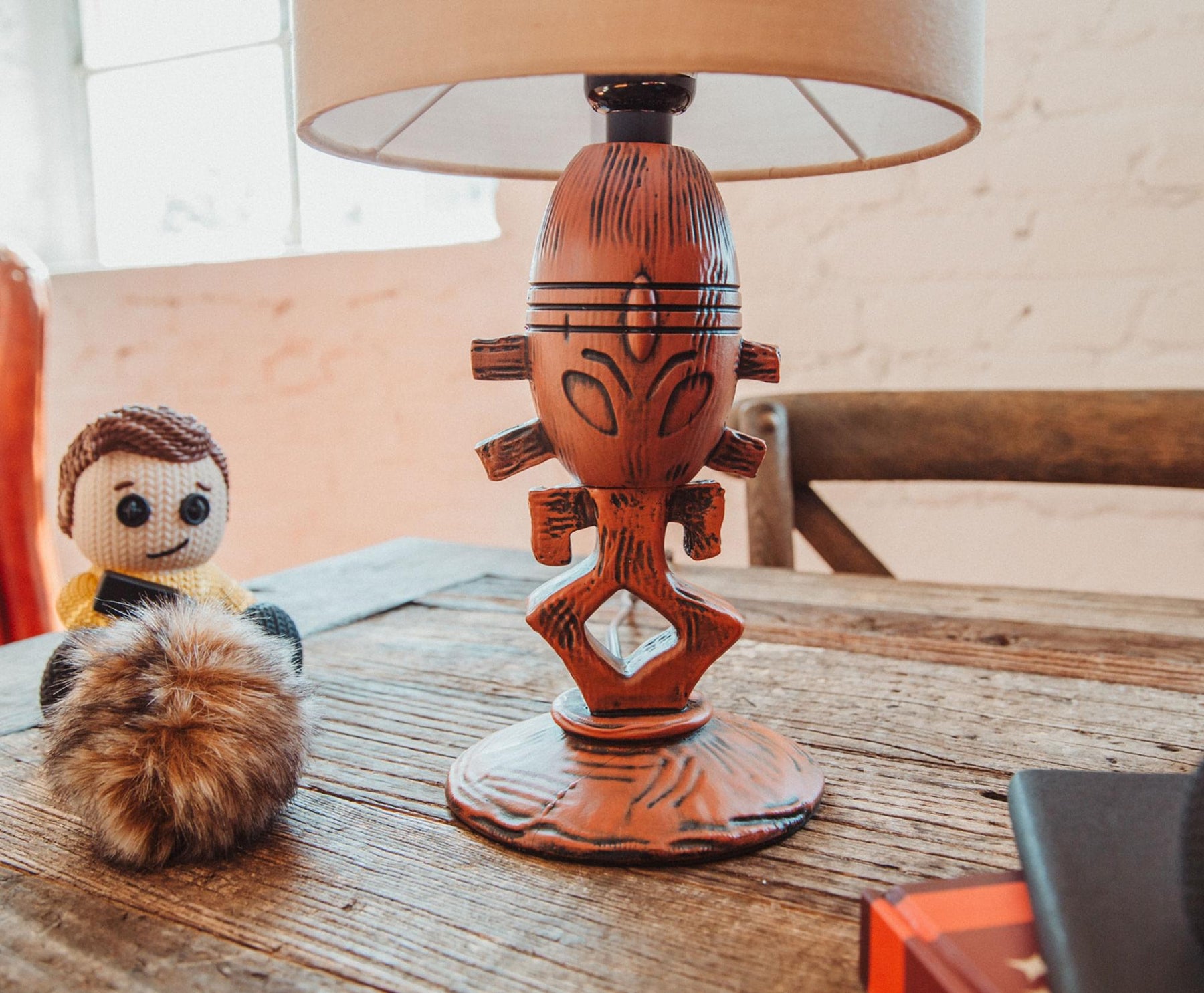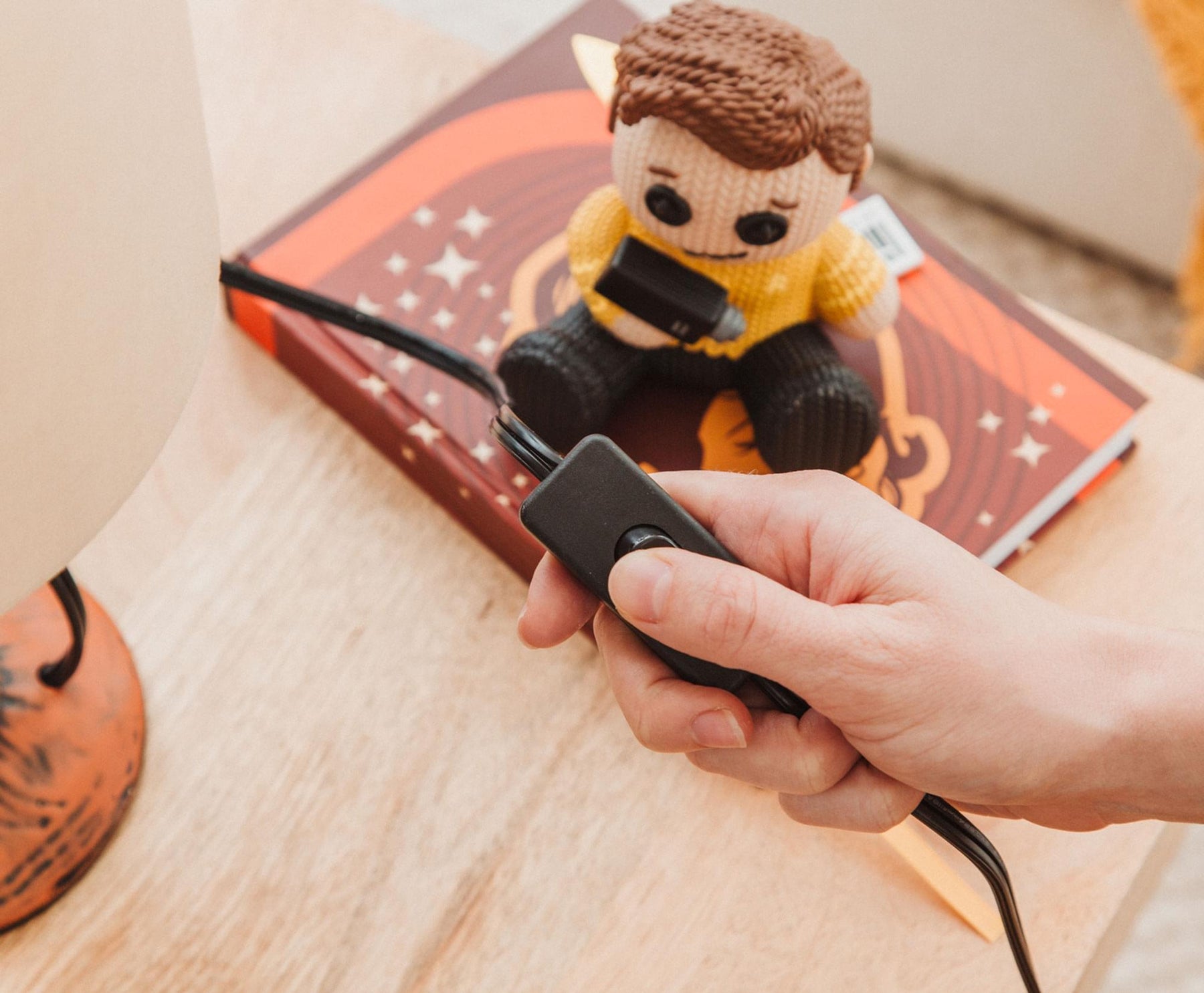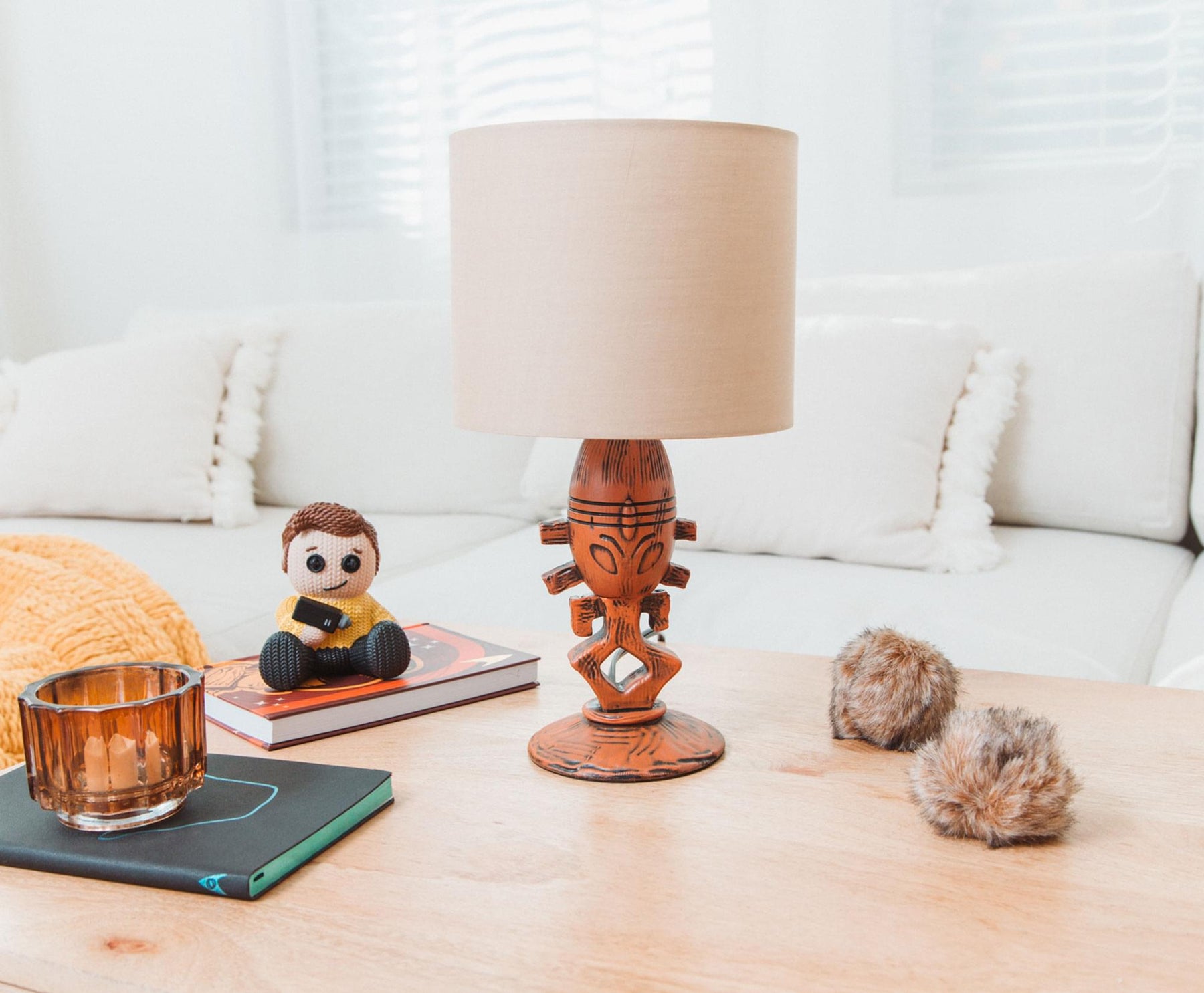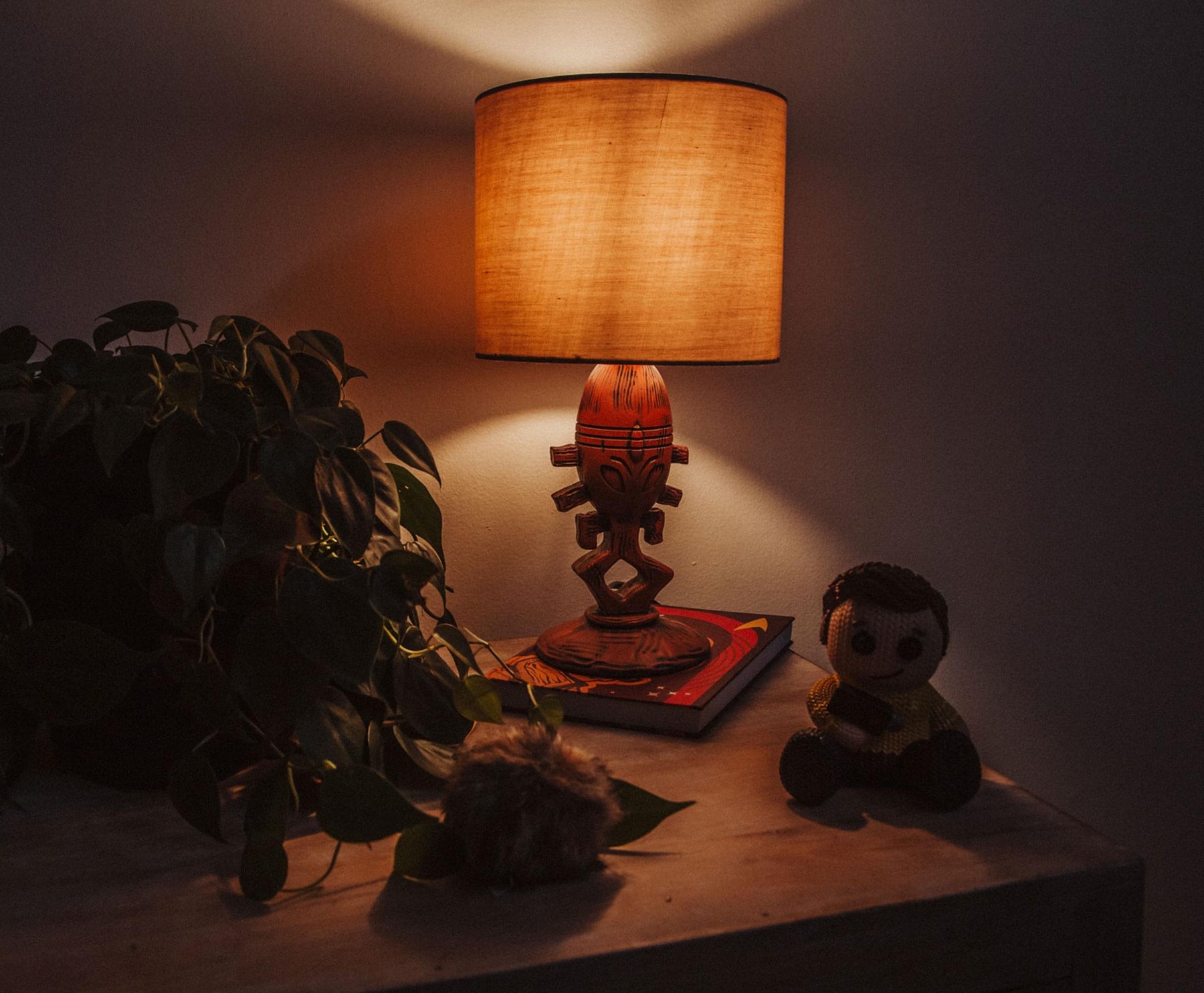 Star Trek: The Next Generation Horga'hn Desk Lamp Replica | 14 Inches Tall
LIGHTING YOUR WAY TO JAMAHARON: Illuminate your universe with this Horga'hn desk lamp inspired by Star Trek: The Next Generation. This authentic replica of the Risian symbol of fertility shows everyone that you are seeking Jamaharon.
THE POWER OF A SYMBOL: Make sure you understand the implication of displaying this table lamp. Recreates the iconic statuette that served as a fertility symbol on Risa, as seen in the episode, "Captain's Holiday."
ADVANCED STARFLEET TECHNOLOGY: Powerful display has a standard E26 light bulb socket up to 40W. US 110v / 60Hz power. Operates via the polarized electric plug with a convenient in-line on/off switch.
TO BOLDLY GLOW: Bring the sci-fi adventure to your space with this table lamp that makes the perfect conversation piece when placed in your starship quarters. Ideal for lighting up the desk, dorm room, or collectibles display of Trekkies of all ages.
OFFICIAL STAR TREK COLLECTIBLE: Shine some light on your worldviews with this officially licensed Horga'hn Desk Lamp Replica from Star Trek: The Next Generation. It can serve as a symbol or just a regular table light.
DO YOU SEEK JAMAHARON?
On the pleasure planet Risa, people are very welcoming and open with their affections for visitors. VERY open. In fact, most vacationers to Risa are known to return to their regular lives with knowing smiles on their faces. They are known to bring back trinkets from their visits — reminders of their time, their casting away of their inhibitions, and the personal connections made there.
The infamous Horga'hn, for example, a fertility idol that, when displayed, invites others to join in Jamaharon. The Risan-to-Standard translation is a bit muddy on the word, but for those who seek Jamaharon and find it? Well, they just know...
MAKE IT SO WITH HORGA'HN
You too can seek Jamaharon in your own home with this handsome table lamp. The base is modeled from the Risan Horga'hn symbol and is crowned with standard Earth illumination sockets — also known as light bulbs. For those who know, they know. Those who don't will just believe you have a pleasant, tropical-inspired desk lamp decorating your space.
All that is ours is yours with officially licensed home decor from Star Trek: The Next Generation.