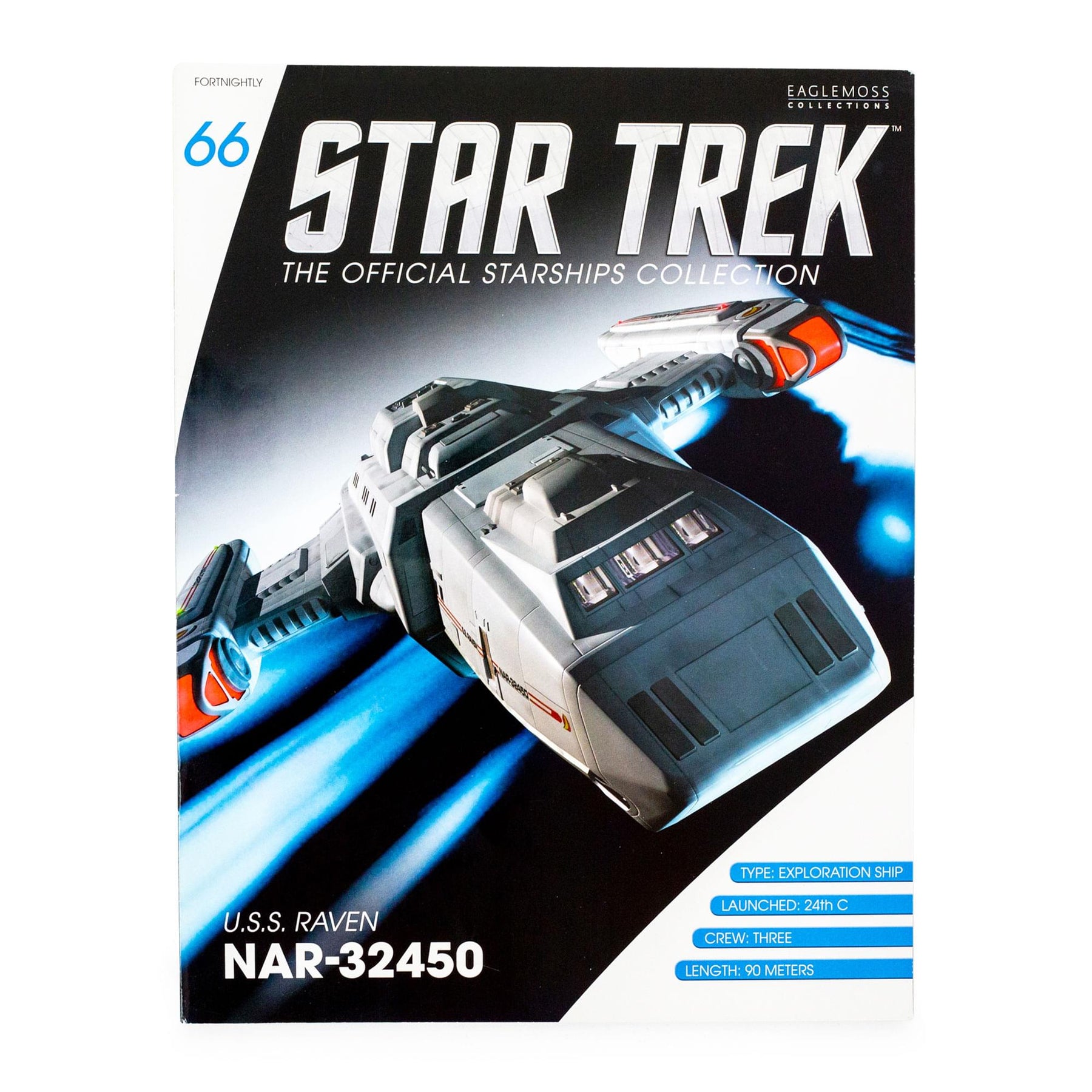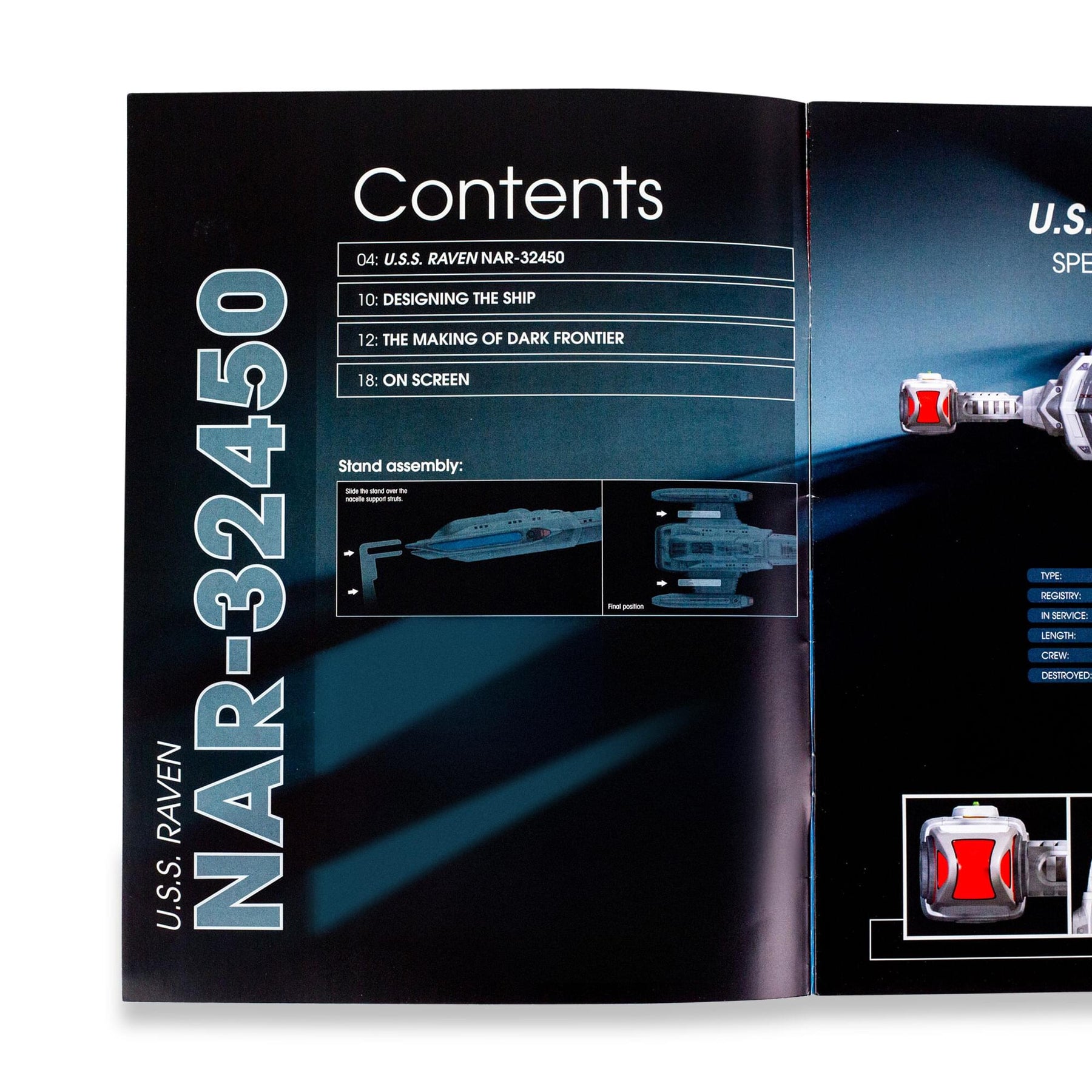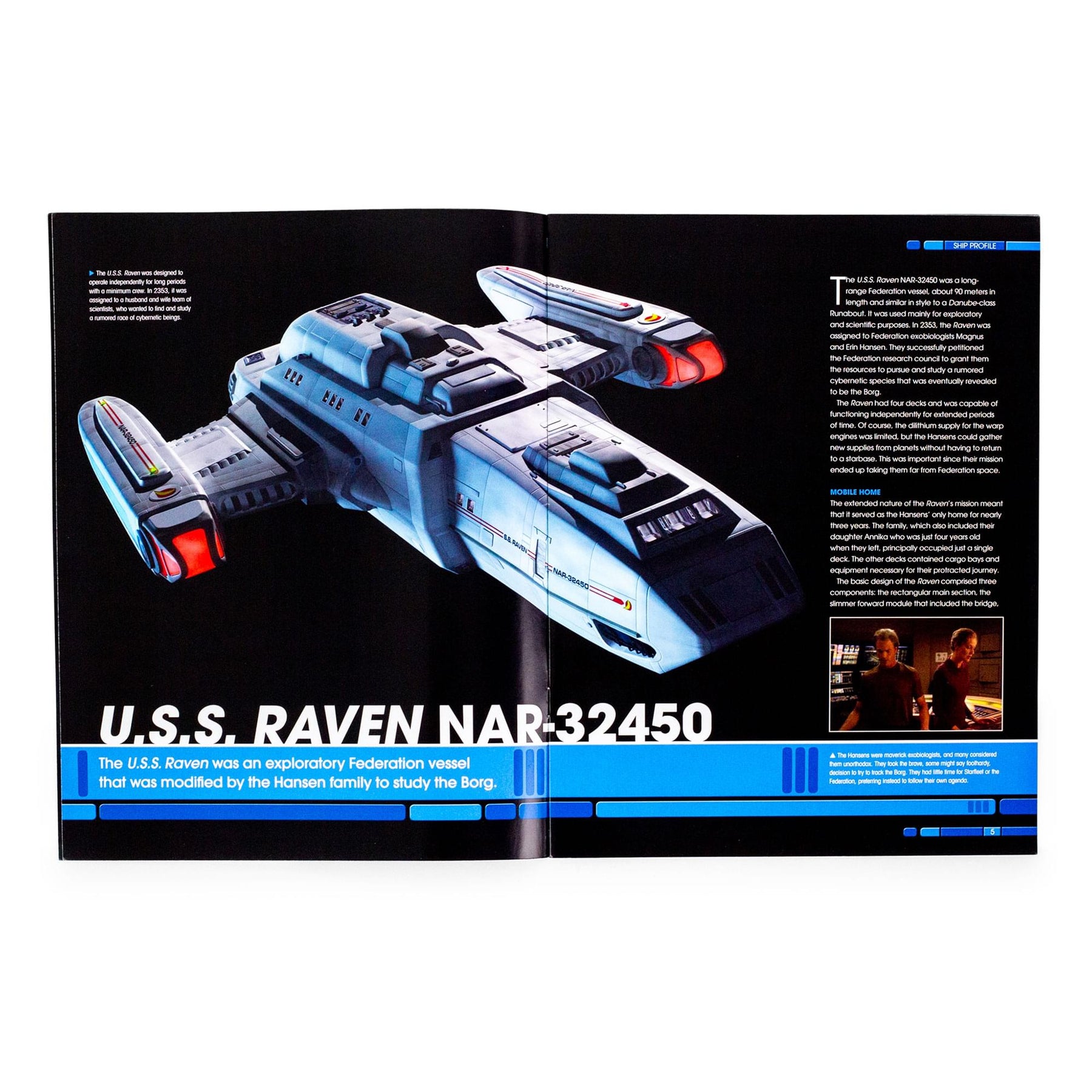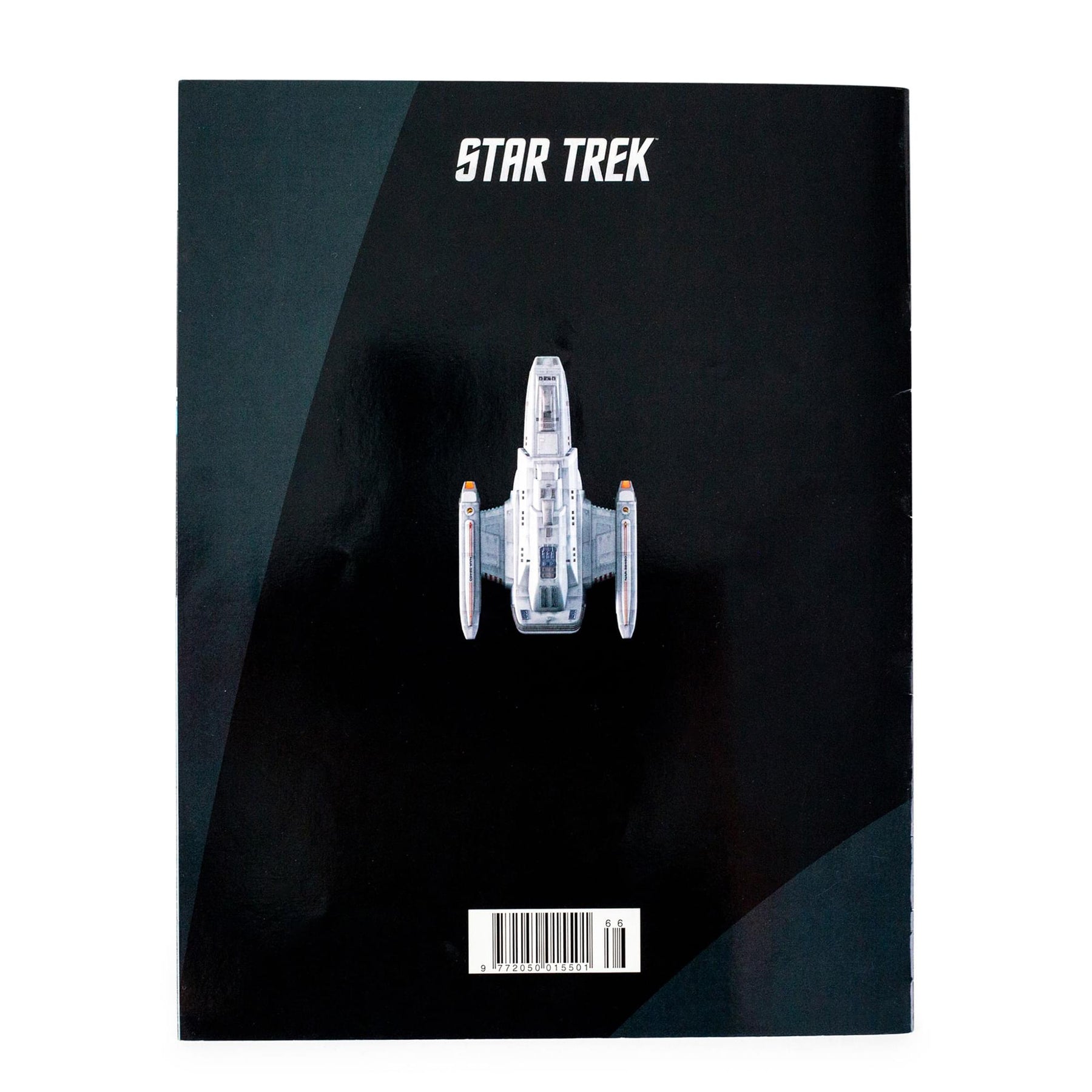 Star Trek Starships USS Raven NAR-32450 Magazine | Issue #66
OFFICIAL STARSHIPS COLLECTION: In-depth magazine covering the U.S.S. Raven NAR-32450 starship.
IN-DEPTH READ: Magazine includes details of the USS Raven's capabilities, design, and appearance in Star Trek: Voyager.
GREAT GIFT IDEA: Add this starship magazine to your personal collection or gift it to the Star Trek fan in your life!
This fully illustrated Star Trek: The Official Starships magazine covers the USS Raven. The USS Raven (NAR-32450) was a 24th century Federation Raven-type exploration vessel. In 2354, the Hansens (exobiologists Magnus and Erin Hansen and their daughter, Annika aka Seven of Nine) took the Raven on a field mission to locate and study a rumored race of cybernetic beings from beyond the Romulan Neutral Zone known to the peoples of the Beta Quadrant as the Borg. During the third year of their study of the Borg, an ion storm damaged the vessel's multi-adaptive shielding. The Borg detected and began to pursue the Hansens. Sometime after stardate 40840.211, while attempting to reach a class M planet, the Hansens and their daughter, Annika, were all assimilated. The ship itself was also partially assimilated before crashing onto a moon in B'omar space.