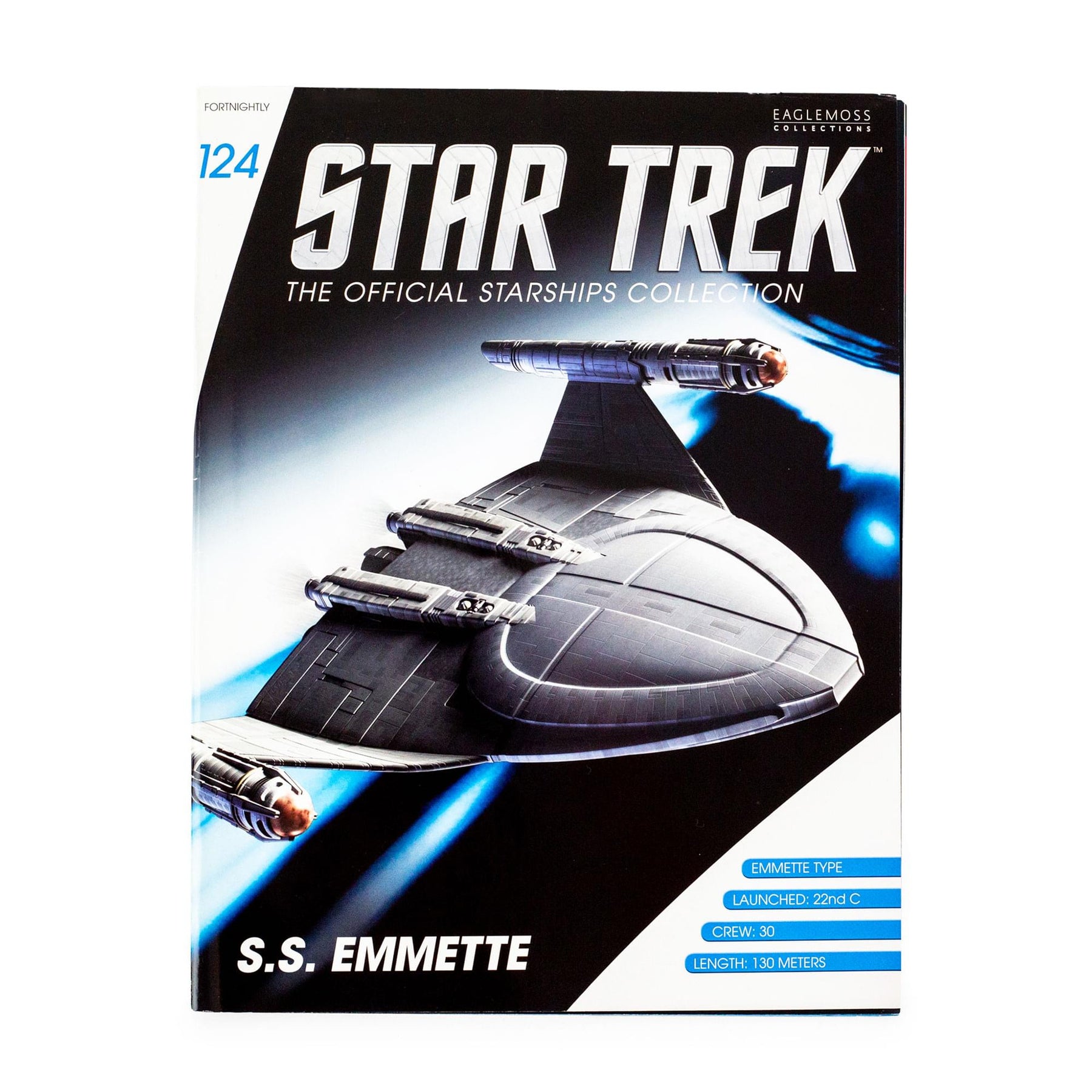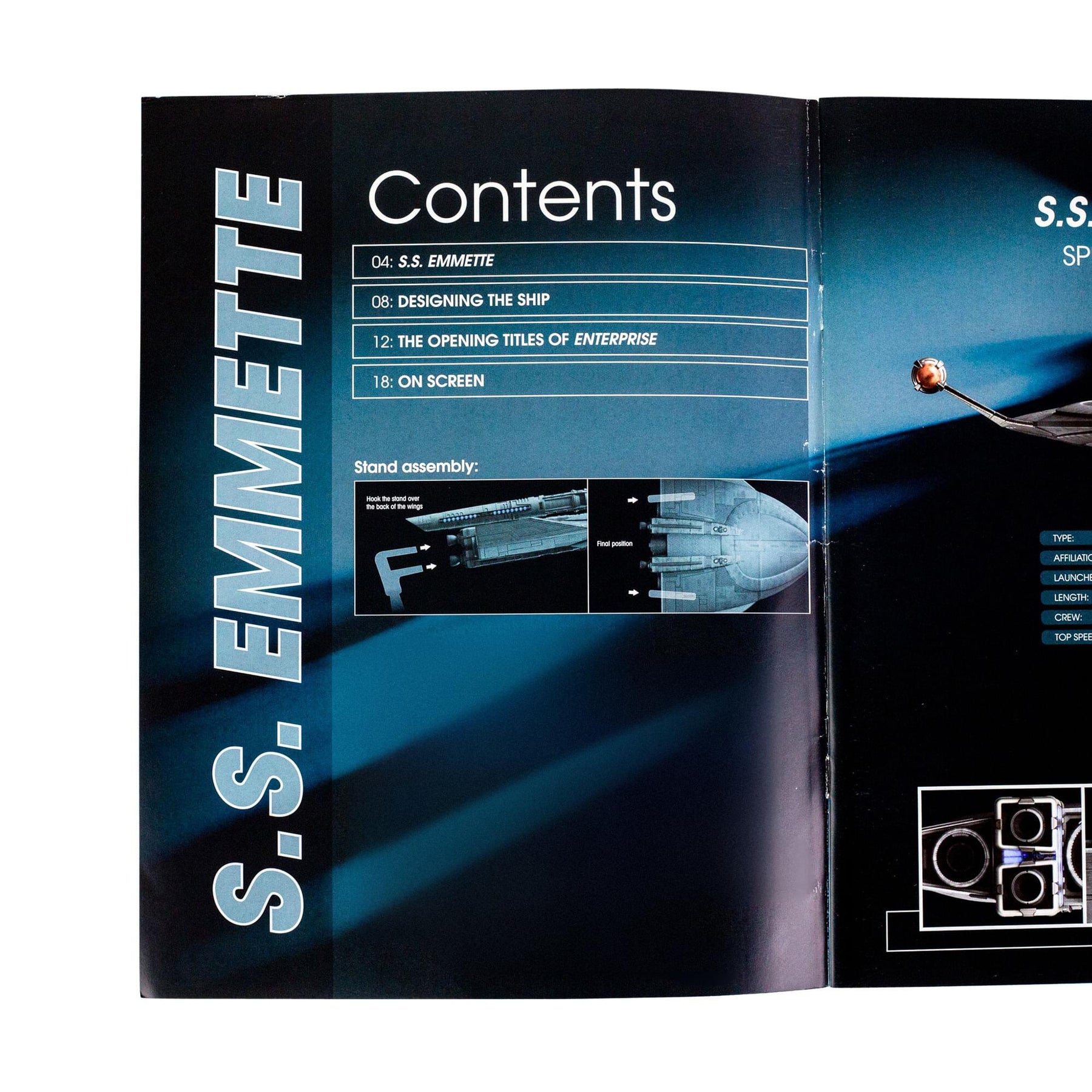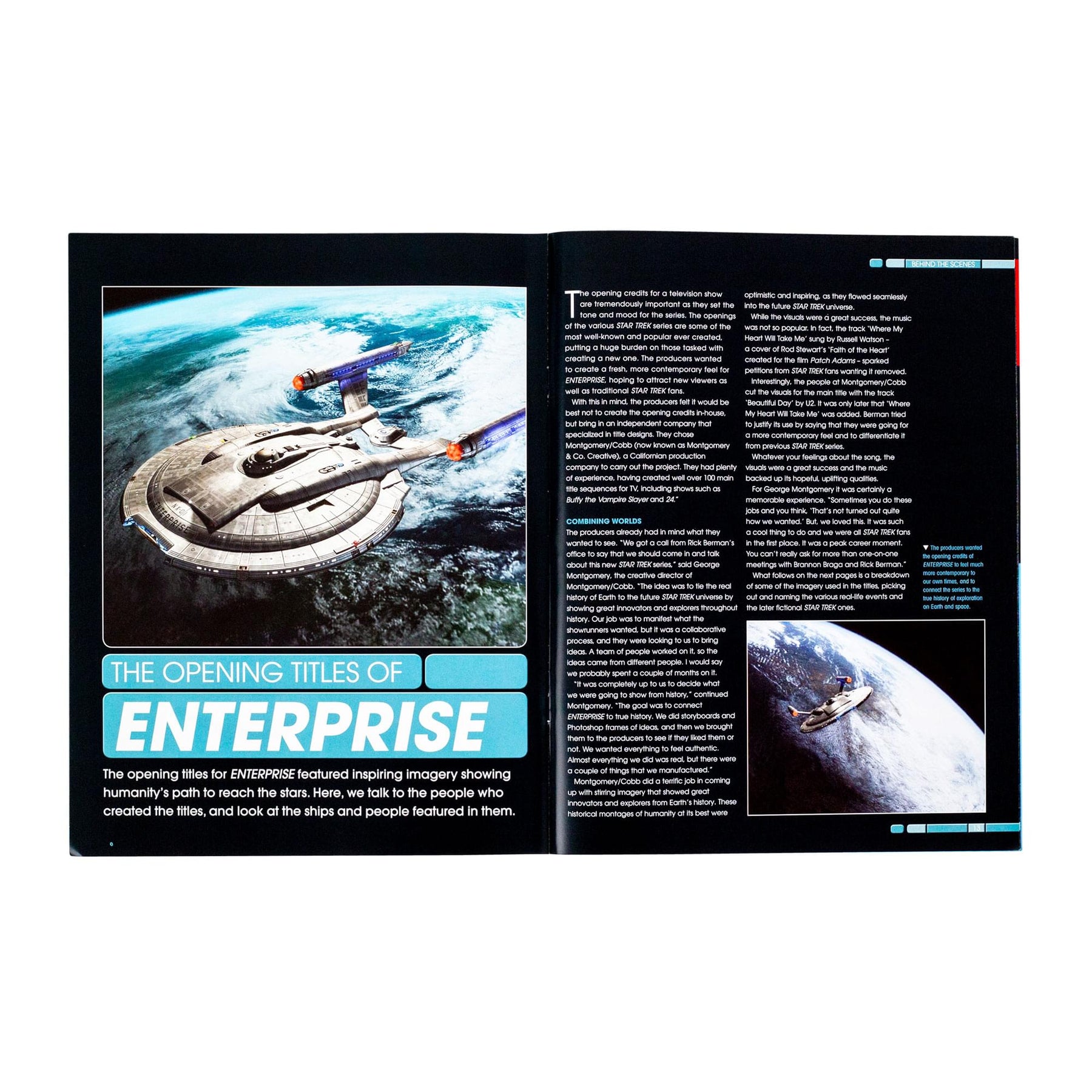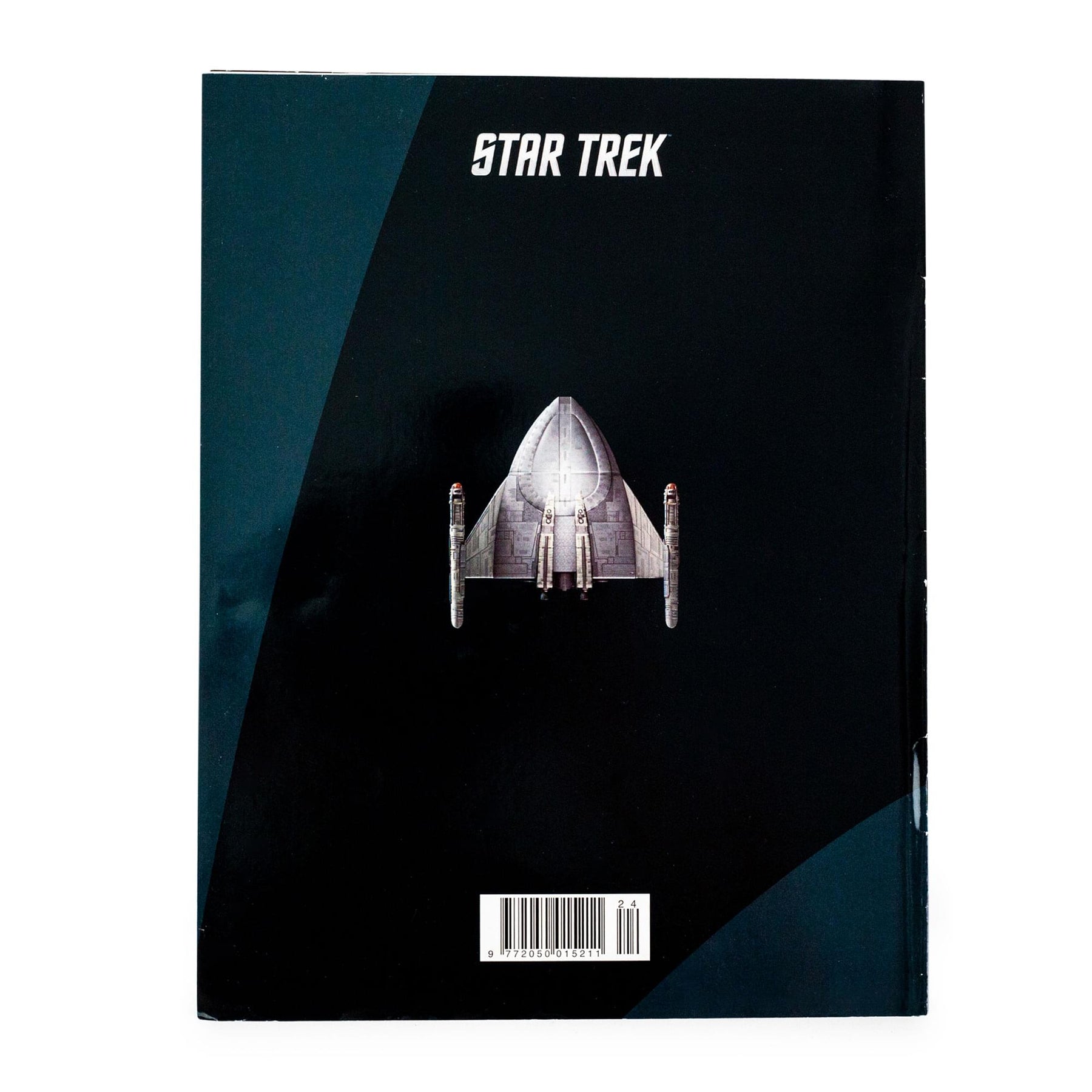 Star Trek Starships SS Emmette Magazine | Issue #124
OFFICIAL STARSHIPS COLLECTION: In-depth magazine covering the S.S. Emmette starship.
IN-DEPTH READ: Magazine provides an in-depth profile of the SS Emmette plus digital artist Robert Bonchune reveals how he built the S.S. Emmette for the opening titles of Star Trek: Enterprise.
GREAT GIFT IDEA: Add this starship magazine to your personal collection or gift it to the Star Trek fan in your life!
This fully illustrated Star Trek: The Official Starships magazine covers the S.S. Emmette. The S.S. Emmette was an Earth starship that bridged the gap between the Phoenix and the launch of Enterprise NX-01. The S.S. Emmette was one of Earth's earliest warp-powered starships. It was in service sometime after the start of the Phoenix – Earth's first successful warp-powered ship in 2063 – and the development. The model captures the 'D'–shaped primary hull, with upswept wings on either side onto which short warp nacelles can been seen.