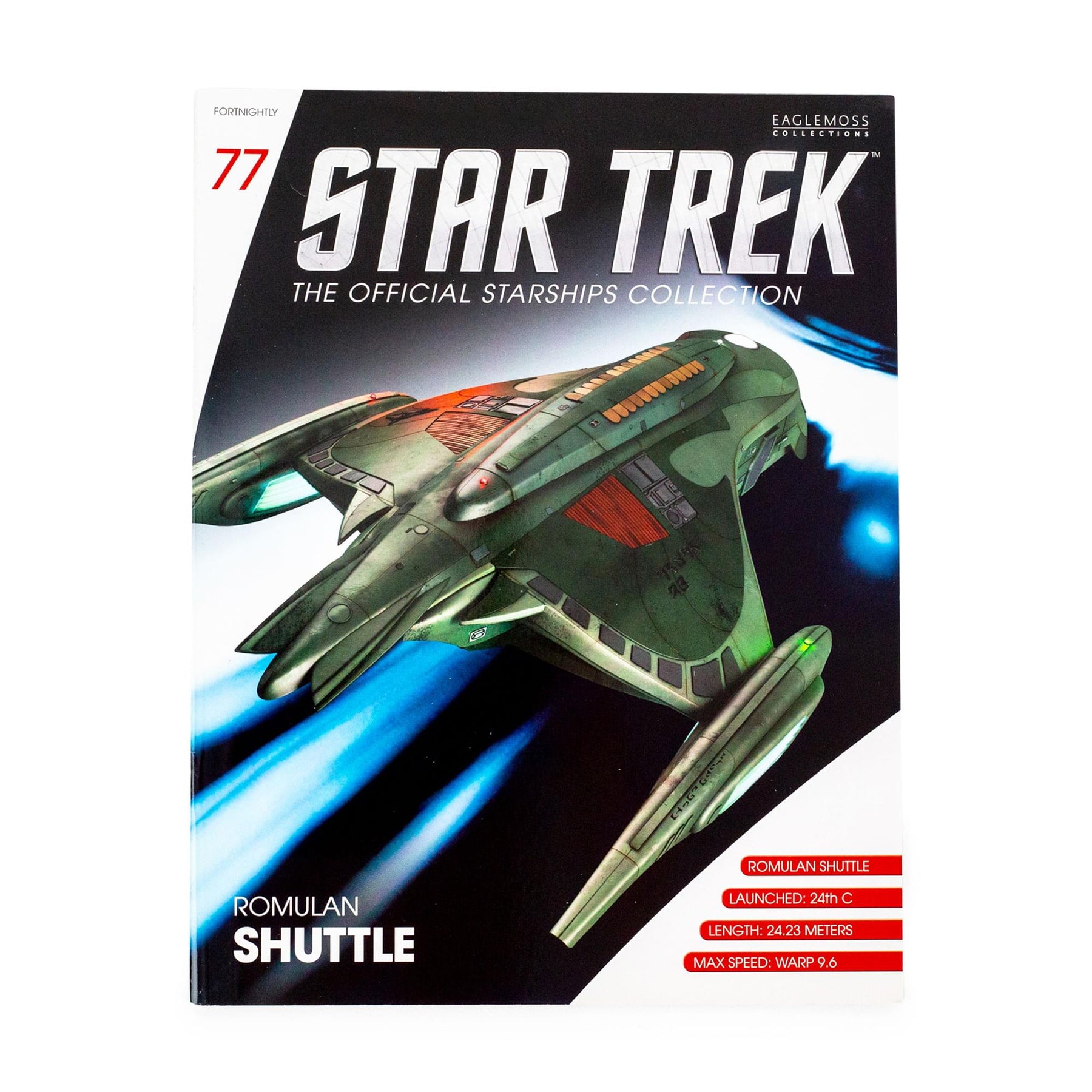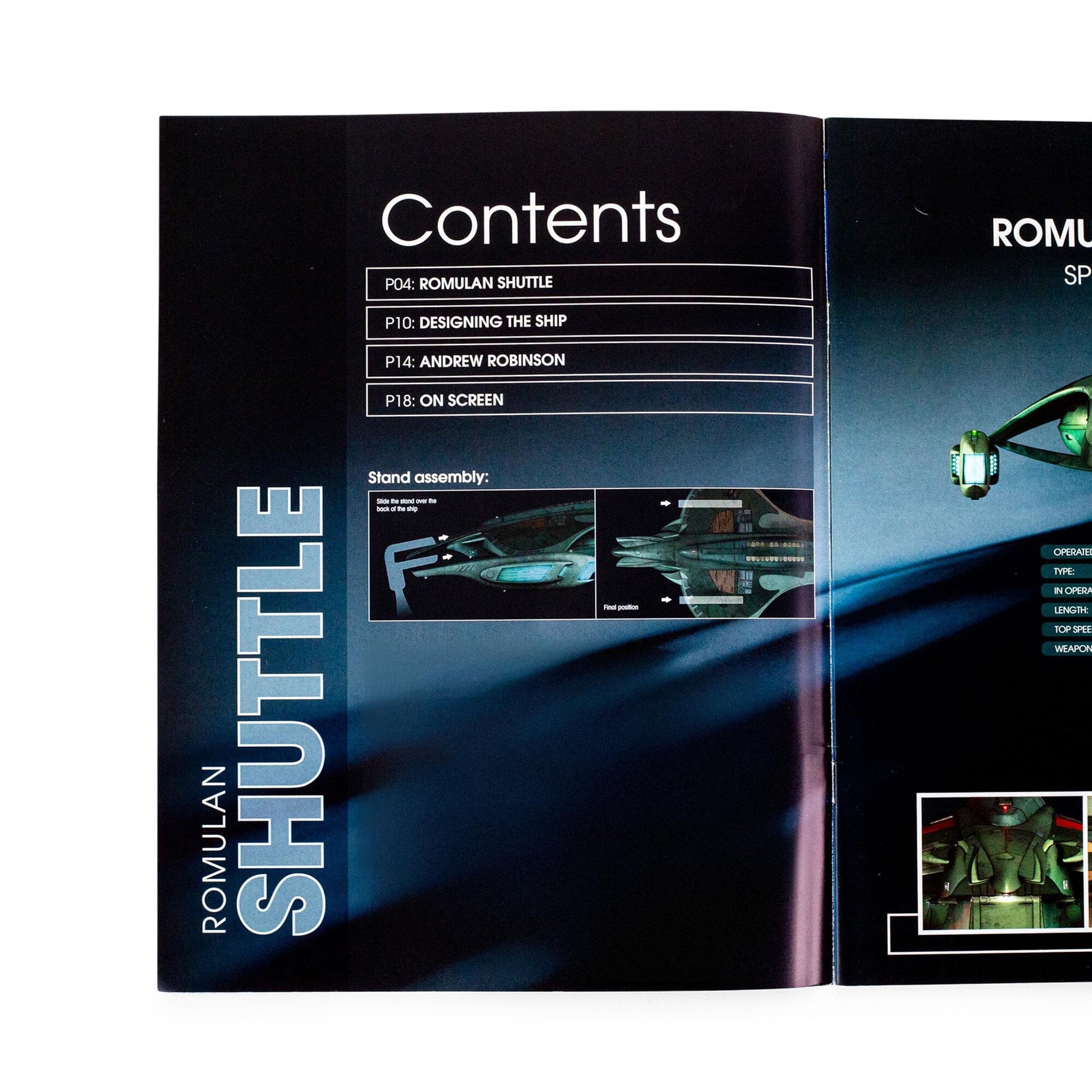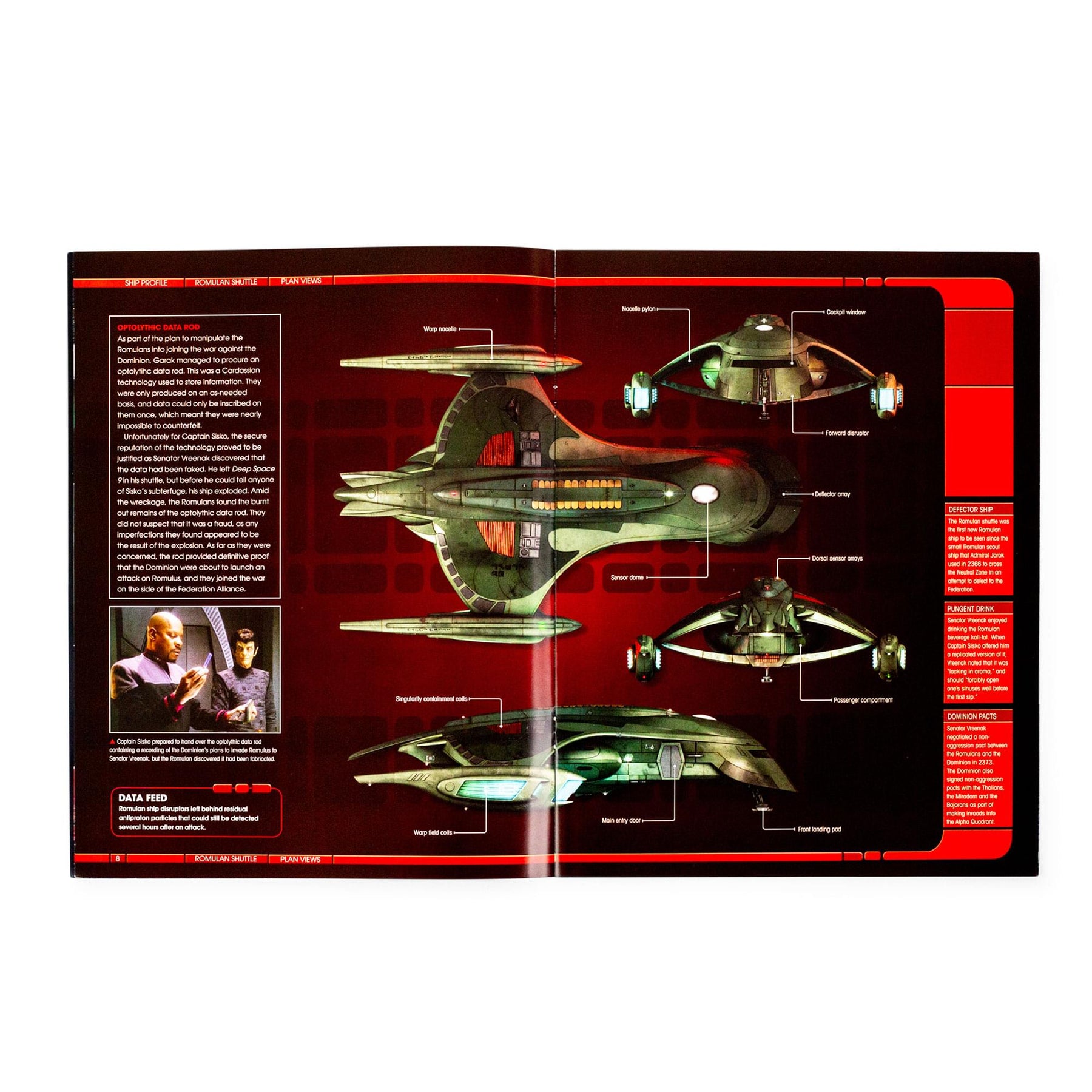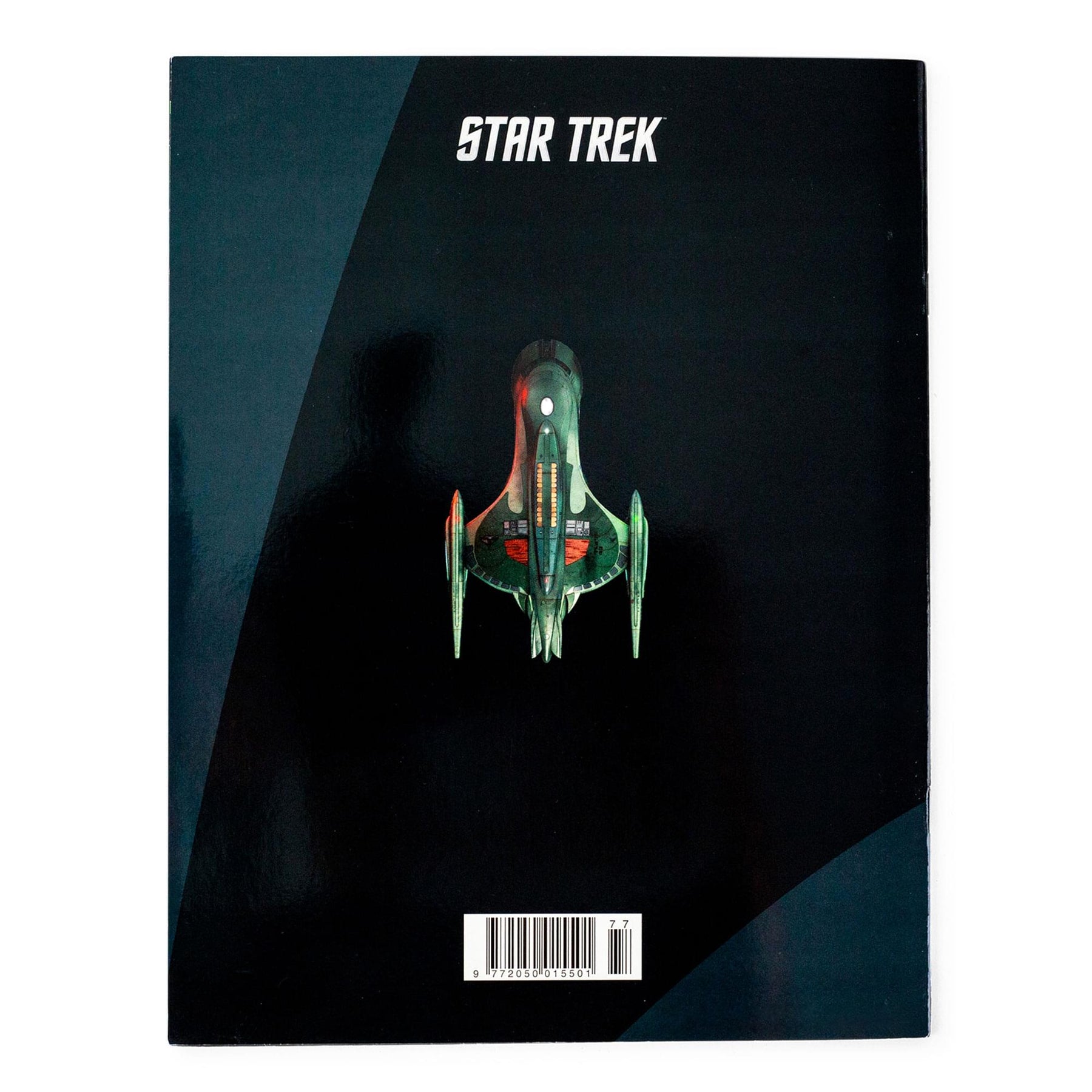 Star Trek Starships Romulan Shuttle Magazine | Issue #77
OFFICIAL STARSHIPS COLLECTION: In-depth magazine covering the Romulan Shuttle.
IN-DEPTH READ: Magazine includes details of the Romulan shuttlecraft's capabilities, design, and appearances in Star Trek: DS9.
GREAT GIFT IDEA: Add this starship magazine to your personal collection or gift it to the Star Trek fan in your life!
This fully illustrated Star Trek: The Official Starships magazine covers the Romulan Shuttle. The Romulan shuttlecraft was used by the Romulan Star Empire in the 2370s. They are approximately the same size as a Danube-class runabout. Romulan shuttles are also fitted with a cloaking device. Romulan Senator Vreenak traveled to a secret meeting with Benjamin Siskoon Deep Space 9 in 2374 aboard such a shuttle, which was subsequently destroyed while en route back to Romulus, due to an act of sabotage by Elim Garak. As seen in the DS9 episode "In the Pale Moonlight".