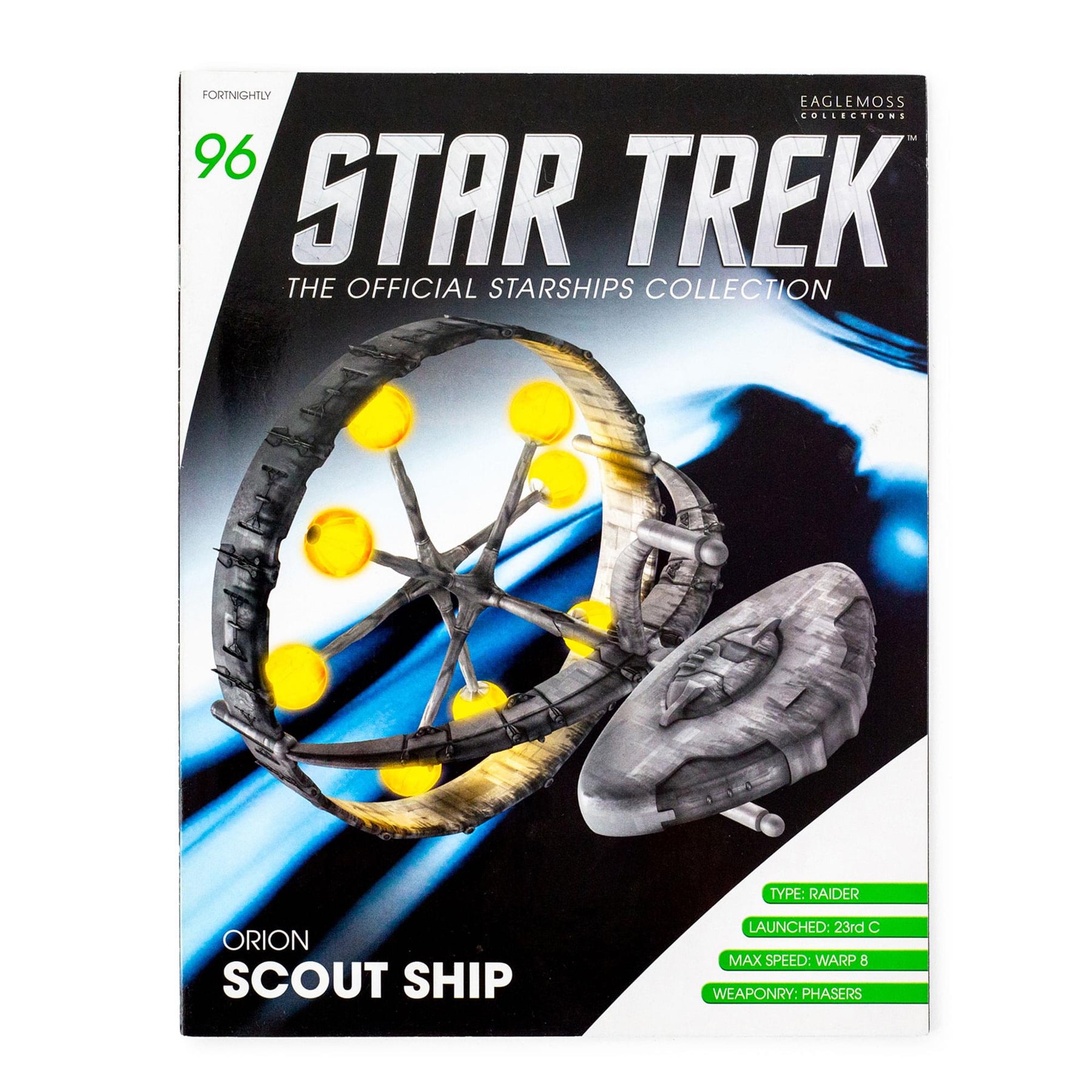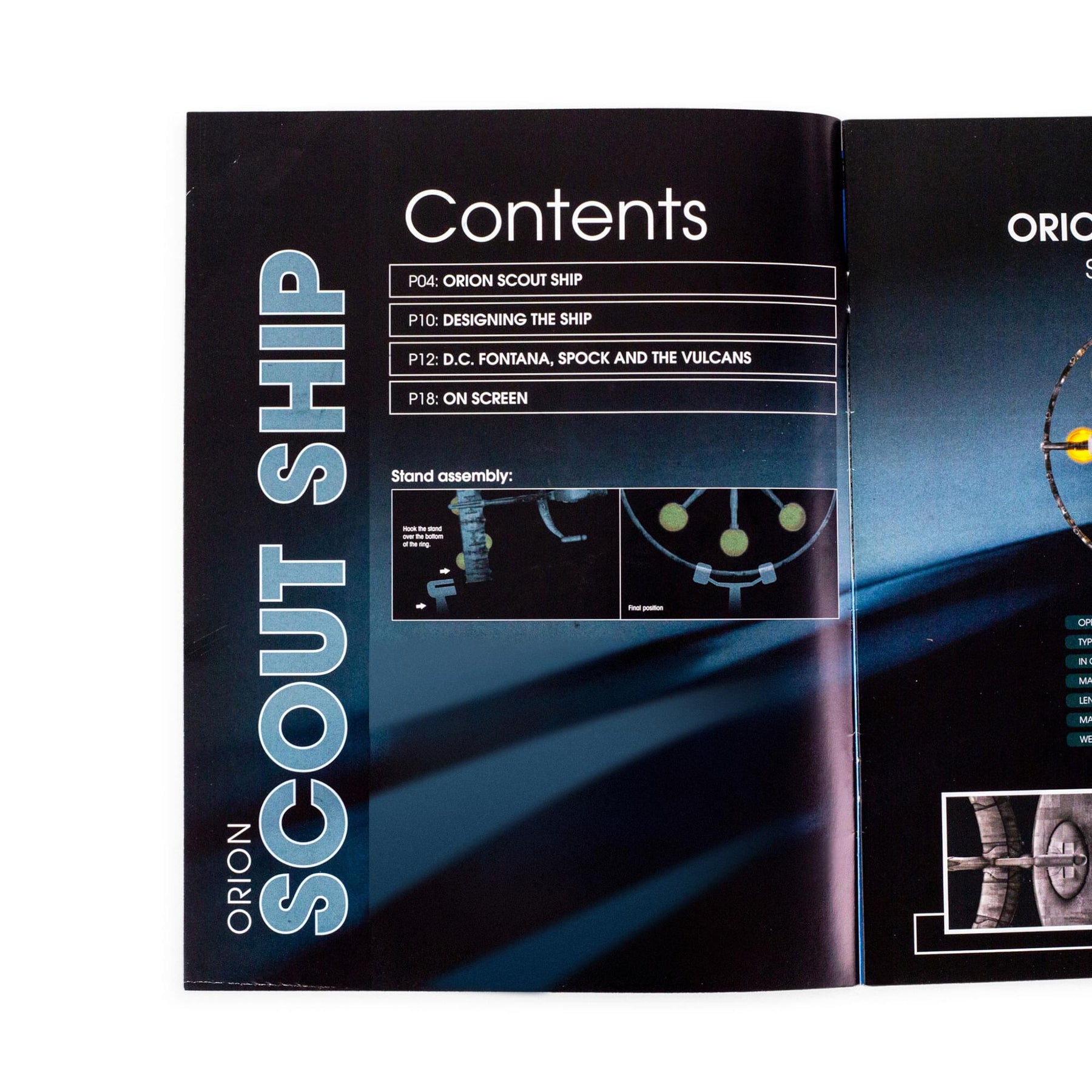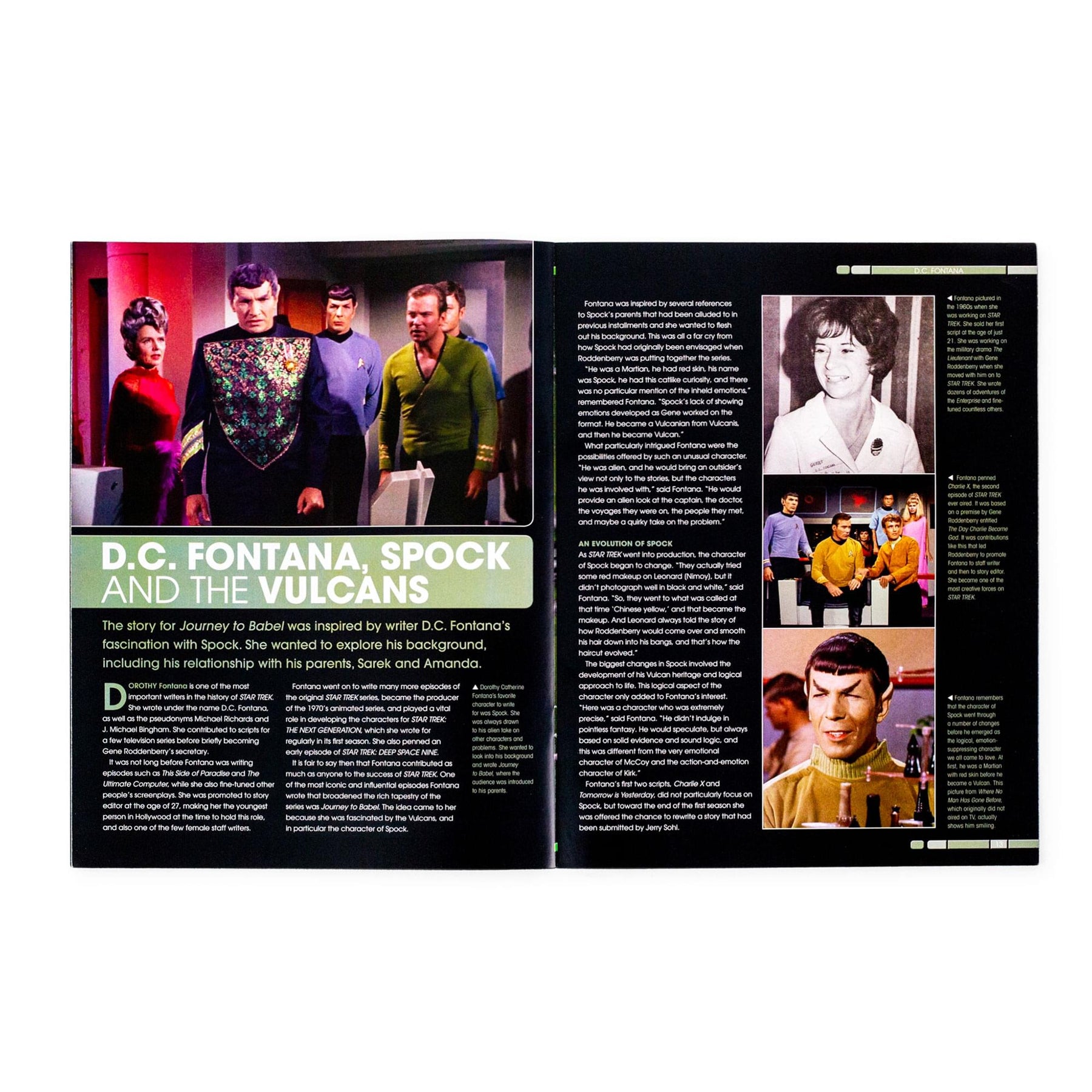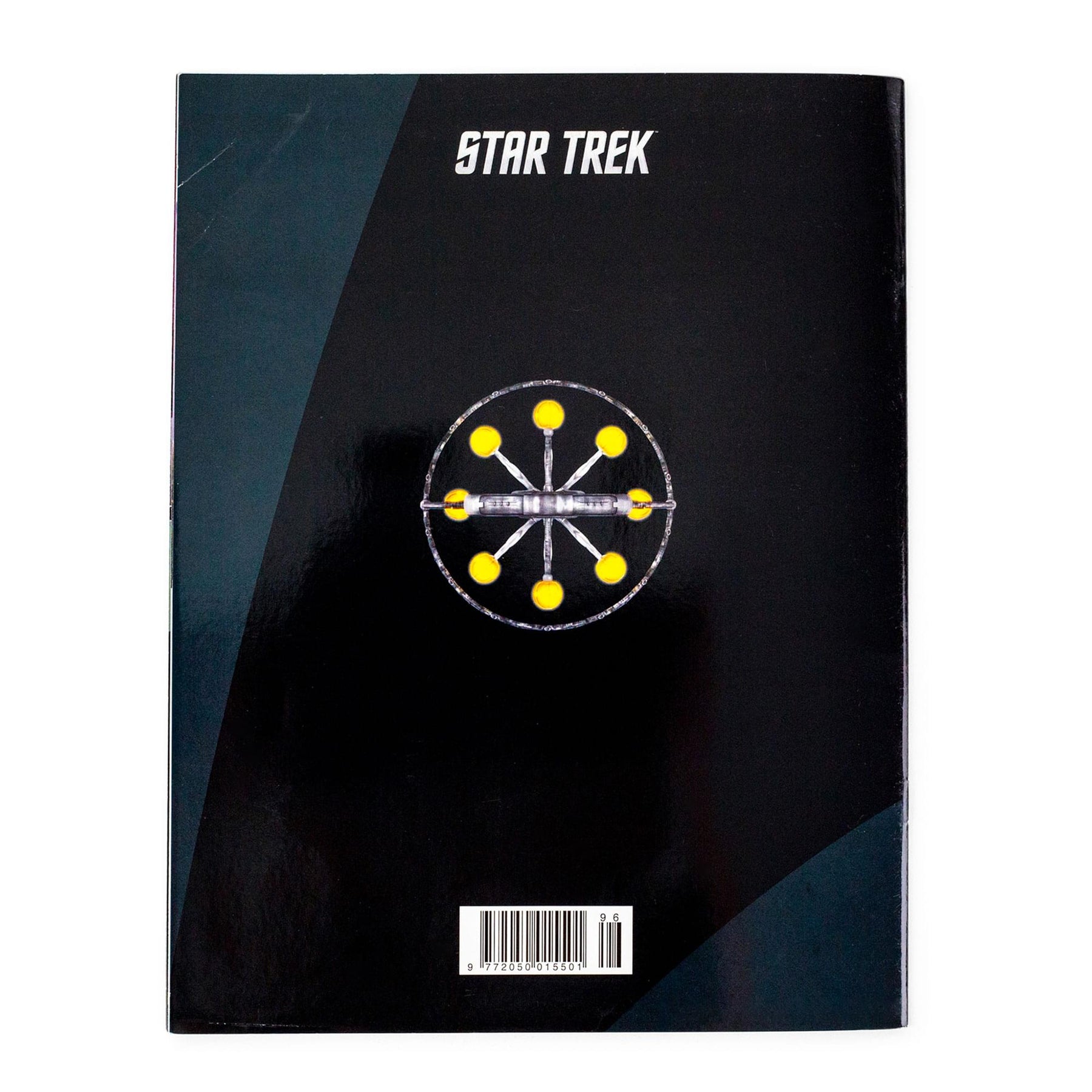 Star Trek Starships Orion Scout Ship Magazine | Issue #96
OFFICIAL STARSHIPS COLLECTION: In-depth magazine covering the Orion Scout Ship.
IN-DEPTH READ: Magazine includes details on the Orion Scout Ship's design and specifications.
GREAT GIFT IDEA: Add this starship magazine to your personal collection or gift it to the Star Trek fan in your life!
This fully illustrated Star Trek: The Official Starships magazine covers the Orion Scout Ship. The Orion scout ship was a type of scout ship utilized by the Orions during the mid-23rd century. Also known as an 'intruder' or 'raider' vessel, the Orion scout ship had a unique design, previously unknown to Starfleet, consisting of an oblong primary hull attached by a central "spine" to a large vertical ring, perpendicular to the primary hull, which contained the ship's propulsion system. The propulsion system itself consisted of two four-spoke components, each containing four propulsion units. These two components spun independently of each other while the ship was in flight. This warp mechanism generated enormous power and propelled the ship to incredible speeds.