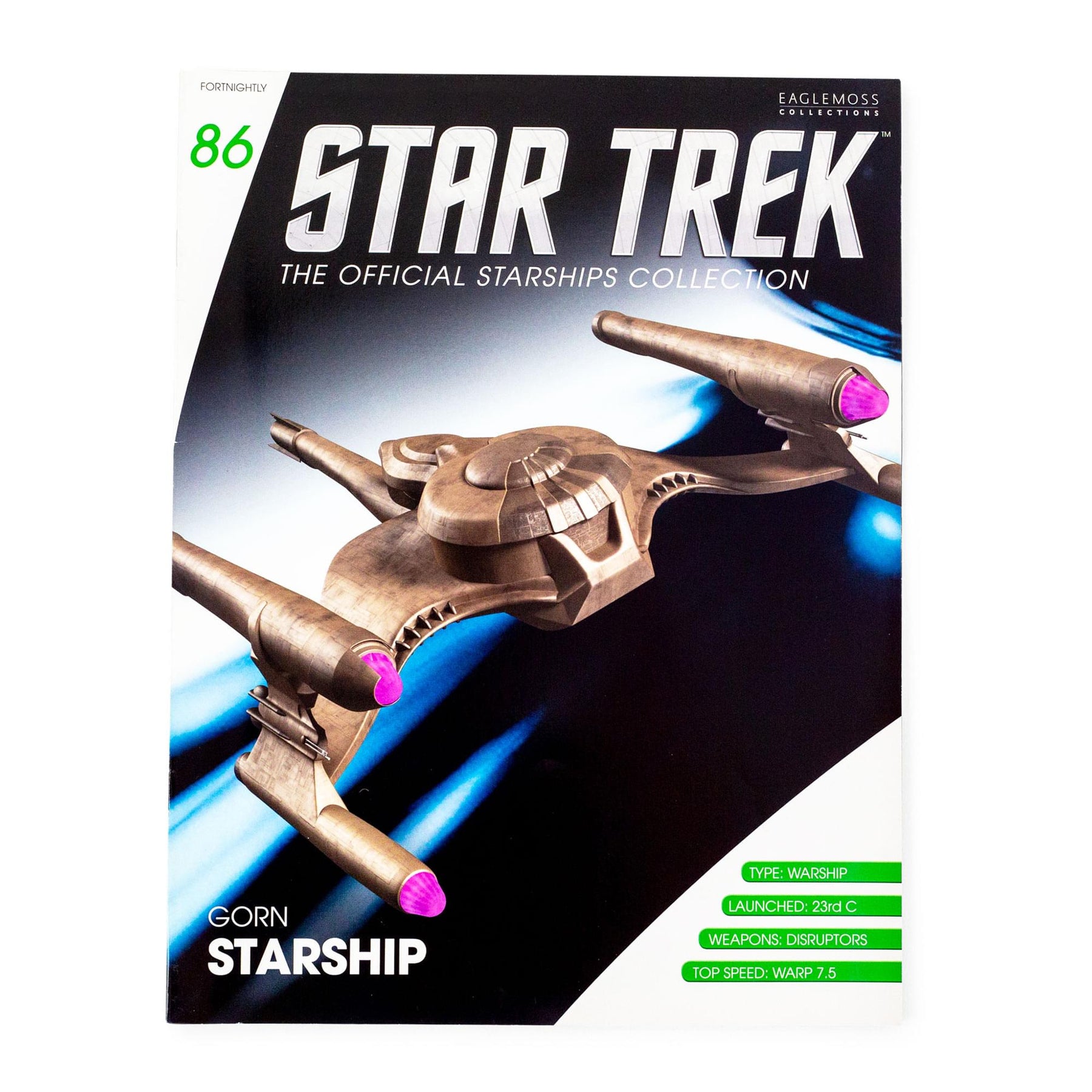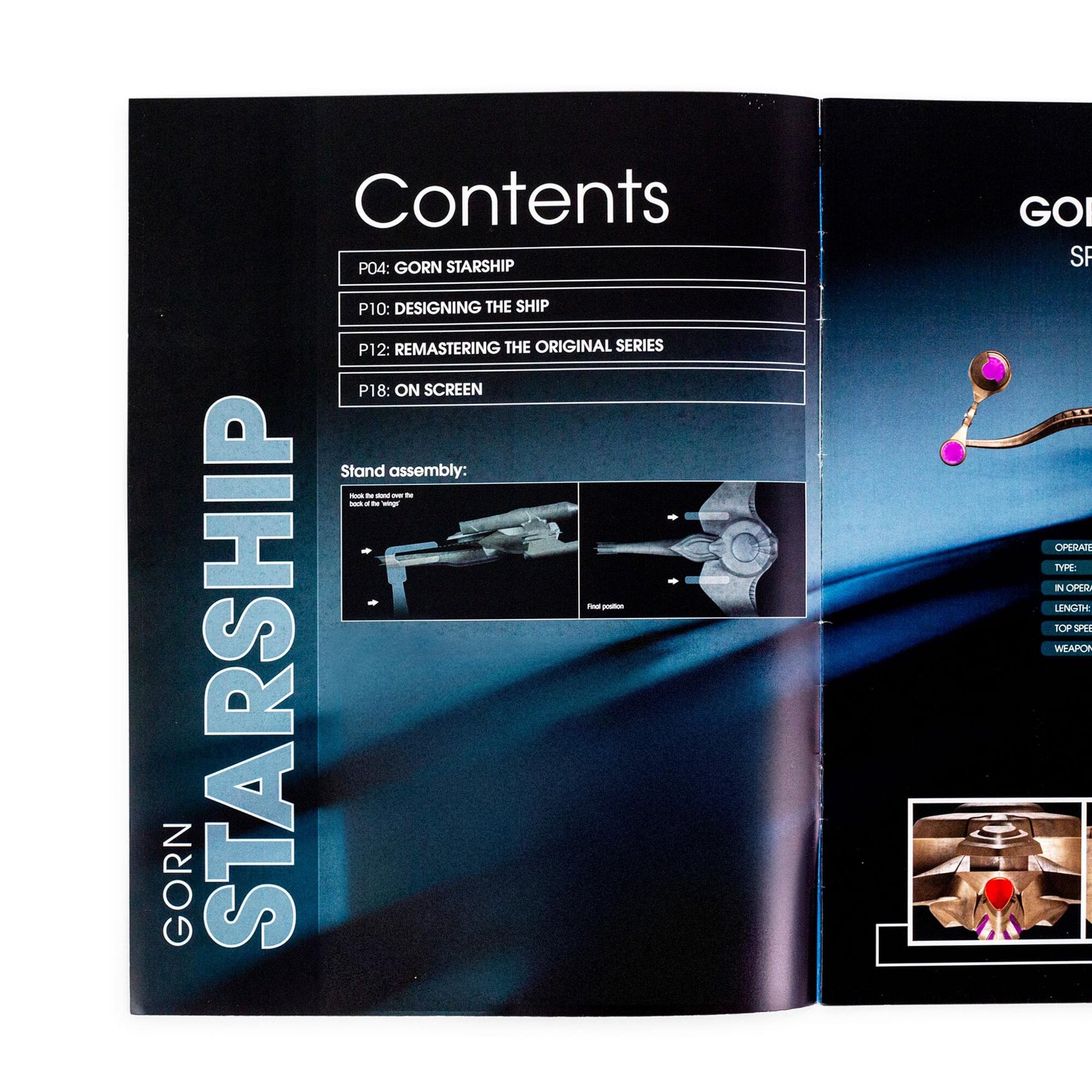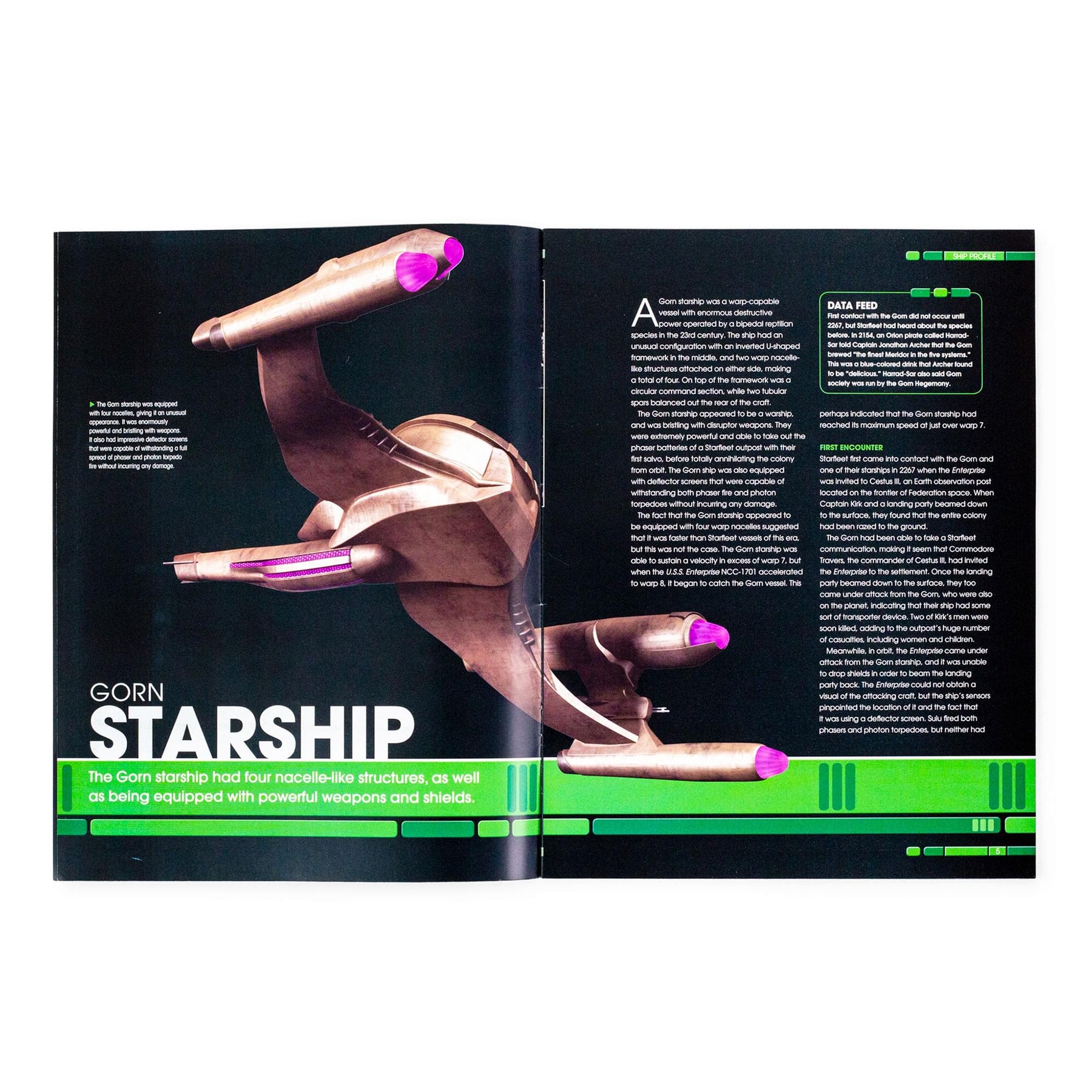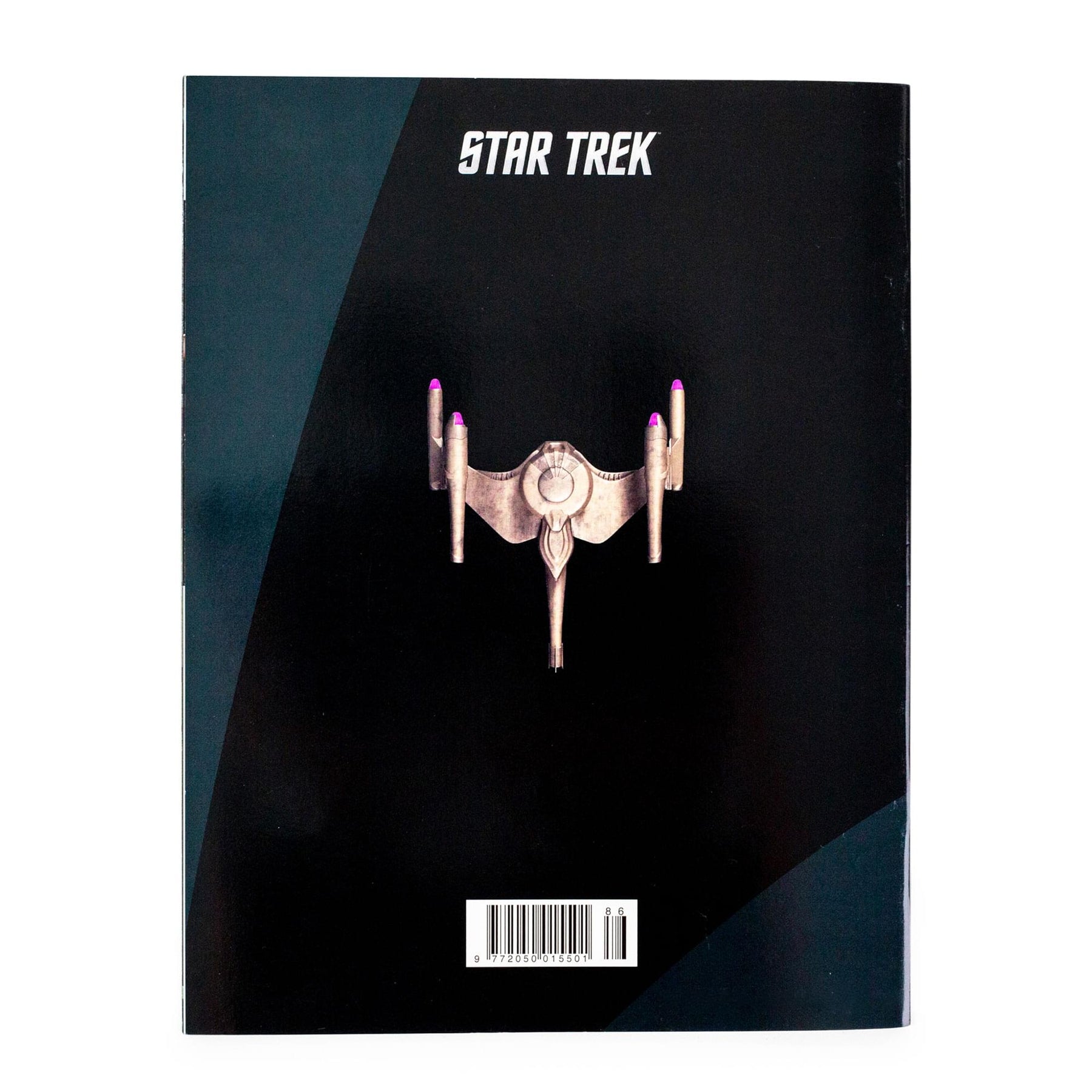 Star Trek Starships Gorn Starship Magazine | Issue #86
OFFICIAL STARSHIPS COLLECTION: In-depth magazine covering the Gorn Starship.
IN-DEPTH READ: Magazine includes details on the design of the Gorn Starship by visual effects supervisor Niel Wray.
GREAT GIFT IDEA: Add this starship magazine to your personal collection or gift it to the Star Trek fan in your life!
This fully illustrated Star Trek: The Official Starships magazine covers the Gorn Starship. The Gorn starship appeared to be a warship, and was bristling with disruptor weapons. The warp-capable vessel, with enormous destructive power, was utilized by the Gorn Hegemony during the mid-23rd century for conducting raids. The Gorn ship was designed with four nacelles, and its class configuration was unfamiliar to the Federation prior to the late 2260s.