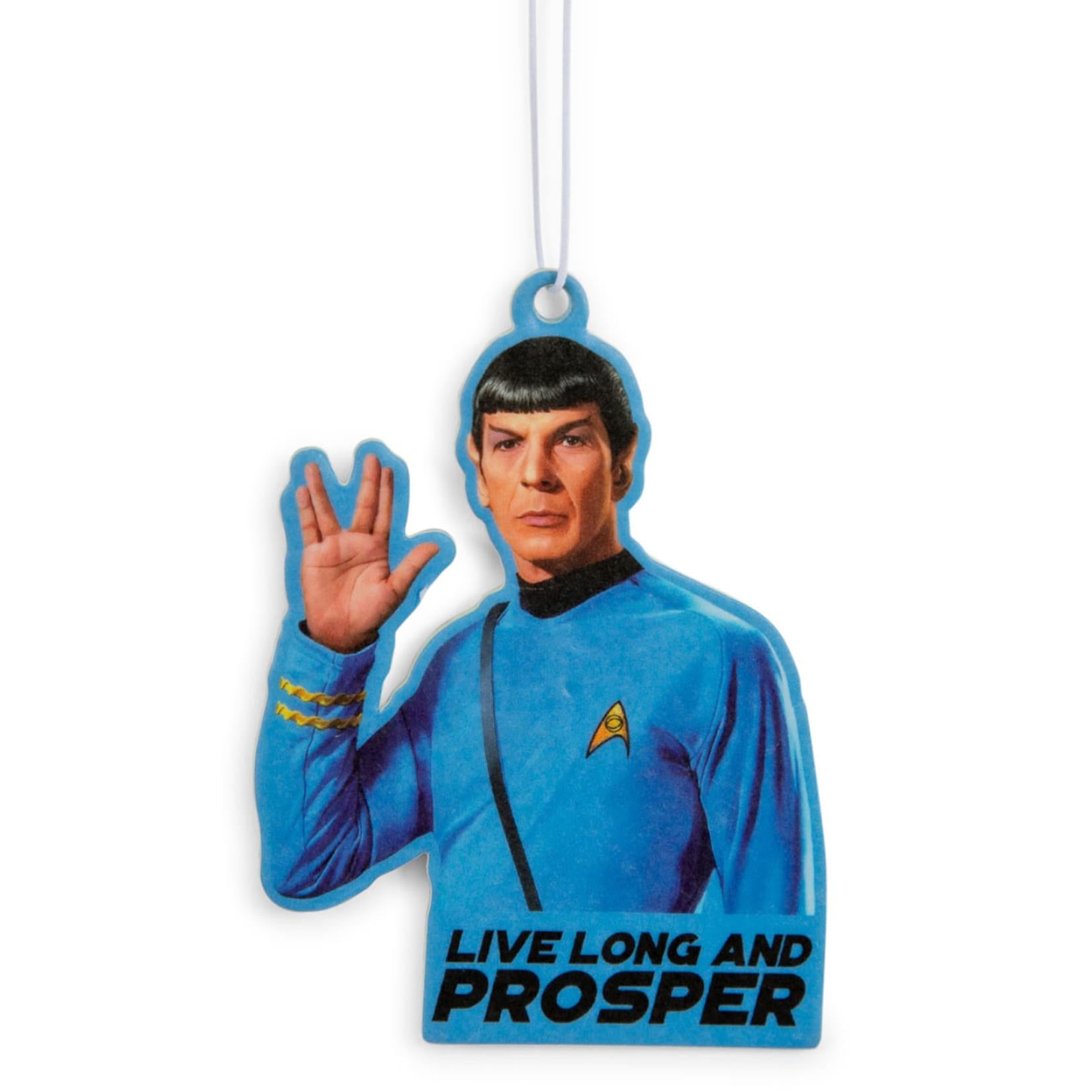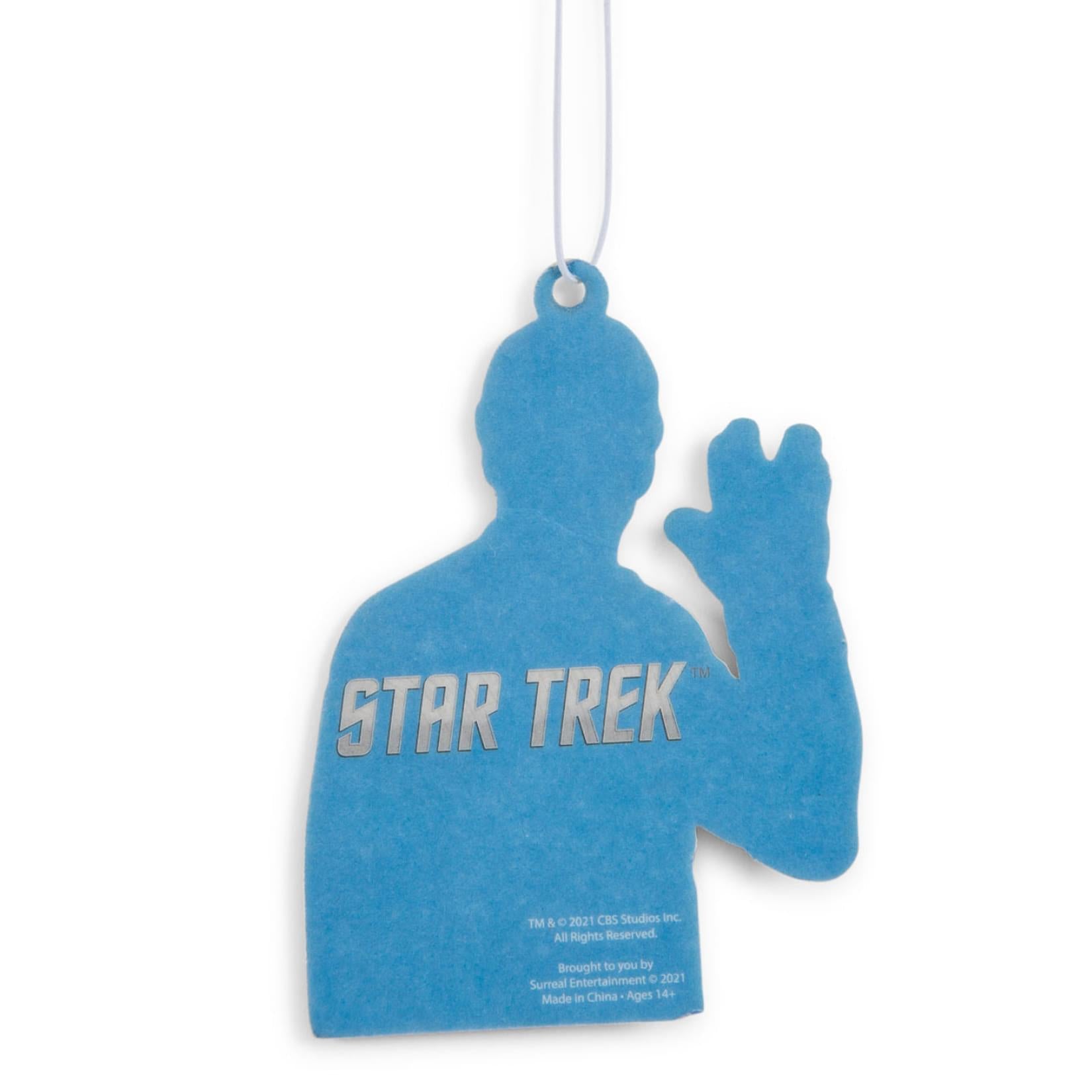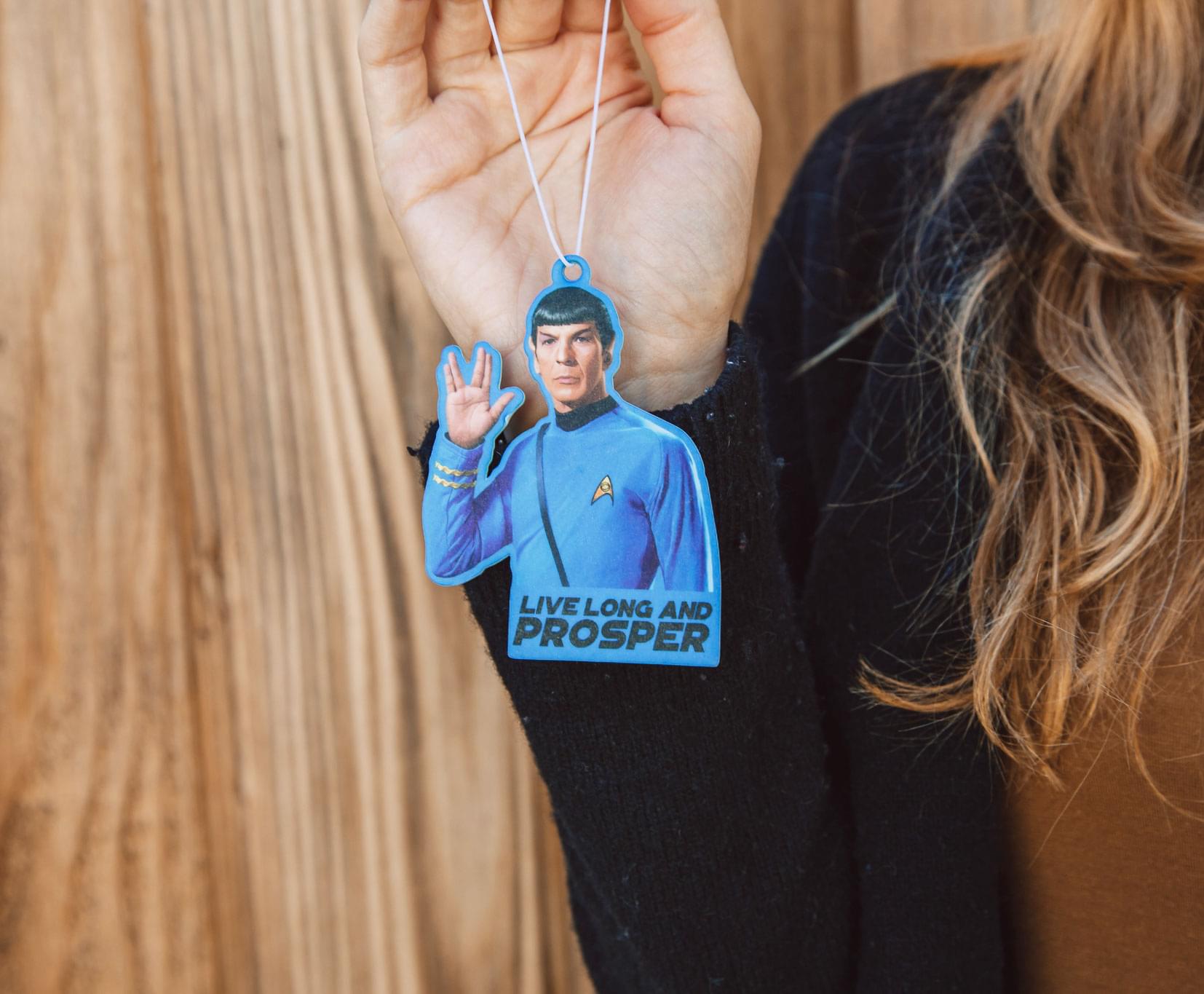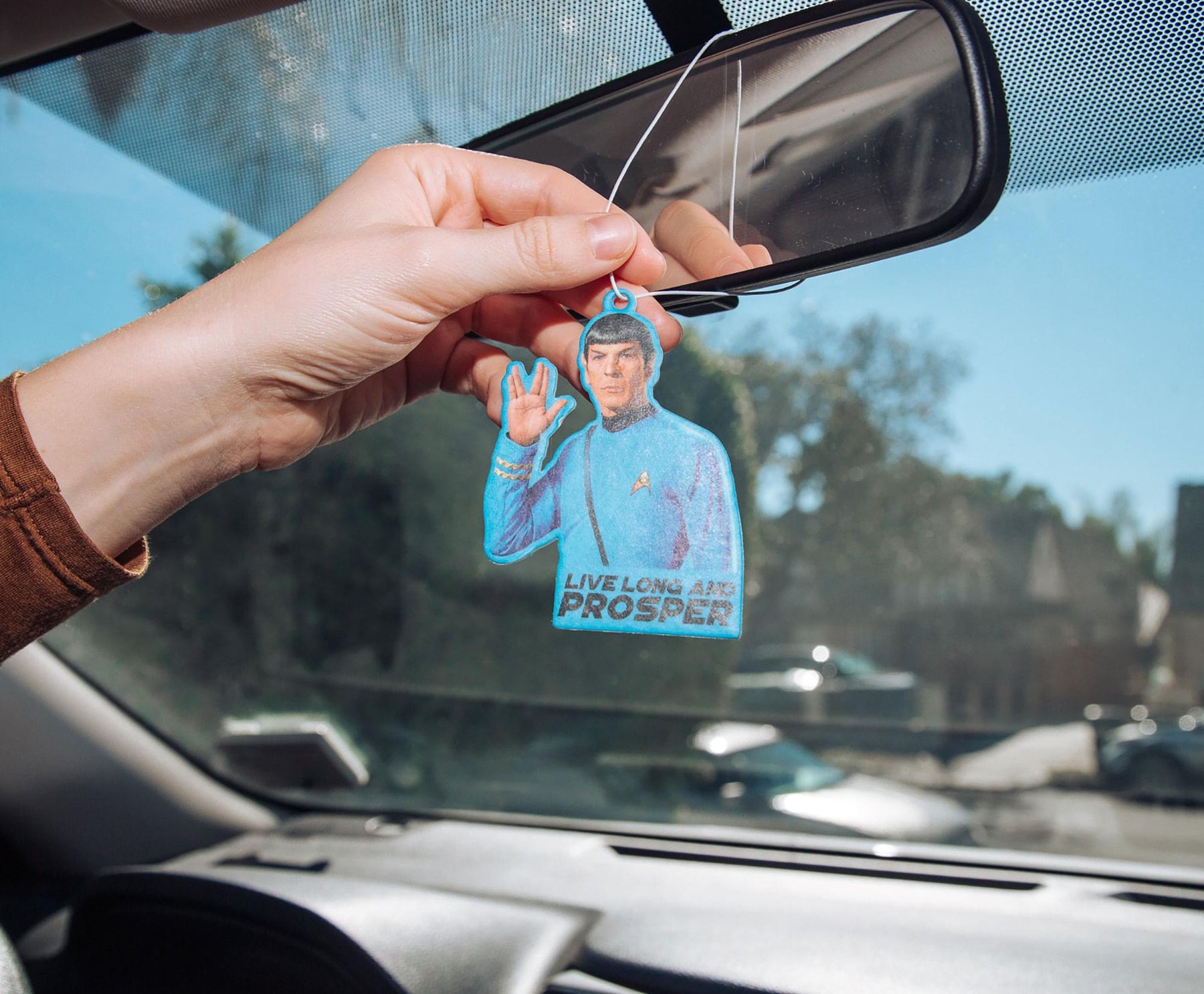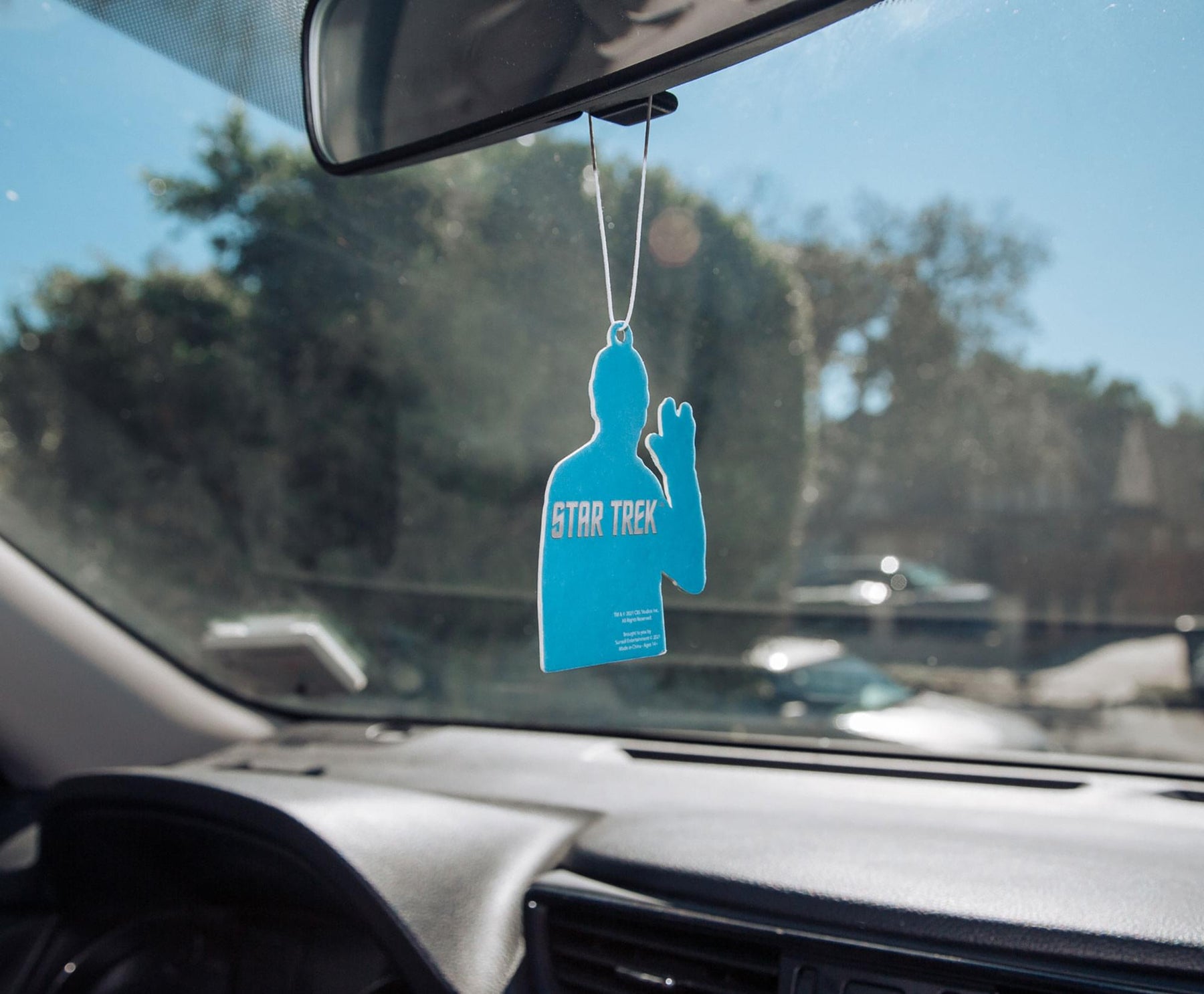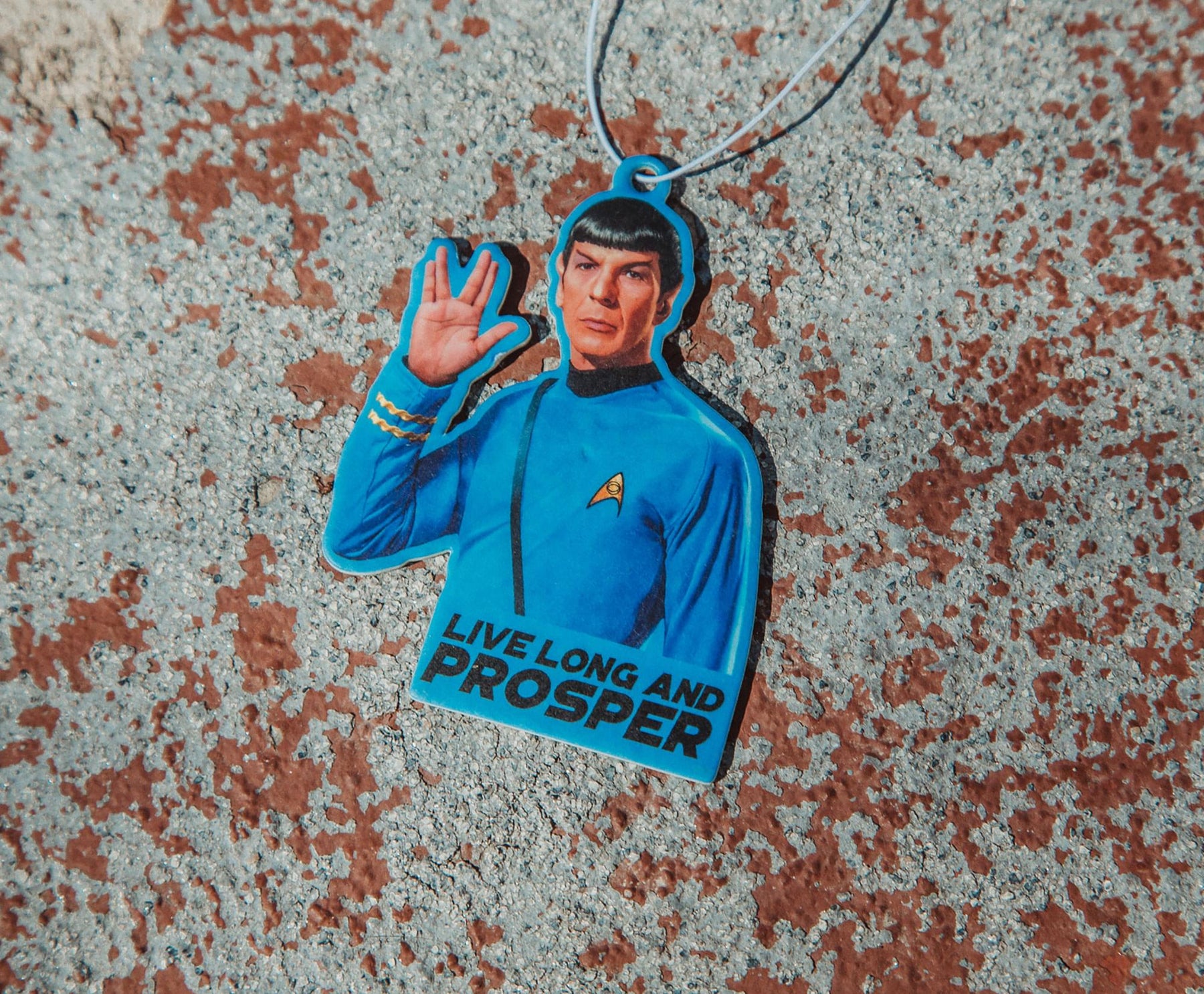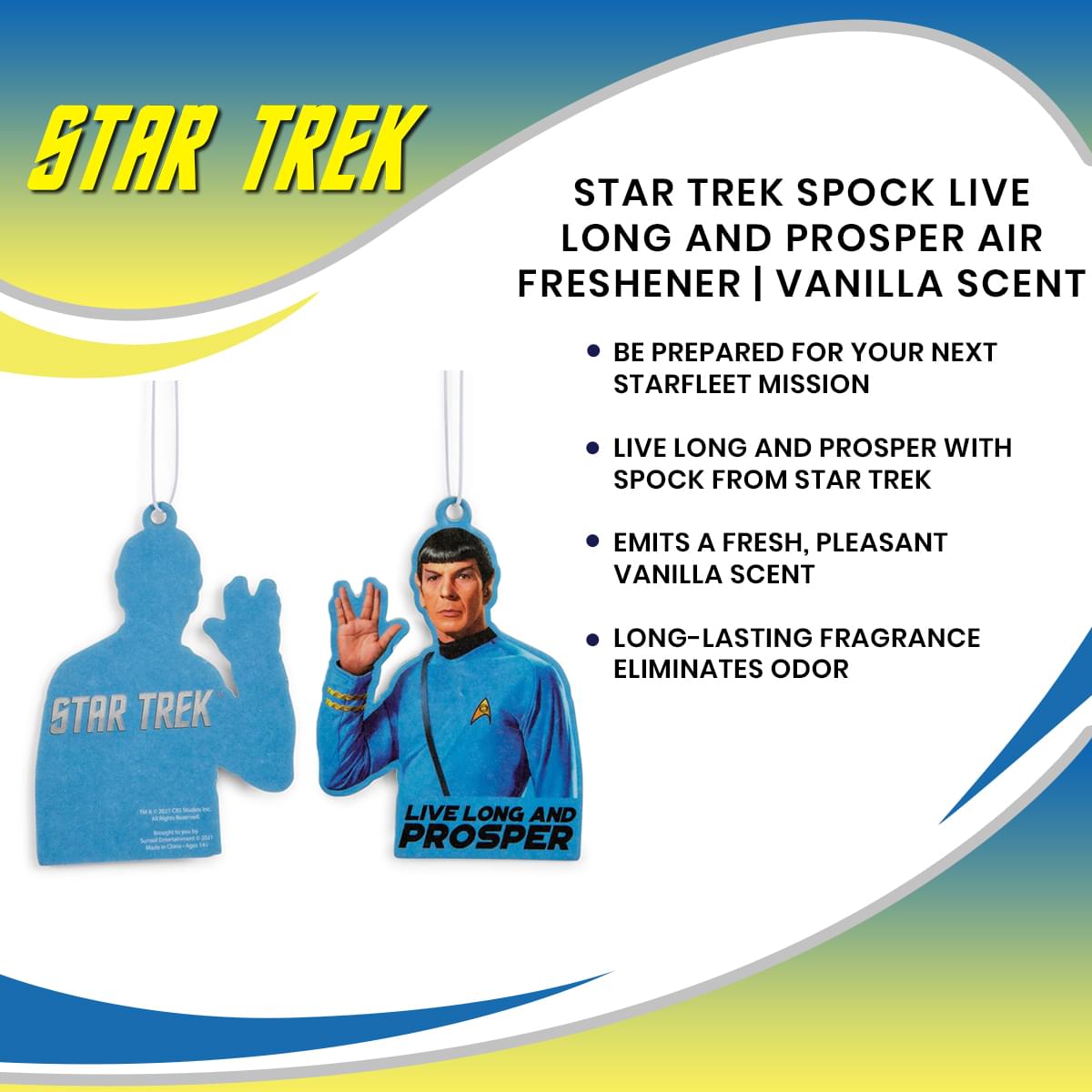 Star Trek Spock Live Long and Prosper Air Freshener | Berry Scent
To Boldly Go: When voyaging with Starship Enterprise, you can revitalize the musty space of your quarters with this Star Trek air freshener. Mr. Spock is here to join you on your travels.
Fresh Berry Scent: Dangle Spock from your car mirror and Warp off to your next adventure. Add clean freshness to a drawer, closet, or even a pair of shoes with this scented odor eliminator.
Easy To Use: Star Trek air freshener features a stretchy elastic string, making it easy to hang this scented accessory almost anywhere. Display Spock in a variety of spaces that could use some freshening up.
Looks Great Anywhere: Trekkies can hang up this Spock air freshener to showcase their fandom. Fans of The Original Series will appreciate the iconic character design while keeping their space fresh.
Ultra-Fresh Collectible: Engage with this officially licensed Star Trek air freshener featuring your favorite Vulcan, the one and only Spock. It's the perfect option for Starfleet crew members.
TO BOLDLY GO WHERE NO ONE HAS GONE BEFORE
When exploring strange new worlds, things are bound to get a little stuffy on the USS Enterprise. Starfleet's finest has a logical solution. A stylized portrait of Spock is here to wave the famous Vulcan salute wherever you need him. "Live Long and Prosper" is featured in bold lettering, serving as a welcomed greeting in any space.
ELIMINATE UNPLEASANT ODORS FROM YOUR QUARTERS
Battle musty smells and lingering odors with this berry-scented air freshener. The pleasant fragrance also makes a great impression when hosting guests from across the universe, including fellow Trekkies. Bring a little aromatic bliss to the final frontier with this officially licensed Star Trek: The Original Series Spock Air Freshener.
A Toynk exclusive only found here.