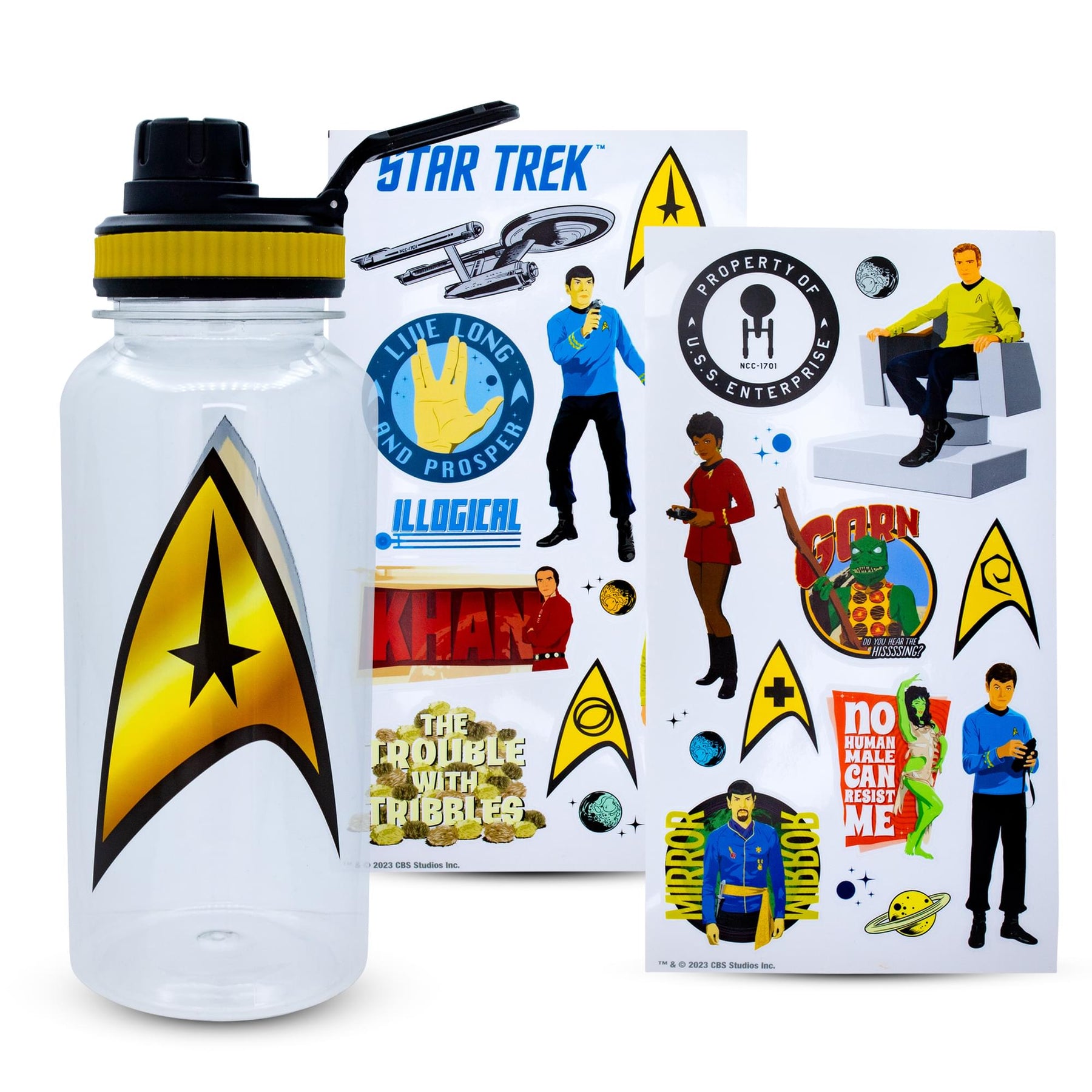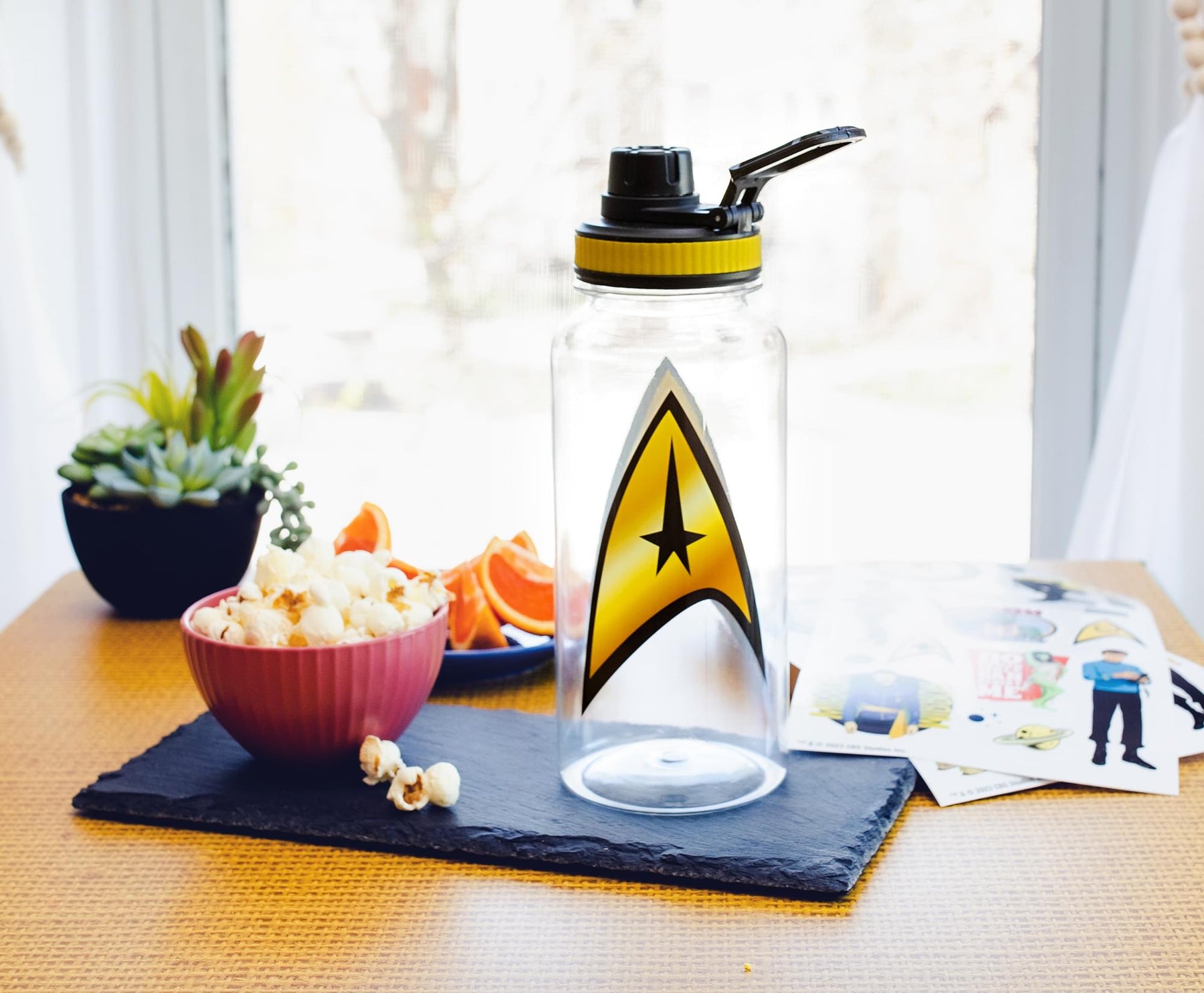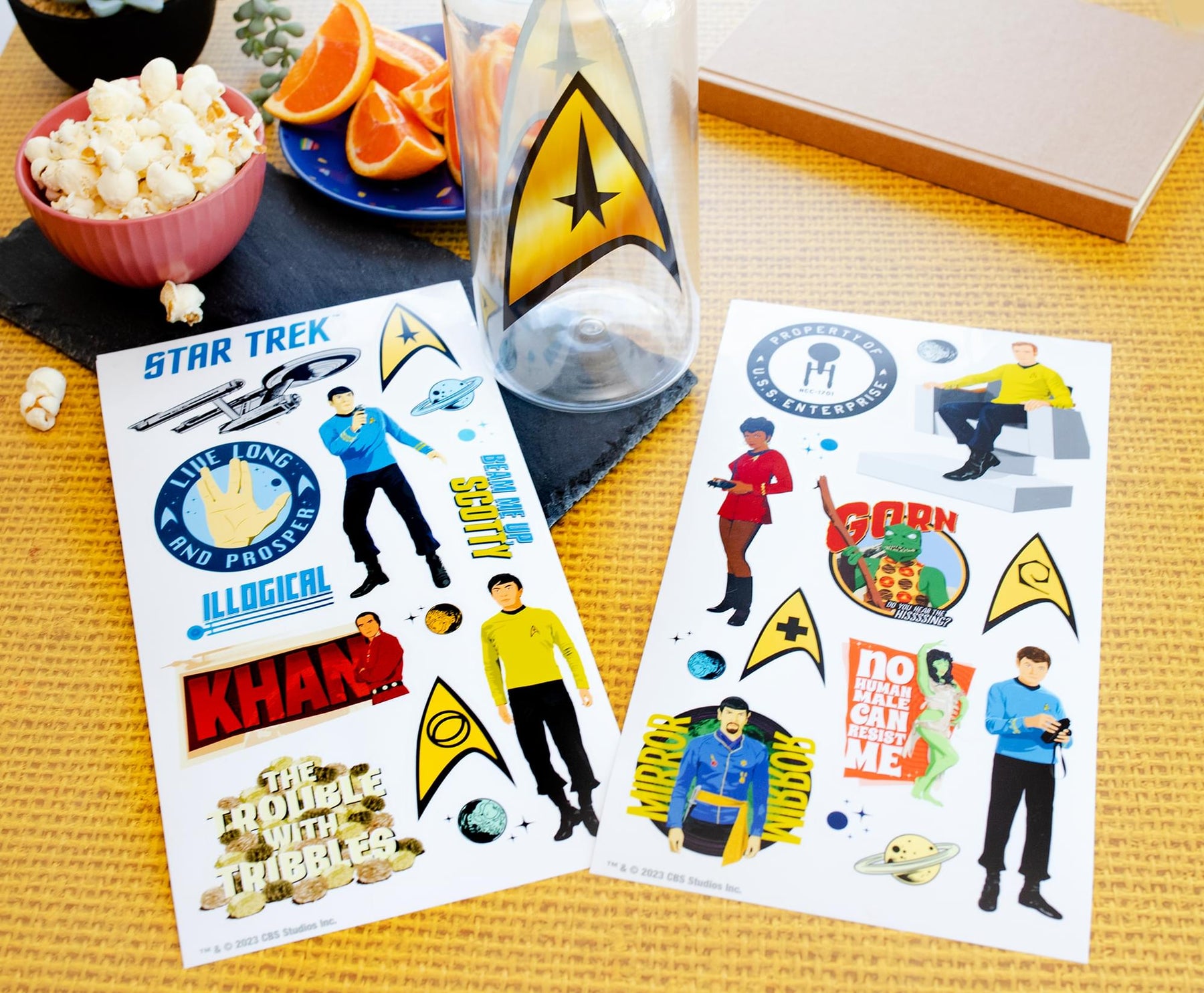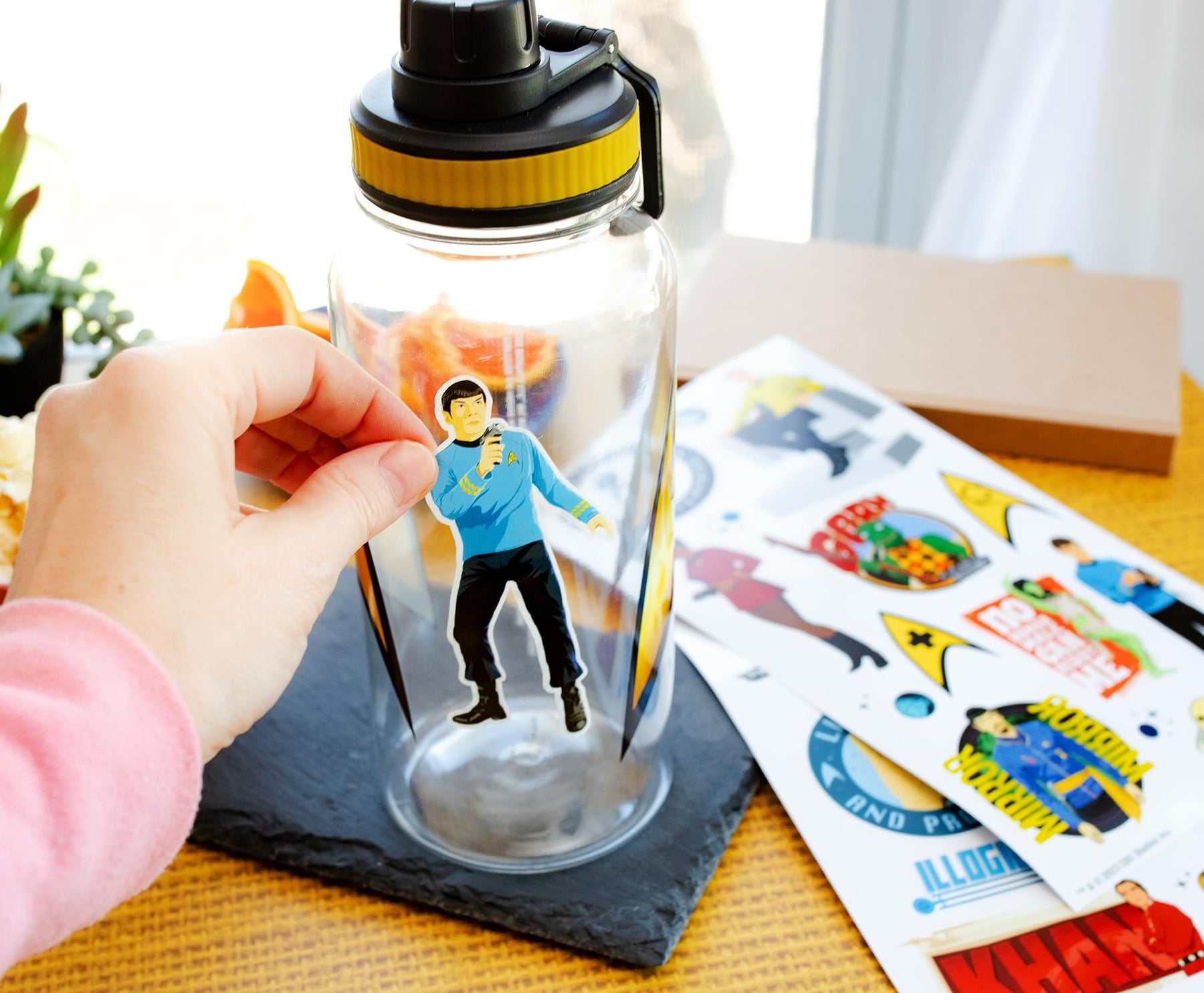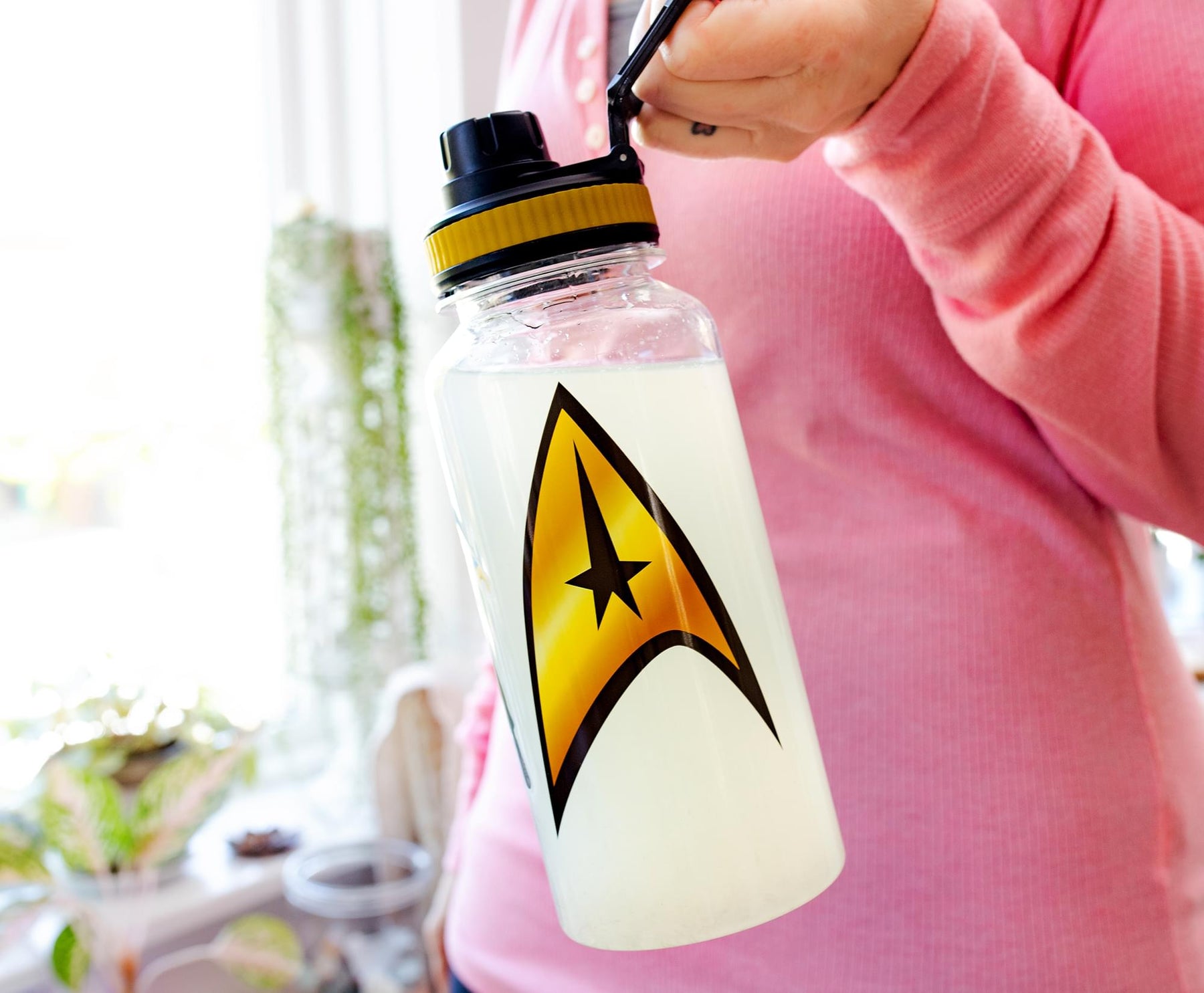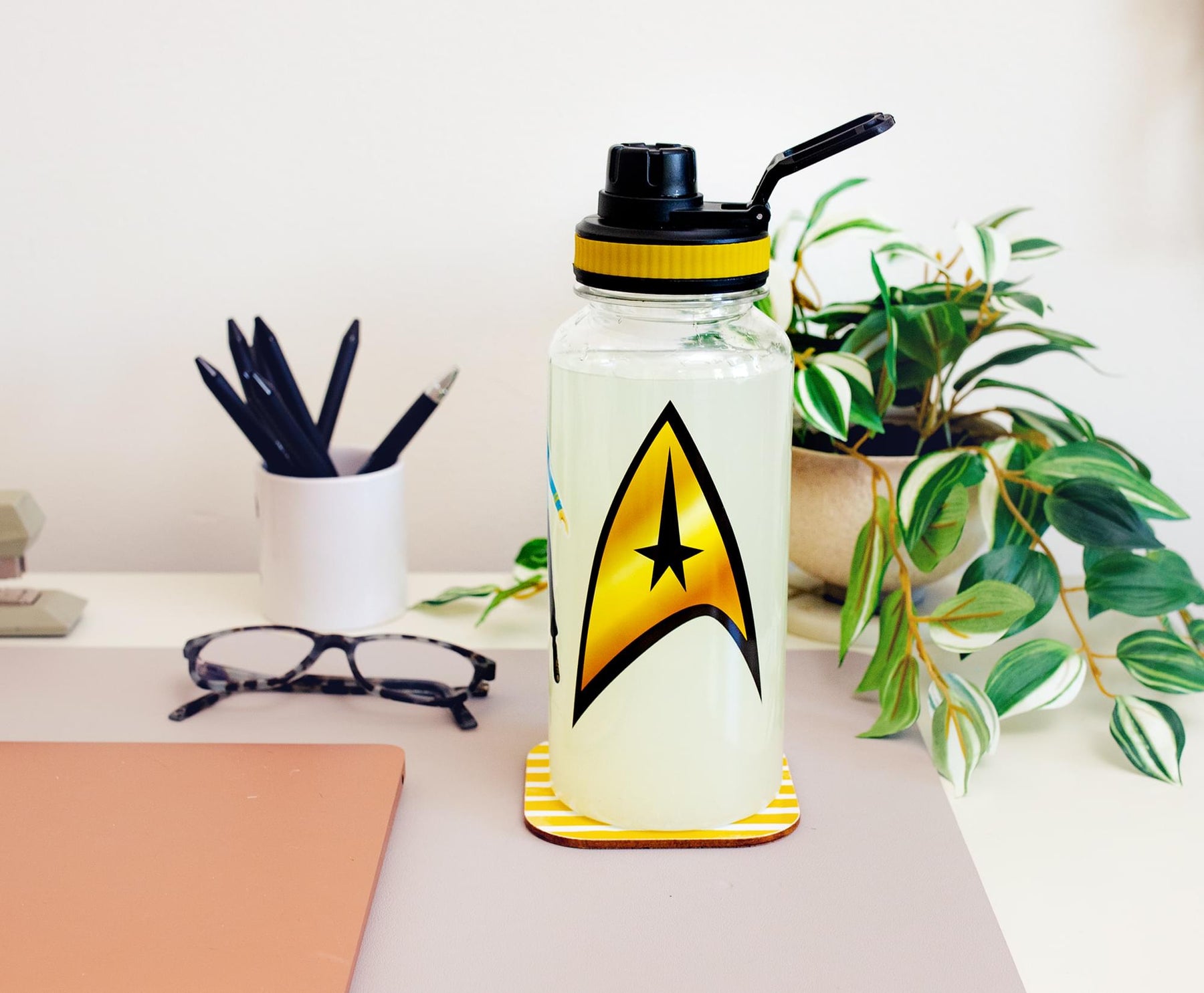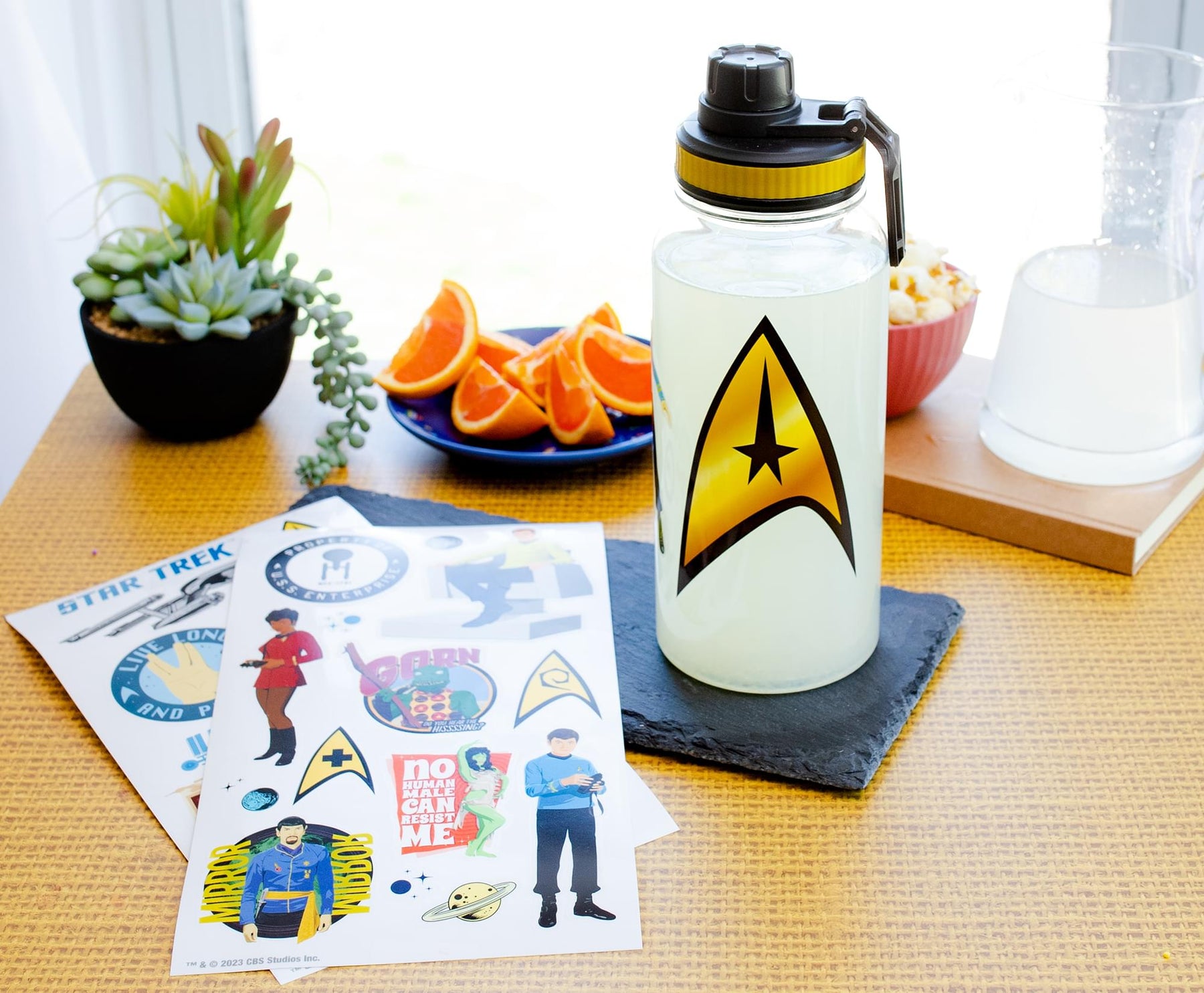 Star Trek Gold Delta Logo Twist Spout Water Bottle and Sticker Set | 32 Ounces
EXPLORE STRANGE NEW WORLDS: Beam up your excitement for Star Trek: The Original Series with this exclusive water bottle and sticker set. Wherever your galactic travels take you, this water jug is up for the adventure.
TAKE COMMAND OF YOUR THIRST: This water jug depicts Captain Kirk's iconic gold Delta shield. Customize your bottle using the two sticker sheets featuring the crew of the starship U.S.S. Enterprise and icons from the classic series.
PLENTY OF SPACE FOR HYDRATION: Make your way across the universe with this large water jug that holds approximately 32 ounces of refreshments. Complete with a leak-resistant, screw-top lid to reduce spills on your journey through the stars.
MEETS STARFLEET STANDARDS: While lacking deflector shields, this durable BPA-free plastic water bottle is built to last through all your galactic travels. For the best care, hand-wash only is recommended. Not suitable for dishwasher or microwave.
OFFICIAL STAR TREK COLLECTIBLE: Whether you're in the captain's chair at home or surveying an exotic alien world, this water jug will get you through the day. Stay hydrated with this officially licensed water bottle and sticker set from Star Trek.
SET A COURSE FOR HYDRATION. MAXIMUM WARP.
Explore strange new worlds while staying hydrated with this exclusive water bottle and sticker set based on Star Trek: The Original Series.
Take charge of the starship U.S.S. Enterprise as you sip from this water jug. Featuring the iconic insignia of Starfleet's captain, the bold Delta design commands respect. Enhance this water jug using the two included sticker sheets. You can choose from an assortment of your favorite classic Star Trek characters, icons, and starships for customizing the bottle for wherever you dare to boldly go.
WHERE NO DRINKWARE HAS GONE BEFORE
Whether you're exploring the Alpha Quadrant, Neutral Zone, or stationed right here on Earth, it's important to stay refreshed throughout your adventures. Fill up at your local starbase with this water bottle in hand. The screw-top lid helps to prevent unnecessary splashing while jumping to warp speed, keeping your beverage securely contained while you make your way through the universe.
Activate warp speed and engage your thirst with officially licensed drinkware inspired by Star Trek: The Original Series.
CARE INSTRUCTIONS
Hand-wash only
Not dishwasher safe
Not microwave safe