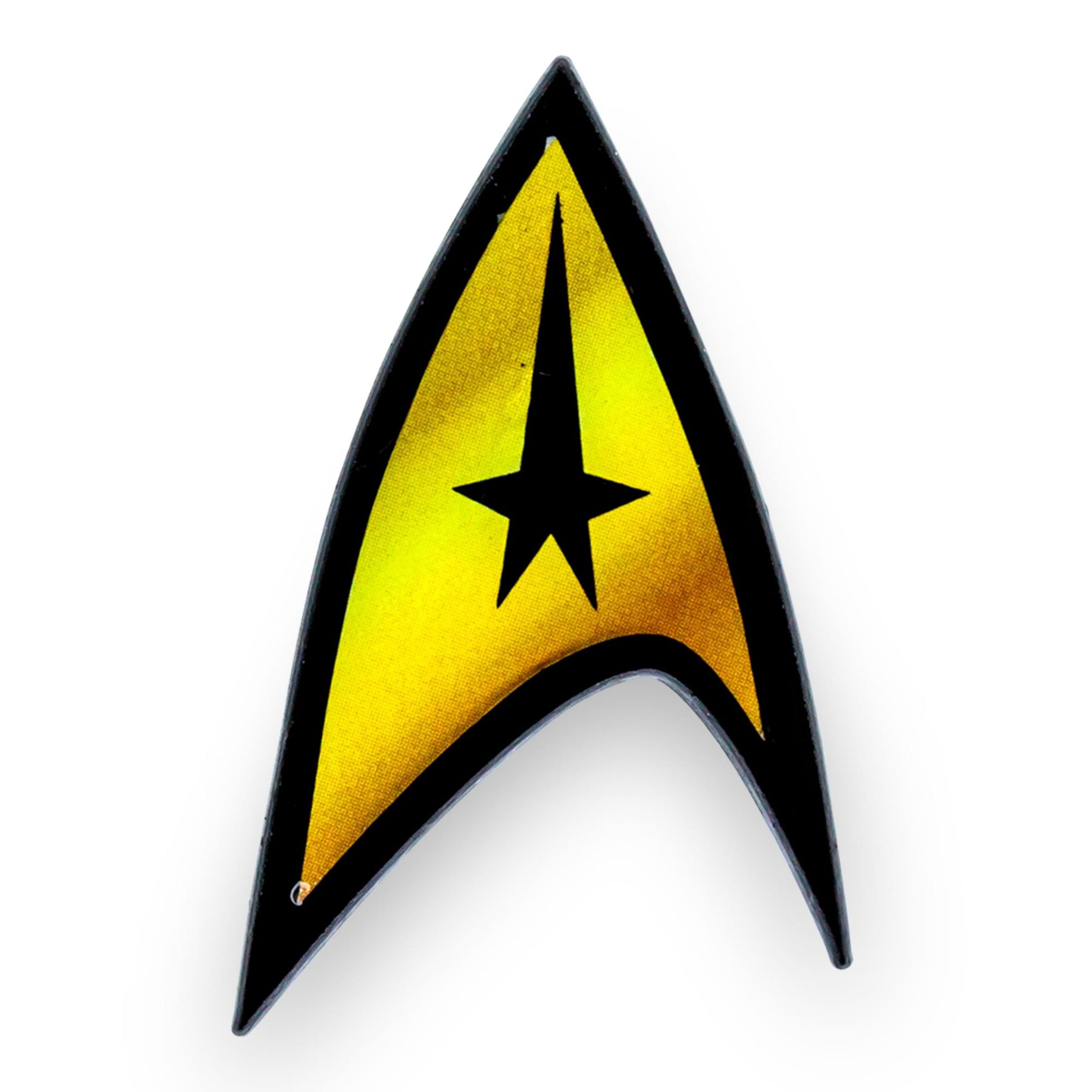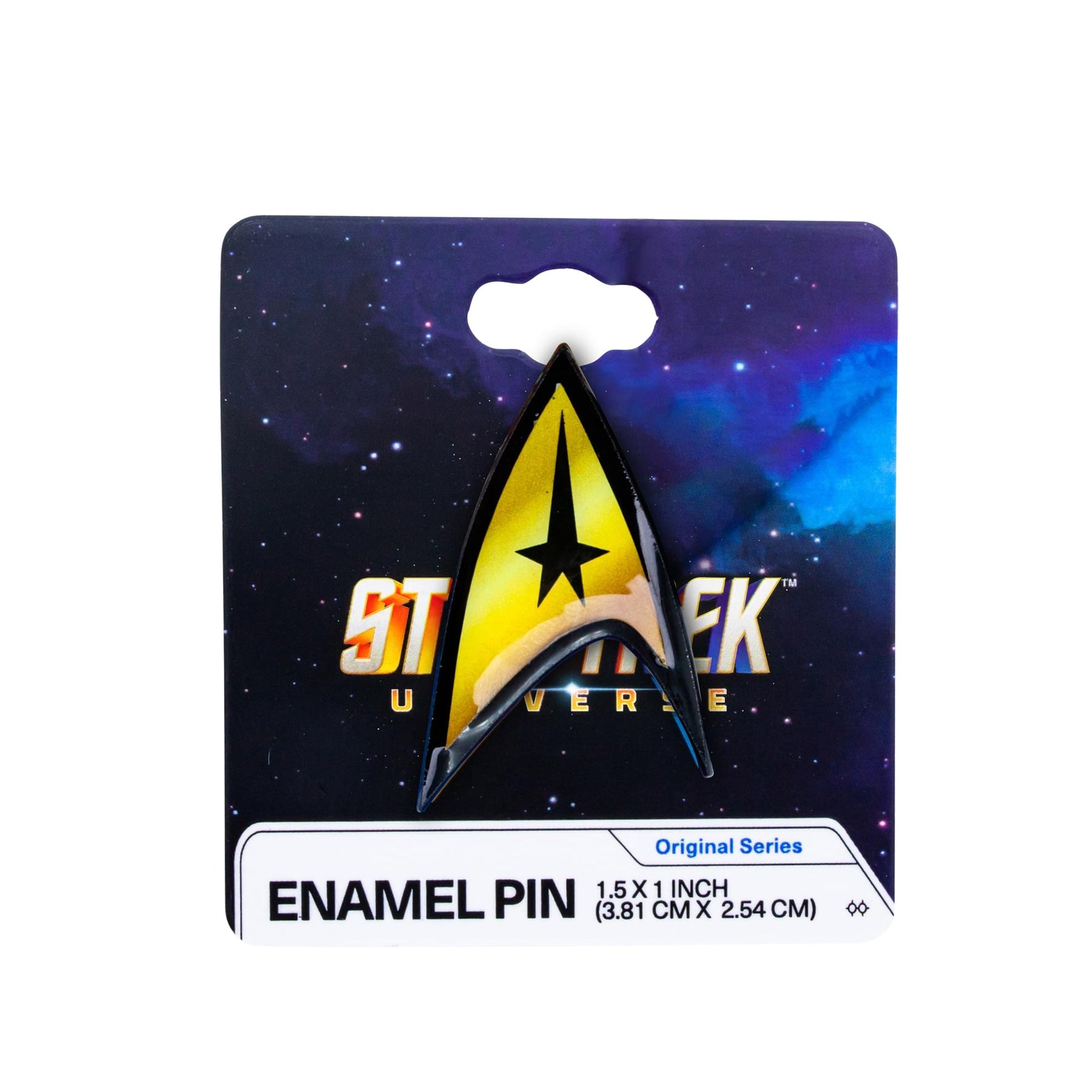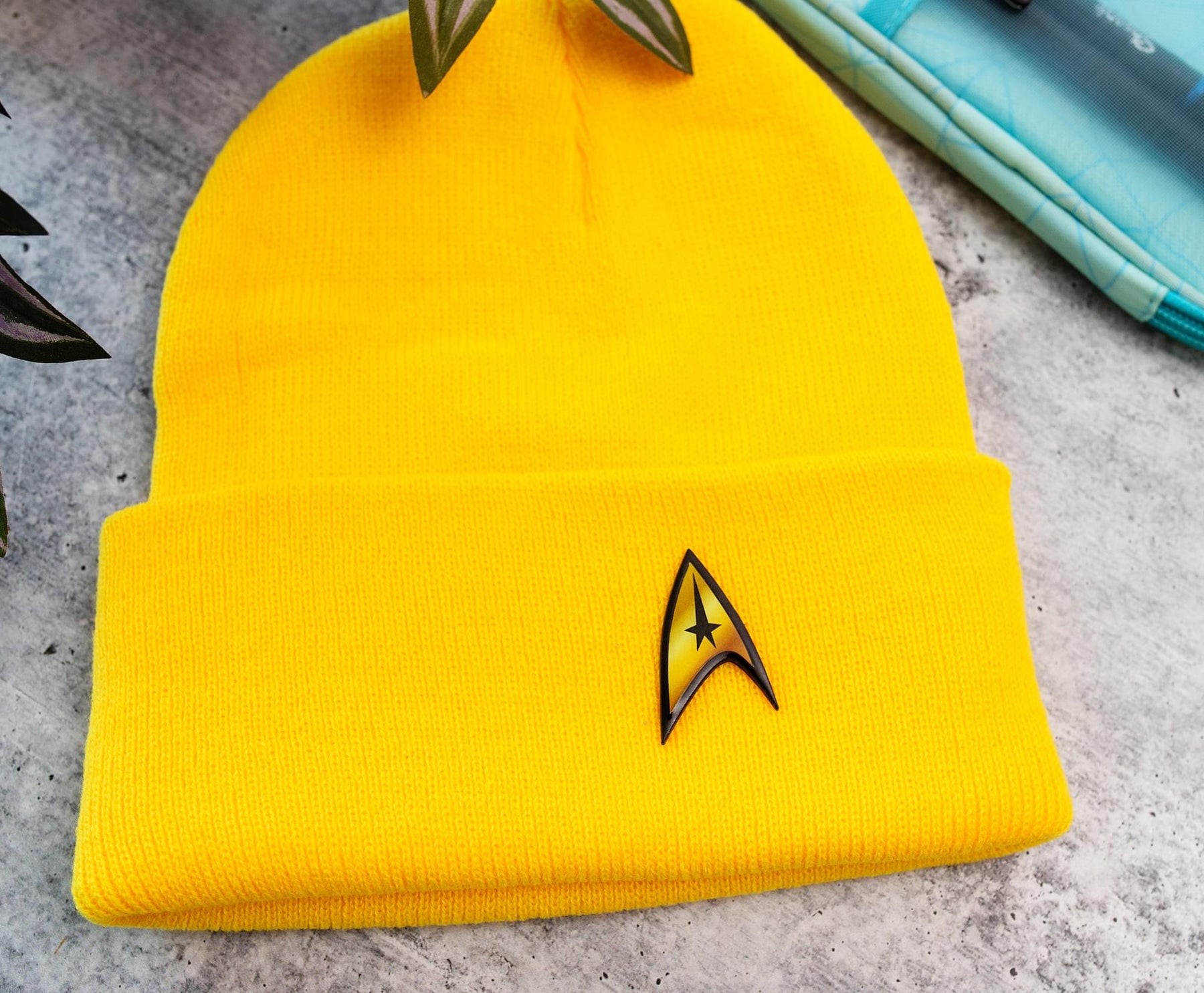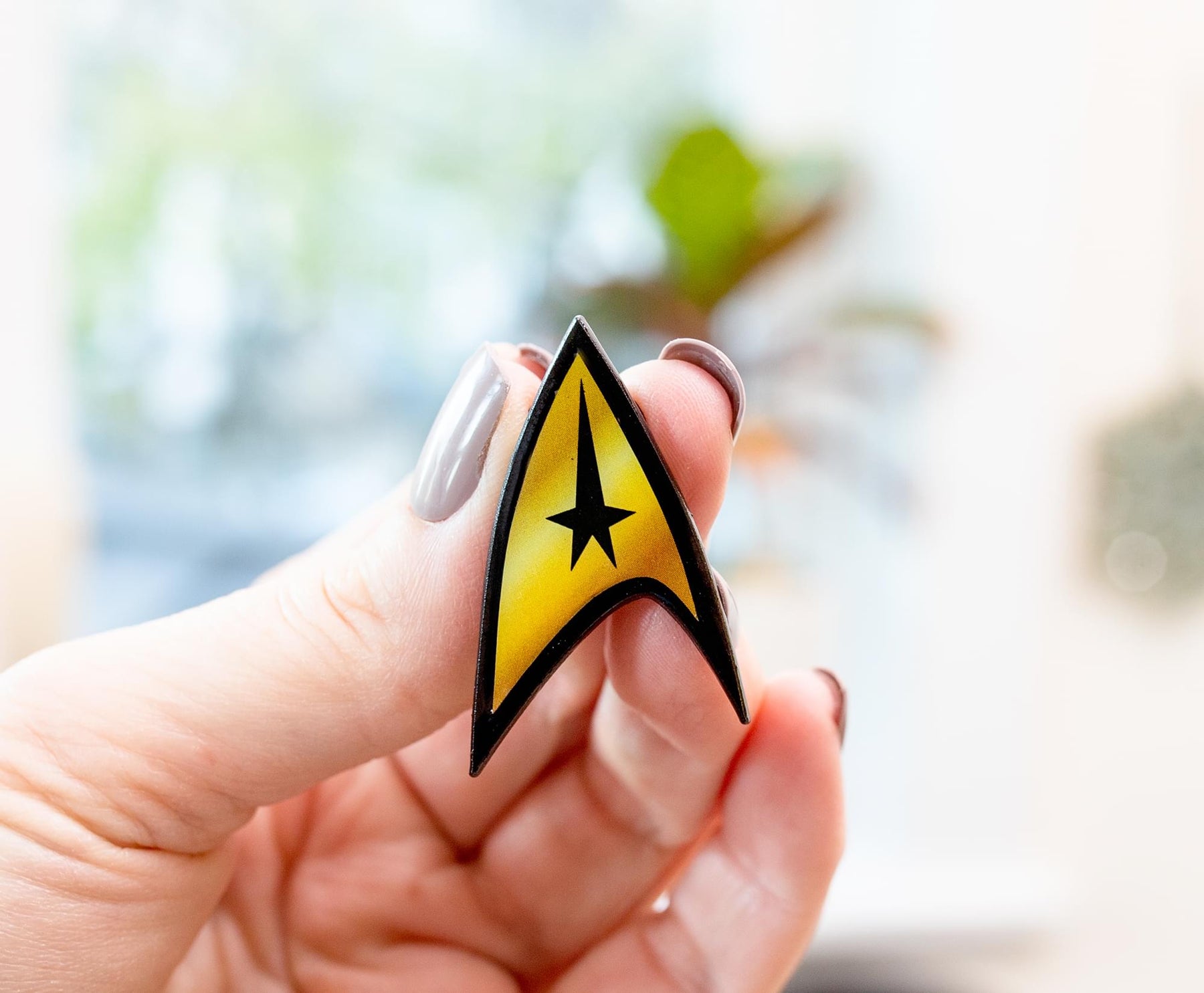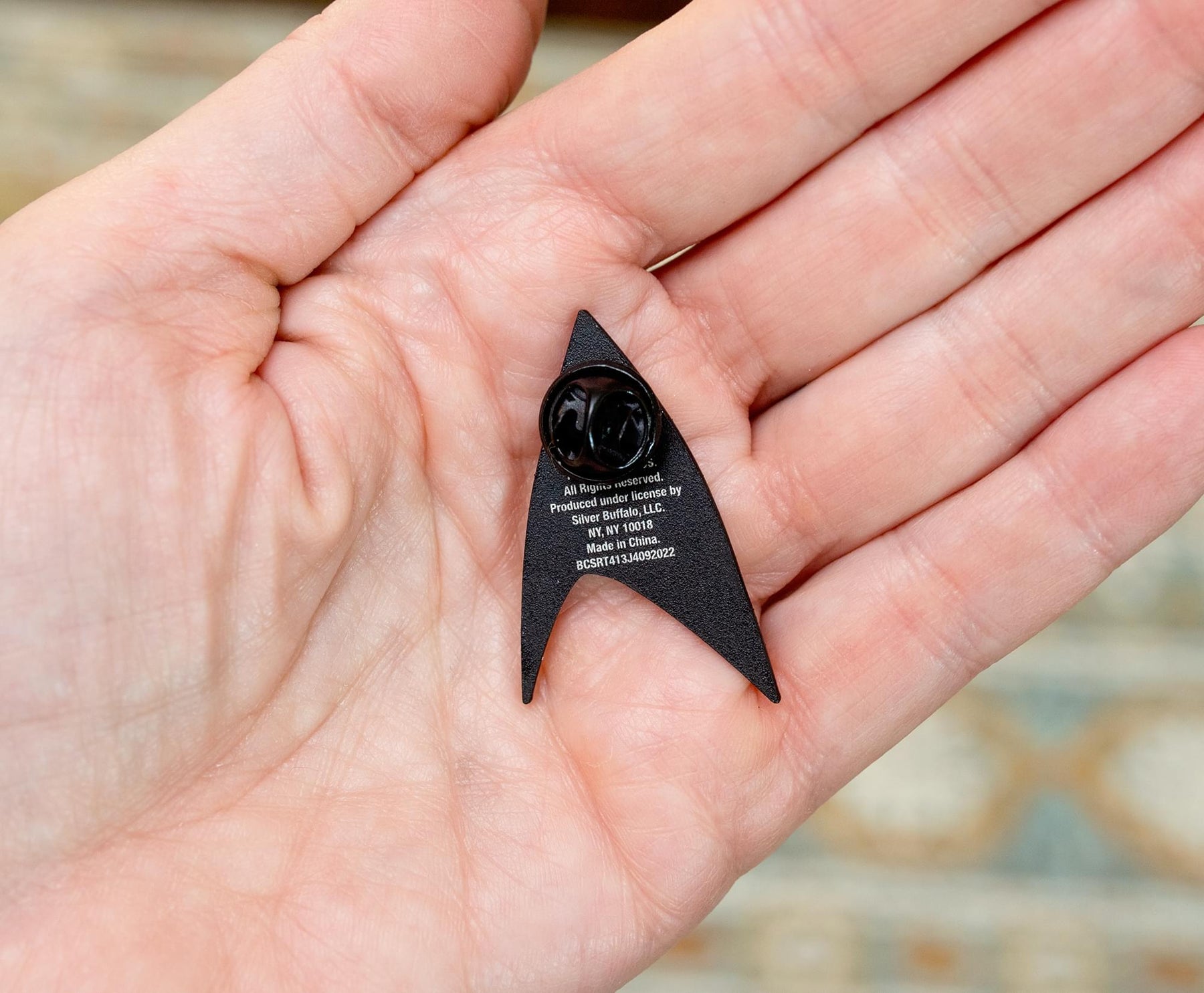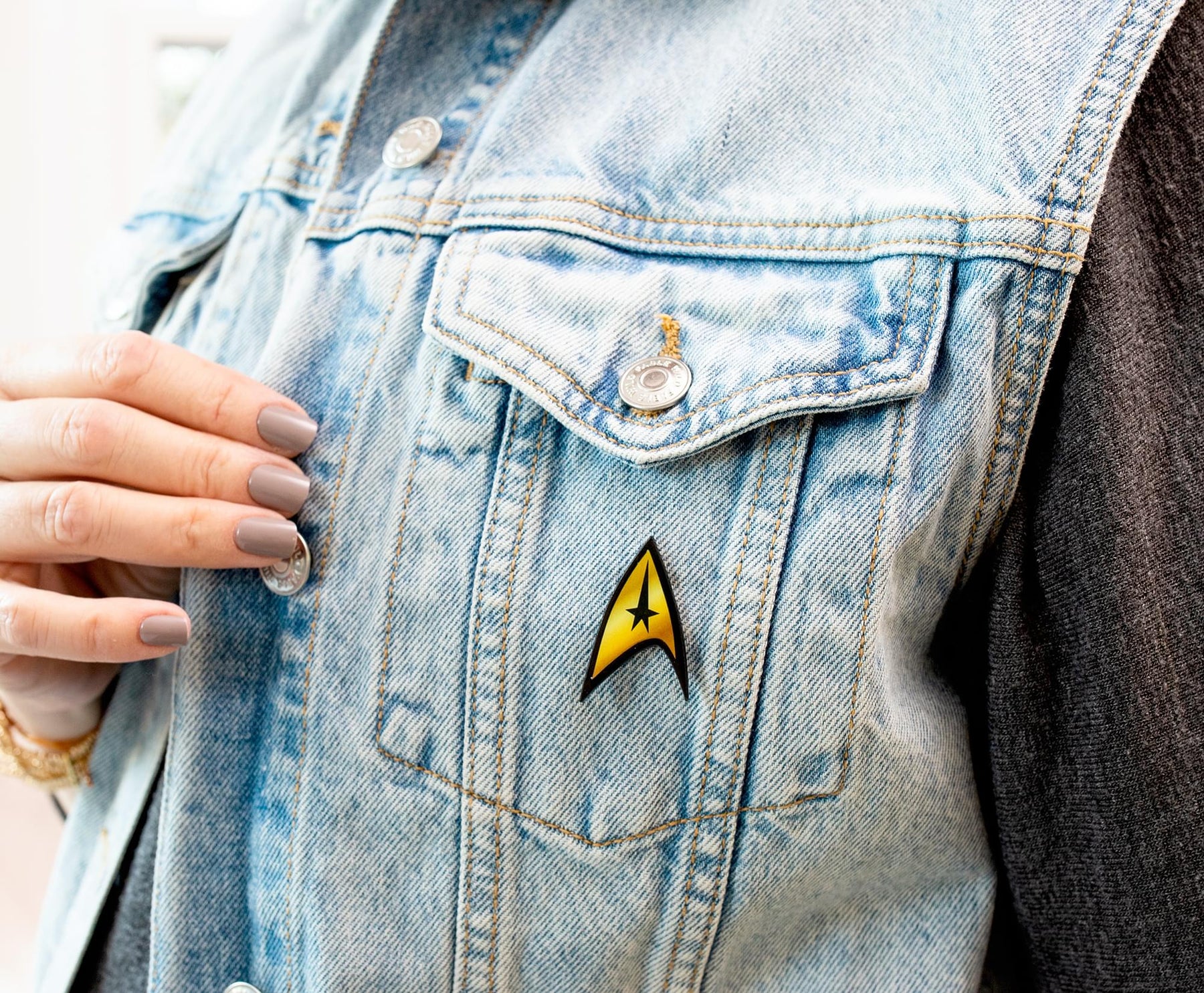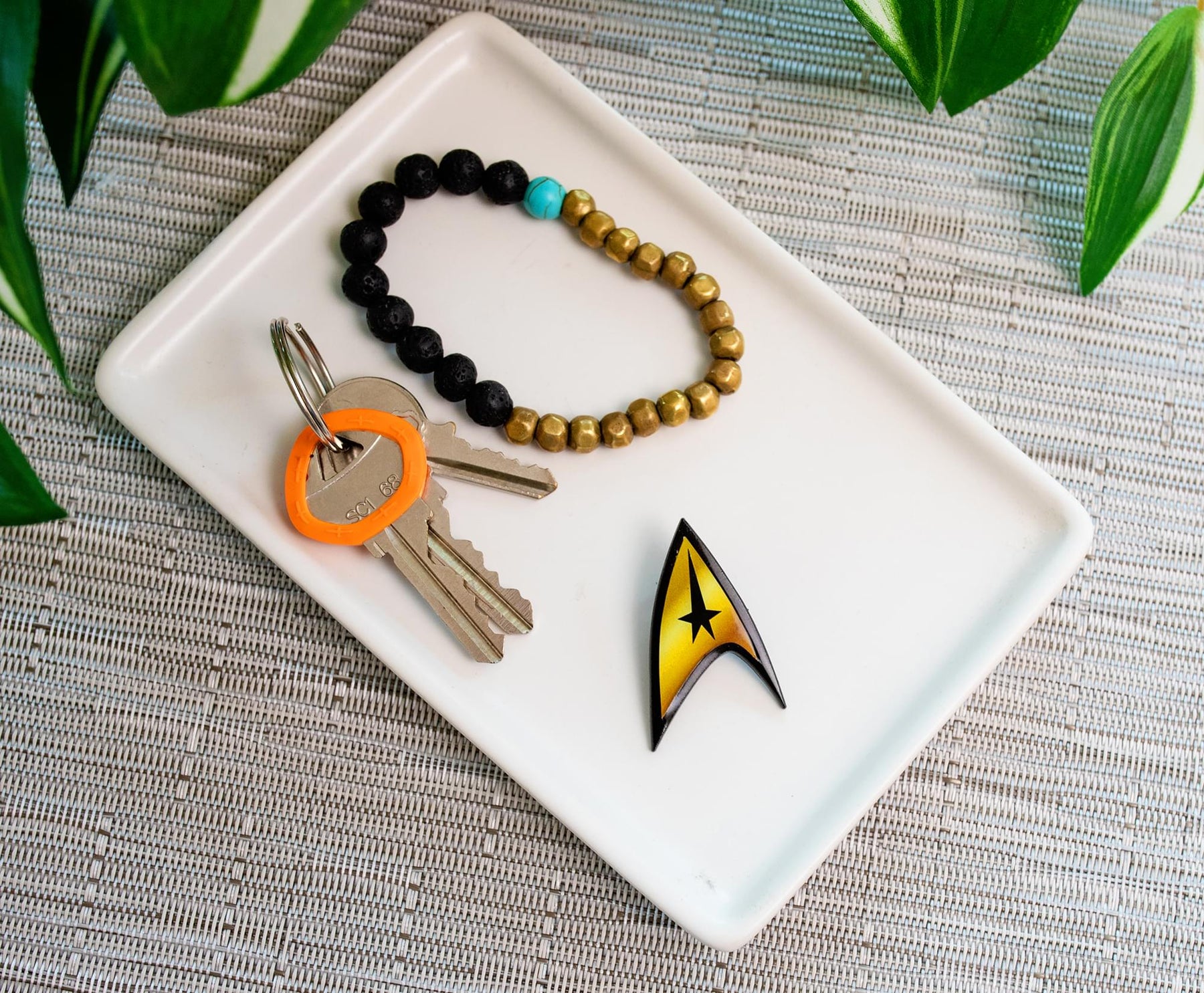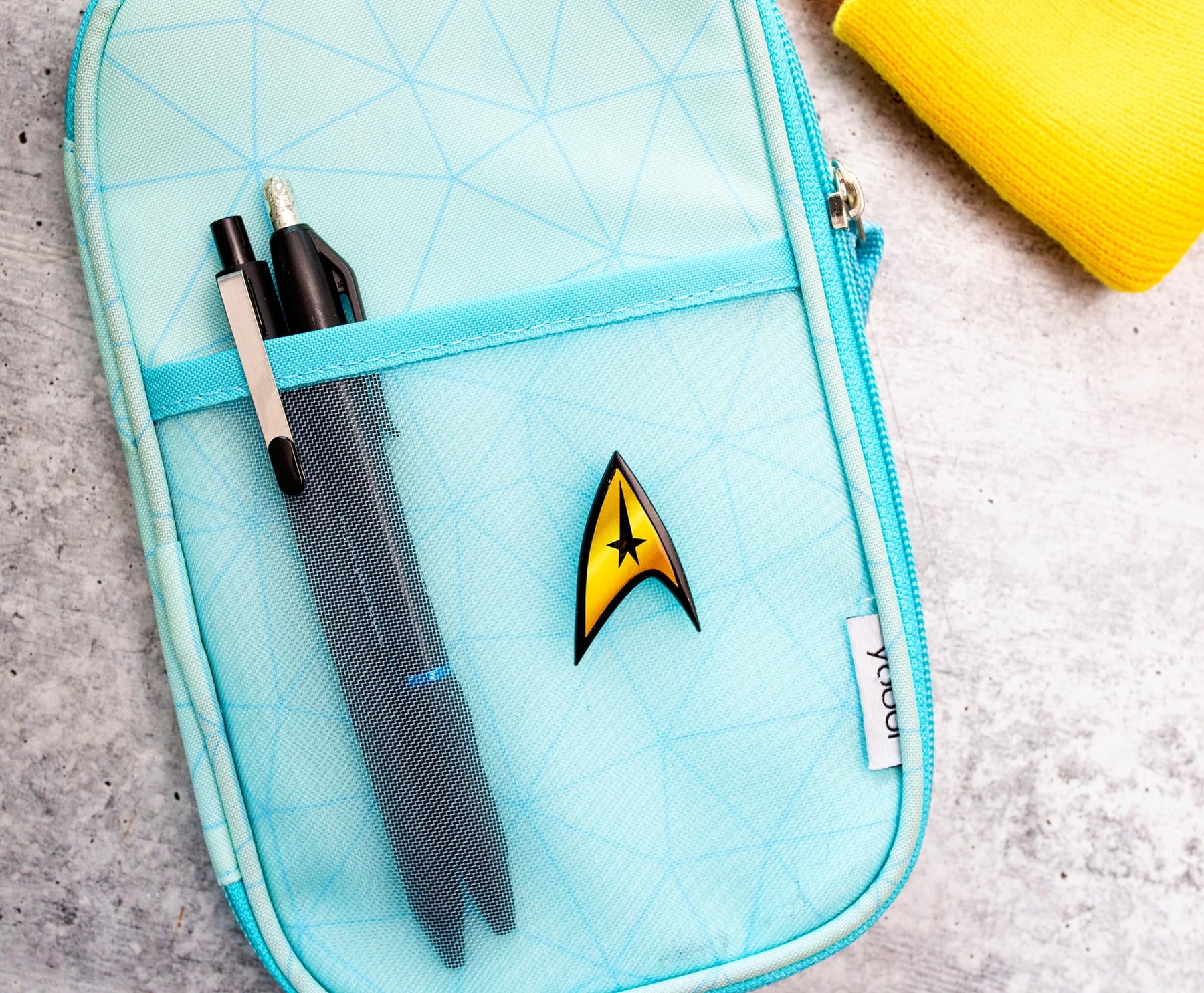 Star Trek: The Original Series Delta Starfleet Command Enamel Pin
READY TO BEAM DOWN: Journey into the final frontier, where your fandom will accelerate to warp speed with this exclusive enamel pin. Inspired by the iconic Starfleet insignia from Star Trek: The Original Series.
KIRK TO ENTERPRISE: You'll be able to let everyone in the Federation know you're a proud member of Starfleet when you wear this gold Delta pin. The star in the center signifies that you're on the fast track to your own command.
BOLD QUALITY FOR STARFLEET'S FINEST: Proudly pin this Delta badge to your attire, so your fandom can always be displayed wherever you are in the universe. Small-scale design measures approximately 1.5 x 1 inches.
FEDERATION SEAL OF APPROVAL: Hearkening back to the time of Captain James T. Kirk, this gold badge represents the proud tradition of Starfleet. The familiar Delta symbol features the arrow-shaped emblem used by personnel.
OFFICIAL STAR TREK COLLECTIBLE: Get ready to seek out new life and new civilizations. Journey beyond the rim of starlight with this officially licensed Delta Starfleet Command pin inspired by Star Trek: The Original Series.
INFINITE DIVERSITY IN INFINITE COMBINATIONS
Your five-year mission has just begun with this exclusive gold Delta badge inspired by Star Trek: The Original Series.
Prepare to join the crew of the USS Enterprise, under the command of the infamous (and notorious) James Tiberius Kirk. And with this gold Delta Command pin on your uniform, you'll be able to fit right in with the rest of Starfleet. Unless you end up in the Mirror Universe, in which case, we hope you can grow a goatee really quickly.
I DON'T BELIEVE IN A NO-WIN SCENARIO
This golden pin features the distinctive arrow-shaped pennant in high-quality print. Donning this badge is a good way of showing the world that you stand for the principles of Starfleet, ready to face whatever the galaxy throws your way. There will never be a question of where your allegiance lies when you proudly display this Delta emblem on your person.
Prepare to assume command with this officially licensed collectible from Star Trek: The Original Series.