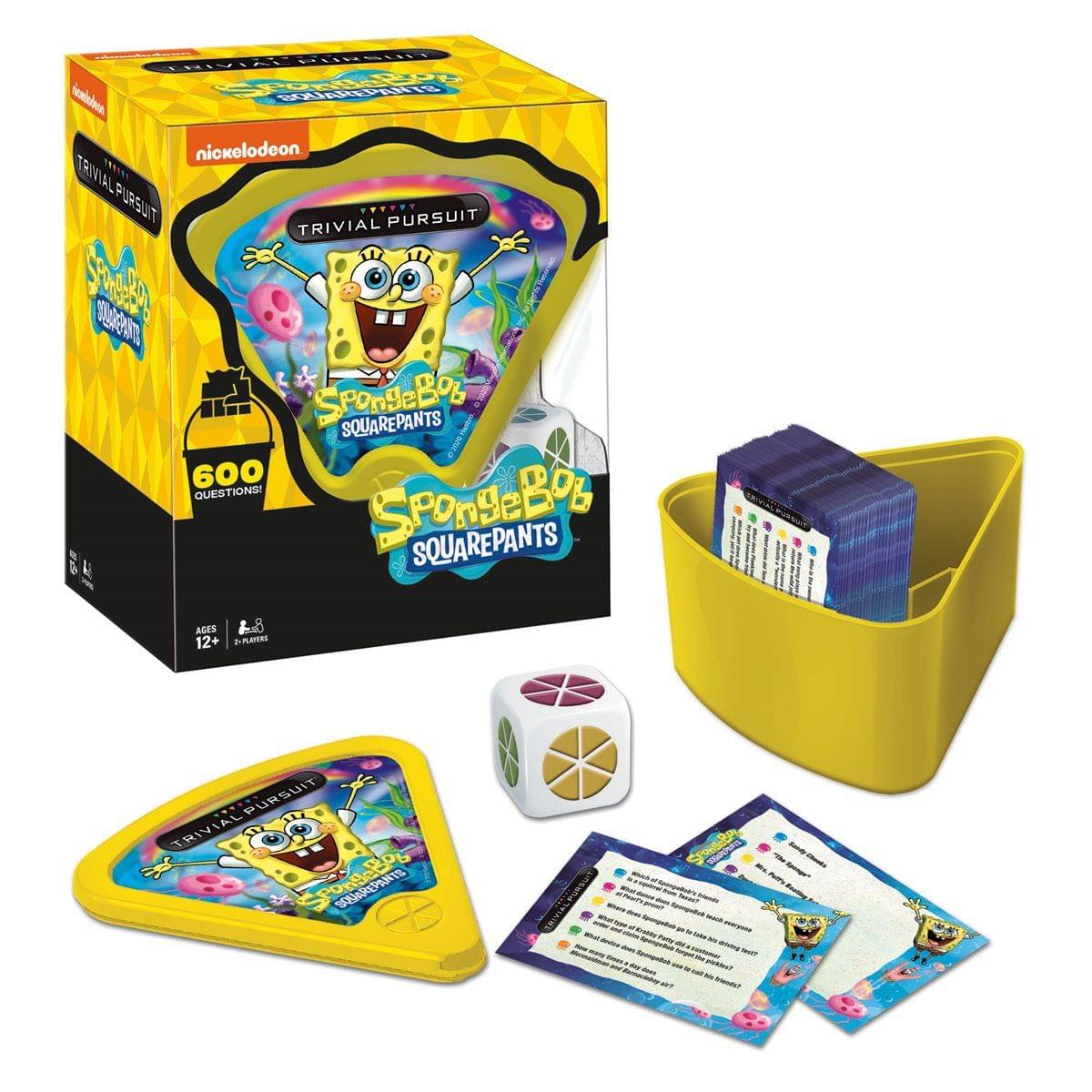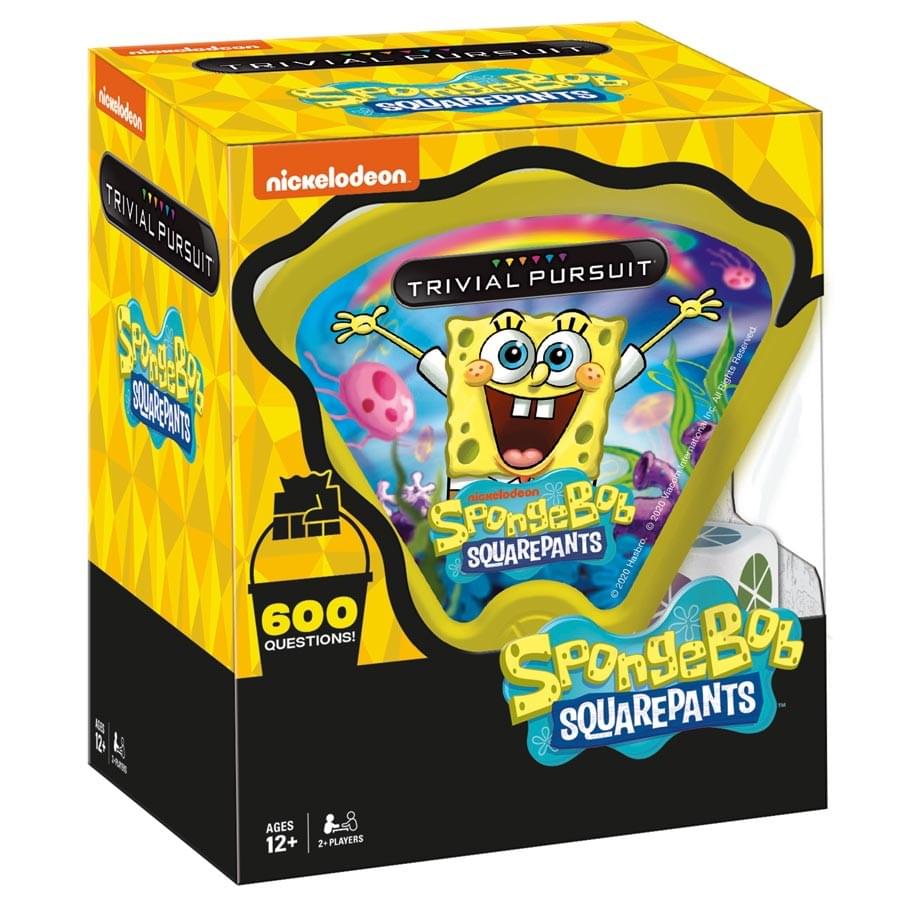 SpongeBob SquarePants Trivial Pursuit Board Game | For 2+ Players
SPONGEBOB TRIVIAL PURSUIT: Travel to Bikini Bottom and test your SpongeBob knowledge with this jellyfish jammed collector's edition of Trivial Pursuit featuring everyone's favorite yellow sponge!
600 QUESTIONS: Questions span across 12 seasons of the Nickelodeon animated show SpongeBob SquarePants - categories include Songs, Characters, Locations, The Krusty Krab, Seasons 1-6, Seasons 7-12.
BOX CONTENTS: 1 travel wedge/card holder, 100 question cards, 1 die, rules.
MAKE IT A GAME NIGHT: For 2+ players. 60+ minute play time.
Are you ready, kids? Squeeze out every bit of knowledge in the first ever trivia game about Nickelodeon's quirky and porous character! TRIVIAL PURSUIT: SpongeBob SquarePants contains 600 questions related to memorable moments from the cartoon series and will have you repeating "I'm ready!" between categories such as Songs, Characters, Locations, and more. Take the F.U.N. on your next nautical adventure with the convenient wedge travel case.