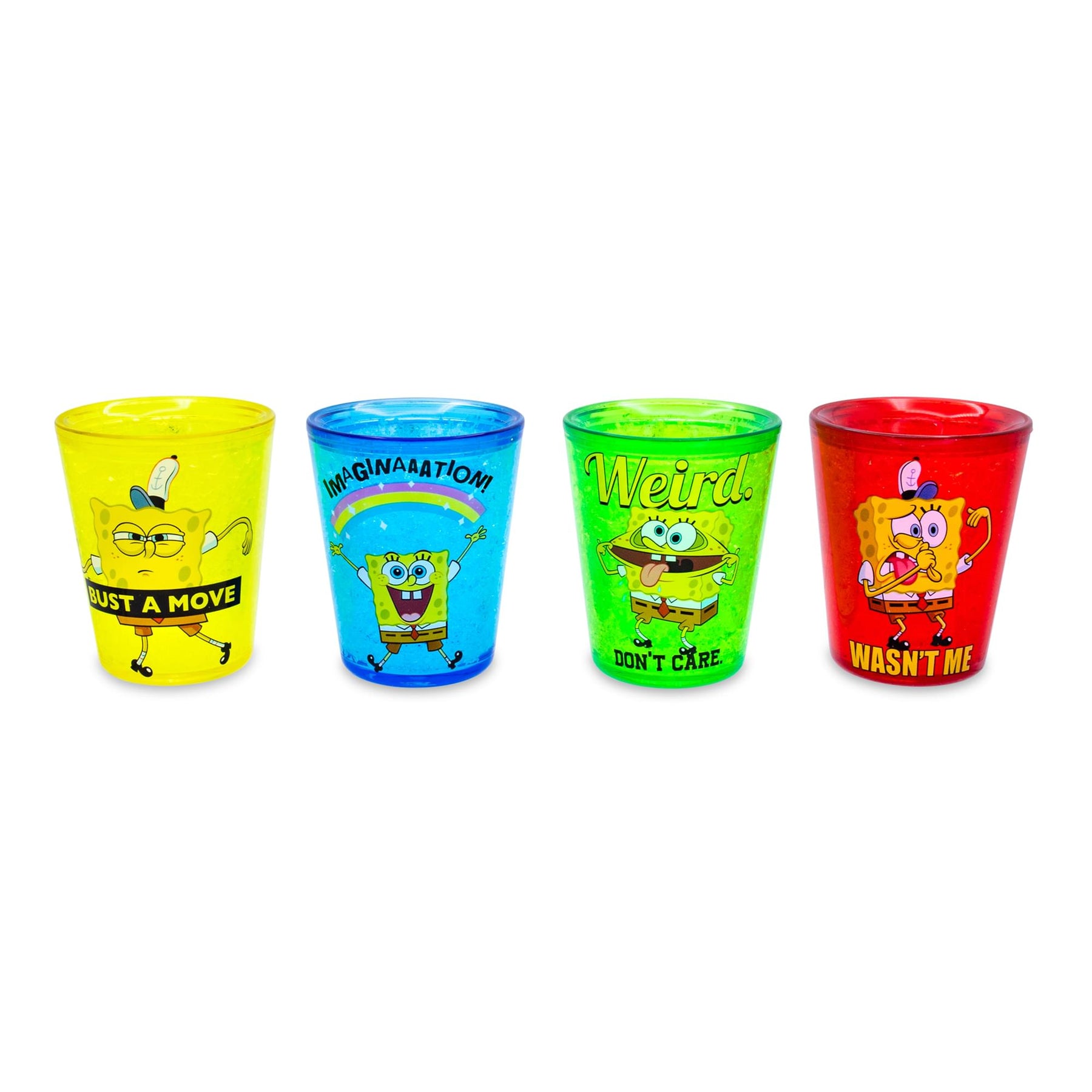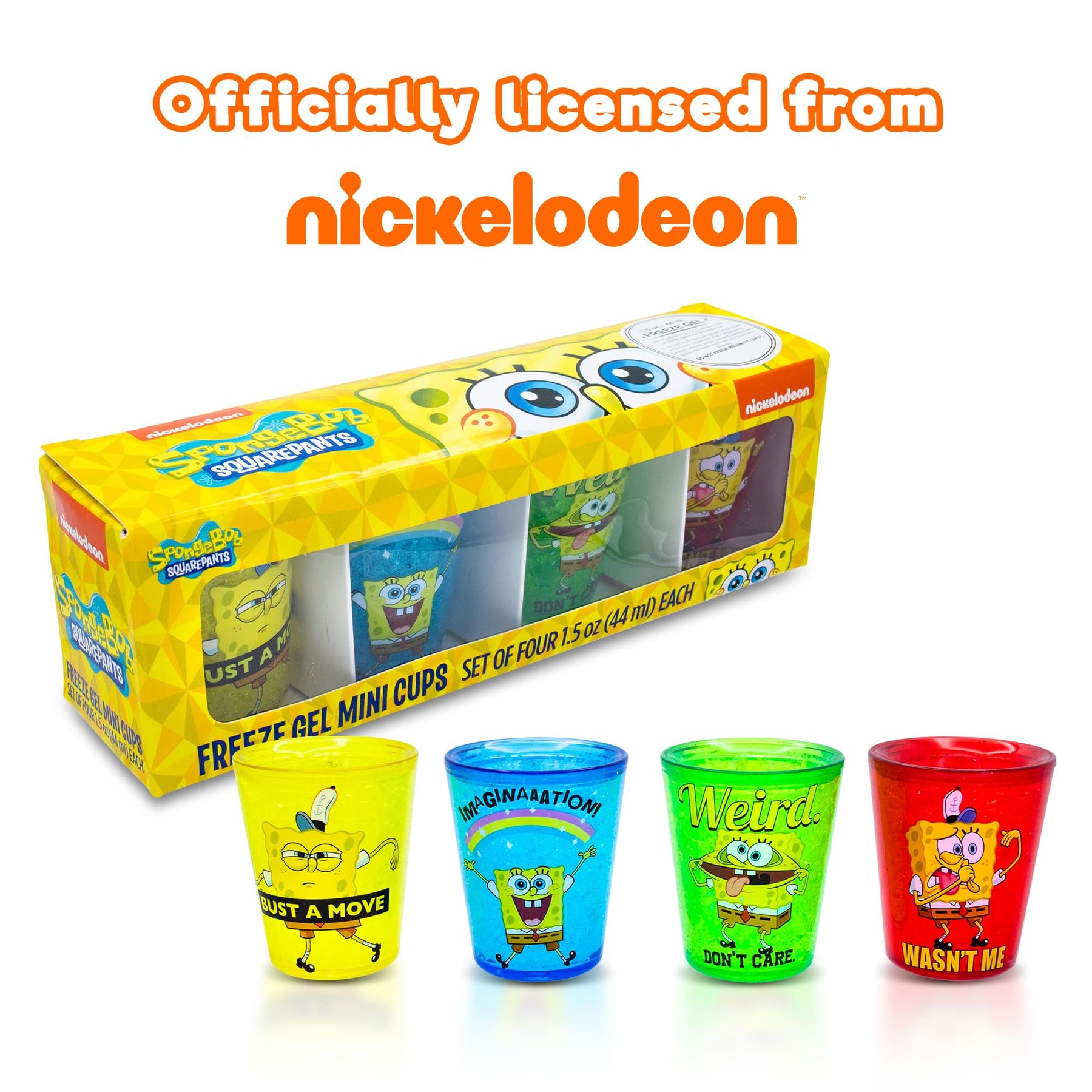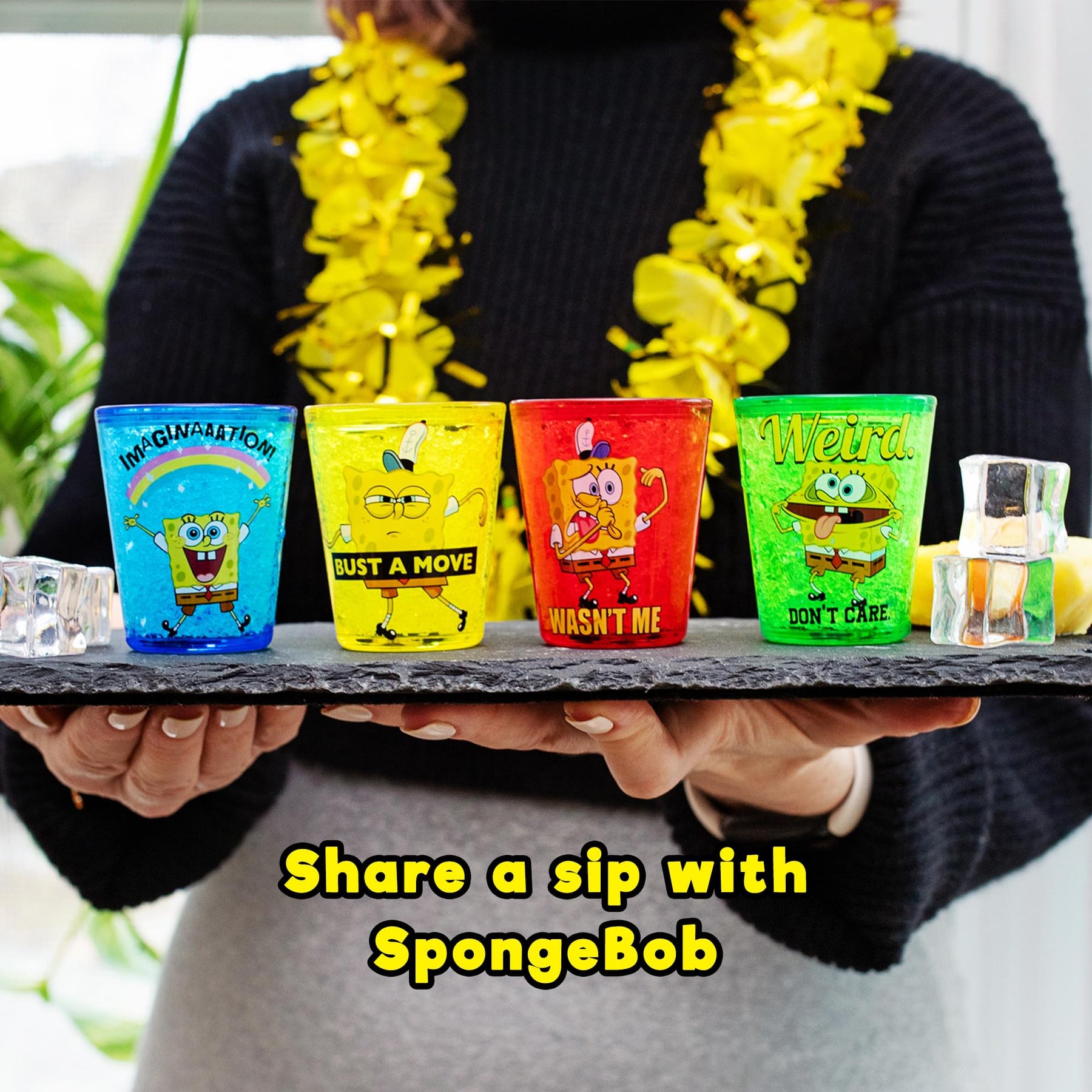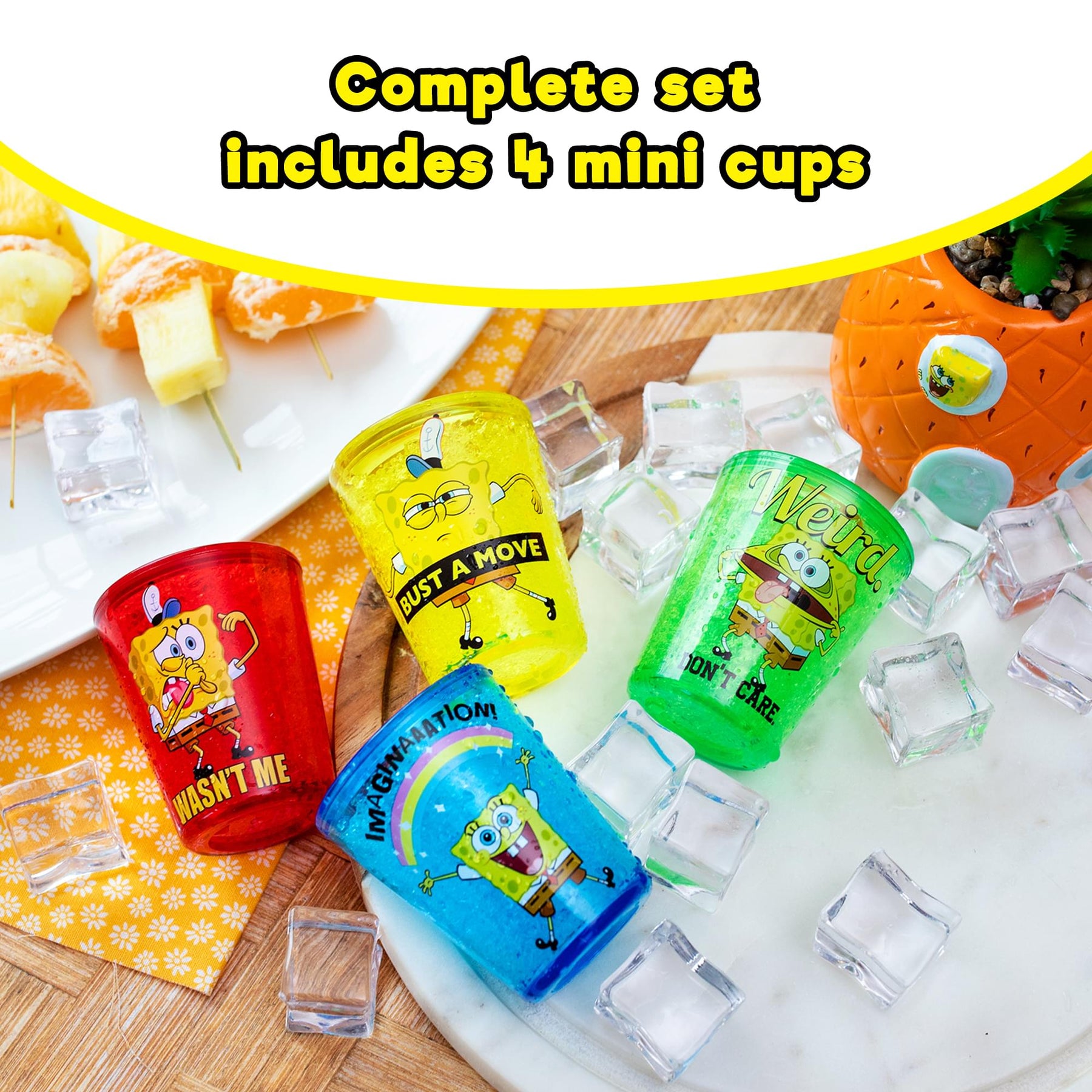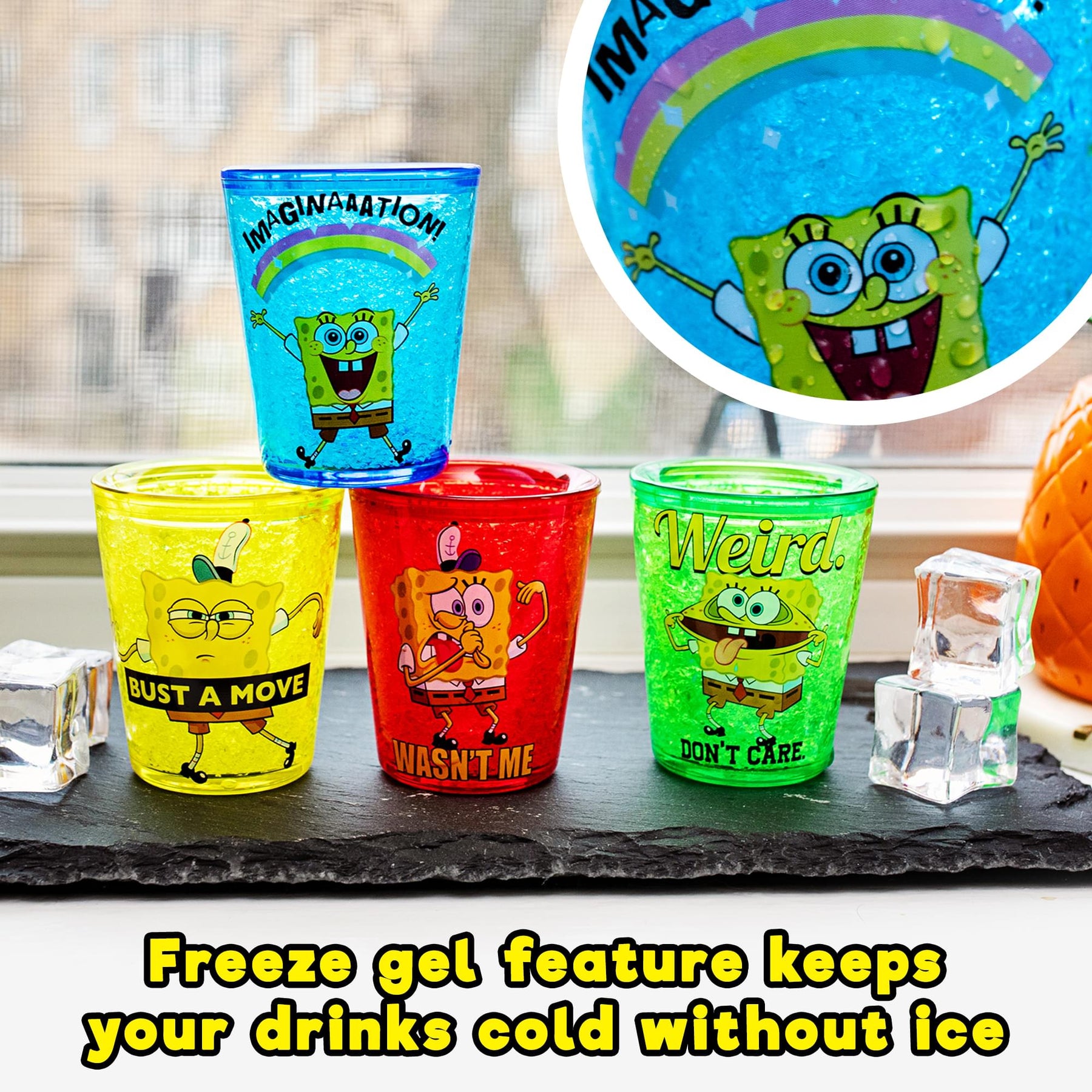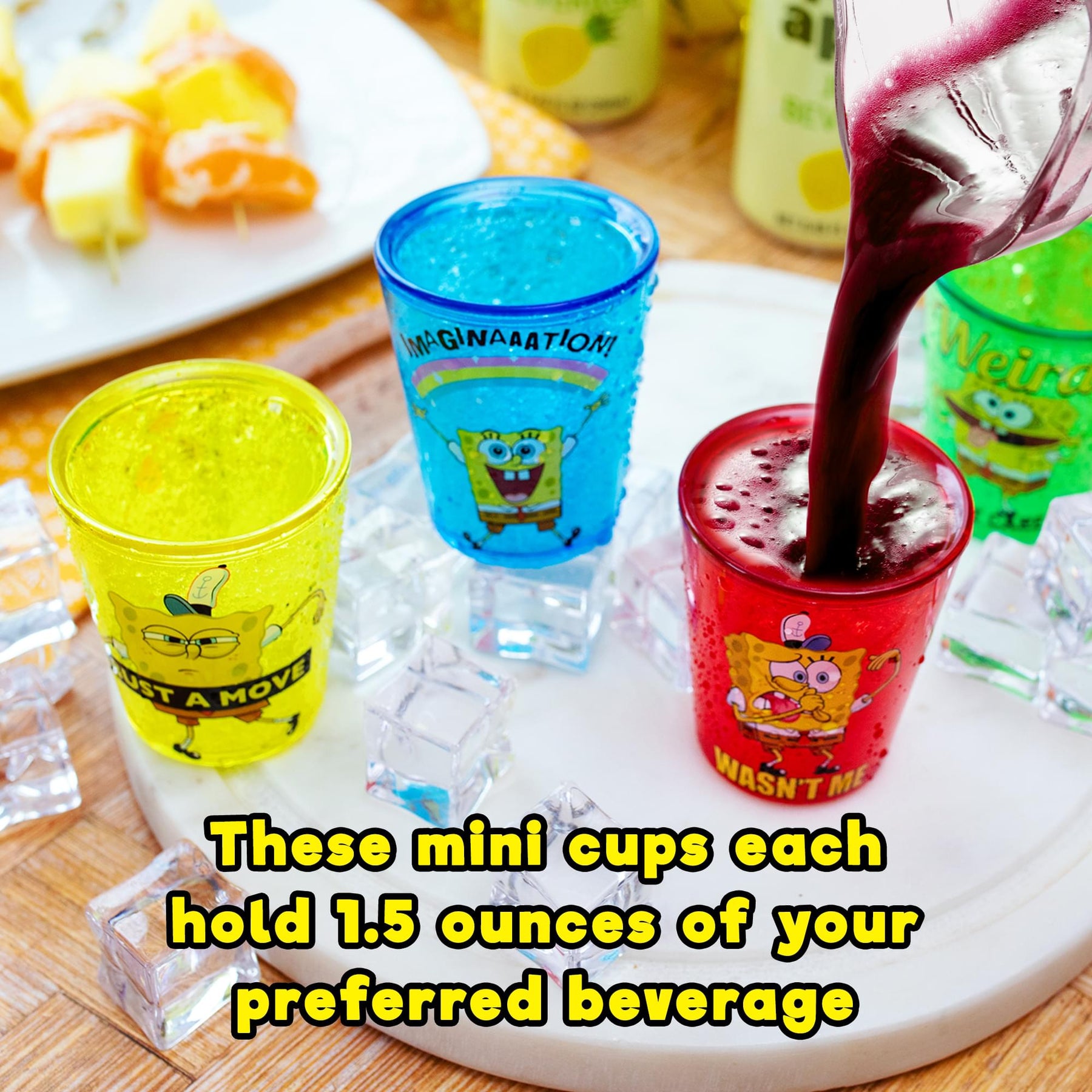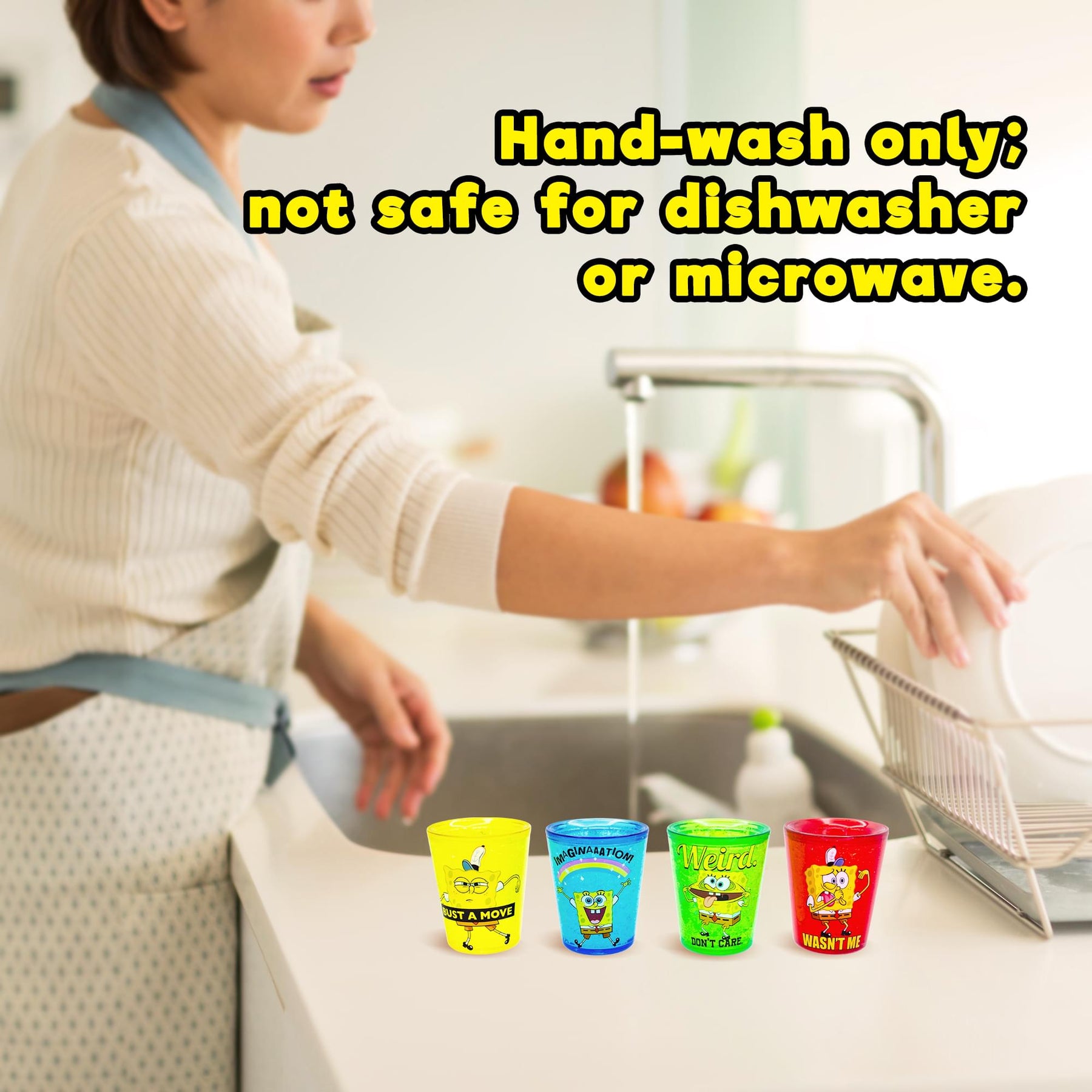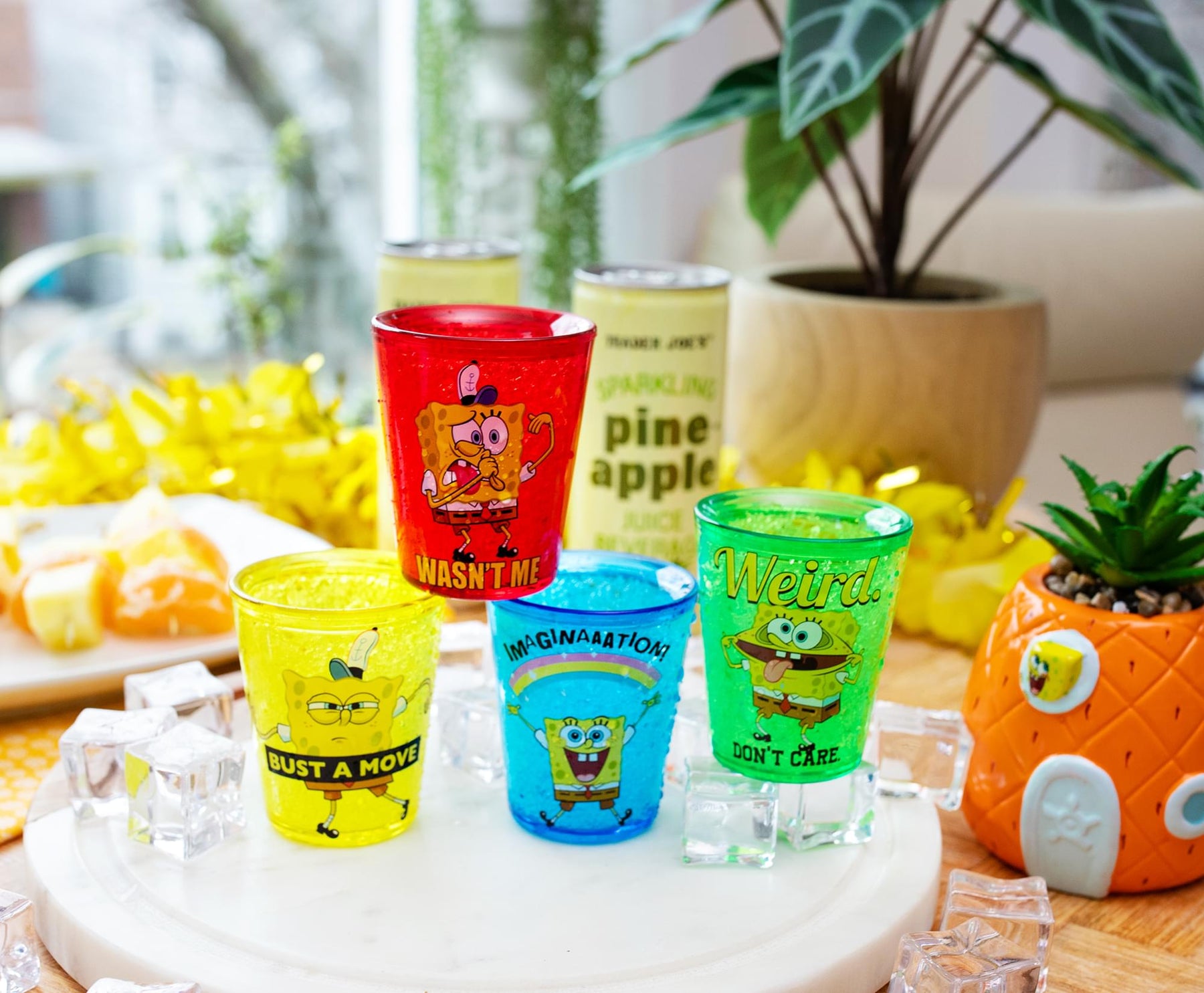 SpongeBob SquarePants Rainbow 1.5-Ounce Plastic Freeze Gel Mini Cups | Set of 4
ARE YA READY KIDS: Time to get weird and wild with this exclusive mini glass set featuring SpongeBob SquarePants. He may live in a pineapple under the sea, but he's surfacing to chill with you on these cool freeze gel cups.
JUST A SIMPLE SPONGE: SpongeBob is getting colorful in this mini glass set, with red, green, and blue being added to his usual yellow. He's ready to "Bust A Move," share his "Imagination," say it "Wasn't Me," and tell you he's "Weird. Don't Care."
LET'S HAVE SOME FUN TOGETHER: Time to get all your pals gathered for a round of drinks. These mini cups each hold 1.5 ounces of your preferred beverage, featuring a classic rounded shape to make things that much smoother for you.
MEETS THE CAPTAIN'S STANDARDS: Freeze gel feature keeps your drinks cold without ice. Place each BPA-free cup in the freezer for 2-4 hours before use. Do not freeze below 14 degrees Fahrenheit. Hand-wash only; not safe for dishwasher or microwave.
OFFICIAL SPONGEBOB COLLECTIBLE: Celebrate the strange tides of life with every sip from this officially licensed mini cup set featuring the wild side of SpongeBob SquarePants. Add this odd collection to your home bar, tabletop, or bar cart.
WE'RE BEST FRIENDS AND THIS IS THE FRIEND DANCE
Pay homage to the many moods of SpongeBob SquarePants with this exclusive mini cup set featuring that simple sponge. Perfect for holding your favorite liquids, these mini cups are a fun option for any undersea enthusiast who wants to celebrate Bikini Bottom's most animated resident.
You'll find SpongeBob on red saying it "Wasn't Me," on blue spreading his "Imagination" to the world, on green declaring he's "Weird. Don't Care," and on classic yellow ready to "Bust A Move."
MAKE TODAY THE BEST DAY EVER
Each cup has a unique image of SpongeBob, ready to match whatever mood you find yourself in that day. Plus the cool freeze gel feature will keep your drinks frosty without adding ice. Just put them in the freezer for 2-4 hours before use, and they'll be ready to go.
Get your own personal Patricks together for a round of drinks. After all, you never really know the true value of a moment until it becomes a memory. Bring a little undersea flair to your world with officially licensed drinkware from SpongeBob SquarePants.
CARE INSTRUCTIONS
Hand wash only
Not dishwasher safe
Not microwave safe
Read All About It on Our Blog
Trending Geek