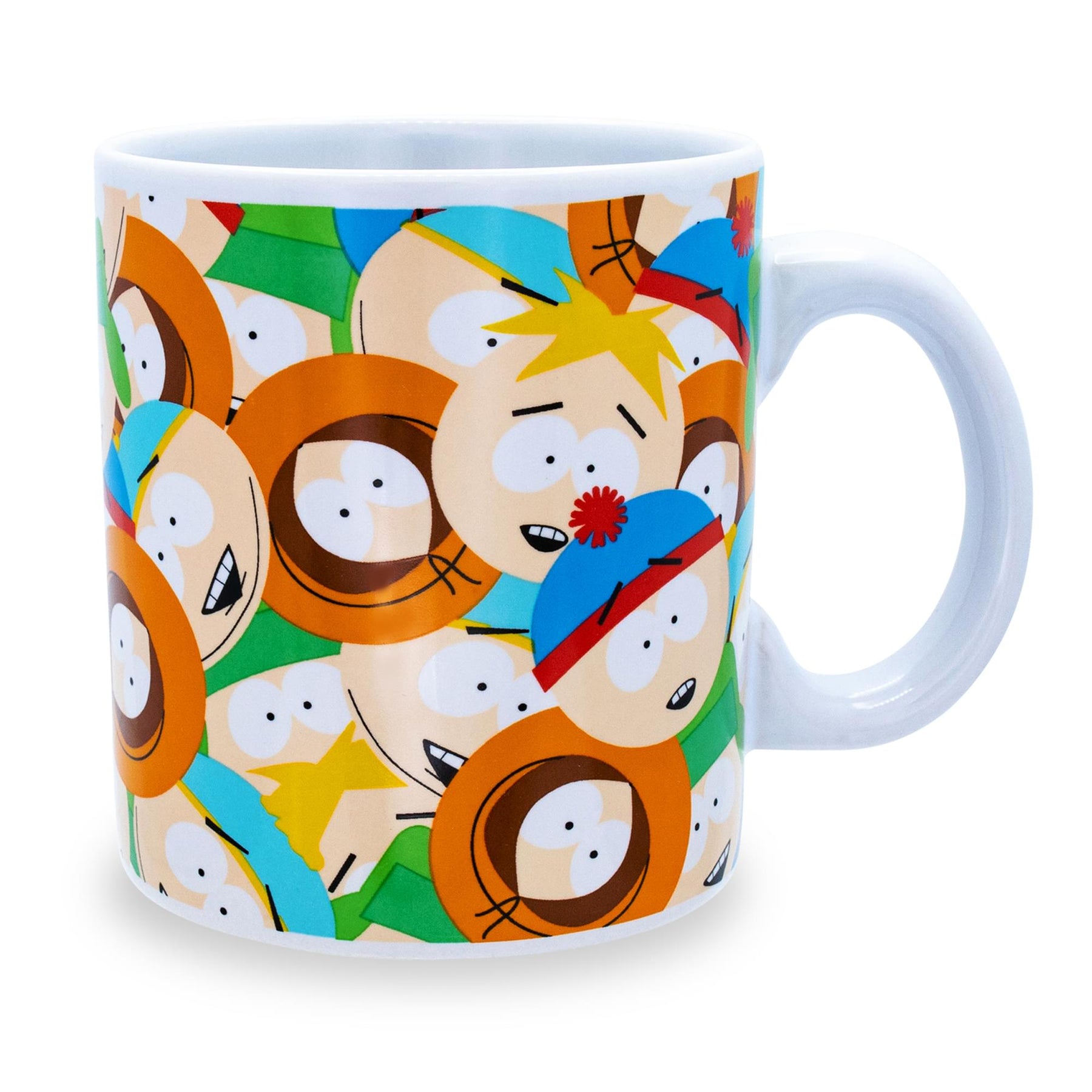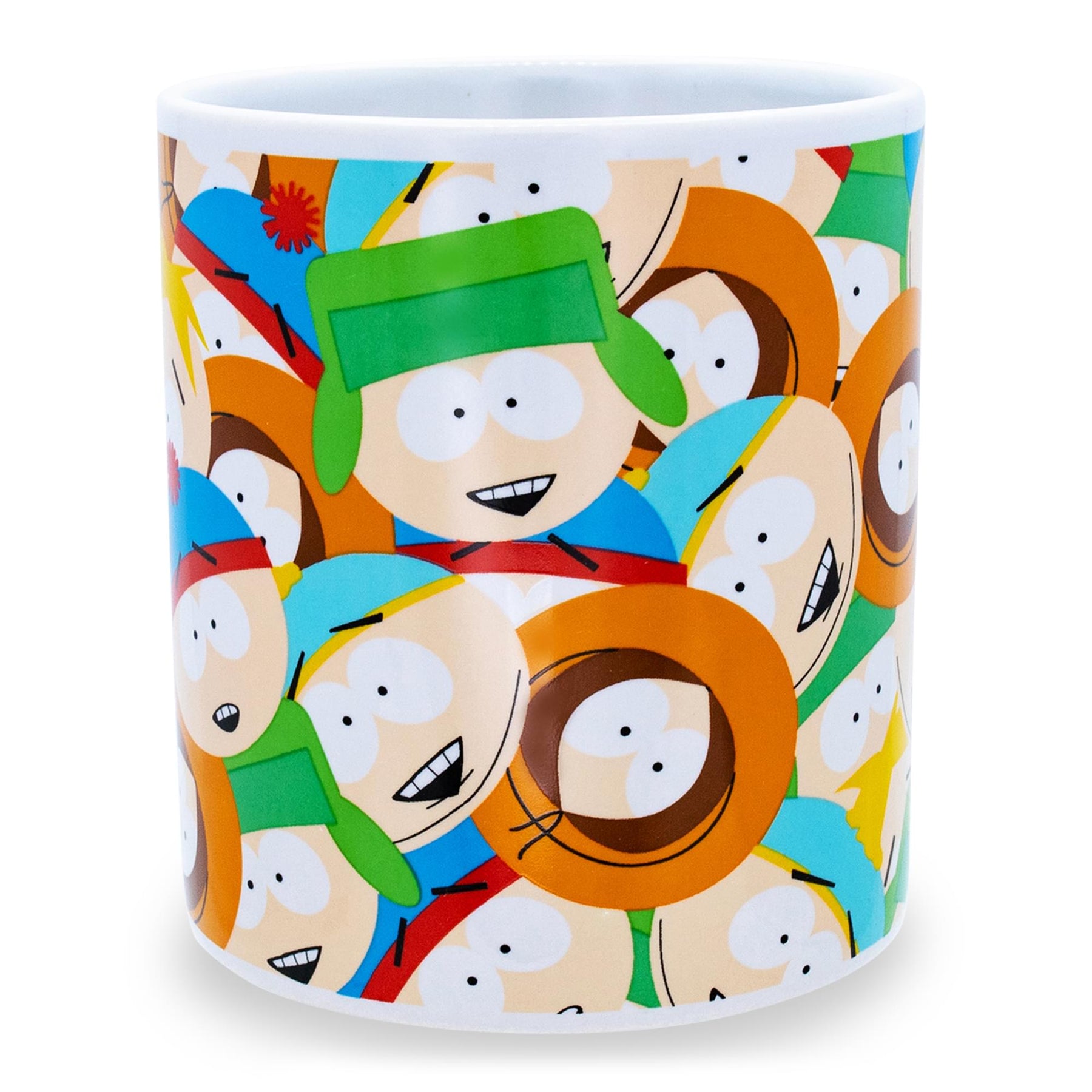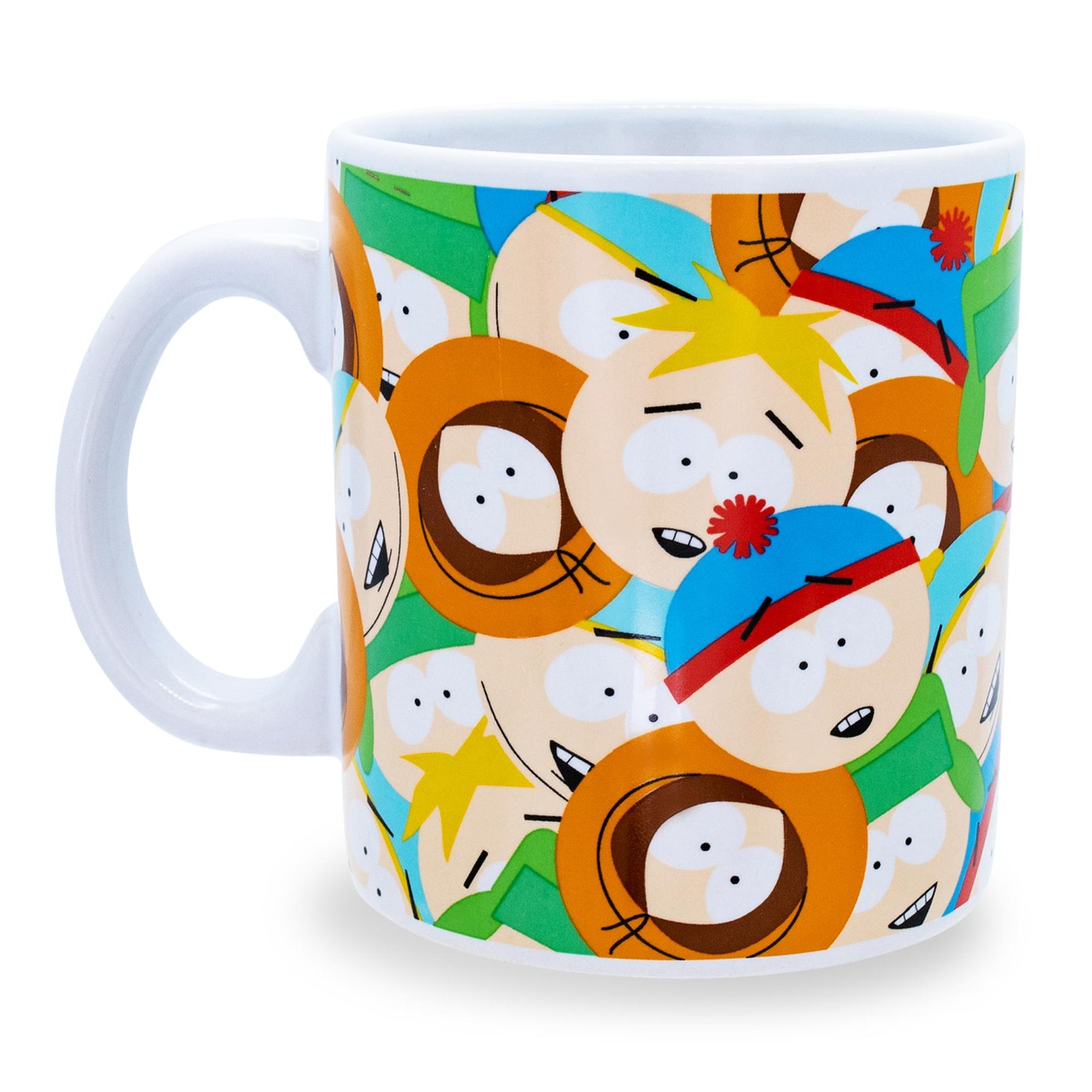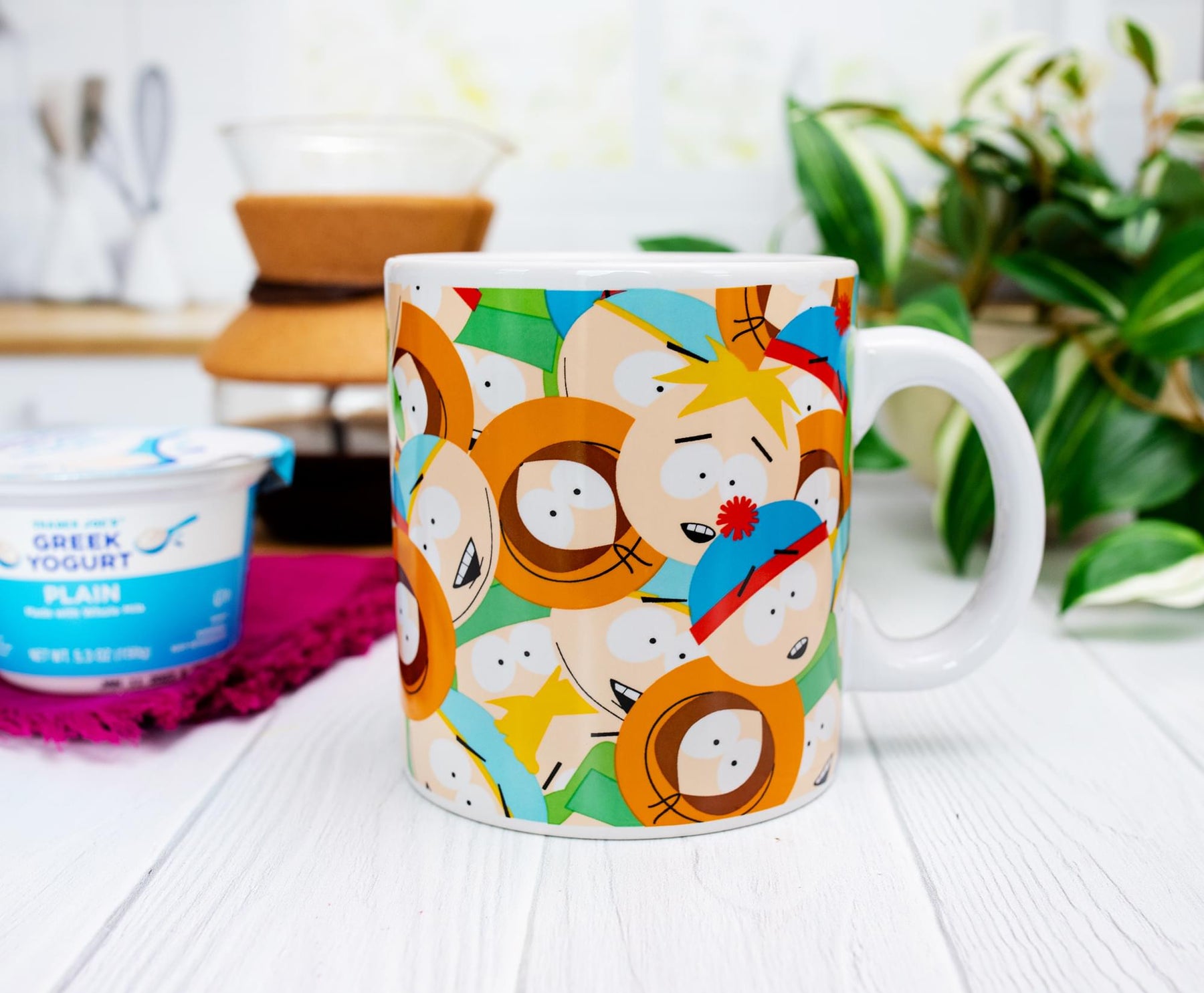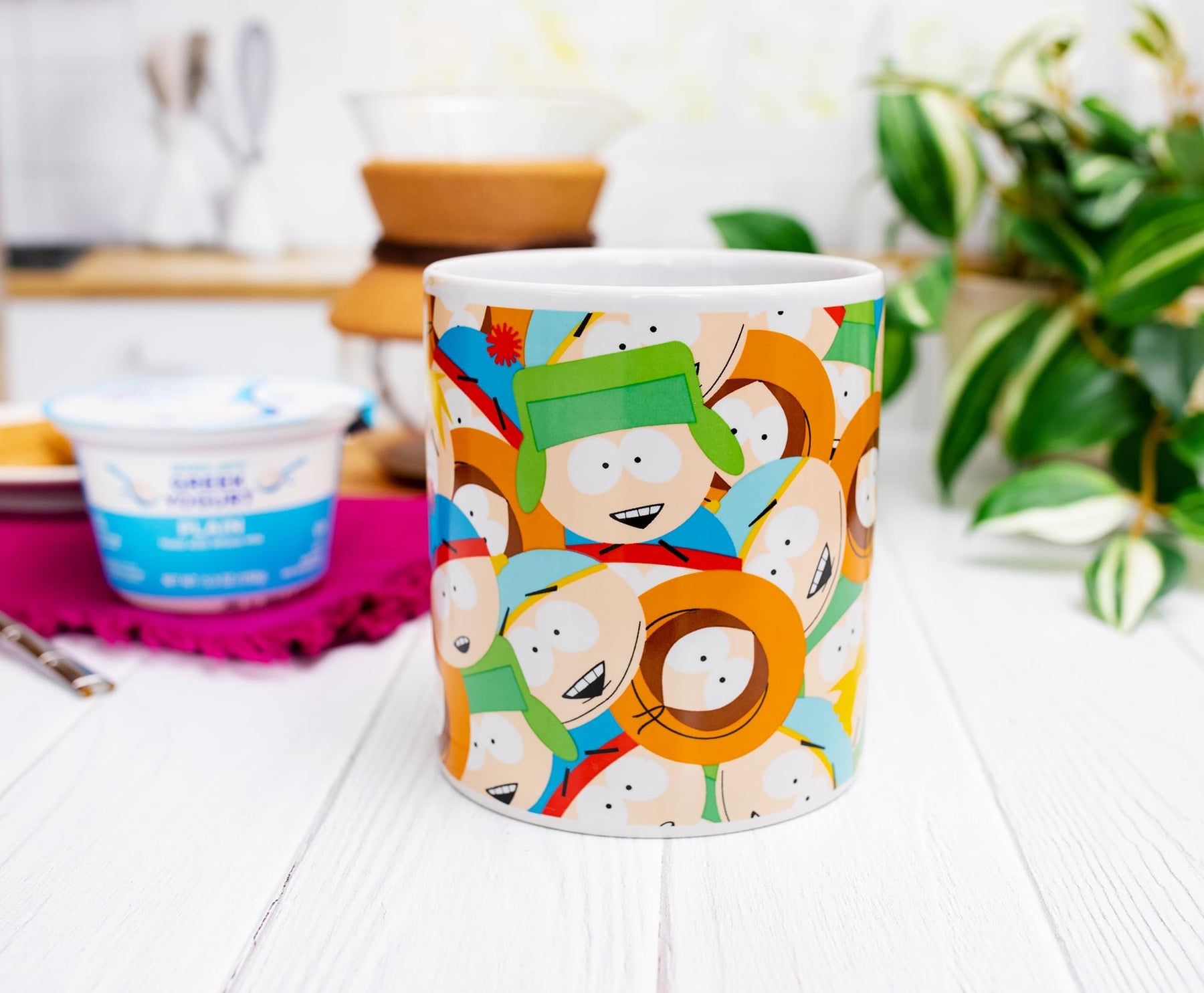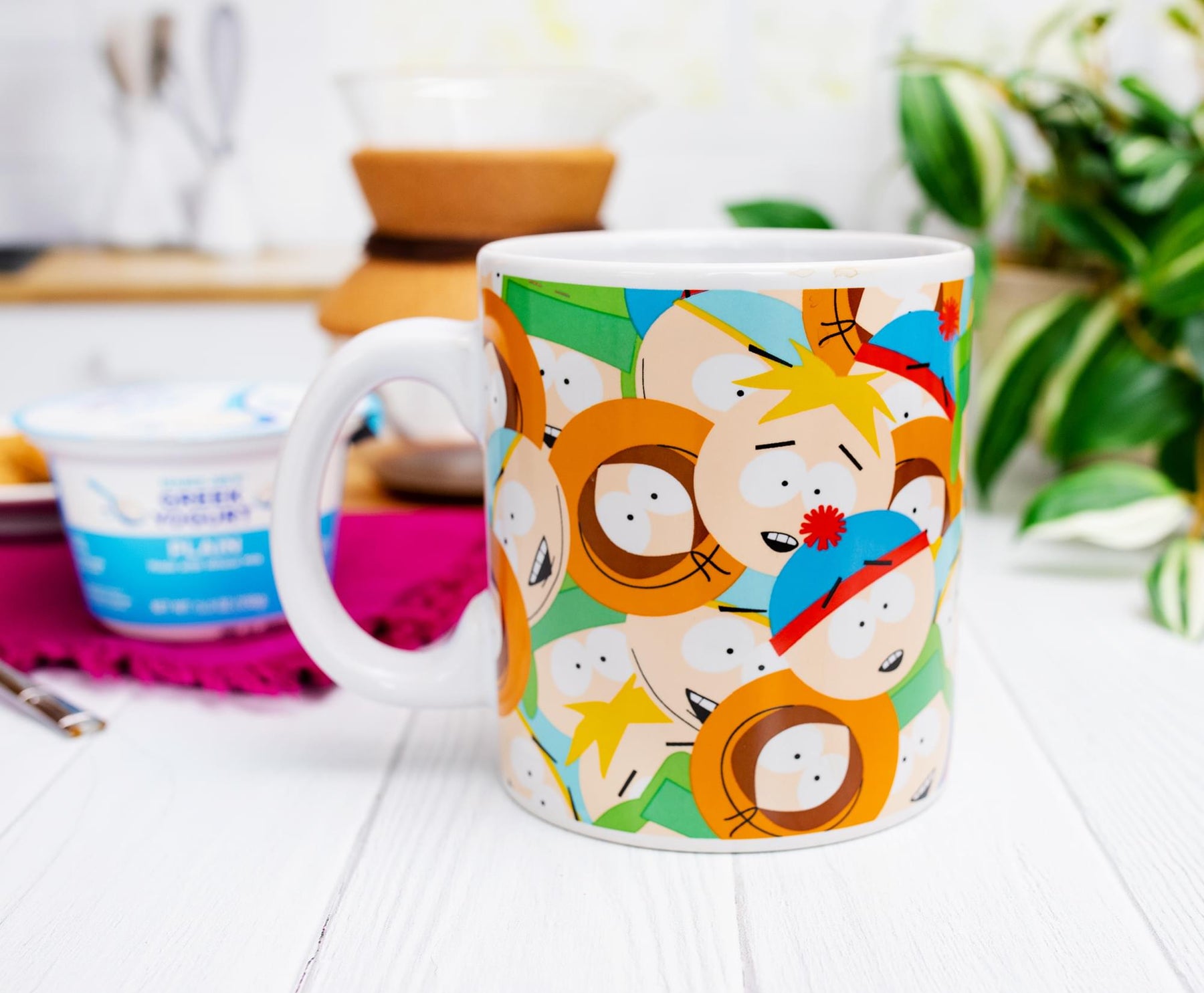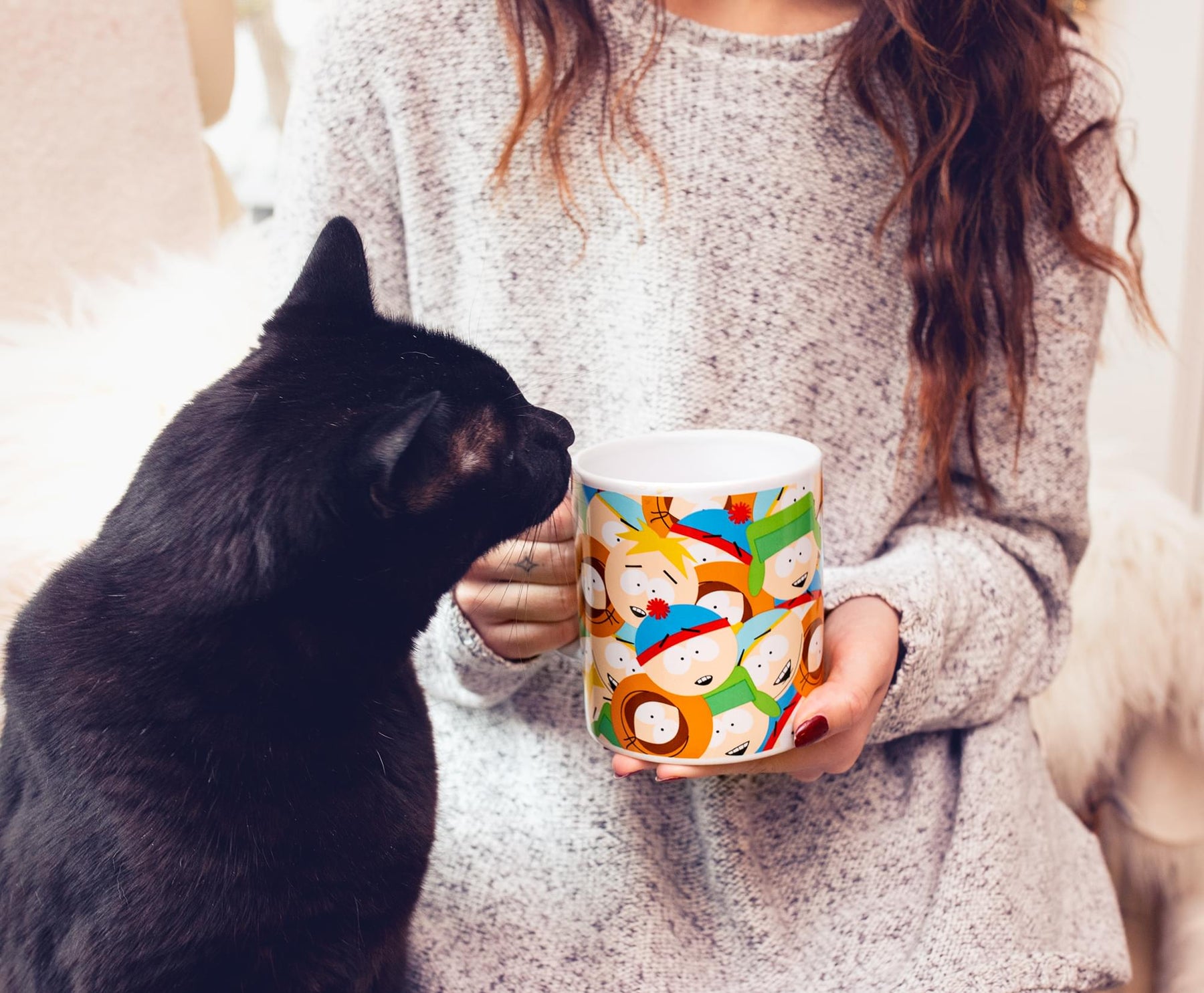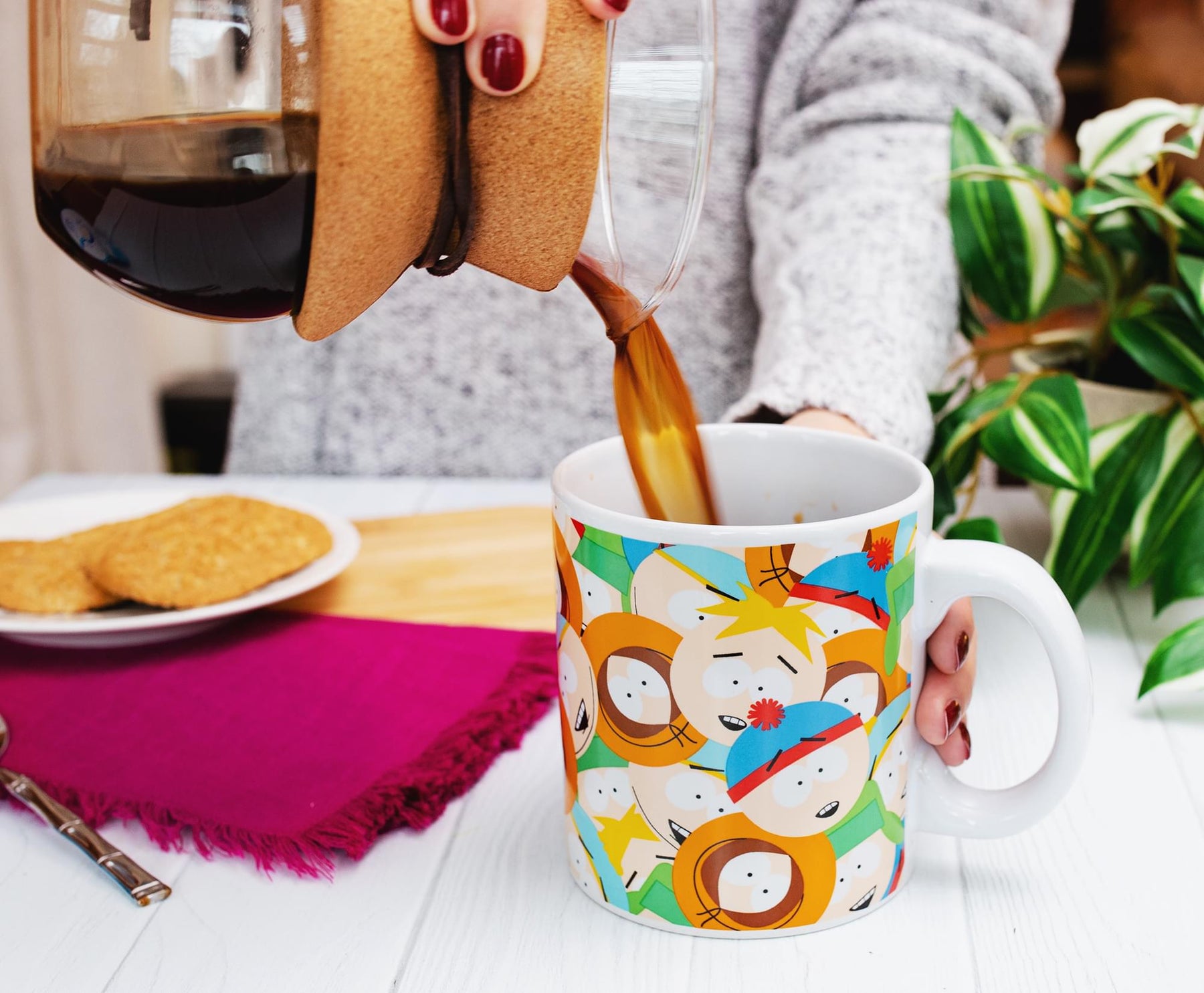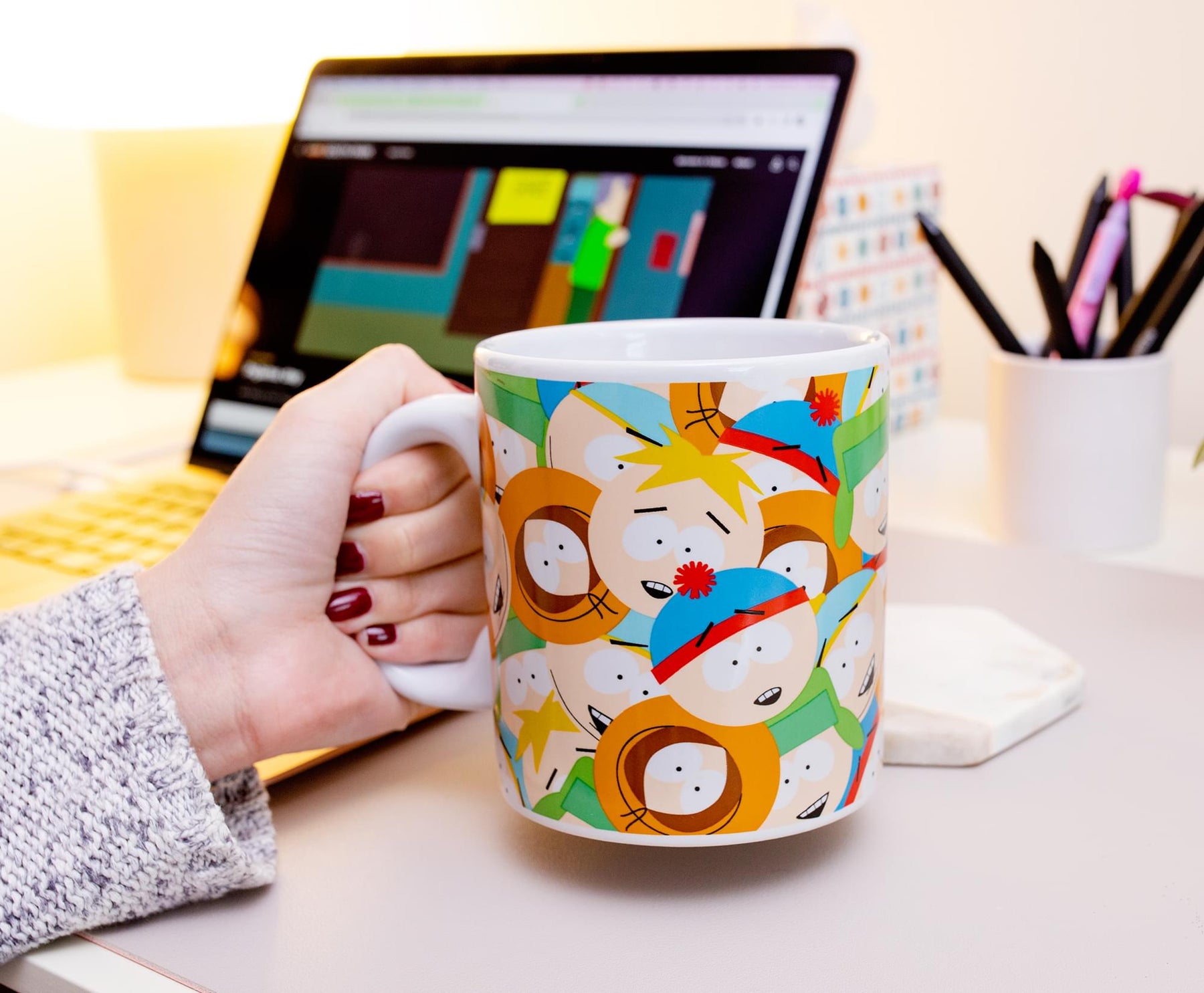 South Park Character Faces Ceramic Mug | Holds 20 Ounces
GOING DOWN TO SOUTH PARK: You will have yourself a time with this exclusive coffee mug inspired by the popular animated comedy South Park. Fill your cup and drink deep before you have to grab the bus into town.
FRIENDLY FACES EVERYWHERE: You'll find all four members of the quarrelsome quartet on this coffee mug. Stan, Kyle, Kenny, and Eric Cartman are all present and accounted for, ready to stir up some trouble or get a taste of the larger world.
STRAIGHT FROM CHEF'S KITCHEN: These boys may only be 4th graders, but you'll need to stay caffeinated if you're going to keep up with them. Luckily, this 20-ounce mug holds all the coffee you need to keep racing through those Colorado streets.
WON'T KILL KENNY: While we can't promise that it'll keep Butters from bothering you, we can tell you this ceramic mug is BPA-free. Easy to maintain, the mugs are suitable for both microwave and dishwasher.
OFFICIAL SOUTH PARK COLLECTIBLE: Howdy neighbor! You'll never be far apart from your super best friends with this officially licensed coffee mug from South Park. And if you have any problems with it, just blame Canada.
WHAT WOULD BRIAN BOITANO DO?
You'll never have to raid alone when you've got this exclusive mug covered with the faces of your South Park faves.
You know their names: Stan Marsh, Kyle Broflovski, Eric Cartman, and Kenny McCormick. We can't talk about most of their songs or sayings or episodes without getting blocked by censors. However, with this face-clad mug, you can look back and remember all your favorite NSFW moments from the raunchy animated series.
After all, you'll need something to help you wash down all those Cheesy Poofs.
WE HAVE TO CARE MORE ABOUT LATER SOMETIMES, YOU KNOW?
Ready for another outlandish adventure with your four favorite elementary school students? Prepare to run wild with the boys using this officially licensed drinkware from the mean streets of South Park.
CARE INSTRUCTIONS
Easy care
Microwave safe
Top-rack dishwasher safe