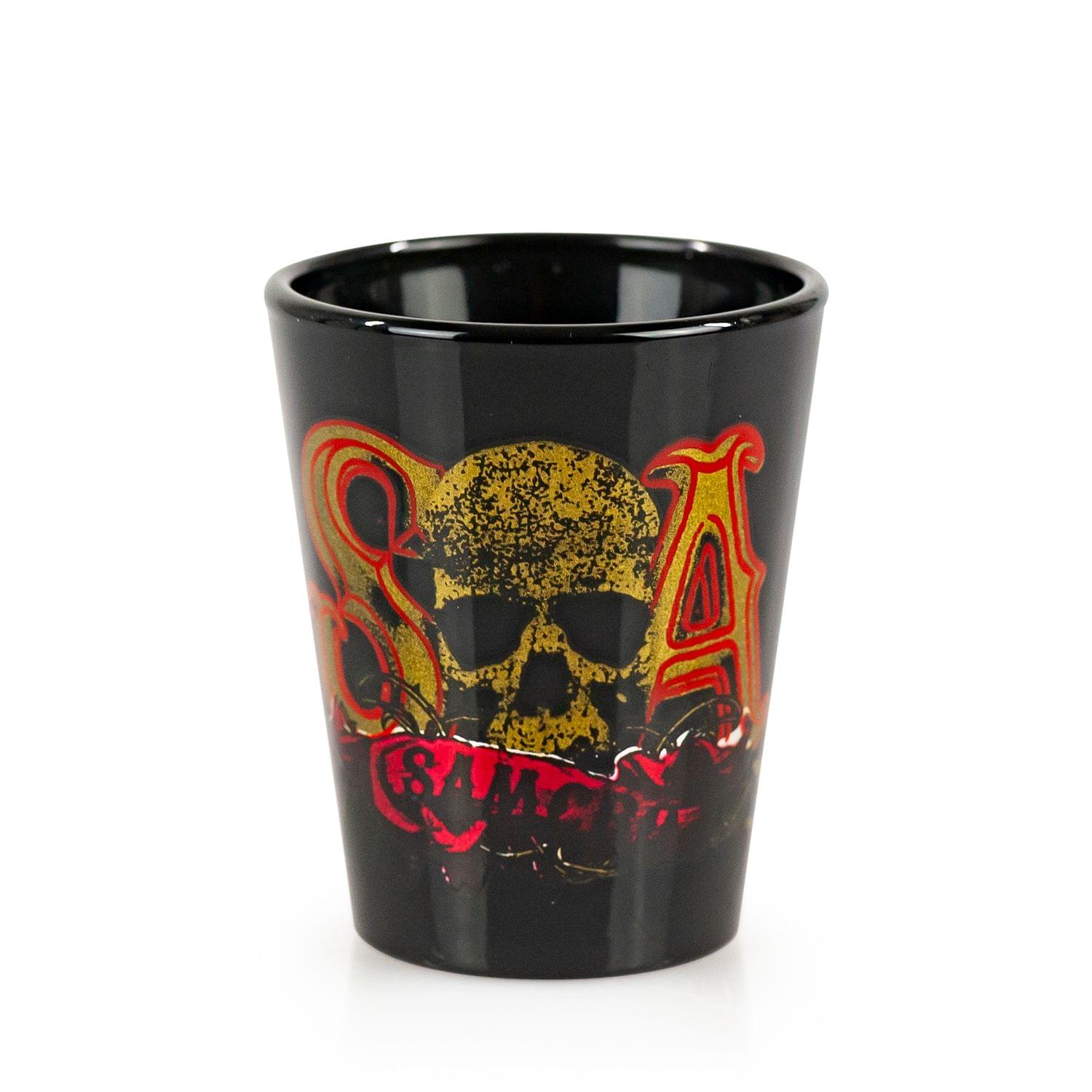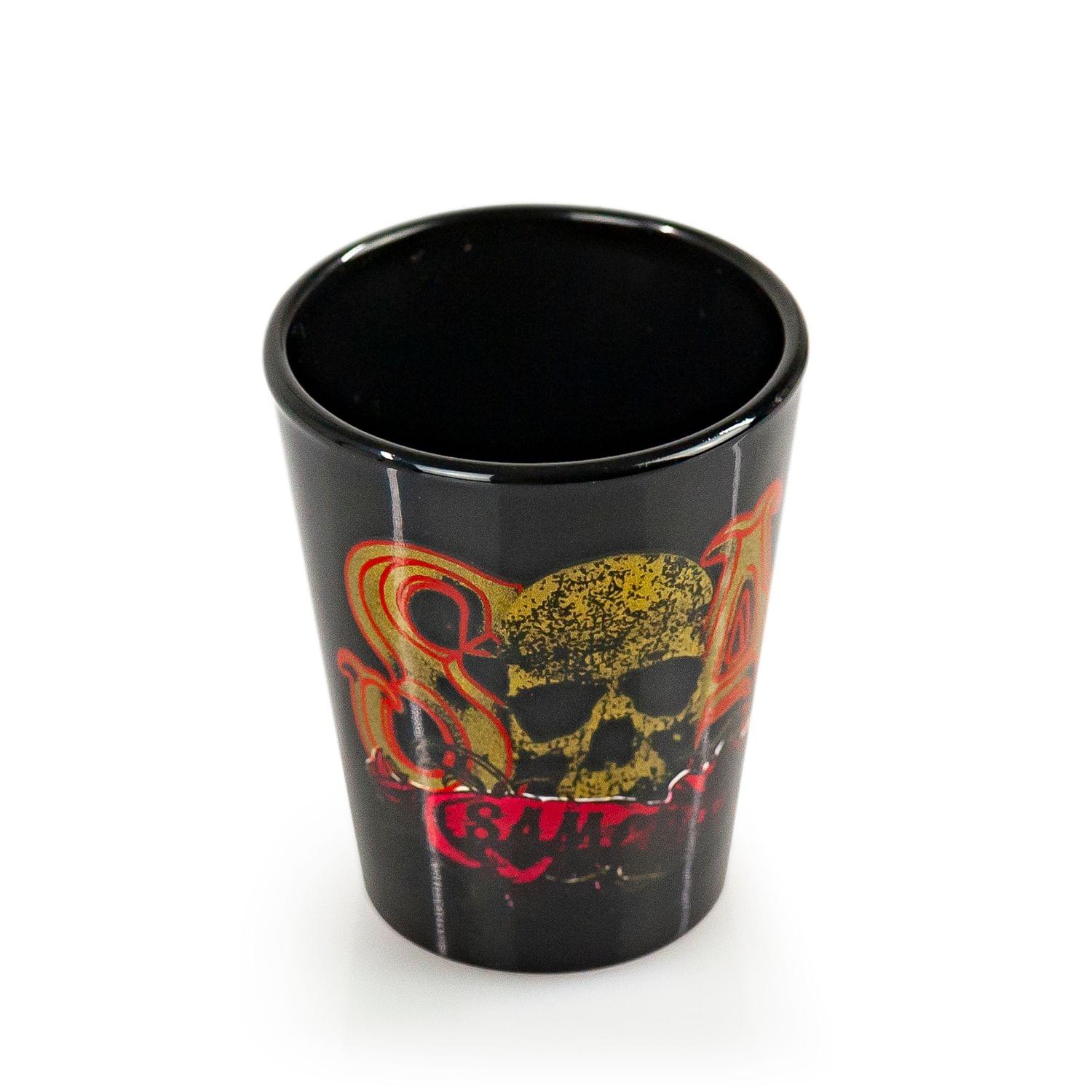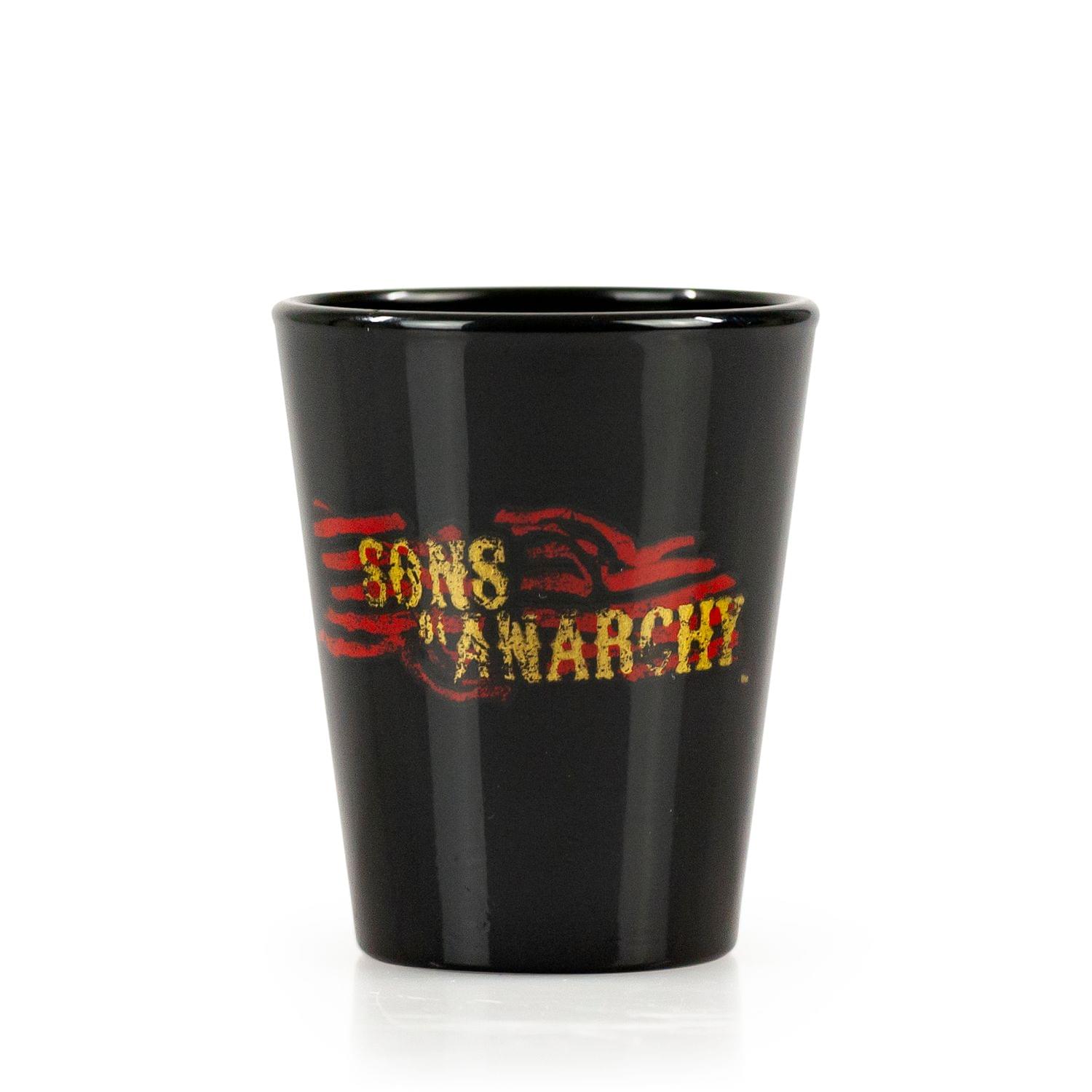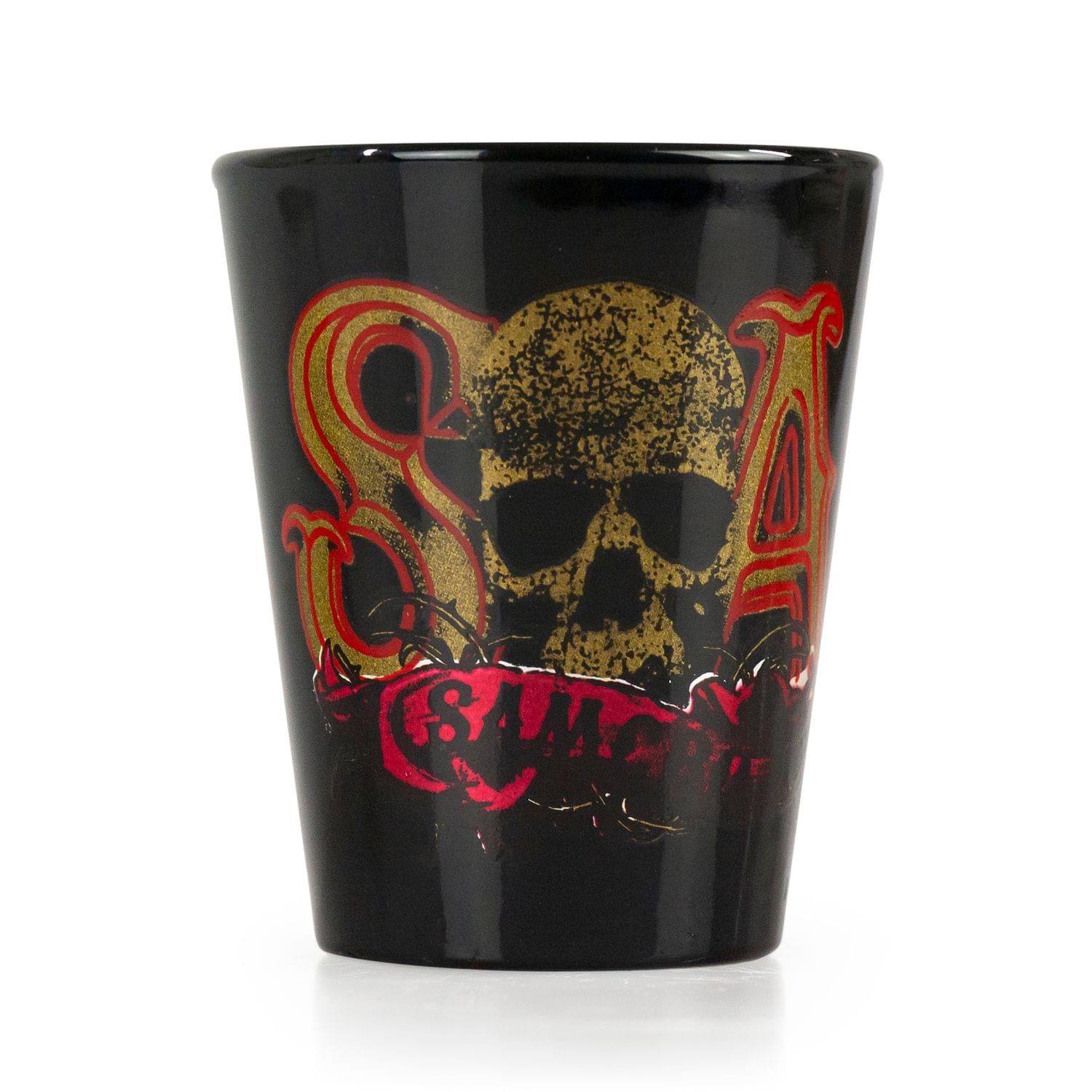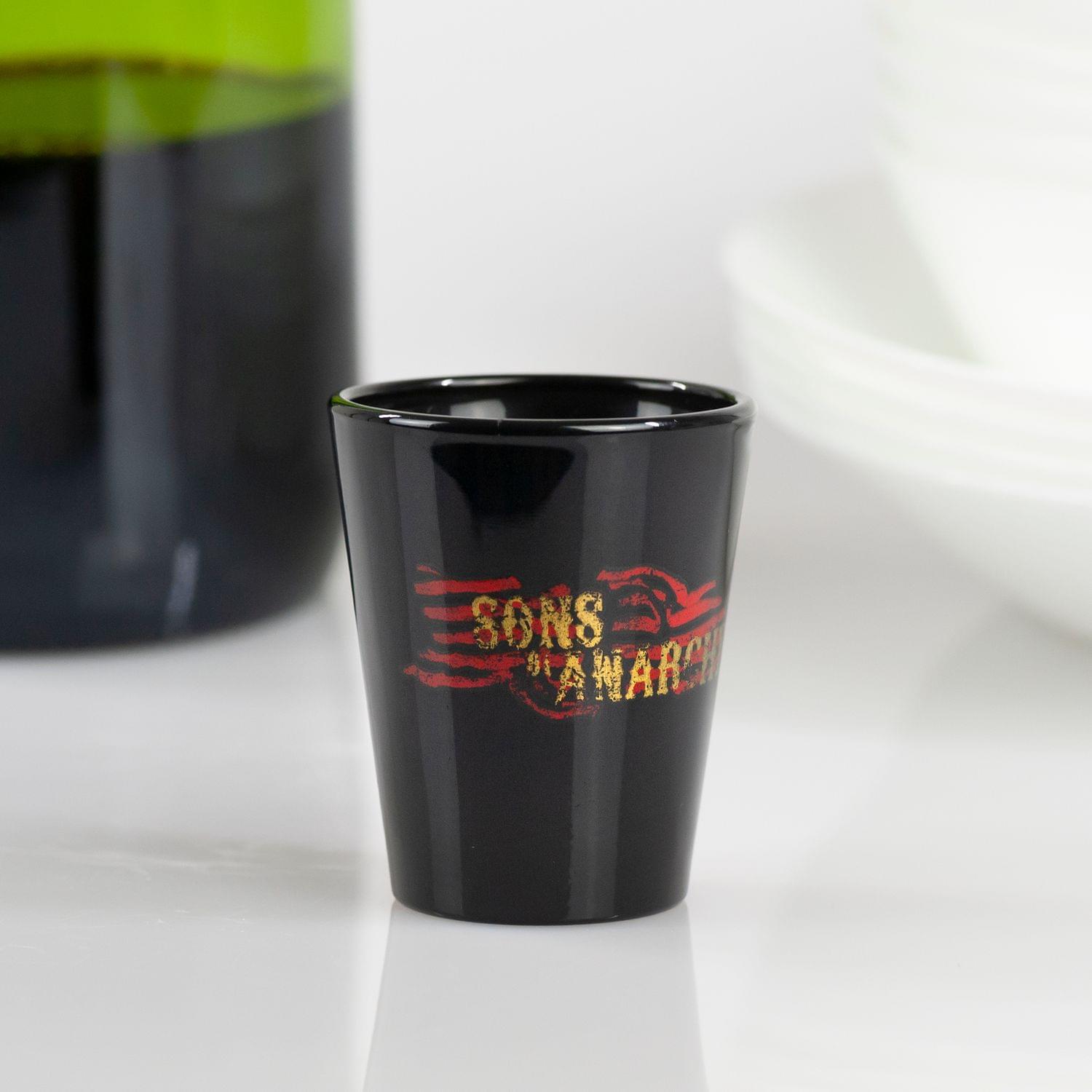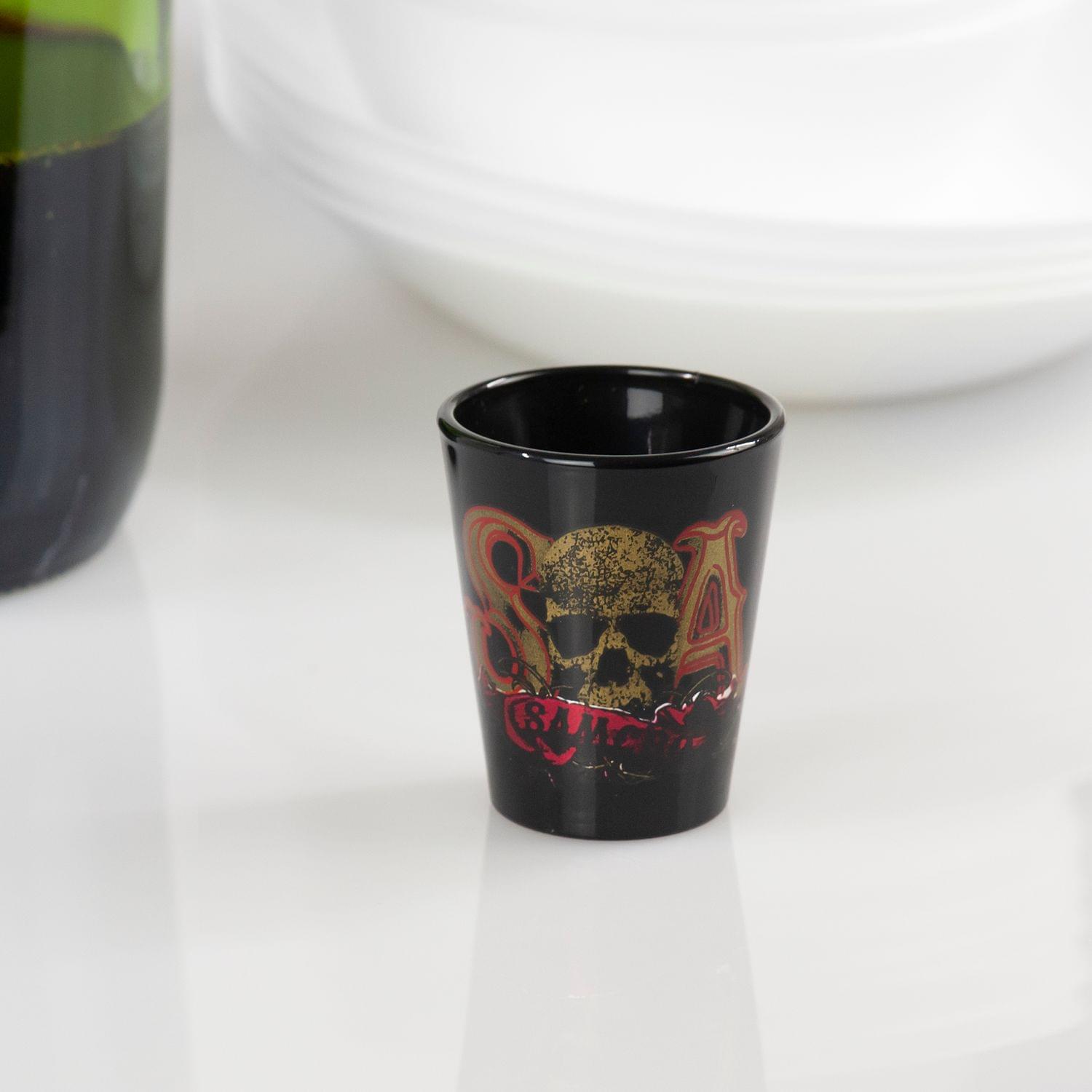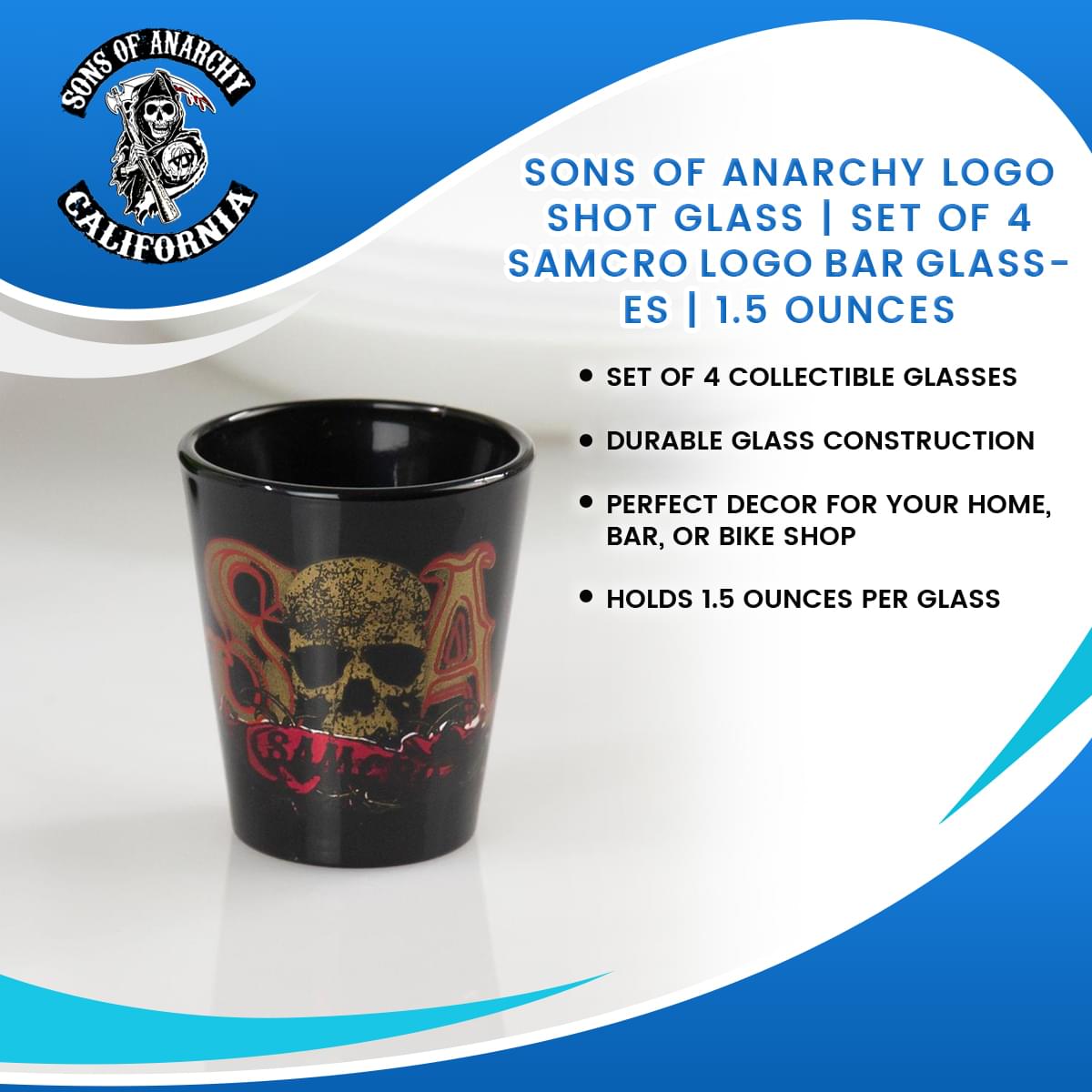 Sons Of Anarchy Logo Shot Glass | Set Of 4 SAMCRO Logo Bar Glasses | 1.5 Ounces
NO RULES NO MASTERS: In the city of Charming, California resides the infamous Sons of Anarchy Motorcycle Club, Redwood Original chapter, or SAMCRO for short. This crew of bikers and thugs are notorious for their "business" and their brotherhood.
RAISE A GLASS TO THE CREW: With memorable show favorites like Jax, Clay, Opie, Gemma, Piney, and more, there is plenty of reason to raise a glass in honor of these fan favorites!
A SET OF 4 SHOTS: Pour a round for the whole crew! This collectible set features 4 foil print logo glasses, perfect for any Sons of Anarchy party! With foil graphics, these glasses are not dishwasher or microwave safe.
A FAN FAVORITE COLLECTIBLE: These Sons of Anarchy logo collectibles are the perfect bit of decor for your home, bar, or garage! Display each shot glass proudly with your other Sons of Anarchy collectibles!
OFFICIALLY LICENSED: For fans and devotees of the TV series, Sons of Anarchy, collectibles like these shot glasses are priceless! Officially licensed, each glass is the top choice for any member of the reaper crew!
DON'T FEAR THE REAPER 
Featuring a menacing reaper logo used by the SAMCRO crew, this shot glass embodies the symbolism that the Sons of Anarchy portray. Fans of the show will enjoy throwing back their favorite choice drink while sporting this intimidating collectible shot glass from the hit TV series! Enjoy each round knowing that the reaper crew has your back!
A UNIQUE SAMCRO SPECIAL
Operating both illegal and legal businesses, the Sons of Anarchy Motor Cycle Club has many charters across the U.S.A. and other locations. The original charter, Redwood Original (SAMCRO), is a collaborative of an auto shop and arms dealing business as well as business in the adult entertainment industry.  Amongst all of these questionable business practices one thing is certain, this shot glass will make the perfect gift for any Sons of Anarchy fan! With a quality glass build and capable of handling round after round of your choice drink, this 1.5 oz. shot glass is officially licensed and ready to find a new home in your "club!"