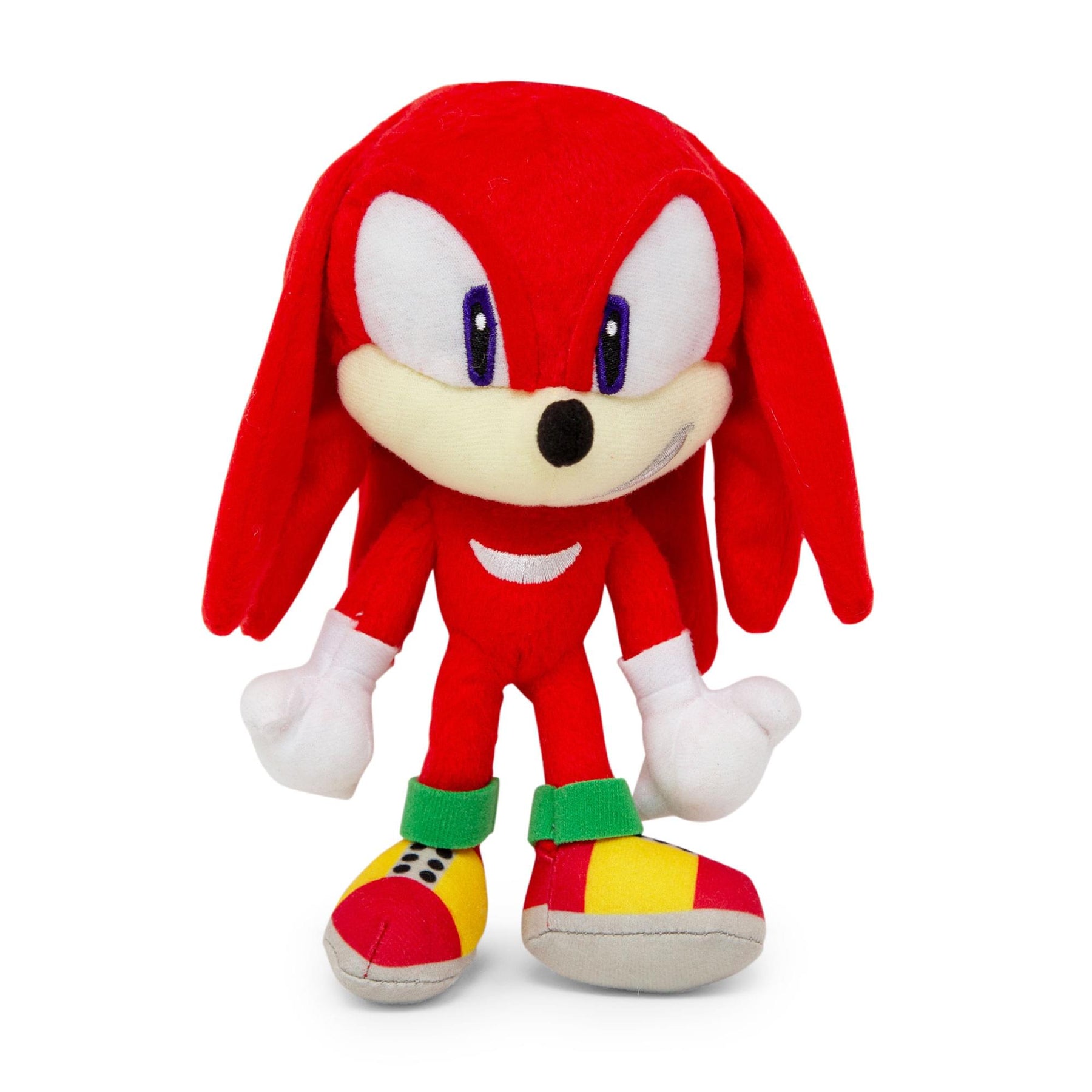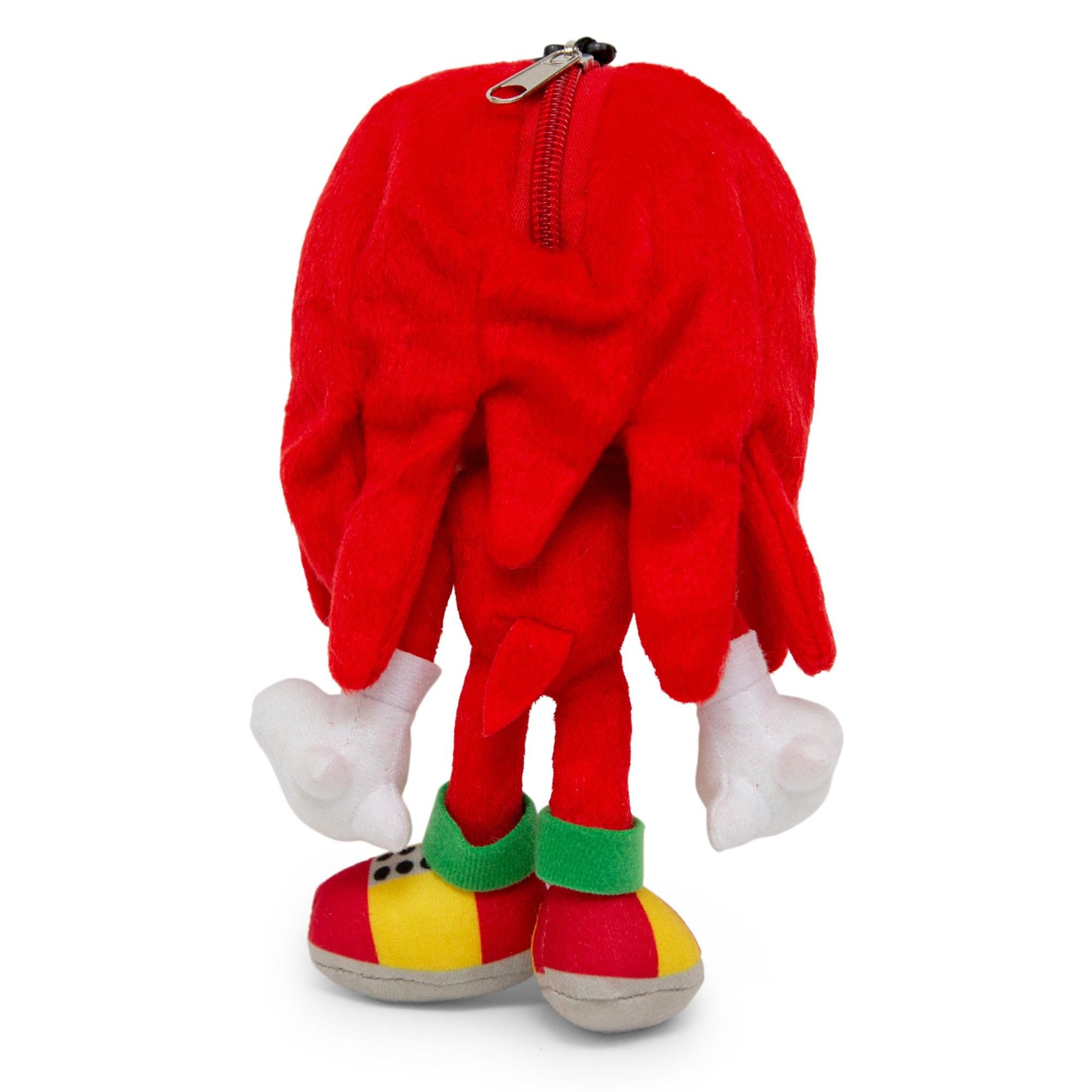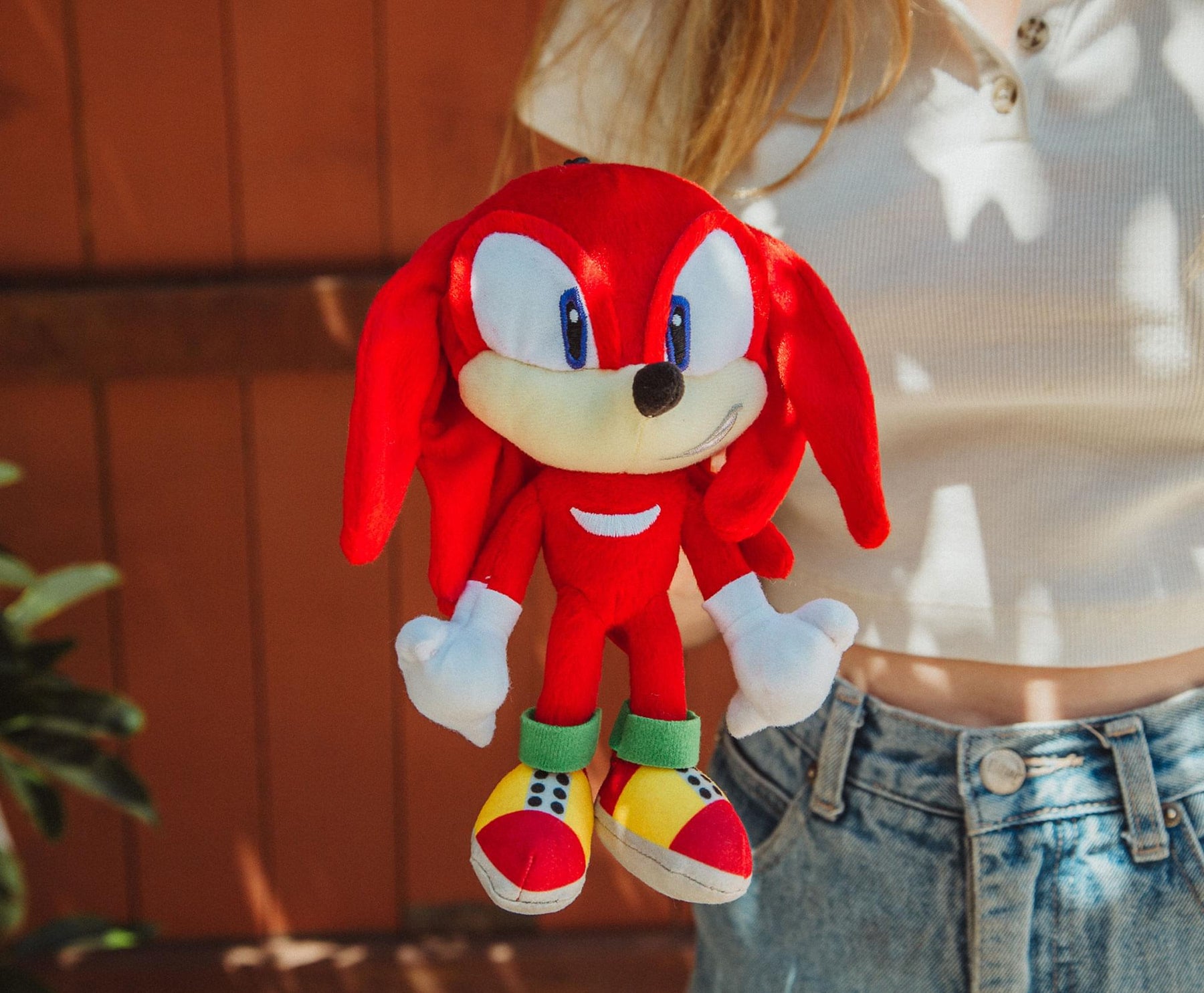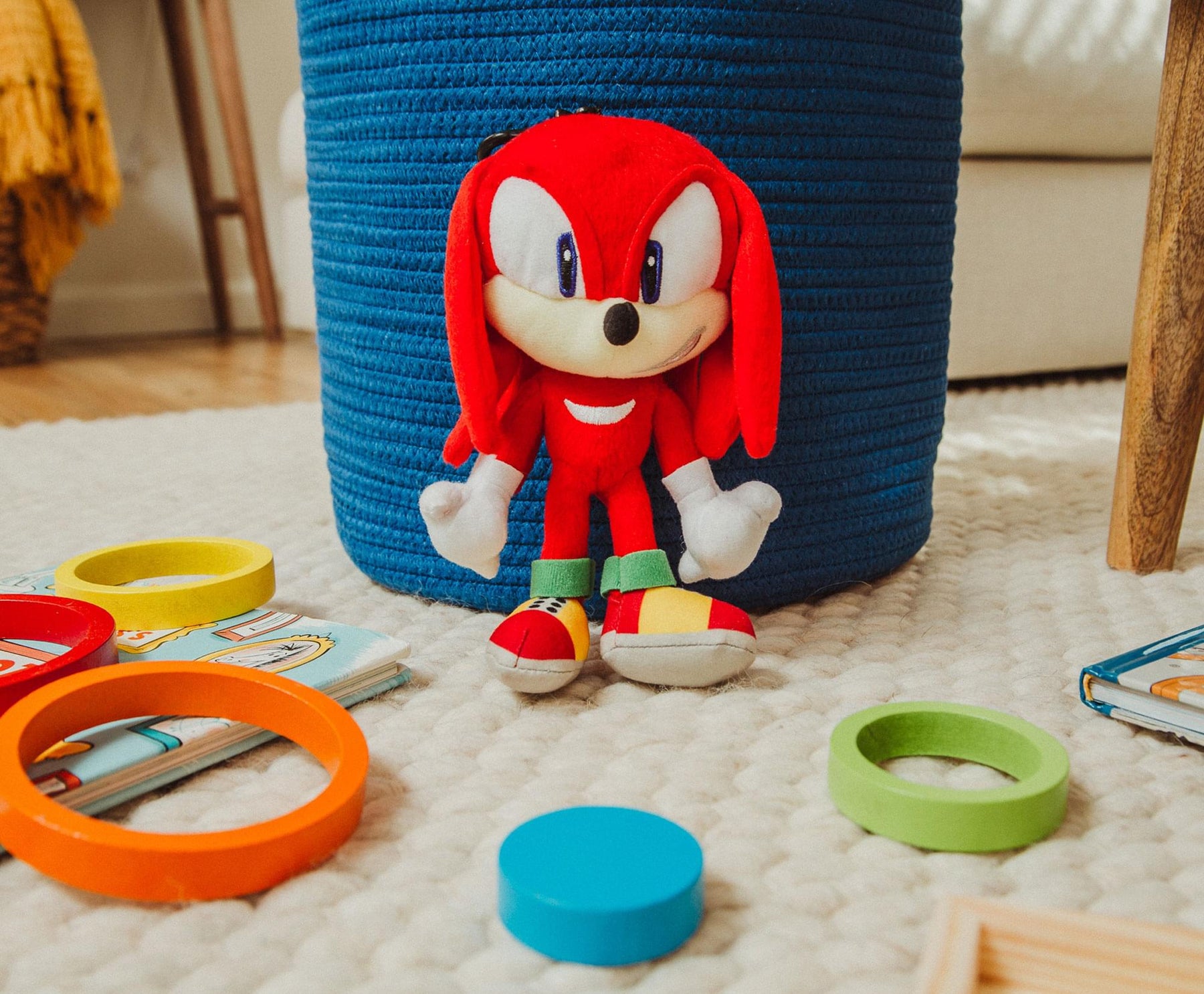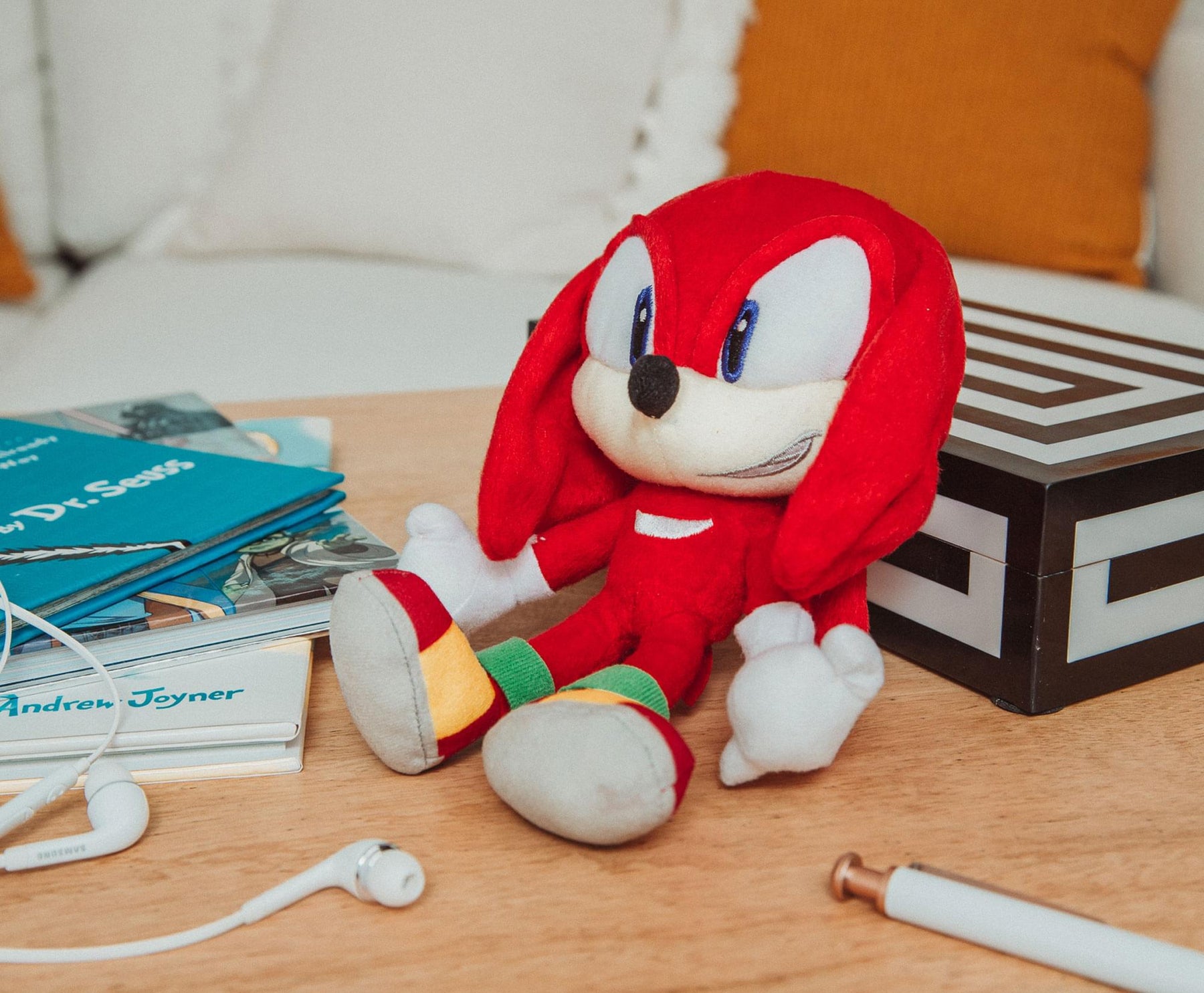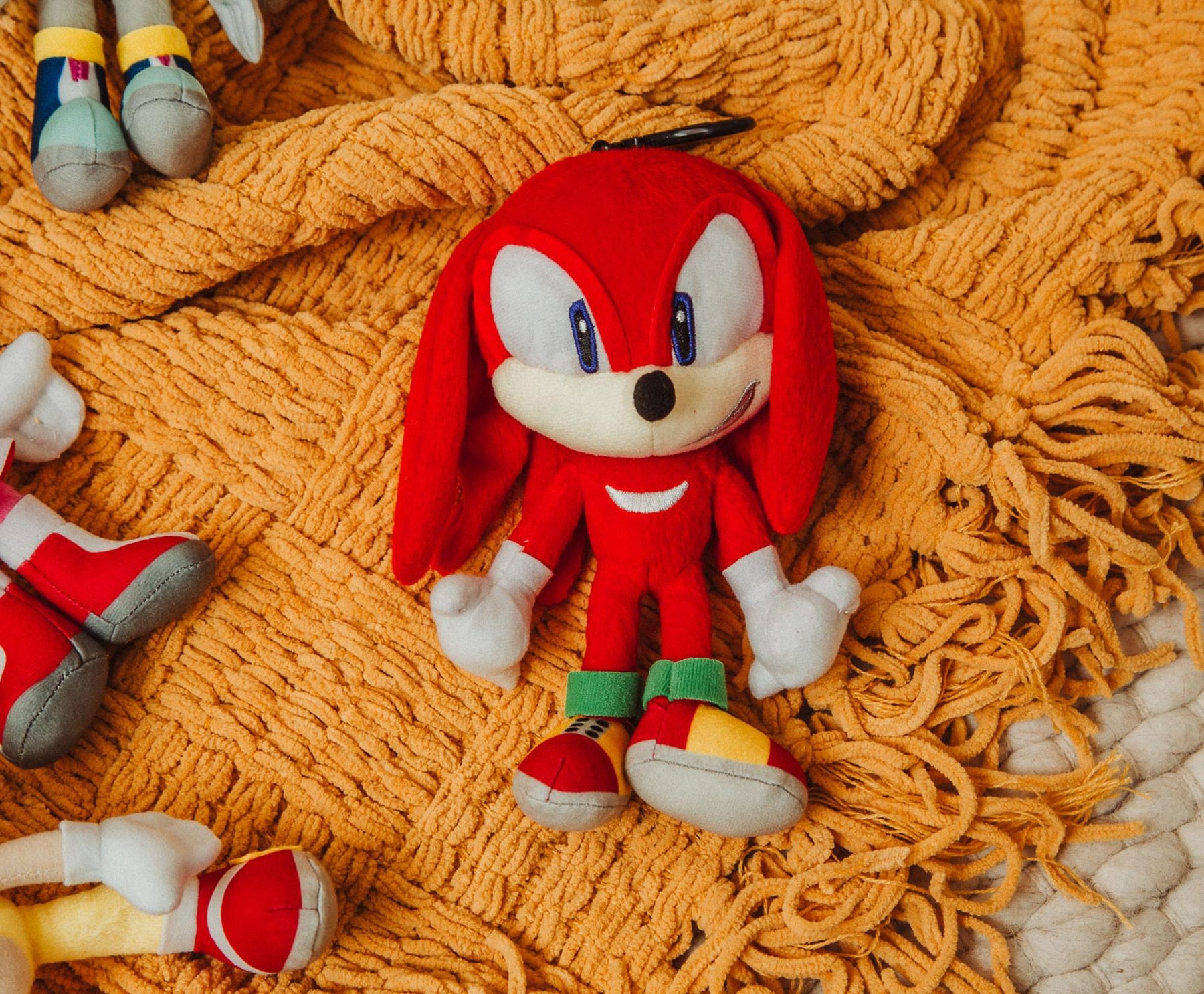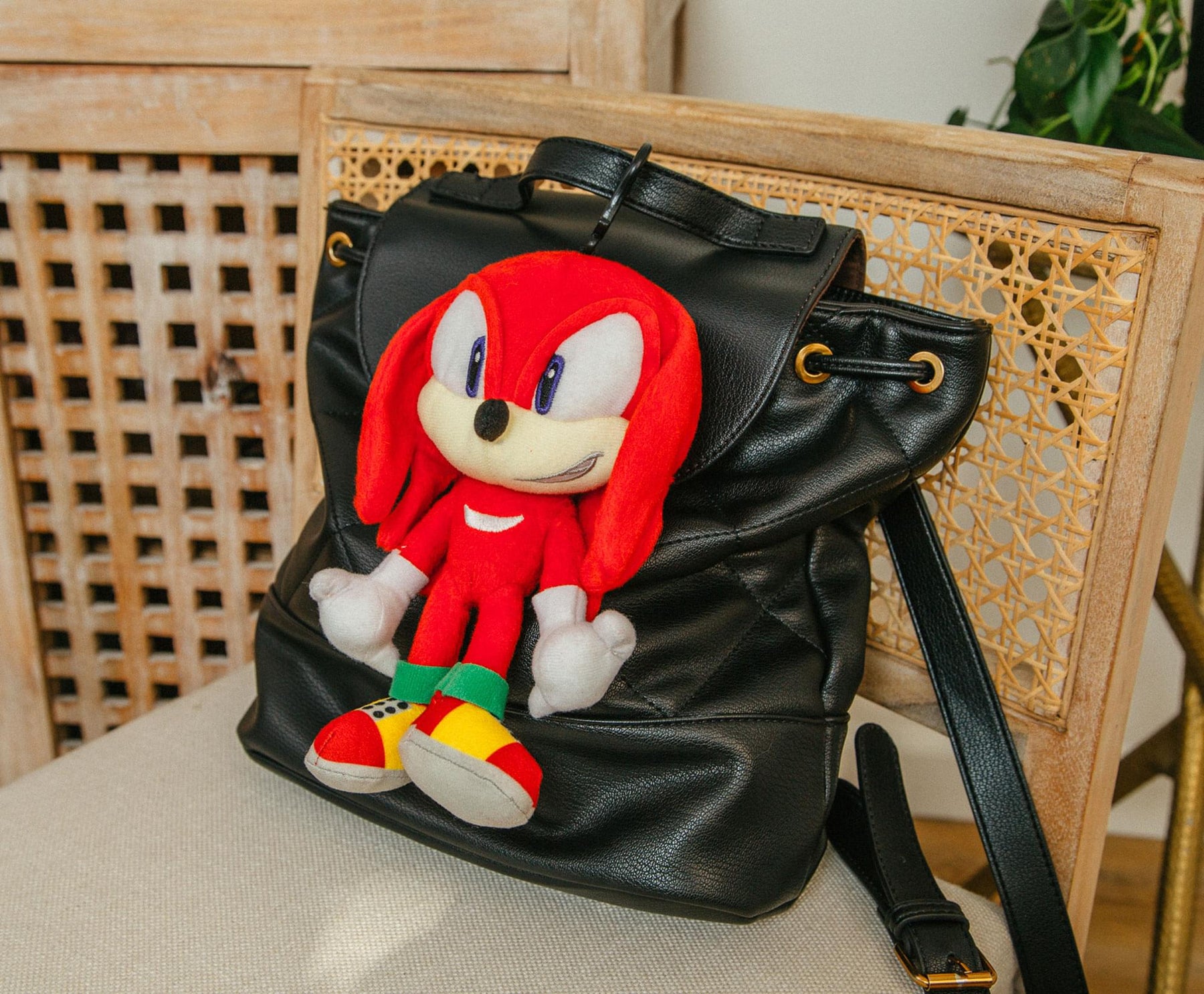 Sonic the Hedgehog 8-Inch Character Plush Toy | Knuckles the Echidna
THE SOFT SIDE OF GAMING: Bring the world of Angel Island to life with this Knuckles plushie from the Sonic the Hedgehog video games. You'll be punching through all sorts of adventures with this plush toy character assortment.
A COMFORTING COMPANION FROM ANGEL ISLAND: Take the protector of the Master Emerald wherever you go. The zippered compartment on Knuckles the Echidna's head gives you plenty of space to store loose change and other small items.
QUALITY SNUGGLES FOR ANY ECHIDNA: A soft polyester stuffed animal made for hugging to your heart's content. From the game to your home comes this adorable Knuckles plush pal with authentically embroidered character details.
BRING HOME THE MUSCLE: Knuckles is ready to tag along on adventures in the form of this 8-inch coin purse plushie. Keep him close while playing all your favorite video games. For the best care, spot cleaning is recommended.
OFFICIAL SONIC COLLECTIBLE: Raise up your fists for this officially licensed Knuckles plush toy assortment inspired by Sonic the Hedgehog. This cute stuffed animal collectible will level-up any gamer's supersonic inventory.
SONIC'S THE NAME. SPEED'S MY GAME.
Knock fists with Knuckles the Echidna from Sonic the Hedgehog. The born fighter is showing his soft side as this plush toy character assortment. He's taking a break from guarding the Master Emerald to be by your side. Knuckles is armed with his characteristic "spiked" fists and dreadlocks, embodying a sense of strength that makes him a solid companion for all your adventures.
A SUPERSONIC PLUSH TOY COLLECTIBLE
Don't be fooled by his imposing appearance, this red echidna is actually a big softie. While Knuckles may have a short temper, he is always there to lend a helping hand — or a knuckle fist.
Use the secure zippered compartment on the backside to hold small belongings and valuables, including keys, coins, credit cards, and other everyday essentials. (Plus any Gold Rings you may be holding onto.) You'll be an unstoppable power with this officially licensed plush toy collectible from Sonic the Hedgehog.
Read All About It on Our Blog
Trending Geek