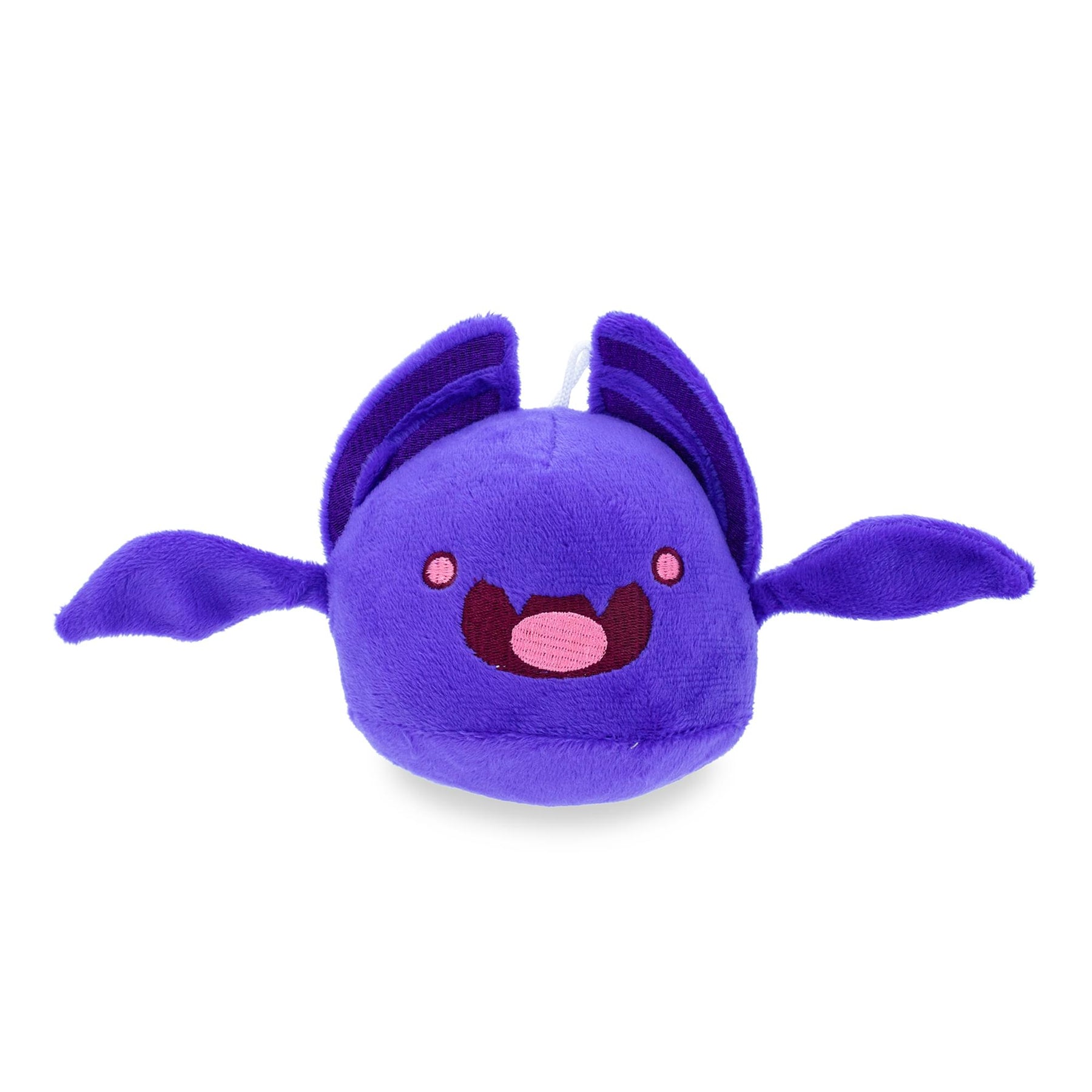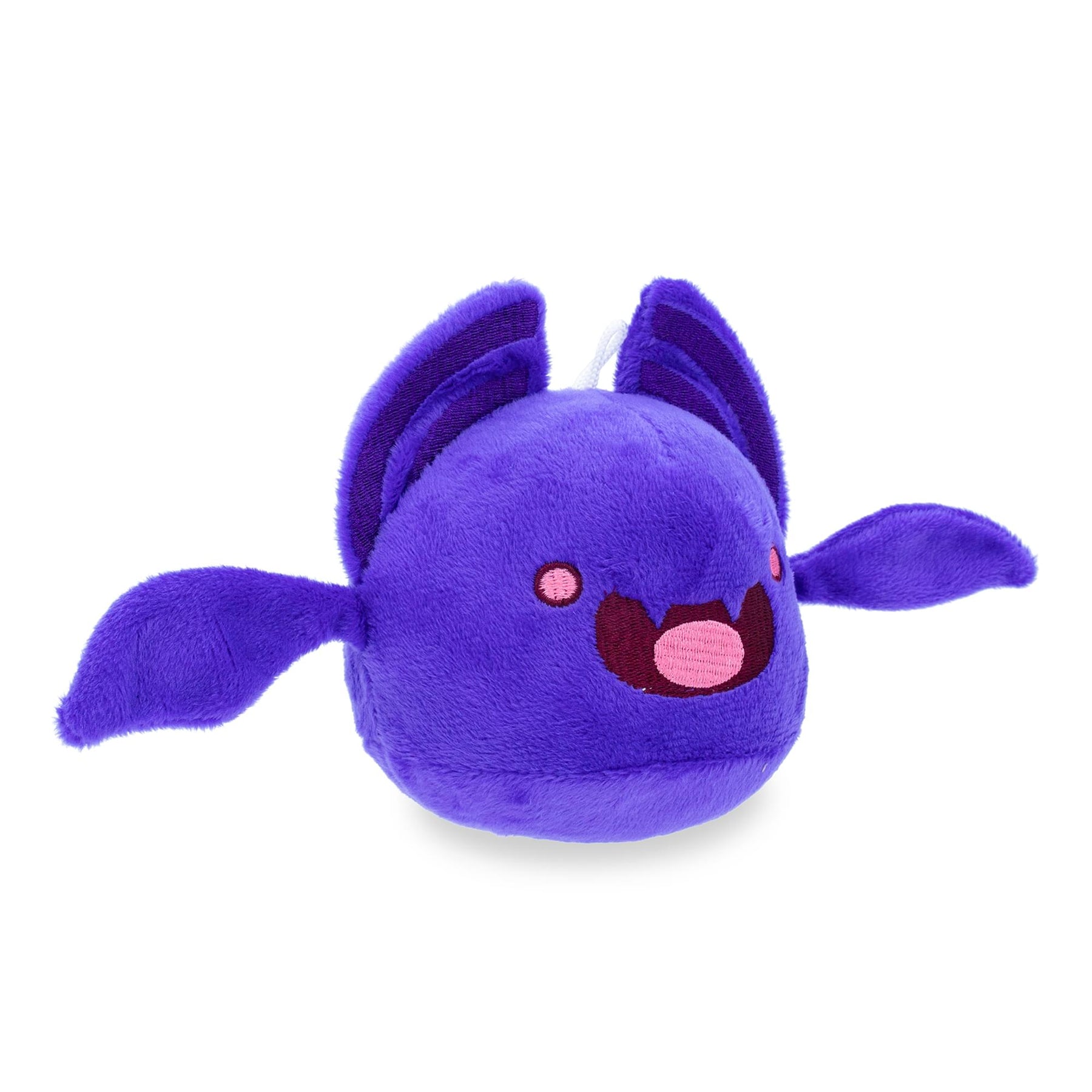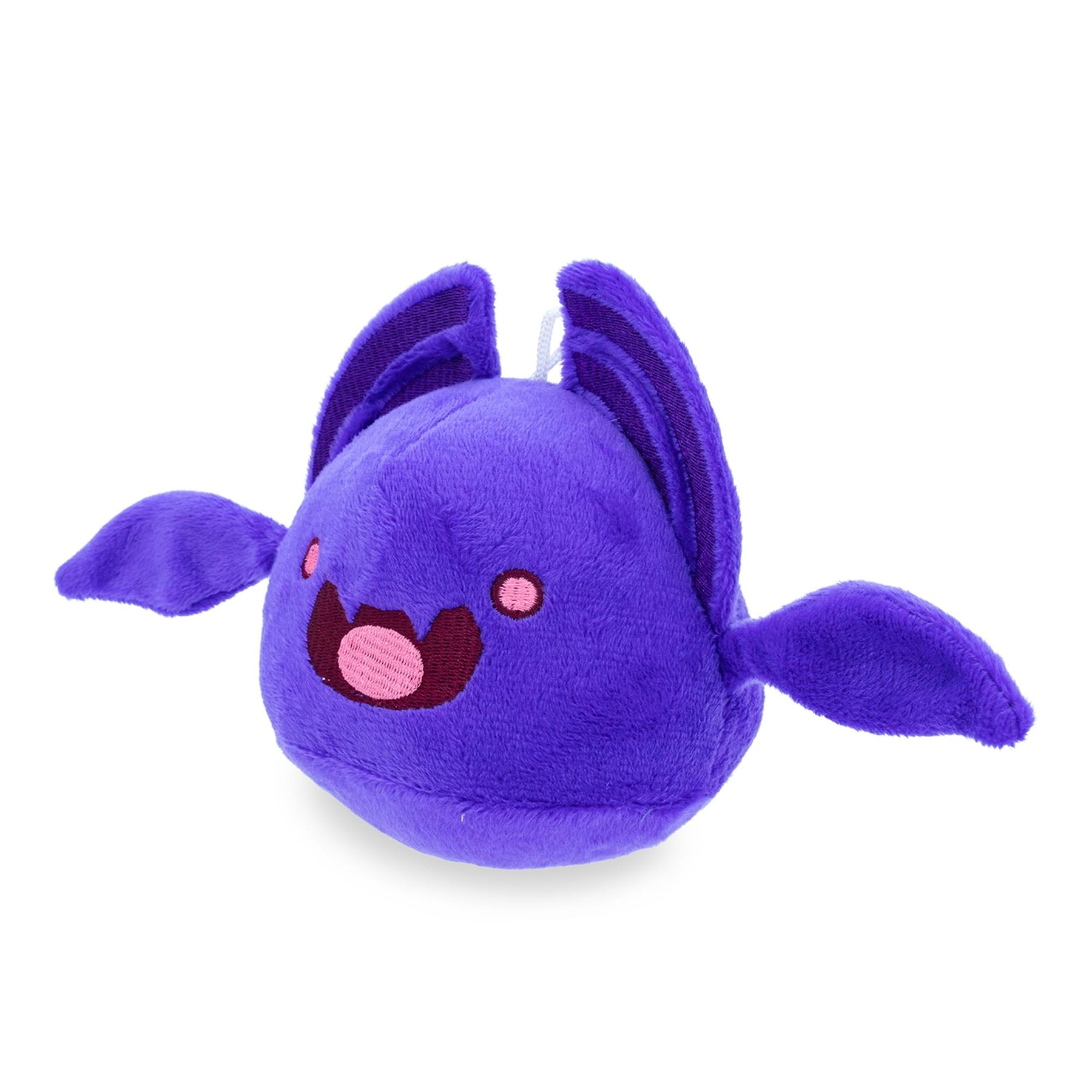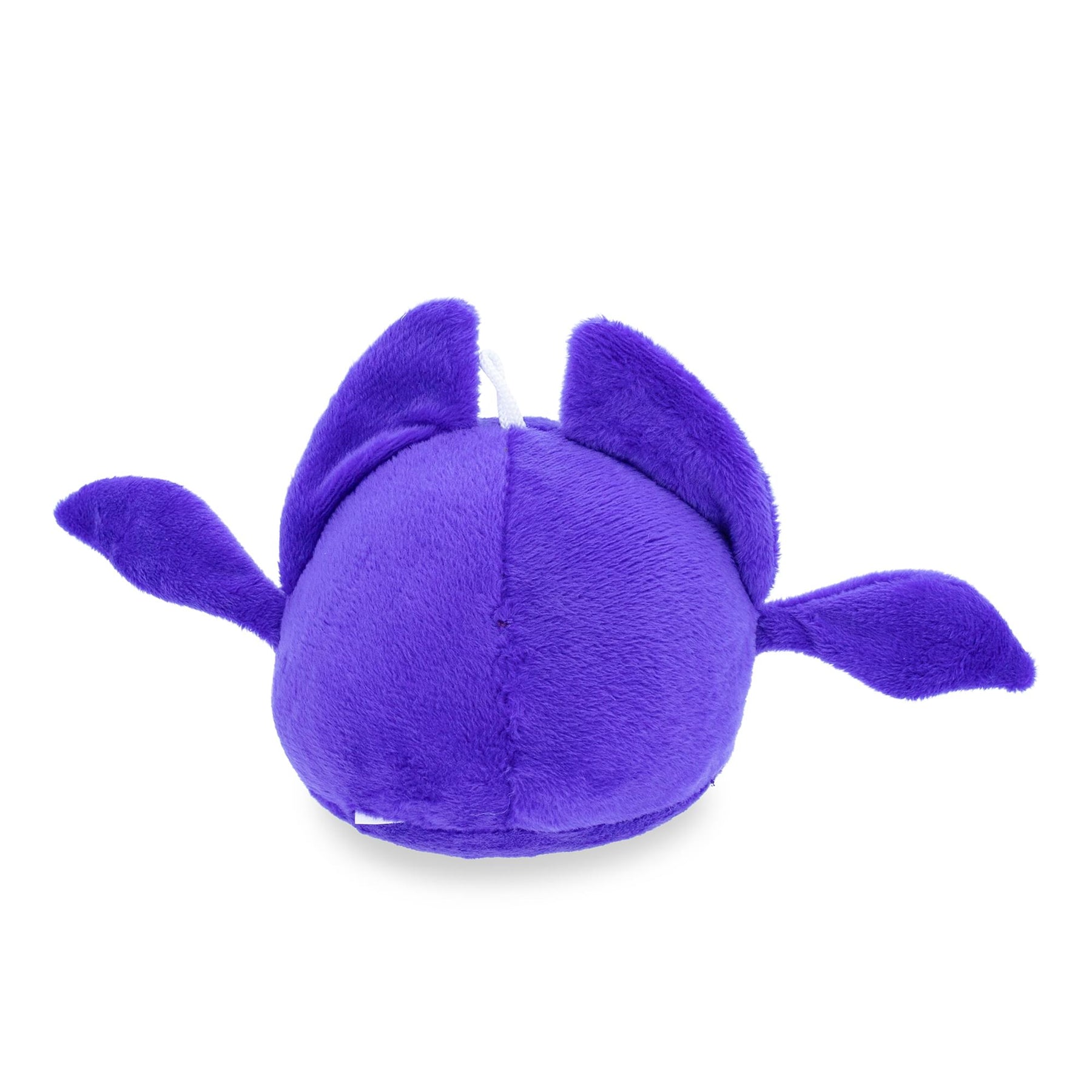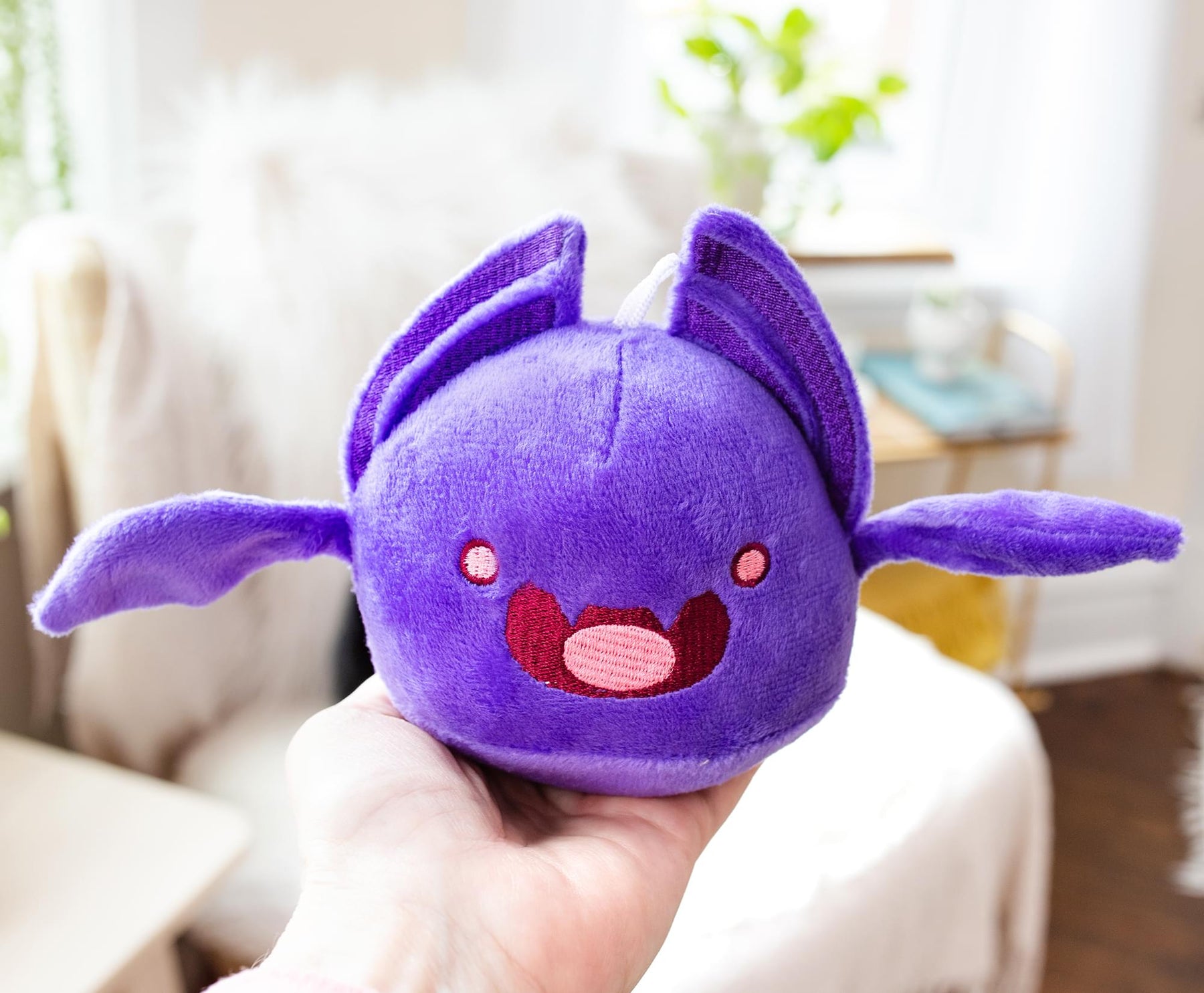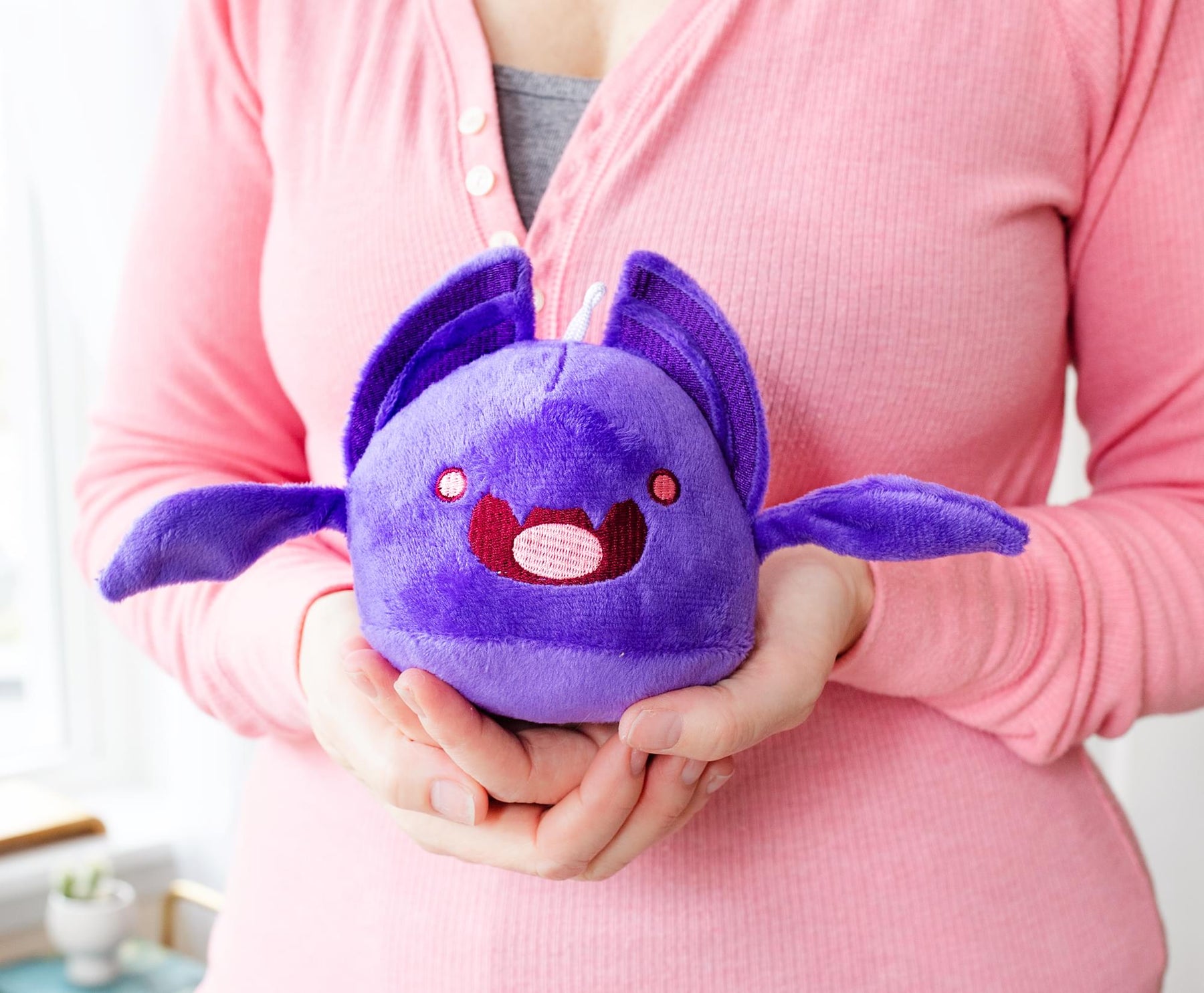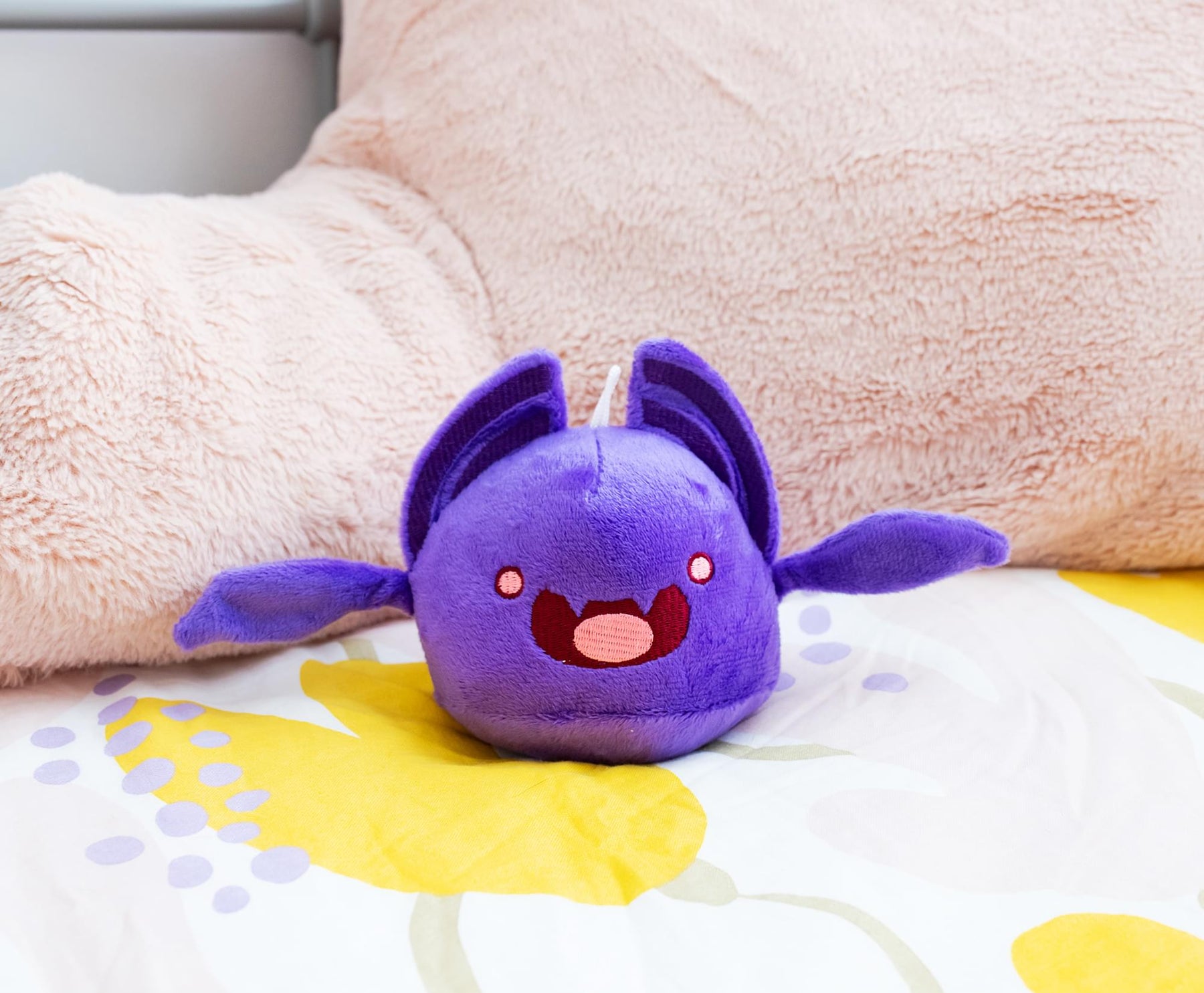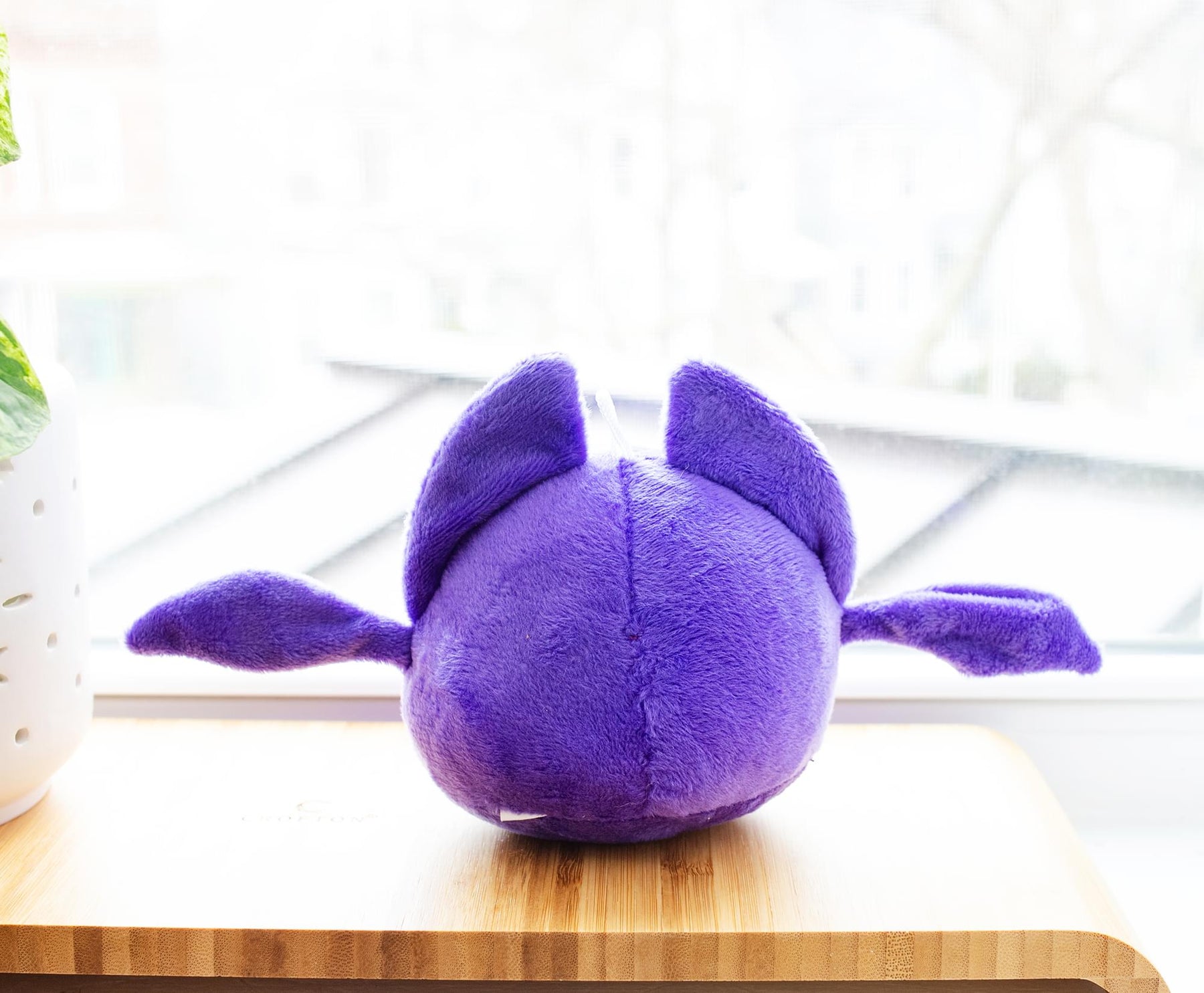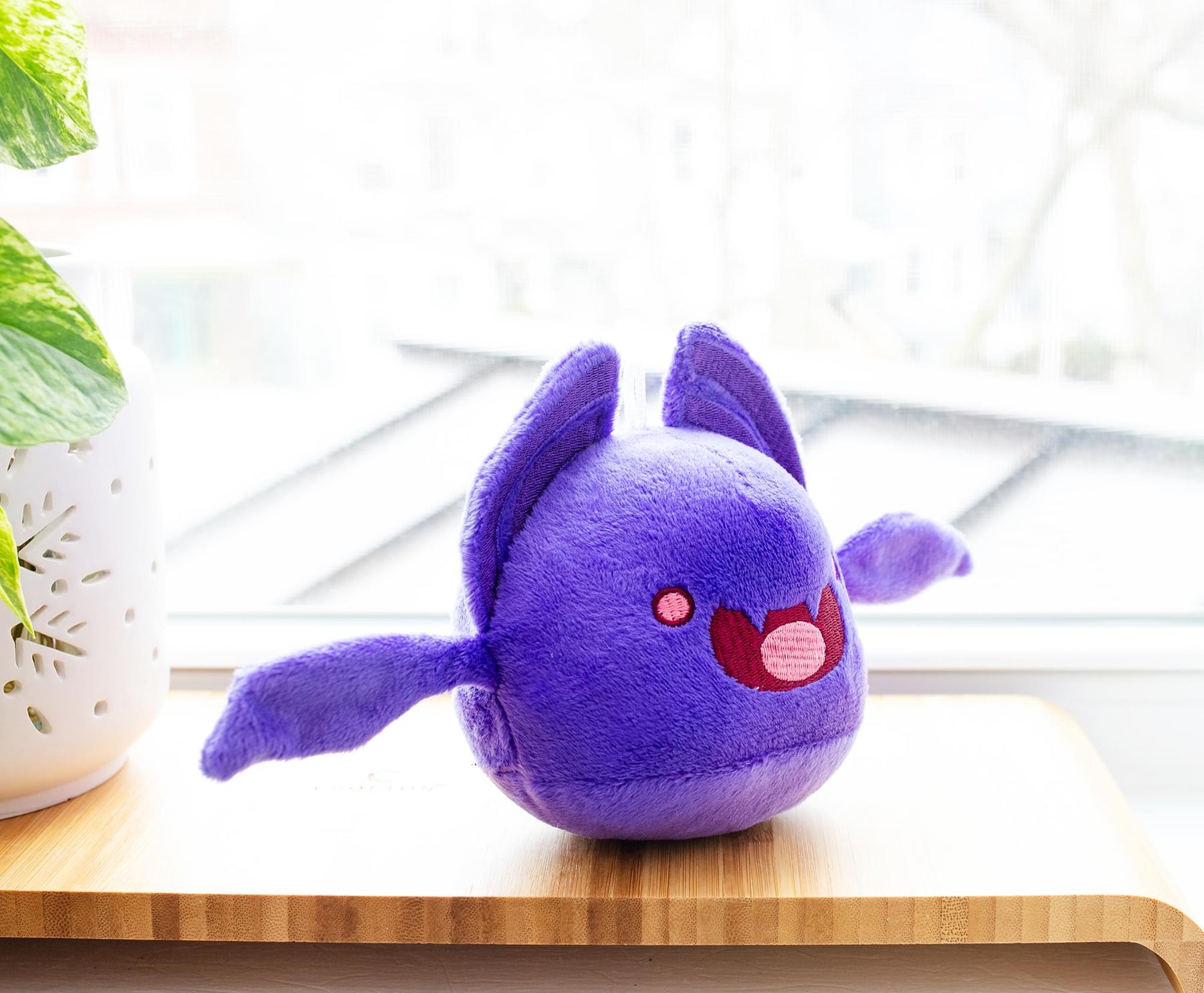 Slime Rancher 4-Inch Collector Plush Toy | Batty Slime
WRANGLE THIS WRIGGLY CREATURE: Swooping down from the cave ceilings comes this Batty Slime plush toy collectible. One of the gelatinous aliens from the simulation adventure Slime Rancher that is just waiting to be wrangled.
NO, THEY'RE NOT VAMPIRES: A little jiggly and whole lotta cuddly, Batty Slime looks like he flew right out of the ranch and into your arms as this plush toy assortment. The winged creature in purple has a fanged smile that's sure to spell trouble.
GENERATE HUNGER FOR CUDDLES: All the way from the Far, Far Range comes Batty Slime in soft plushie form. No need to worry about this cuddly friend wandering off, maybe just avoid the sunlight for the sake of this flying critter.
MINI SIZE, MAXI CUTE: Vacuum up endless hugs with this character plushie, measuring approximately 4 inches tall. The quality plush design looks just like the alien Slime from the hit video game. For the best care, surface clean only.
OFFICIAL SLIME RANCHER COLLECTIBLE: Take flight with this officially licensed Batty Slime plushie that looks like it fluttered right out of the Slime Rancher world. Ultra easy to farm for your plort-tastic collection.
THE LIFE OF A SLIME WRANGLER
Cultivate your own farm of plushies with Batty Slime from the popular sandbox game Slime Rancher.
This fiendish stalker of the night has grown hungry for cuddles. Perfect for wrangling into your ranching adventures with a squeeze and a hug, this adorable plush toy assortment brings the mischievous charm of Batty Slime right into your arms.
Instead of the gelatinous wiggle and jiggle of its video game counterpart, this cuddly alien from the Far, Far Range is designed with soft, high-quality material. The game-accurate details bring this cavern-dwelling creature to life with its iconic purple plush surface, pointy ears, and toothy, vampire-like grin. (No, it's not a vampire.)
ALL THE FUN OF 1,000 LIGHT-YEARS AWAY RIGHT HERE ON EARTH
Whether you're a seasoned rancher or a newcomer to the game, this plush companion is the perfect addition to your collection. Let the adventure continue beyond the screen with this officially licensed collectible from Slime Rancher.
Read All About It on Our Blog
Trending Geek