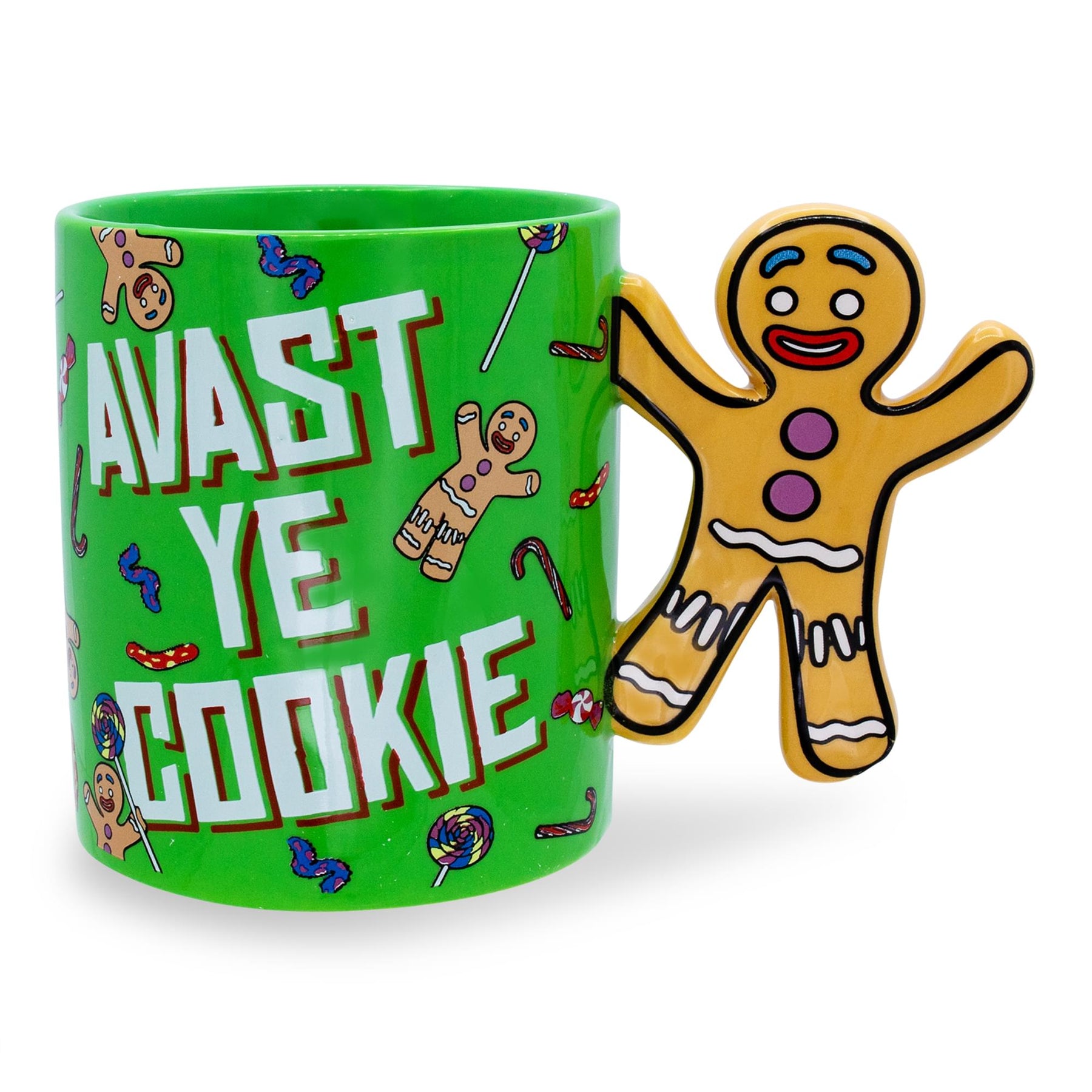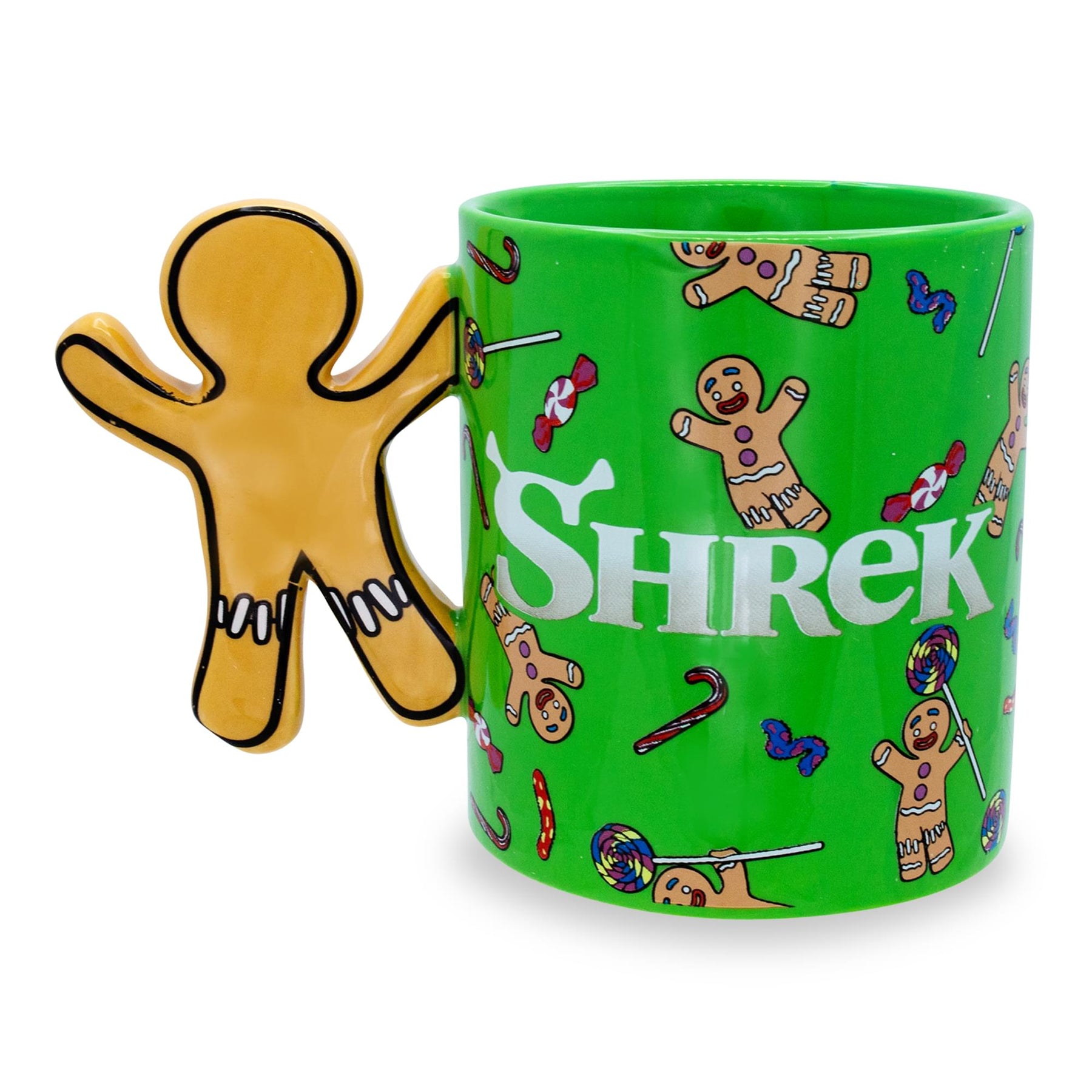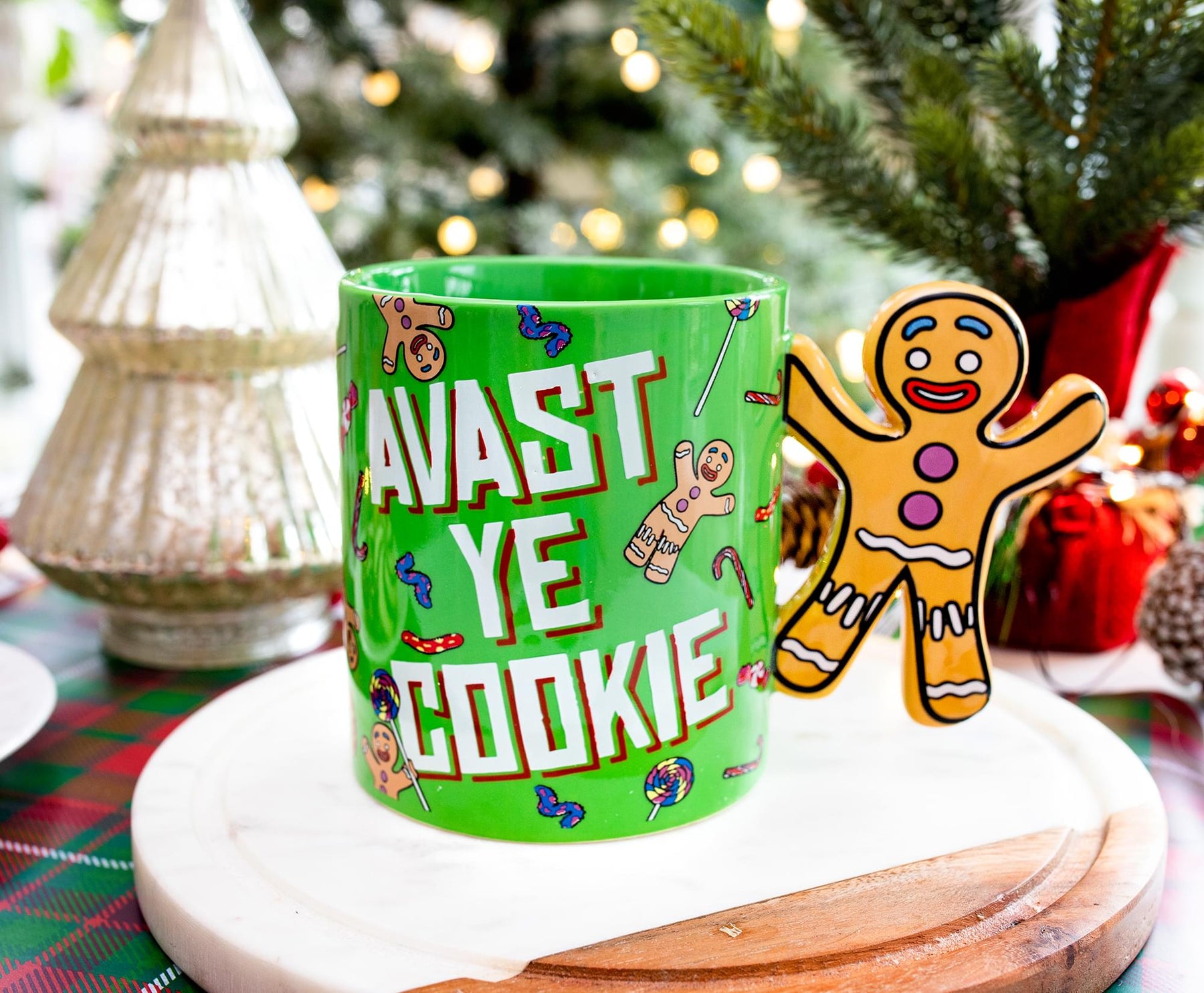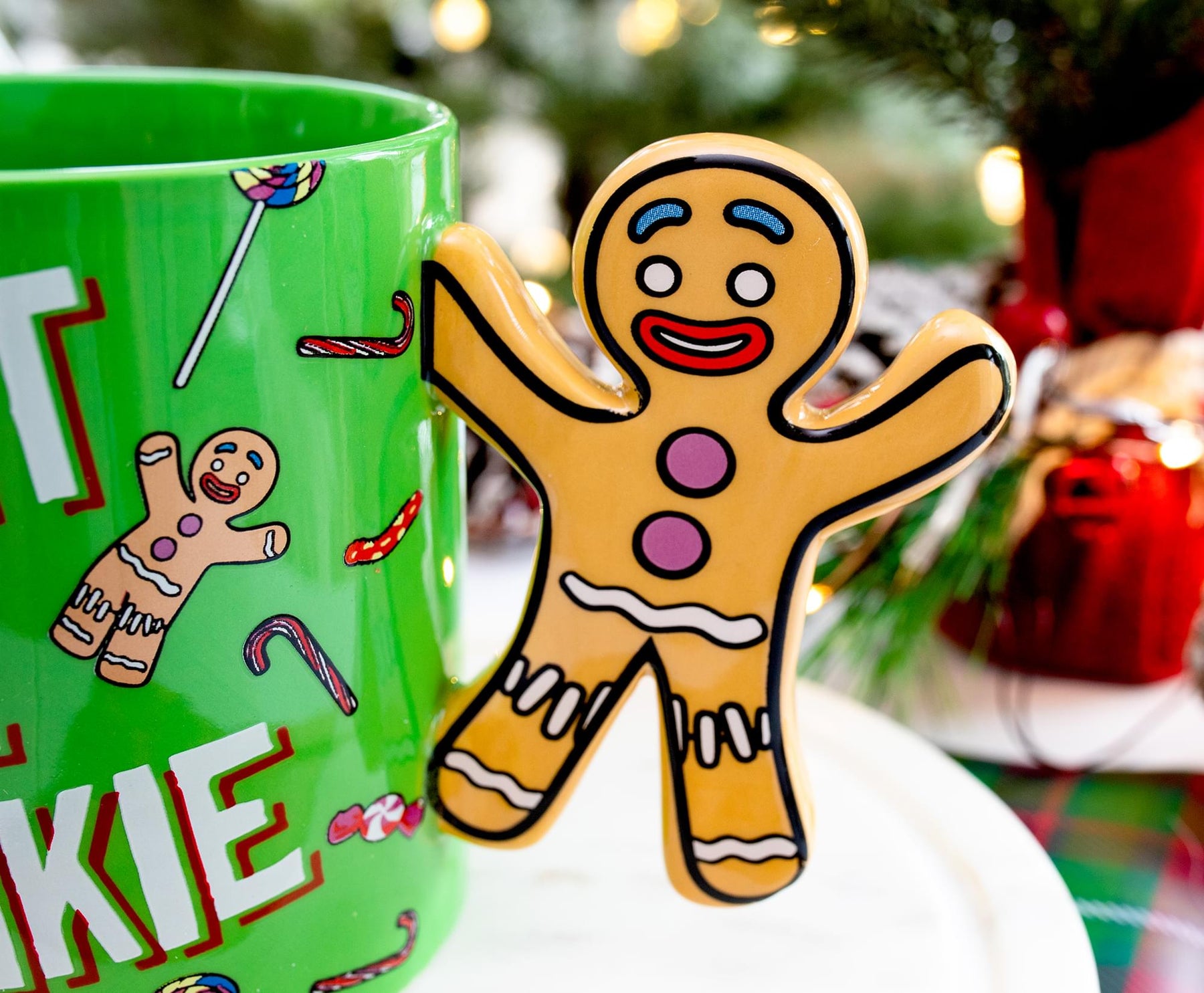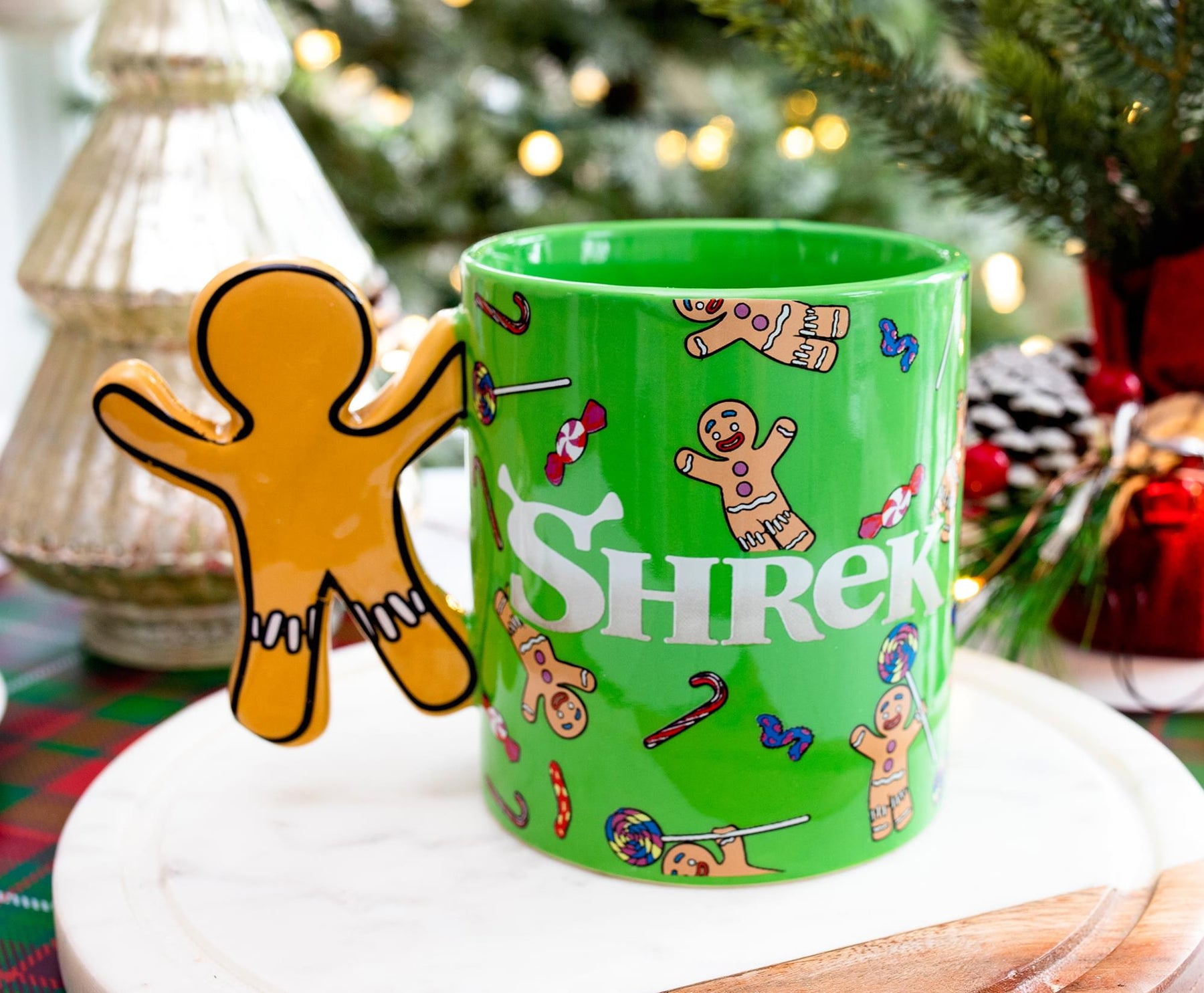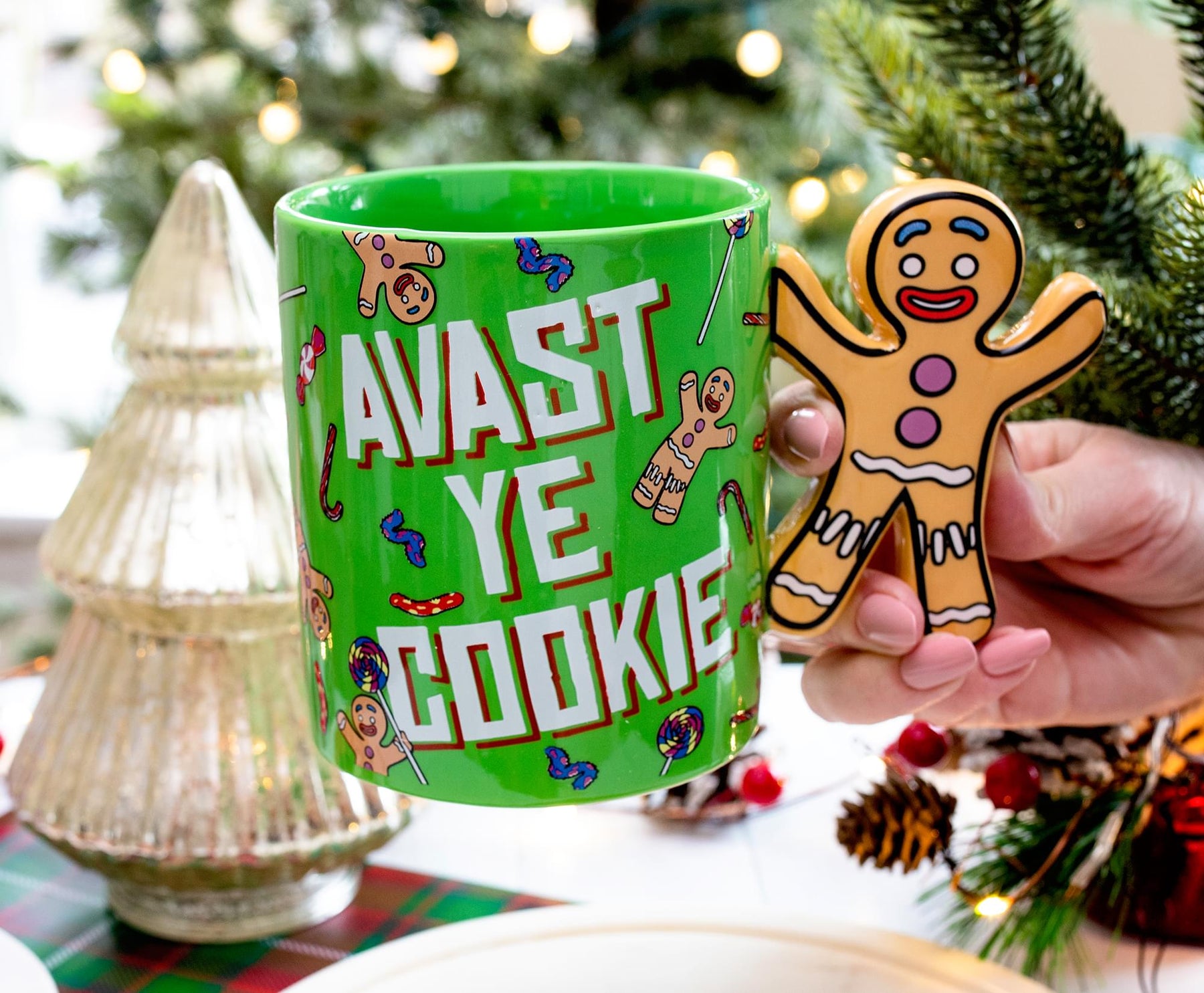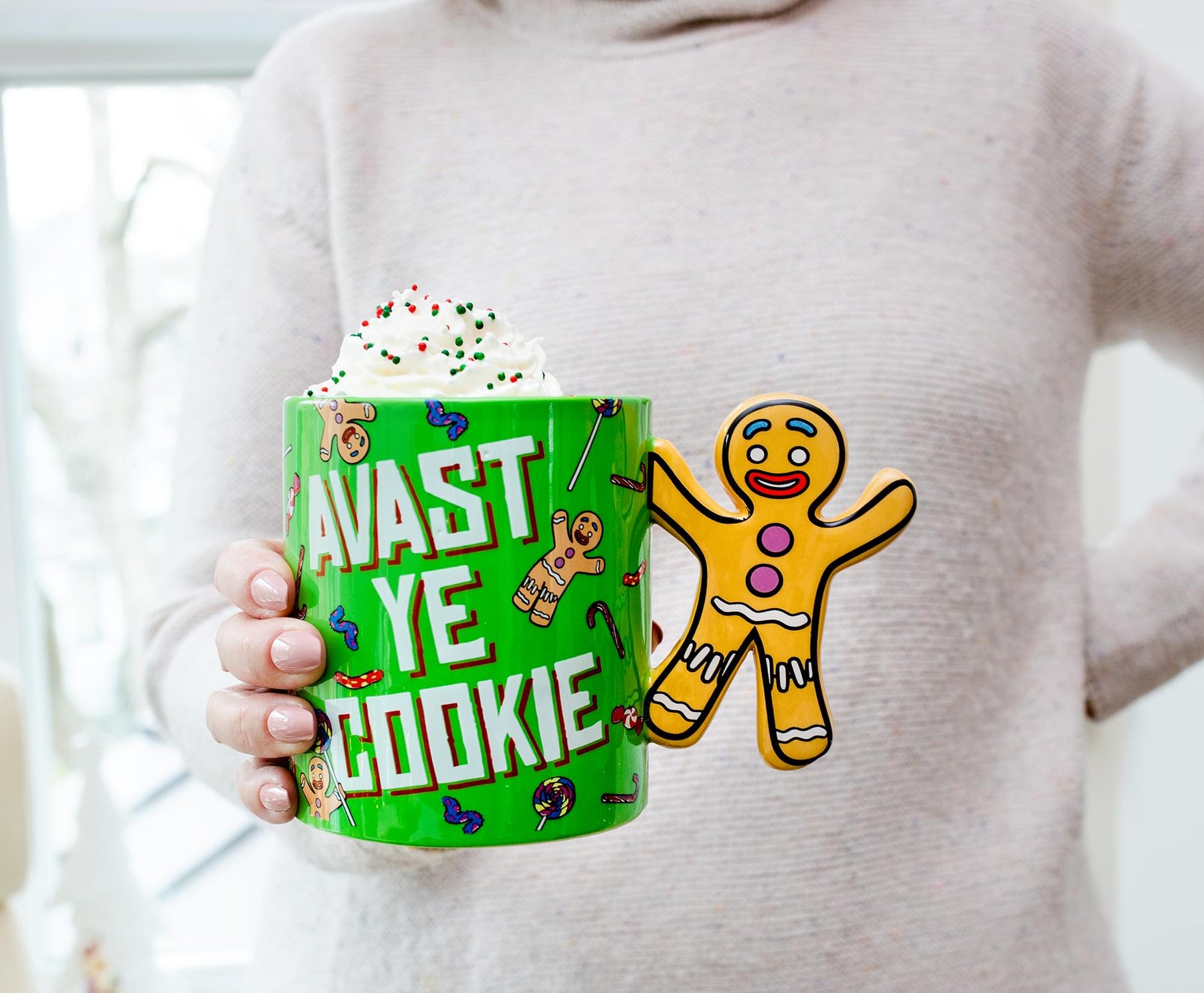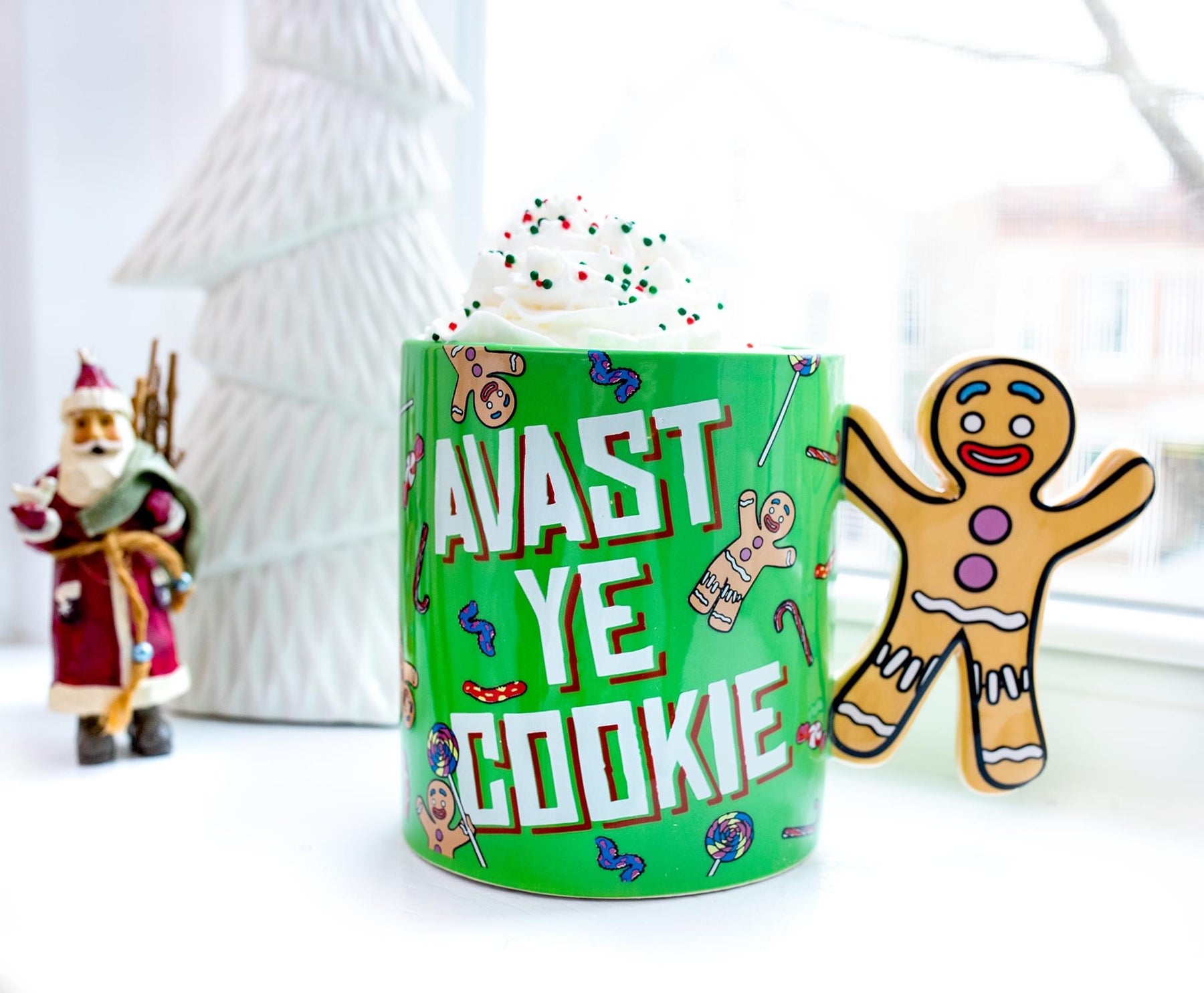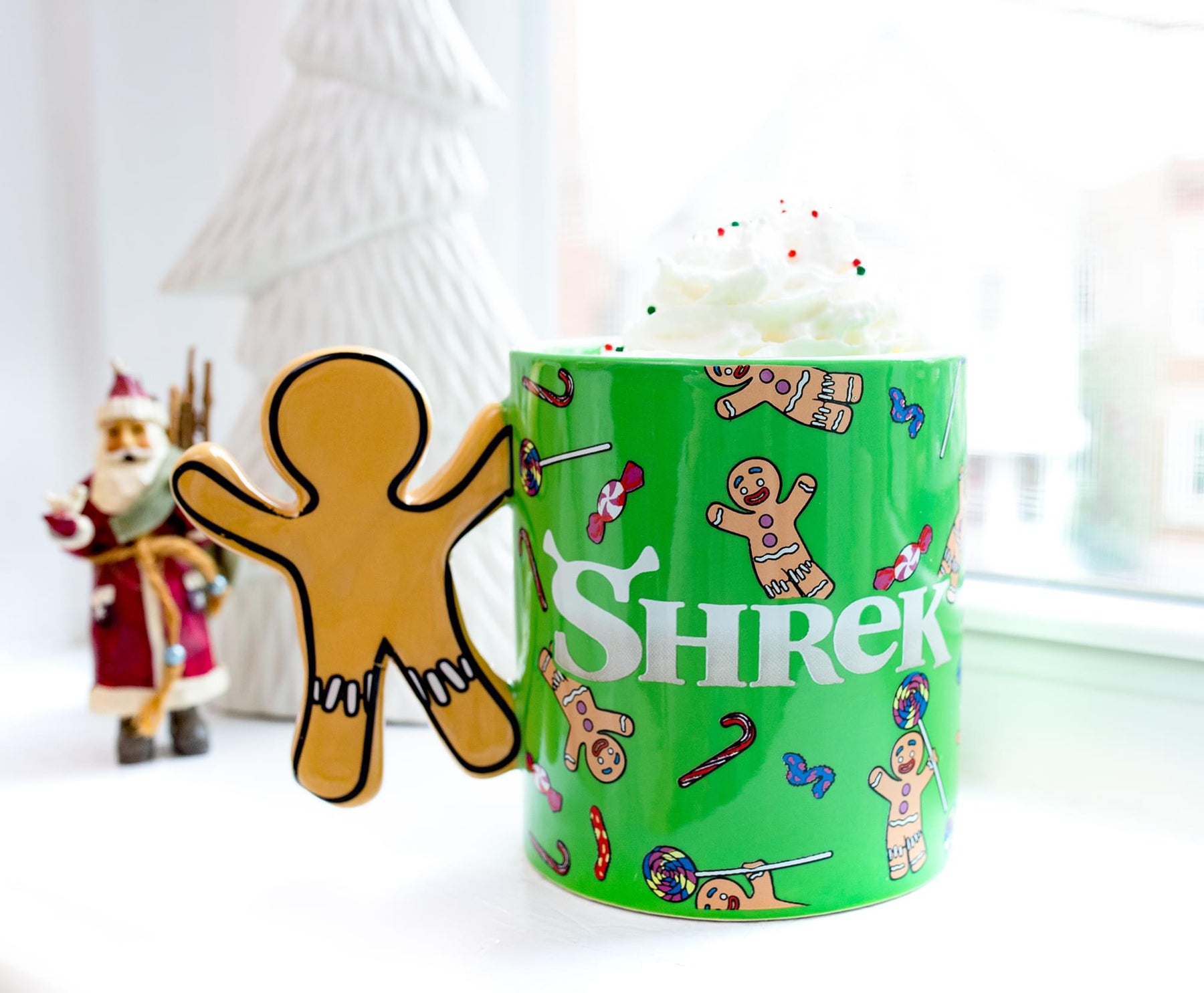 Shrek Gingerbread Man "Avast Ye Cookie" Ceramic Mug With Sculpted Handle
NOT MY GUMDROP BUTTONS: Prepare for a tale that's never been told quite like this with this exclusive coffee mug featuring the Gingerbread Man. Freshly baked and newly escaped from the DreamWorks animated comedy Shrek.
THE MUFFIN MAN'S FAVE: Run, run as fast as you can, but you'll never catch the Gingerbread Man. Unless it's on this green mug, where Gingy is hanging on, serving as a handle. See the Shrek logo on one side, while the other reads, "Avast Ye Cookie!'
NOT QUITE SHREK-SIZED: Enjoy the fairytale beverage of your choice with this 20-ounce coffee cup. Whether you're in the mood for something magical or just need some light refreshment, this ceramic mug is the answer.
HUFF AND PUFF ALL YOU WANT: This BPA-free ceramic mug is made for everyday use, anywhere from the Swamp to Duloc to Far Far Away. For the best care, hand-wash only. Not suitable for dishwasher or microwave.
OFFICIAL SHREK COLLECTIBLE: No one can tell you how your story is going to end. You can let your freak flag fly with this officially licensed coffee mug direct from the twisted fairytale world of DreamWorks' Shrek.
THE GREATEST FAIRYTALE NEVER TOLD
Now's your chance to stand up to Lord Farquaad with this candy-coated mug from the world of Shrek.
Welcome to Duloc, such a perfect town. Unless you don't match up to what they think a perfect person should be. Celebrate the bravery of a little cookie who stood up to a bully on this green mug featuring the Gingerbread Man.
This green mug is covered in images of Gingy alongside gummy worms, lollipops, and candy canes. You'll also find the Shrek logo and the quote, "Avast Ye Cookie." The real highlight is the baked goodie hanging off the side of the mug in a sculpted fashion. This is one gingerbread man who is happy to be caught.
WHAT MAKES US SPECIAL, MAKES US STRONG
Now you can join Team Alpha Super Awesome Cool Dynamite Wolf Squadron when you bring this festive cup into your tale. Find some bold and brand-new stories to tell with officially licensed drinkware from the wild world of DreamWorks' Shrek.
CARE INSTRUCTIONS
Hand-wash only
Not dishwasher safe
Not microwave safe