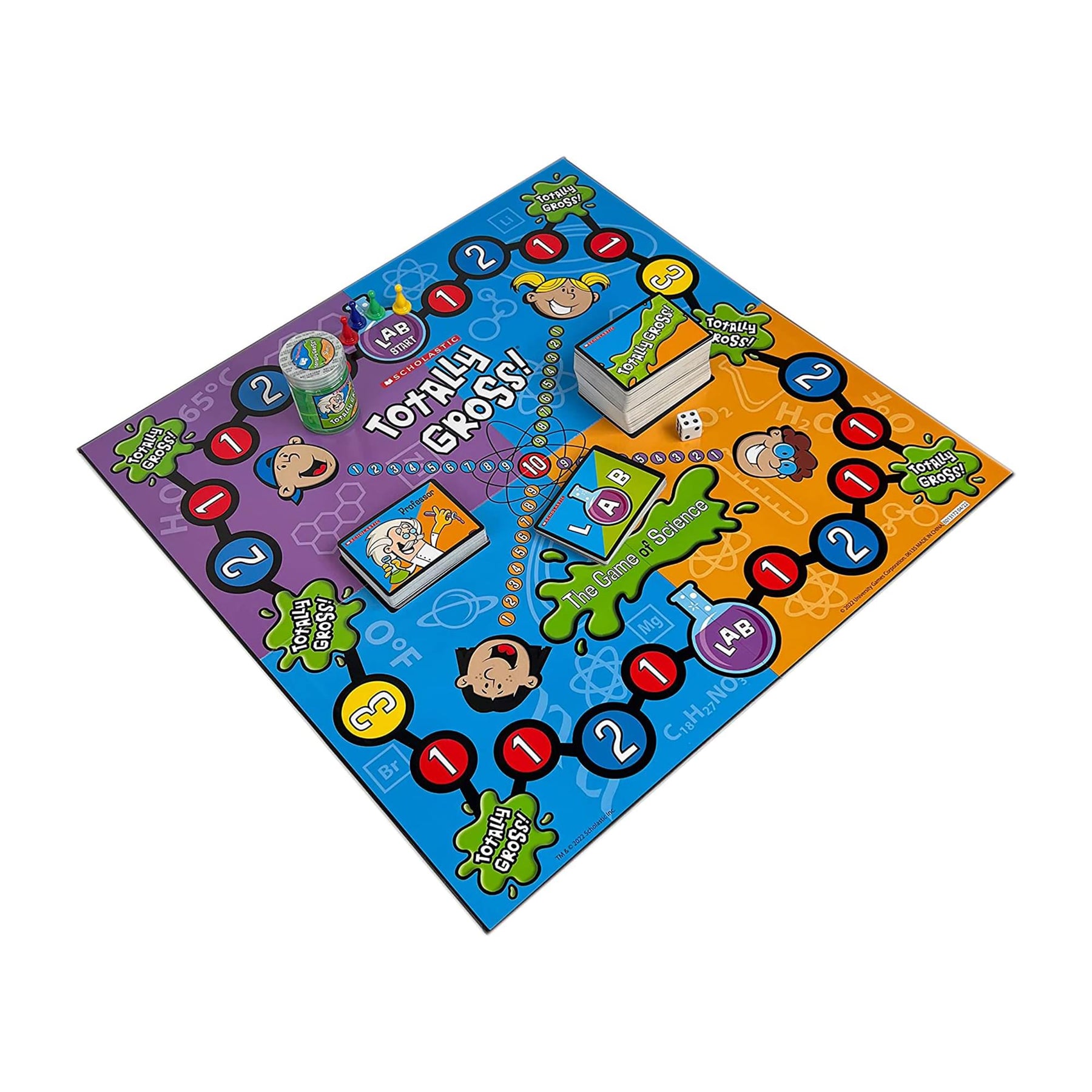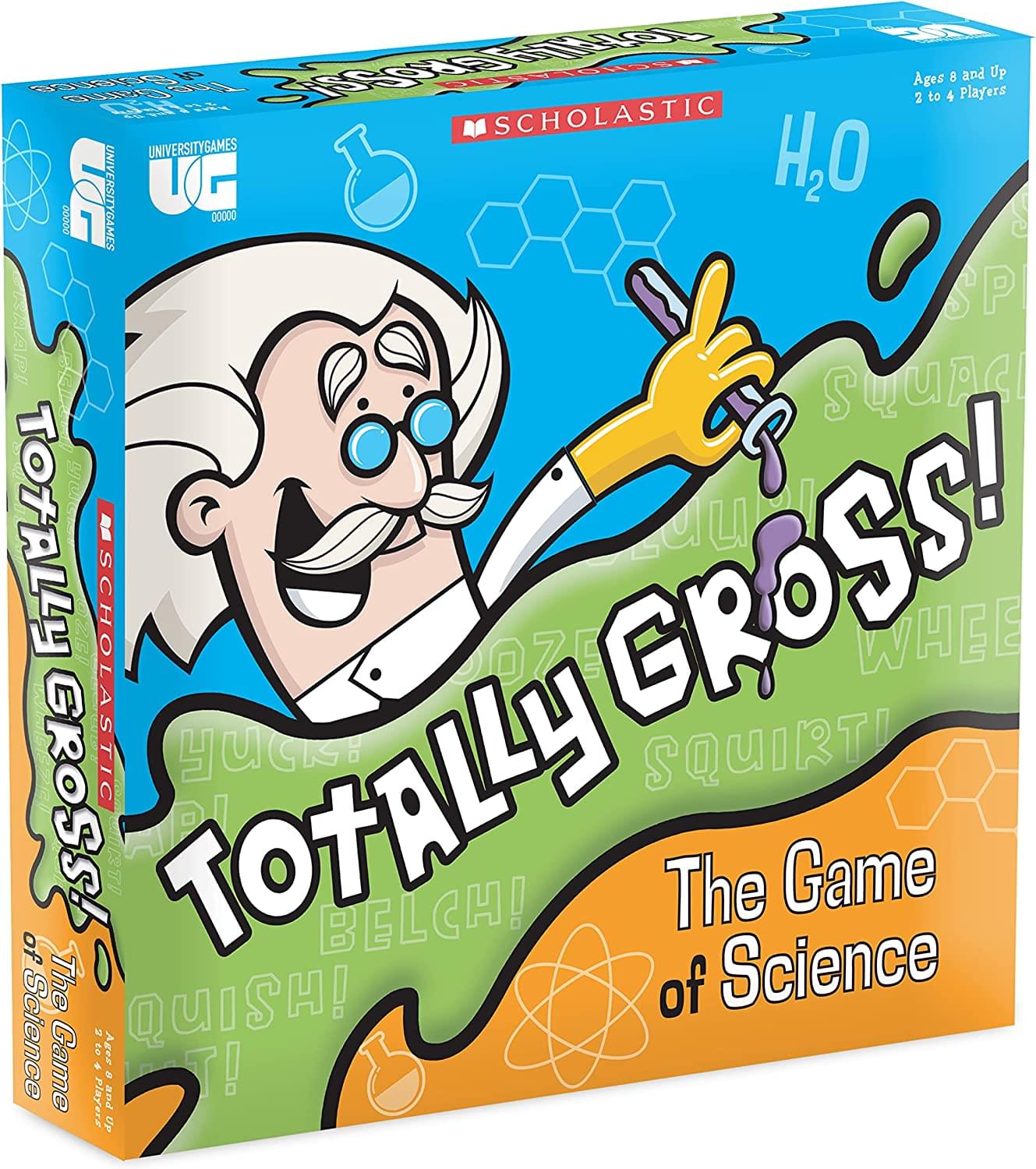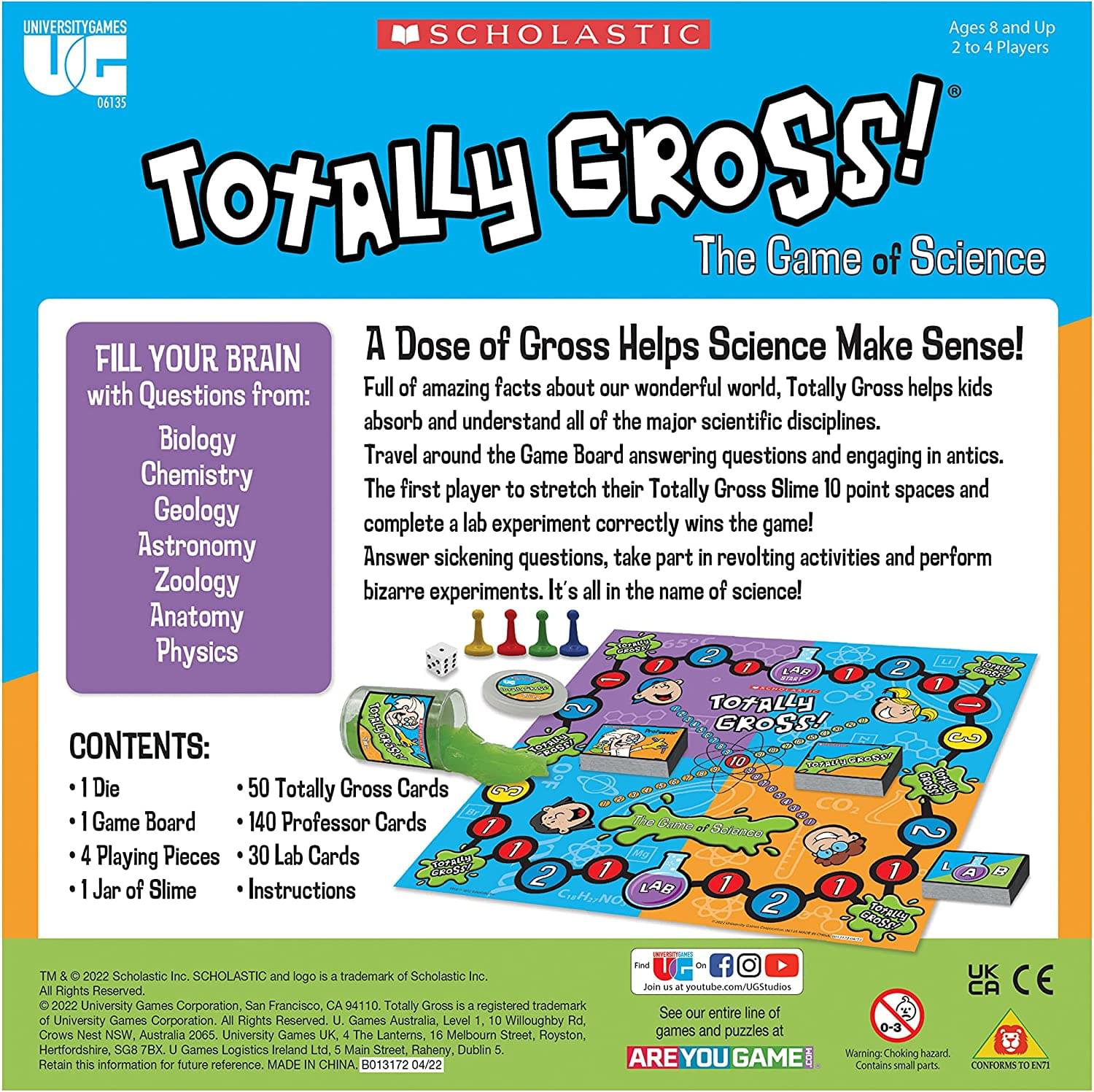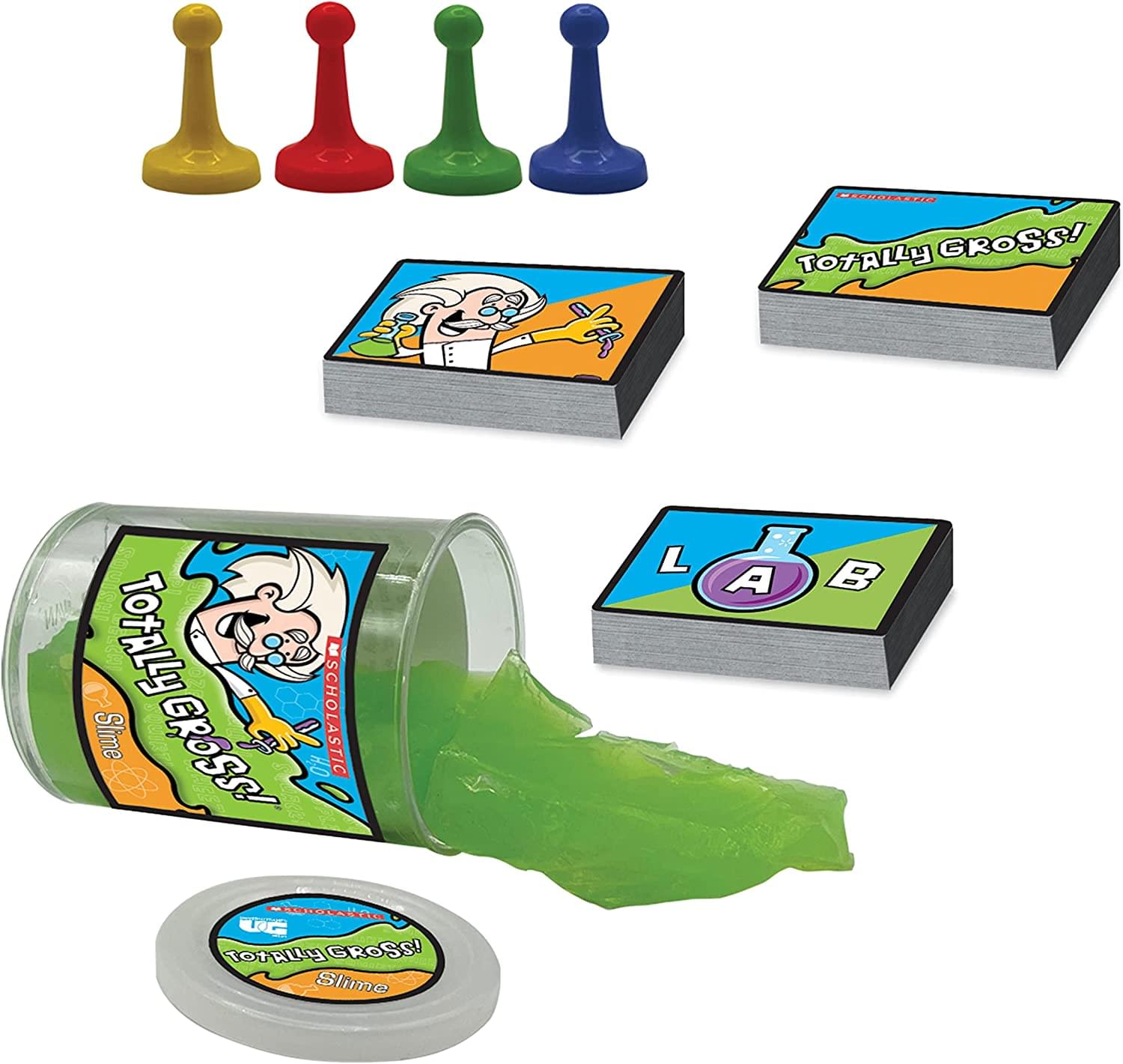 Scholastic Totally Gross! Game of Science | 2-4 Players
THE WORLD OF SCIENCE: This game includes questions from biology, chemistry, geology, astronomy, zoology, anatomy and physics.
TOTALLY GROSS TOPICS: The game includes 50 Totally Gross cards covering 150 fascinating, yet icky topics. Card solutions feature detailed explanations to help kids learn.
LEARN FROM THE PROFESSOR: Kids perform simple investigations of themselves and the space around them with 280 activities.
LAB TIME: At the end of the game, each player performs a simple lab experiment using items readily found around the house for hands-on learning!
A dose of gross helps science make sense with this board game! Full of amazing facts about our wonderful world, Scholastic Totally Gross! The Game of Science helps kids adsorb and understand all the major scientific disciplines. How? We know the secret: science is really fun. and gross! Kids travel around the game board answering questions and engaging in antics. The first of the players to stretch their Totally Gross Slime 10 point spaces and complete a lab experiment correctly wins the game! So go ahead. Answer sickening questions. Take part in revolting activities. Perform bizarre experiments. It's all in the name of science!