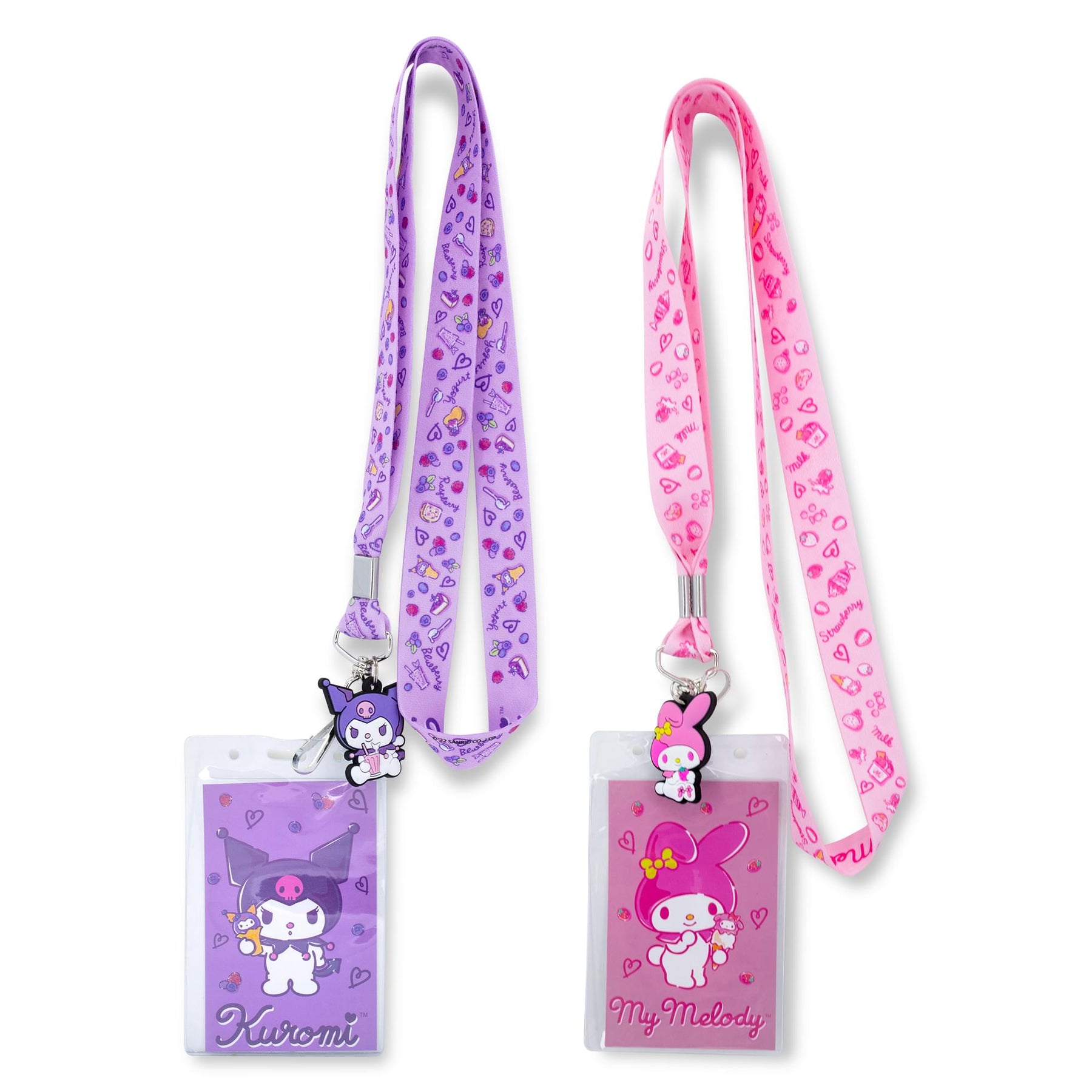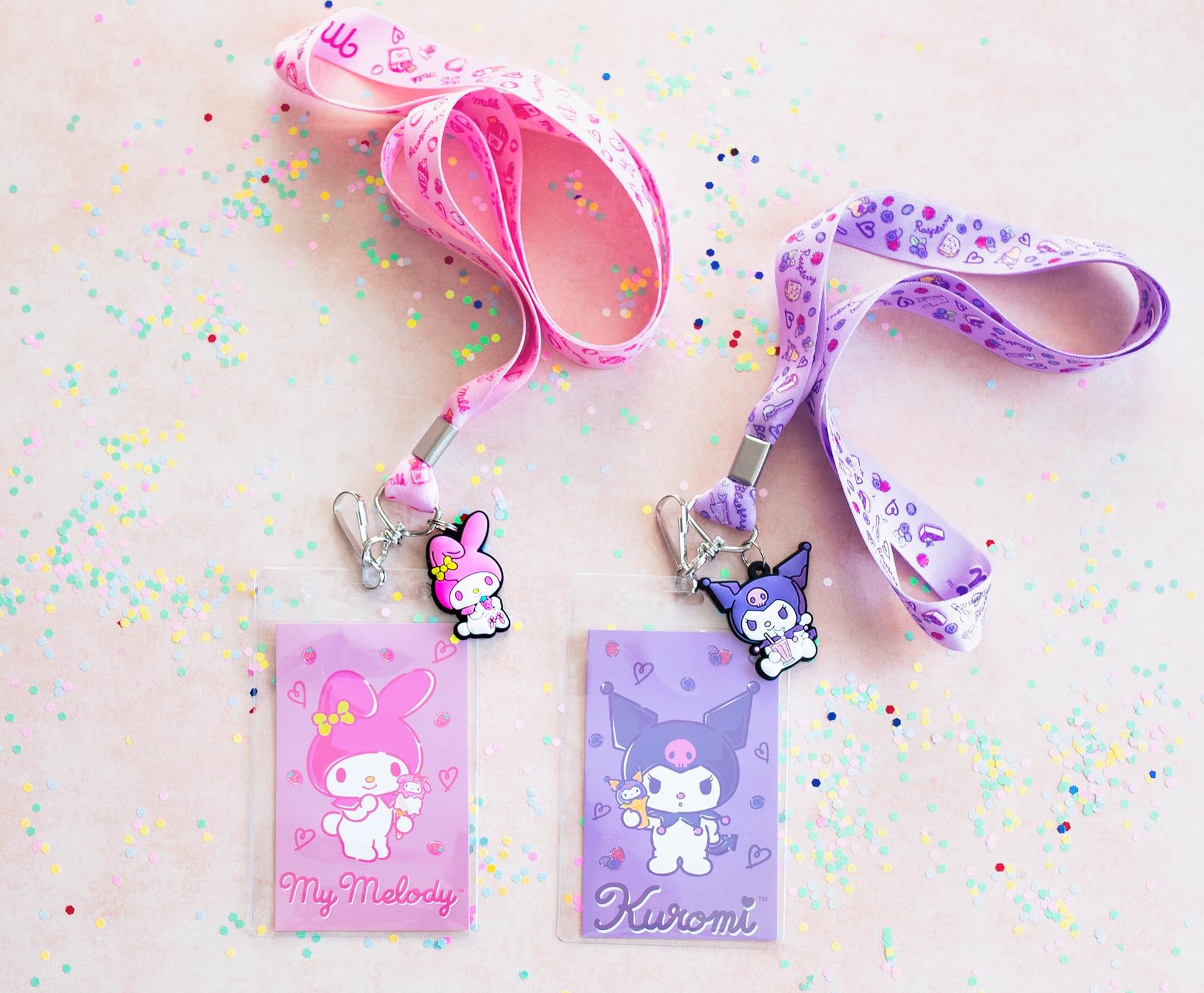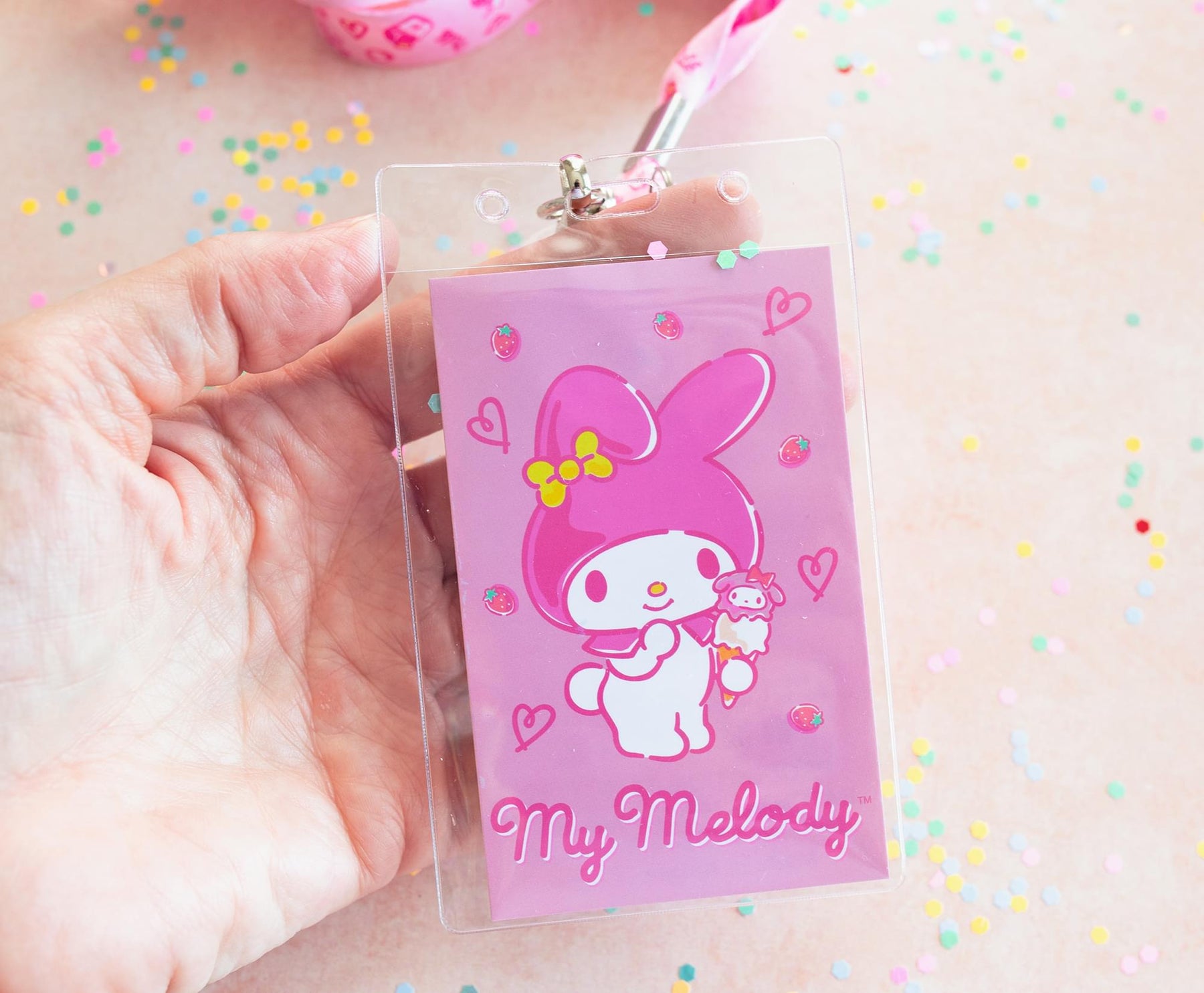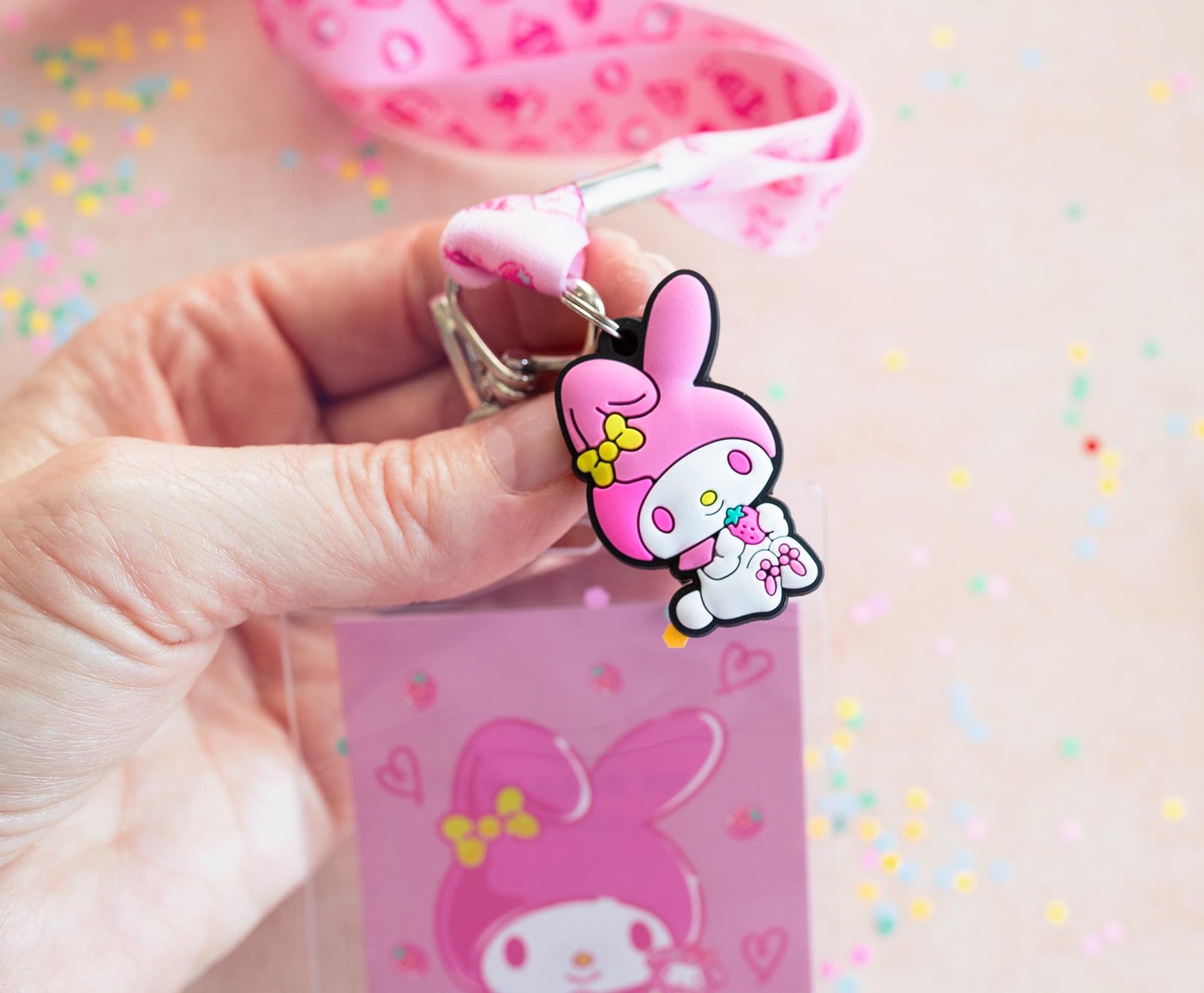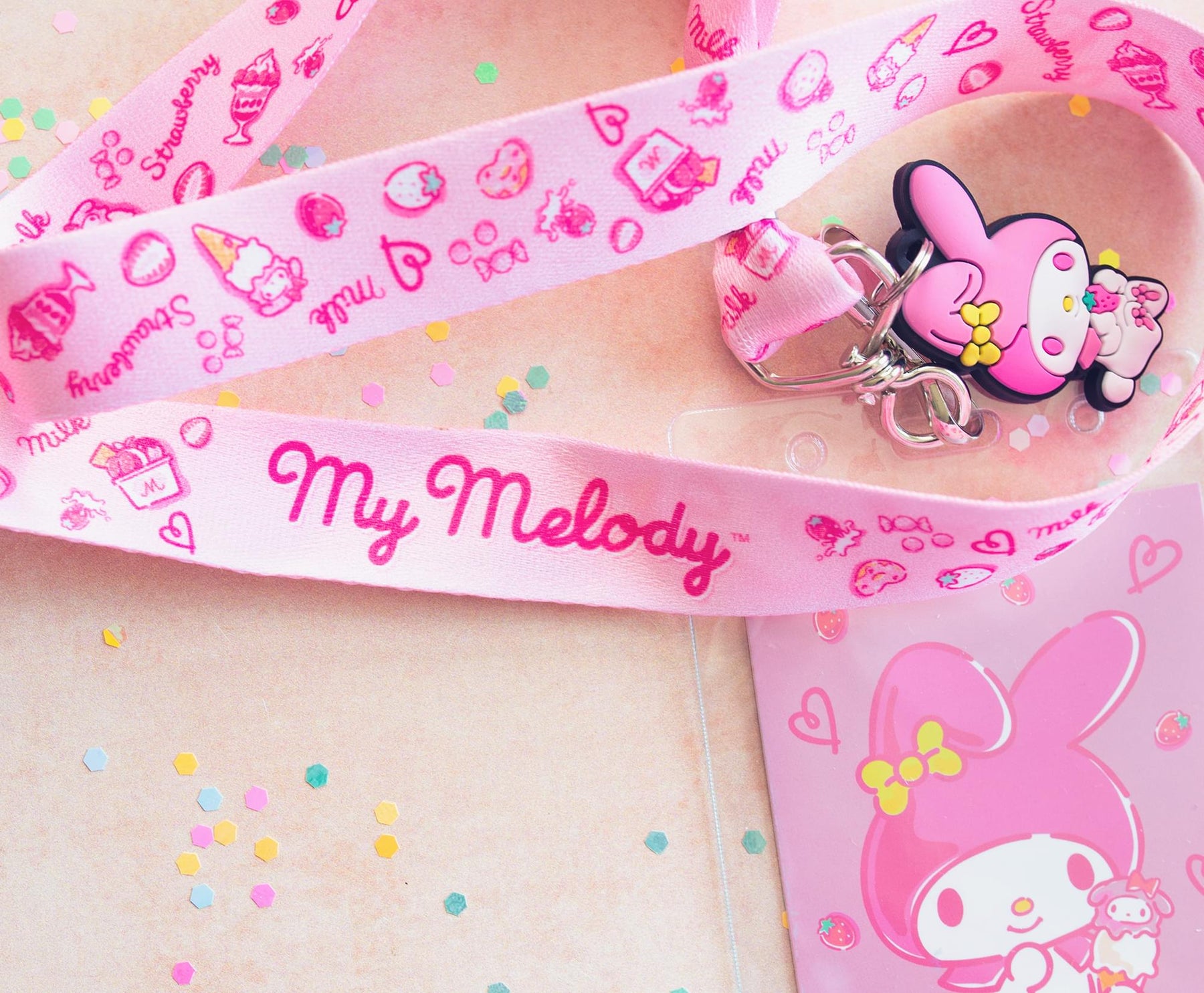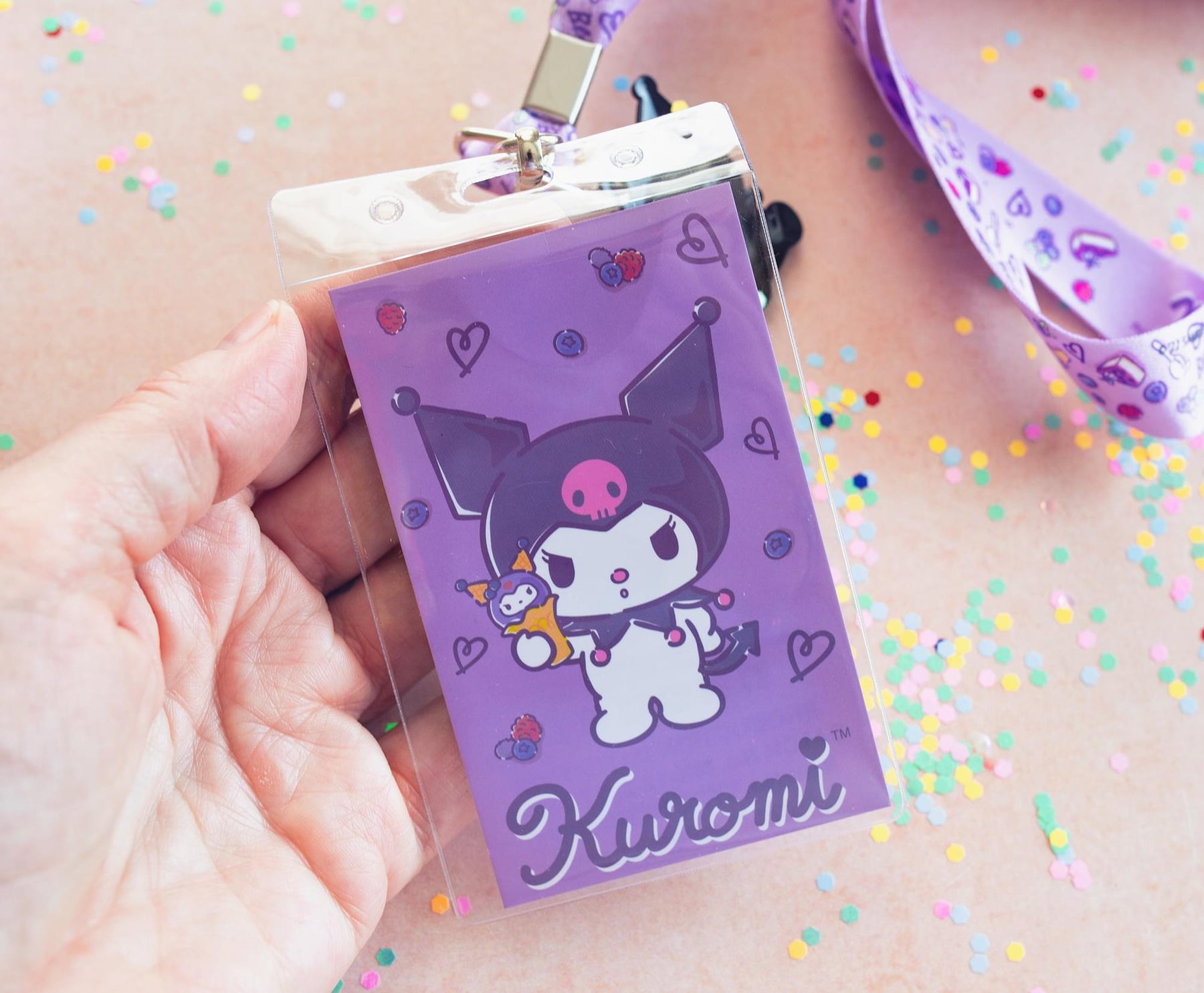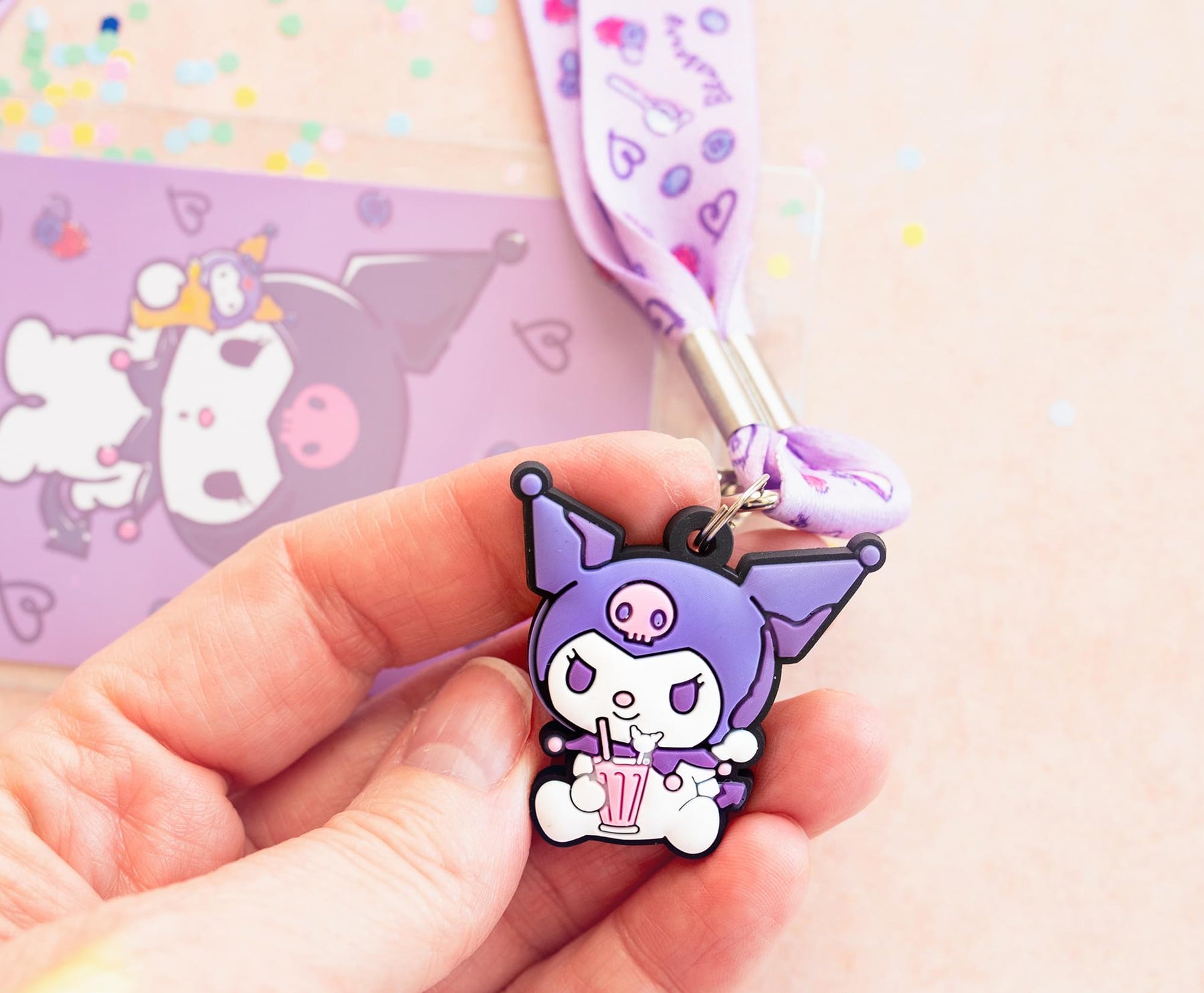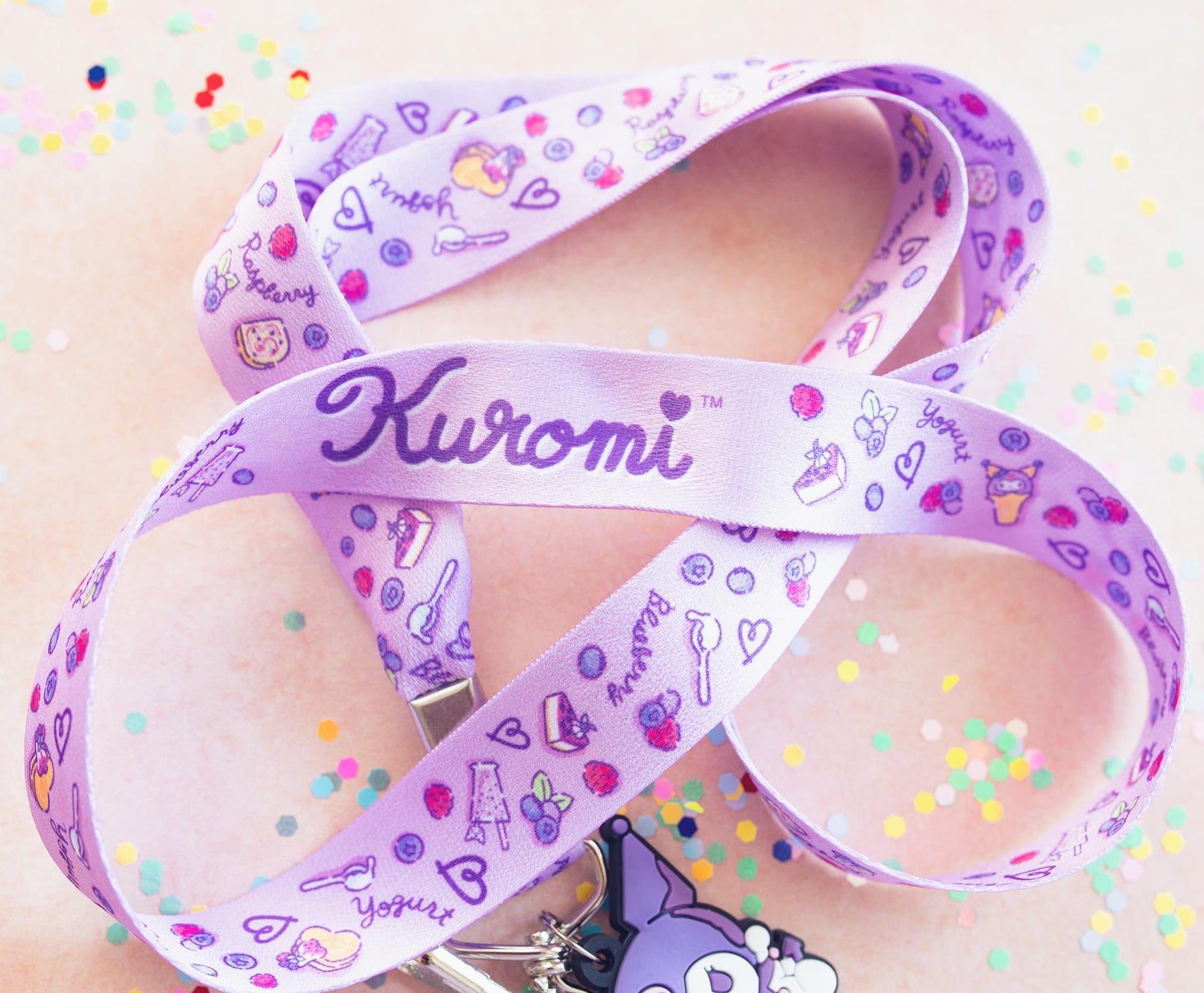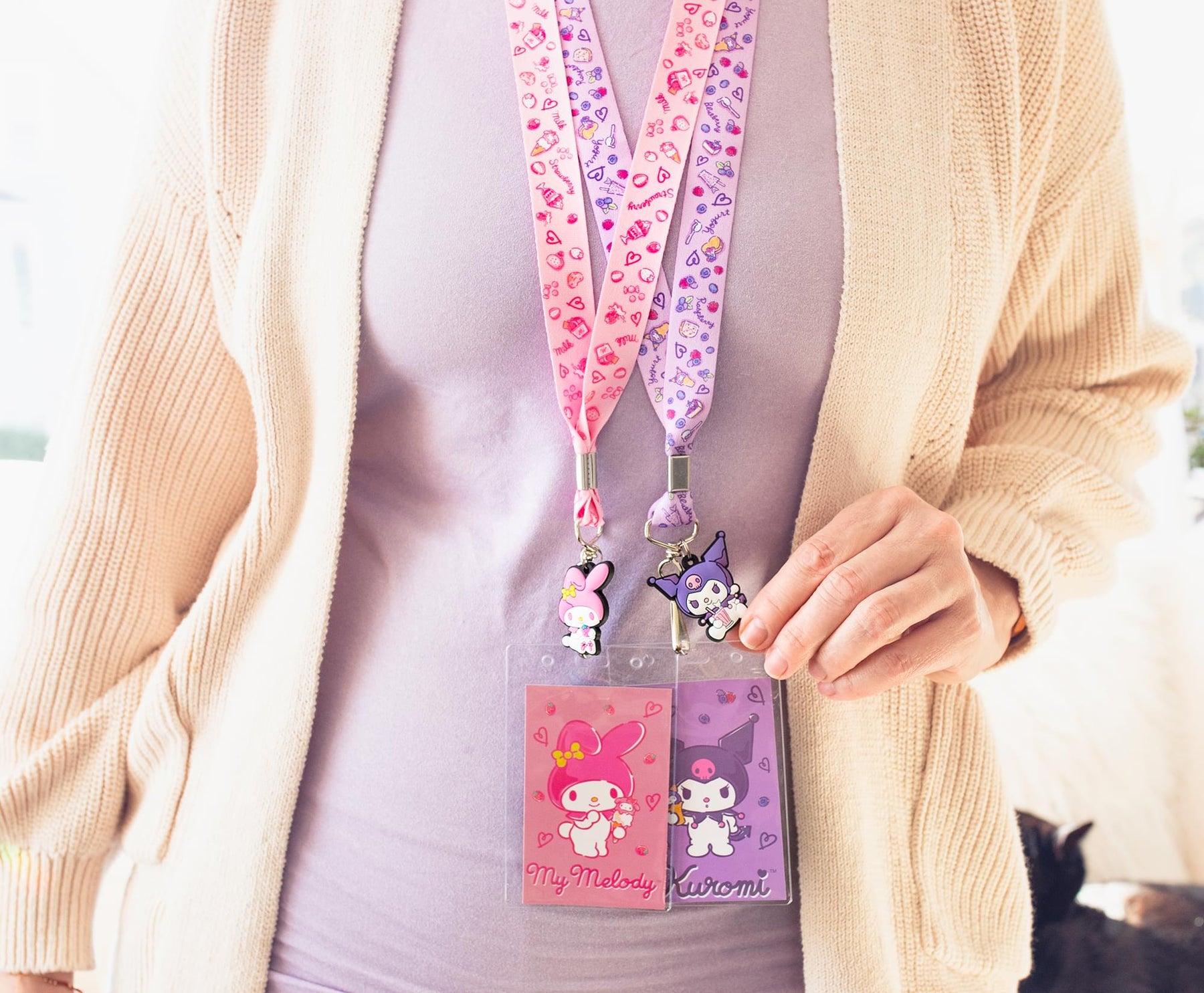 Sanrio My Melody And Kuromi Lanyards With ID Badge Holders and Charms | Set of 2
OPPOSITES ATTRACT: Day and night. Salt and pepper. Sweet and sour. Now you can bring together another famous pair of opposites with this exclusive lanyard set featuring the pink and pretty My Melody and the purple and brooding Kuromi.
A FAMOUS RIVALRY: Choose between your favorite characters with this charming set. Feeling pink and perky? Pick the My Melody lanyard, filled with pretty things. Feeling dark and broody? Use the Kuromi lanyard, featuring her signature edgy style.
EXPRESS YOURSELF BY ACCESSORIZING: Enjoy the perfect combination of both fashionable and functional with these supercute lanyards. Both are complete with a removable character charm and a plastic sleeve to hold smaller items.
USE YOUR IMAGINATION: This lanyard makes a handy keychain that can help you keep track of your essentials. The attached badge holder can be used to store your license, credit cards, name tag, school ID, and other important belongings.
OFFICIAL SANRIO COLLECTIBLE: Some days call for Kuromi, while others need a bit of My Melody. Now you'll be ready for sunshine or dark clouds with this officially licensed set of lanyards featuring the supercute frenemies from Sanrio.
YOU CAN NEVER HAVE TOO MANY FRIENDS
Embrace both the sweet and the sour times of life with this set of lanyards from the world of Sanrio.
Is it still a rivalry if only one person is trying to be a rival? While Kuromi is determined to get revenge on that pink nuisance, My Melody thinks of her as a close friend. Choose sides with these adorable ID badge holders. Each day, you can decide to be pretty in pink or petulant in purple.
The lanyards are decorated with supercute allover print of My Melody and Kuromi's favorite things, alongside removable rubber charms of both characters.
ENJOY THE KAWAII SIDE OF LIFE WITH YOUR FAVORITE SANRIO CHARACTERS
If there's one thing these frenemies can agree on, it's that you need to take care of yourself and your pals (rivals or not). These multi-use lanyards are the perfect accessory for school, work, tradeshows, conventions, and more. This way, you can keep all your most important essentials on hand.
Show everyone how to get along with this officially licensed collectible inspired by the charming world of Sanrio.