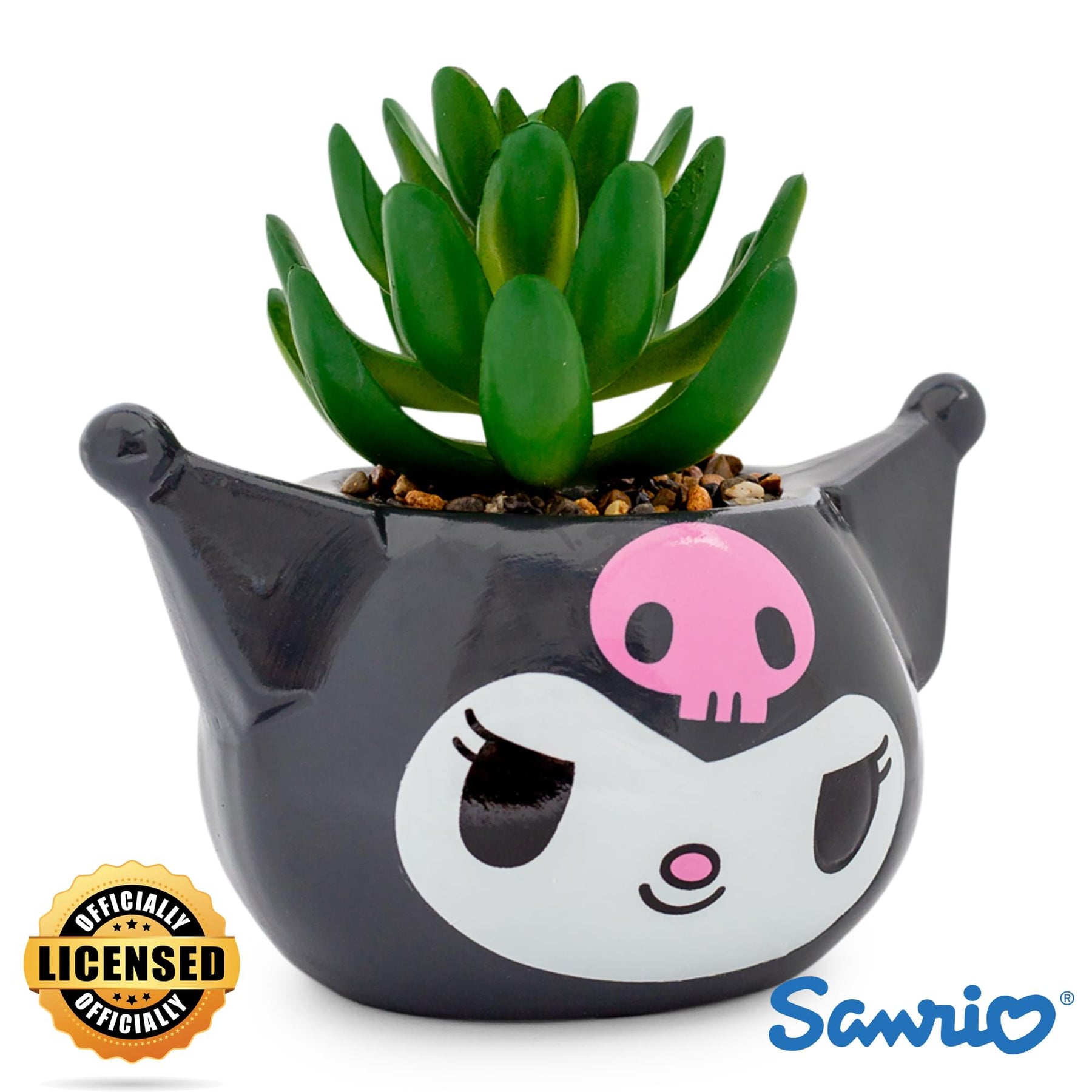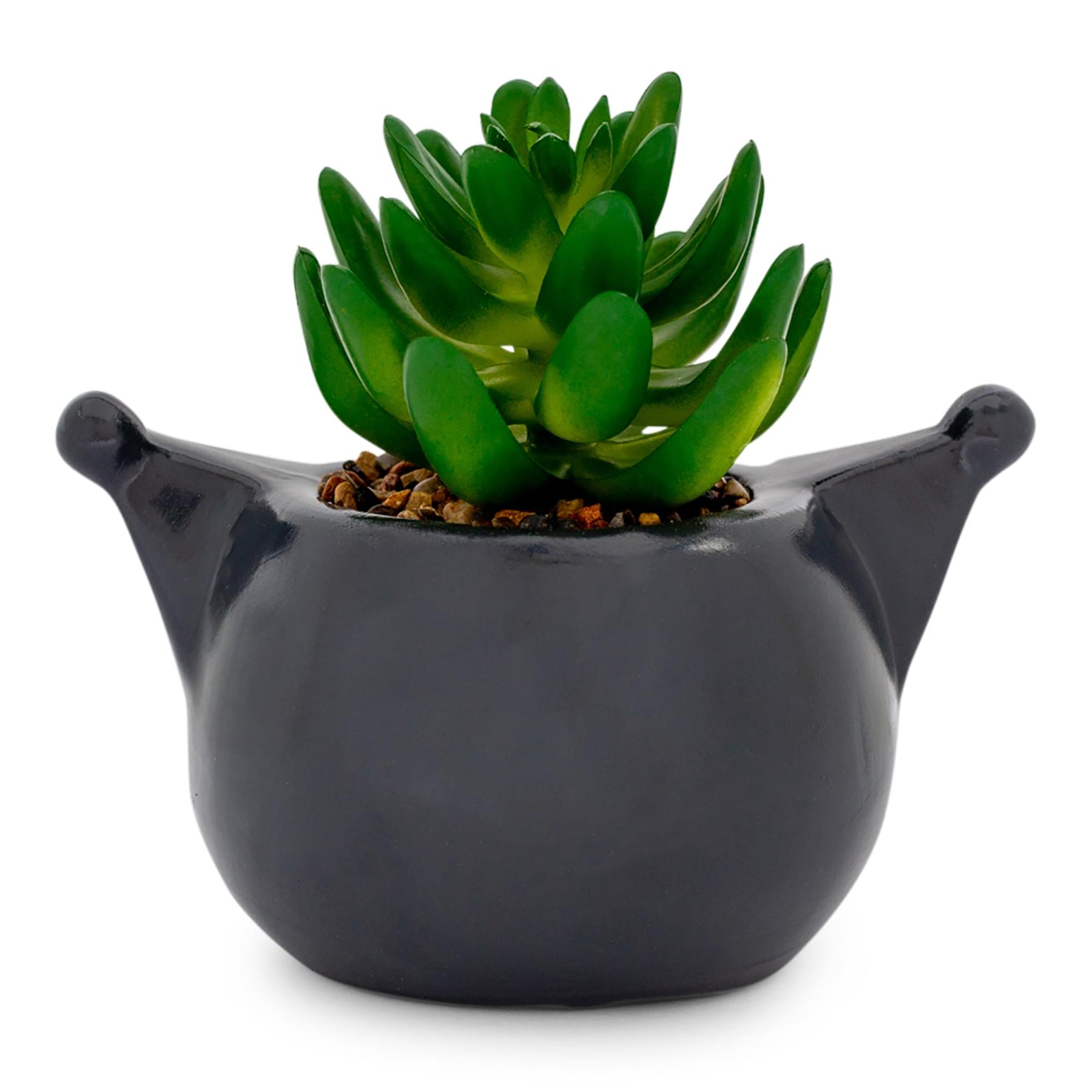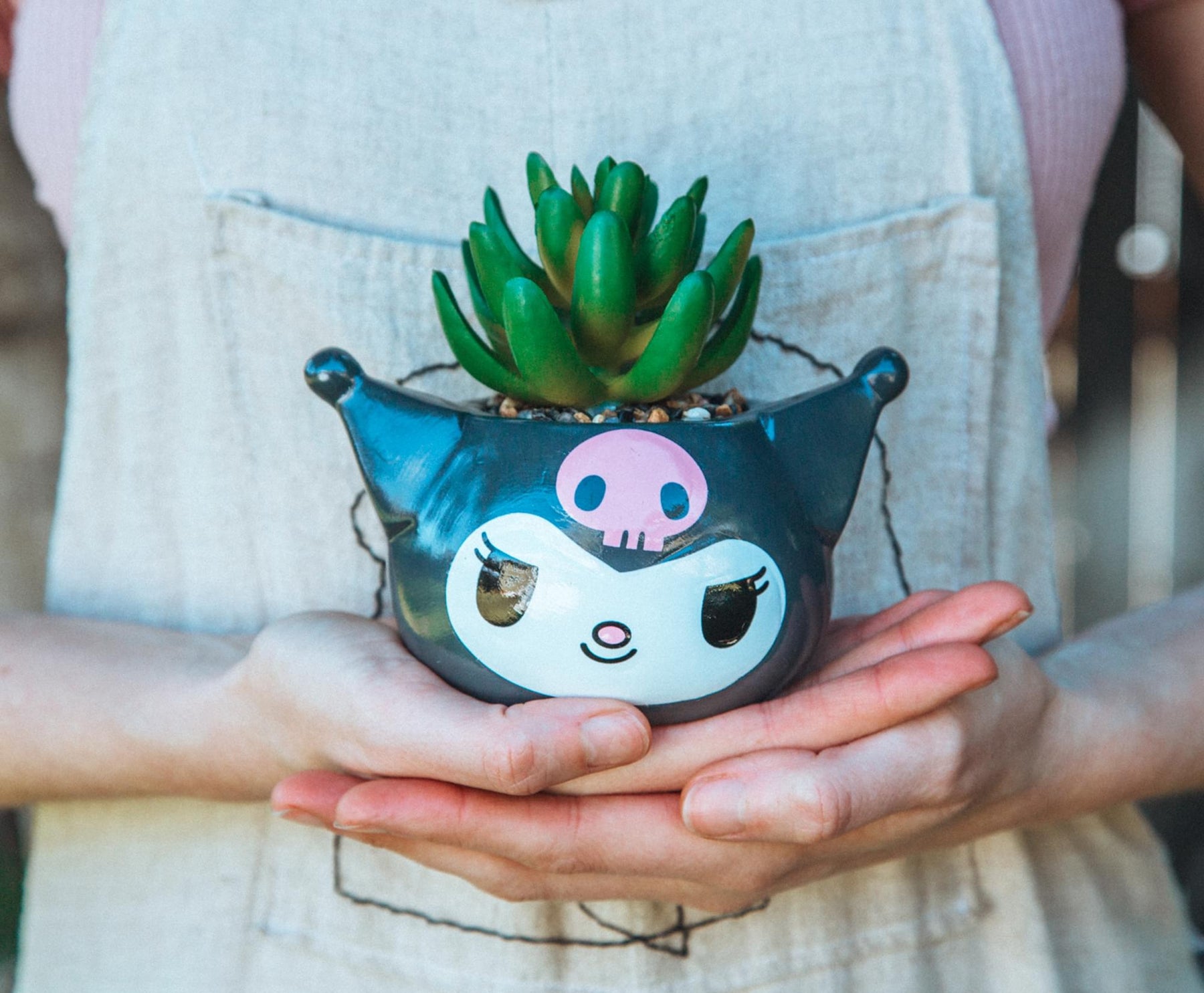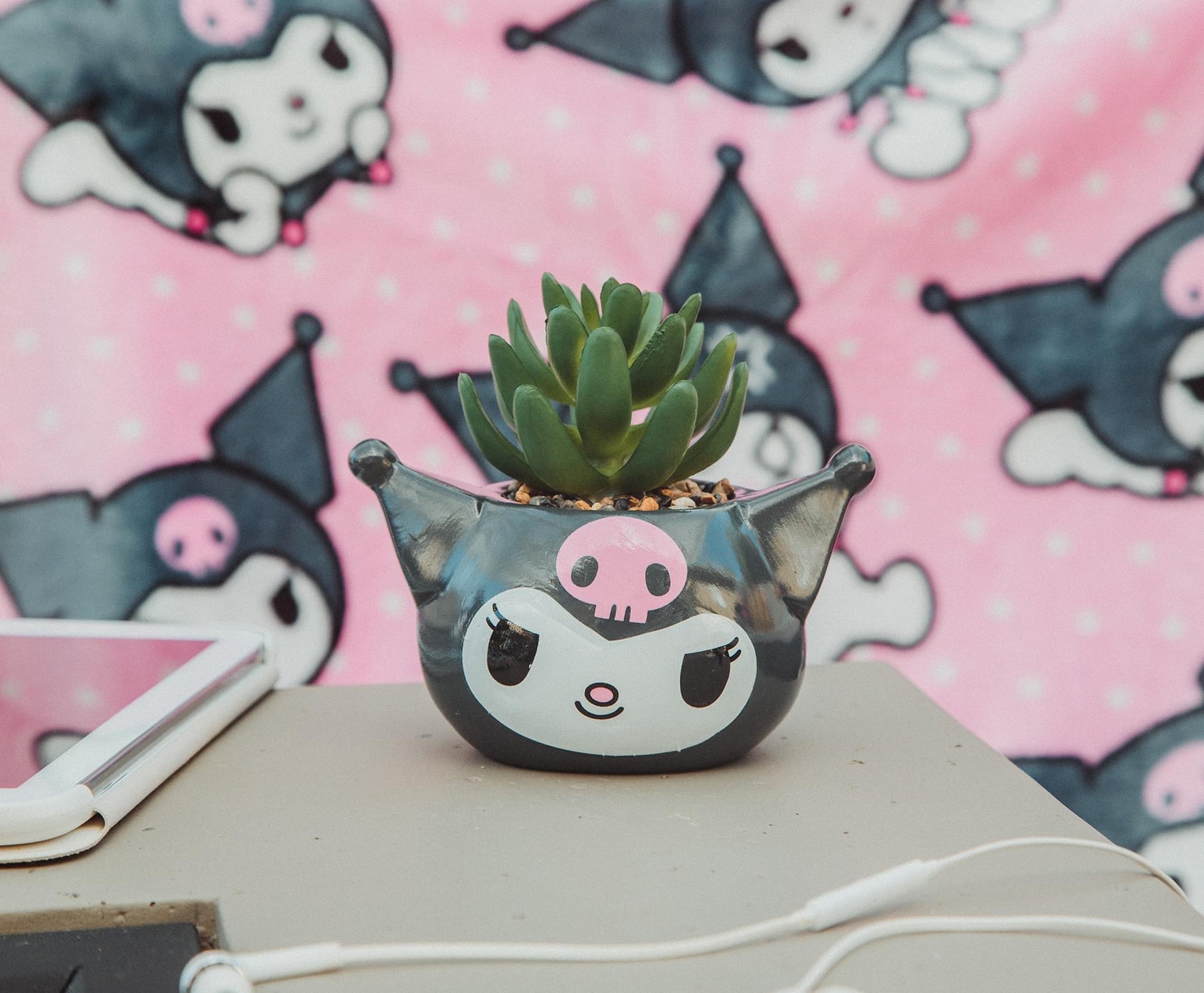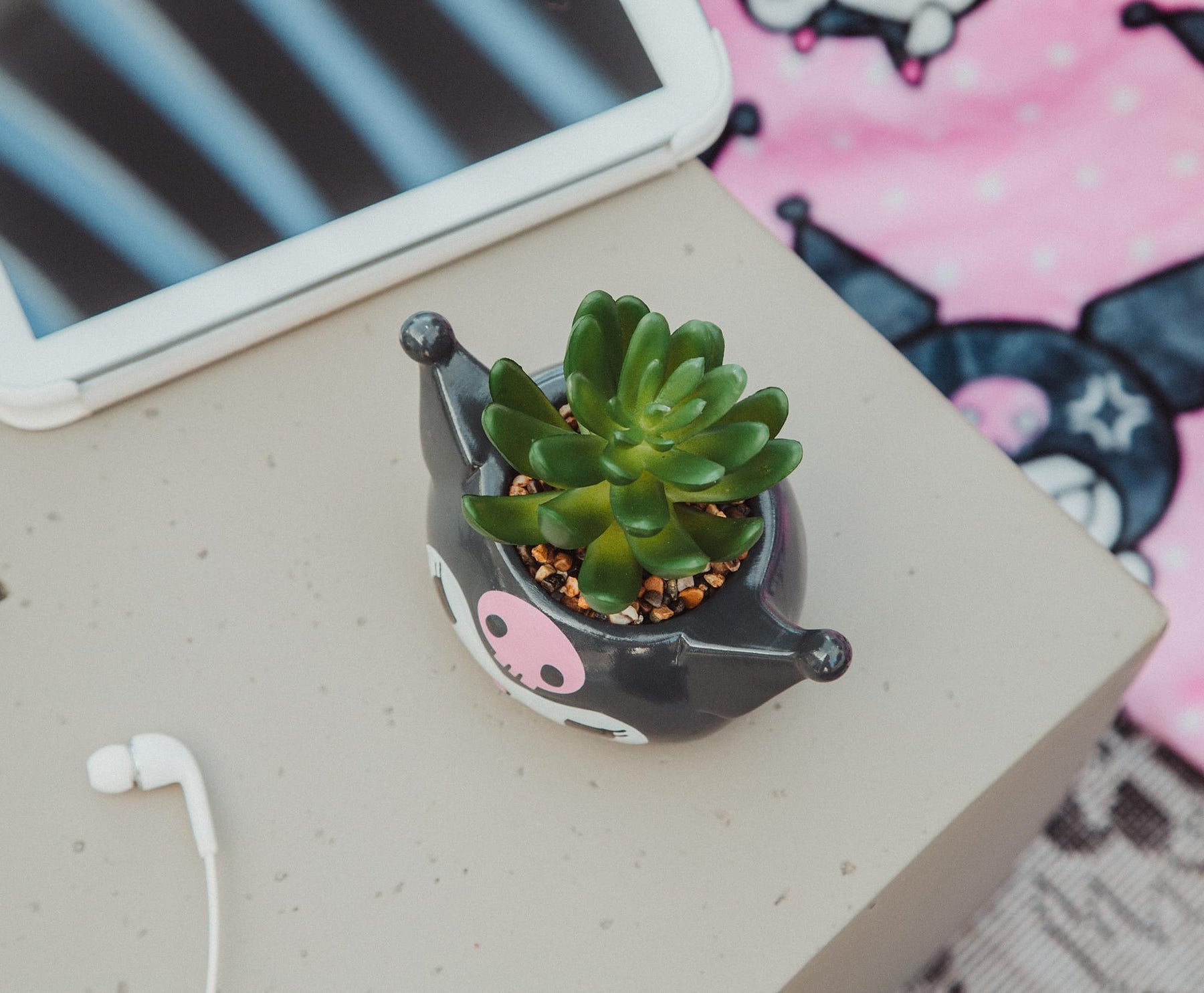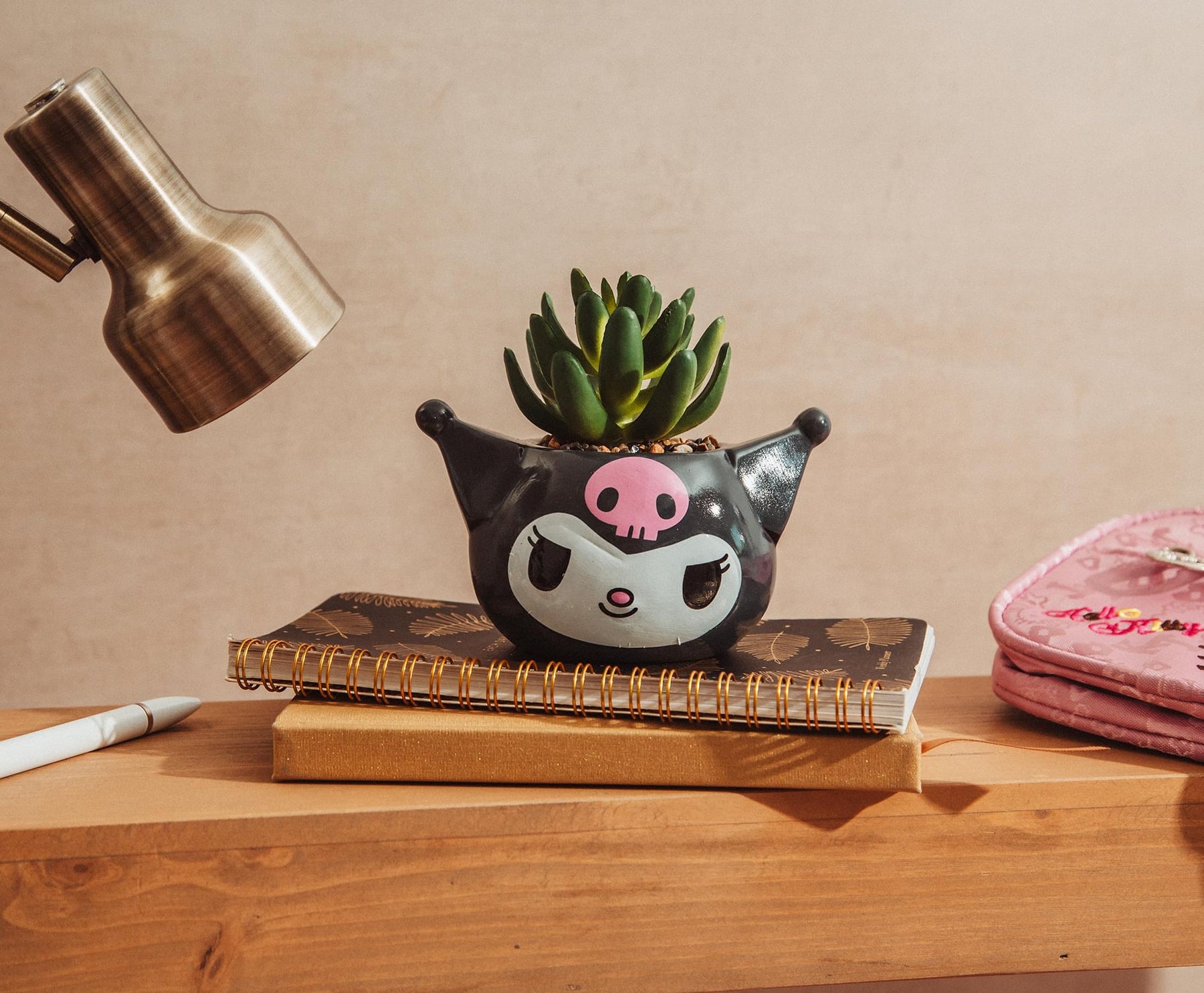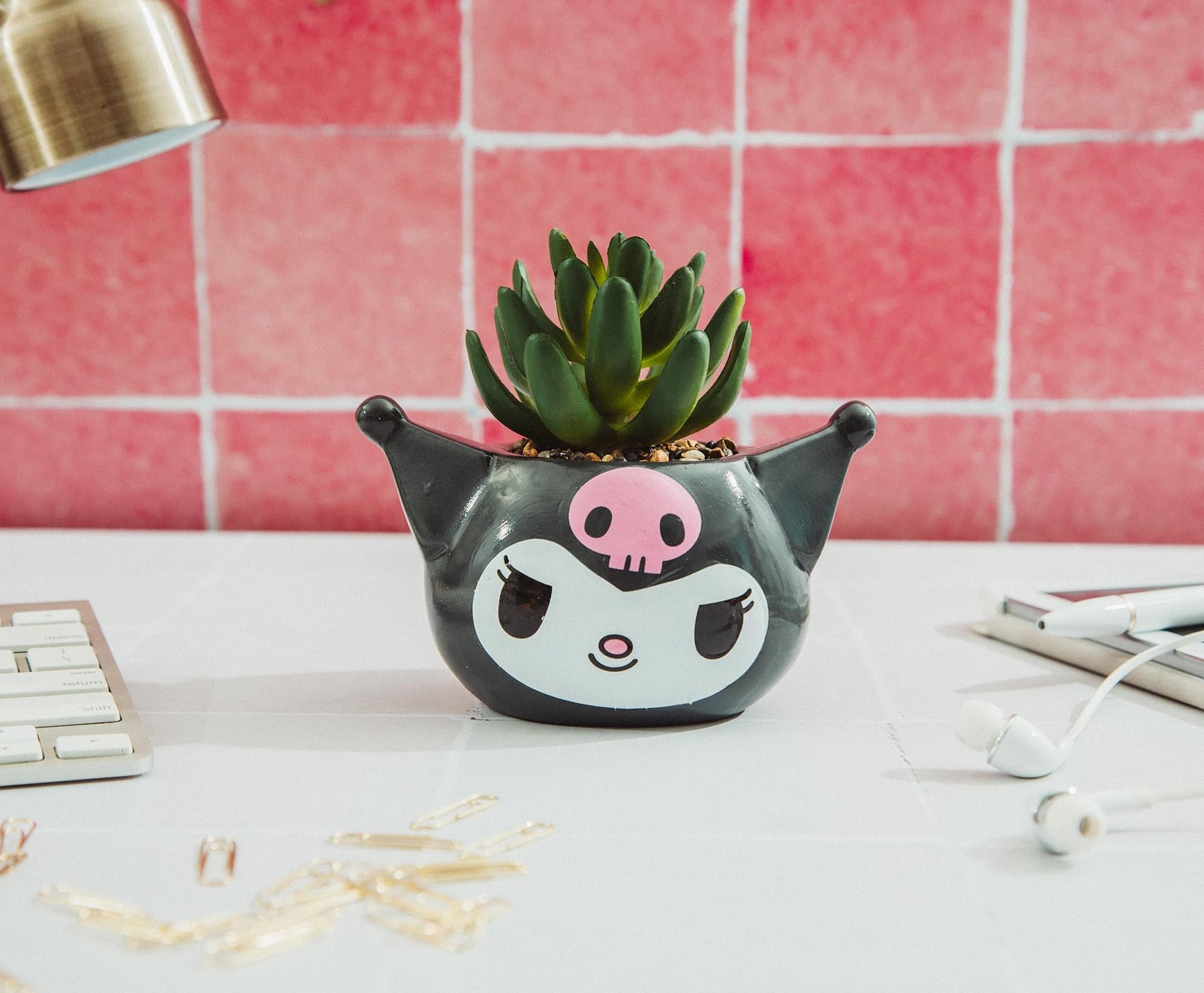 Sanrio Kuromi Smiling Head 3-Inch Ceramic Mini Planter With Artificial Succulent
THE DARING WAY TO DECORATE: Make a bold statement with a little inspiration from Kuromi. The mischievous imp is turning heads as this exclusive mini planter, here to spruce up your cozy living space with her rebellious style.
DEVILISHLY CUTE DESIGN: Donning her signature jester hat, Kuromi is ready for some wicked fun. This carefully sculpted indoor planter resembles the playful prankster's smiling face, featuring an artificial succulent sprouting from the top.
EASY NO-FUSS DECOR: The Kuromi's 5 leader will take the hassle out of maintaining houseplants with this life-like succulent. Spend more time riding with your squad since this artificial plant doesn't require the usual trimming or watering.
A CENTERPIECE IN ANY SPACE: The small ceramic planter pot features a compact design, measuring approximately 3 x 5 x 3 inches and about 5 inches with the artificial plant. The multi-toned, textured design gives it a life-like appearance.
OFFICIAL SANRIO COLLECTIBLE: Your friends will be green with envy when you decorate your space with this mini planter featuring a faux succulent. Share the devilish company of Kuromi with this officially licensed home decor from Sanrio.
LET YOUR REBELLIOUS SIDE SPROUT
Kuromi is here to introduce a little fun, mischief, and greenery into your space with this exclusive indoor mini planter.
Kuromi loves to pull pranks, but she doesn't play around when it comes to decorating. Flashing a sly smile, this sculpted ceramic planter faithfully captures the essence of the rebellious imp. Stays true to Kuromi's distinctive style while evoking a sense of natural charm. This mini planter is conveniently sized to fit any space that requires an extra edge.
WHERE MISCHIEF BLOOMS
You'll be a riot with this decorative planter pot that invites the mischievous charm of Kuromi into your home. Adds a playful element to your living space, work desk, or any setting that could use a touch of inspiration from the Kuromi's 5 squad leader. The artificial succulent sprouting from the top adds a touch of nature without the need for maintenance, making it perfect for those without a green thumb.
Embrace your devilish side with officially licensed home decor inspired by the supercute world of Sanrio.
Read All About It on Our Blog
Trending Geek