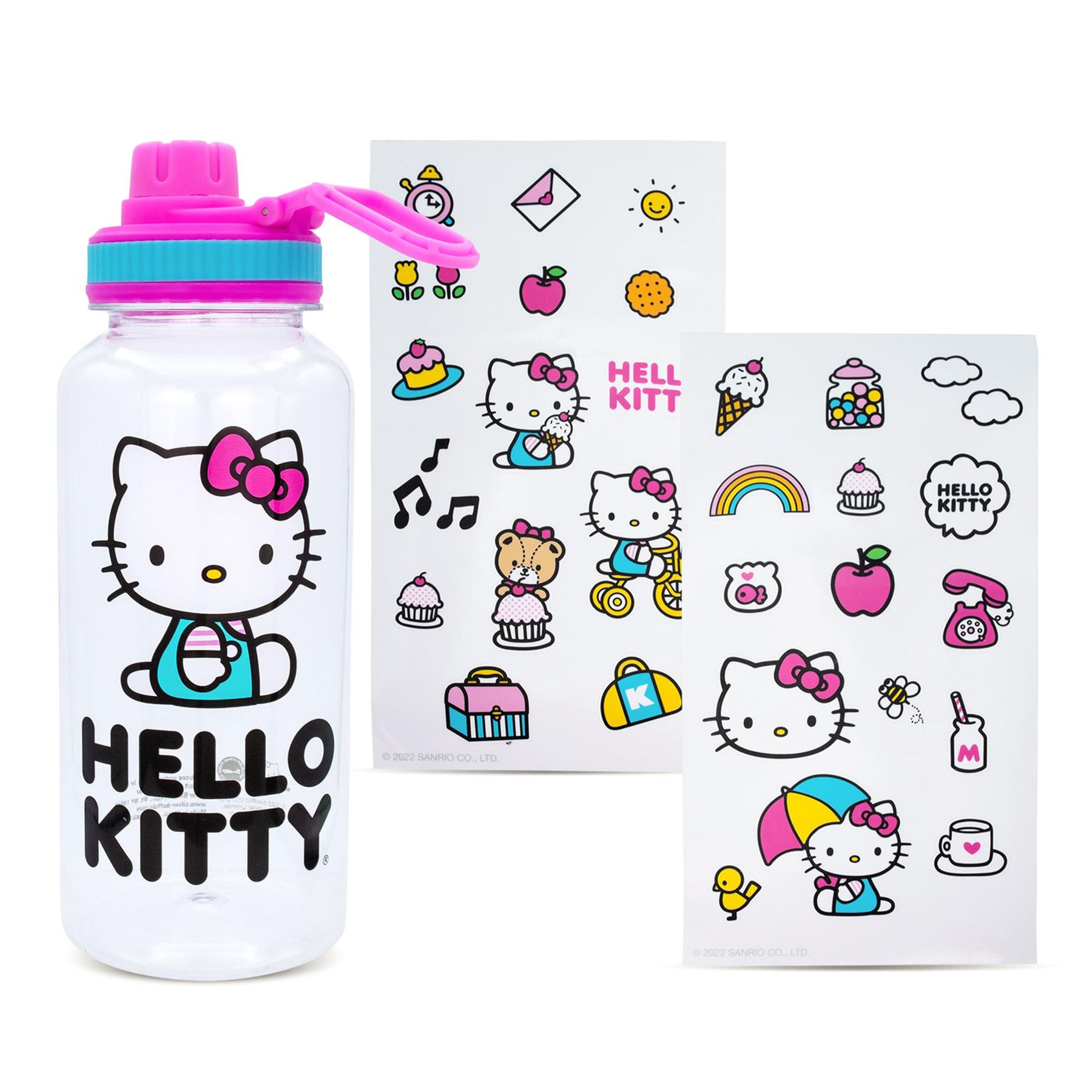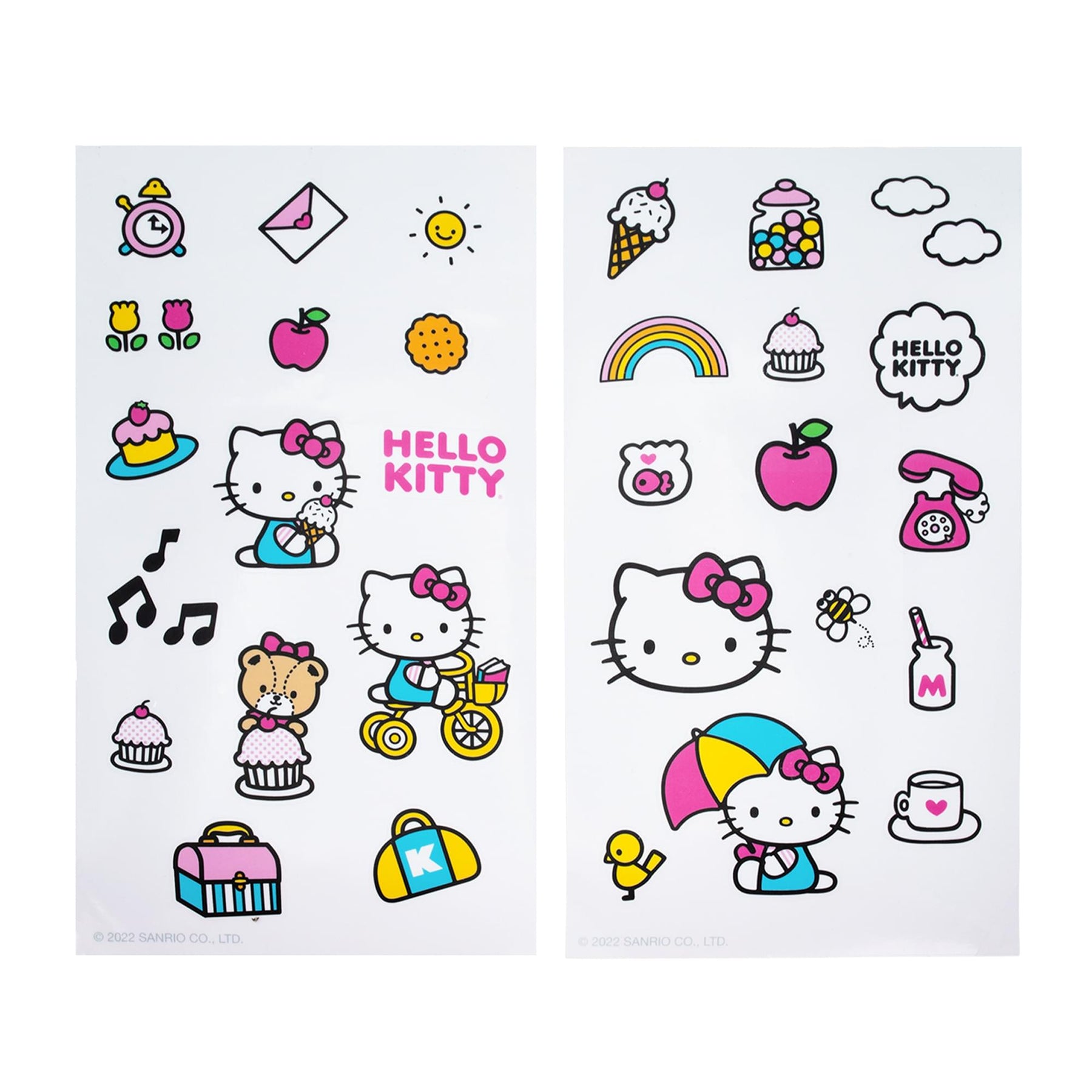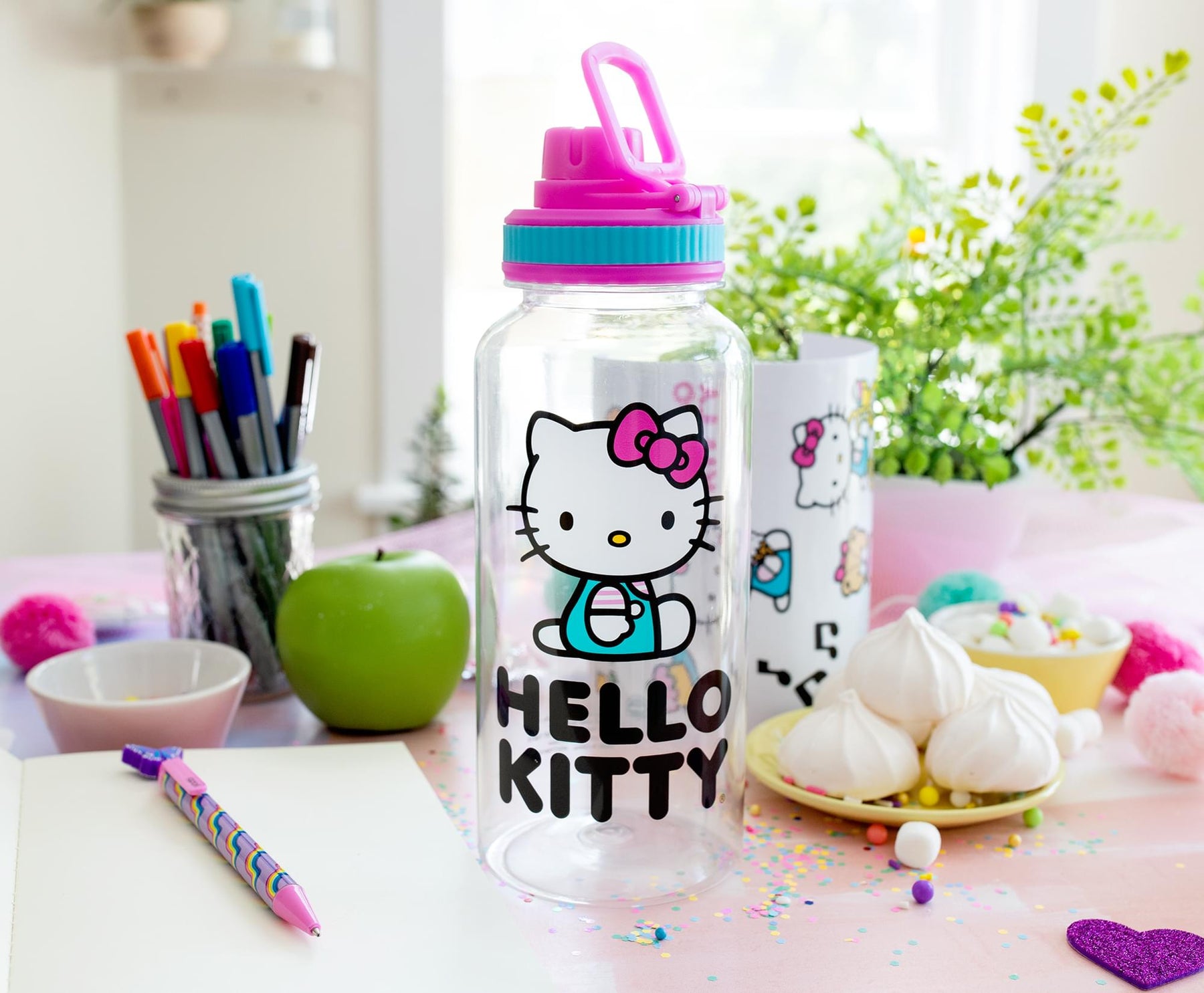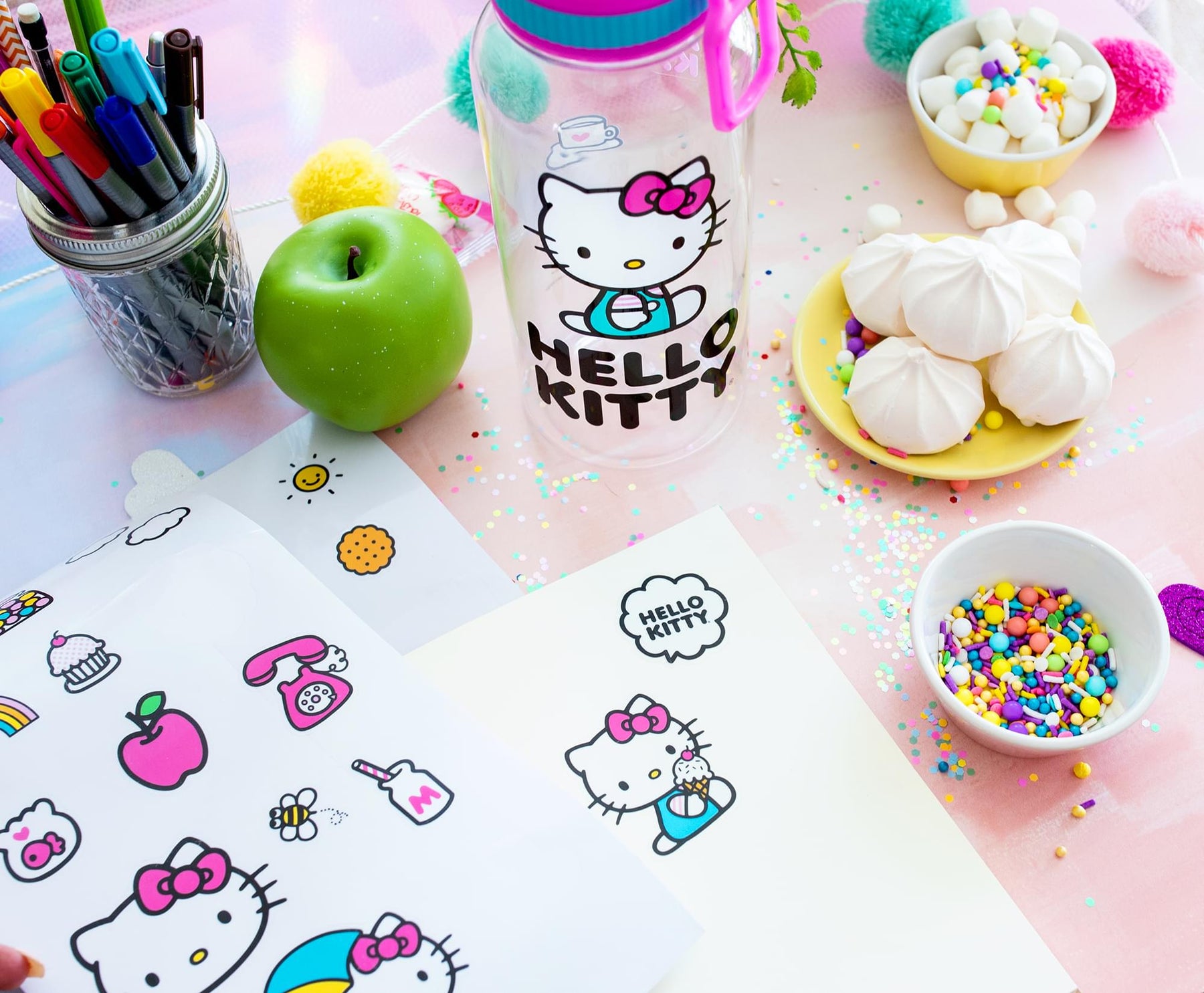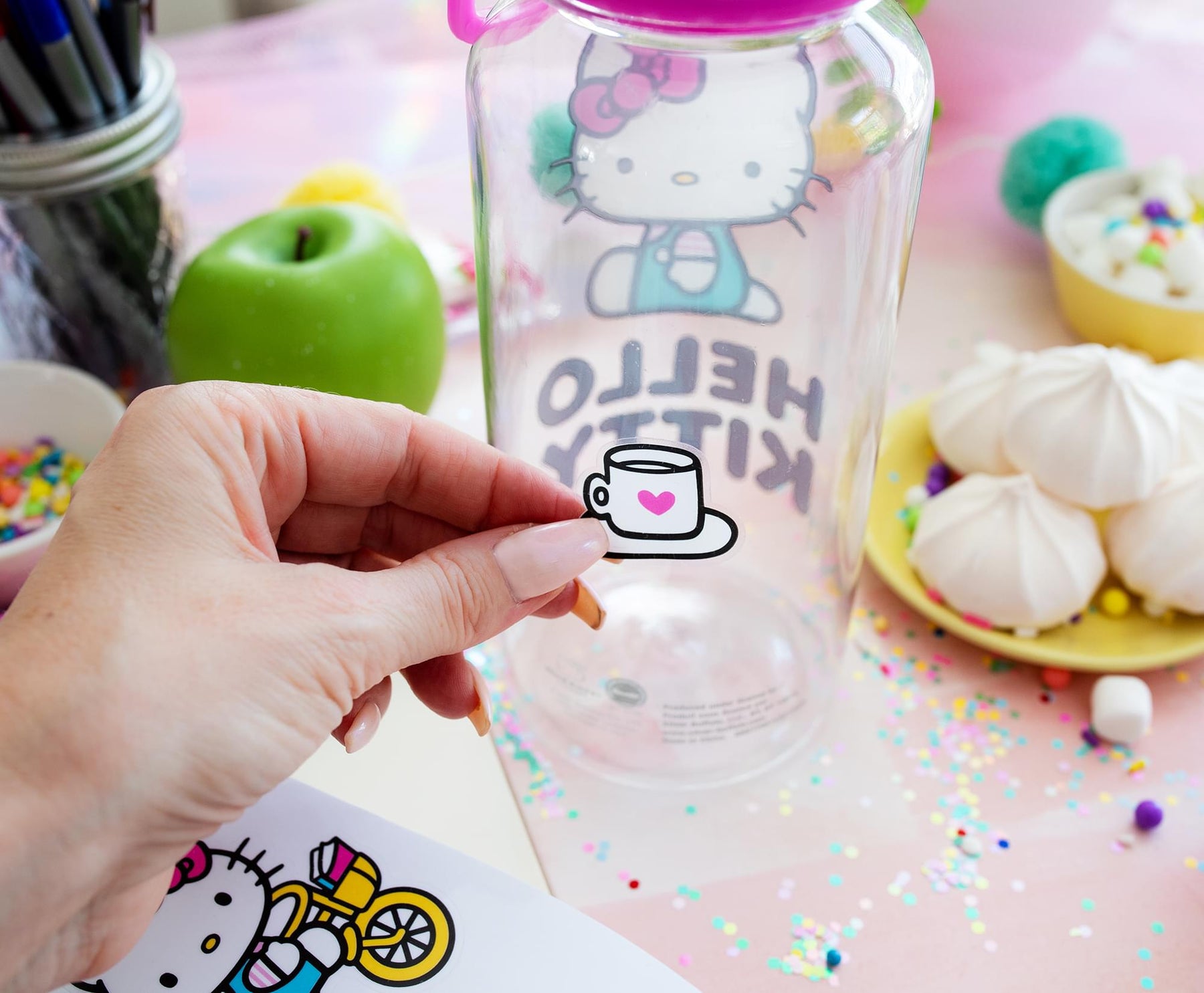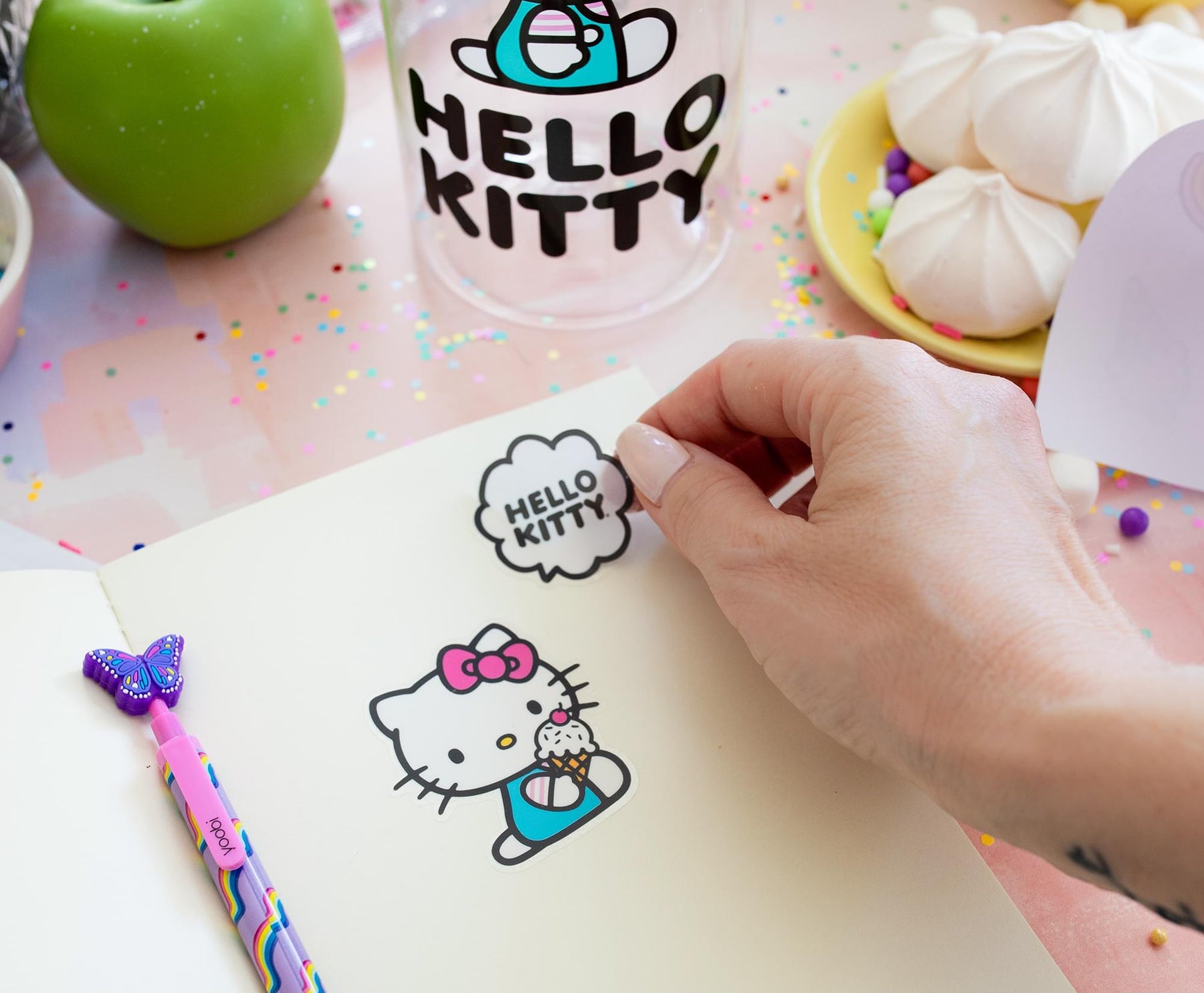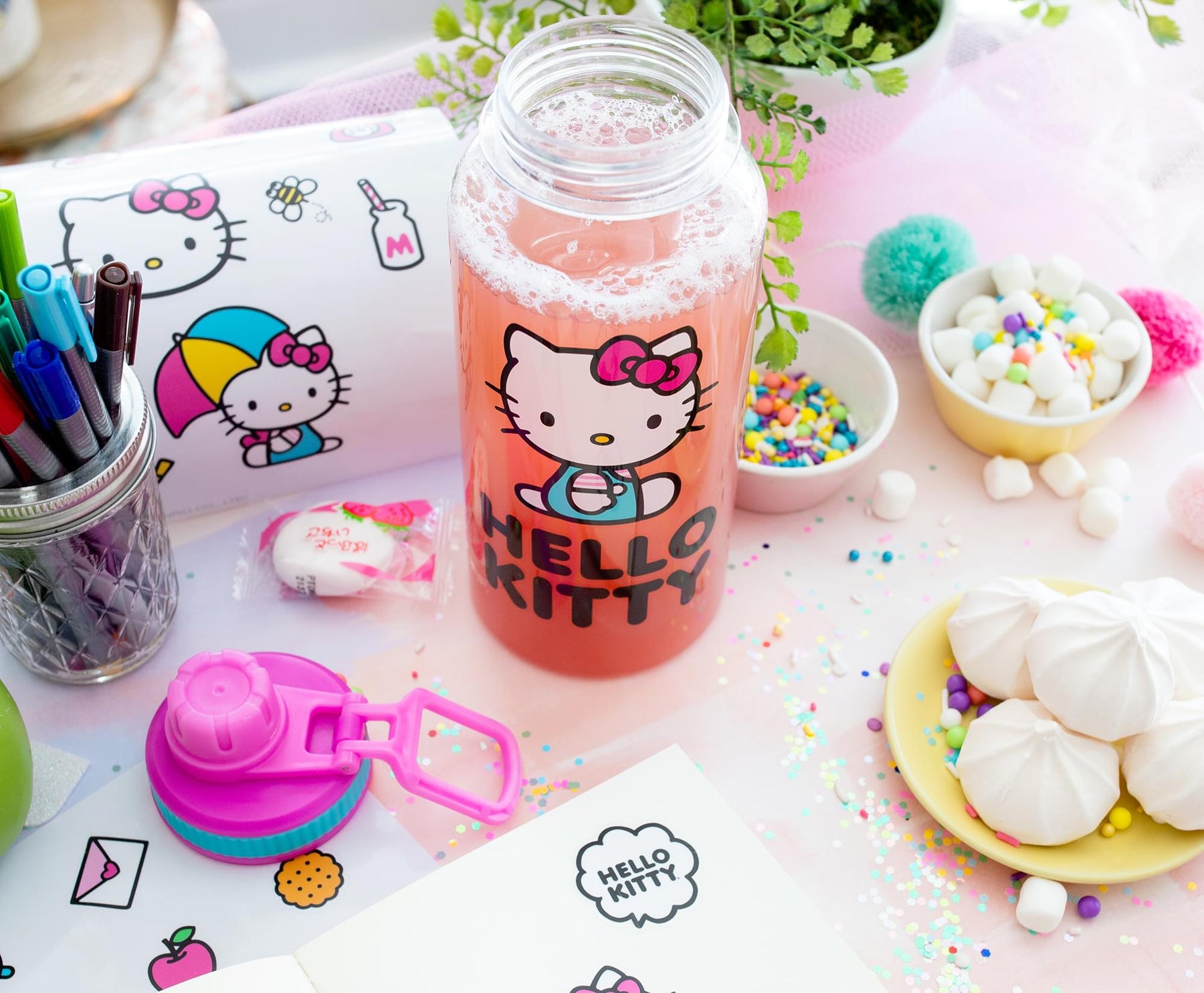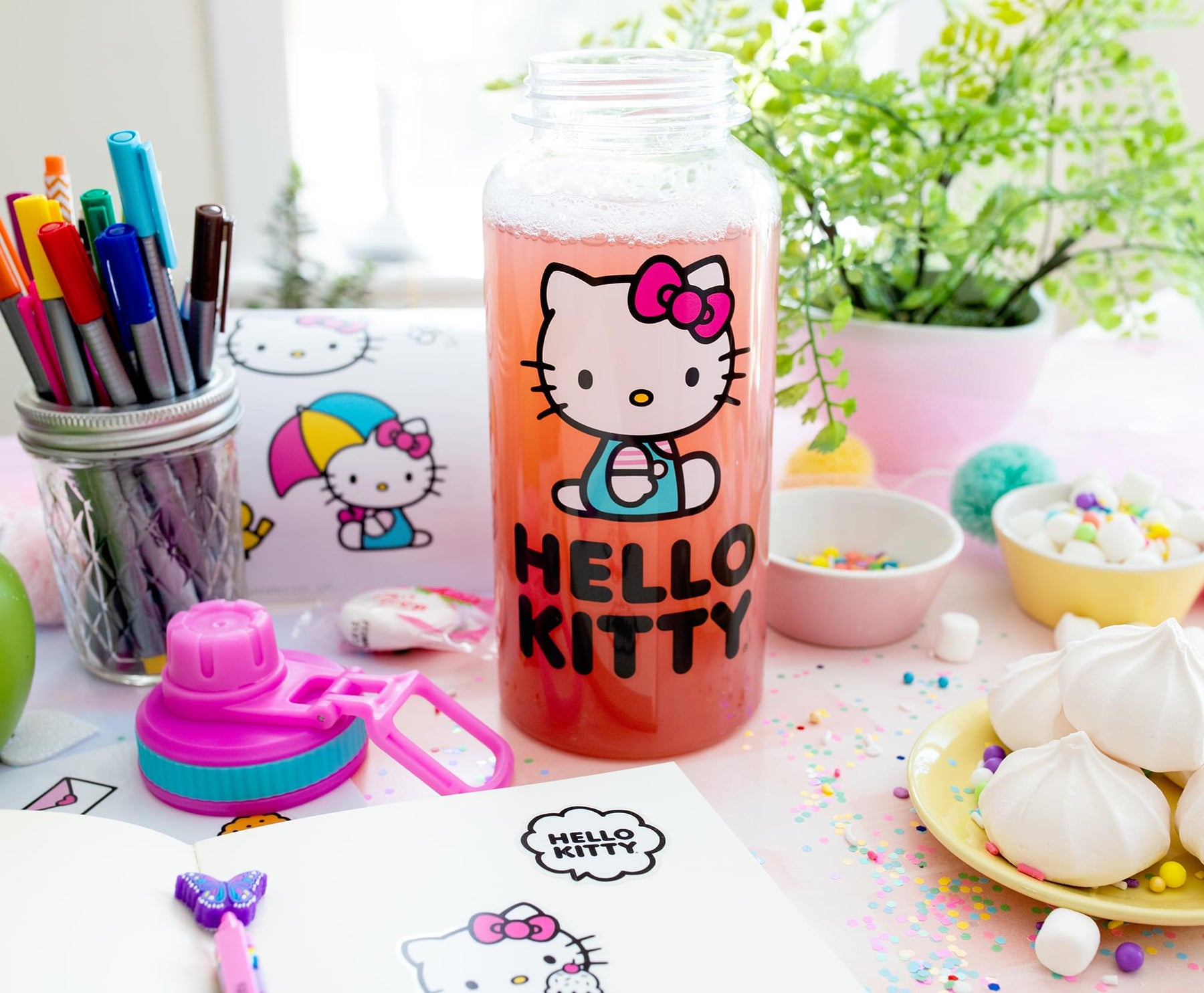 Sanrio Hello Kitty Icons 32-Ounce Water Bottle and Sticker Set
SAY HELLO TO AN ICON: The only one would can make the timeless fashion Hello Kitty look better is you with this exclusive water bottle and sticker set. Then take your art with you on your adventures and make your trip that much more stylish.
SHOW OFF YOUR STYLE: Hello Kitty is here, just waiting for you to decorate her world with your unique style. This plastic water bottle comes with a sticker set that allows you to make it look like no other bottle out there.
A LITTLE FRIENDSHIP GOES A LONG WAY: This BPA-free plastic jug is made to resist the slings and arrows that life may throw at you. Easy to maintain without extra effort, it's top-rack dishwasher safe. Not suitable for microwave.
AS BIG AS YOUR HEART: You won't miss a moment with your friends while staying hydrated from this water jug. Generously holds 32 ounces of your preferred beverage, with your liquids kept safe inside with the screw-top lid.
OFFICIAL SANRIO COLLECTIBLE: You'll stay happily hydrated with this officially licensed water bottle featuring Hello Kitty and your wonderful artwork. Perfect for enjoying a refreshment while making unforgettable memories with friends.
YOU CAN NEVER HAVE TOO MANY FRIENDS
Take the timeless look of Hello Kitty and add your own flair with this exclusive water bottle and sticker set from Sanrio.
Hello Kitty has been a fashion icon for decades, showing off all her looks around the world. But now it's your turn to add to her aesthetic. She's sitting pretty on this plastic water bottle, adorned with her name in black letters. However, her world appears a little dull. That's where you come in. Using the included sticker pages, you give her world some style, all the while making it entirely your own. It's your world, play in it!
ENJOY THE KAWAII SIDE OF LIFE WITH HELLO KITTY AND HER PALS
We have it on good authority that this 32-ounce water bottle has all the supercute sweetness a Sanrio fan could hope for. Planning a fun day ahead? Bring along all your bottle with Hello Kitty artwork along with you and check refreshments off your list. The screw top keeps your beverages safely contained and doubles as a convenient carrying handle for taking on your travels.
Art is better when you share it on this officially licensed drinkware from Sanrio.
CARE INSTRUCTIONS
Easy care
Top-rack dishwasher safe
Not microwave safe