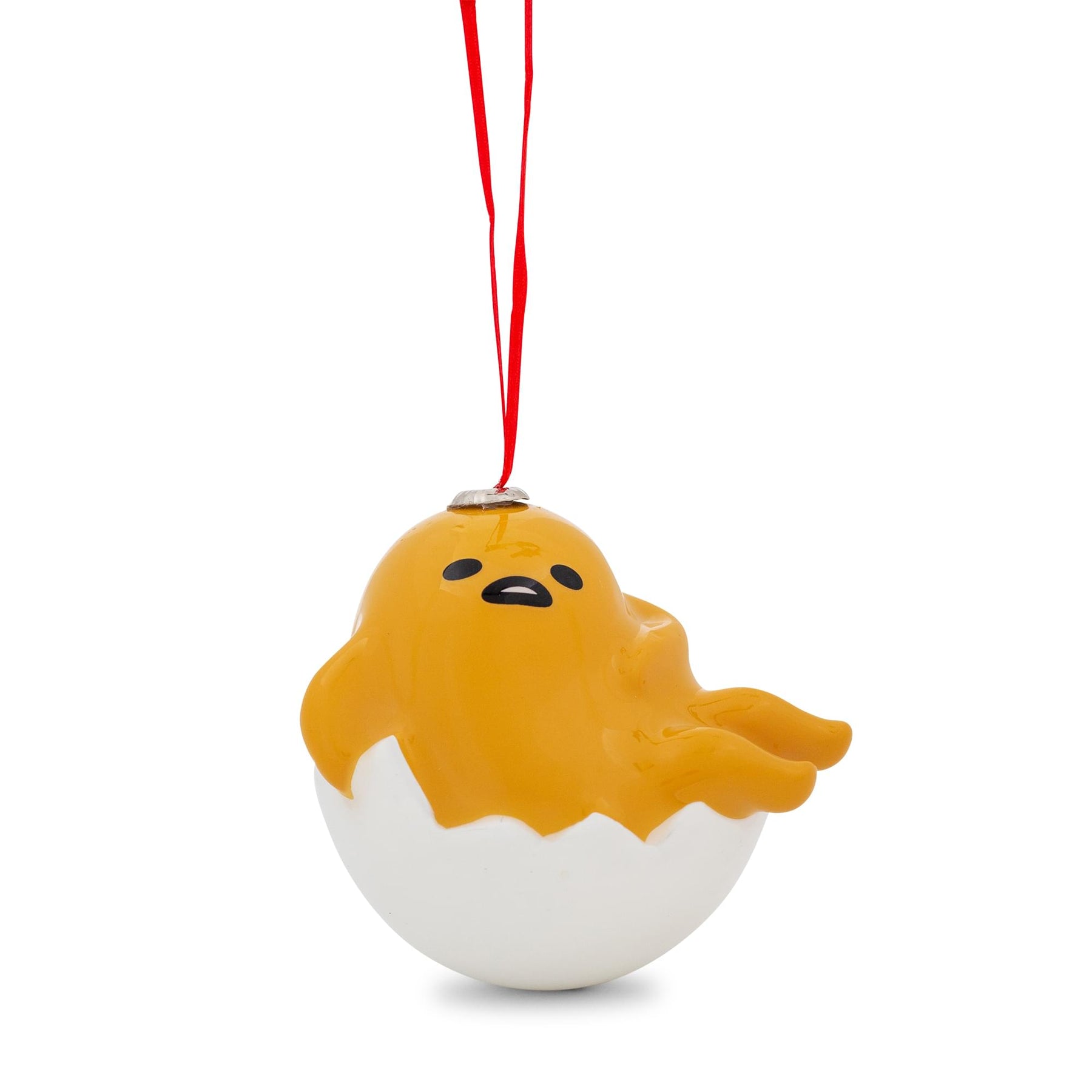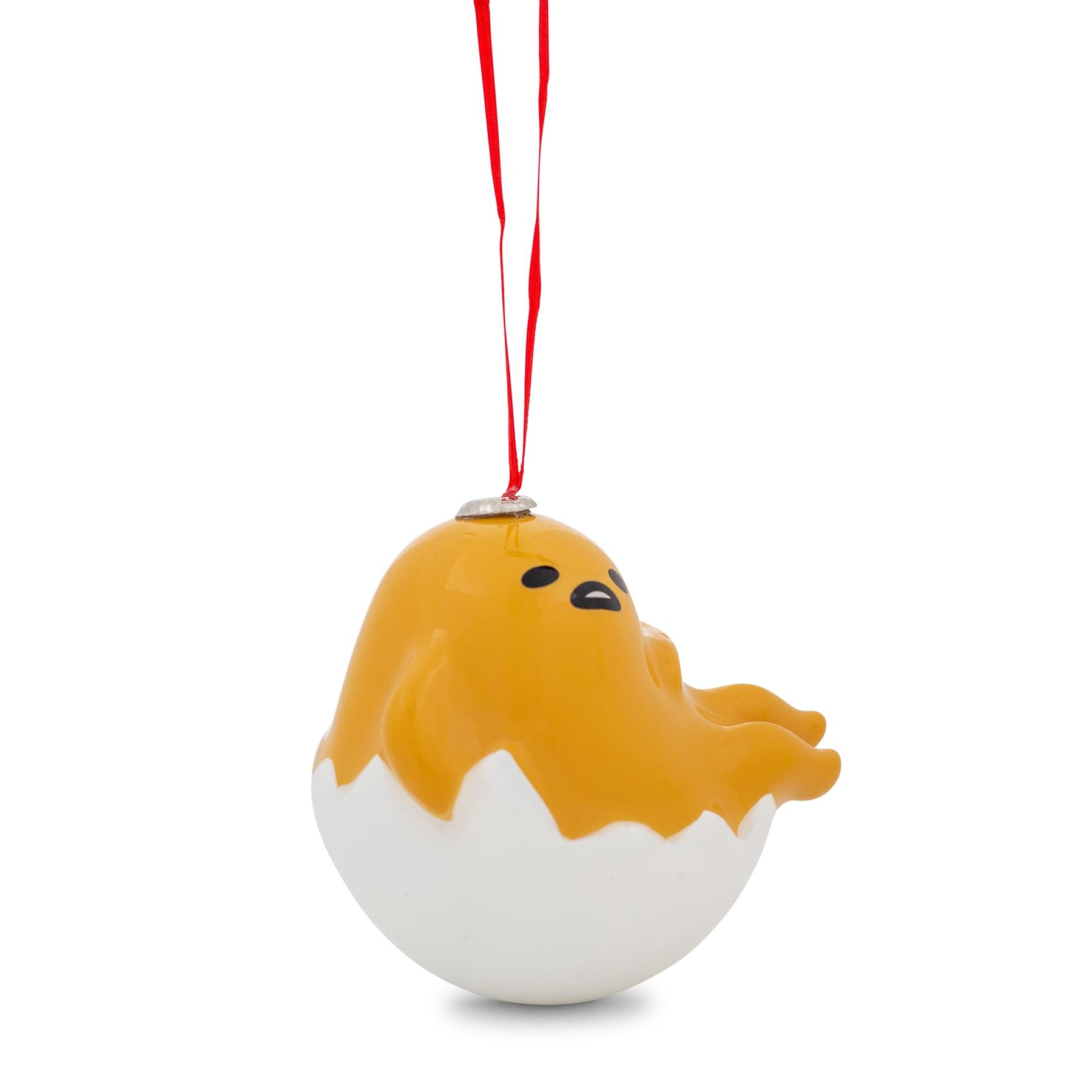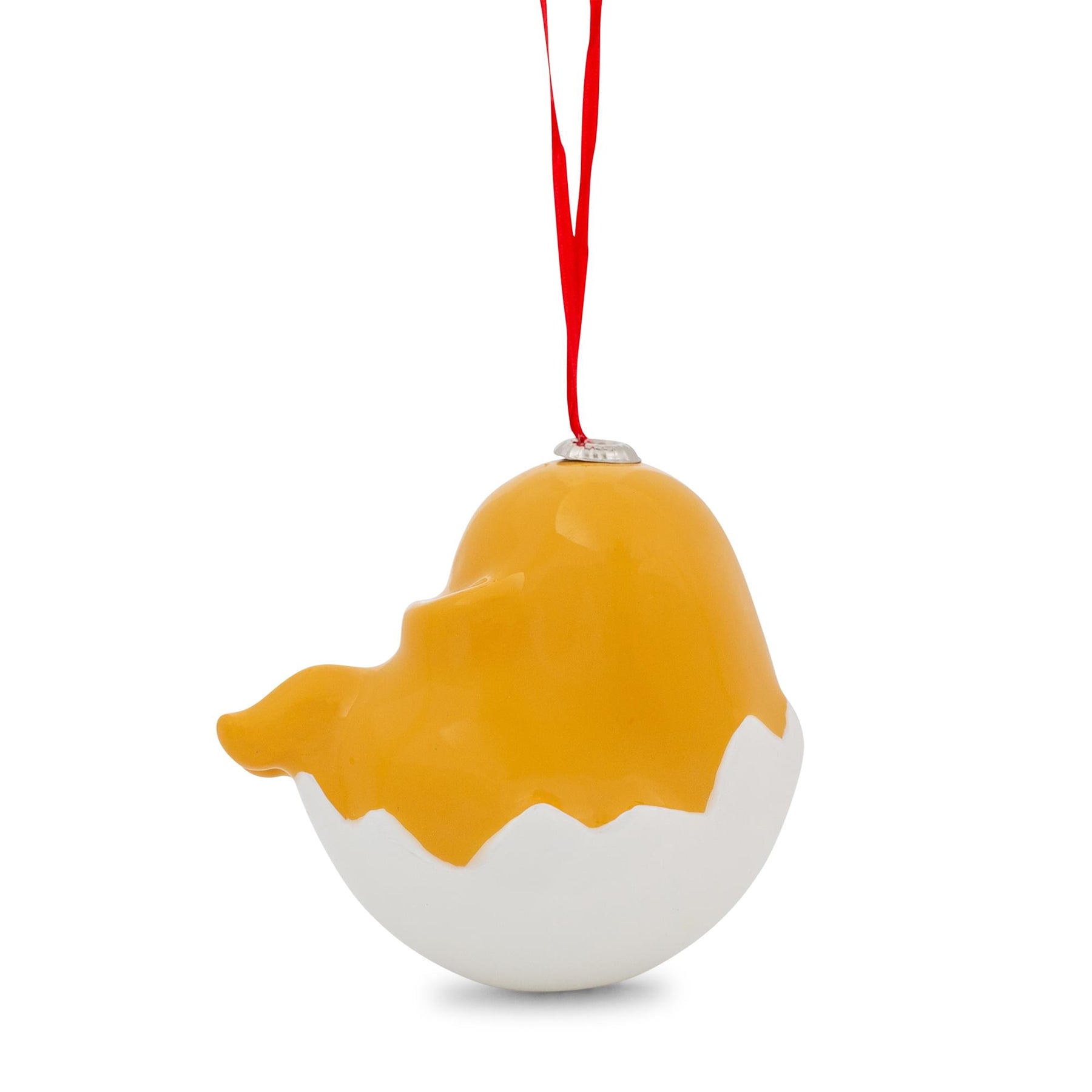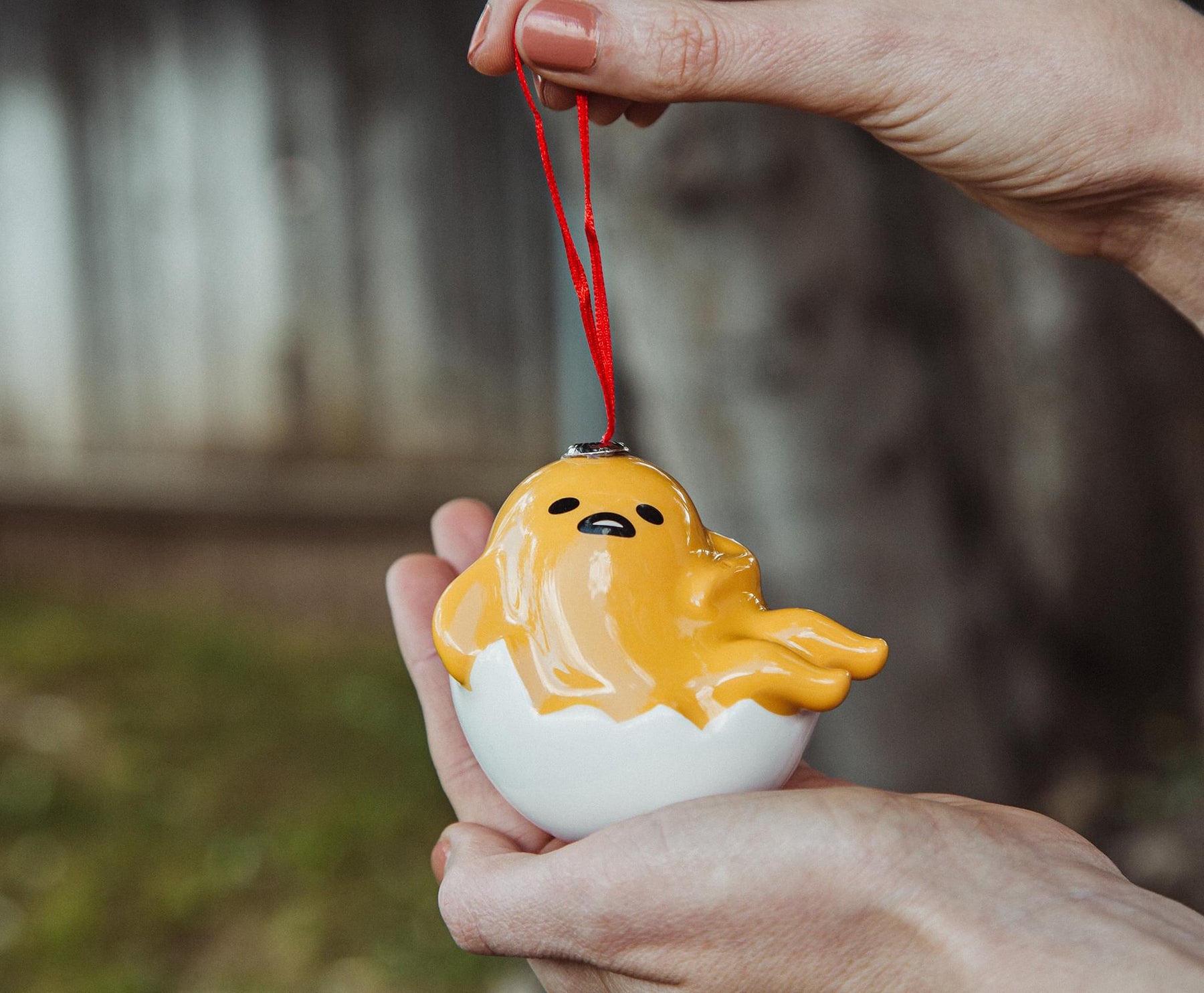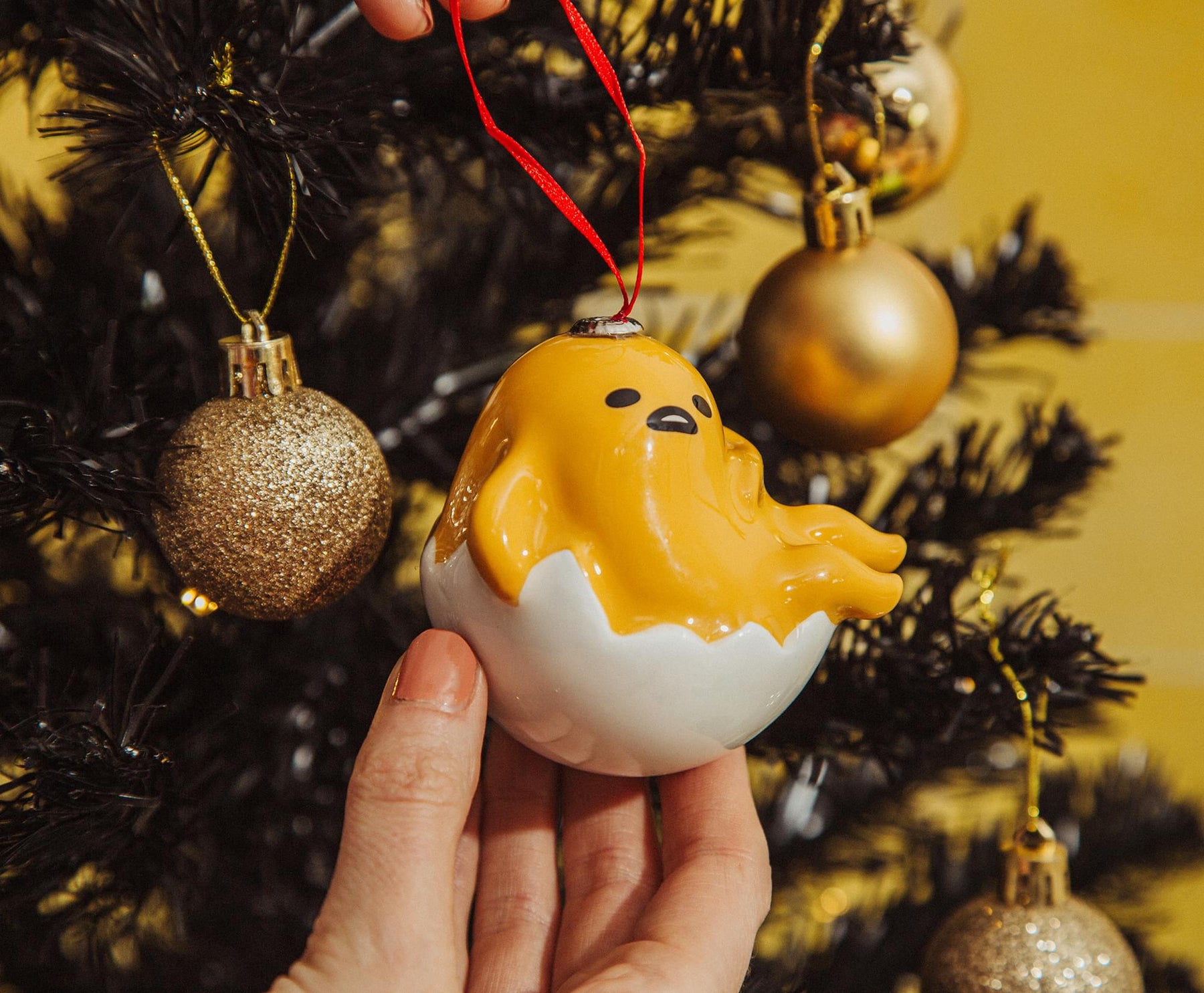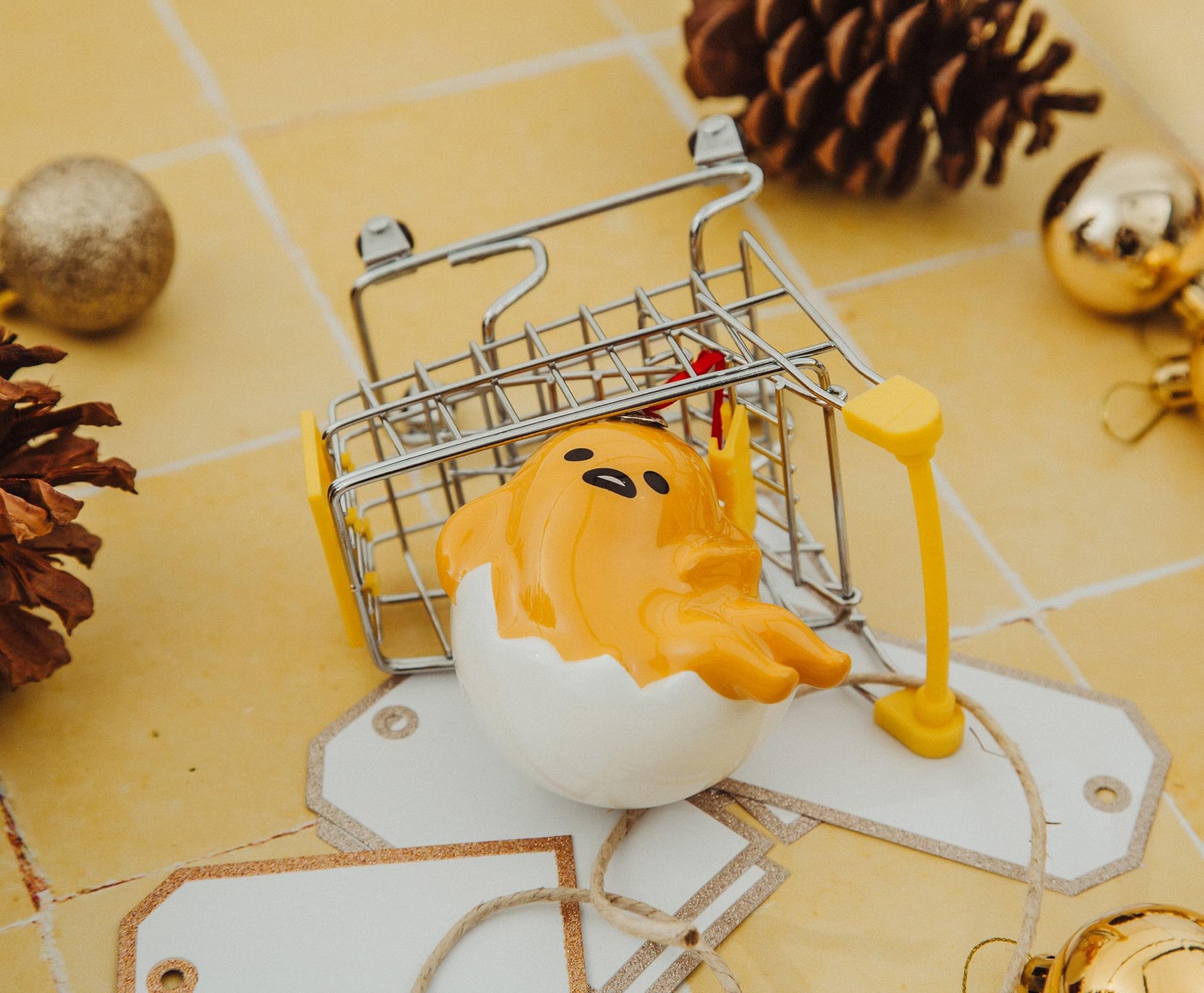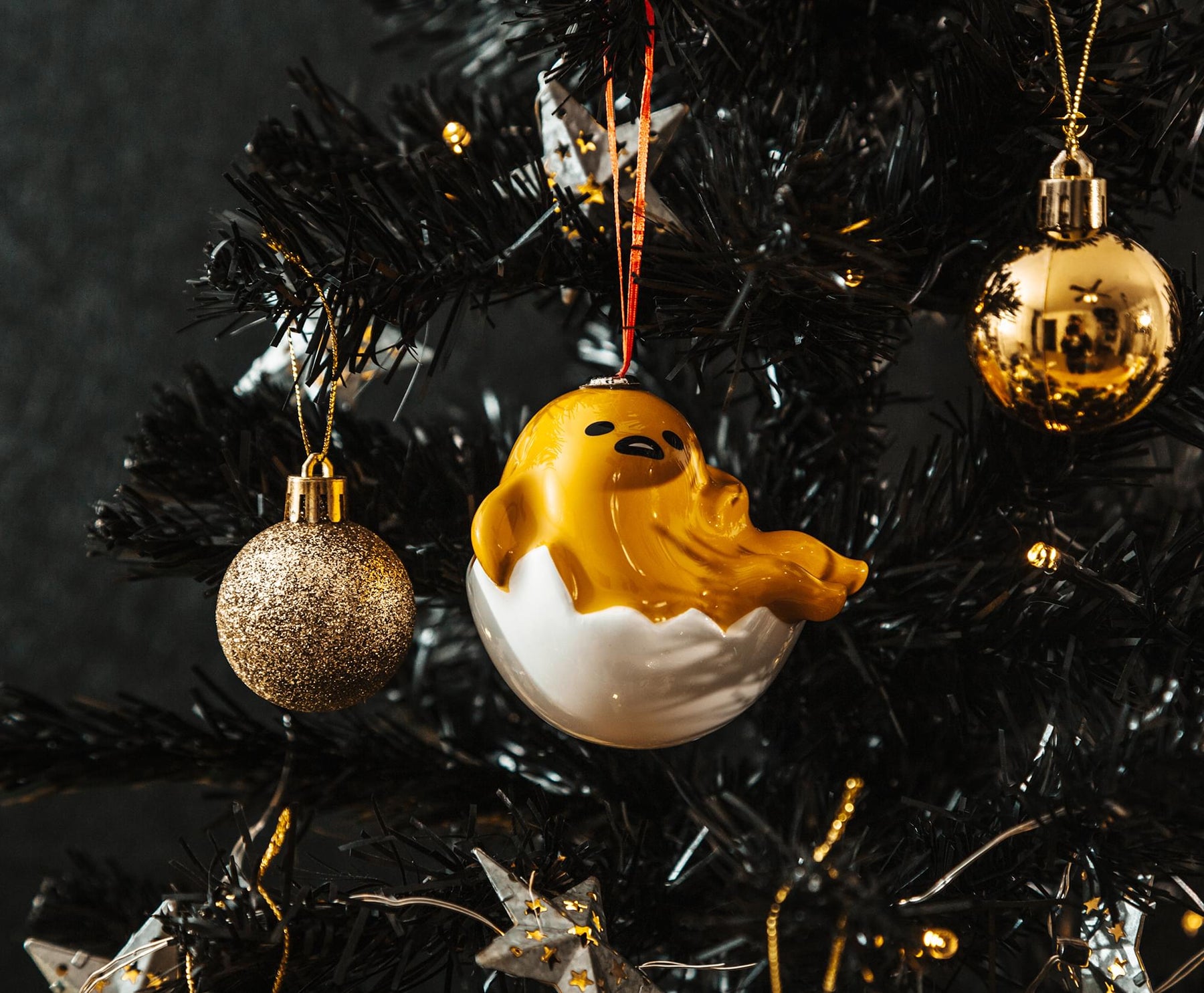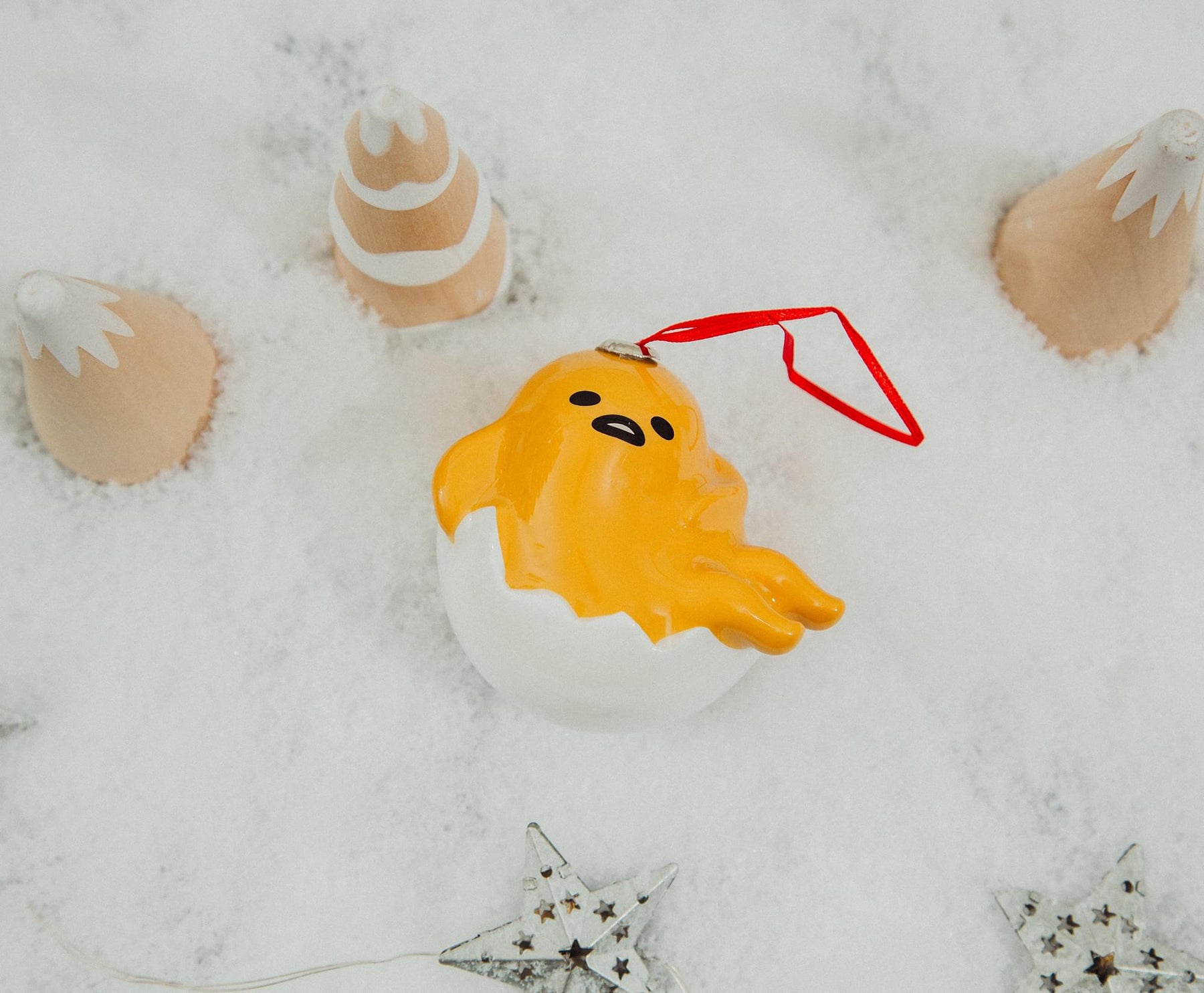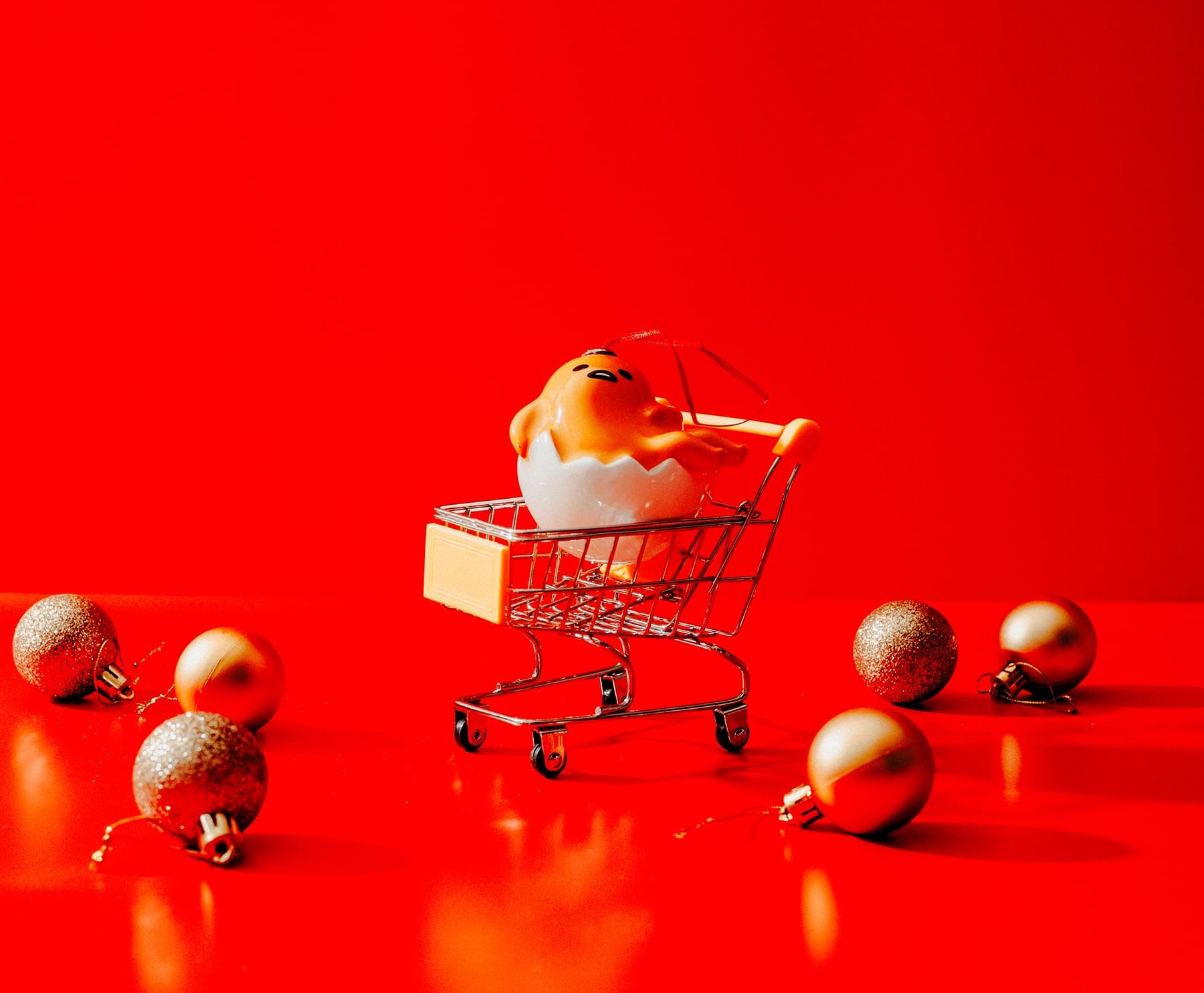 Sanrio Gudetama 4-Inch Shatterproof Decoupage Ornament
TIS THE SEASON FOR RELAXING: Don't let the hustle and bustle get you down. Take it easy with this exclusive ornament featuring Gudetama, who's relaxed vibes can turn your festivities into a celebration of all things delightfully lazy.
FESTIVELY LAID-BACK: Nestled within a cracked eggshell is the lackadaisical Gudetama in a reclined pose. The design encapsulates the Lazy Egg's carefree attitude, adding a low-key touch of amusement to your Christmas tree decorations.
GET EGG-CITED FOR THE HOLIDAYS: Christmas will be anything but "meh" when hanging this ornament on your tree with the attached red ribbon. Don't get lazy decorating when you've got this ornament, measuring approximately 4 inches tall.
QUALITY THAT'S ANYTHING BUT LAZY: Lounge around the tree with this charming visual delight. The lightweight design of this ornament is made with shatter-resistant decoupage to bring years of enjoyment on cozy Christmas mornings.
OFFICIAL SANRIO COLLECTIBLE: The holidays can take a lot out of you, from gift shopping to decorating. Gudetama is here to bring things down a notch with this officially licensed decoupage ornament from the festive world of Sanrio.
TAKE IT (OVER) EASY FOR THE HOLIDAYS
Enjoy a little downtime amidst the hustle and bustle with Gudetama, lazing about as this exclusive decoupage ornament.
Looking to add some personality to your Christmas tree? Look no further than this adorable ornament featuring everyone's favorite Lazy Egg. This unique piece of seasonal decor captures the carefree Gudetama lounging within a cracked eggshell, embracing a relaxed outlook for the holidays.
RECLINE AND DECORATE WITH EASE
Let Gudetama's laid-back attitude inspire you to take it easy and de-stress during this hectic time of year.
Crafted with shatterproof decoupage, you can relax knowing that this ornament will be hanging around on your Christmas tree for many seasons to come. Not only is this holiday ornament a charming piece of Christmas decor, but it's also a versatile addition to your festivities. Hang it on your Christmas tree, tie it onto a gift, or place it in a stocking.
Enjoy a lazy holiday with this officially licensed ornament from the festive world of Sanrio.