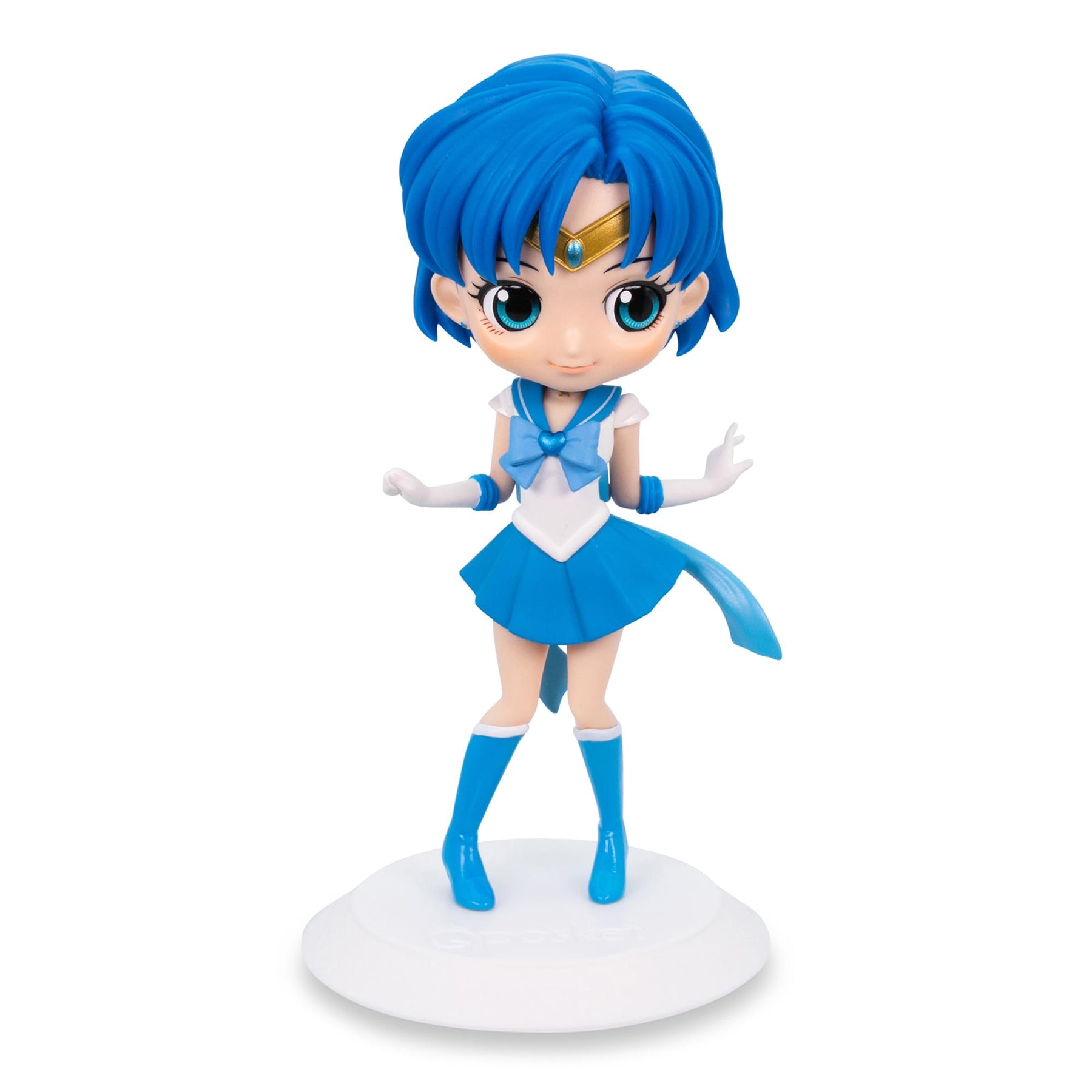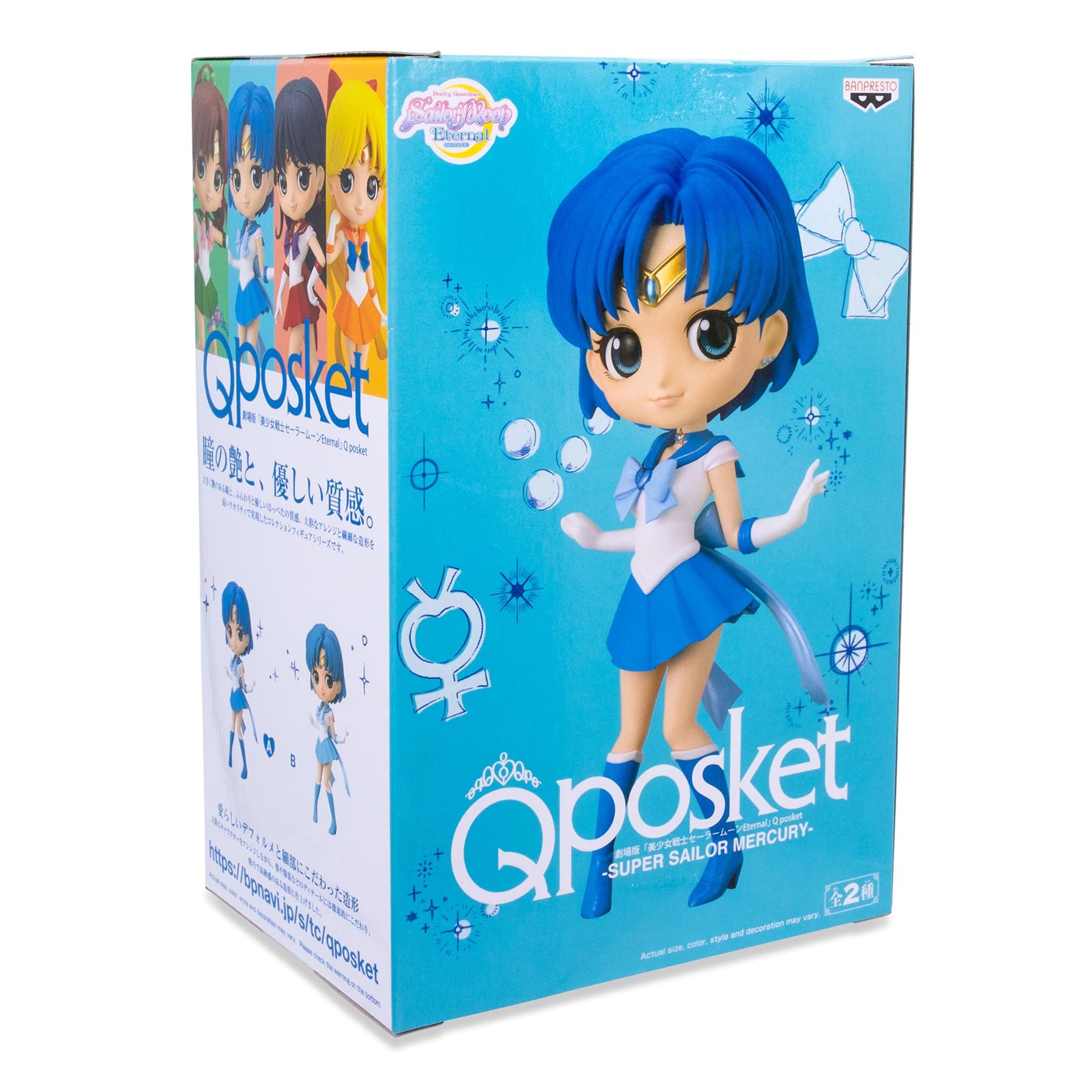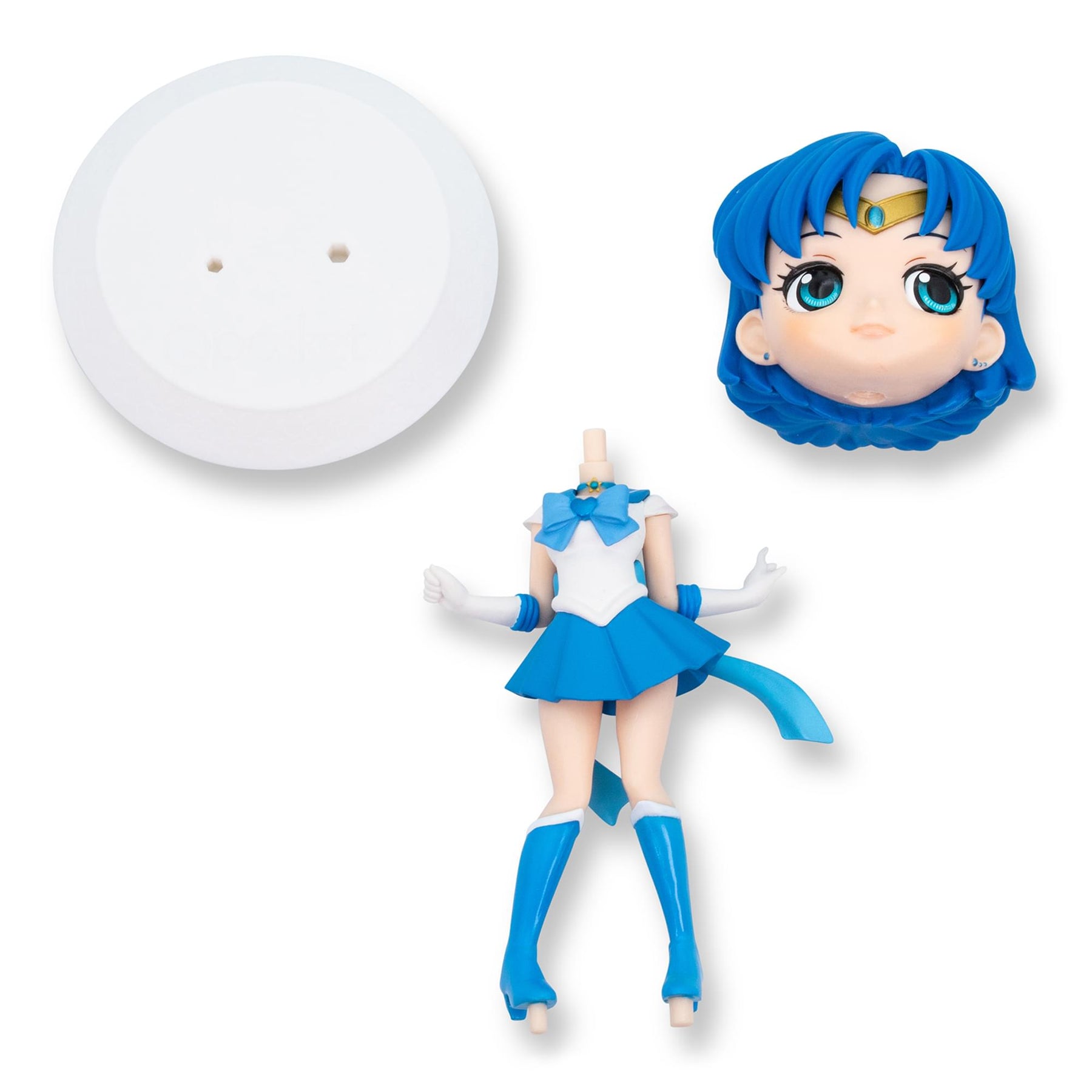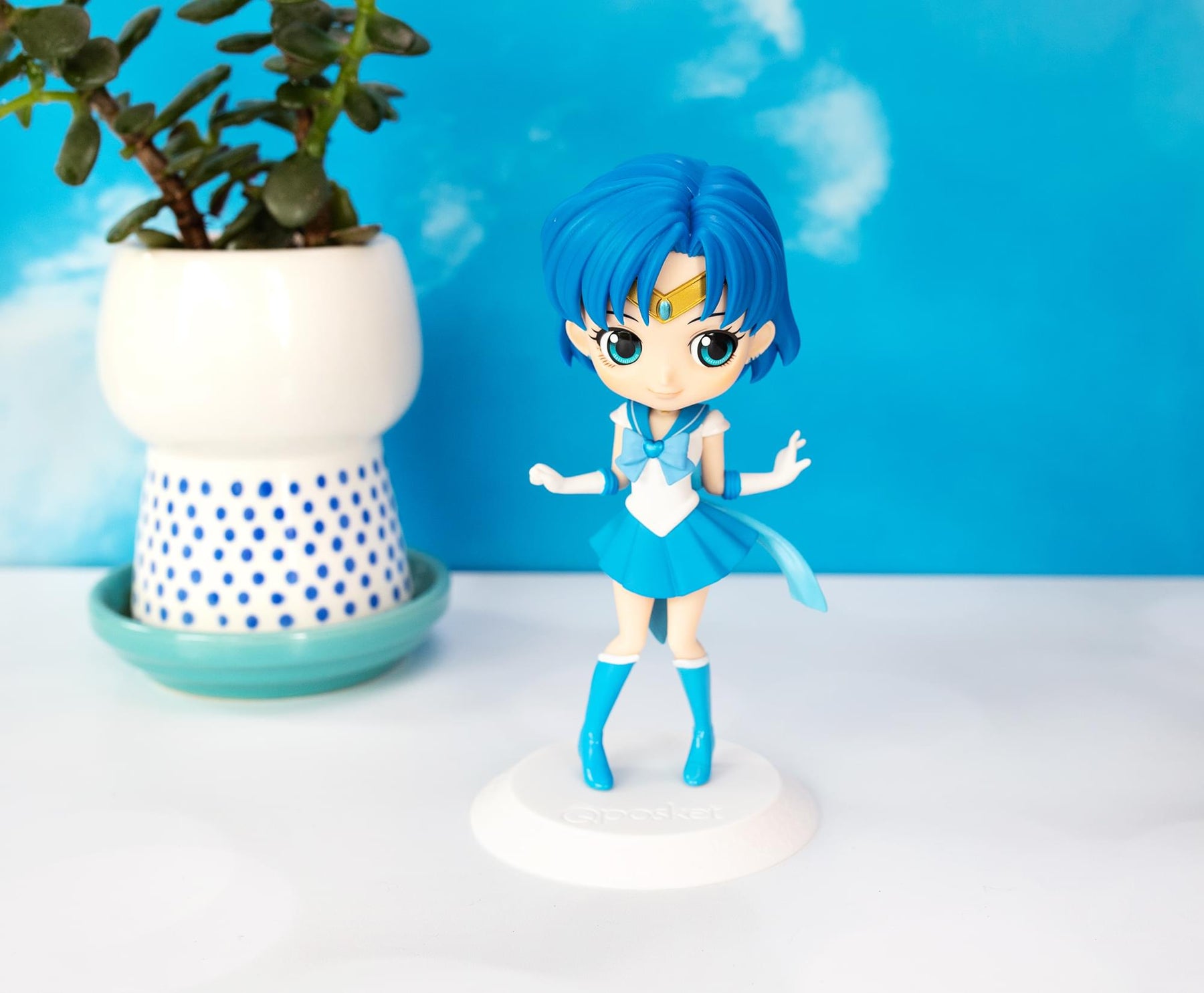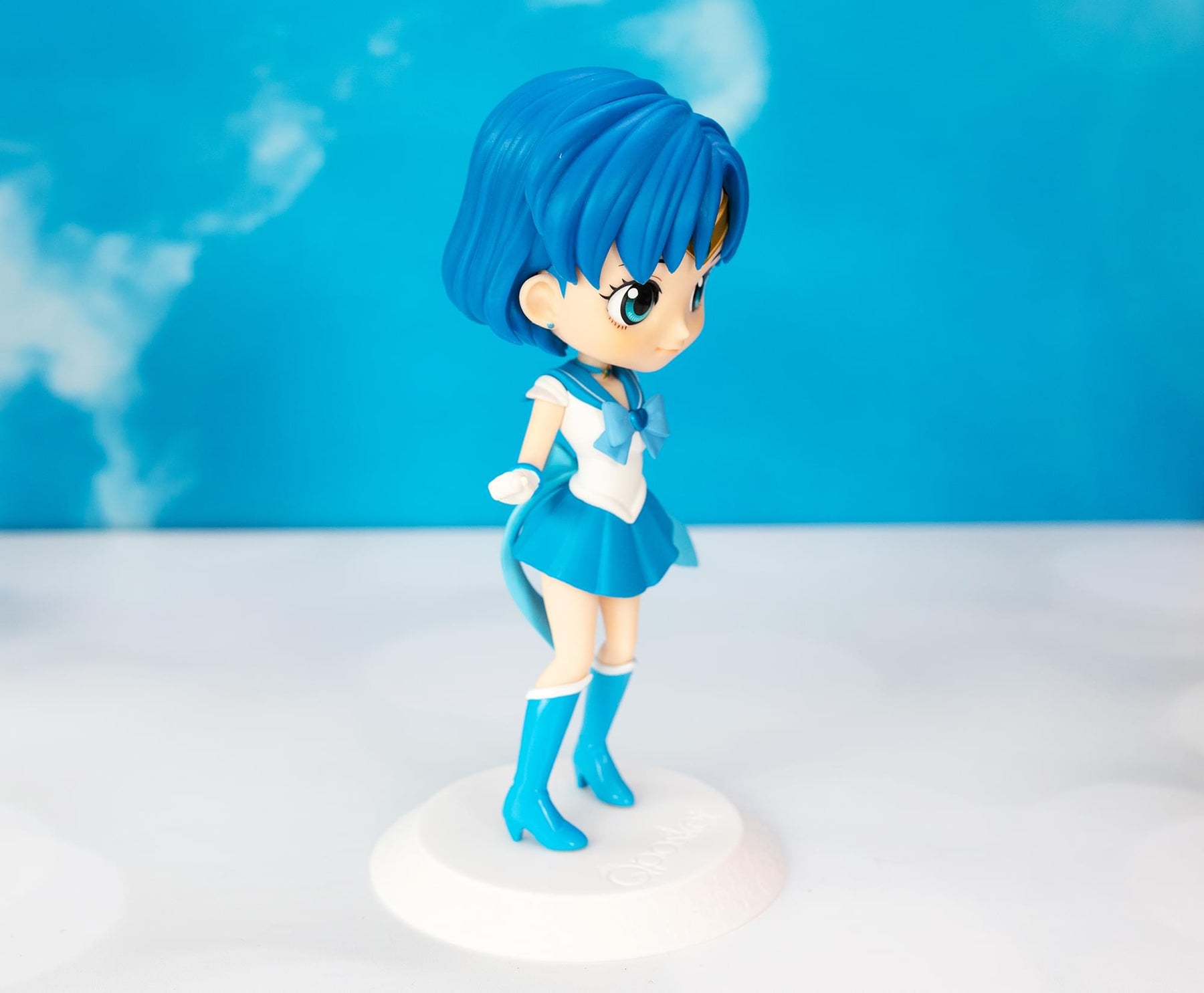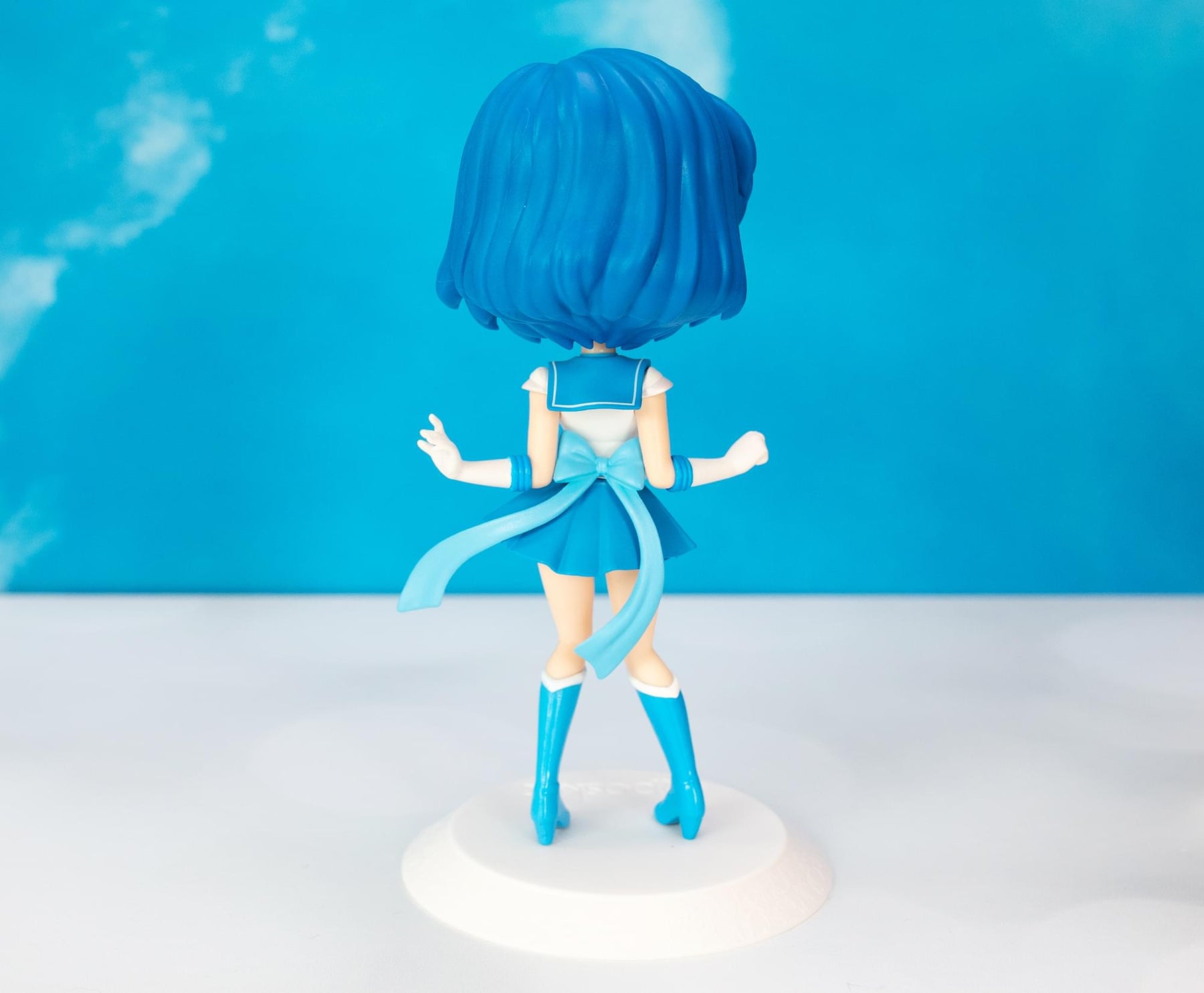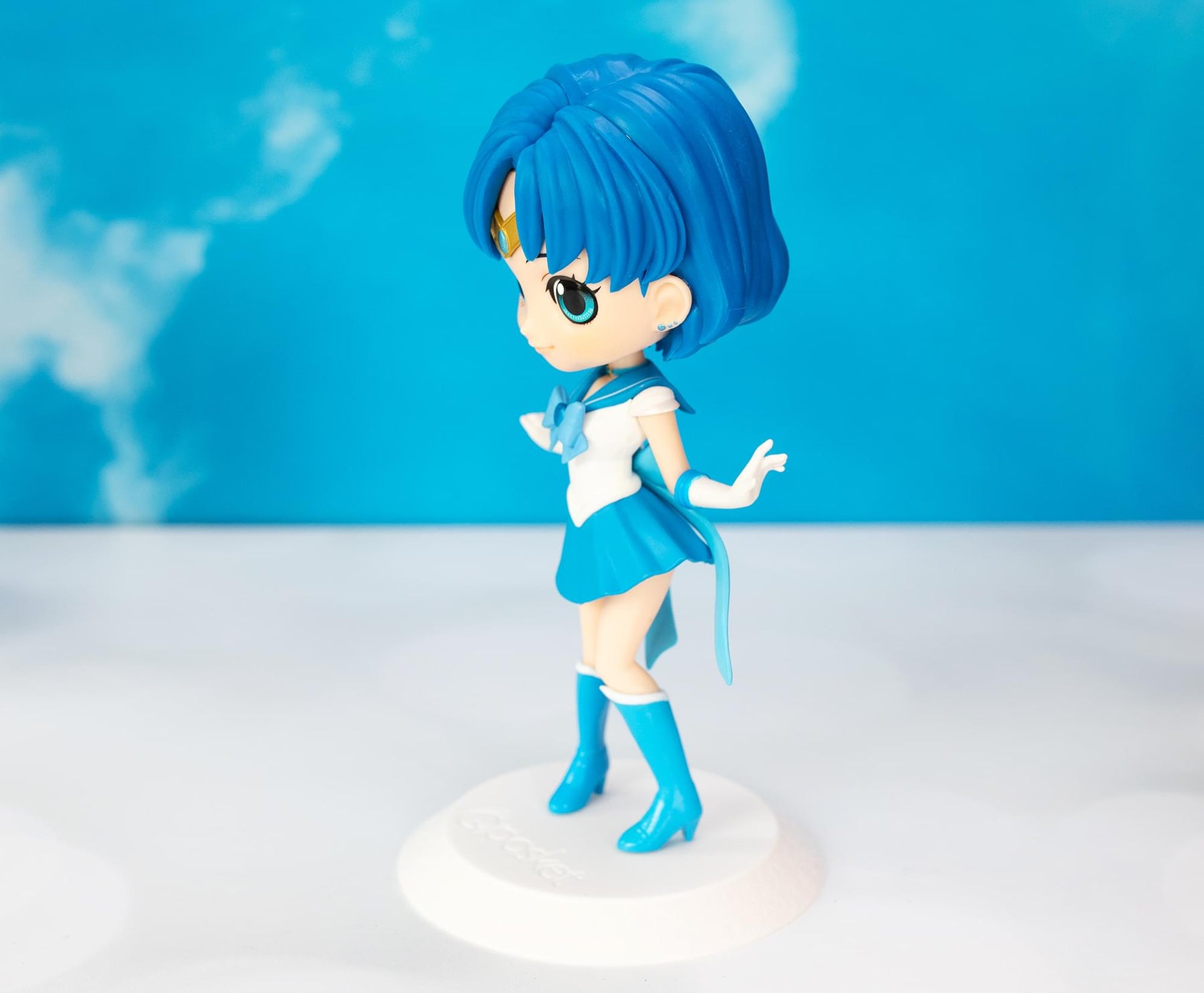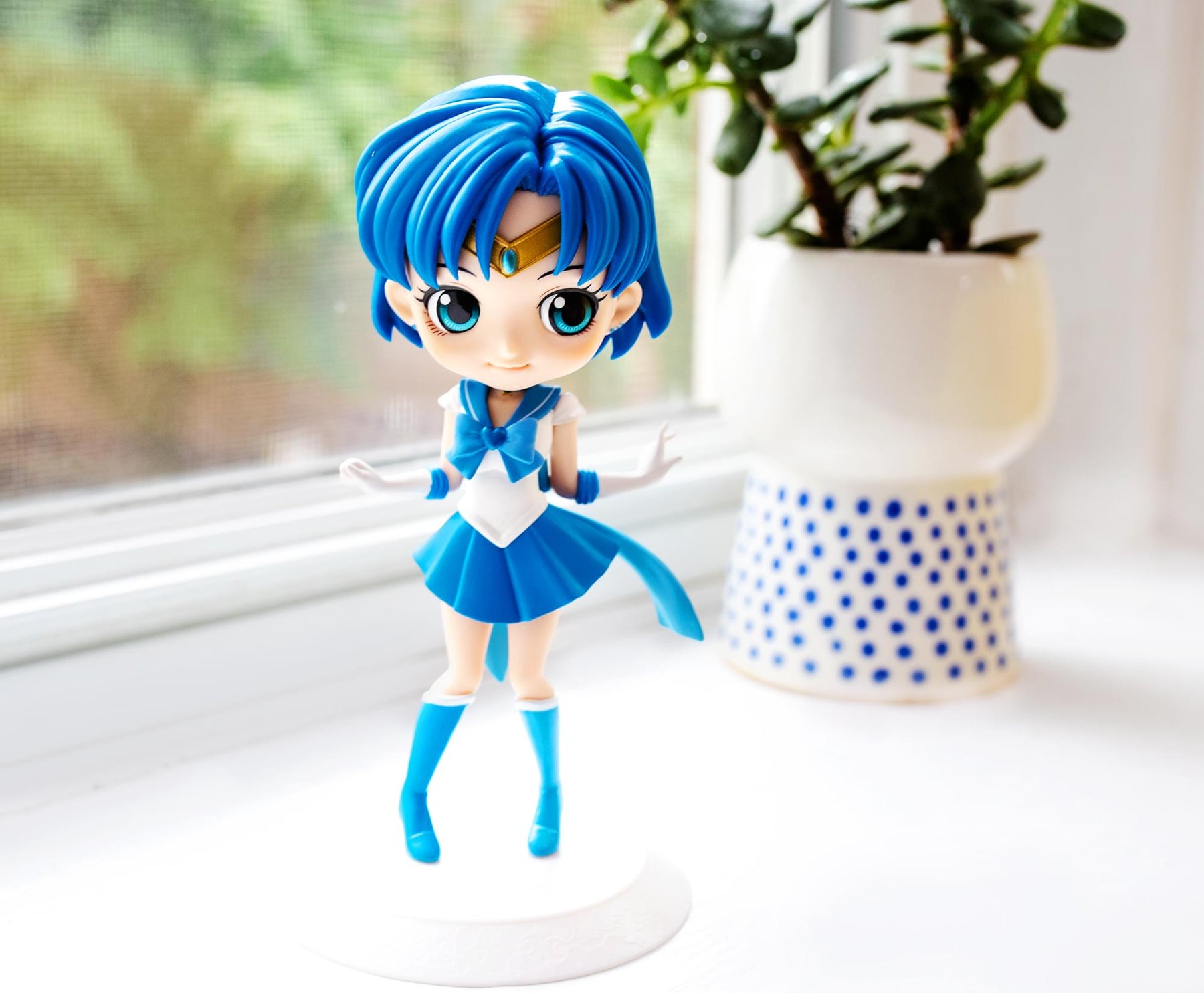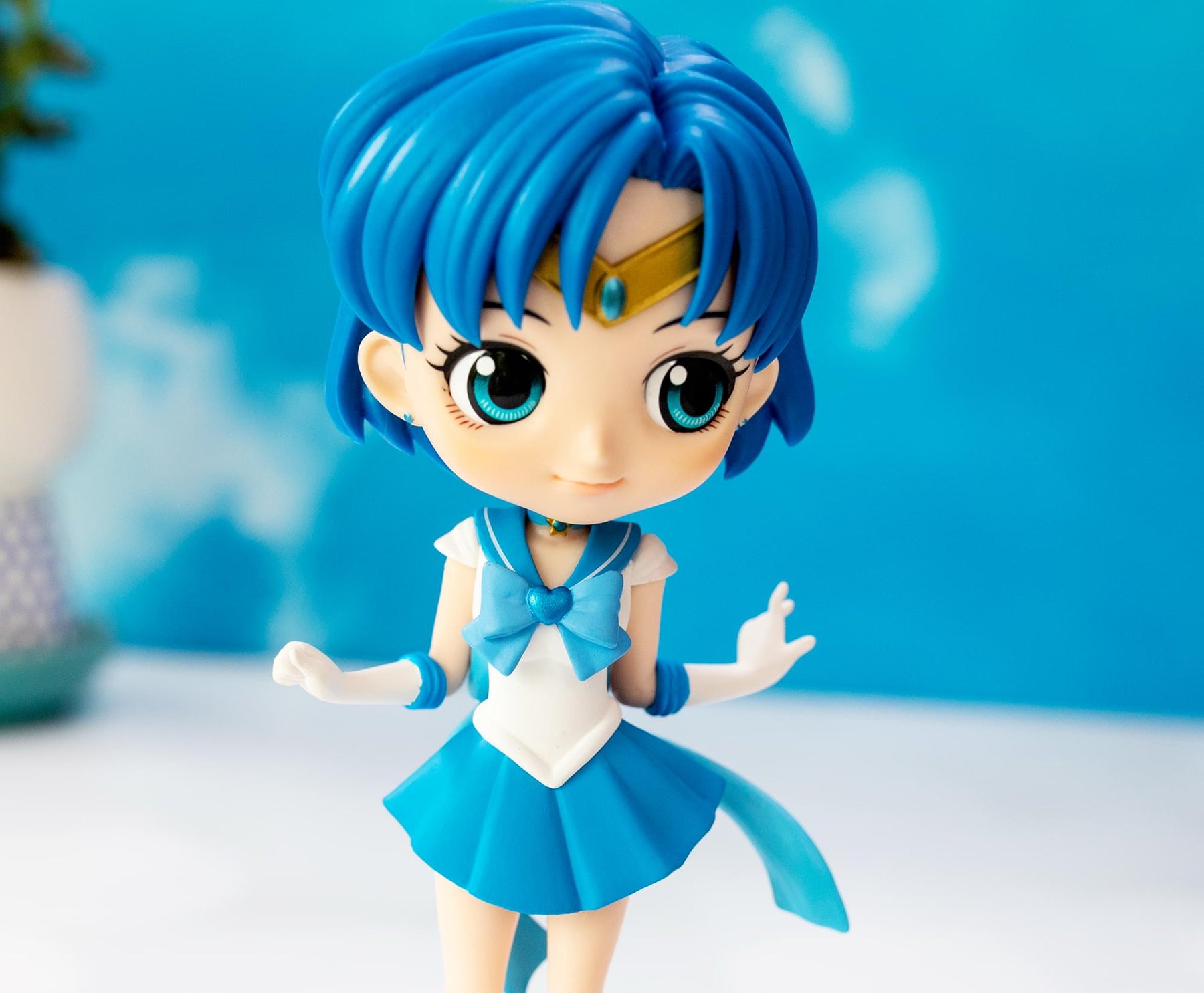 Sailor Moon Eternal Q Posket Action Figure | Super Sailor Mercury (Version A)
MAGICAL SENSHI POWER: All the way from the Moon Kingdom comes this stunning Banpresto Q Posket action figure of Super Sailor Mercury from Naoko Takeuchi's classic anime and manga series Sailor Moon.
CHANNEL YOUR INNER GUARDIAN: Ami Mizuno has transformed as Sailor Mercury, styled after her appearance in Sailor Moon Eternal. The Q Posket figure stands at 6 inches tall and is the perfect size for your desk, bookshelf, and more.
TRANSFORM YOUR WORLD: A non-articulated figurine sculpted in a dynamic, fix-posed design that comes with a removable base for a variety of display options. The quality build is made of ABS and PVC plastic.
A COMPANION OF LOVE AND JUSTICE: Banpresto's popular line of Q Posket figures are captured in impressive detail, so you can relive all your favorite moments from Pretty Guardian Sailor Moon Eternal.
OFFICIAL ANIME COLLECTIBLE: Fight evil by moonlight with this officially licensed Q Posket Super Sailor Mercury Figure. Perfect for shoujo anime enthusiasts who need a powerful Sailor Senshi by their side.
FIGHTING FOR LOVE AND JUSTICE
Sailor Moon follows the adventures of a schoolgirl named Usagi Tsukino as she transforms into Sailor Moon to search for a magical artifact, the "Legendary Silver Crystal." She leads a group of comrades, the Sailor Soldiers, called Sailor Guardians in later editions, as they battle against villains to prevent the theft of the Silver Crystal and the entire destruction of the Solar System.
One of the friends joining Sailor Moon on that journey is the intellectually-gifted Ami Mizuno, the protector of the Planet of Water.
FIND STRENGTH IN THE POWER OF FRIENDSHIP
Based on her appearance in the hit anime film, Sailor Moon Eternal, Super Sailor Mercury joins the Q Posket figure line. This version features the character's original color scheme, complete with a matching white base. Ready for action, the pre-posed PVC figure features Sailor Mercury's signature pose.
Cue the sparkles and transformation sequence with this officially licensed Sailor Moon x Banpresto collectible.
Read All About It on Our Blog
Trending Geek