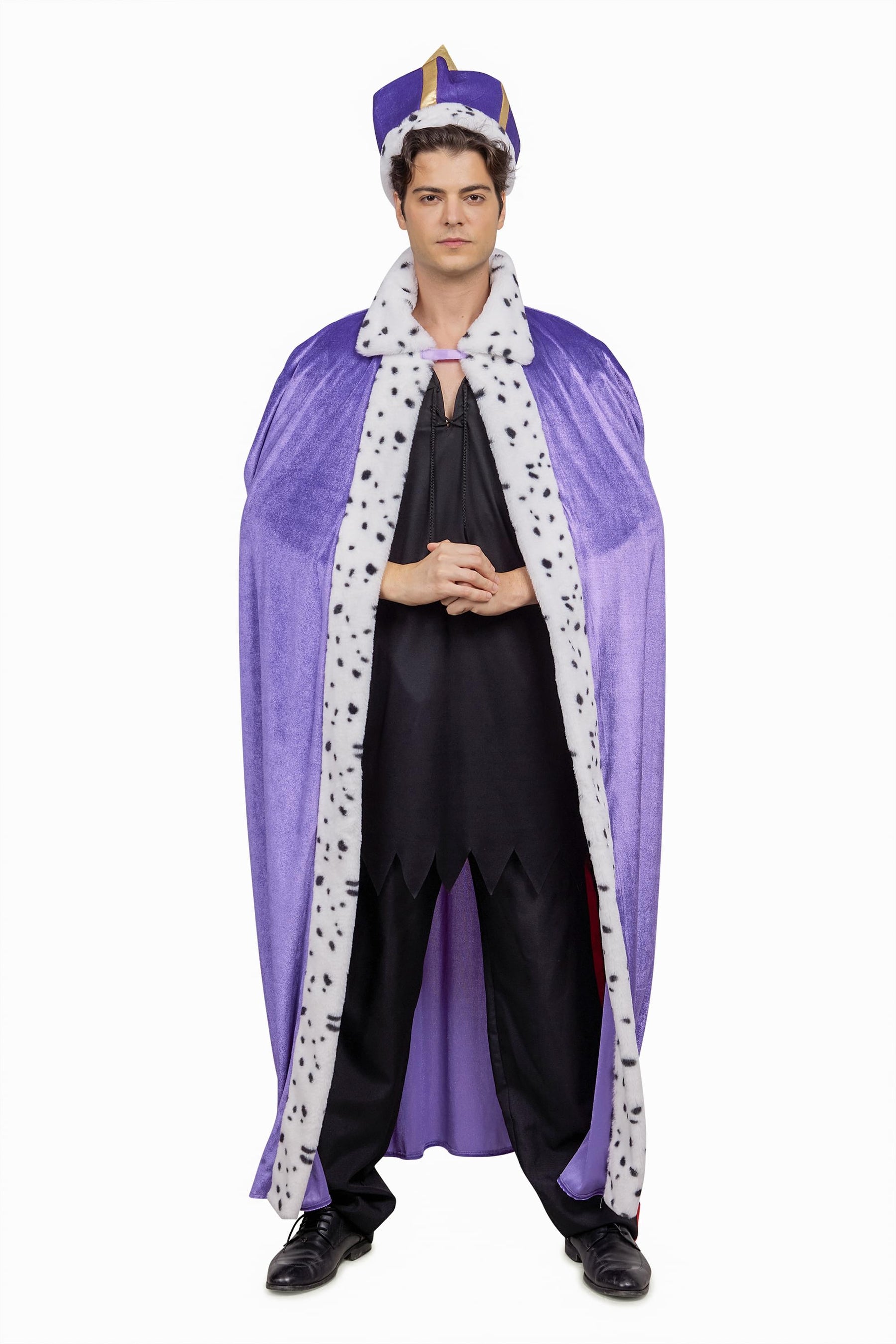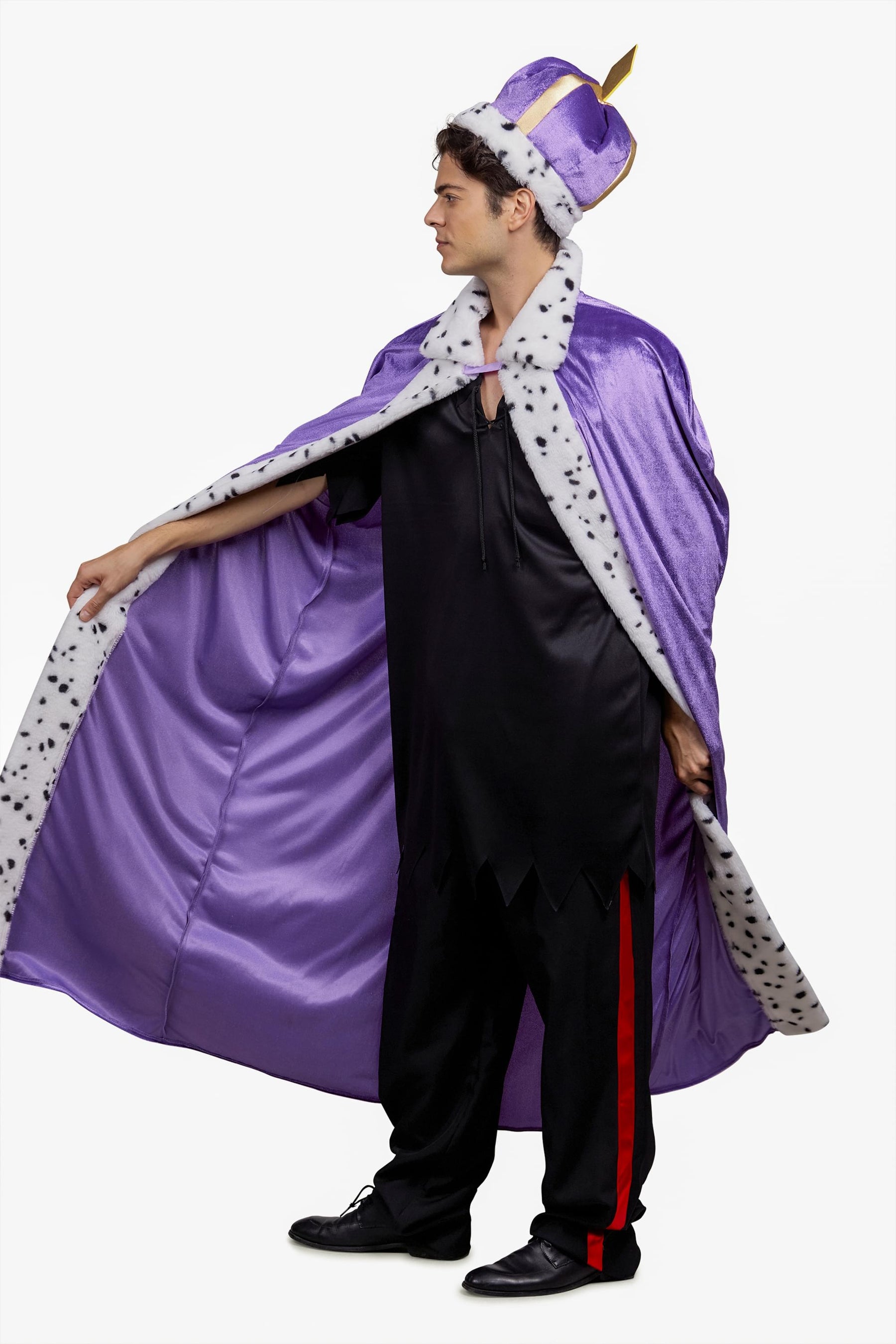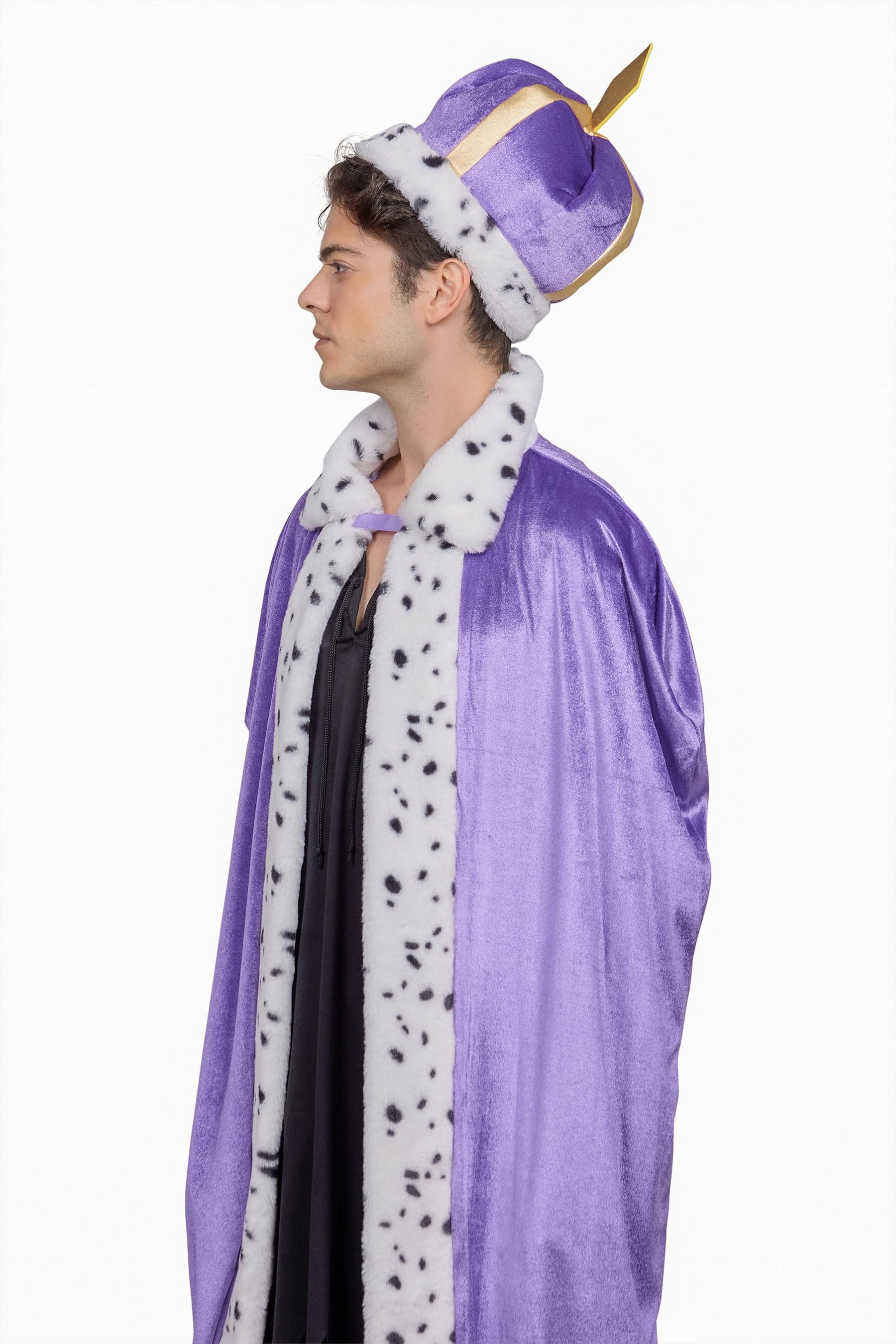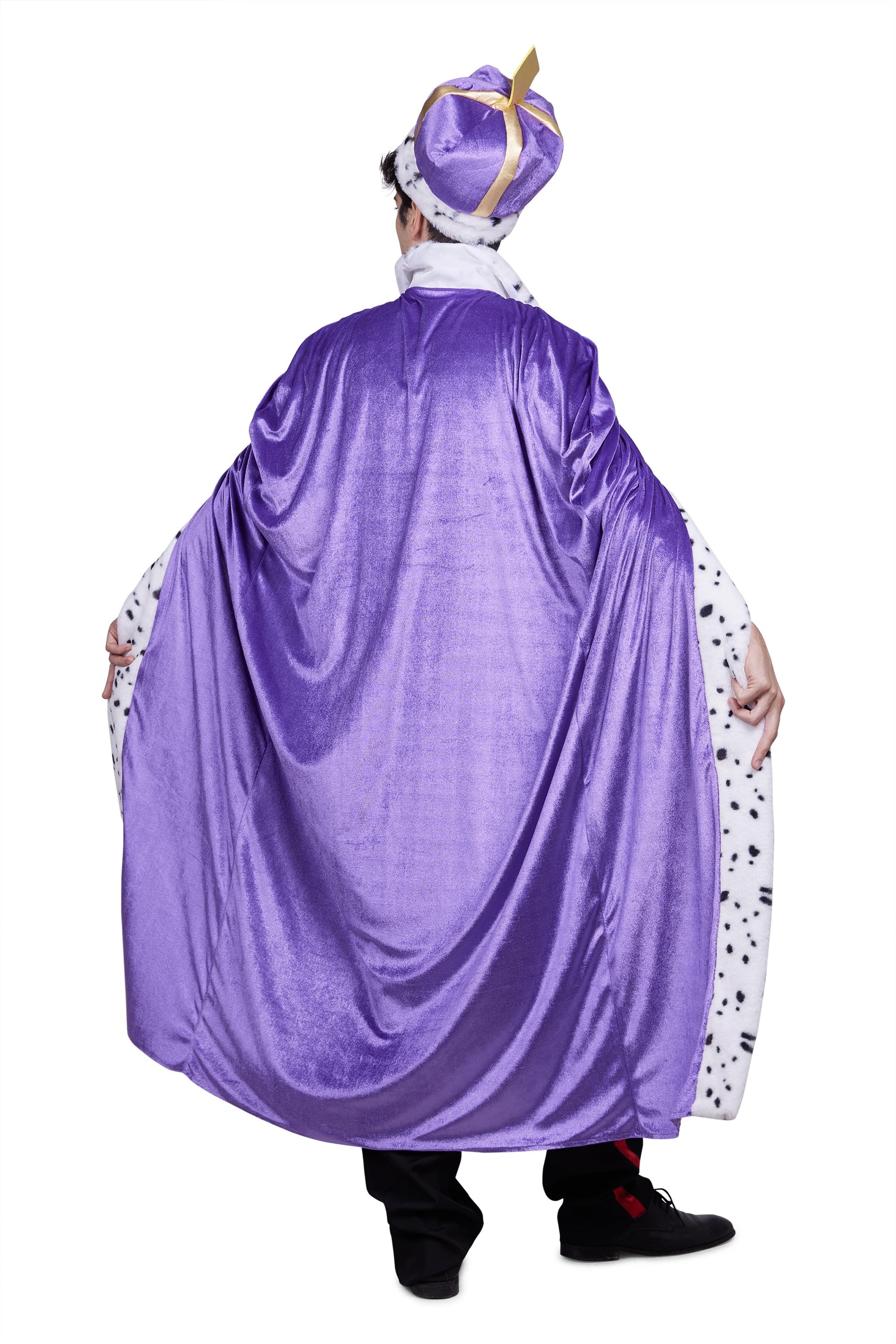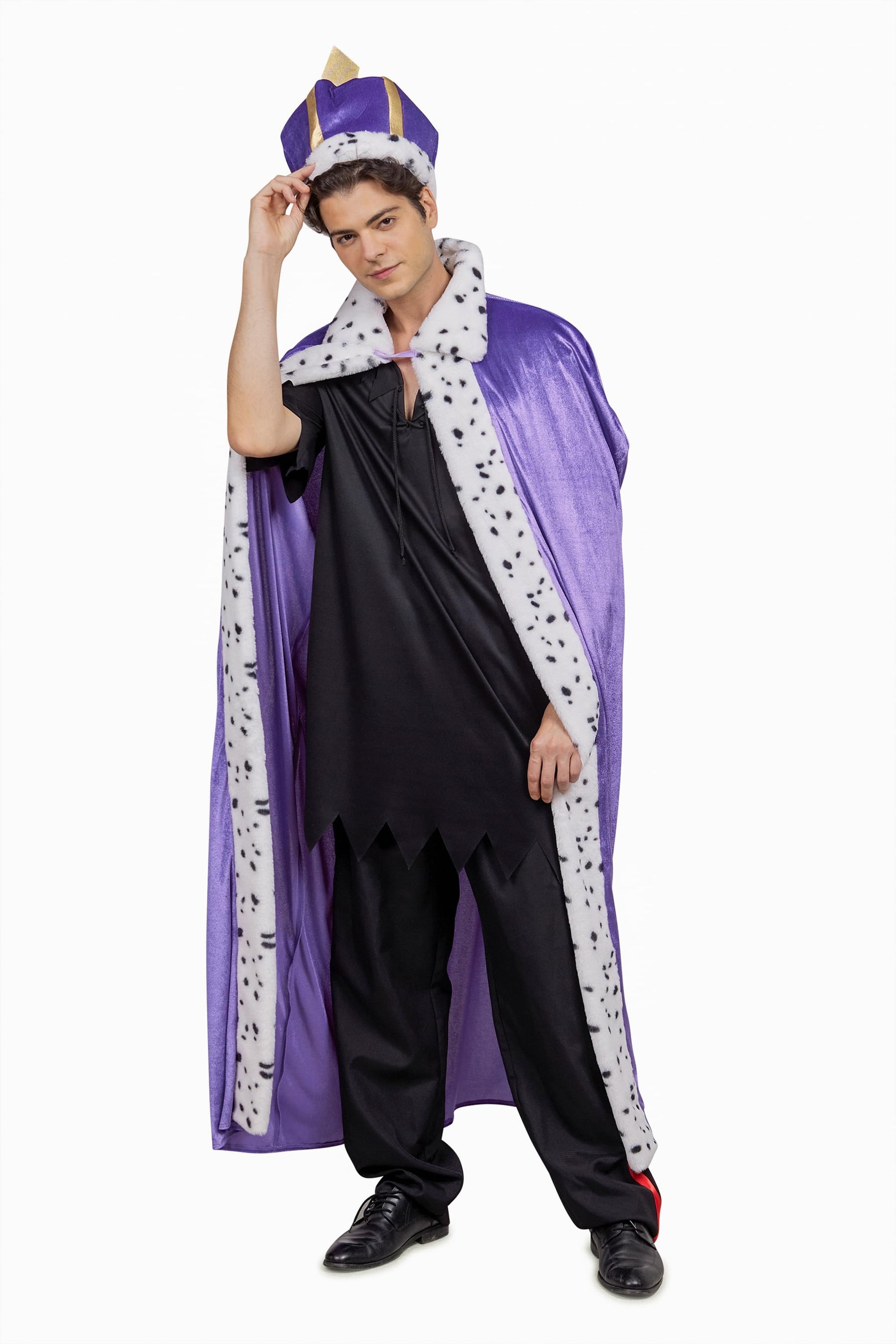 Royal King Cape and Crown Adult Costume Set | One Size Fits Most
REIGN SUPREME IN YOUR KINGDOM: Complete your regal look this Halloween when donning this impressive Royal King Costume Set. Enhances your kingly appearance with quintessential accessories for budding monarchs.
CAPE AND CROWN SET: With a majestic king's crown and a regal cape fit for a ruler, you'll be ready to conquer the throne and captivate all your subjects. The matching costume kit features a vibrant purple aesthetic.
QUALITY FIT FOR ROYALTY: Crafted with utmost attention to detail, this king's robe and crown will have you looking regal. The purple fabric features decorative plush trim inspired by the traditional garbs of monarchs.
PARTY LIKE A KING: Step into your kingly robe by fastening the cape around your shoulders, then place the crown on your head as you prepare to rule. This costume kit will make you the royal sensation you were born to be.
GREAT FOR ANY OCCASION: You'll be the undisputed king of any gathering. This regal costume set is great for Halloween parties, costume parties, cosplay events, concerts, themed dance parties, and dress-ups.
REIGN THE COURT OF KINGS
Behold! Unleash your inner ruler with the Royal King Adult Costume Set.
This stately costume kit includes a purple cape and crown both lined with faux white fur speckled in black. The elegant king's crown, adorned with golden accents, will instantly elevate your regal allure. Complete the majestic look with the king's cloak, flowing gracefully behind you as a symbol of your reign. Perfect for those aspiring to regal greatness.
A TRUE ROYAL TREASURE
Ready to claim the throne as the life of the party? From the moment you don this ornate garb studded with royal opulence, all eyes will be on you.
A wise choice for Halloween events, costume parties, or stage play, this regal cape and crown set is an easy way to dress the part. The ideal accessories for those aiming for a kingly presence this spooky season. Step into the shoes of royalty while gracing your next costume party with a commanding presence. This regal ensemble adds a touch of grandeur to any event, be it trick-or-treating or a royal masquerade ball.