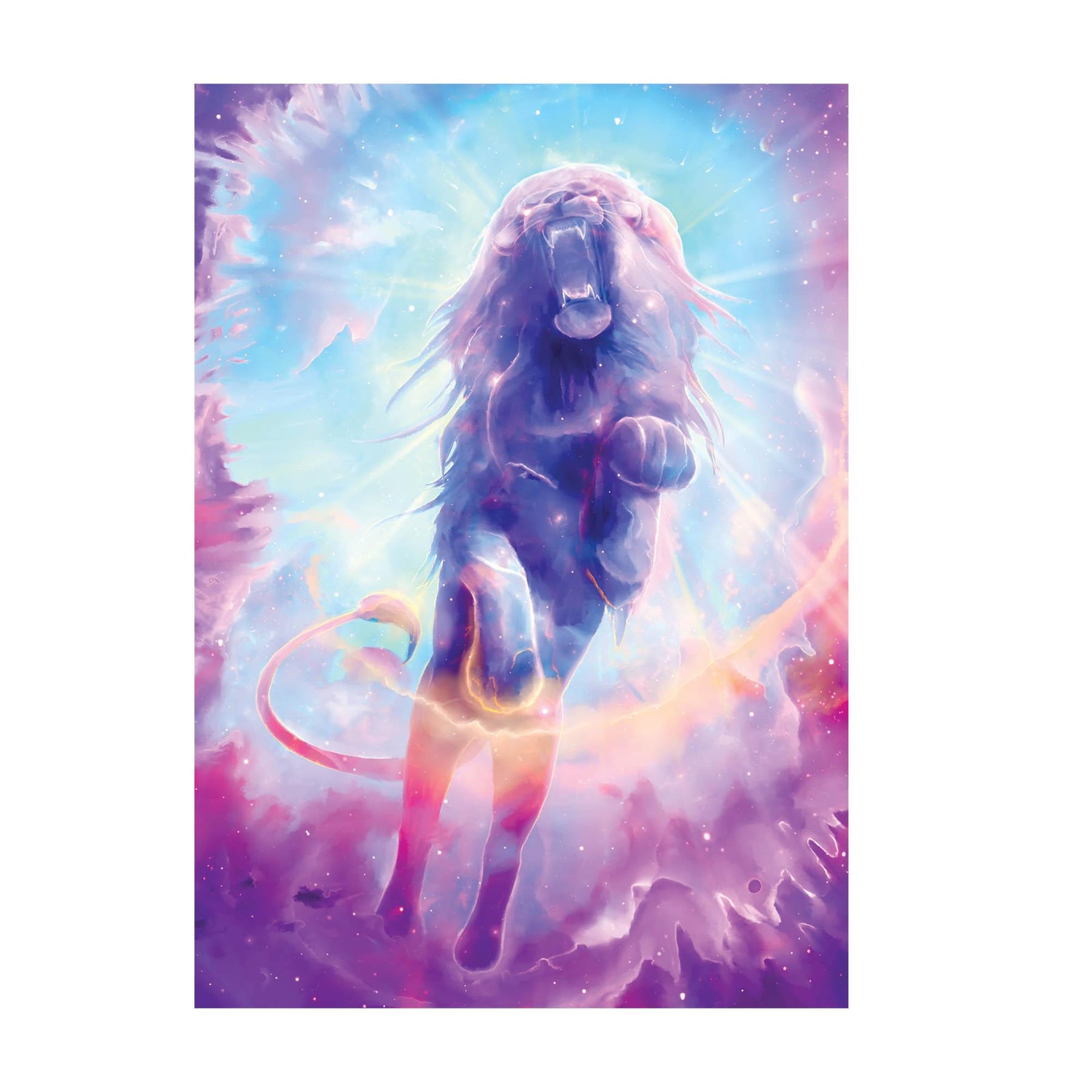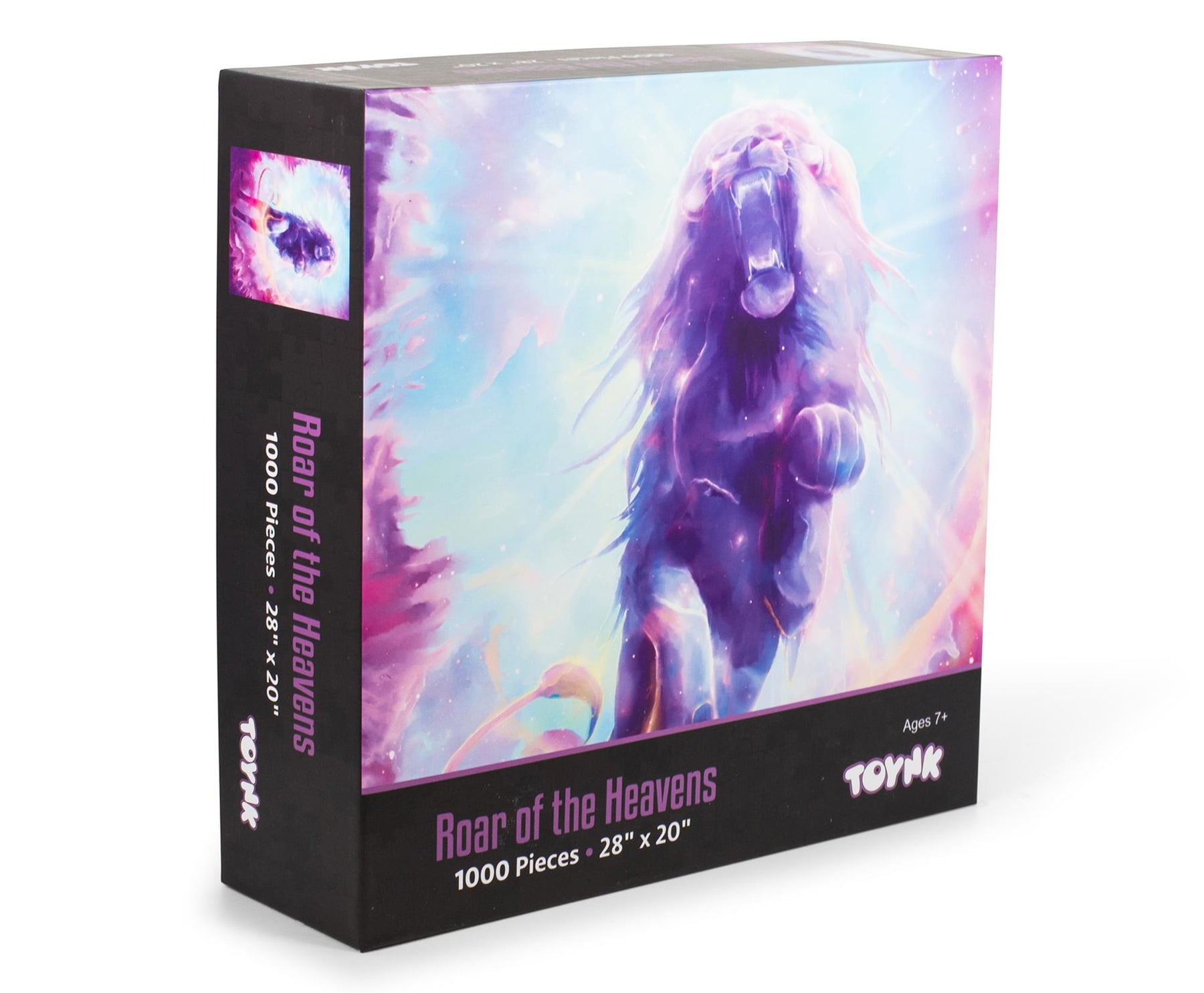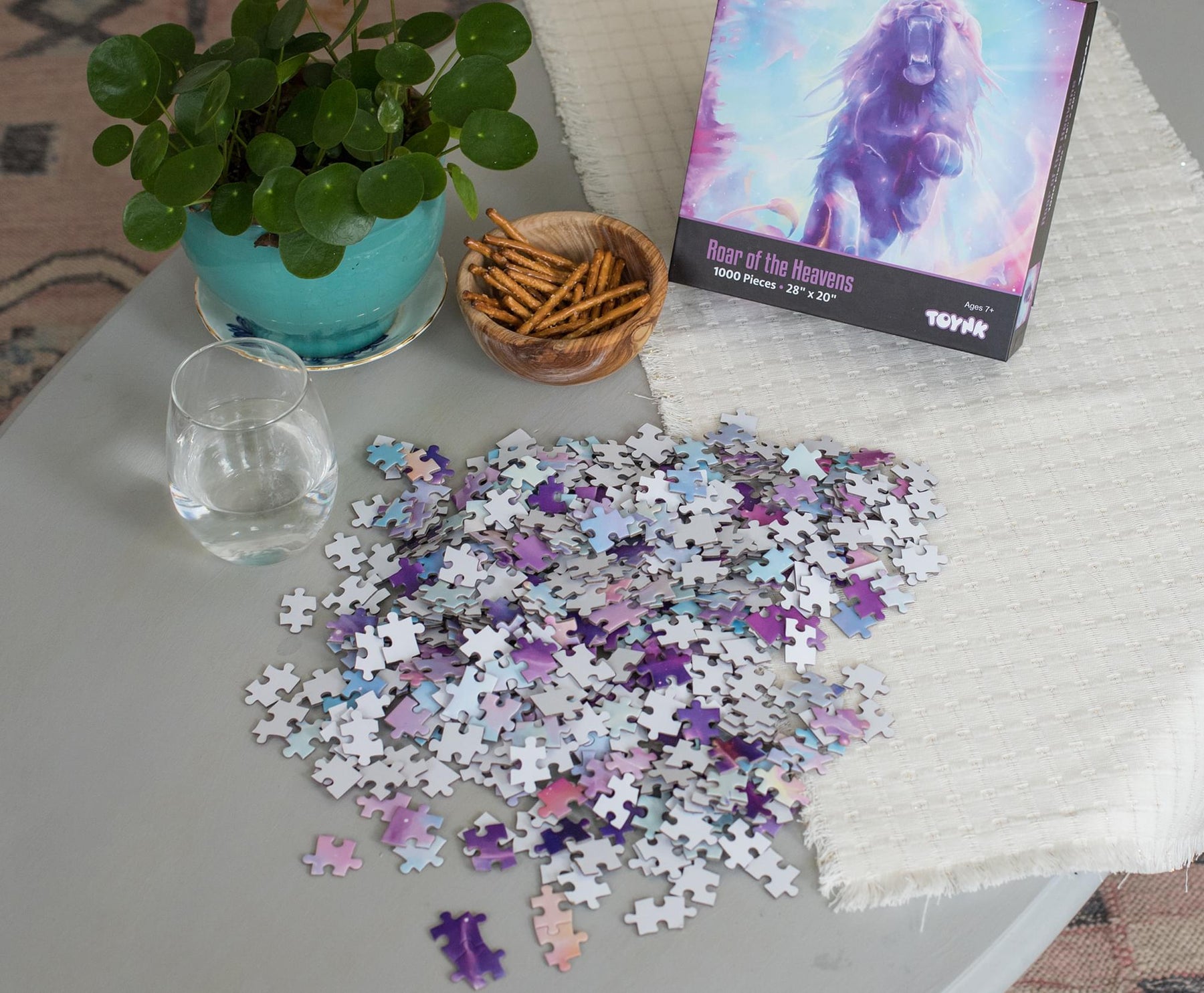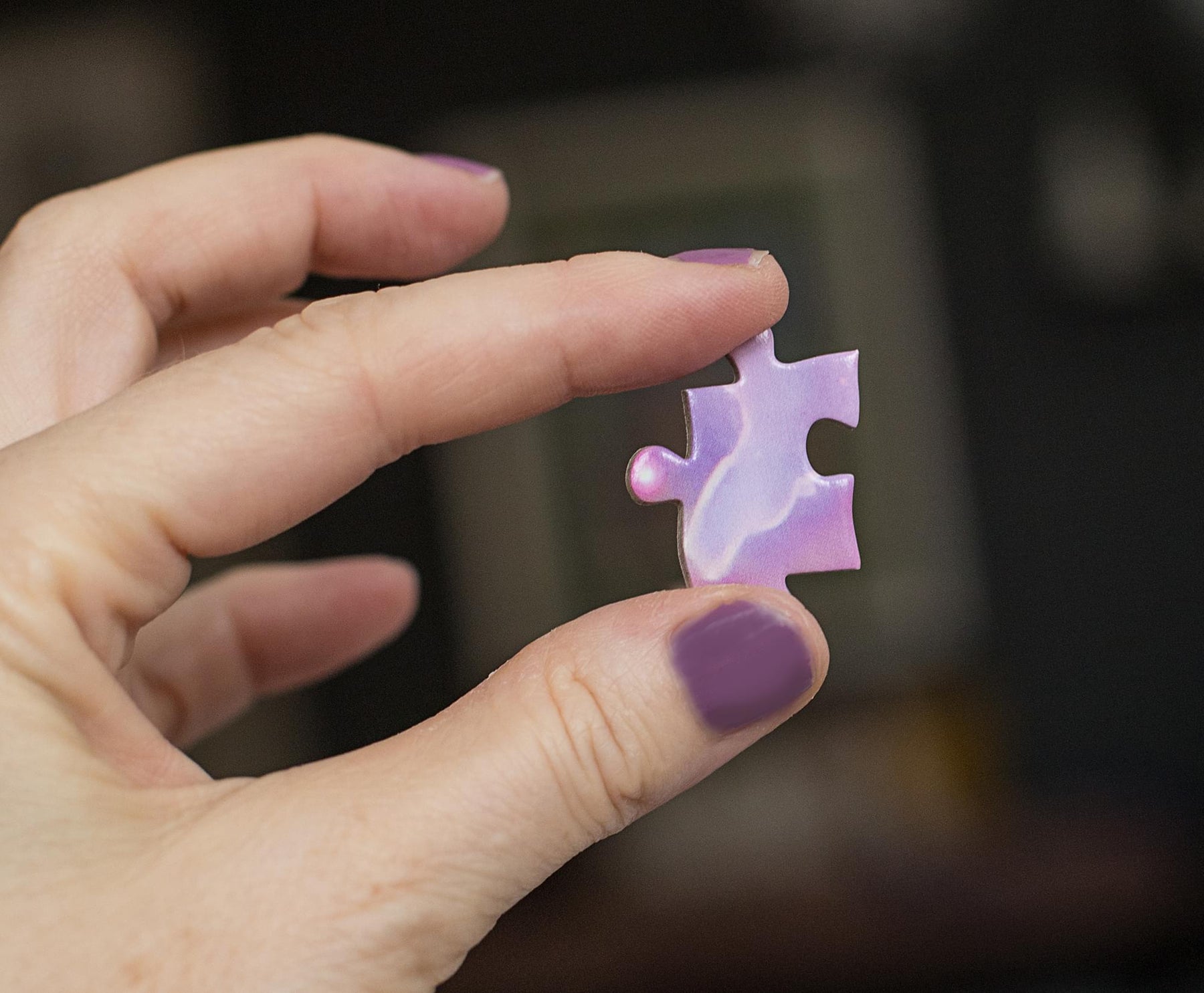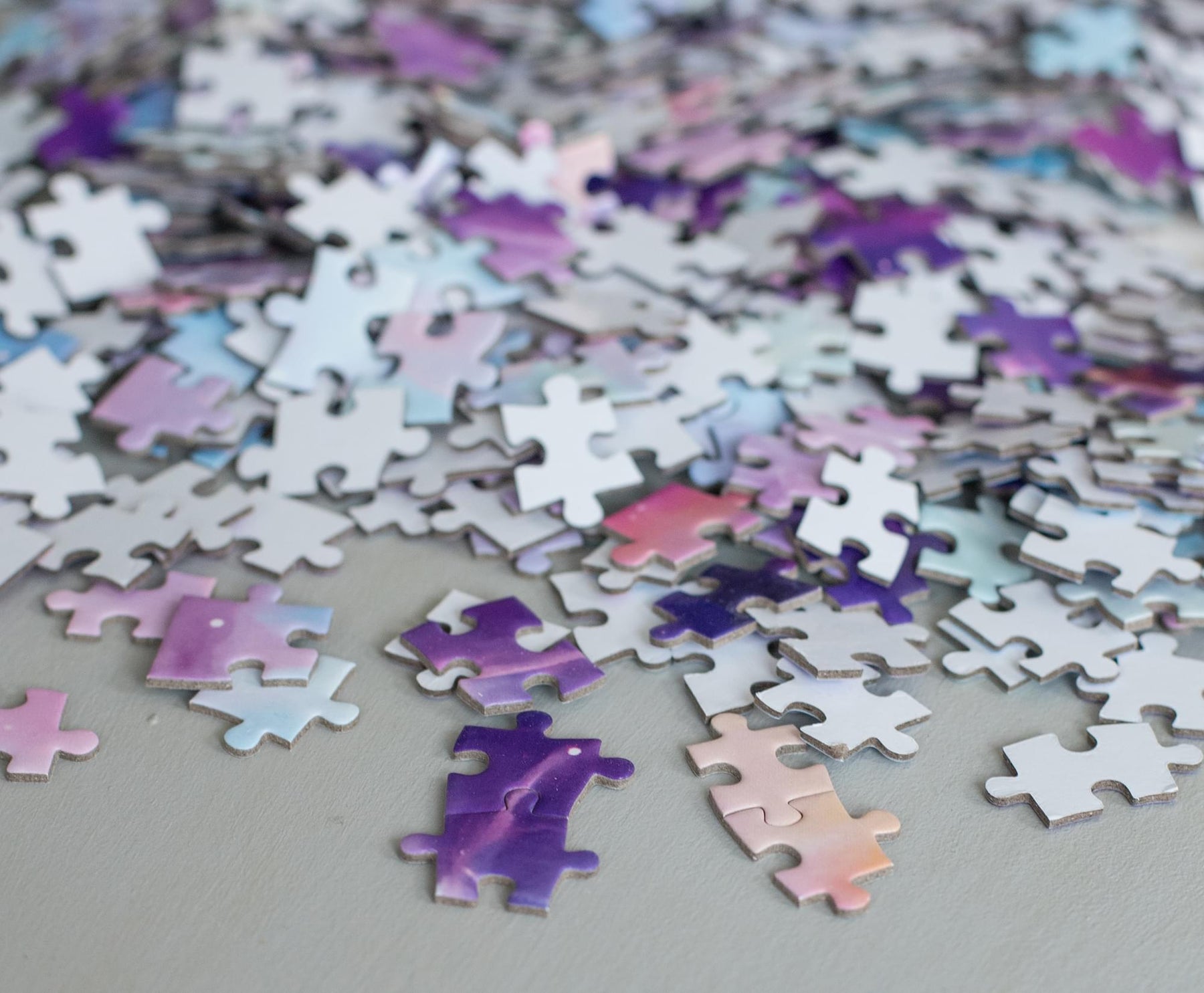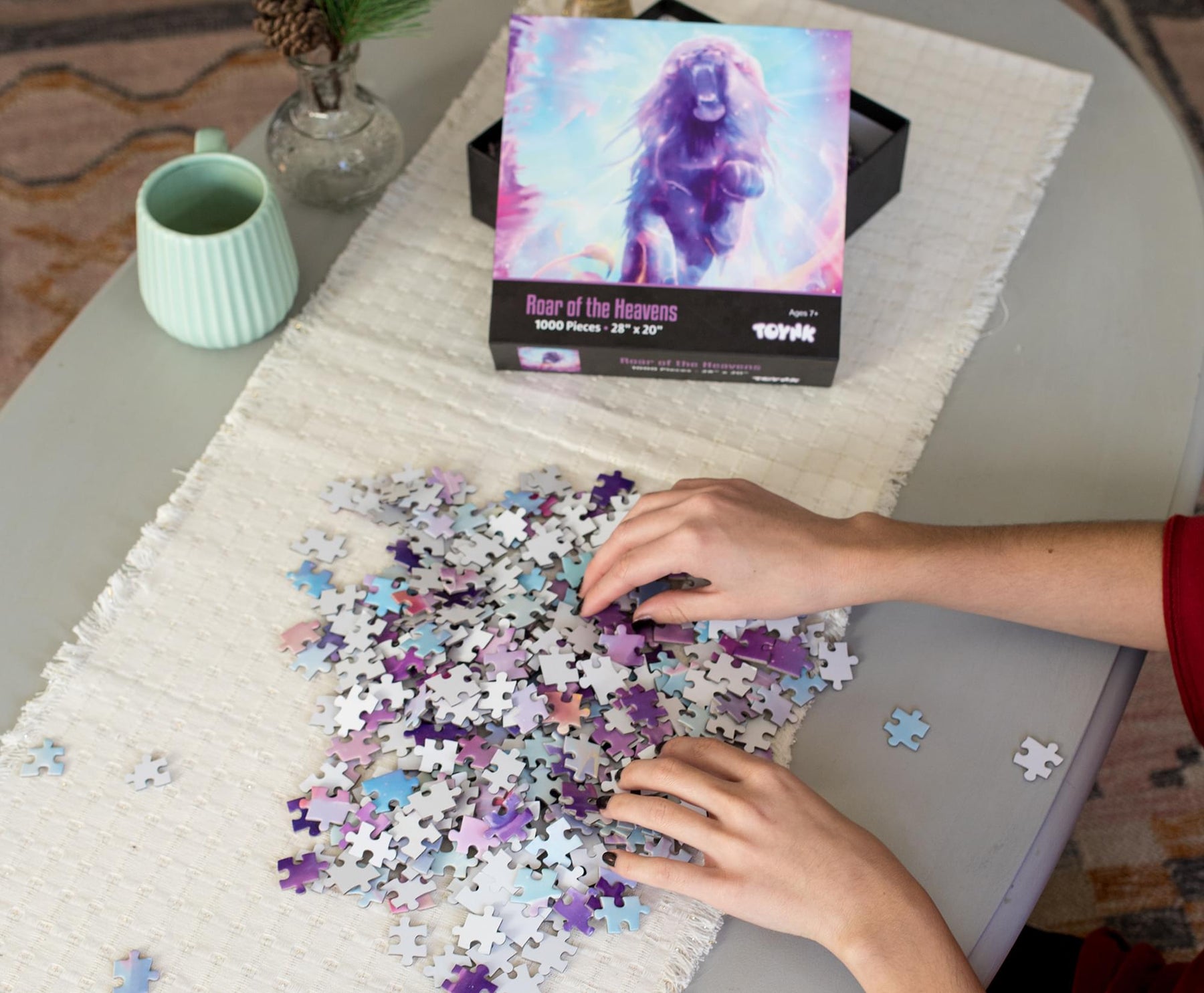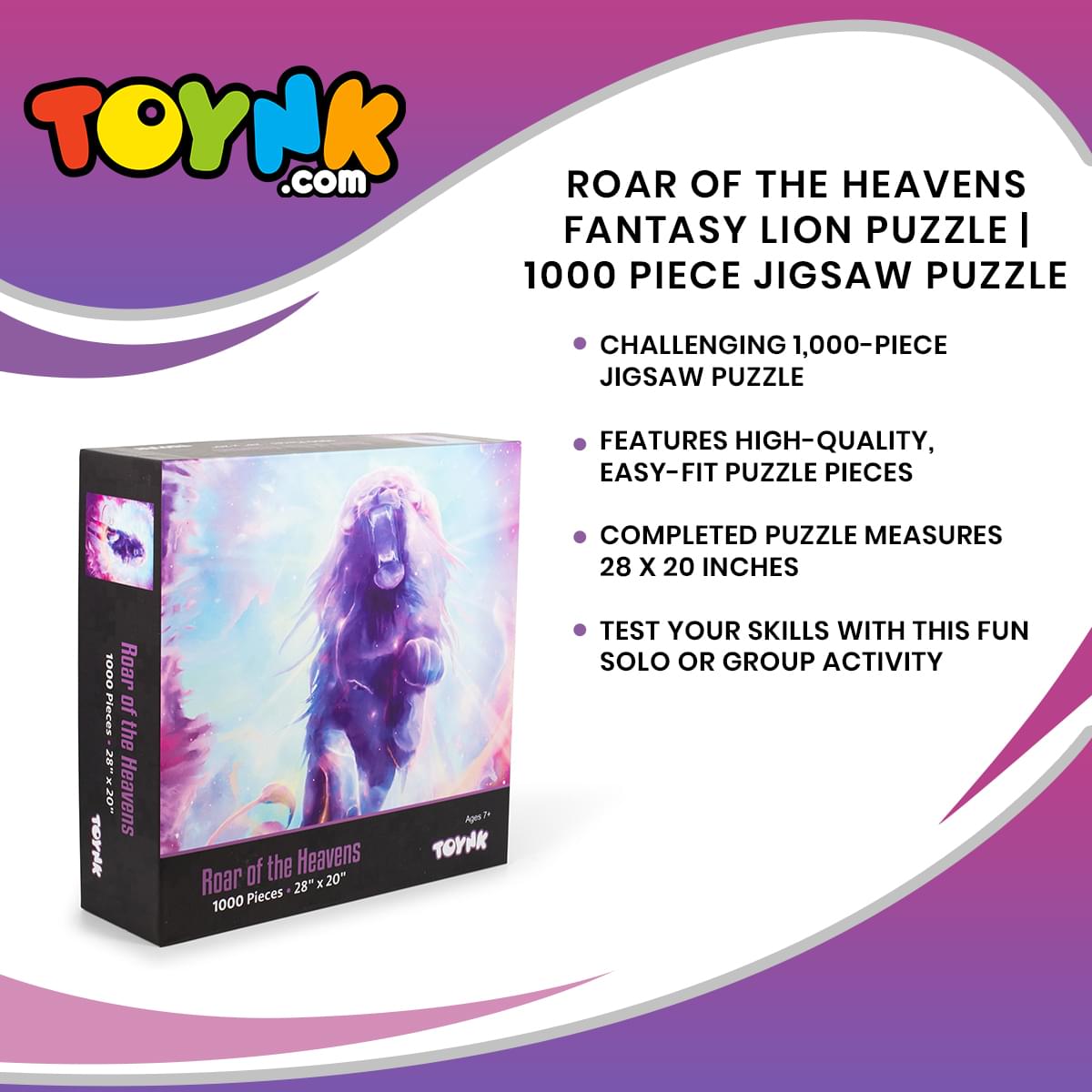 Roar of the Heavens Fantasy Lion Puzzle | 1000 Piece Jigsaw Puzzle
Fun Challenge: Experience the wonder of the cosmos with this Fantasy Lion Puzzle that puts your problem-solving skills to the test. Develop your mind with this interactive puzzle that stimulates the brain in a fun and engaging manner.
Quality Construction: Manufactured from premium-quality, 100% recycled puzzle board. This dynamic 1000-piece puzzle features meticulous craftsmanship, with easy-fit puzzle pieces that snap into place for a seamless fit.
1000 Piece Puzzle: This eye-catching Fantasy Lion Puzzle brings hours of entertainment. The jigsaw pieces are secured inside a bag and packaged in a full-color box. Enjoy a satisfying building experience when assembling this vibrant puzzle.
Perfect for Display: Completed 1000-piece puzzle measures 28 x 20 inches, making for an amazing display piece once completed. Show off your assembled masterpiece by framing this Fantasy Lion Puzzle as a crafty addition to your room decor.
Makes a Great Gift: Puzzles are a fun activity that can improve your mental skills and build relationships through teamwork. Perfect for completing solo or in a group, this Fantasy Lion Jigsaw Puzzle is a great gift for all occasions.
A ROAR FROM THE HEAVENS
Experience the wonder of the cosmos with this entertaining Fantasy Lion Jigsaw Puzzle. Measuring 28 x 20 inches, the completed jigsaw puzzle features stunning imagery of a lion roaring fiercely against a backdrop of the cosmos in a fantasy-style design.
THE PERFECT FIT
Made of easy-fit puzzle pieces that won't break, the sturdy puzzle board is durable and ensures a fun building experience as you assemble the pieces. The precision-cut jigsaw pieces seamlessly snap into place with a tight interlocking fit, allowing you to complete this challenging 1000-piece puzzle at a steady pace with hands-on learning. You never have to worry about losing any pieces, which are safely secured inside a bag and packaged in a full-color box with the puzzle image for reference.
Upon completion, your assembled masterpiece can be proudly displayed by framing it as a decorative piece of room decor. Stimulate your mind and enjoy hours of entertainment. Host a family game night or make it a personal challenge to complete this Fantasy Lion Puzzle solo.