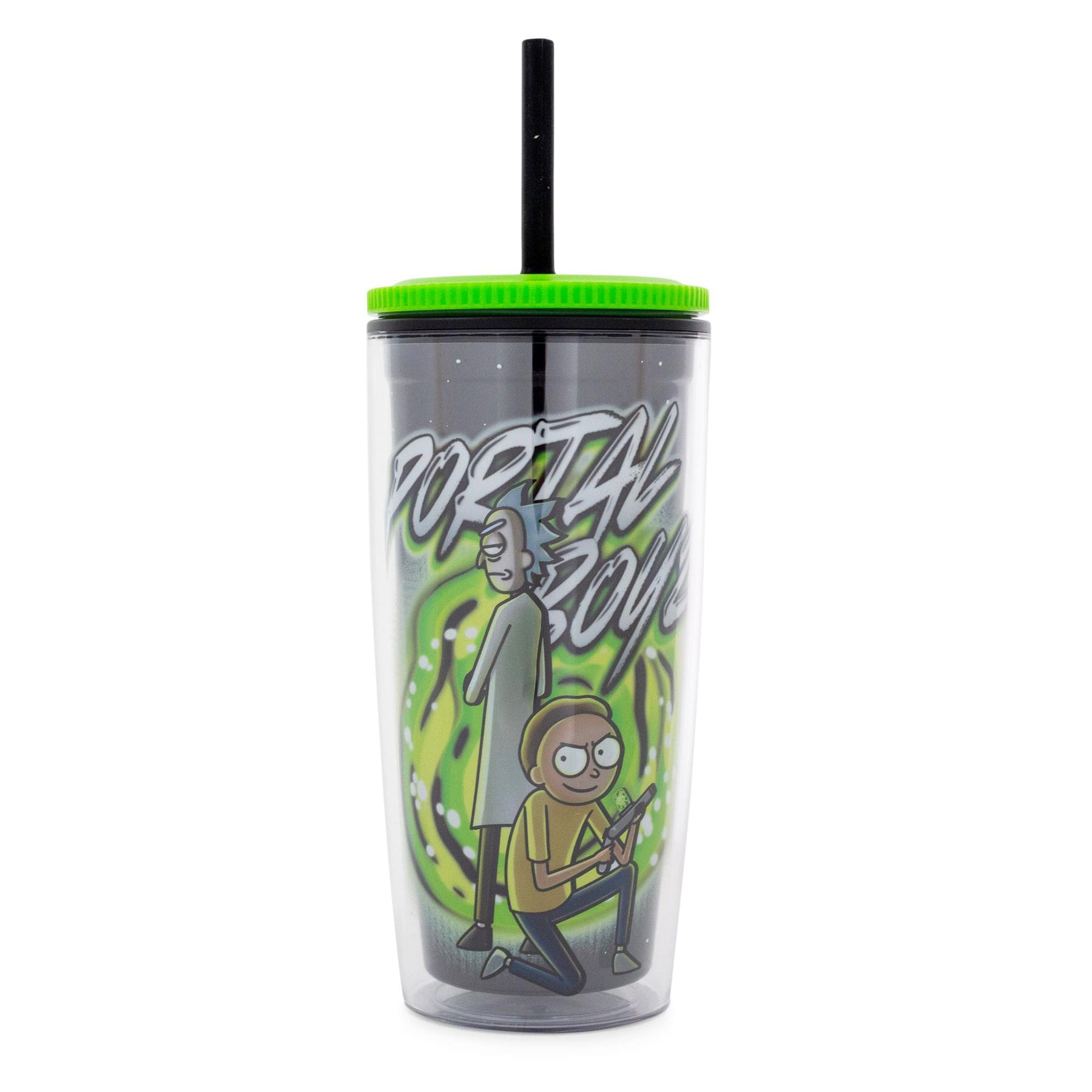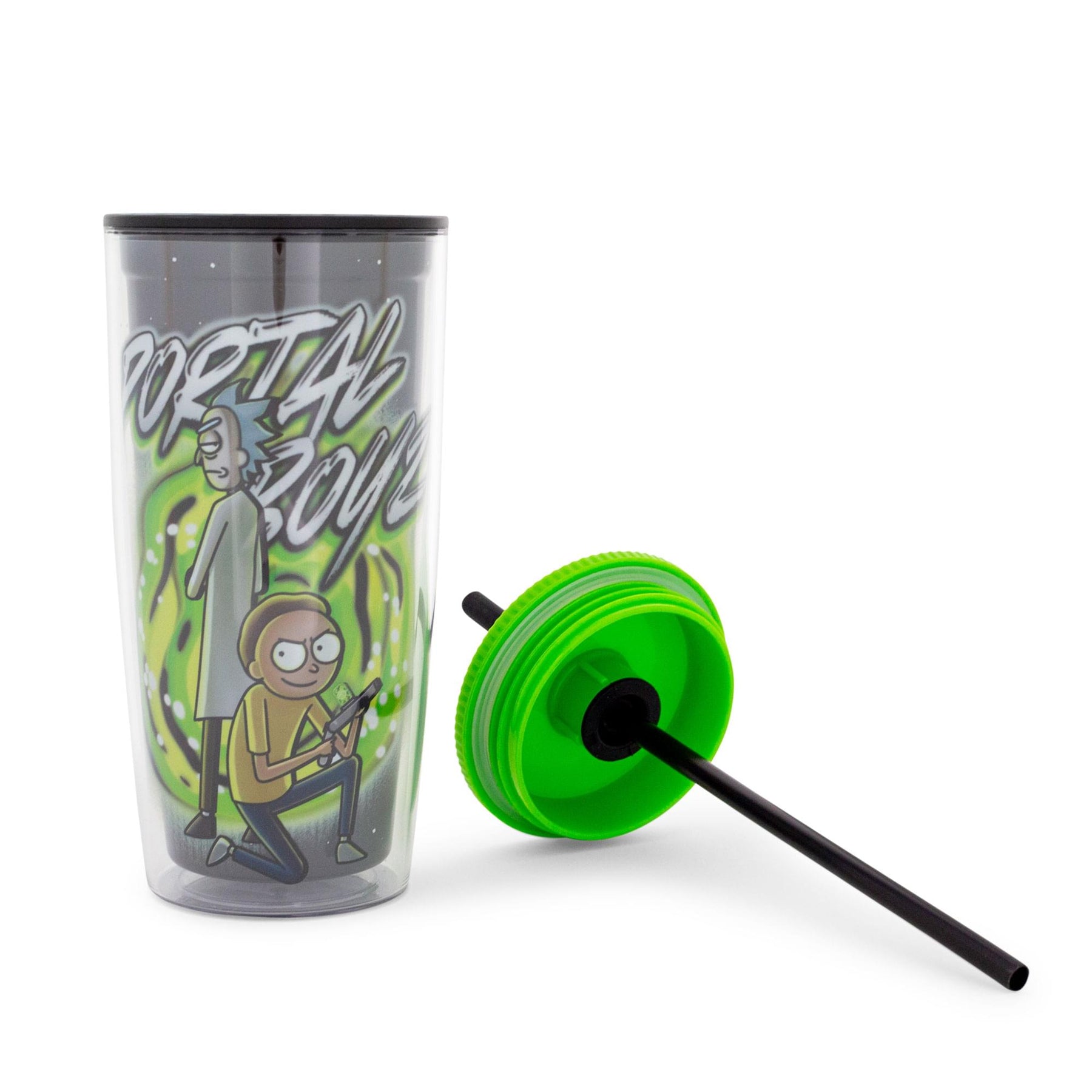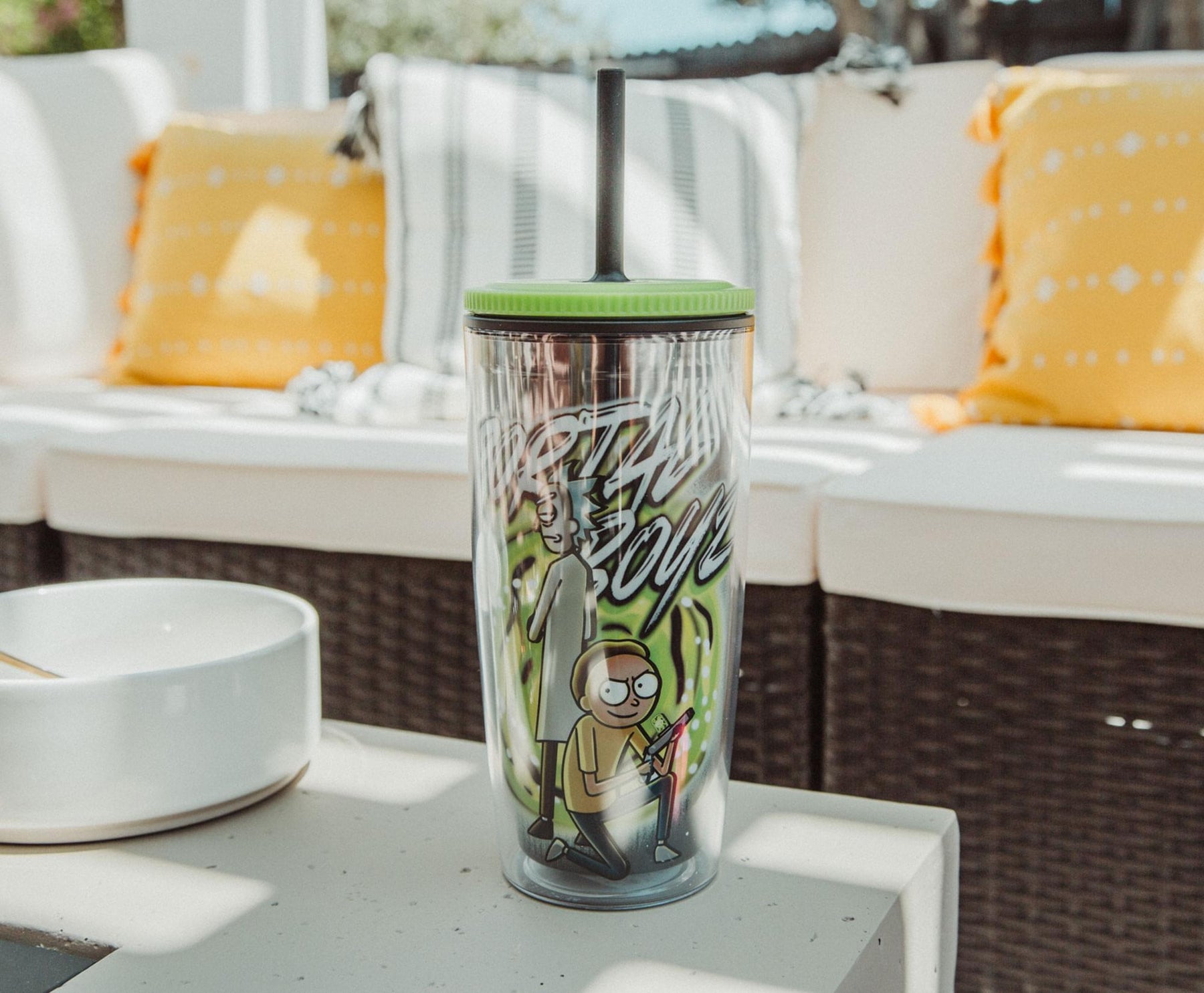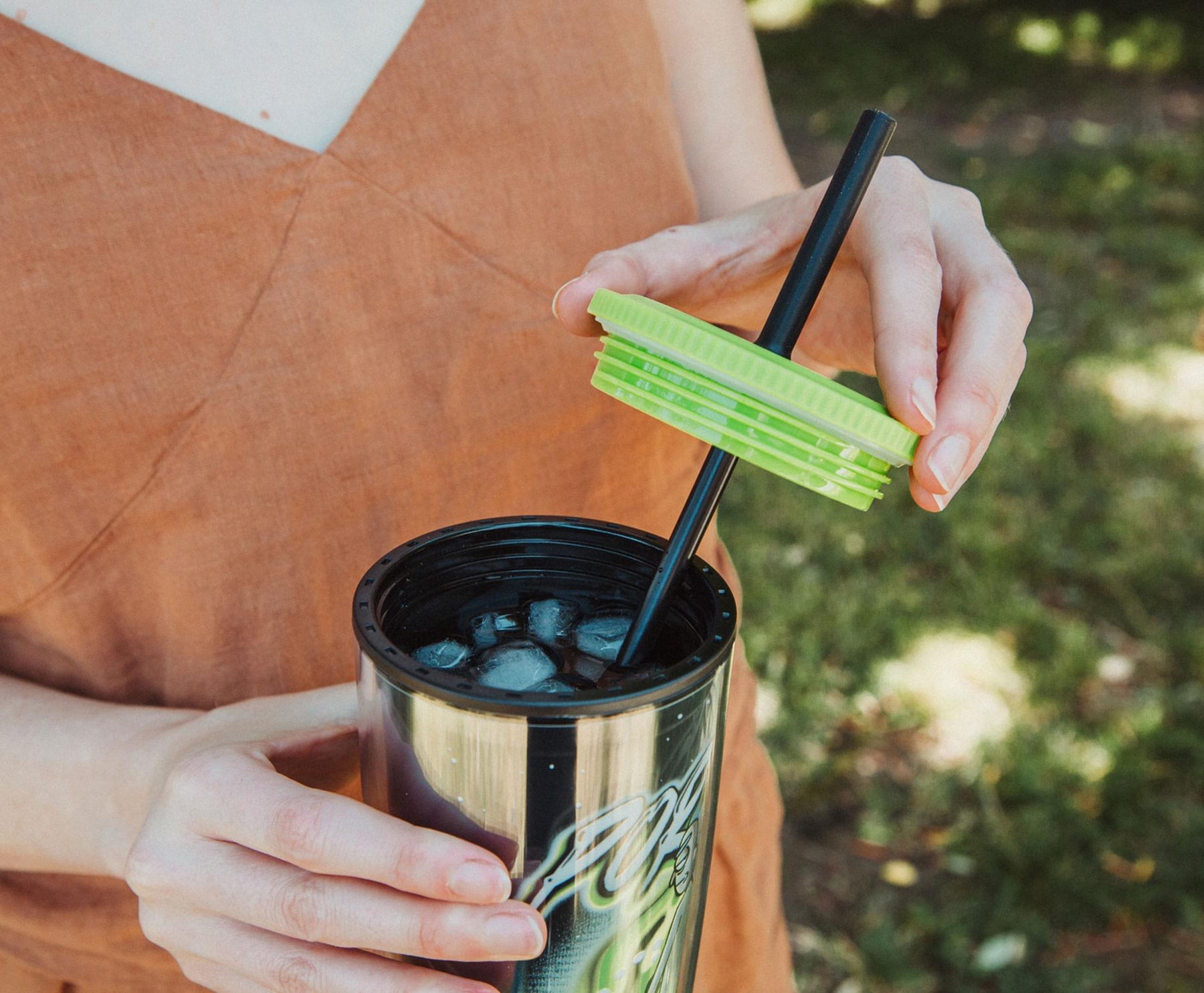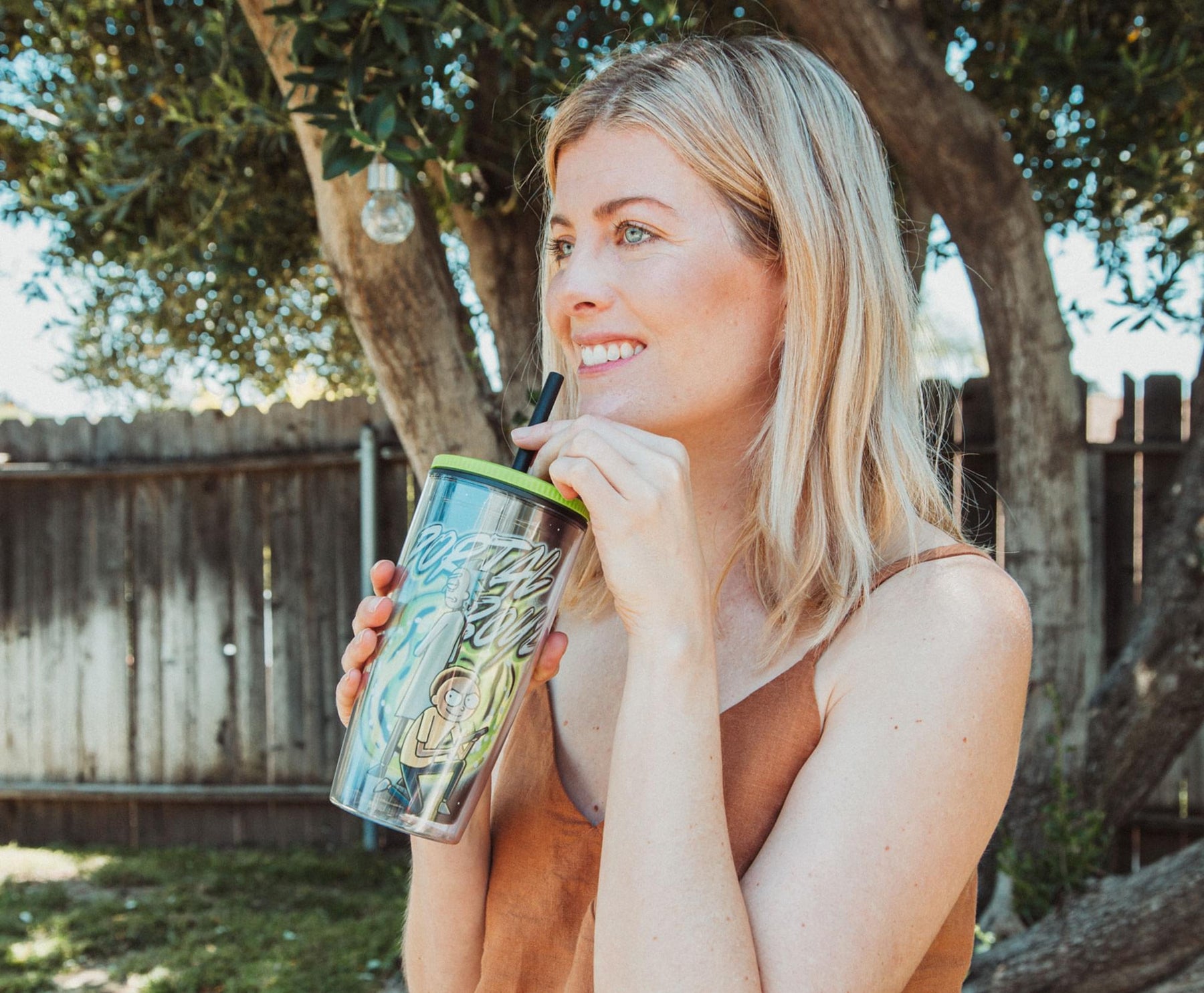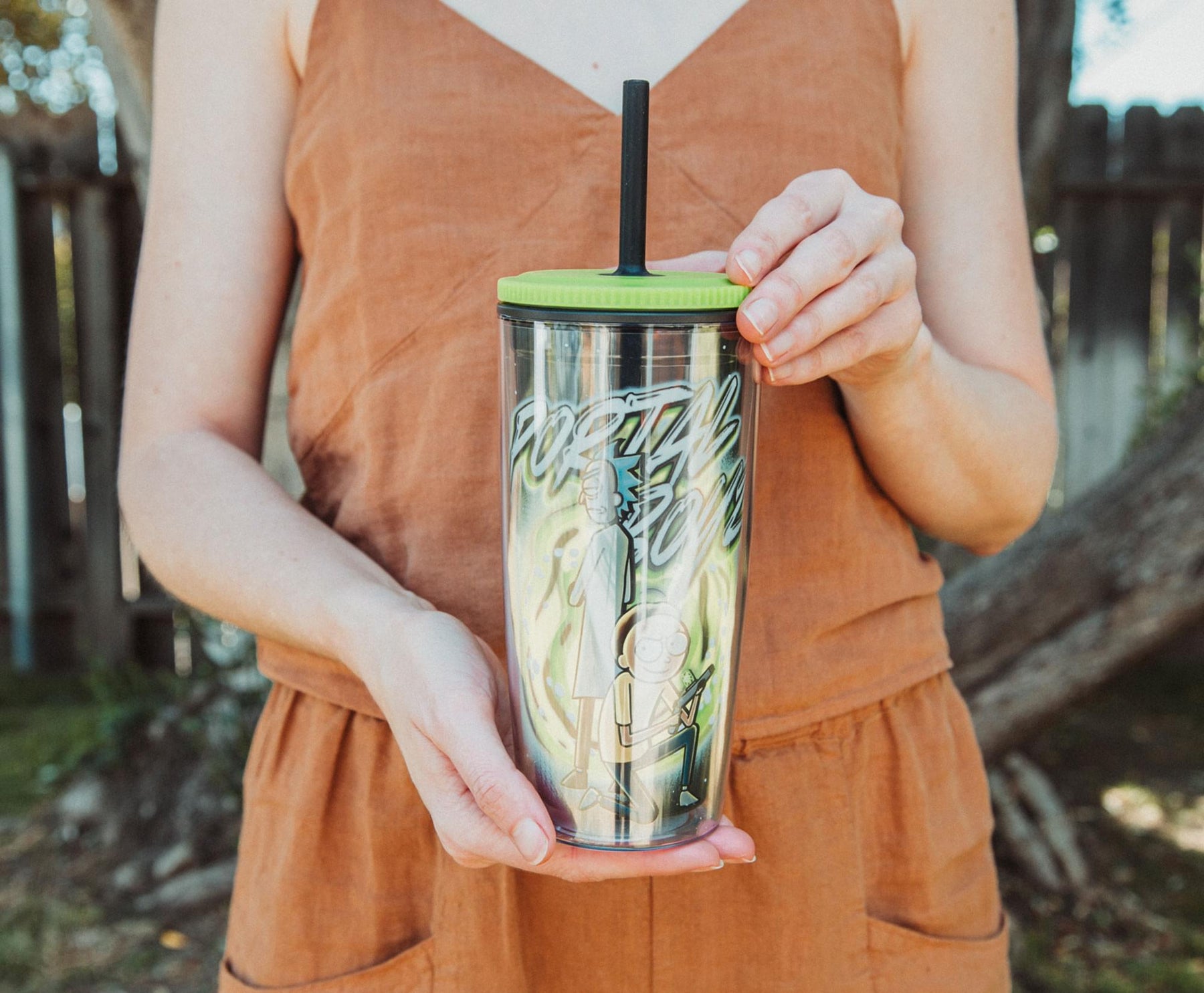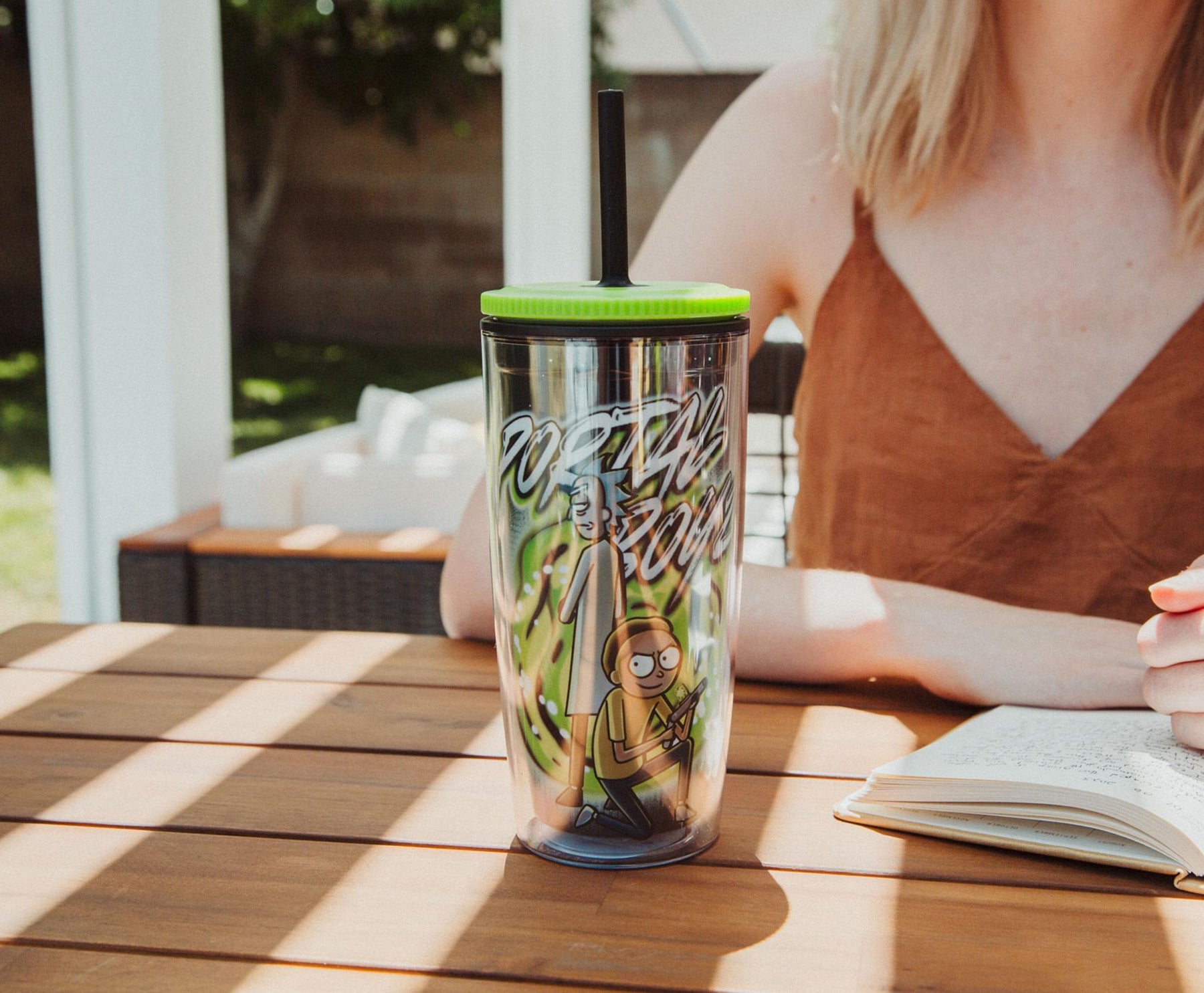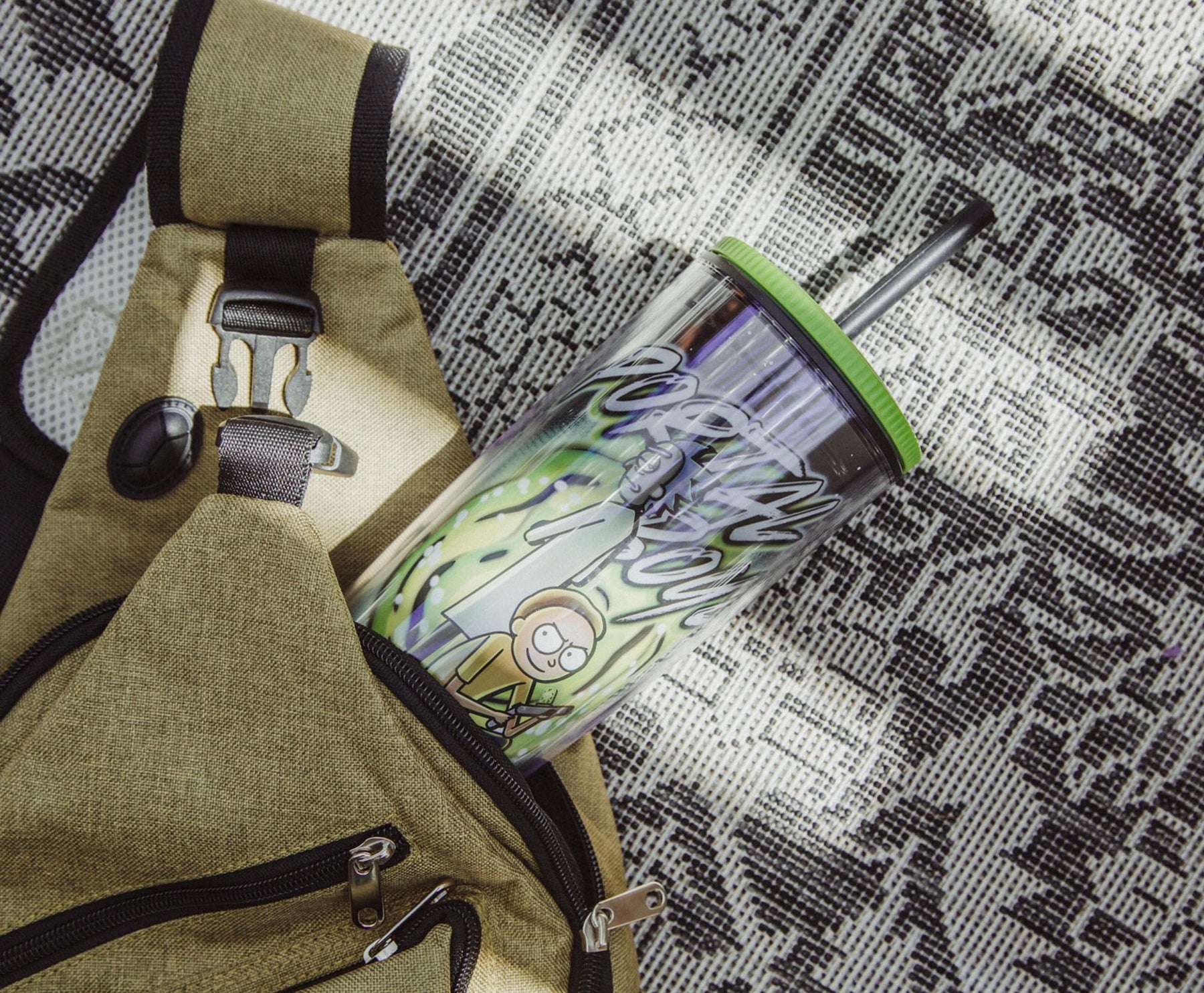 Rick and Morty "Portal Boyz" Plastic Tumbler With Lid and Straw | Hold 20 Ounces
SCHWIFTY DRINKWARE: Grab your Portal Gun and join the time-traveling club with this exclusive travel tumbler from the animated world of Rick and Morty. Refreshing far-out fun awaits you on your next interdimensional outing.
A MEGA-GENIUS DESIGN: Rick and Morty are ready for more whacky shenanigans on this black cold cup's wrap-around graphic. The brilliant green glow of an open portal pops behind the duo as the "Portal Boyz" prepare to hop into another adventure.
SHARE A DRINK WITH THE BOYZ: Stay refreshed every day, all day with this plastic tumbler that holds approximately 20 ounces of your favorite cool beverage. Comes with a screw-top lid to help prevent spills, plus a reusable plastic straw.
BUILT WITH MAD SCIENCE: Any scientific misadventure wouldn't be complete without this BPA-free plastic cup somewhere in the lab. For the best care, hand-wash only is recommended. Not suitable for dishwasher or microwave.
OFFICIAL RICK AND MORTY COLLECTIBLE: Drink to weird science with this officially licensed travel tumbler from the hit animated comedy Rick and Morty. Makes an otherworldly addition to your in-house food facility, aka the kitchen.
WELCOME TO THE CLUB, PAL
Grab the keys to your Space Cruiser and prepare for a portal-popping adventure with this exclusive travel tumbler featuring Rick and Morty.
Thanks to the brilliant mind of Rick Sanchez, interspatial teleportation has never been easier. Pick up your Portal Gun and join the "Portal Boyz" for some interdimensional adventures. This cold cup's bold wrap-around design features the bumbling duo ready for whatever cosmic mishaps await. From hostile insectoid Gromflomites to slithering Space Snakes, Rick and Morty have each other's backs to pull through any sticky situation.
ZANY MISADVENTURES TO GO
Share a drink and some laughter with your fellow glip-glops with this BPA-free plastic cup in hand. Complete with a leak-resistant lid to prevent spillage and a reusable straw for on-the-go, this travel tumbler is a fun way to stay refreshed on your next cosmic outing.
You'll never be lost in time again with this officially licensed drinkware featuring the zany antics of Rick and Morty.
CARE INSTRUCTIONS
Hand-wash only
Not dishwasher safe
Not microwave safe