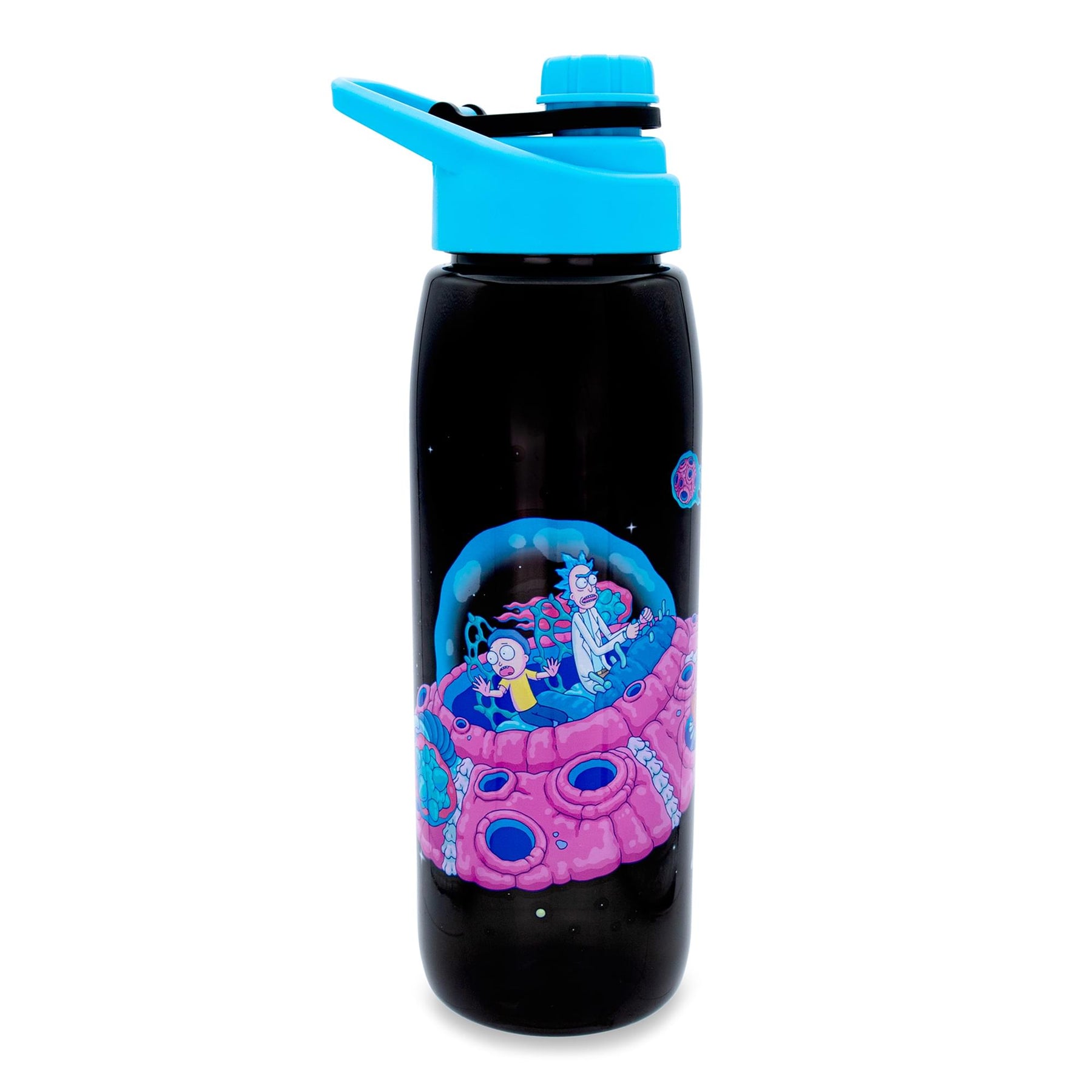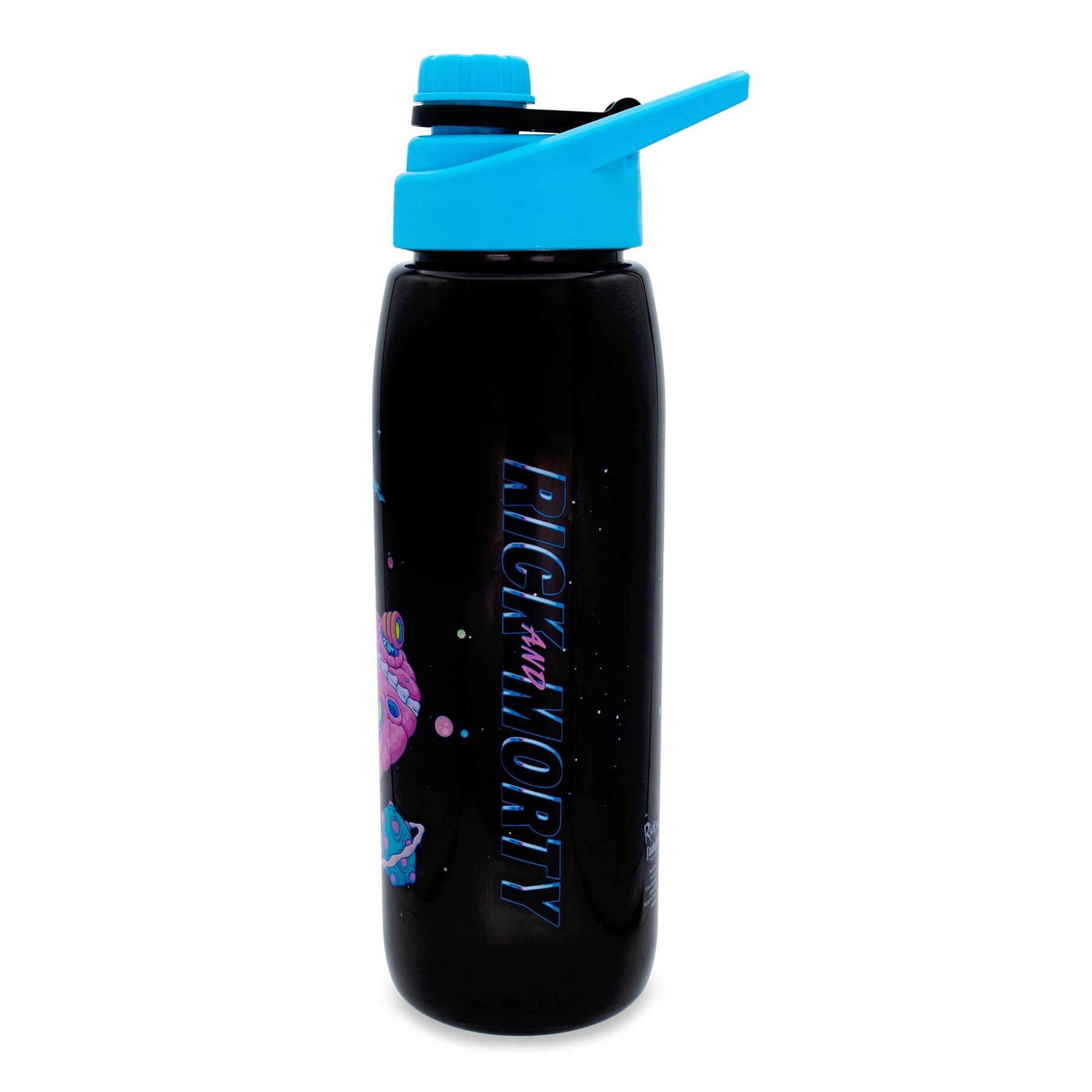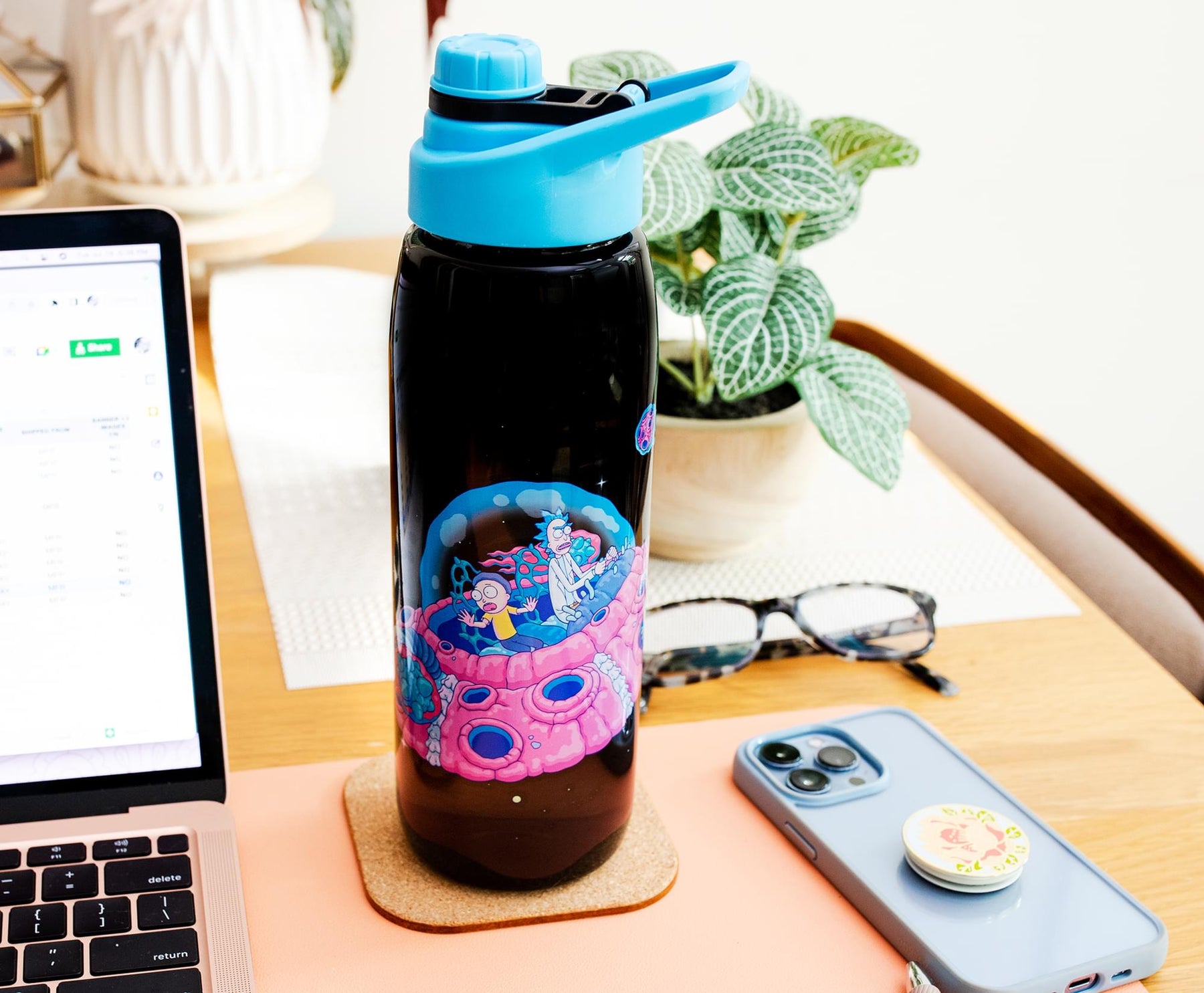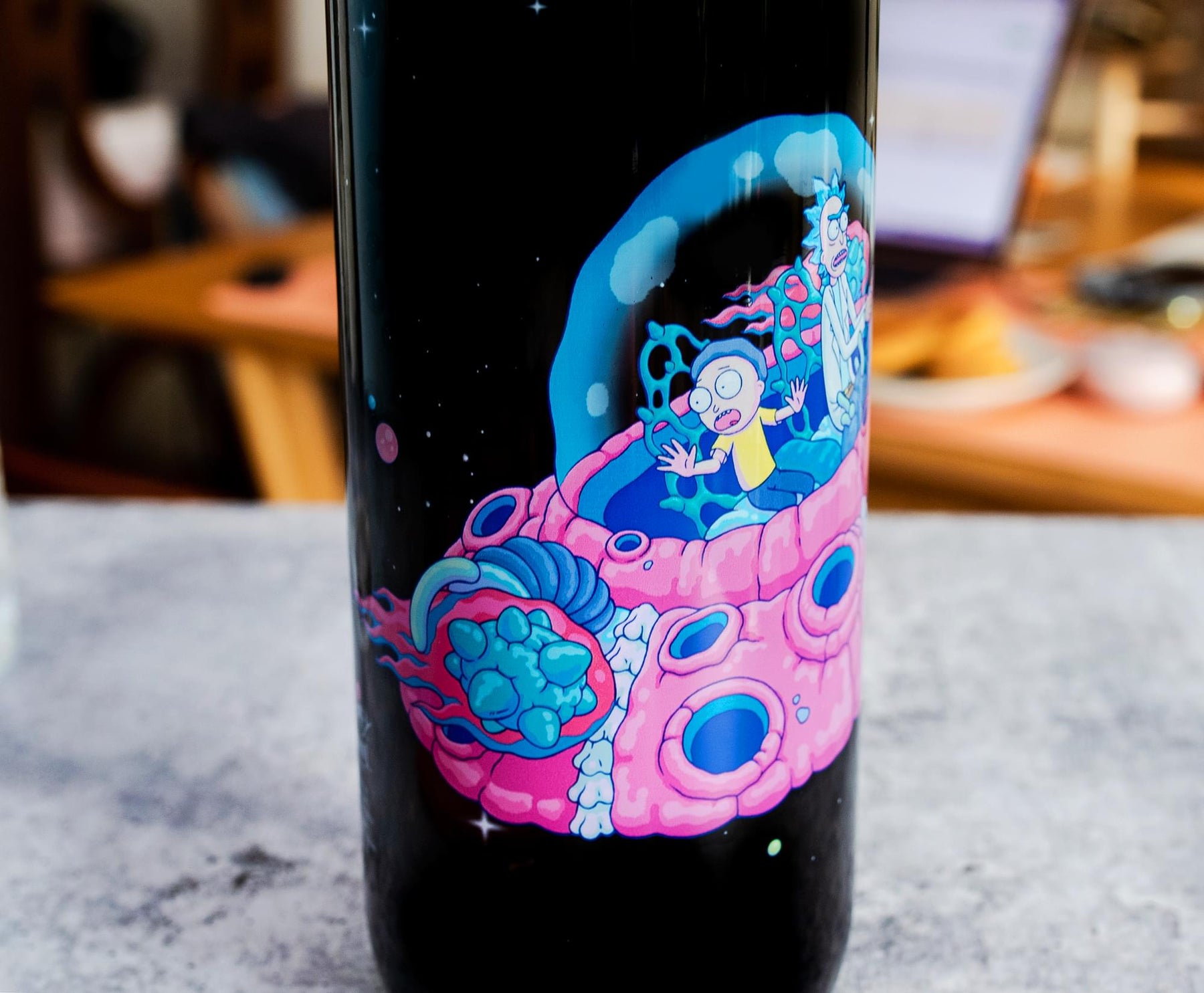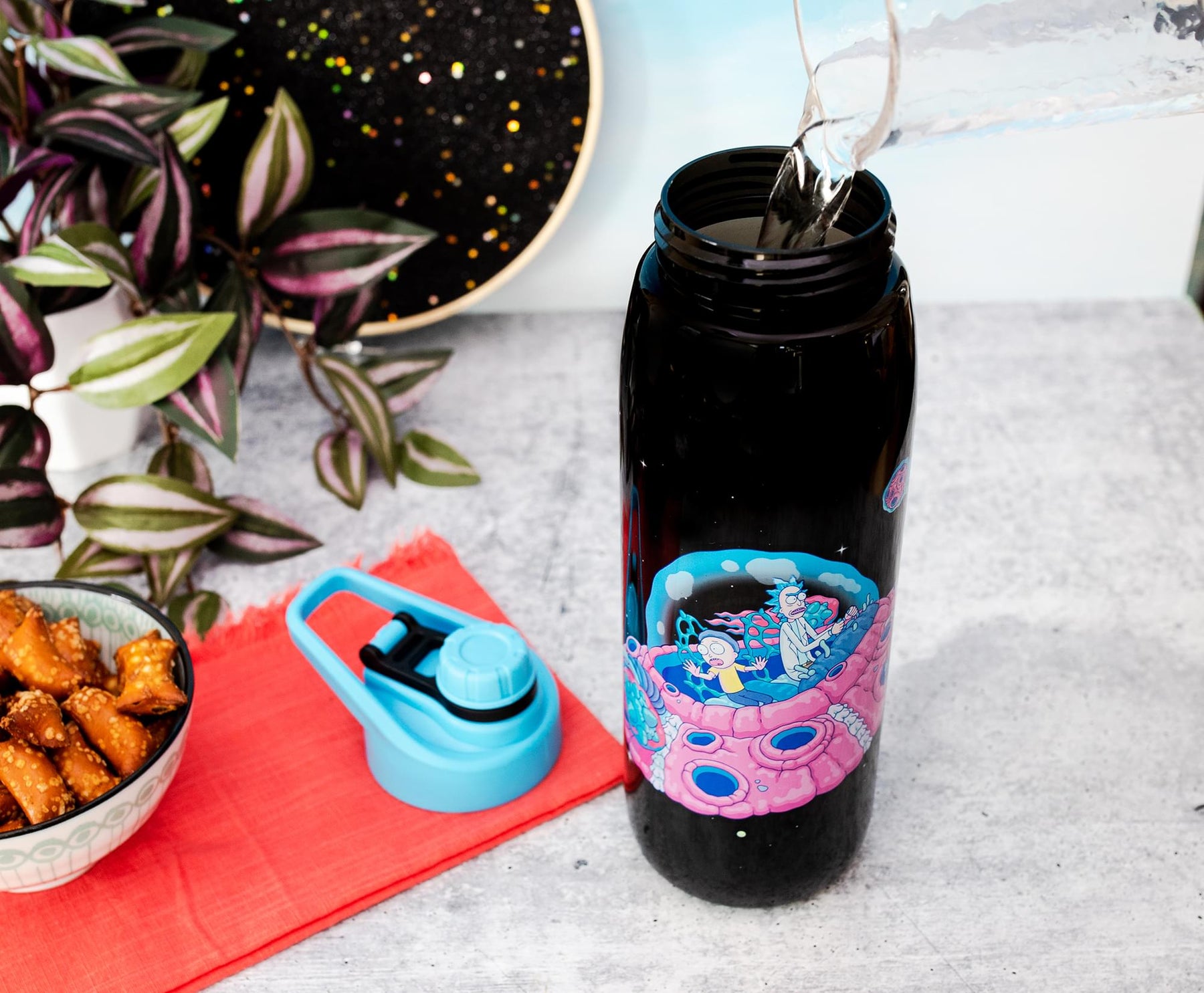 Rick and Morty Plastic Water Bottle With Screw-Top Lid | Holds 28 Ounces
THINK LIKE A MAD GENIUS: Exploring alternate dimensions can sure leave you parched. Hydrate before your next wild escapade with this exclusive water bottle from the hit animated series Rick and Morty.
OUT OF THIS WORLD: Step into a whole new reality with this intergalactic Rick and Morty water bottle. The cosmically awesome design features the titular duo flying around in their time-traveling spaceship.
SHARE A DRINK WITH A SCIENTIST: When you're running low on energy, get a little interdimensional boost from this 28-ounce water jug. Comes complete with a secure, screw-on top that prevents spillage.
A LEAK-RESISTANT BOTTLE: High-quality construction made from BPA-free plastic that's shatterproof and perfect for everyday use. For the best care, hand-wash only. Not suitable for microwave or dishwasher.
OFFICIAL RICK AND MORTY COLLECTIBLE: Enjoy out-of-this-world refreshments with this officially licensed water bottle inspired by Rick and Morty. A must-have for any time traveler who needs to cool down.
JOIN RICK AND MORTY FOR A NEW ADVENTURE
Replenish for your next big misadventure across the cosmos, broh. After another insane science experiment gone wrong (or so very right), you'll be belching over this exclusive Rick and Morty water bottle.
Tag along with the chaotic, time-traveling duo as they navigate the stars and planets in their Space Cruiser. The main title of the series adorns the back of the jug, so everyone throughout the galaxy knows who you're repping while portal hopping.
FOR THE INTERDIMENSIONAL TRAVELER IN NEED OF A DRINK
Running from the Zigerions or trying to outsmart memory parasites can work up a real sweat.
We put our noggins together and calculated that this plastic water bottle gives you just the right amount of replenishment needed to fuel your wildest escapades across the universe. Up to 28 ounces, to be exact. The screw top keeps all Earthy liquids contained and doubles as a convenient handle for carrying on your travels.
Alternate dimensions got nothing on this officially licensed drinkware from Rick and Morty.
CARE INSTRUCTIONS
Hand-wash only
Not dishwasher safe
Not microwave safe