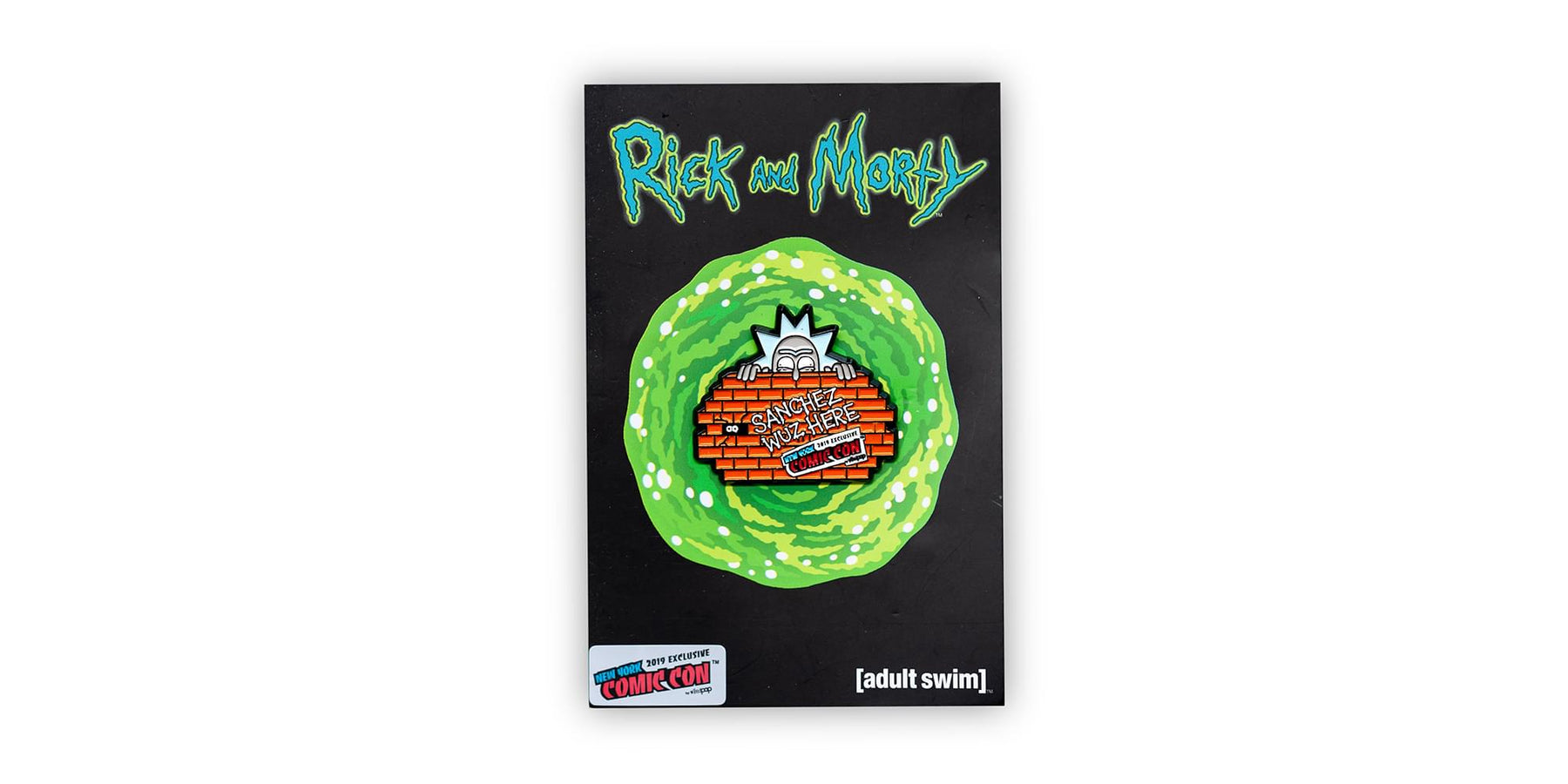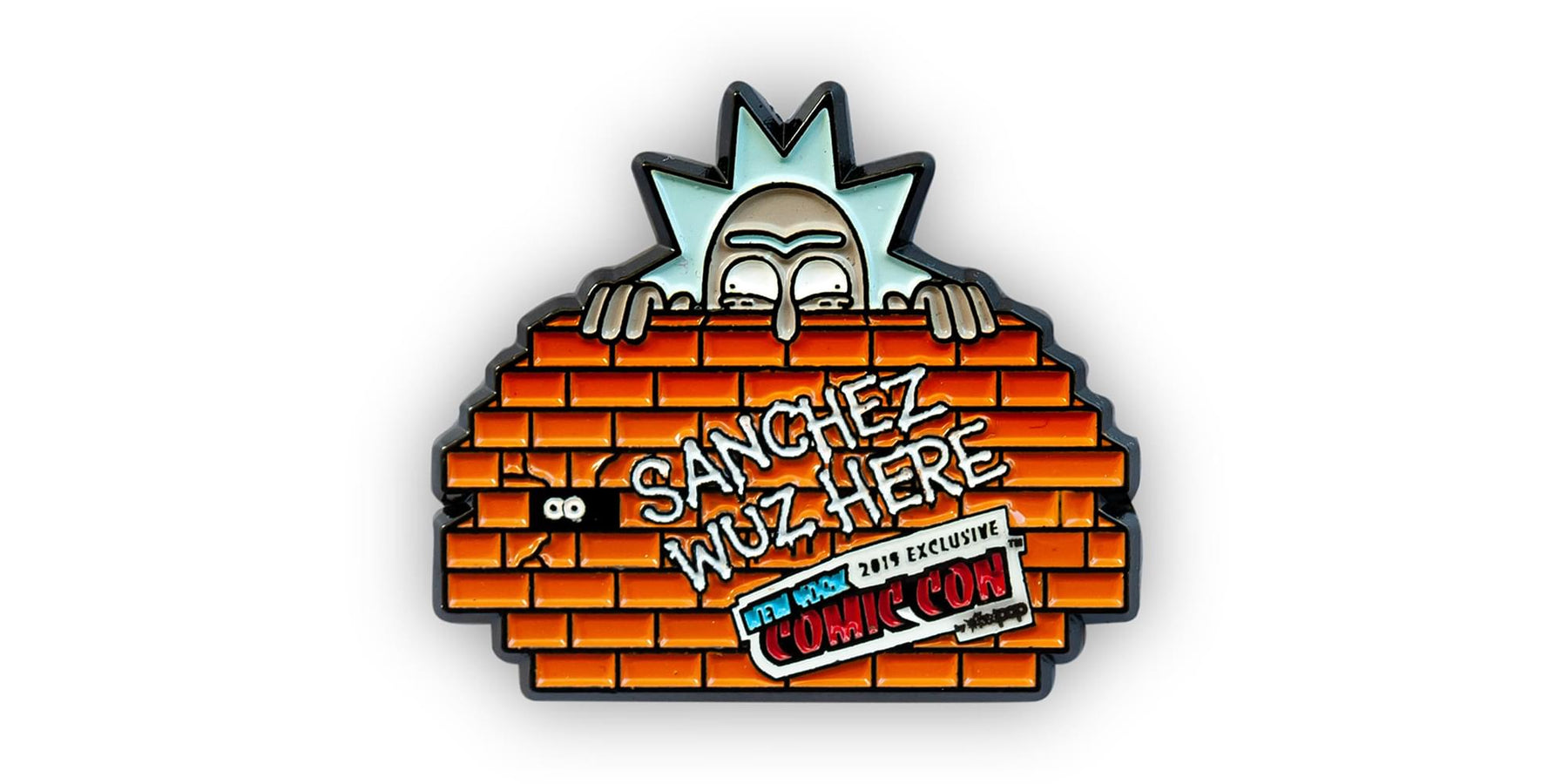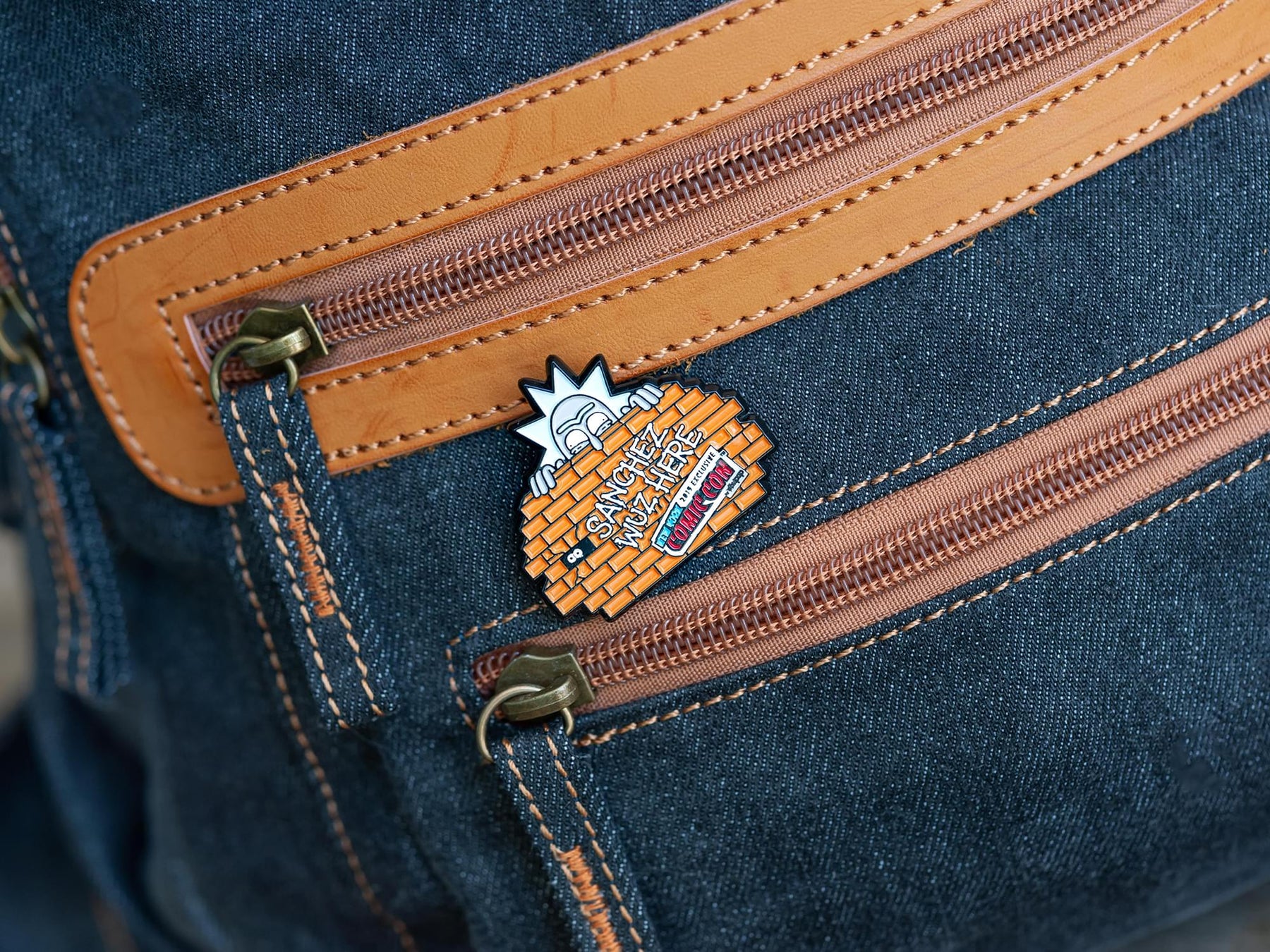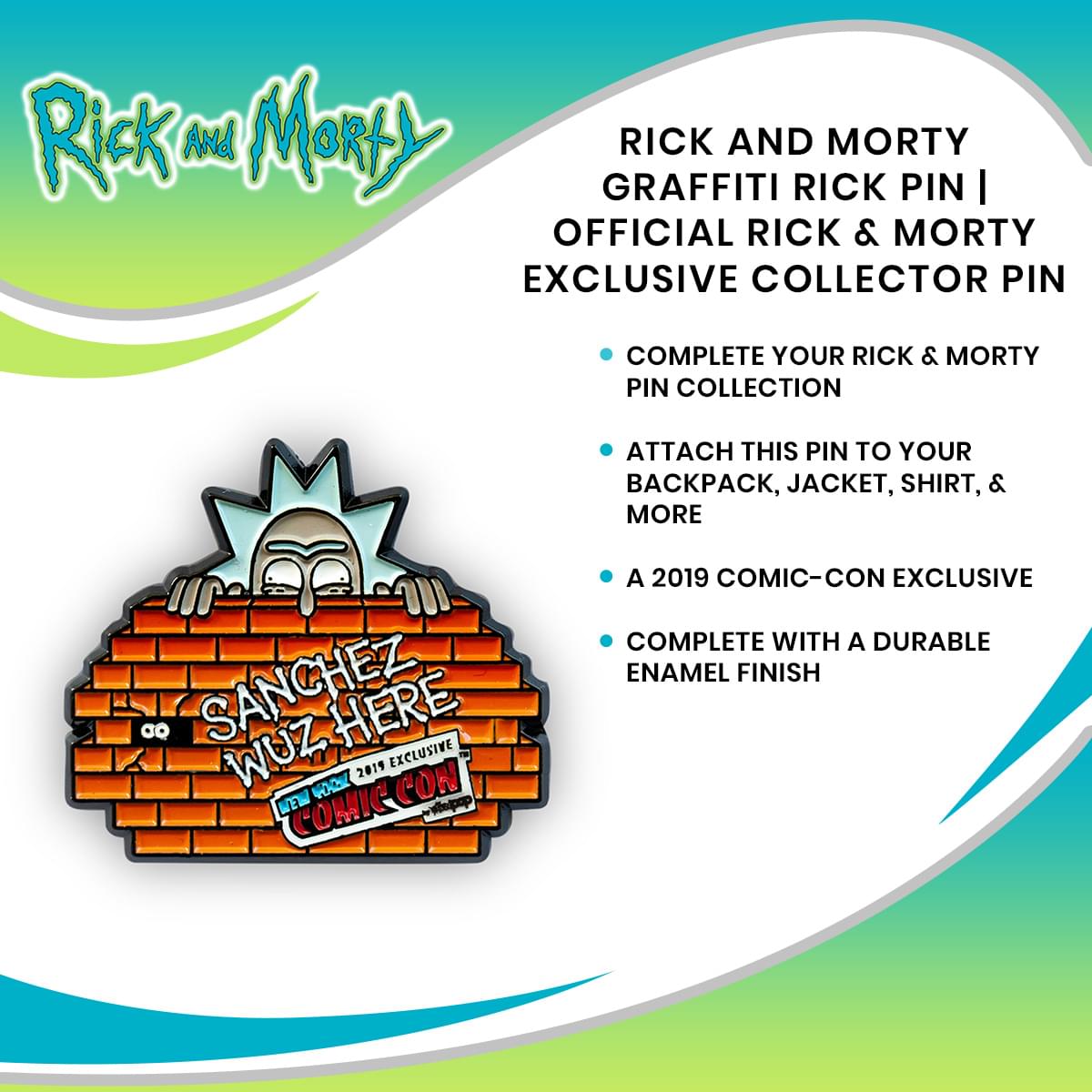 Rick and Morty Graffiti Rick Pin | Official Rick & Morty Exclusive Collector Pin
FLAUNT YOUR RICK AND MORTY FANDOM: Live each moment to its squanchiest potential with this exclusive Rick & Morty collector's pin! Featuring a Rick who's skilled in the art of graffiti, this pin is a unique addition to any Rick & Morty pin collection!
A COVETED RICK AND MORTY COLLECTOR PIN: Featuring Rick's head poking from the top of a recently vandalized wall, this rare and exciting pin is a must-have for fans of all things Rick and Morty! Rick's wall graffiti reads "Sanchez Wuz Here" and features the New York Comic Con 2019 logo.
INTER-DIMENSIONAL QUALITY: Knowing that a Rick and Morty adventure can go from 0 to life-altering in the blink of an eye, this pin was crafted from a durable metal and given an enamel coat for extra protection.
NO PORTAL GUN NECESSARY: To get the latest in Rick and Morty collectibles, there's no need to travel to another dimension when you can simply hit that add-to-cart button and enjoy your very own Rick and Morty exclusive pin now!
EXCLUSIVE RICK & MORTY COLLECTIBLE: Originally released at the 2019 New York Comic-Con, this Graffiti Rick pin is an officially licensed and rare Rick & Morty collectible. Grab yours today!
PAINT THE TOWN WITH RICK SANCHEZ
Back and ready for action, Rick Sanchez is once again up to some crazy adventures! Now you can tote Rick along with you wherever you go in the form of this exclusive 2019 New York Comic-Con Rick & Morty pin! Poking out from behind a brick wall, fans will find the lovable mad-scientist standing by his recent graffiti work reading, "Sanchez Wuz Here." Take home one of the hottest collectibles to come out of 2019 and display your love for the hilarious Rick and Morty series!
COMPLETE YOUR COLLECTION OF RICK AND MORTY PINS
If you're hoarding a large amount of Rick and Morty pins, it's time to take an inventory and check for this rare Graffiti Rick pin! Officially licensed, this enamel finished metal pin is designed with the Rick and Morty fanatic in mind. Featuring beautiful details and coloring, this Rick and Morty pin is the perfect addition to any Rick and Morty collection! Show off your intense fandom for the show or gift one of these collectible pins to the Rick and Morty fan in your life today!