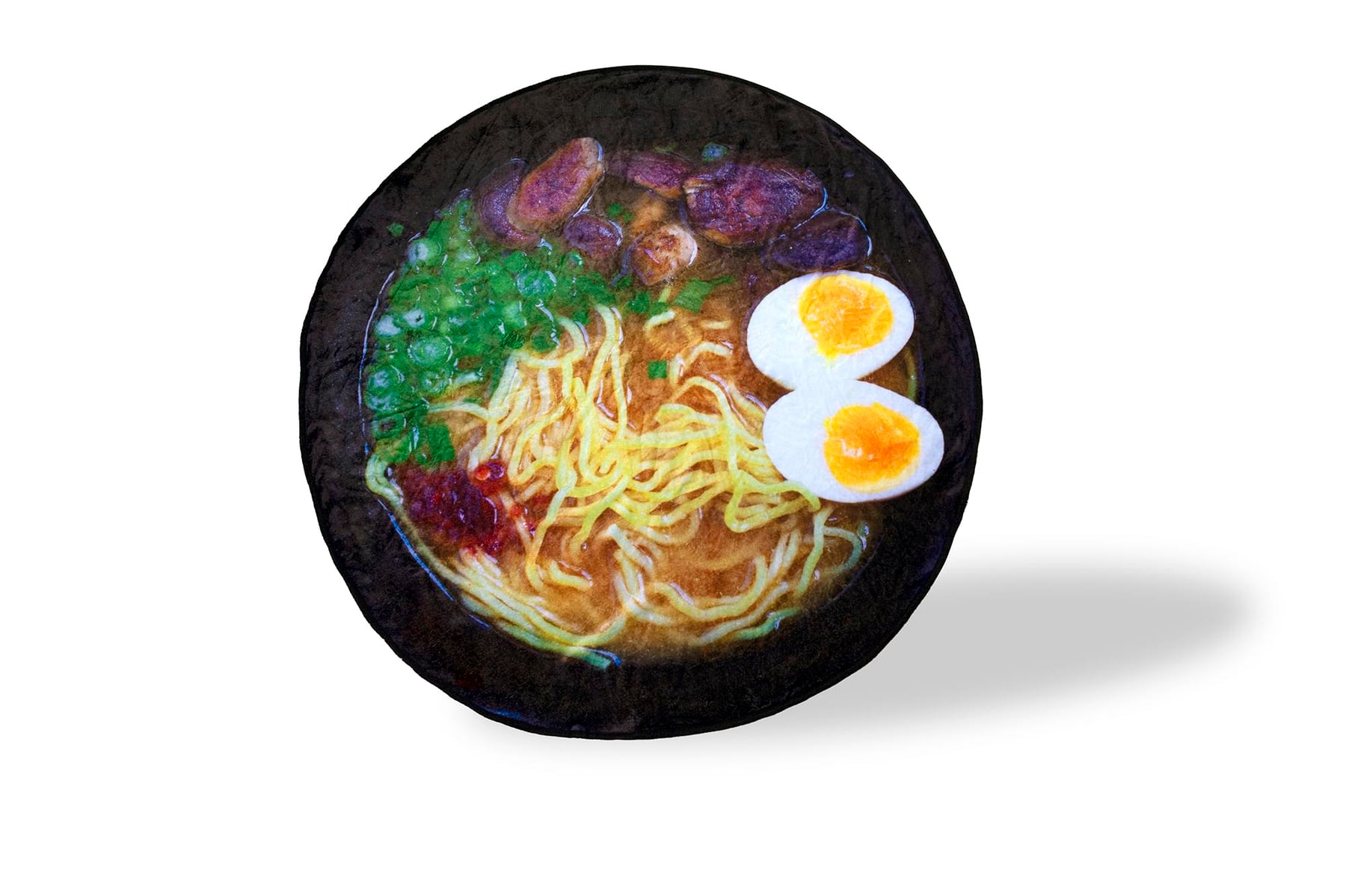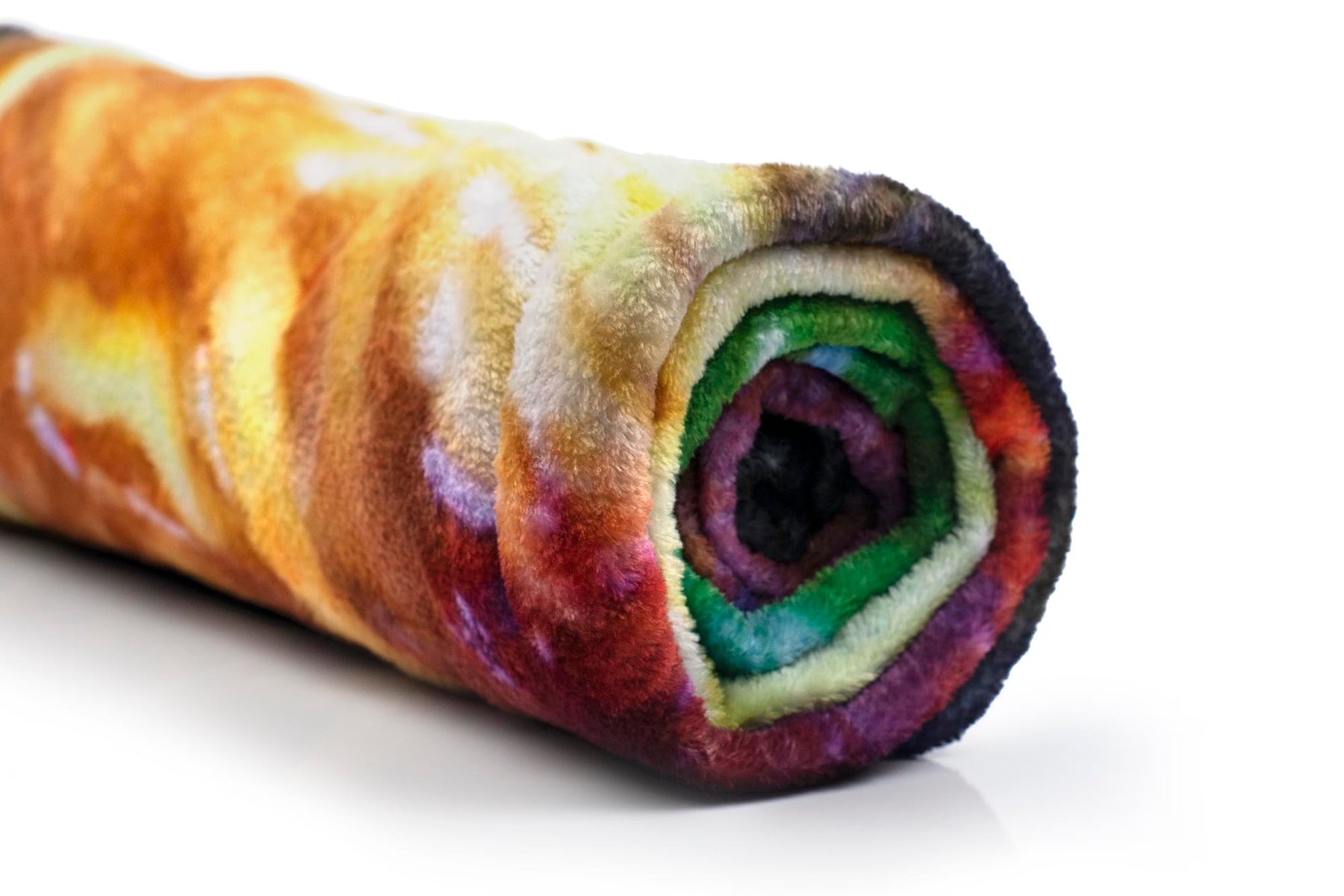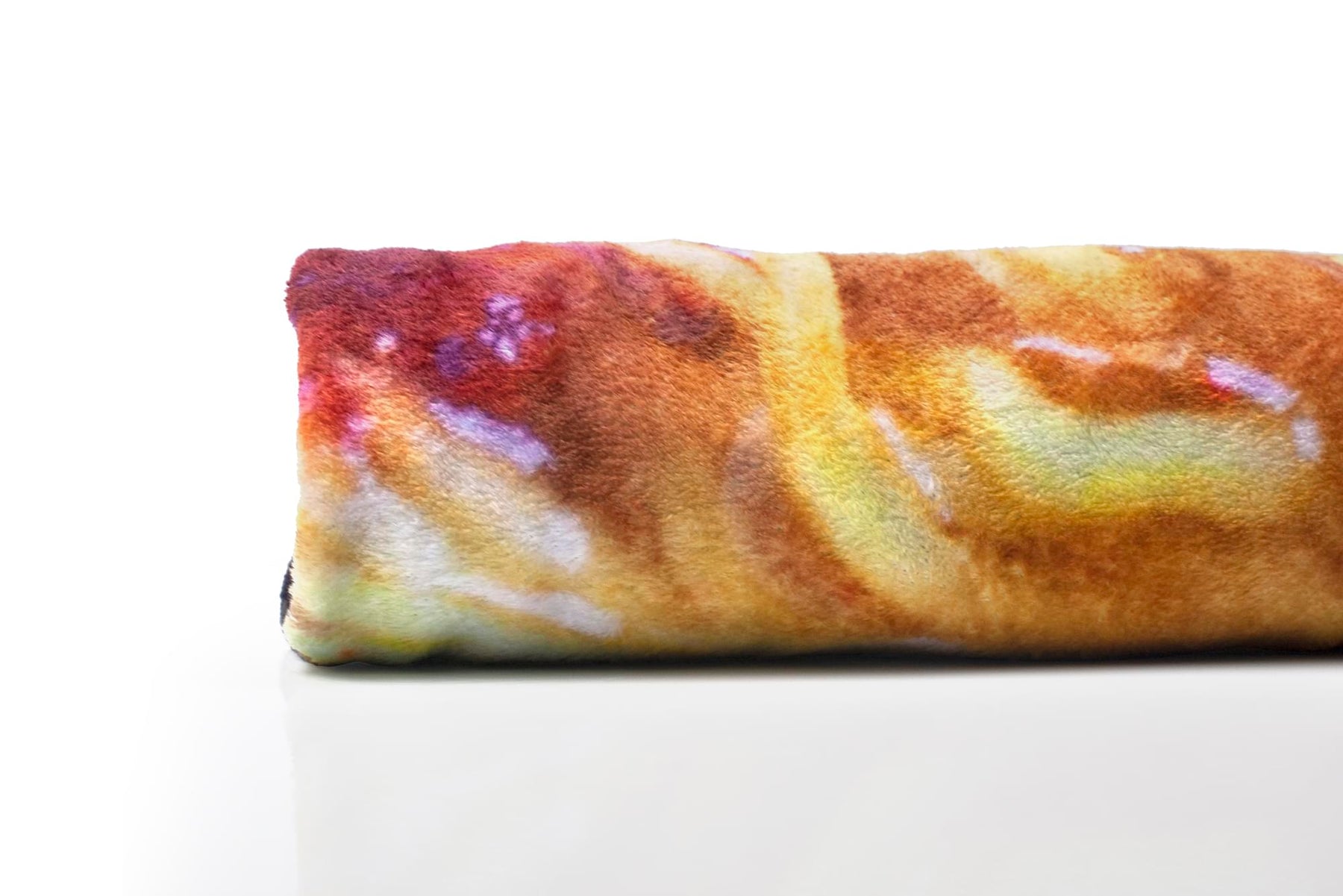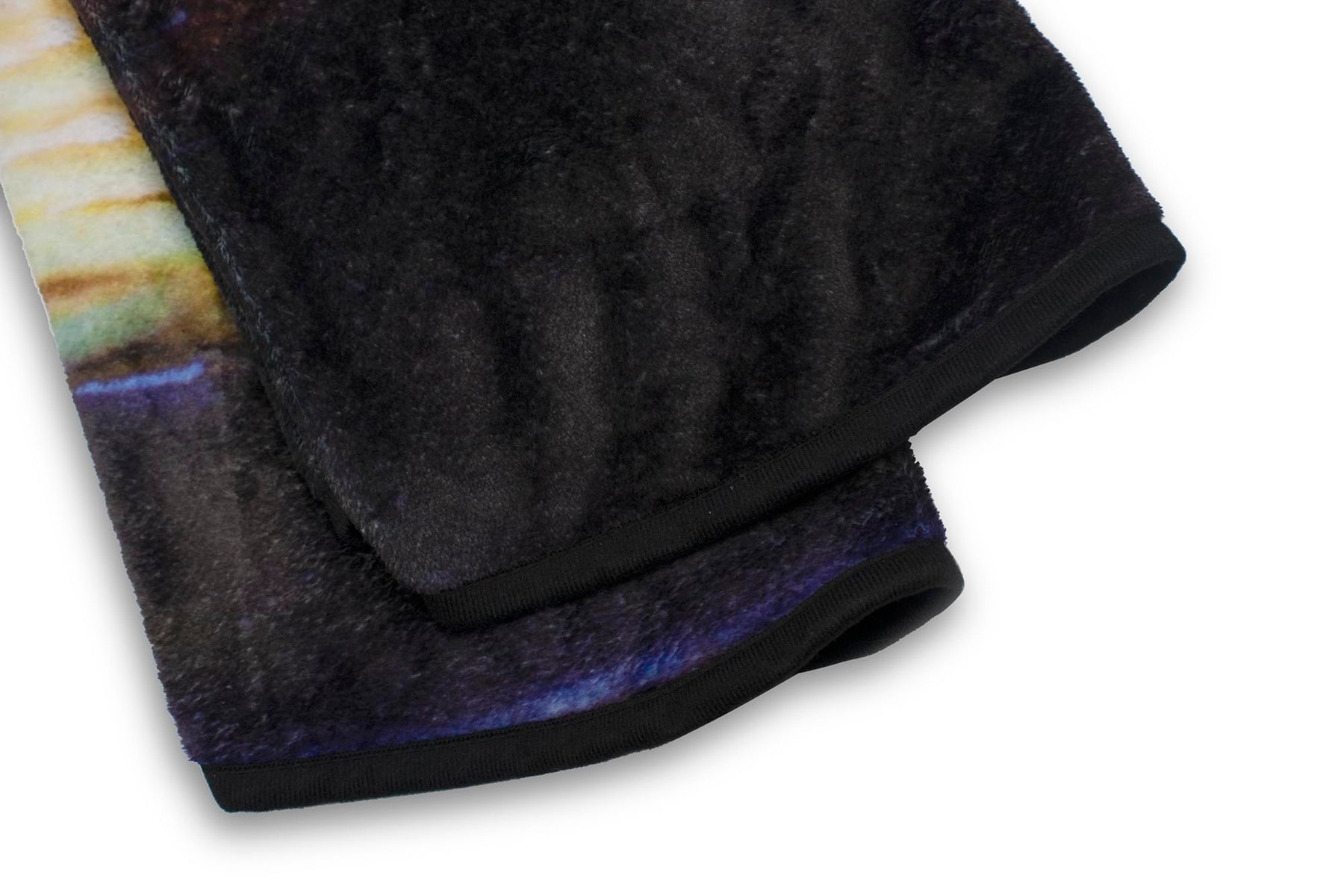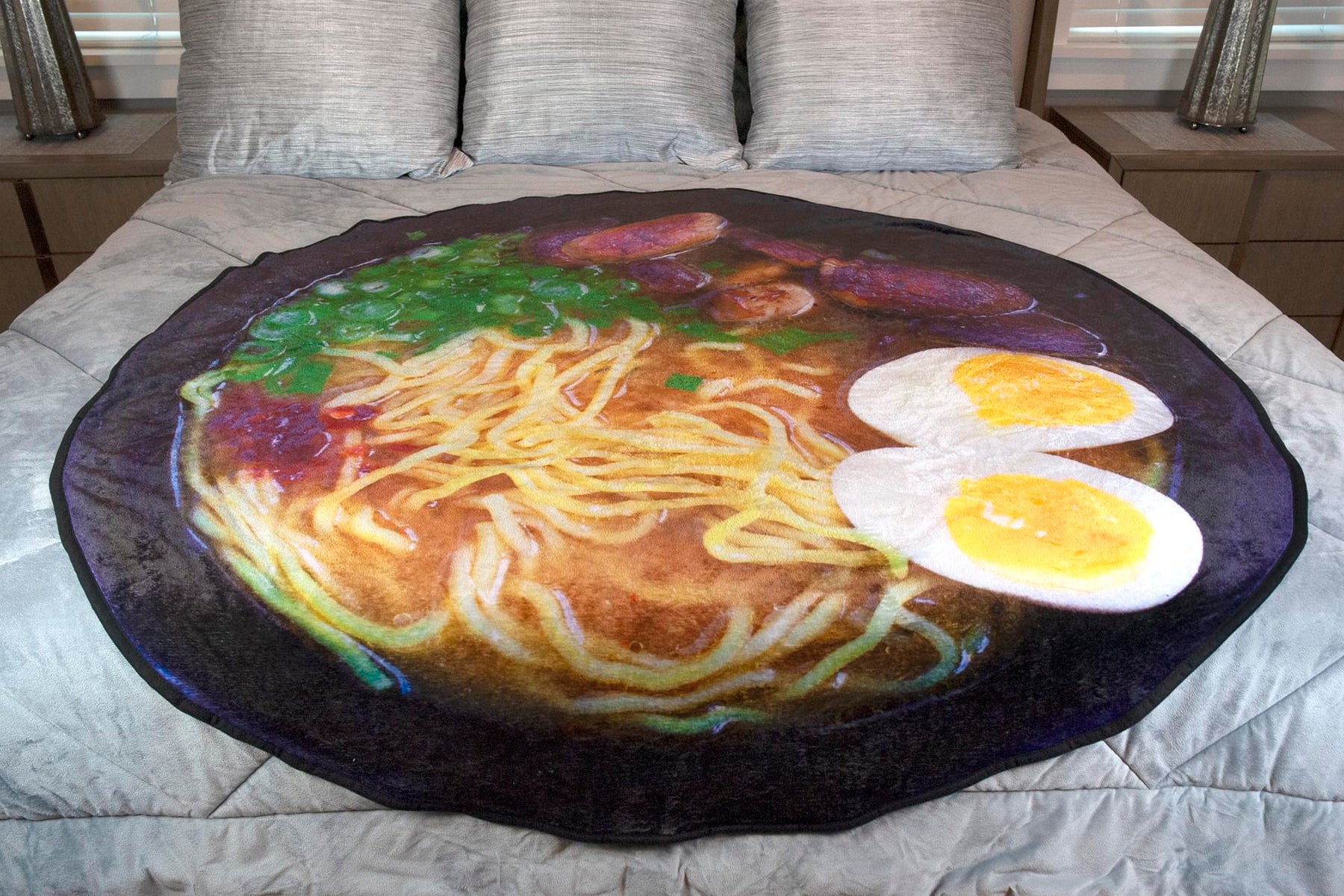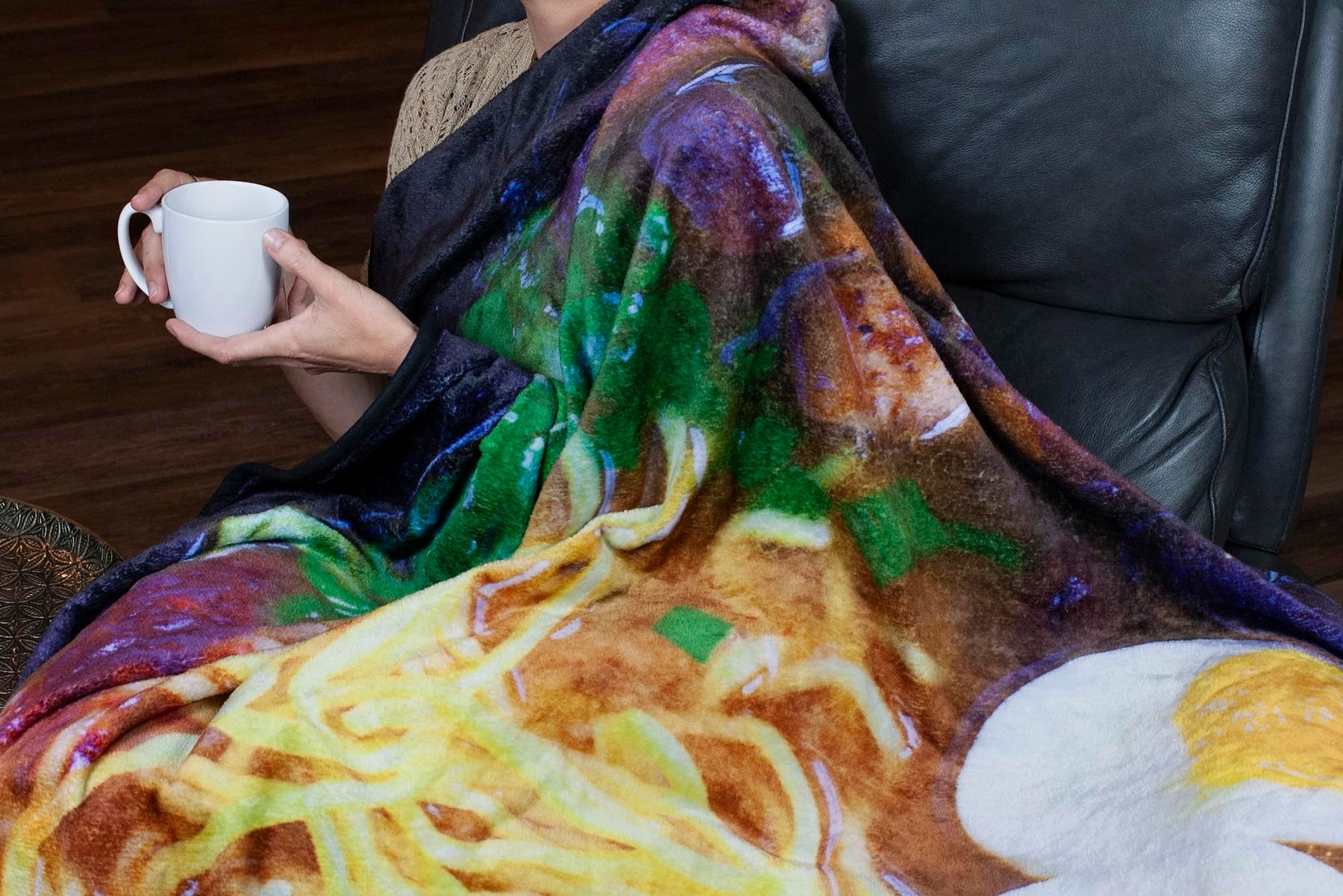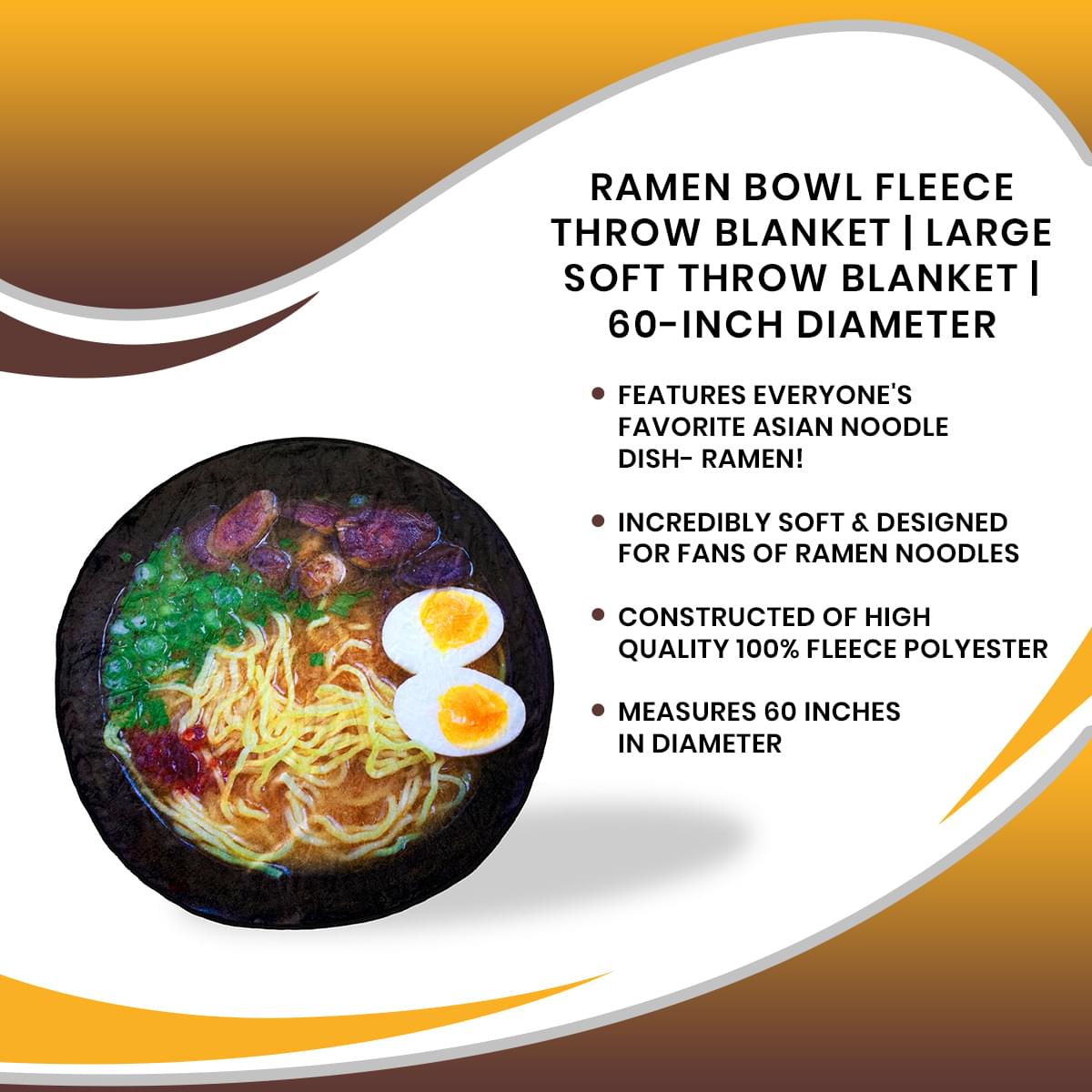 Ramen Bowl Fleece Throw Blanket | Large Soft Throw Blanket | 60-Inch Diameter
GOOD TILL THE LAST SLURP: Whether it is the soft, silky texture of the noodles or the rich, diverse flavor of the broth, lovers of Asian cuisine can't seem to get enough of Ramen! Complete your home decor with a taste of the treat that's good till the last slurp!
GET READY FOR YOUR NEXT SLURP SESH: From takeout breaks to traditional dinners and everything in between, no occasion is complete without a bowl of ramen. Cozy up with this Ramen Noodle throw blanket for a delicious layer of comfort never before achieved!
UNIQUE ACCENTS FOR YOUR HOME: Personalize your space with a unique and soft fleece blanket! Blankets and throws are a fashionable way to add fun and flair to your furniture. Enjoy your next bowl of Ramen in your new cozy Ramen bowl throw blanket!
DURABLE THROW BLANKET BUILT FOR ASIAN CUISINE ADMIRERS: Crafted from 100% soft-touch polyester and measuring 60 x 45 inches, this Ramen Noodle themed blanket is made to be enjoyed! Care for your Ramen bowl blanket best by washing in cold water and drying on low.
RELAXATION MEETS RAMEN: For those who simply cannot get enough Ramen, this large throw blanket is the perfect addition to your collection! Fun, funny, and fabulous, this soft-touch fleece throw blanket makes a perfect gift! Grab your throw blanket today!
TAKE HOME A THROW BLANKET FEATURING YOUR FAVORITE NOODLE DISH

Ramen fans can now celebrate their love for their favorite noodle dish by taking home this decorative Ramen bowl throw blanket! These soft fleece blankets are made to take your Ramen obsession to the next level! Not only are they perfect for cuddling up with a warm bowl of ramen, but these throw blankets add a pop of style anywhere you place them! Blankets and throws are easy to pack away and even easier to grab whenever you need blankets for bed or for cuddling up on the couch! Enjoy your favorite slurpy snack with the added comfort of this soft throw blanket wrapped around you!

TURN YOUR FANDOM INTO A DECORATIVE THROW BLANKET

Let your environment speak for you when it comes to your personal likes and tastes by filling your home with the things you love! What better way to add a touch of your personal favorites than with a uniquely designed Ramen themed throw blanket? Fleece blankets and throws offer a wonderfully cozy and unique touch to your furniture, bedroom, and more! Each of these soft blankets is designed to keep your favorite foods at your fingertips. Decorate your chairs and couches with these throw blankets or create a unique room design with throw blankets for bedroom decor! Perfect for cuddling, this soft blanket is crafted from 100% polyester and is designed to be the ultimate addition to any collection of Ramen themed bedding and decor! Grab this soft fleece throw blanket for yourself or any Ramen fan in your life today!