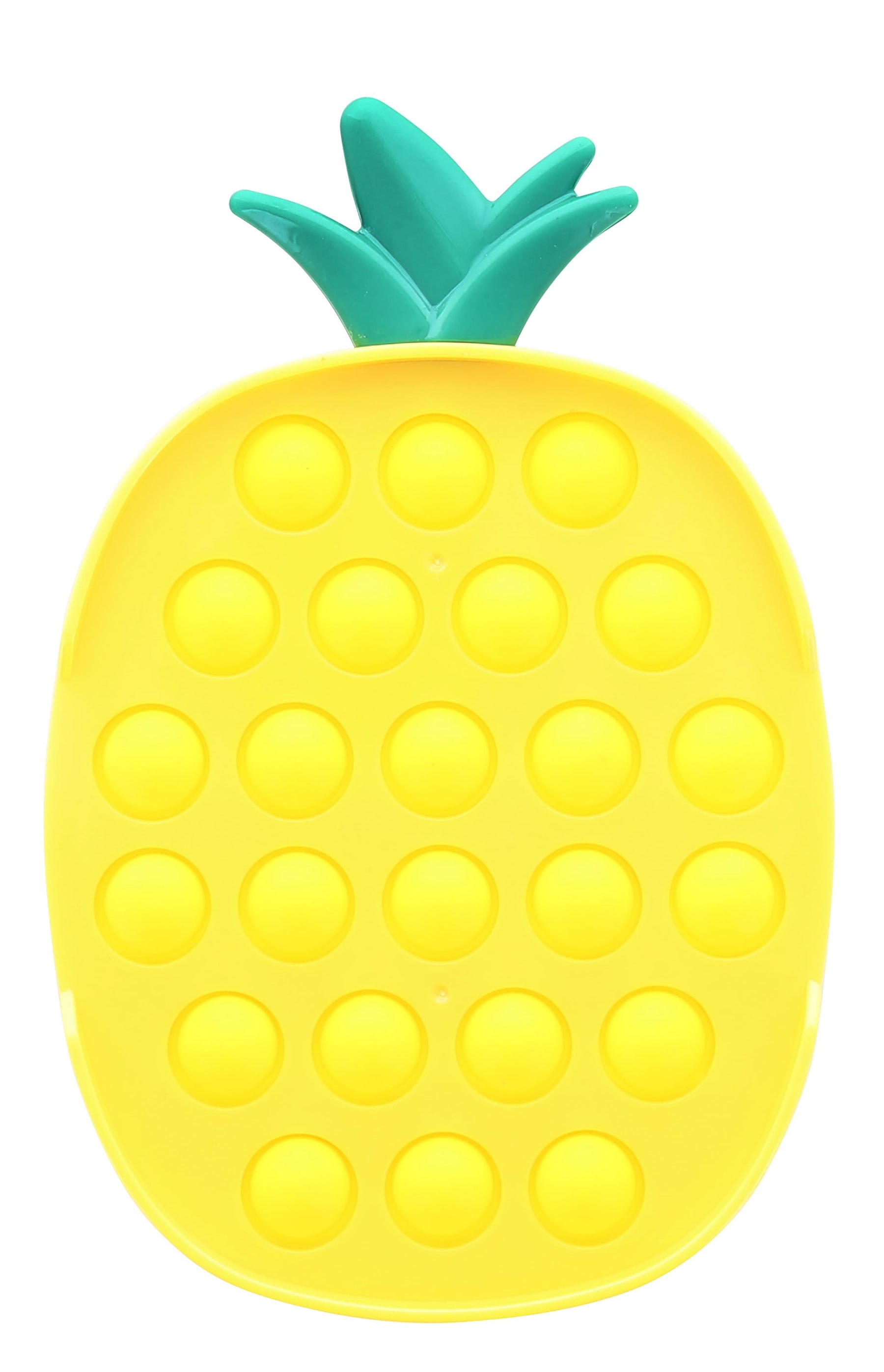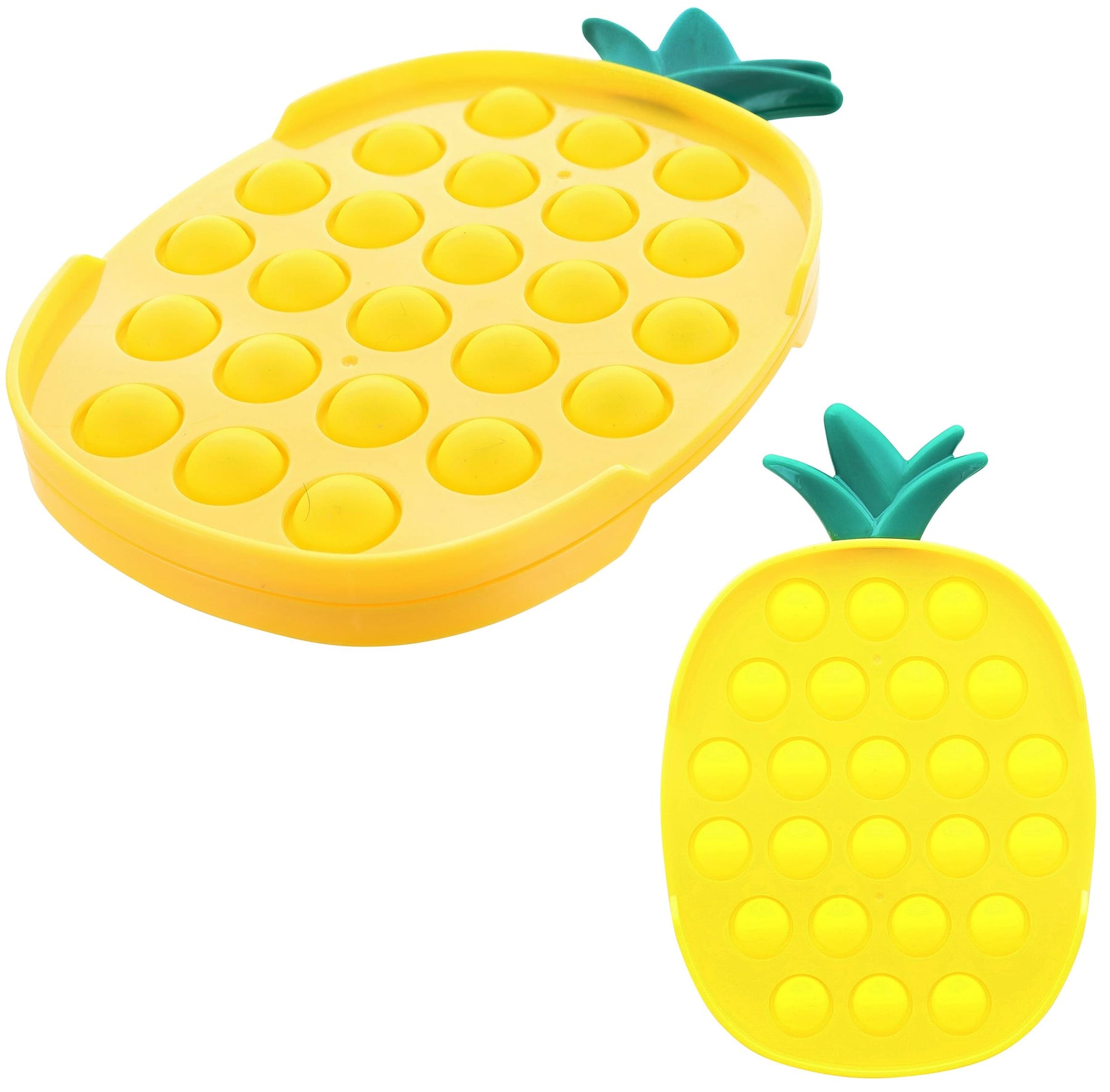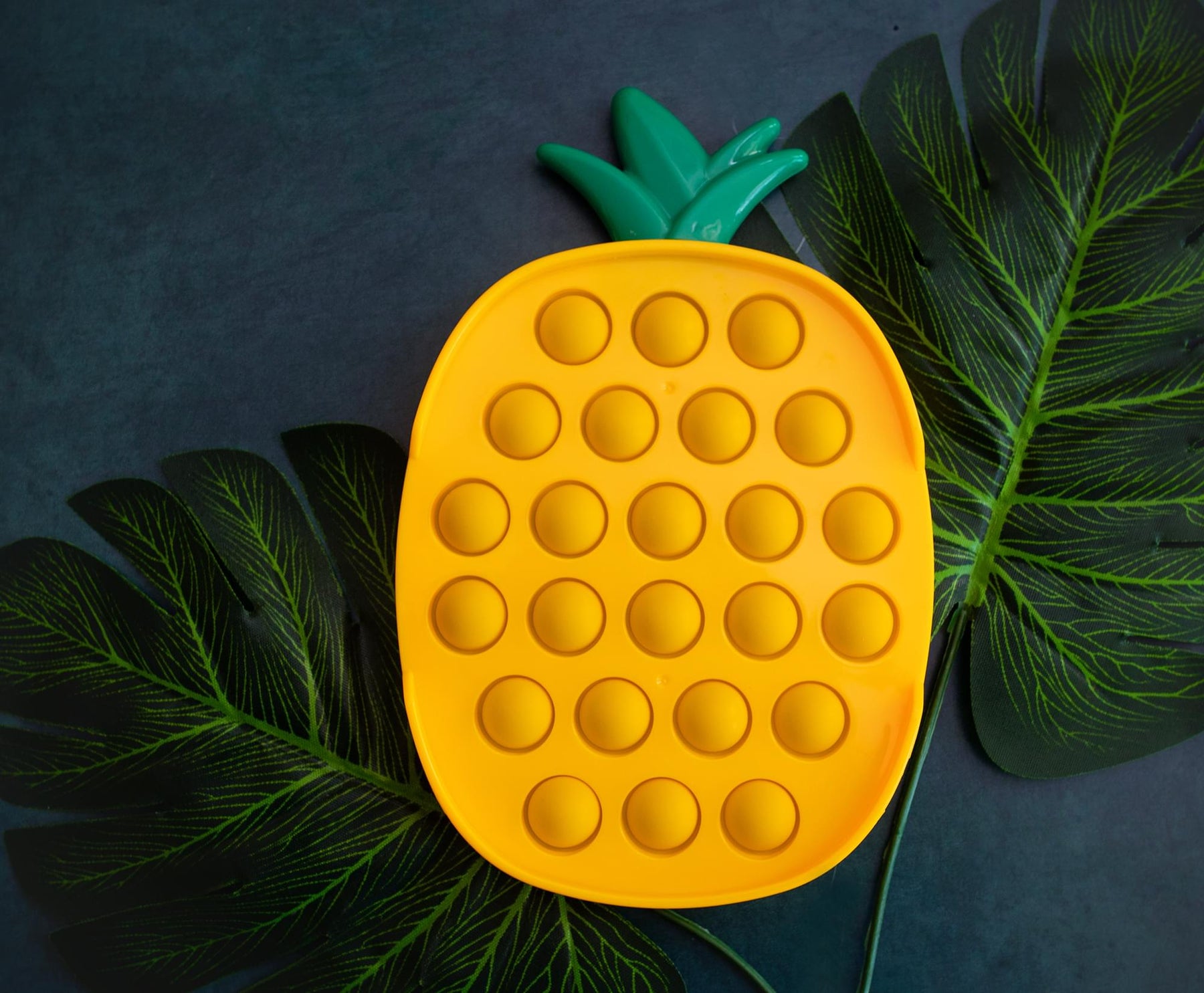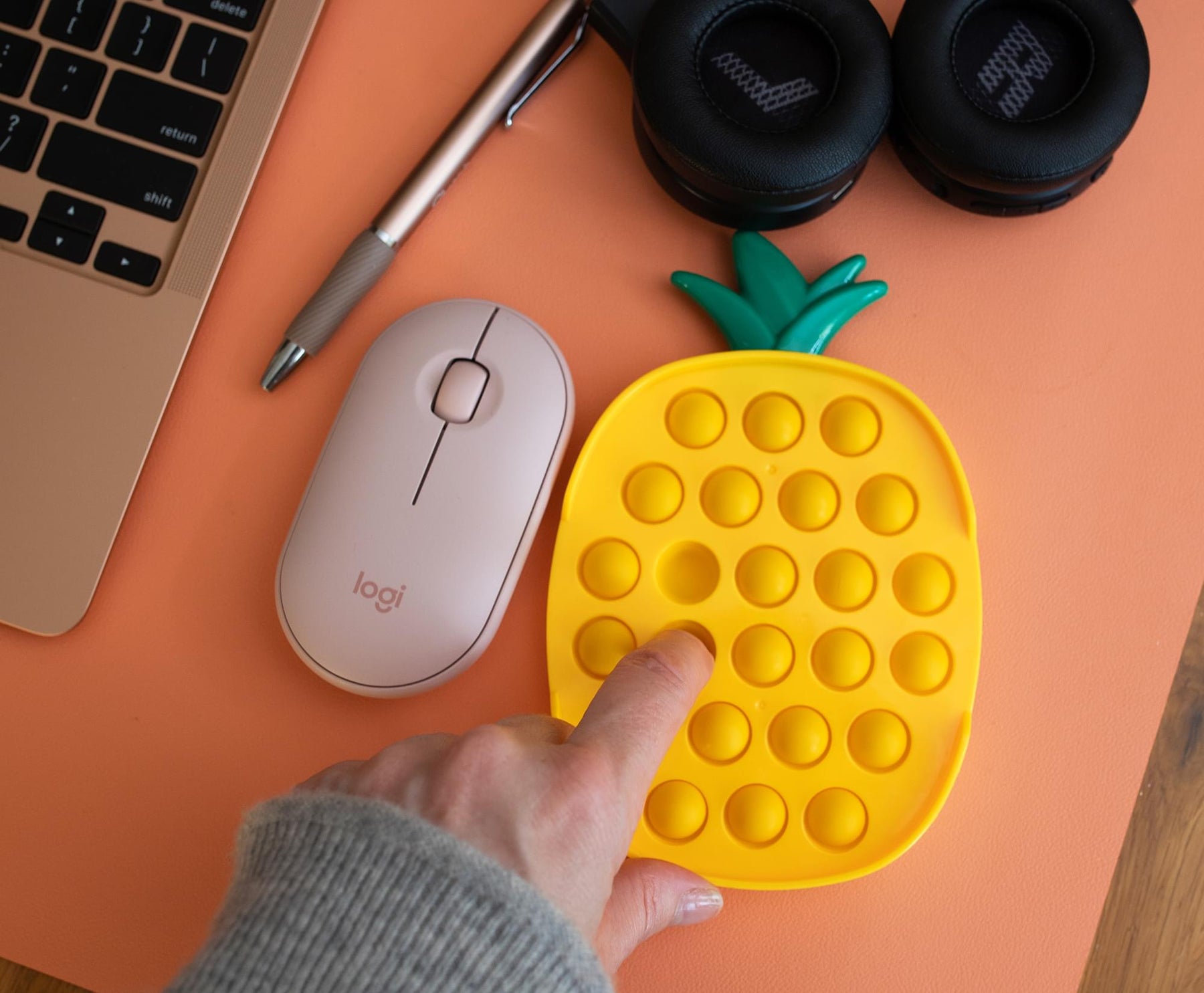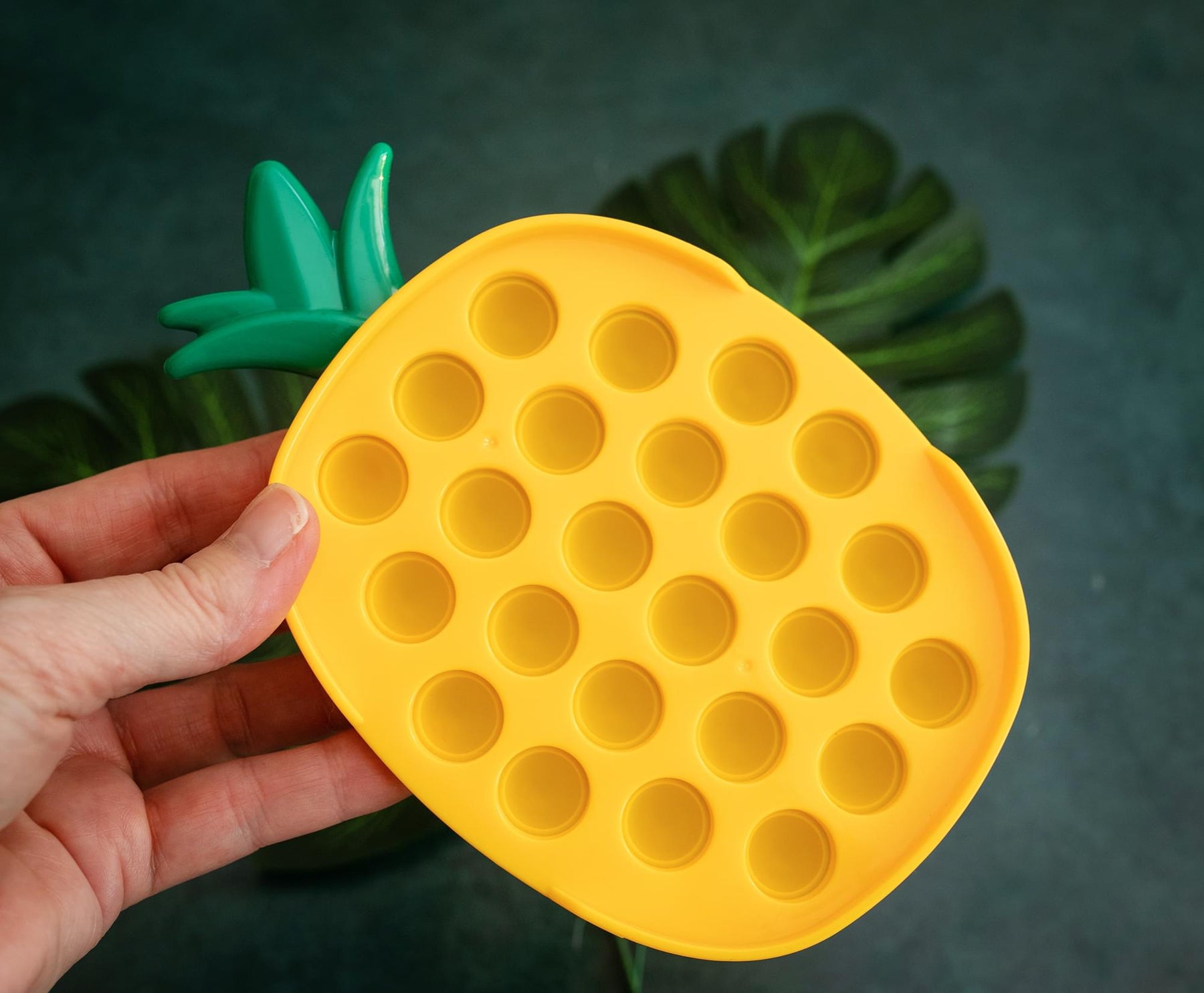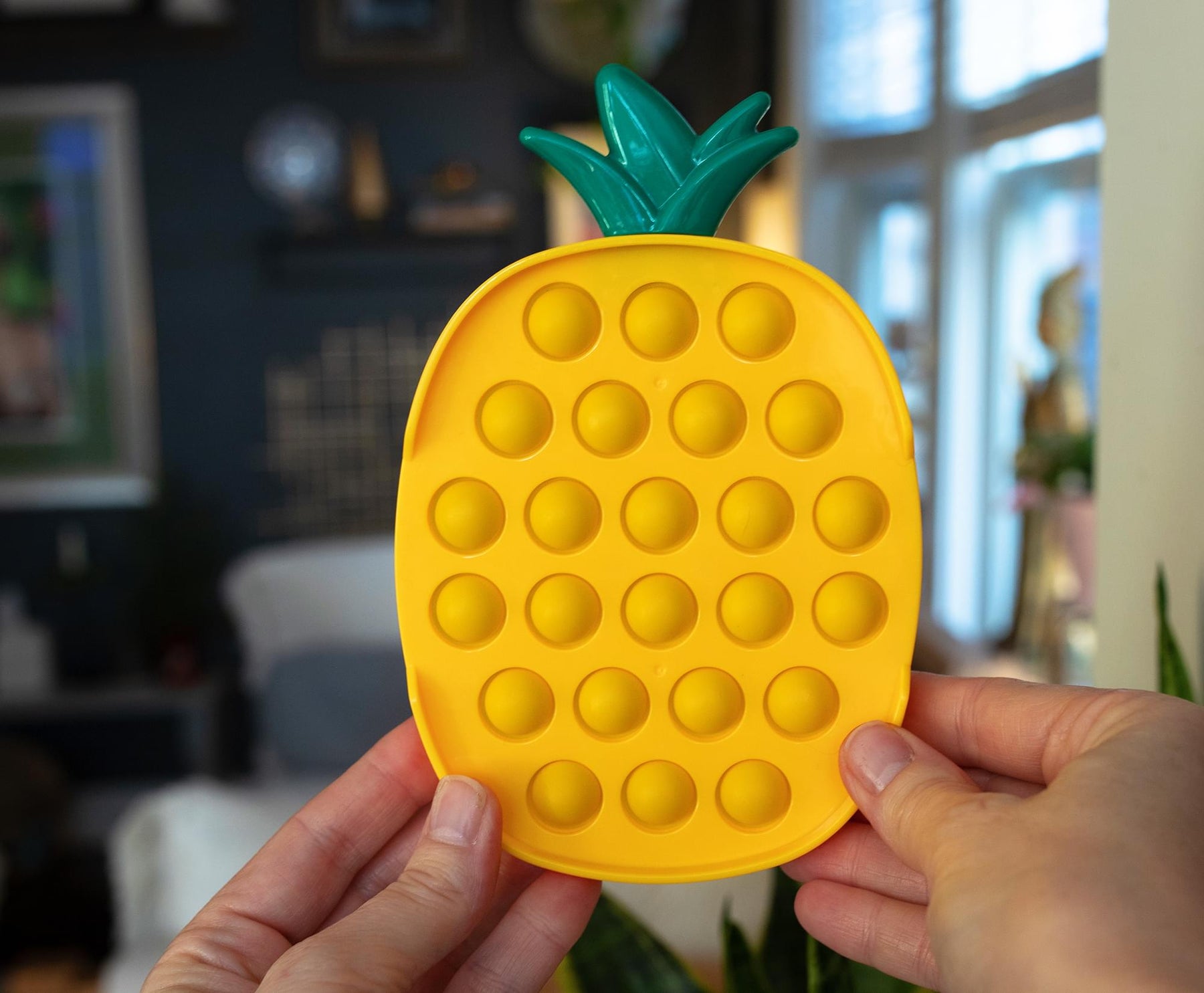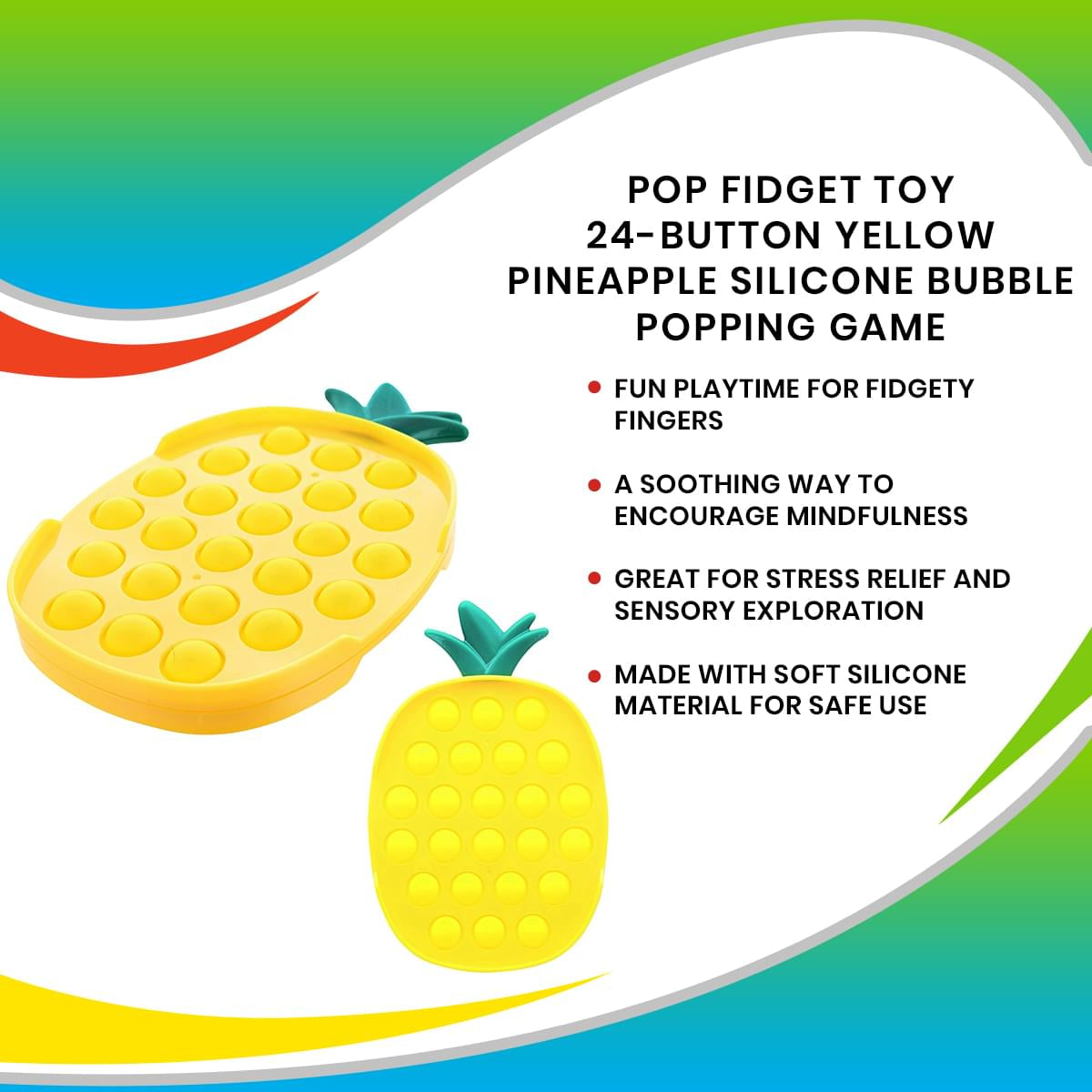 Pop Fidget Toy 24-Button Yellow Pineapple Silicone Bubble Popping Game
Pop Playtime: This entertaining activity for children and adults promotes tactile stimulation through play. Stay engaged with this fun bubble-popping game that is all but irresistible for fidgety fingers.
No Pieces Or Parts: Made to decompress with a simple push, this fidget toy is portable and lightweight. Measuring approximately 7 x 4 inches, the compact size is intended for comfortable handheld play.
Creative and Safe Play: Designed with non-toxic silicone for safe use. The sensory toy's pliable, smooth surface and edges keep restless fingers occupied. For the best care, rinse with soap and water.
Fun For All Ages: The yellow pineapple shape is an eye-catching design that is easy to handle. A calming sensory toy like this vibrant bubble popper is the perfect outlet to occupy your restless fingers.
Relieves Stress and Anxiety: Enjoy a wide range of applications with this entertaining fidget toy. Provides a calming solution for when you're feeling anxious, improves your fine motor skills, and much more.
FUN PLAYTIME FOR FIDGETY FINGERS
Make restless days a little more colorful with this entertaining Pop Fidget Toy 24-Button Yellow Pineapple. When you need to release some pent-up stress, this tactile sensory toy provides a comforting outlet.
ENTERTAINING SENSORY TOYS WITH HELPFUL BENEFITS
Pop away at this fruity delight. Pressing the silicone bubbles will keep your fidgety fingers occupied with every satisfying "POP!" Helps reduce anxiety among neurodivergent individuals with ADD, ADHD, and other special needs.
FIDGET HAND TOYS COMBINE FUN AND FUNCTION
The cute and collectible pineapple shape is a unique visual element for even more bubble popping fun. Get lost in the repetitive motions and feel your stress melt away.
Read All About It on Our Blog
Trending Geek