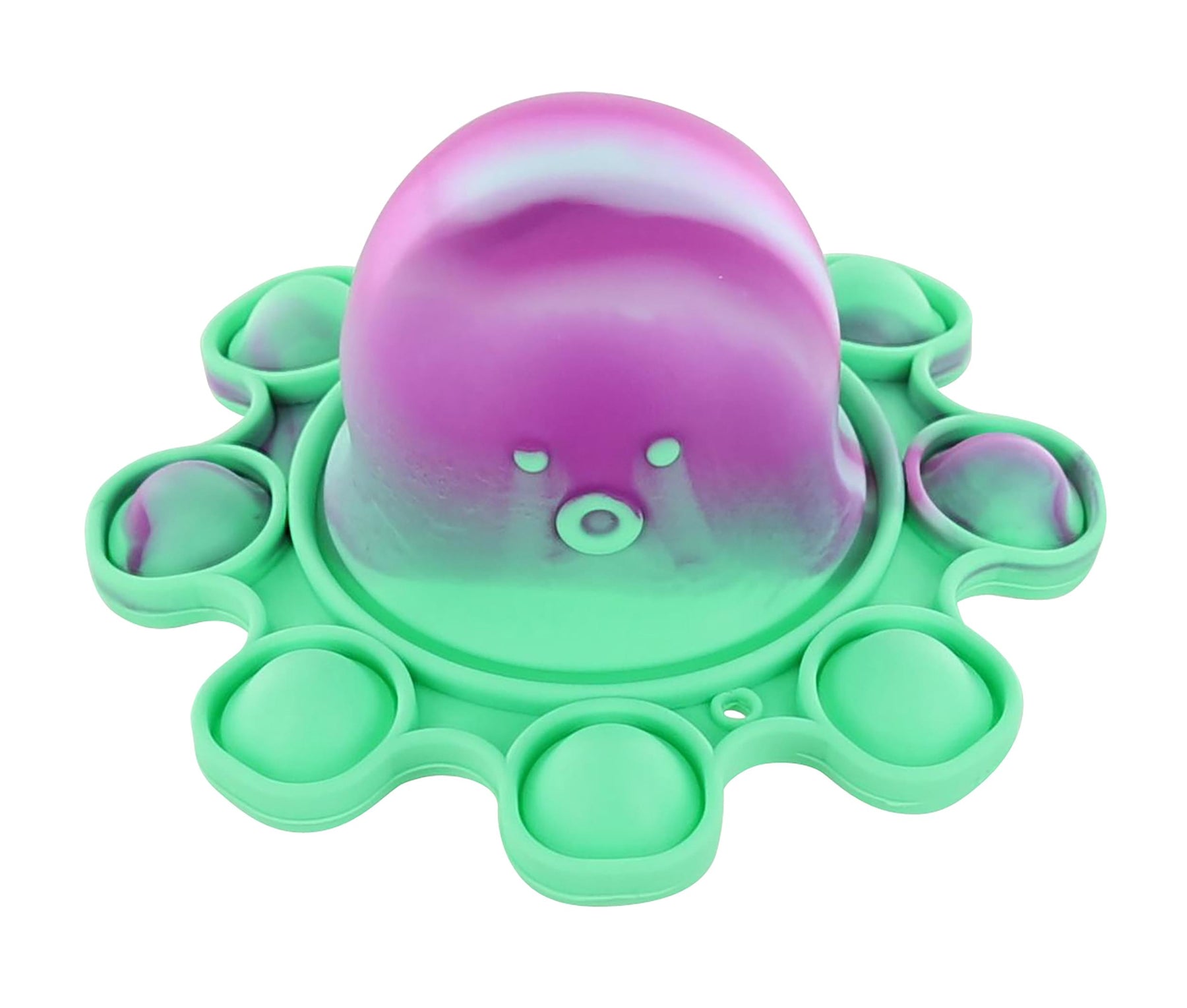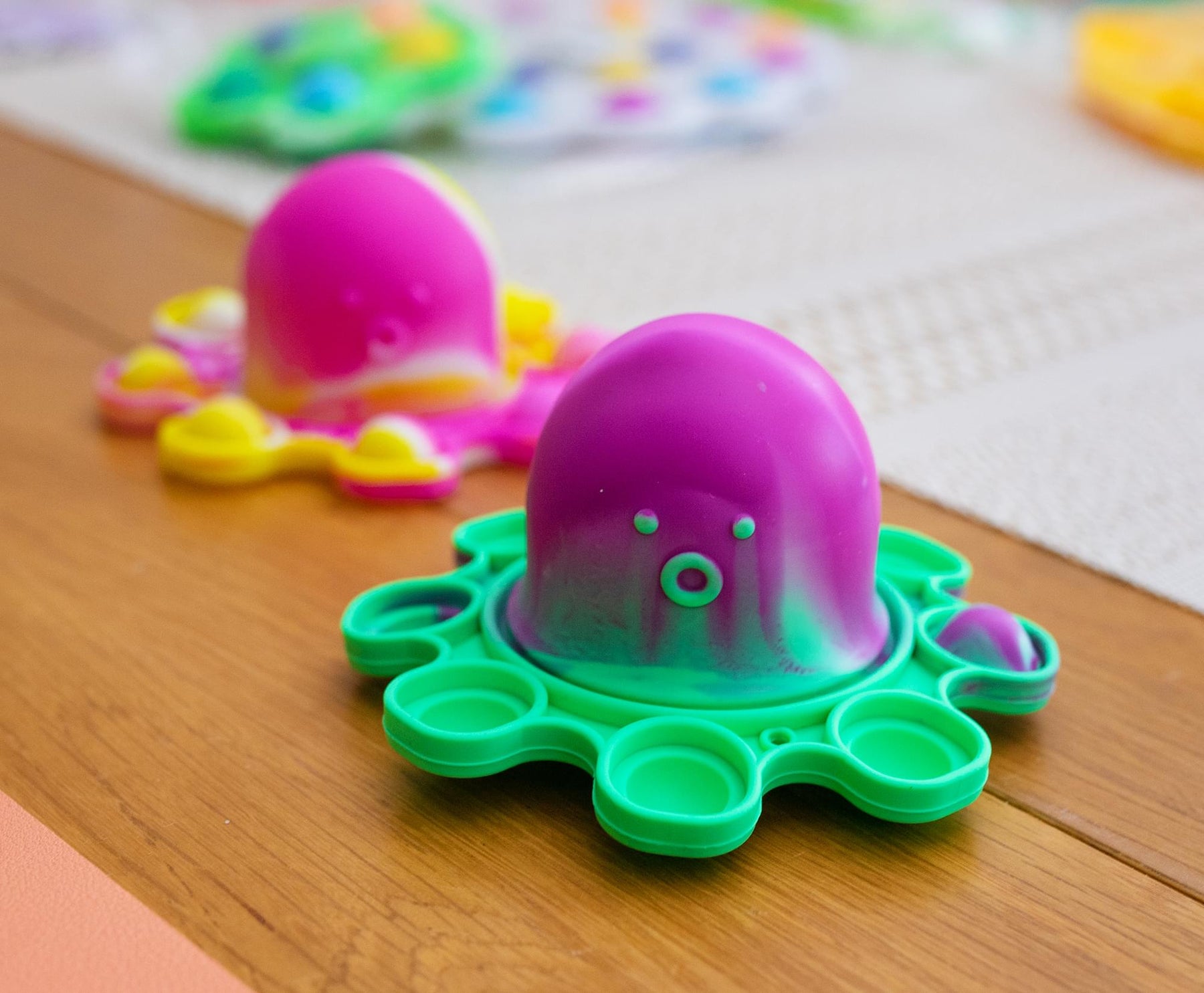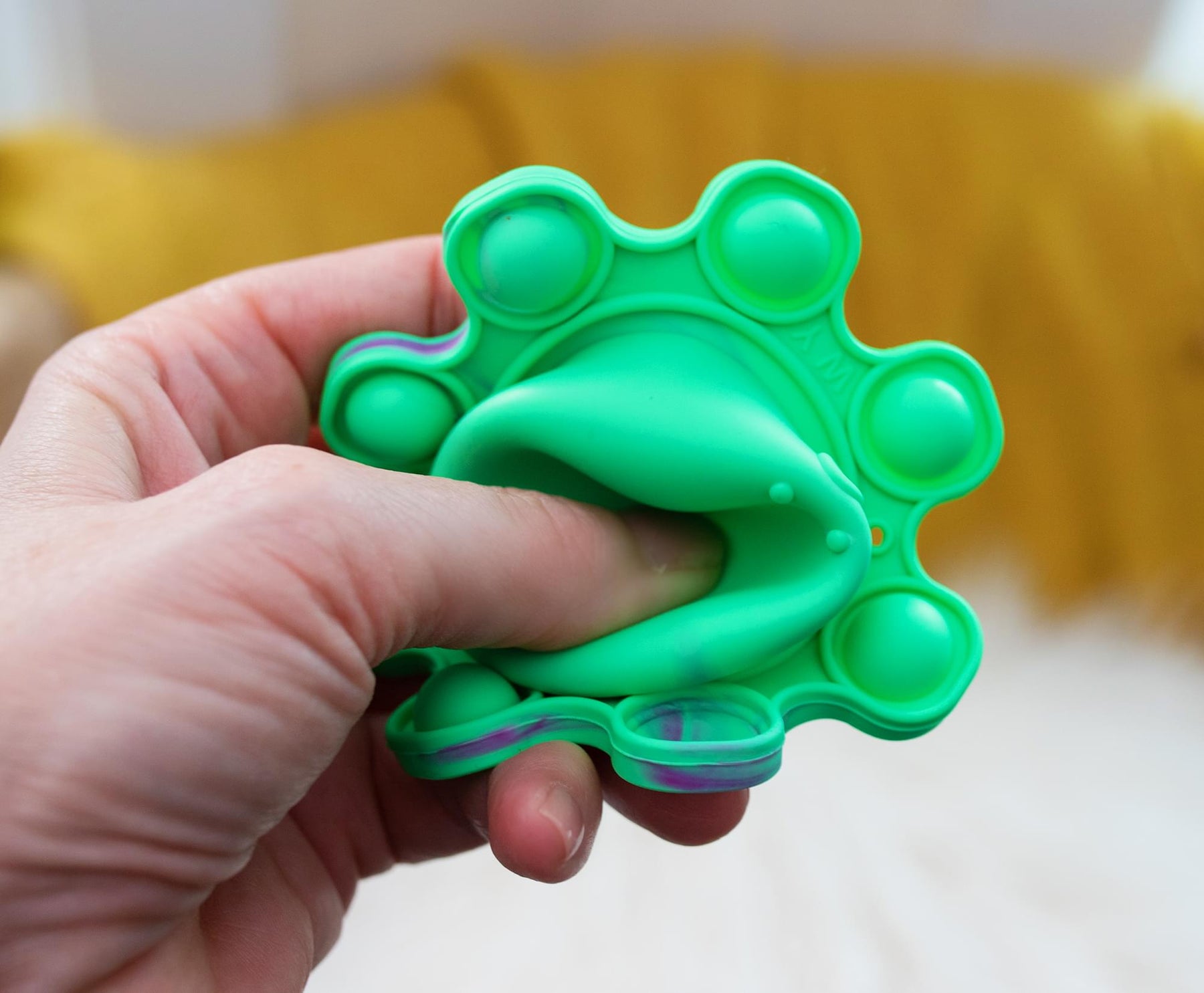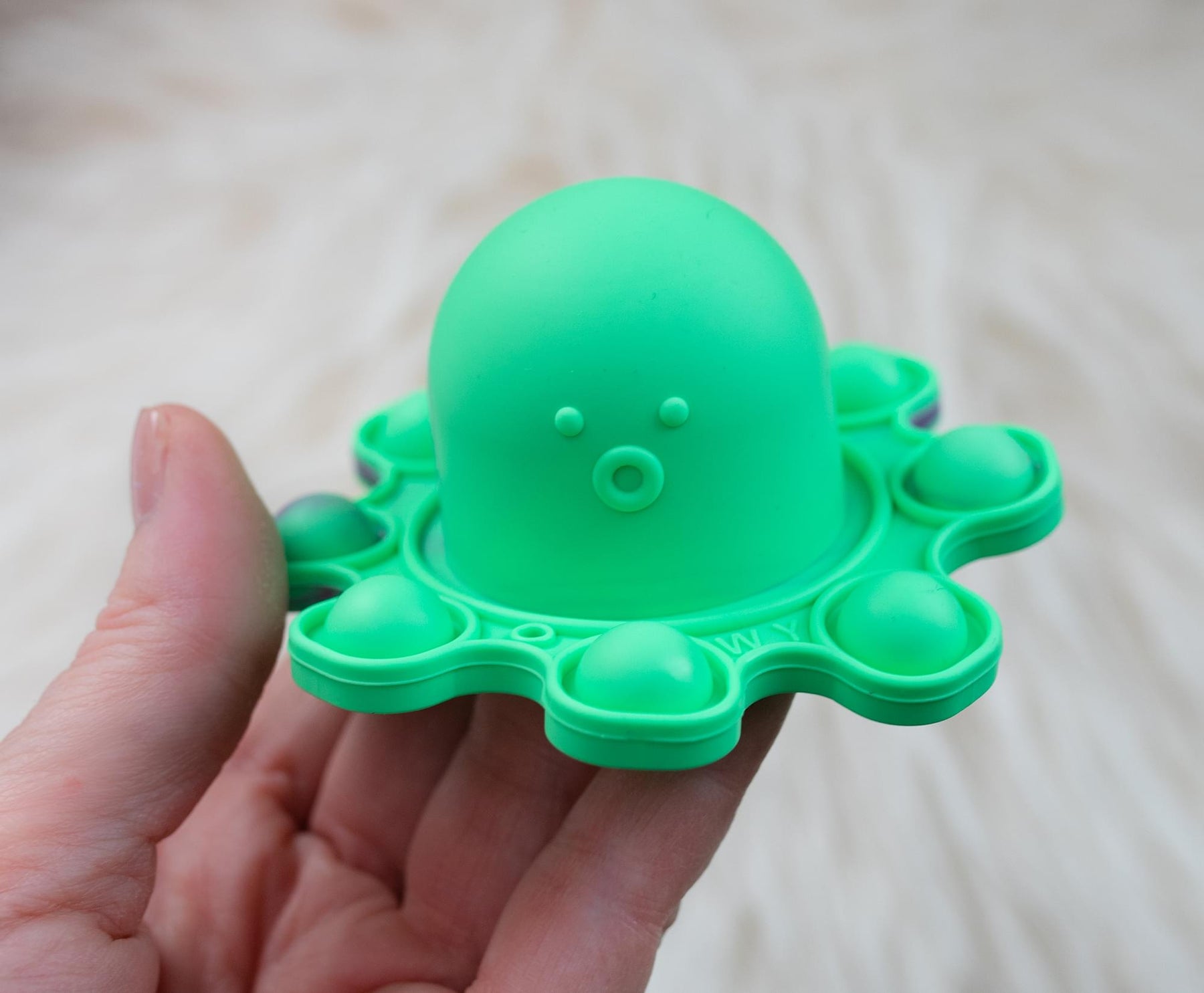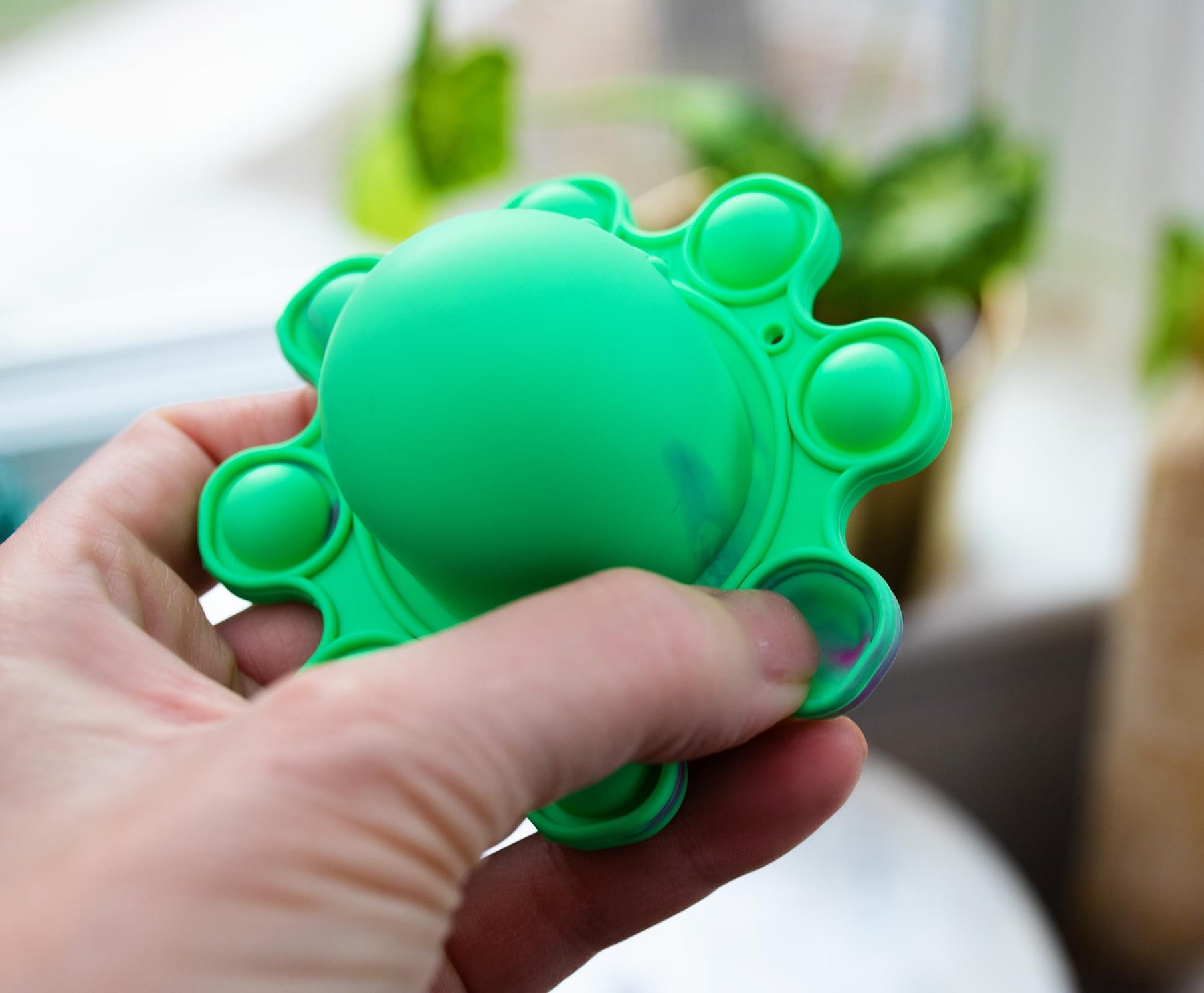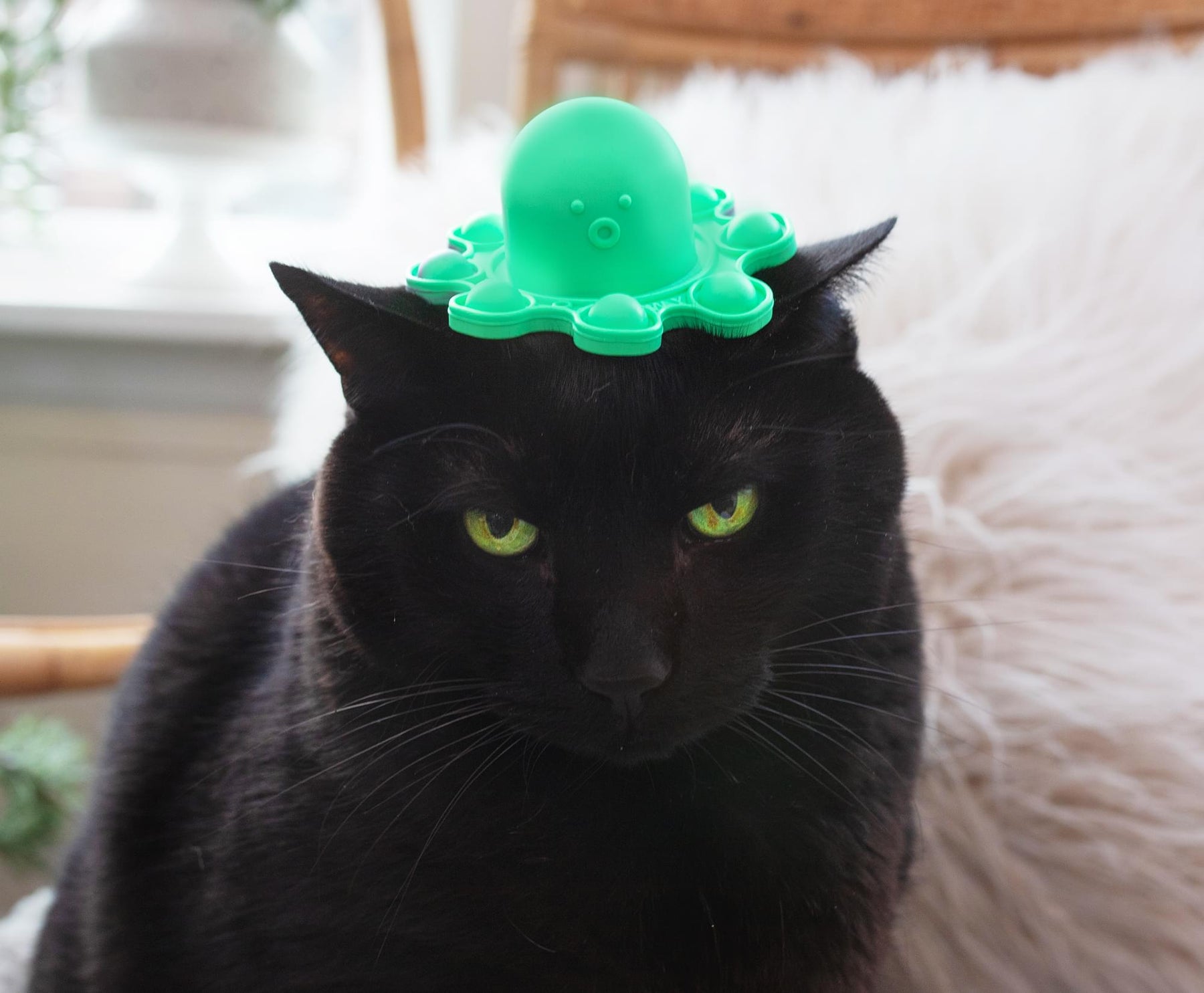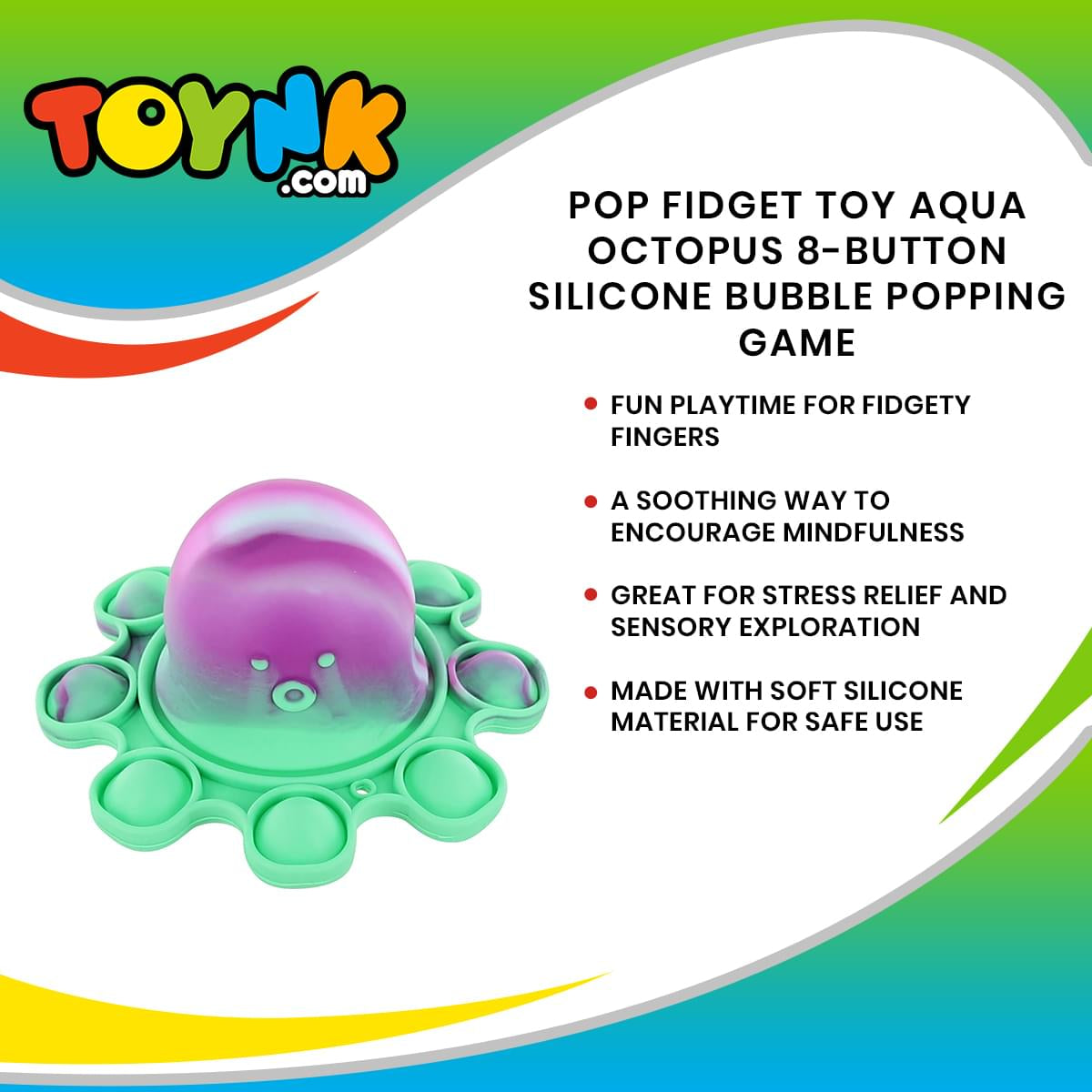 Pop Fidget Toy Aqua Octopus 8-Button Silicone Bubble Popping Game
Pop Playtime: This entertaining activity for children and adults promotes tactile stimulation through play. Stay engaged with this fun bubble-popping game that is all but irresistible for fidgety fingers.
No Pieces Or Parts: Made to decompress with a simple push, this fidget toy is portable and lightweight. Measuring approximately 3.5 x 1.5 inches, the compact size is intended for comfortable handheld play.
Creative and Safe Play: Sensory toy is designed with a non-toxic silicone that is safe to use. The smooth surface and edges are pliable for easy decompression. For the best care, rinse with soap and water.
Fun For All Ages: Shaped like a cartoonish octopus with push-button tentacles, this sensory toy is all about the simple joys of life. The playful, vibrant design enhances visual stimulation and color recognition.
Relieves Stress and Anxiety: Enjoy a wide range of applications with this entertaining fidget toy. Provides a calming solution for when you're feeling anxious, improves your fine motor skills, and much more.
FUN PLAYTIME FOR FIDGETY FINGERS
When you need to decompress, this adorable Pop Fidget Toy Octopus can help you relax. Stave off boredom and stress with this entertaining bubble popper activity. This friendly octopus has push-pop tentacles that are designed to soothe your nerves through repetitive action and play. Hear a satisfying "POP!" with every push of a button.
ENTERTAINING SENSORY TOYS WITH EDUCATIONAL BENEFITS
Enjoy safe, hands-on playtime thanks to the smooth silicone that is easy to grip and comfortable to hold. The bright purple and aqua design offers a colorful visual stimulant, helping to keep you further engaged and focused.
It's the little things in life that bring you joy. Sometimes, all it takes is just a simple push.
Read All About It on Our Blog
Trending Geek