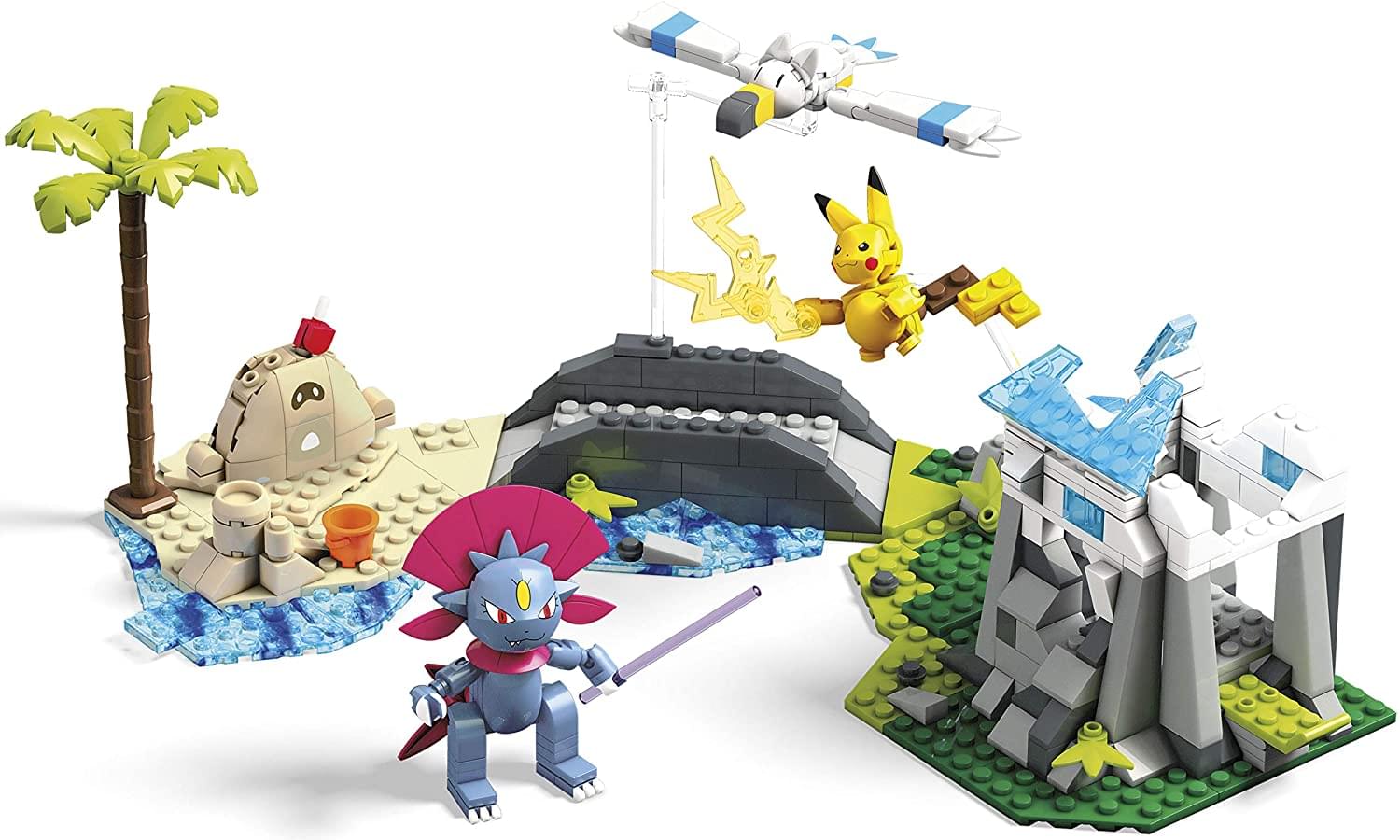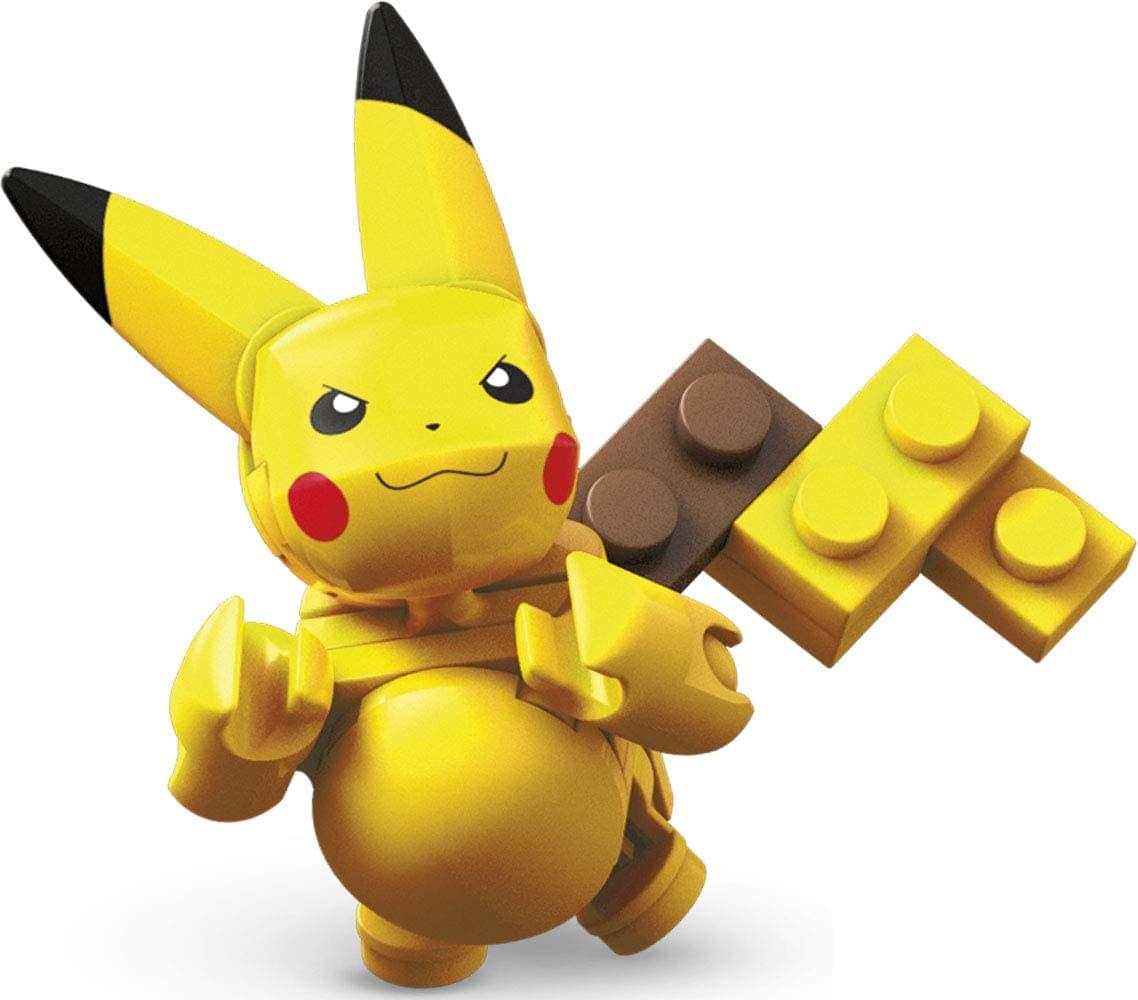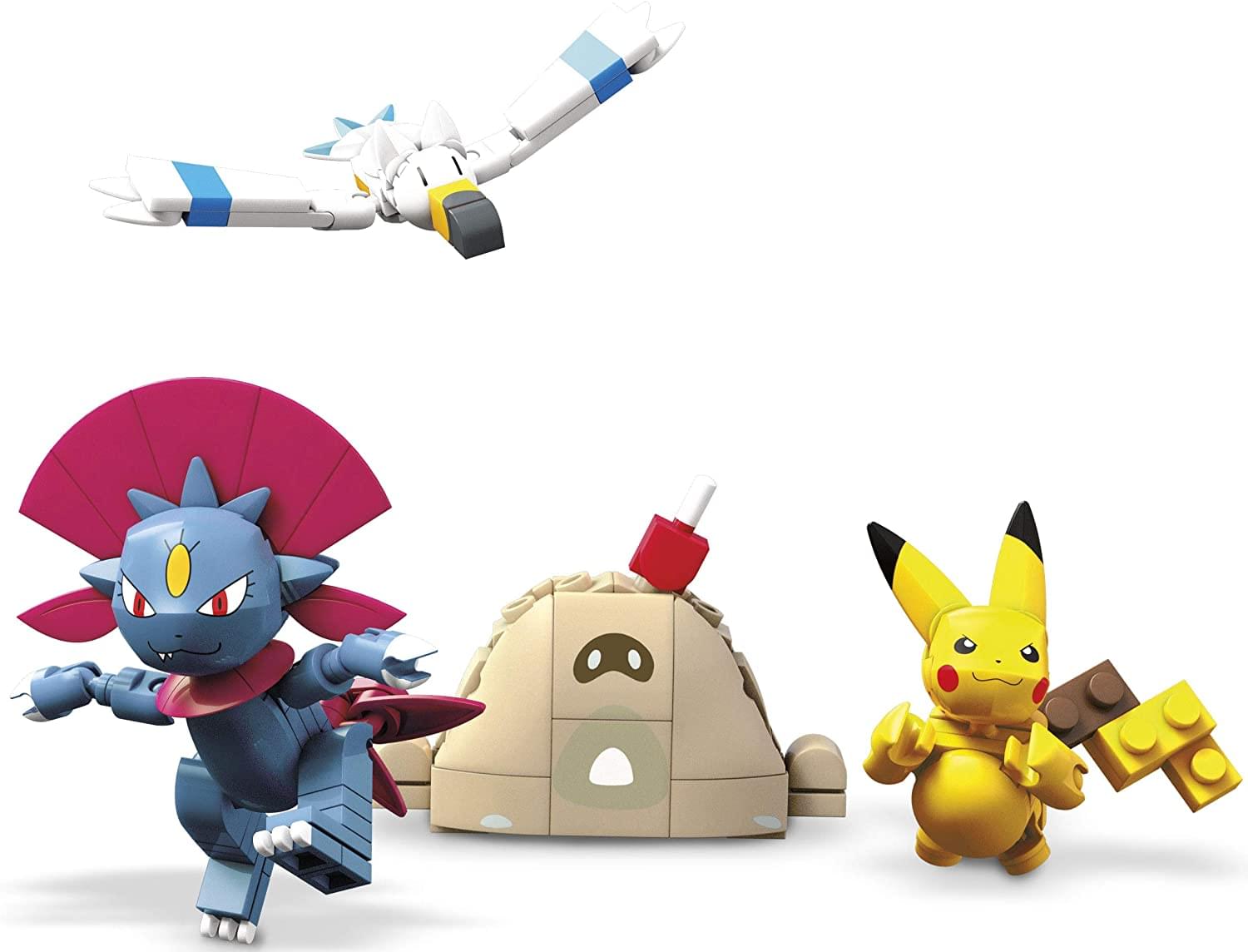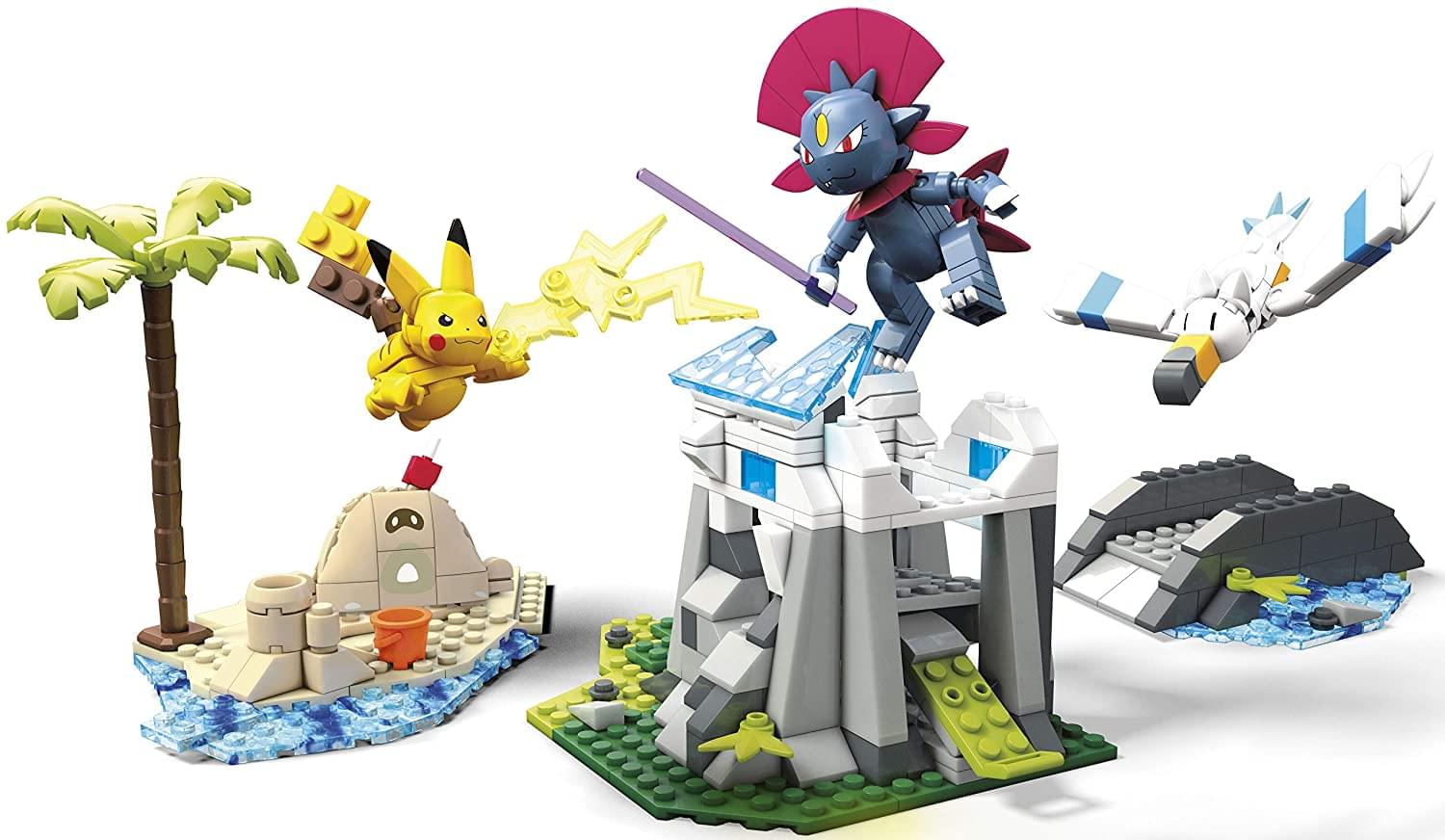 Pokemon Mega Construx 398 Piece Building Set | Tropical Frost Showdown
CATCH EM ALL: Buildable battle scene inspired by the Alola region!
4 FIGURES: Buildable Pokémon figures include Weavile, Sandygast, Wingull and Pikachu!
398 PIECES: Ideal for builders, ages 8 and up. Bricks combine with all Mega Construx building sets and are compatible with major brands.
GREAT GIFT IDEA: Add this building set to your personal collection or gift it to the Pokemon fan in your life!
Battle erupts in the Alola region with a showdown between rival Pokemon duos! Opposites clash with this action-Packed Alolan battle between rival Pokemon duos! Set the scene when you build the beach, bridge, and ice cave. Then, build your Pokemon and help Pikachu and Wingull take on Weavile and Sandyghast! If Weavile tries an Ice-type attack, Pikachu can defend with an Electric-type attack as Wingull strikes at Sandygast. Build your battle, choose your side, and help your favorite Pokemon defeat their rivals! Ideal for ages 8 and up.
Read All About It on Our Blog
Trending Geek