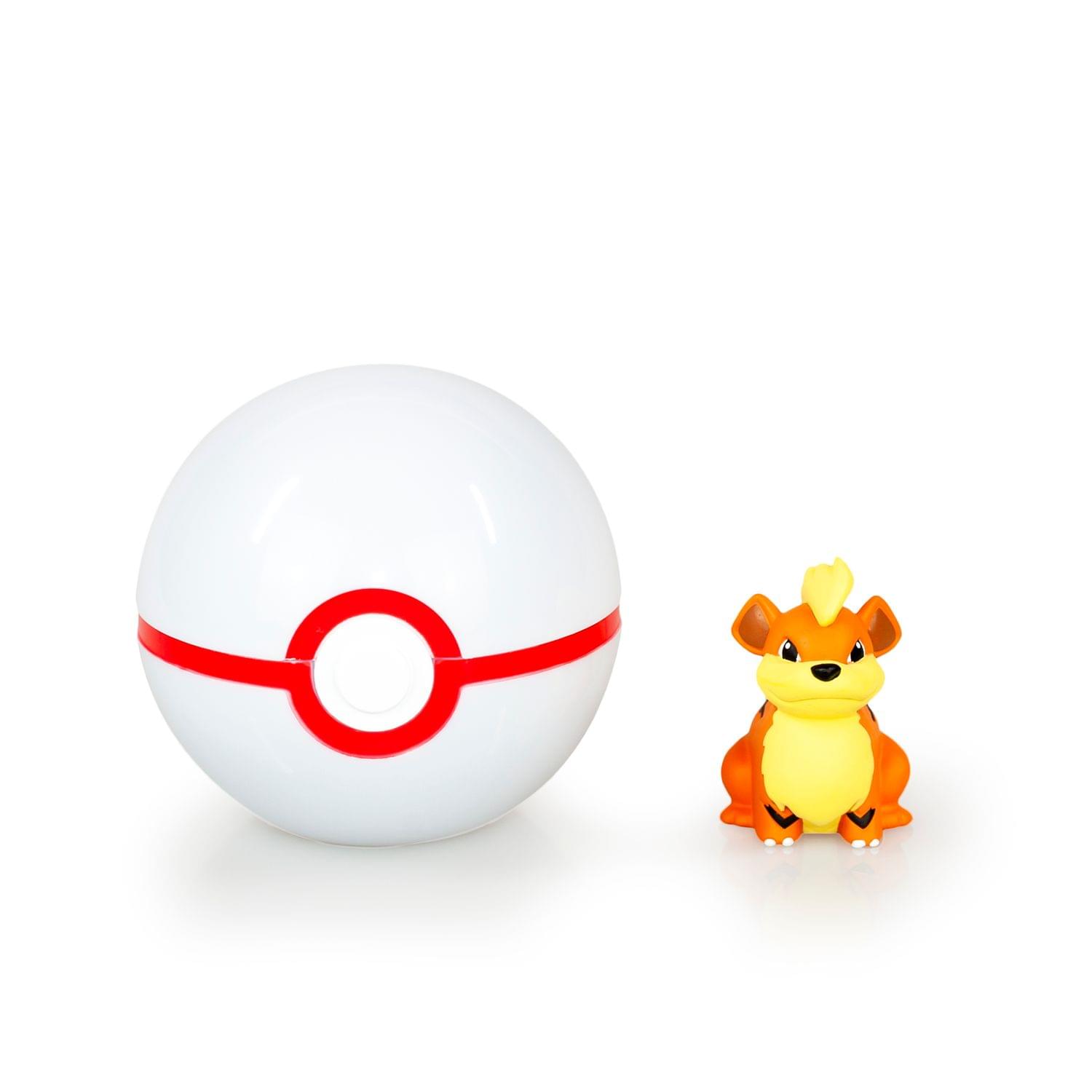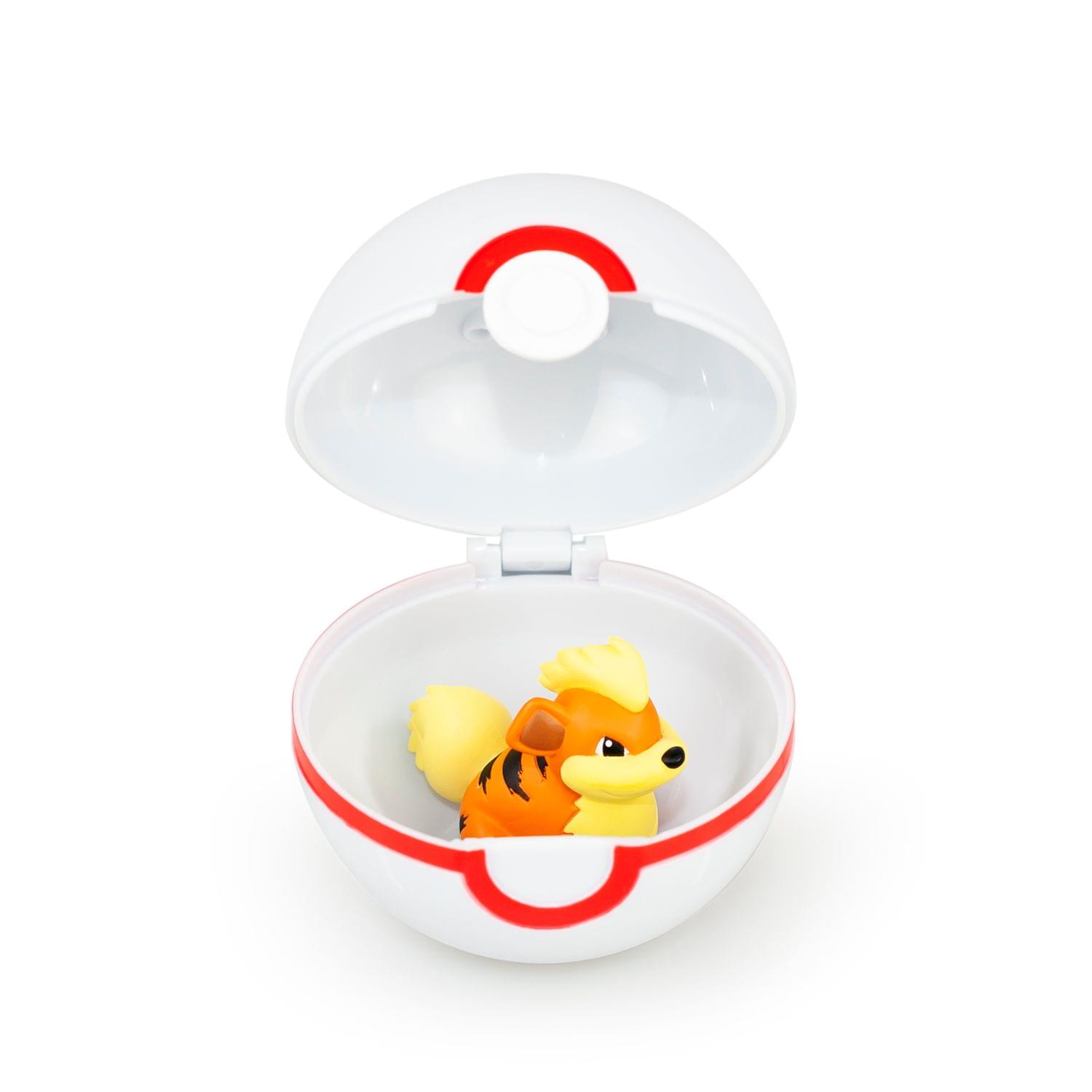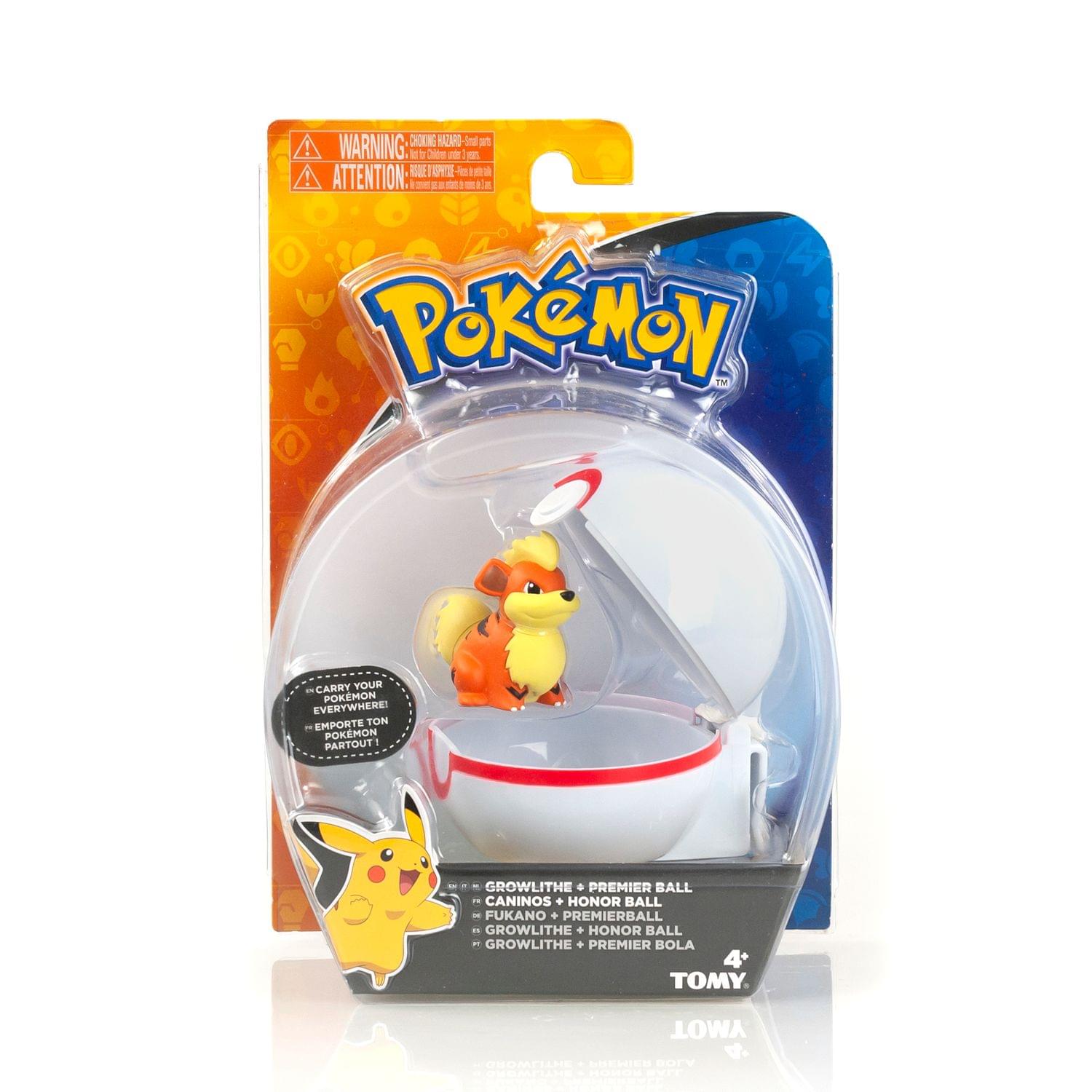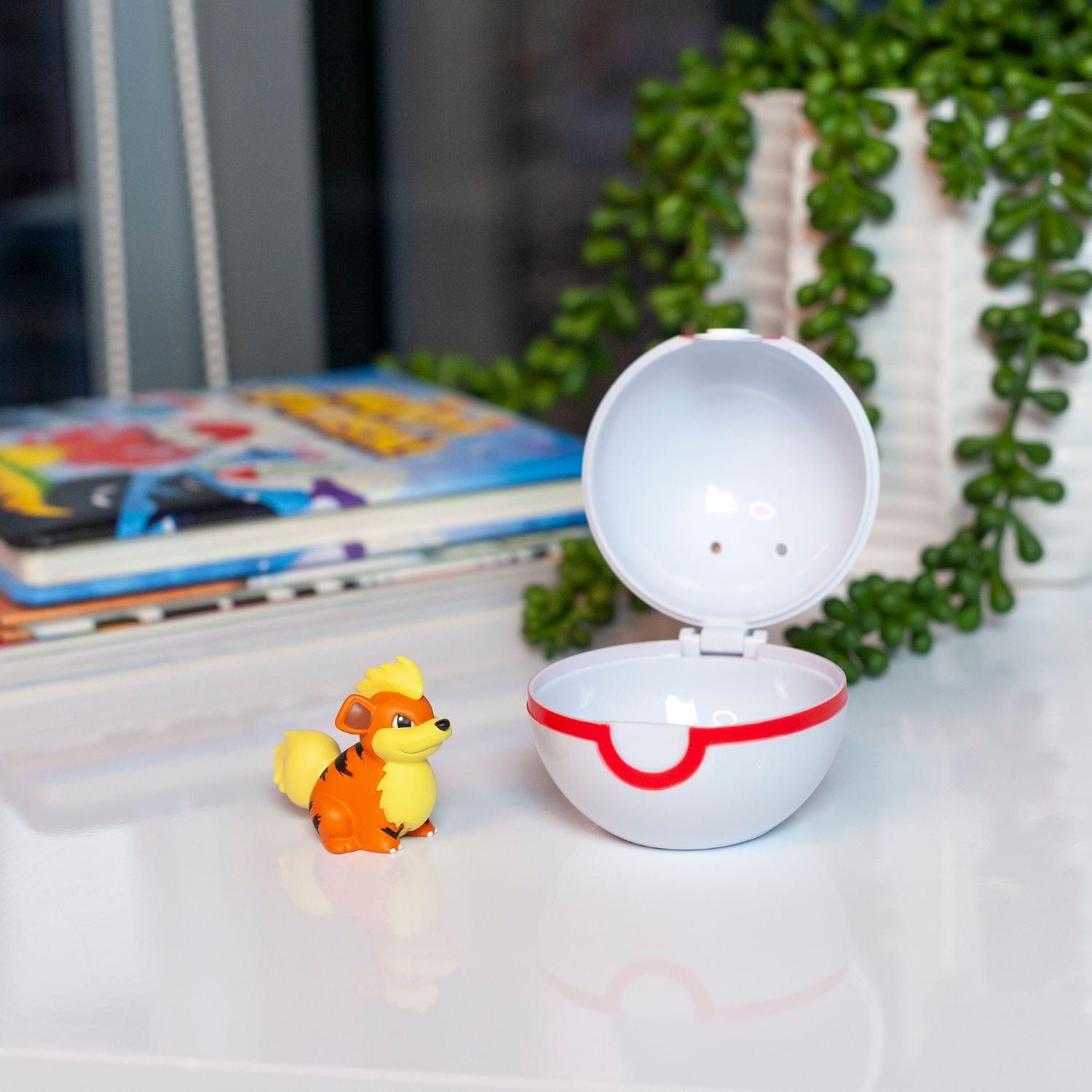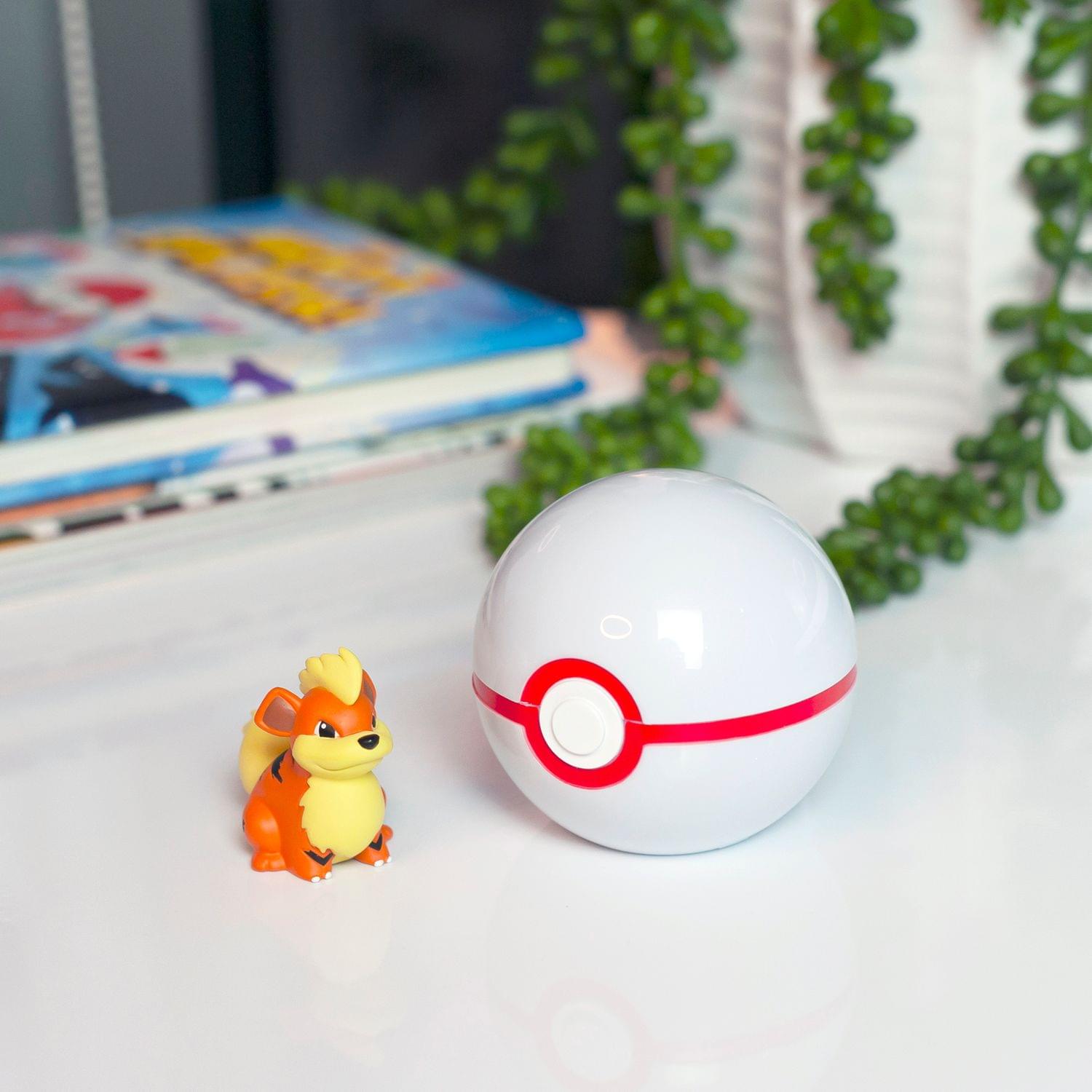 Pokémon Clip 'N' Carry Poké Ball & Growlithe Set | Includes Ball & 2" Growlithe Figure
BECOME A TRUE POKÉMON MASTER: Have you ever wanted to feel what it's like to be a pokémon champion? Grab a set of these clip 'n' carry pokémon toys to build your elite team of pokémon and start your journey to become a pokémon master!
BATTLE YOUR FRIENDS: With the Tomy series of clip 'n' carry poké balls, you can have endless fun battling your friends. Even if you prefer your pokémon to be on the more gentle side, this little Growlithe makes a great companion for playing Pokémon Go!
ACTION READY: With a 2-inch Growlithe waiting inside the premier ball, endless fun awaits any daring pokémon trainer. The premier ball opens and clips shut to contain your pokémon. When you're ready, simply pop open the ball and set Growlithe free!
FEATURES GROWLITHE & A PREMIER POKÉ BALL: This clip 'n' carry set includes the pokémon Growlithe, a beloved and adorable fire-type puppy, and a premier poké ball.
GOTTA CATCH 'EM ALL: Pokémon collecting has never been so fun! With this unique set of pokémon and poké balls, fans of the poké-universe will enjoy collecting each and every available pokémon!
THE ROAD TO BECOMING A POKÉMON TRAINER STARTS HERE 
Loyal companions, epic adventures, and riveting poké battles; all of this and so much more awaits the life of a pokémon trainer. Your journey doesn't need to start with Professor Oak telling you to choose a pokémon, you can grab this one right now! This clip 'n' carry poké ball set includes the adorable fire puppy, Growlithe and one premier poké ball! 
TRAIN AGAINST YOUR FRIENDS 
Have a friend who just happens to be a pokémon trainer as well? Grab your clip 'n' carry Growlithe and challenge them to a battle! With a built-in belt hook, the premier ball easily attaches to your pants or belt for the always-on-the-go person. This also makes a great accessory for Pokémon Go players! Look for a training battle everywhere! Challenge your friends and other opponents again and again for hours of fun!