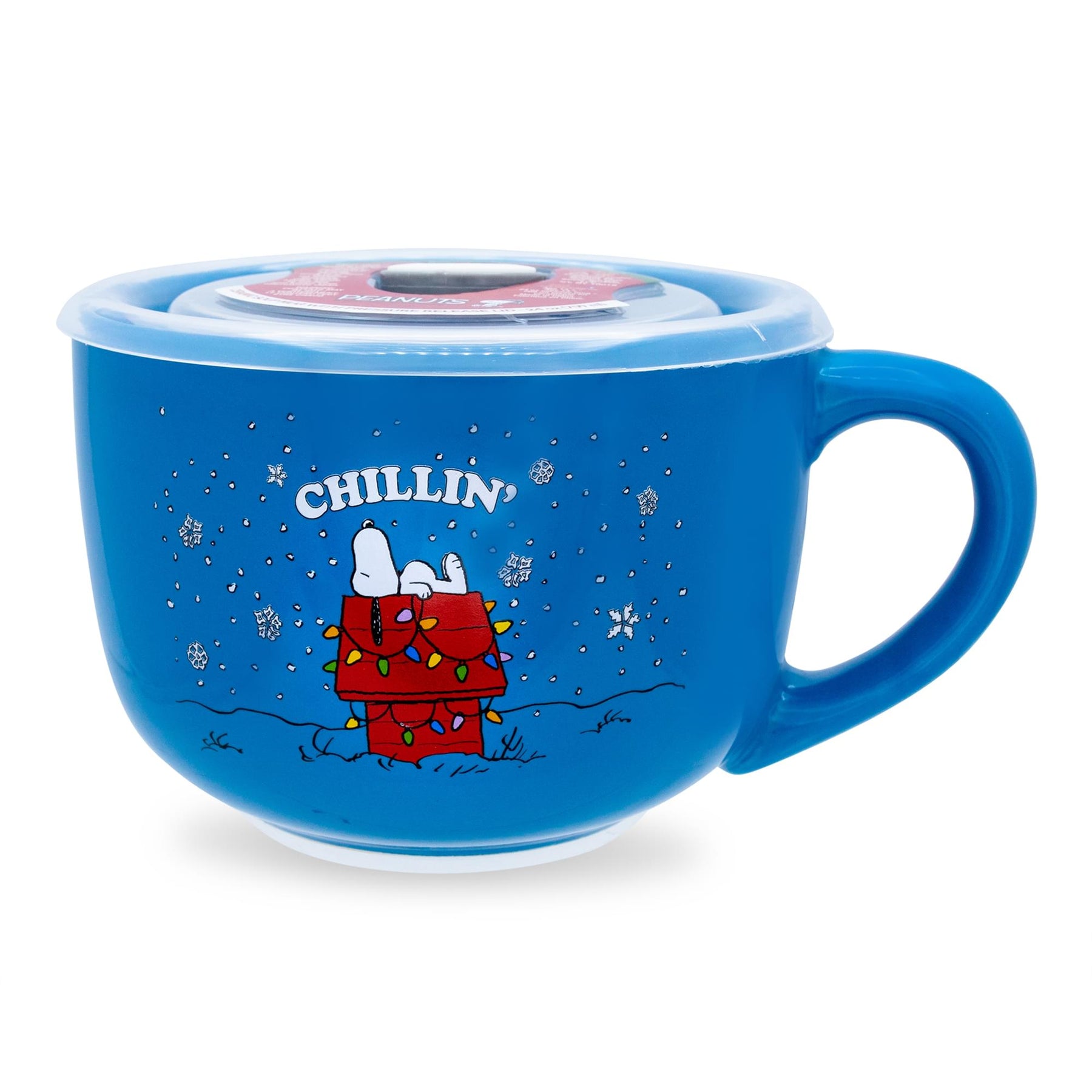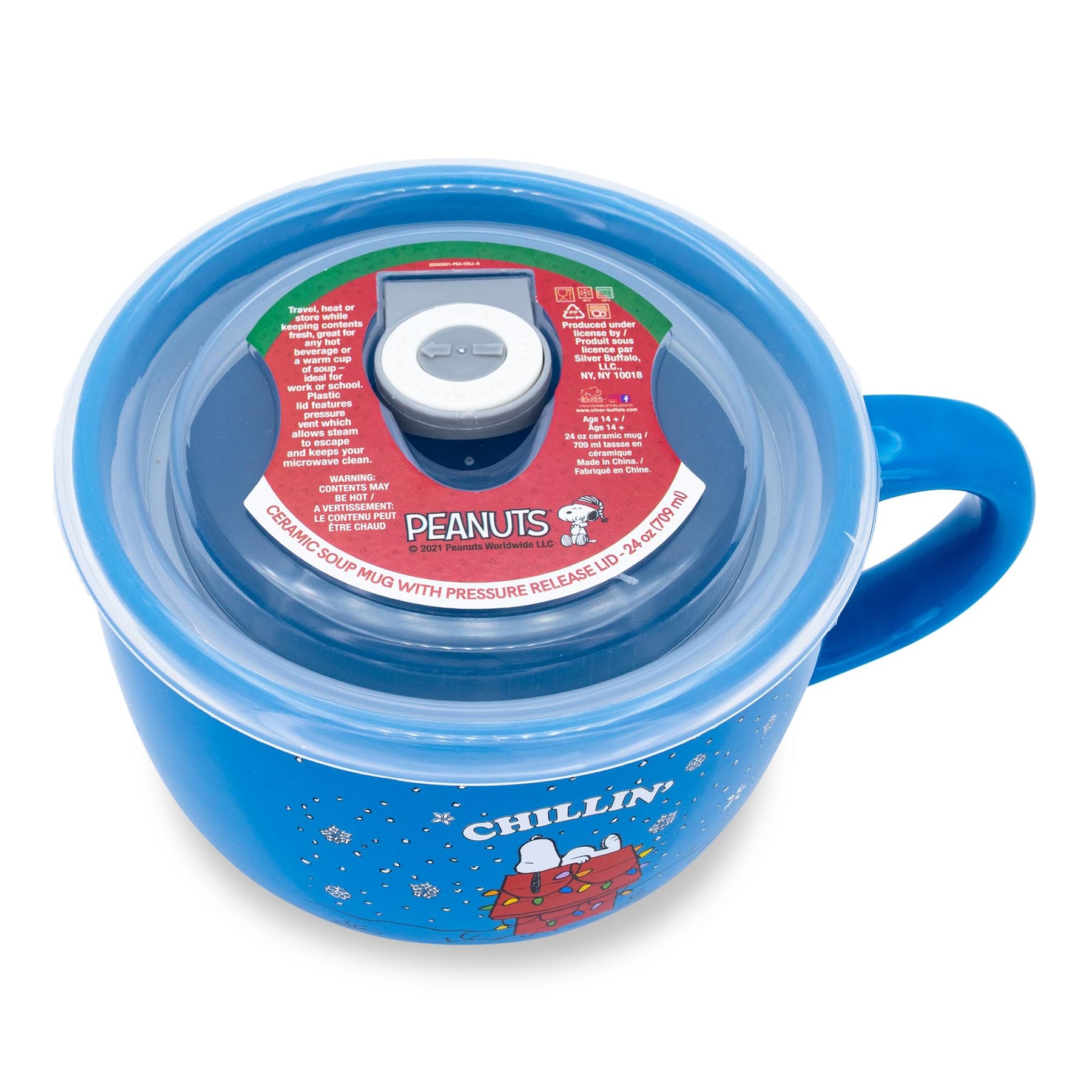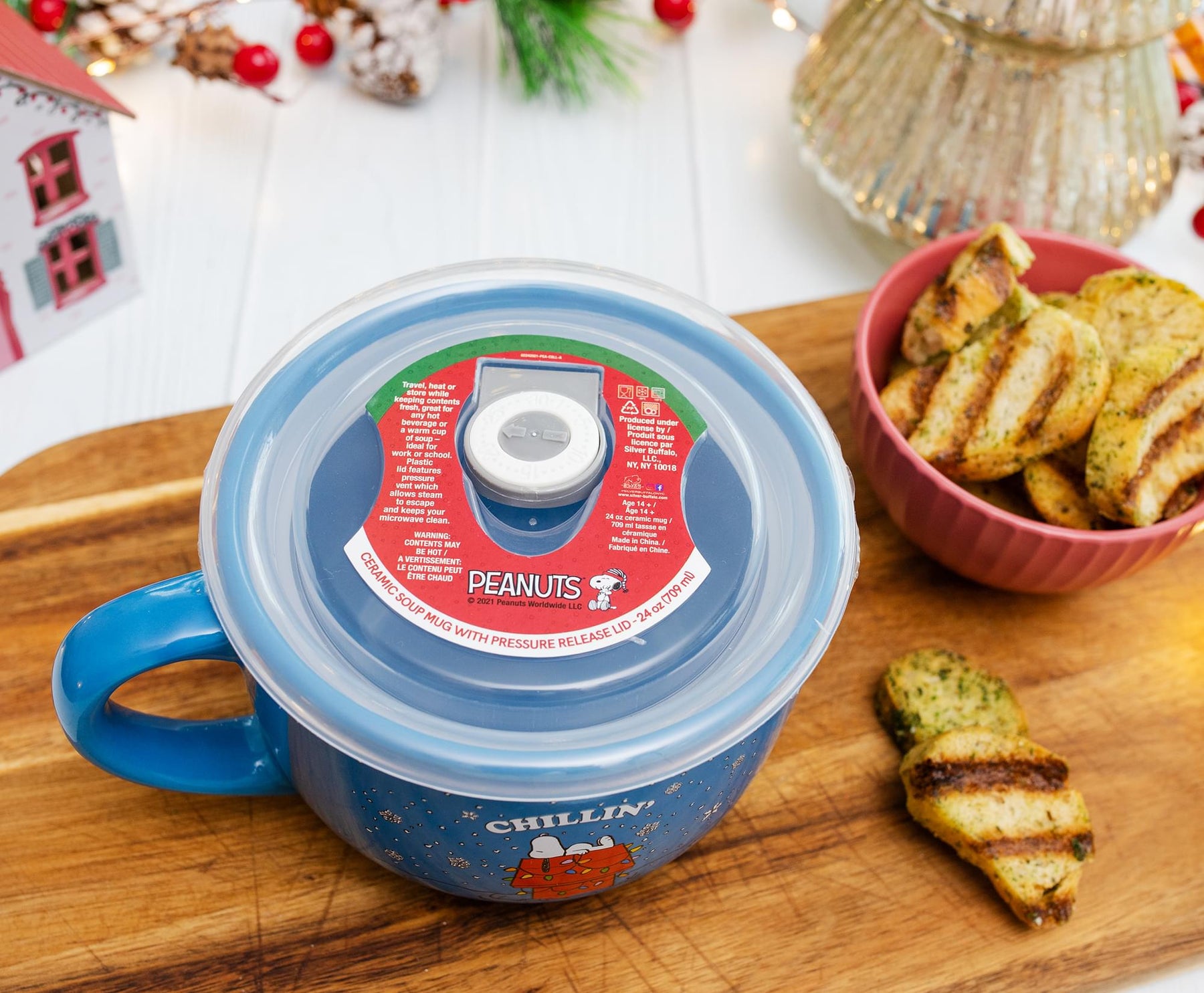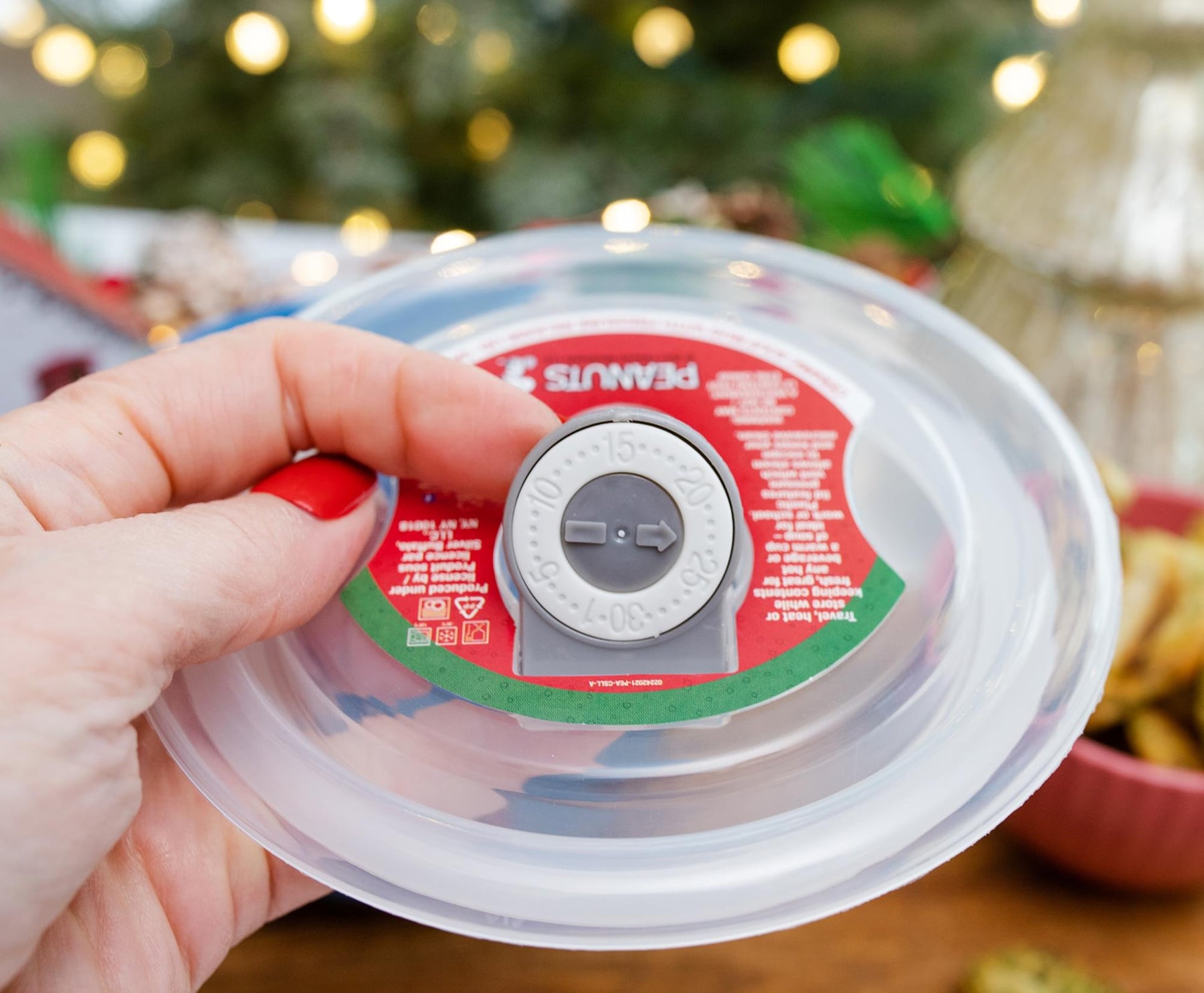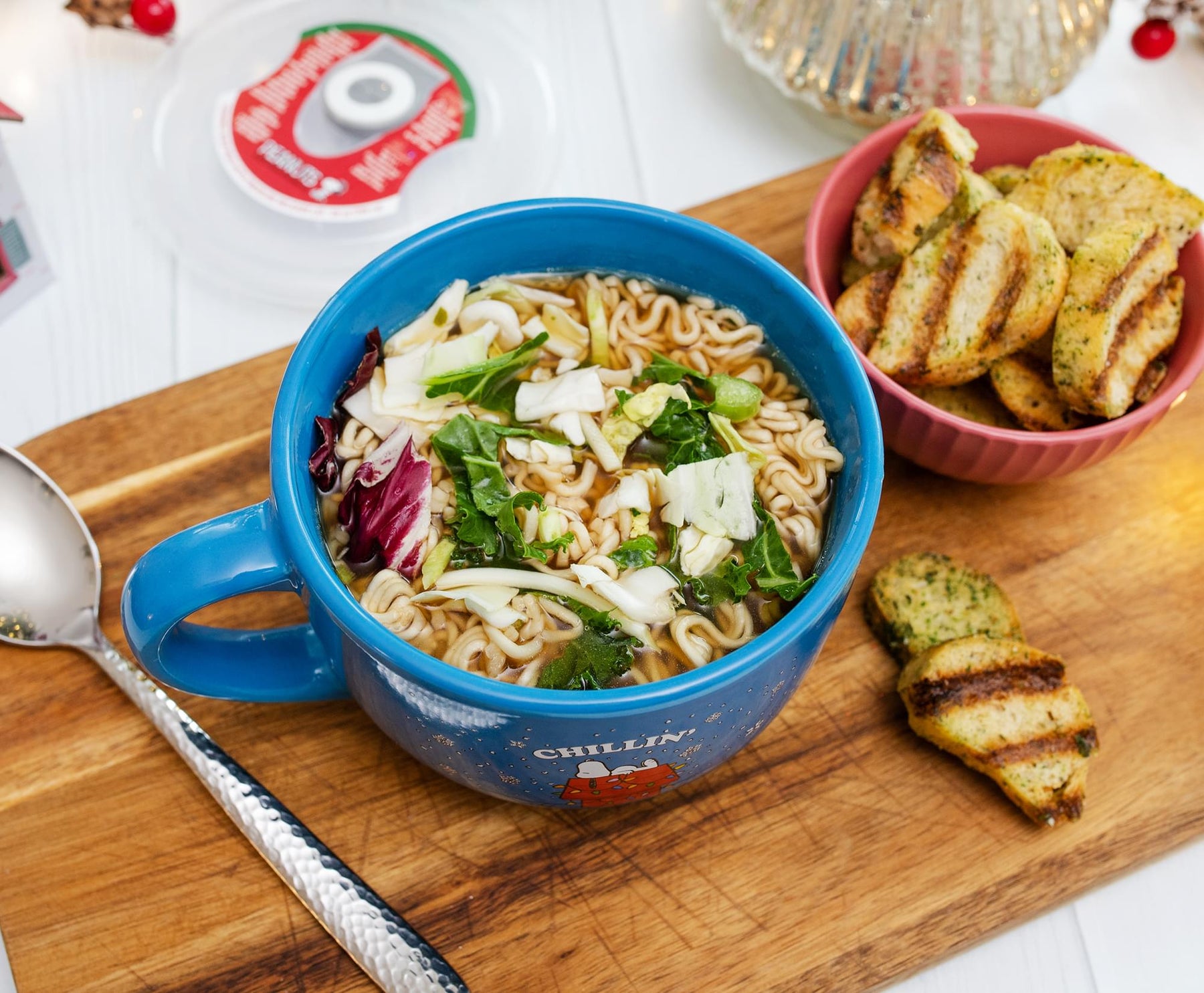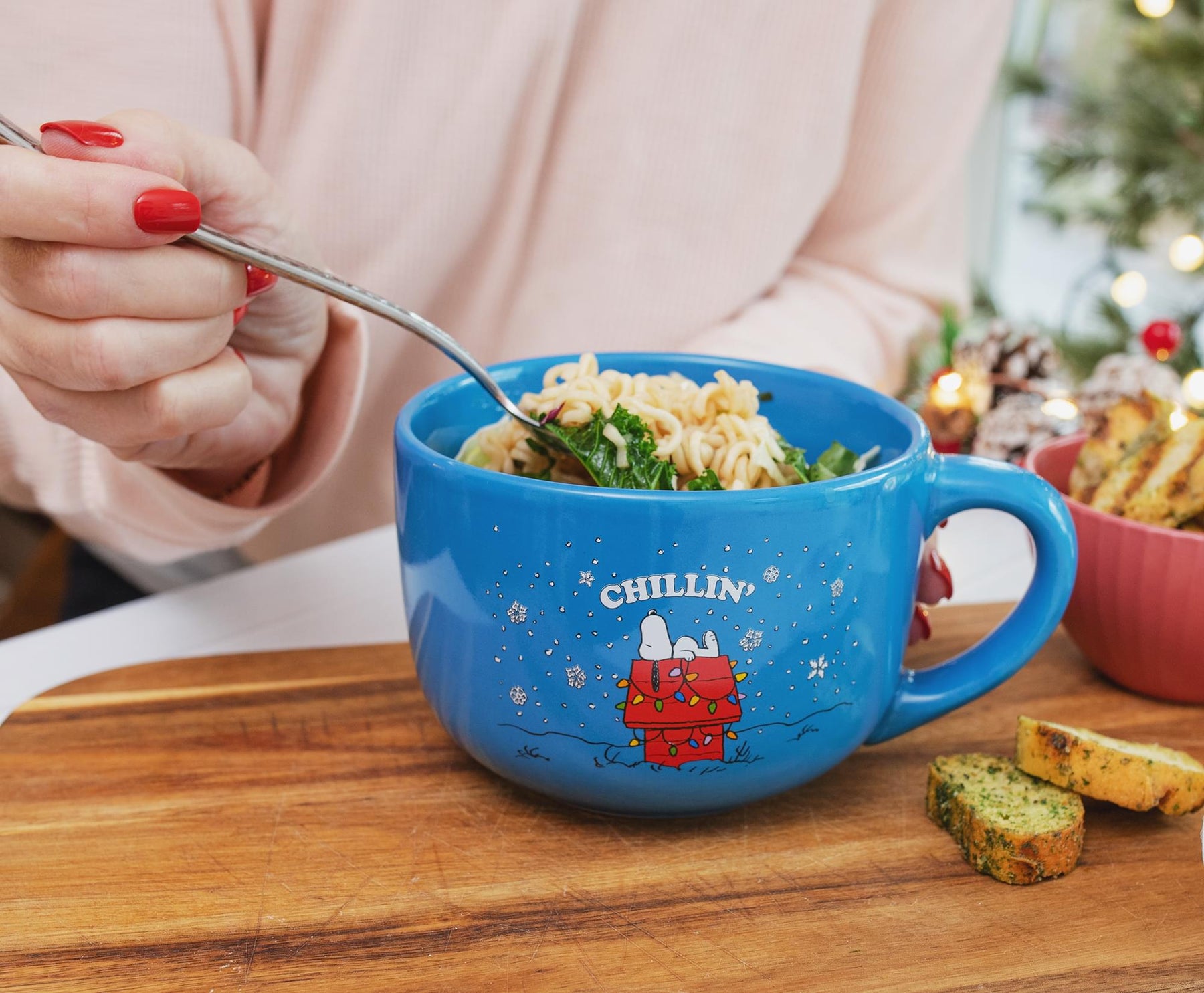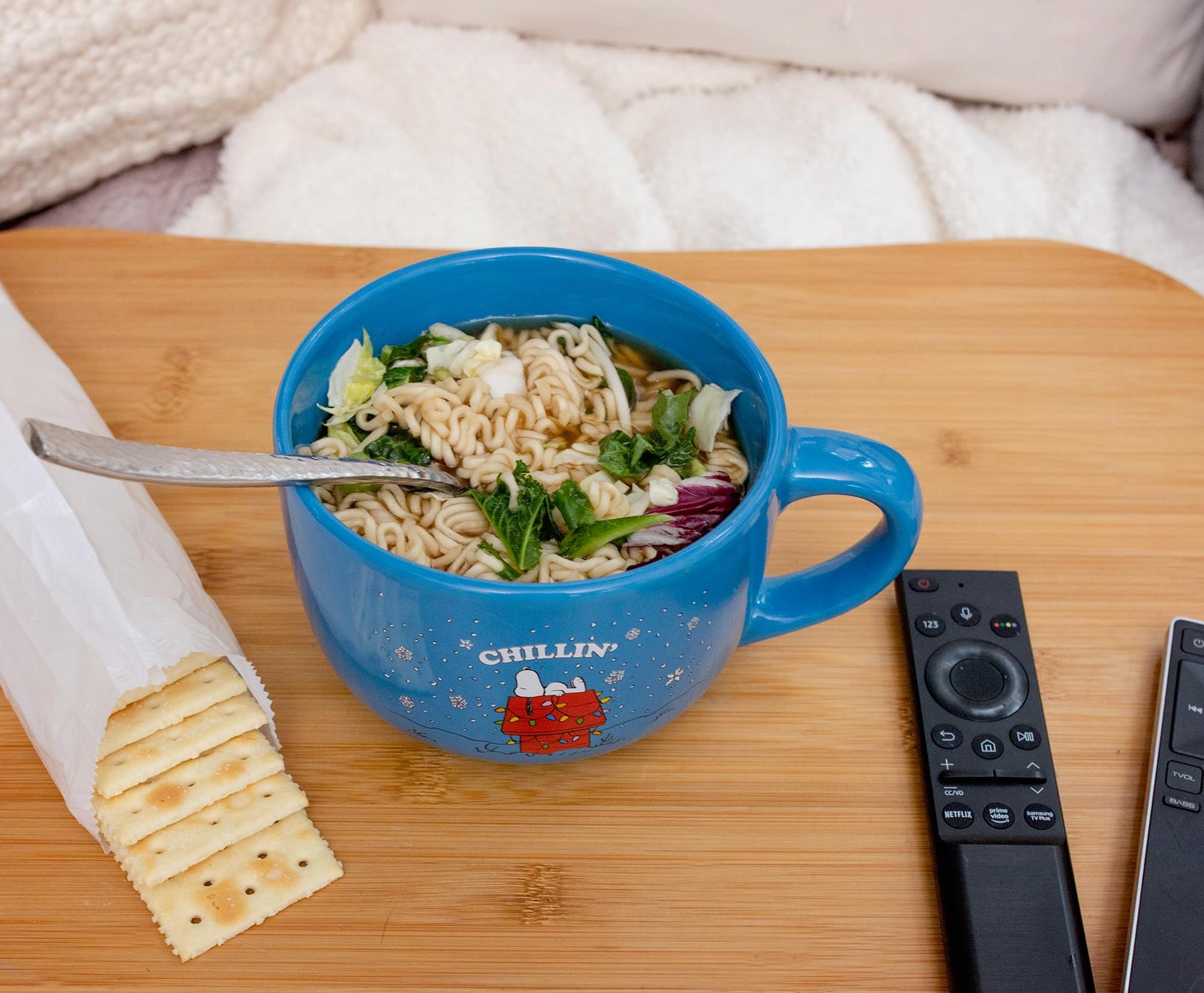 Peanuts Snoopy "Chillin" Ceramic Soup Mug With Vented Lid | Holds 24 Ounces
CHRISTMAS TIME IS HERE: Take a break from holiday stress with that lovable beagle on this exclusive soup mug inspired by the classic Peanuts comic strip. This is your chance to relax with Snoopy, if you don't mind laying on top of a doghouse.
RELAX WITH JOE COOL: A boy's best friend is his dog, and for Charlie Brown, that's his adorable beagle, Snoopy, seen here "Chillin'" while waiting for Santa to make his rounds. His iconic red doghouse has been decorated with holiday lights.
MEETS THE FLYING ACE'S STANDARDS: This BPA-free ceramic snack bowl is perfect for using on all of your hungriest days. No need to worry about clean up, either. Easy to maintain, it's suitable for both microwave and dishwasher.
HOT SOUP OR COLD KIBBLE: Enjoy up to 24 ounces of your favorite snacks and beverages with this mug-turned-bowl. The lid has a built-in pressure vent for steam release, allowing you to save and store away food for later.
OFFICIAL PEANUTS COLLECTIBLE: Enjoy timeless holiday adventures with this officially licensed soup mug from the classic Peanuts comic strip. Makes a holly jolly memento that doubles as a mug and a bowl, all in one cute design.
LEARN FROM YESTERDAY, LIVE FOR TODAY, LOOK TO TOMORROW, REST THIS AFTERNOON
Man's best friend will always be near with this exclusive soup mug inspired by Charles Shultz' classic comic Peanuts.
There's only one Snoopy, and now he's here to teach you to relax at that crazy time of year. But a dog's still gotta eat. Whether you're making some tasty soup for lunch, some customized noodles for dinner, or enjoying a late-night snack of popcorn, this eager beagle will be right at your side as soon as he hears the fridge open.
HAPPINESS IS A WARM PUPPY
Now that imaginative mutt, who loves to sleep on top of his doghouse, will have a place under the tree with this soup mug. This blue ceramic bowl has a convenient handle on the side for holding hot foods and comes with a vented lid to keep things from getting messy inside the microwave. No need to limit your Christmas wishes. This large mug-turned-bowl is just as good for enjoying cold treats like ice cream or froyo.
Let Snoopy help you stay cool this holiday season with this officially licensed drinkware from Peanuts.
CARE INSTRUCTIONS
Easy care
Microwave safe
Top-rack dishwasher safe