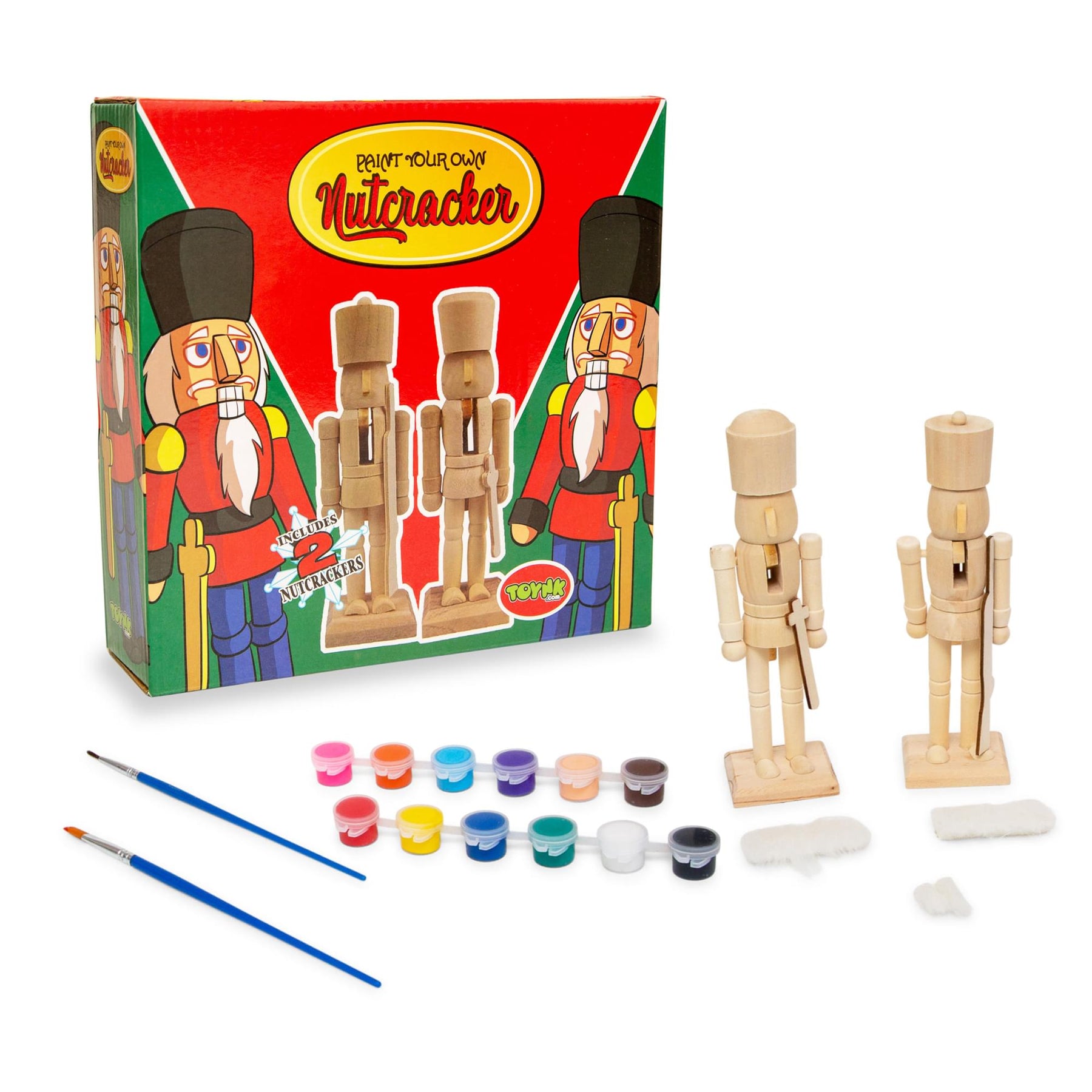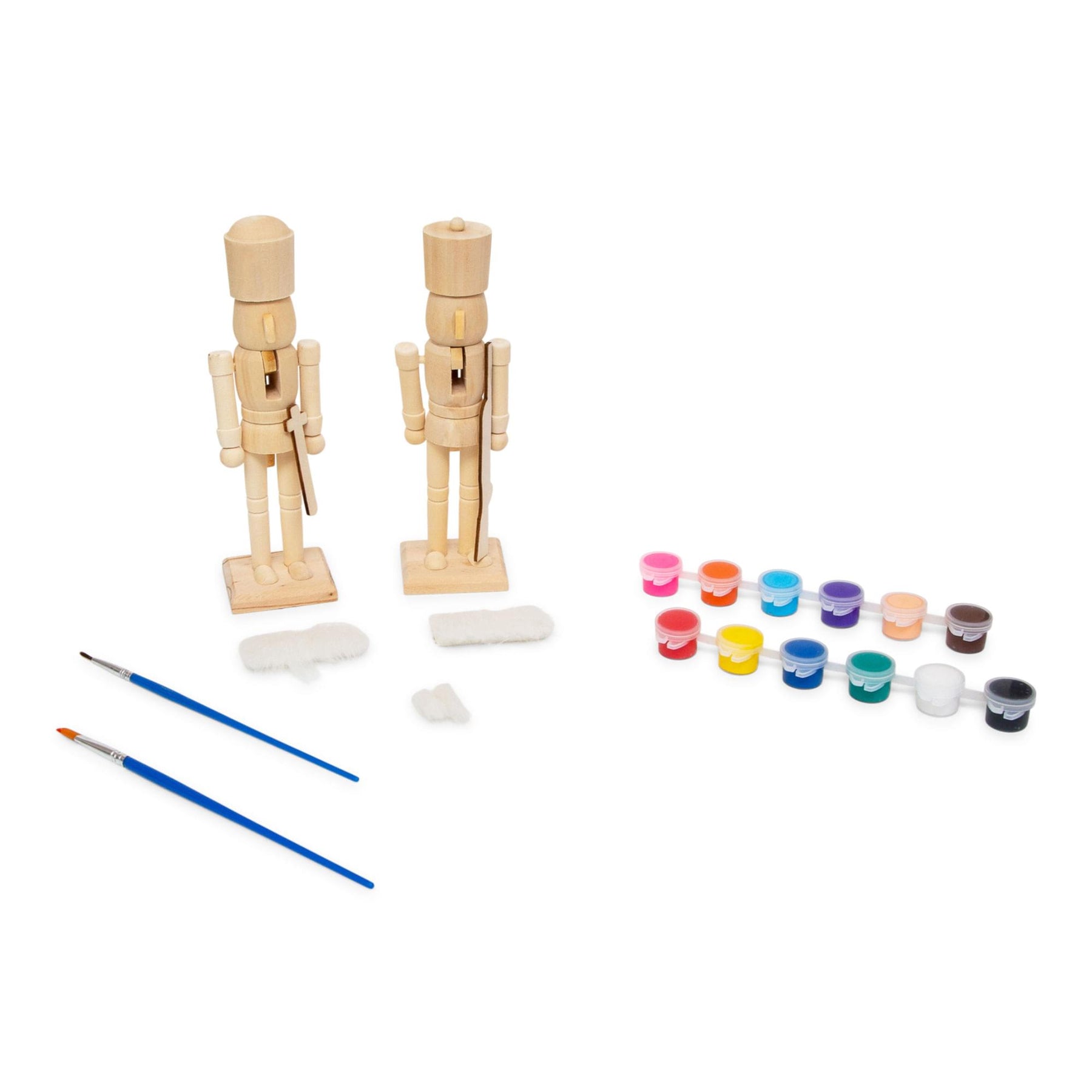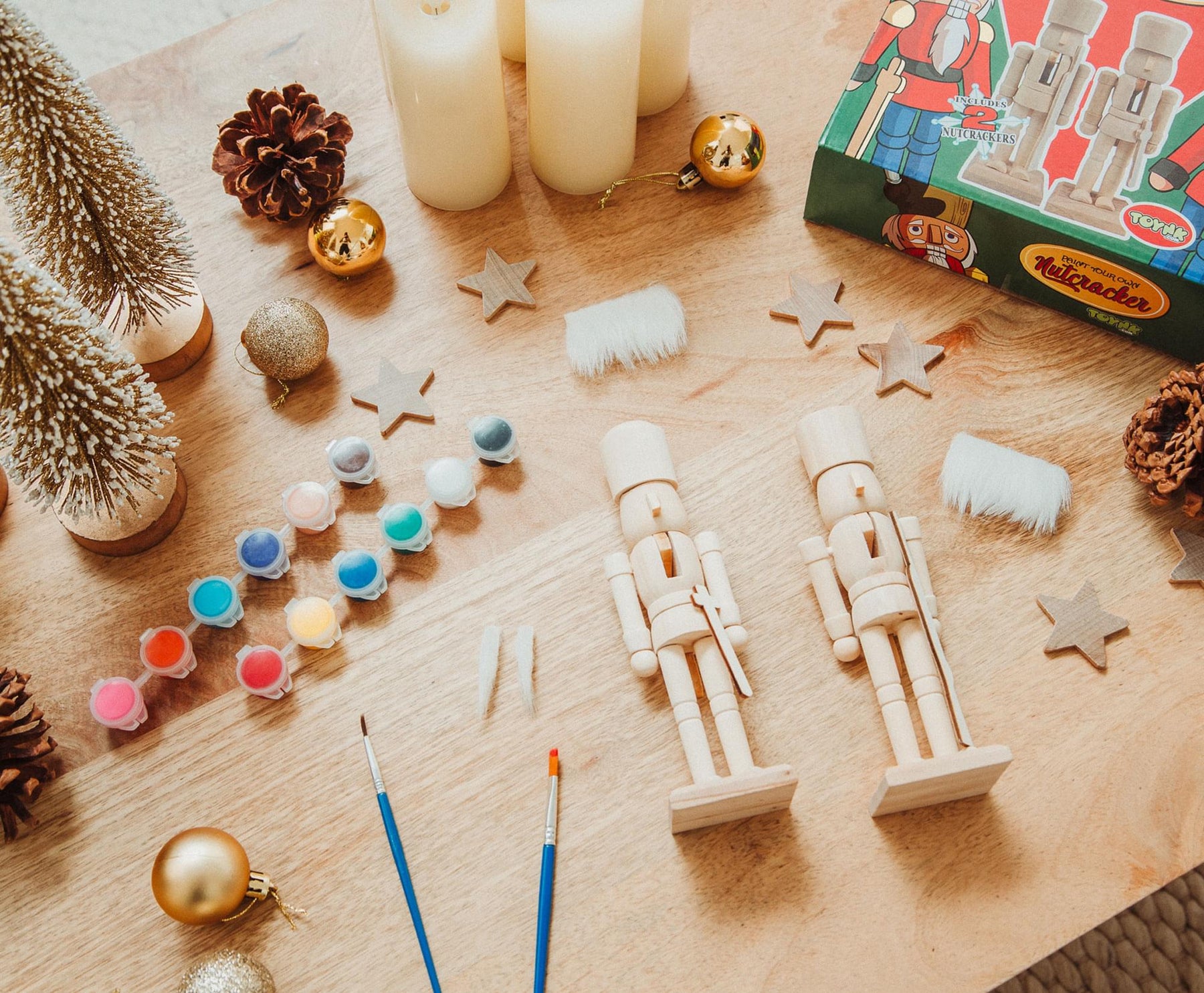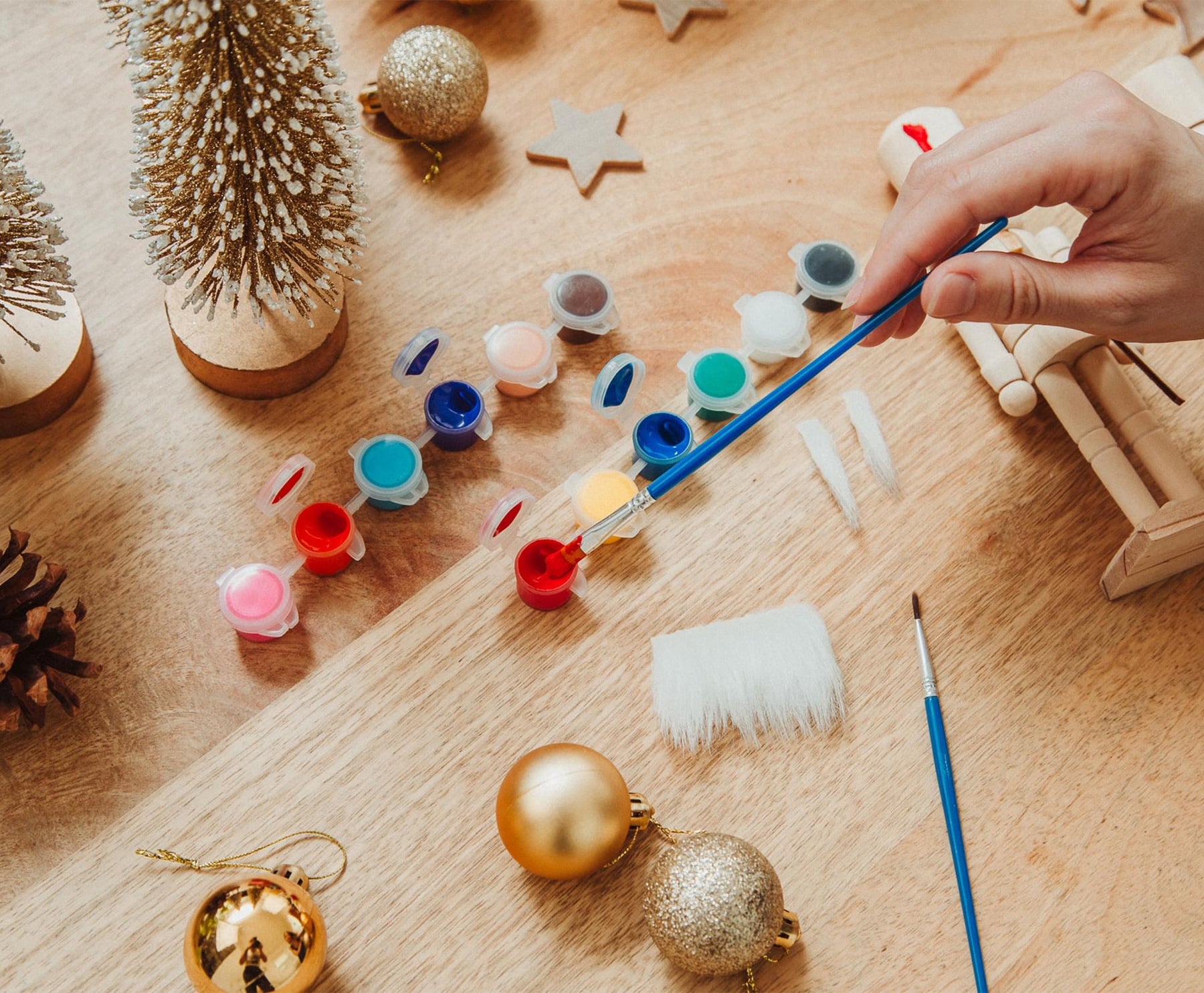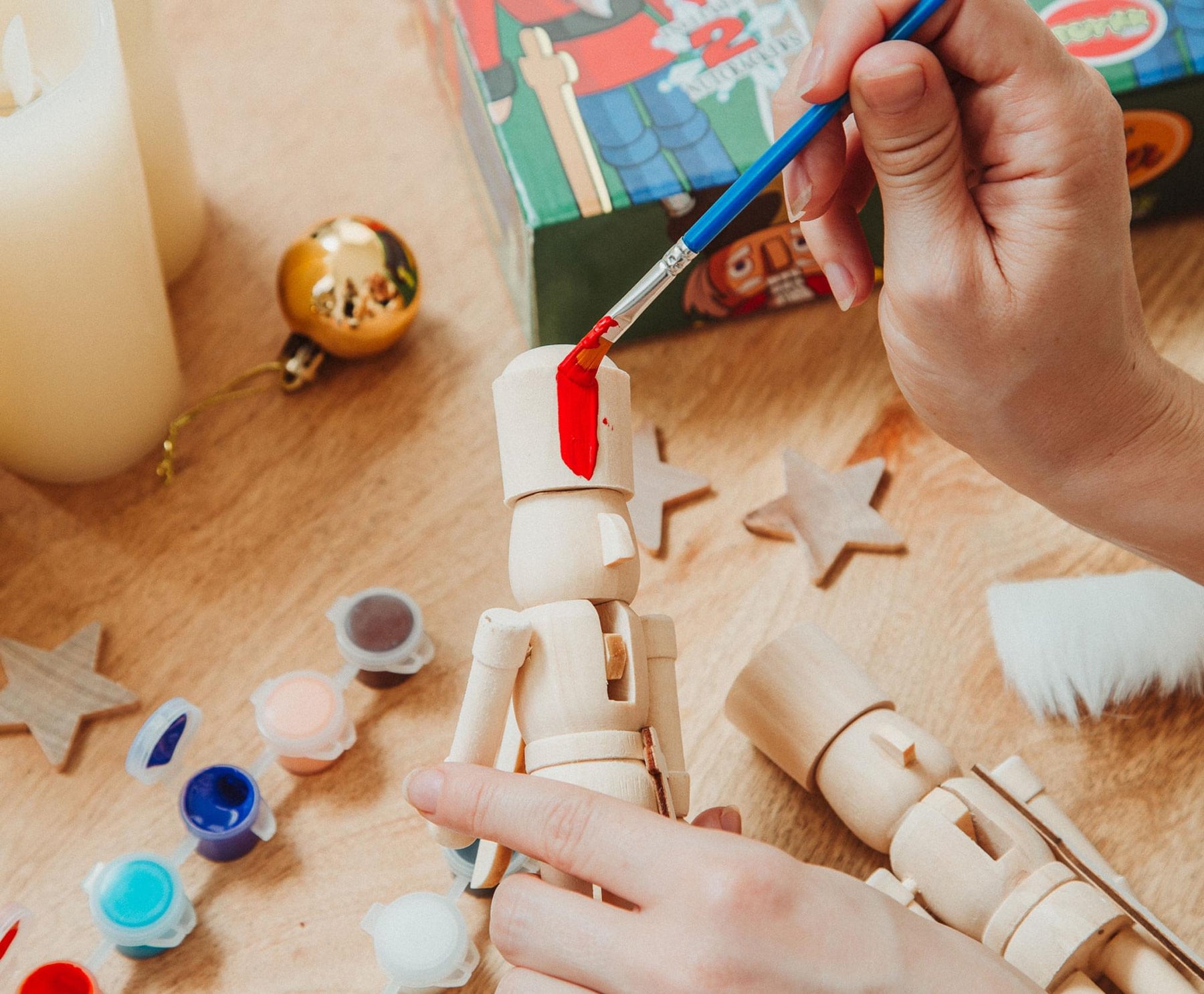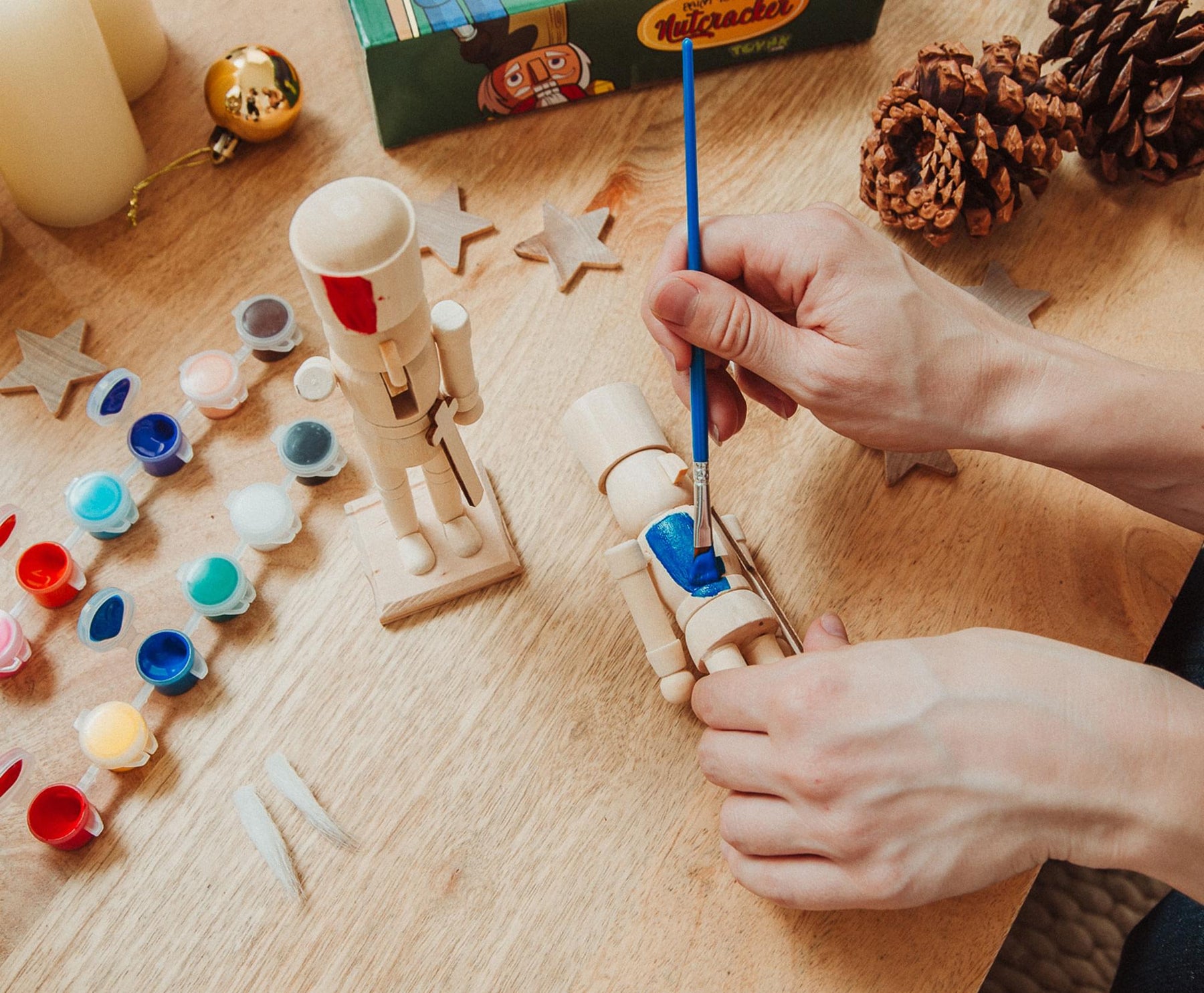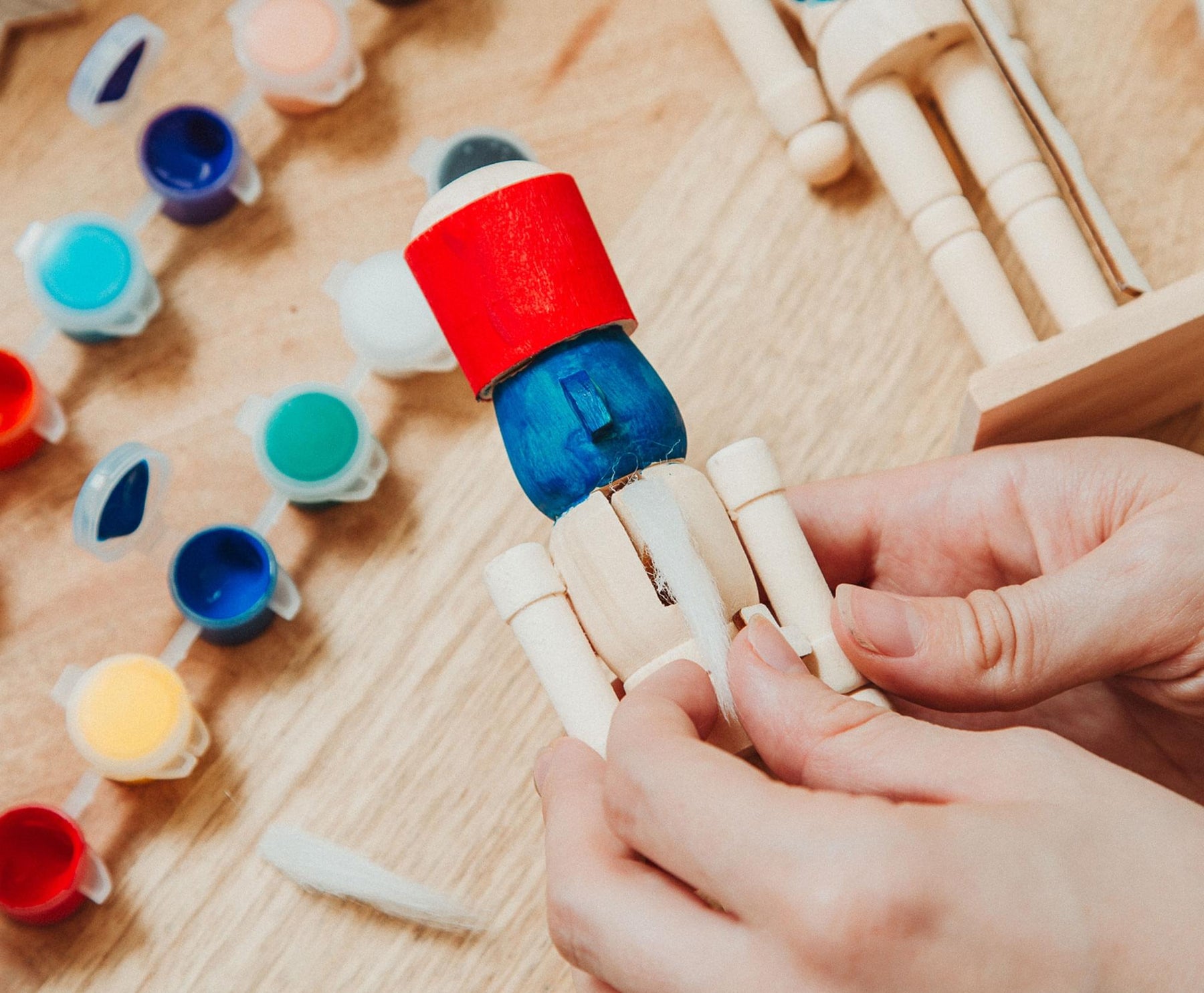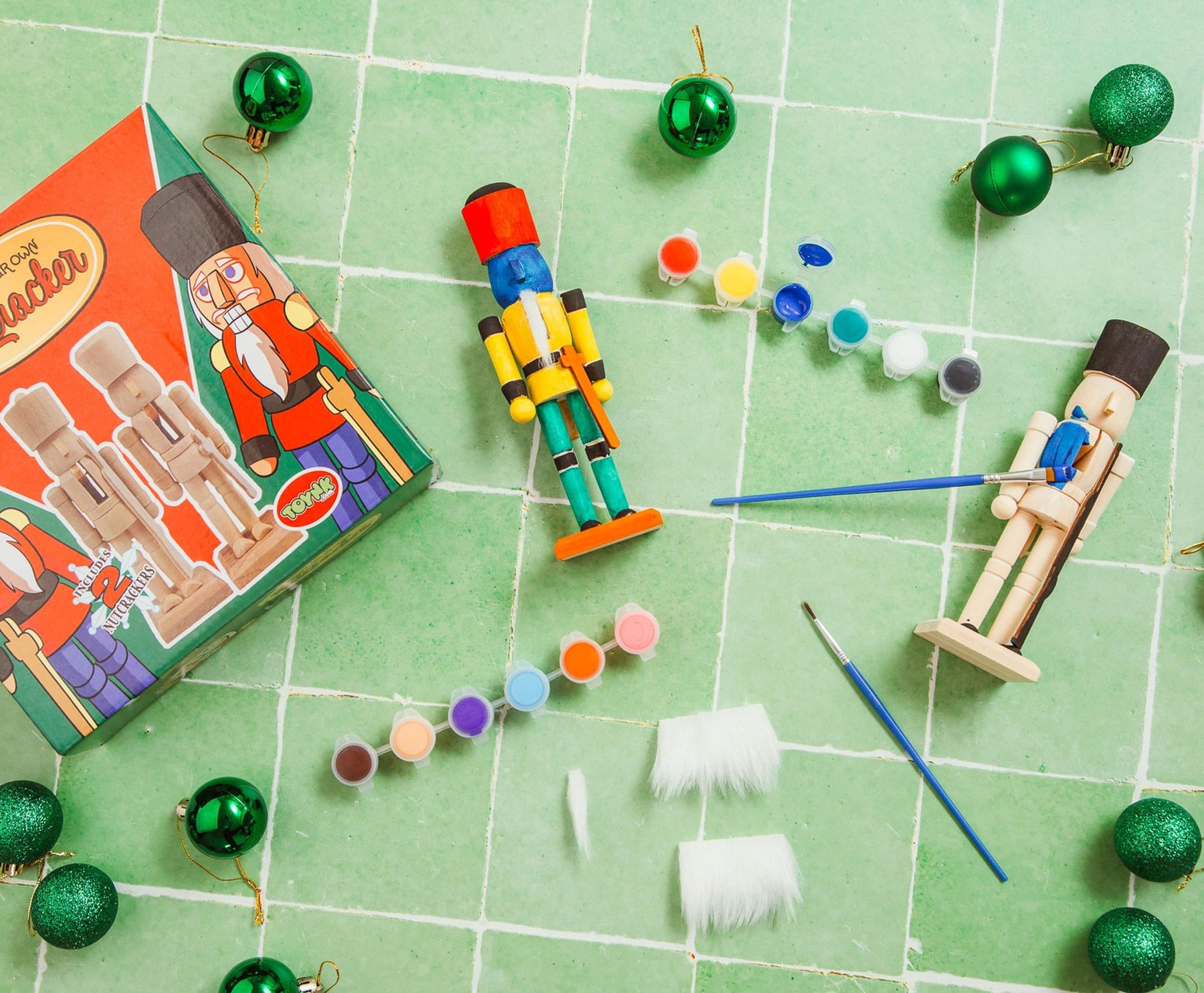 Paint Your Own 7-Inch Wooden Nutcracker Figure Craft Kit | Set of 2
CREATIVE FUN FOR EVERYONE: Make this season full of fun with this exclusive nutcracker figure craft kit. Paint your very own wooden nutcracker in whatever style you'd like. Go with a traditional style or totally glam it up.
LET'S GET CRACKING: Friends and family can channel their inner artist with this fun DIY project. Make a matching set of colorful soldiers to guard your holiday feast, or maybe you'd prefer a mismatched pair of avant guards.
WHAT'S INSIDE: This festive arts and crafts set comes with everything you need to get cracking. Includes 2 wooden nutcracker figures, 12 paint pots, 2 paint brushes, and 2 faux fur sets of white hair and beards. (Glue not included.)
NO NUT IS SAFE: Each of the two included wooden nutcrackers are fully operational and stand at approximately 7 inches tall. They're prepared to display your artistic choices for years of seasonal holiday fun.
THE MOUSE KING BETTER RUN: This do-it-yourself art kit makes the perfect stocking stuffer for the ballet enthusiast in your life. Give it your own personal touch, turning this cheery keepsake or gift into a one-of-a-kind memento.
IT'S TIME FOR THE MARCH OF THE WOODEN SOLDIERS
Create a decoration that's one-of-a-kind with this exclusive Paint Your Own Wooden Nutcracker Figure Craft Kit.
Maybe you've always wanted to express your artistic side. Or it could be that you've got that one family member who customizes everything they own in a way you've never expected. That's why this set is perfect, so you can keep one and share the other.
Makes a perfect family activity for that afternoon after all the presents have been opened.
MAKE YOUR SOLDIER PRIM AND PROPER OR WEIRD AND WILD
The only limits are time and imagination. This creative DIY set includes everything you need to make a unique wooden nutcracker you'd be proud to have on display. The set comes with two wooden figures, complete with a pair of paint brushes and 12 different color pots to show off your art. Use the included faux hair and beards to make your figure a bit more distinguished. (Glue not included.)
Create a stocking stuffer they've never seen before with this Paint Your Own Wooden Nutcracker Figure Set.
Read All About It on Our Blog
Trending Geek