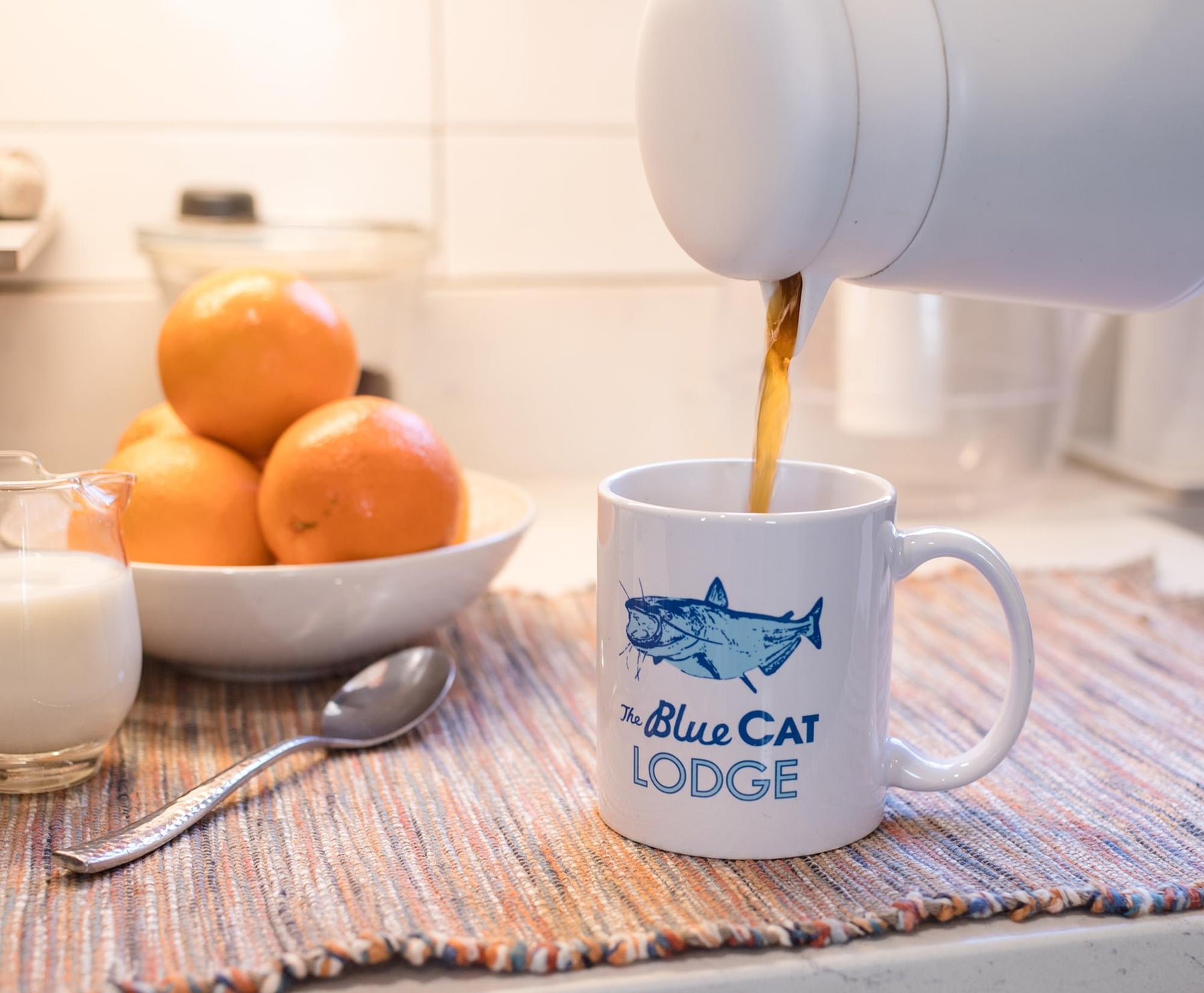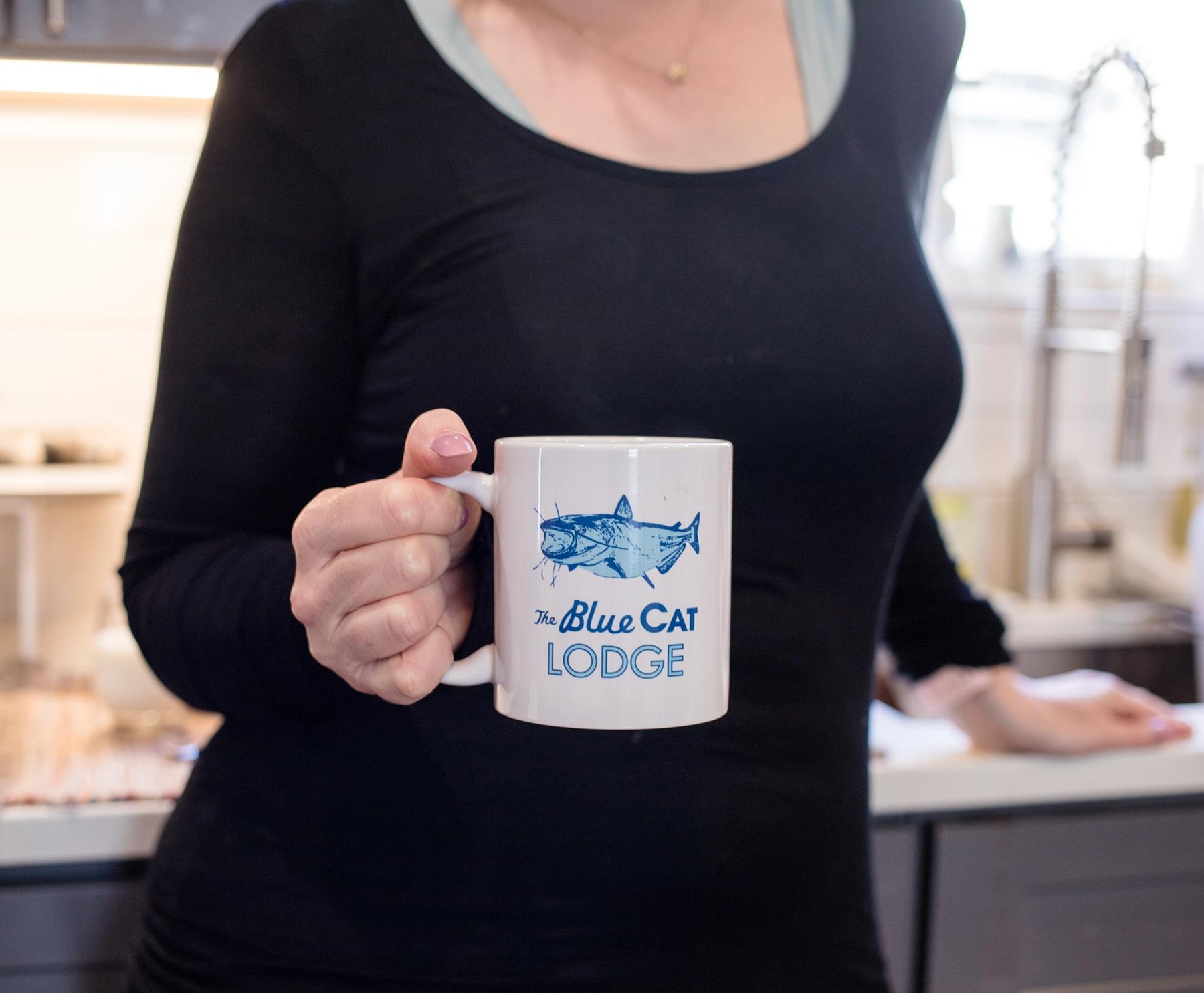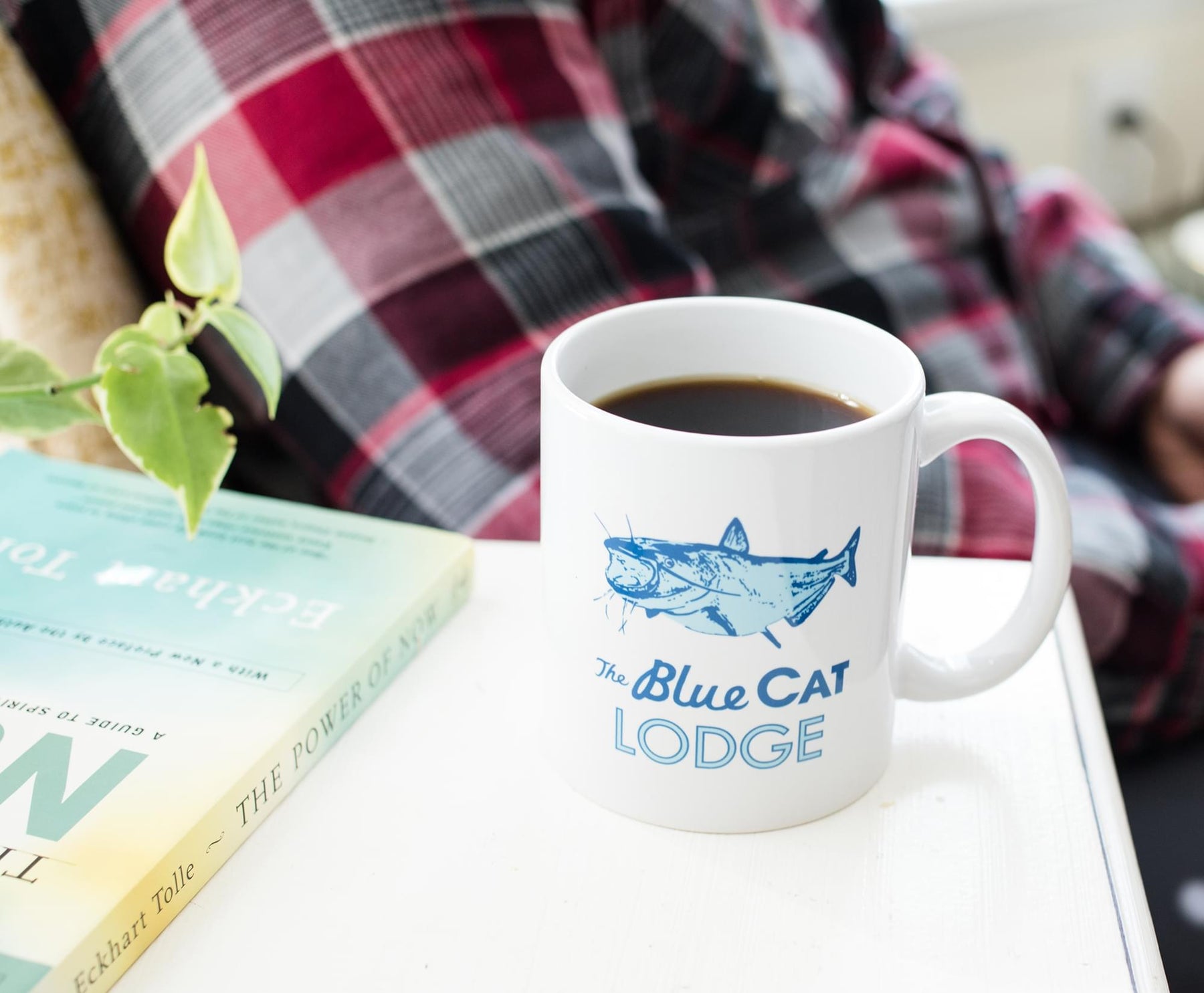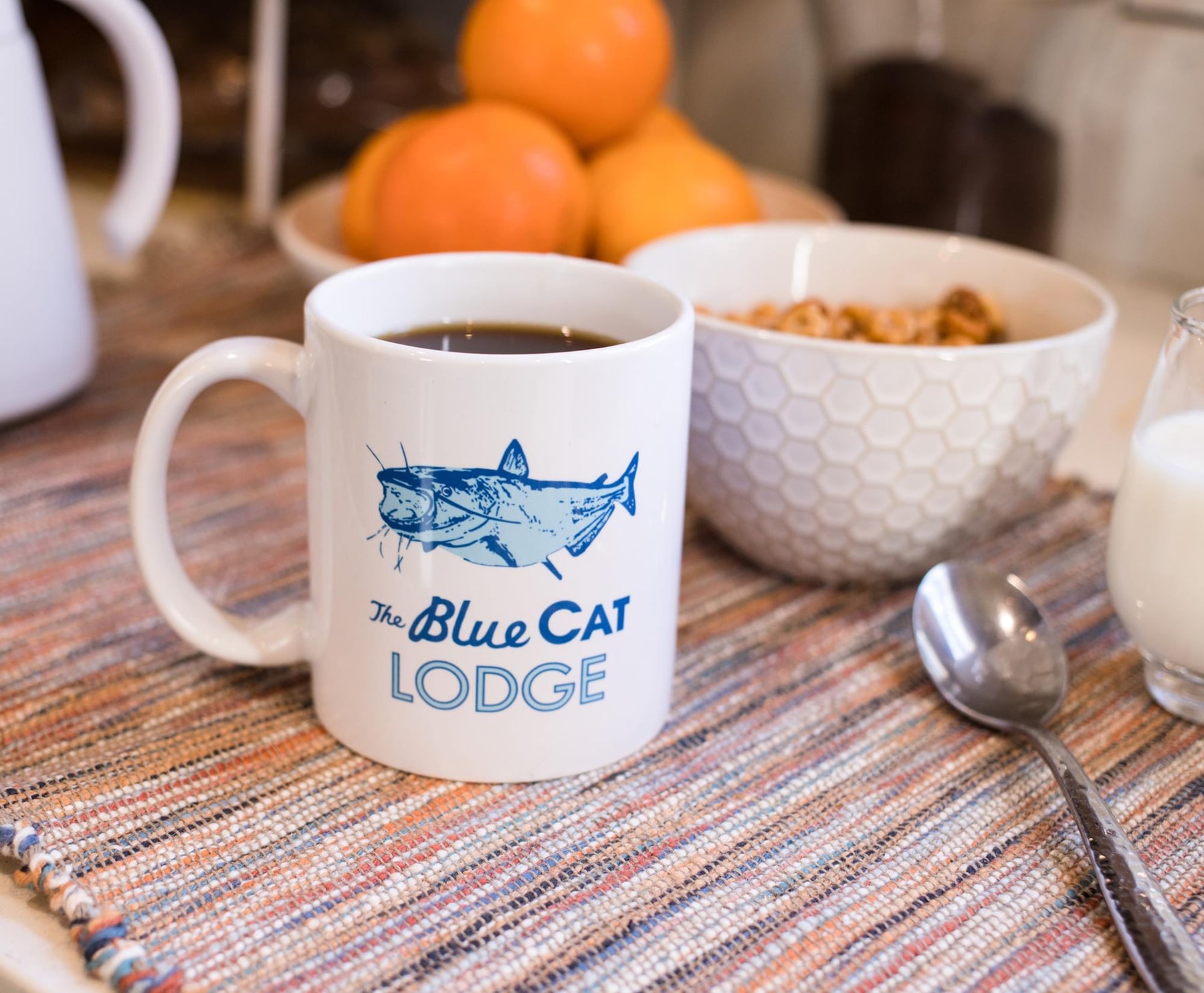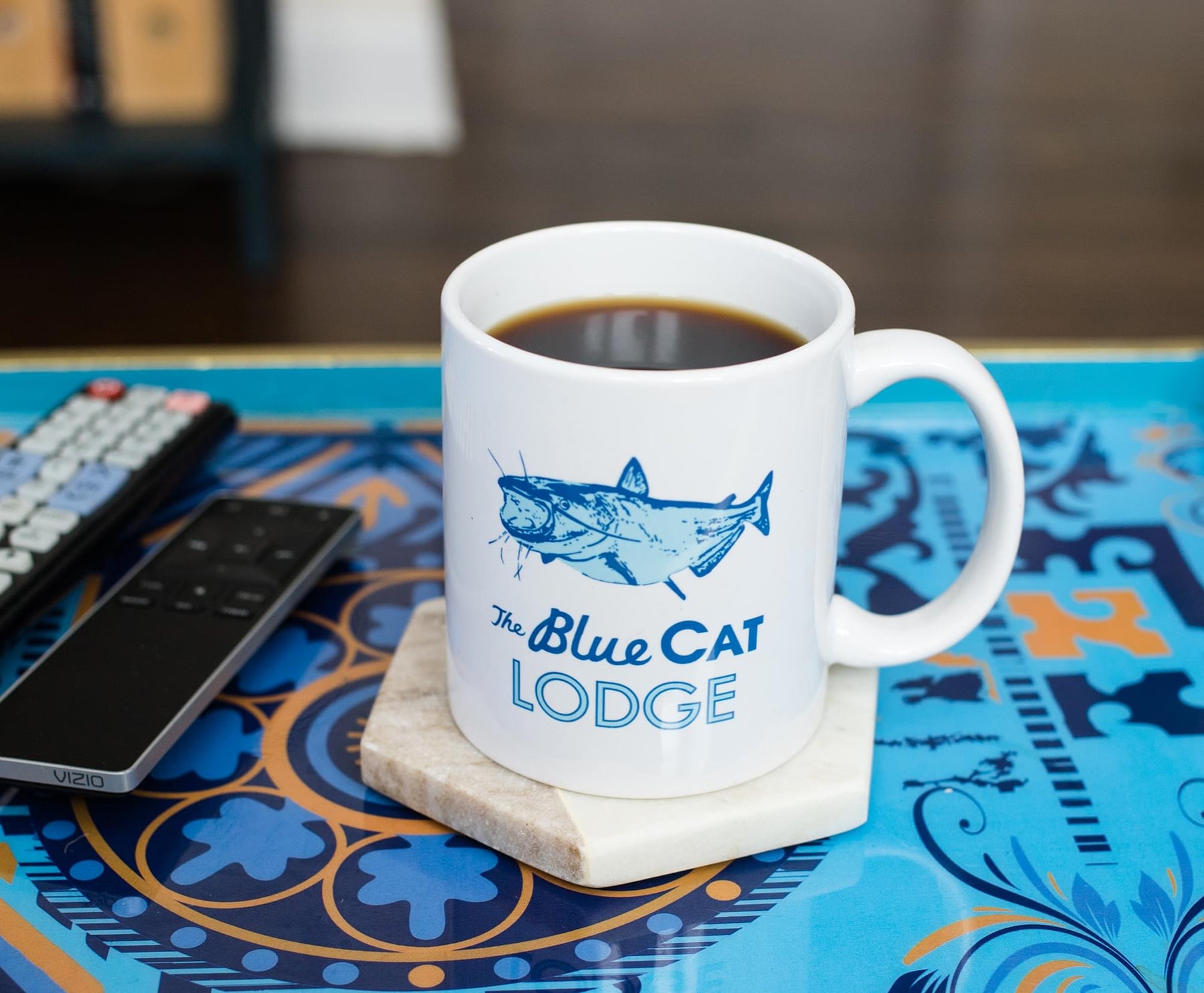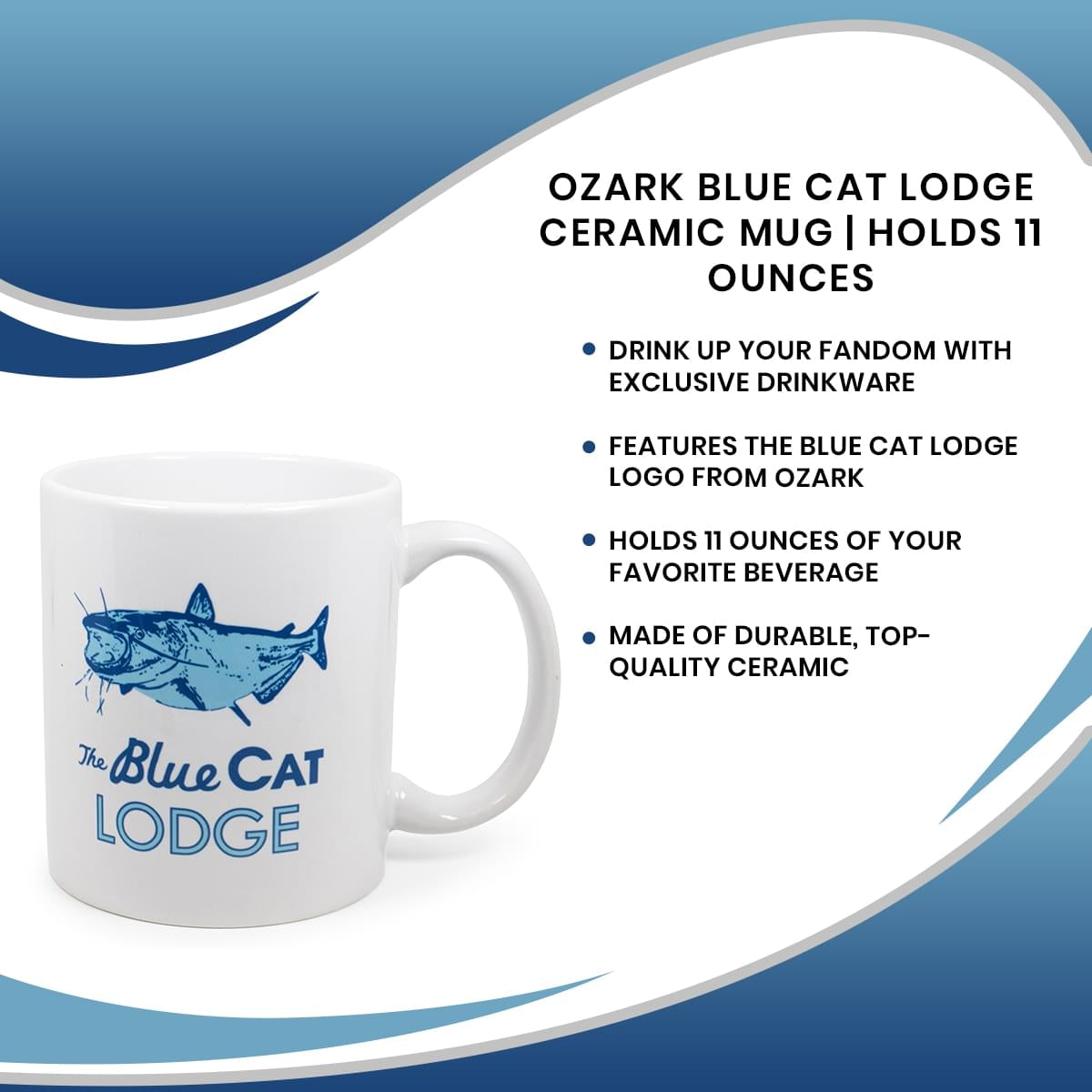 Ozark Blue Cat Lodge Ceramic Mug | Holds 11 Ounces
Trendsetting Drinkware: Money is not happiness, but this exclusive Ozark mug most certainly is! Inspired by the popular crime drama series, this coffee mug is a must-have for any fan's home kitchen collection.
Logo Design: Get your house (and drinkware) in order with this collectible Ozark mug. The graphic features the Blue Cat Lodge logo, the business where Marty Byrde starts his money-laundering scheme for the cartel.
Generous Size: When you are busy trying to avoid the FBI, give yourself a caffeinated pick-me-up with this 11-ounce coffee mug. Features an easy-grip handle to ensure a comfortable drinking experience.
Premium Construction: Straight from the lodge at the Lake of the Ozarks comes this BPA-free ceramic mug. Easy to maintain, it is suitable for both the microwave and dishwasher (top shelf recommended).
Makes A Great Gift: Life is simple when you have this officially licensed Blue Cat Lodge coffee mug. In the world of Ozark, it's good to be one of the smart ones and add this exclusive drinkware to your collection.
MONEY IS NOT PEACE OF MIND

All of life is a simple business arrangement when you have this exclusive Ozark mug. Inspired by Netflix's smash-hit crime drama series, this collectible drinkware features the iconic emblem for Blue Cat Lodge — a local inn establishment that gets wrapped up in the Byrde family's affairs.
After an illegal business deal gone wrong, financial planner Marty Byrde moves his family to a resort area in the Missouri Ozarks. In order to repay his debt to the cartel, Marty sets his sights on the Blue Cat Lodge and begins to launder money.
DRINK UP YOUR FANDOM
Hypothetically, scale of one to ten, how difficult would it be for your beverage to disappear? If you fill up this 11-ounce mug with your favorite drink, we're guessing it won't take you long to gulp it down.
Trying to keep the FBI from probing into your business scheme can be stressful, so we made sure this BPA-free ceramic mug was easy to maintain. Heat it up in the microwave to warm up your beverage, then place it in the dishwasher for a quick wash.
Although it won't pay off your debts after a botched deal, this officially licensed Blue Cat Lodge coffee mug will make a great addition to your kitchen drinkware collection. It may even bring you happiness when money won't.
CARE INSTRUCTIONS
Easy care
Microwave safe
Top-rack dishwasher safe