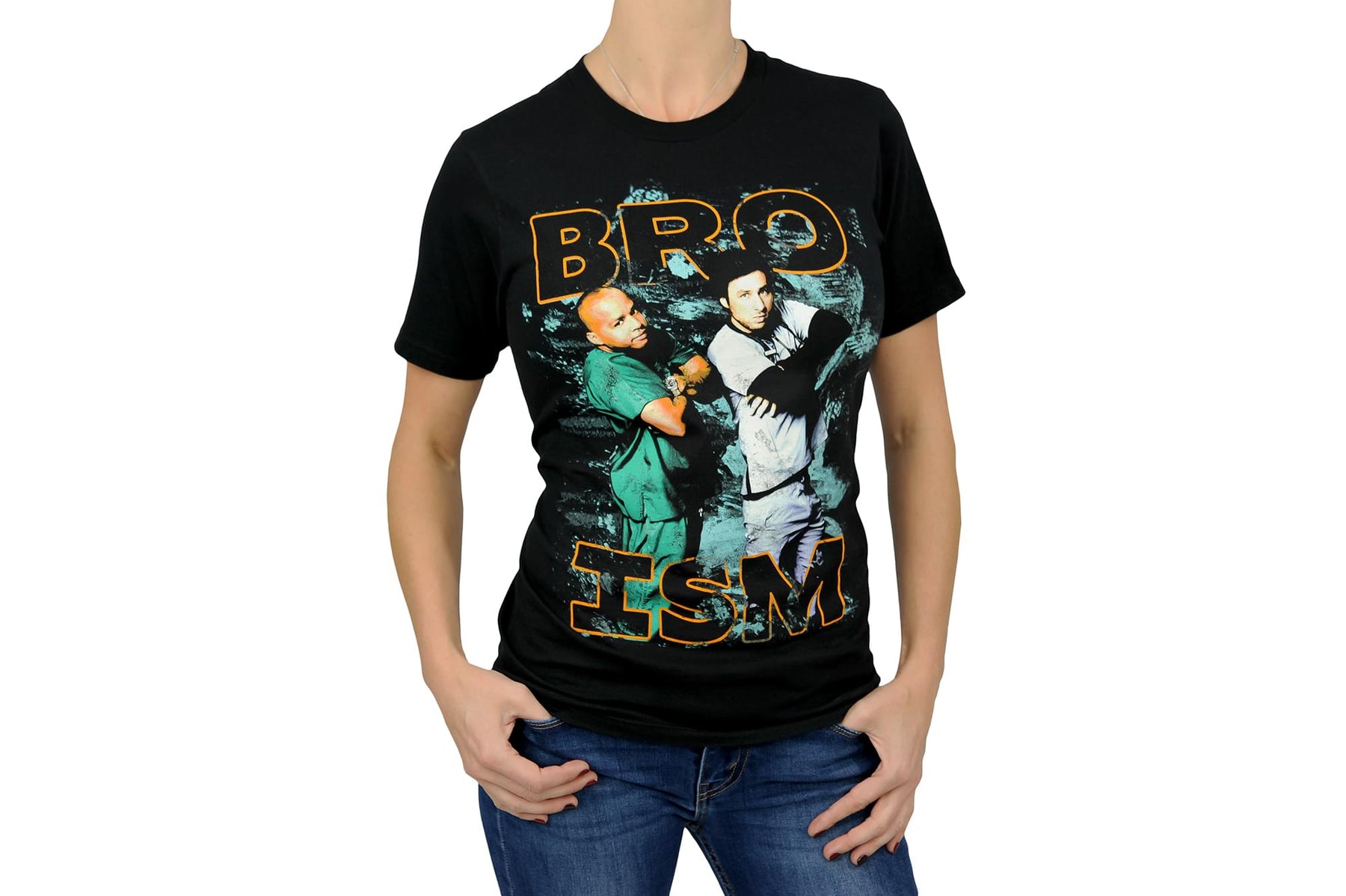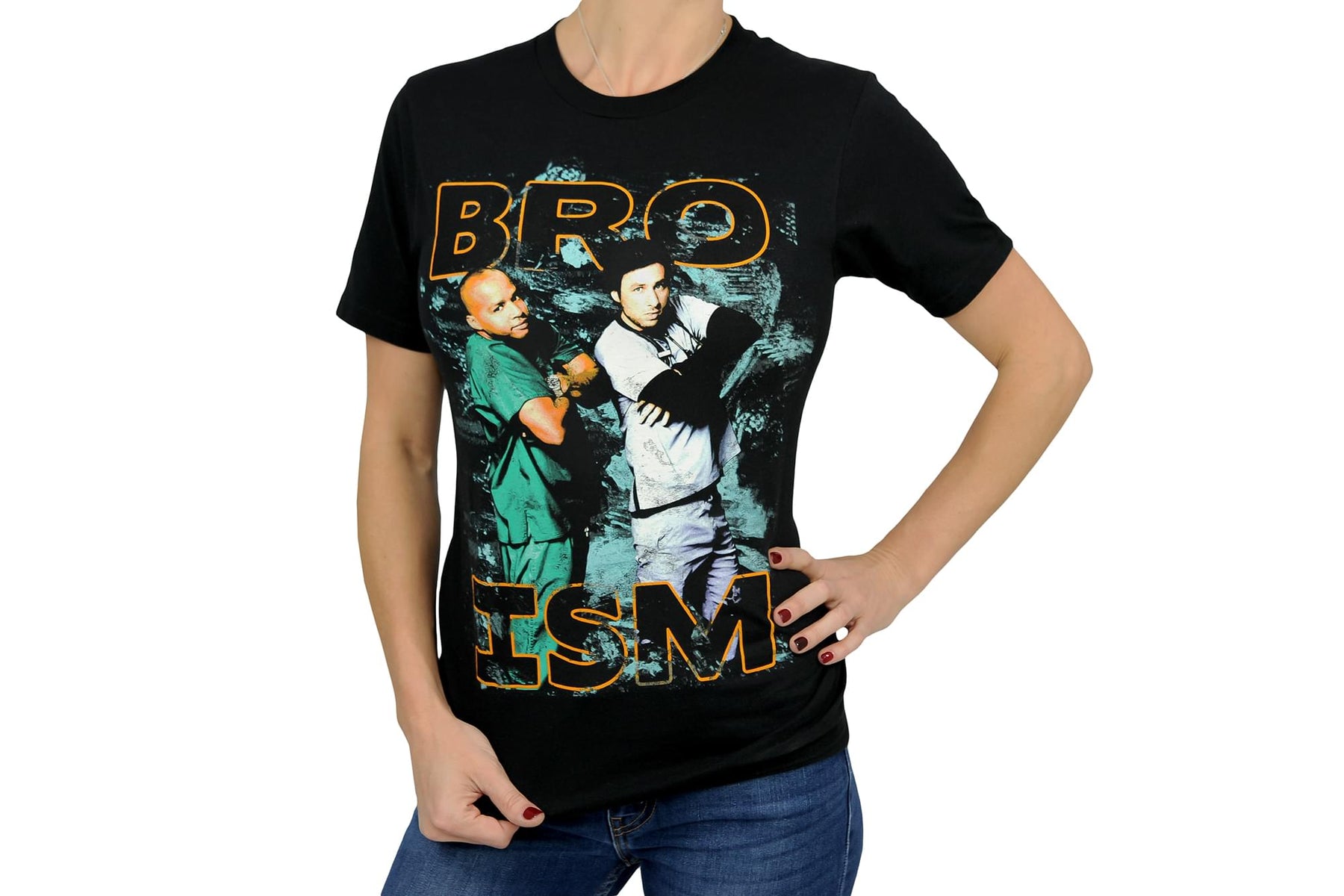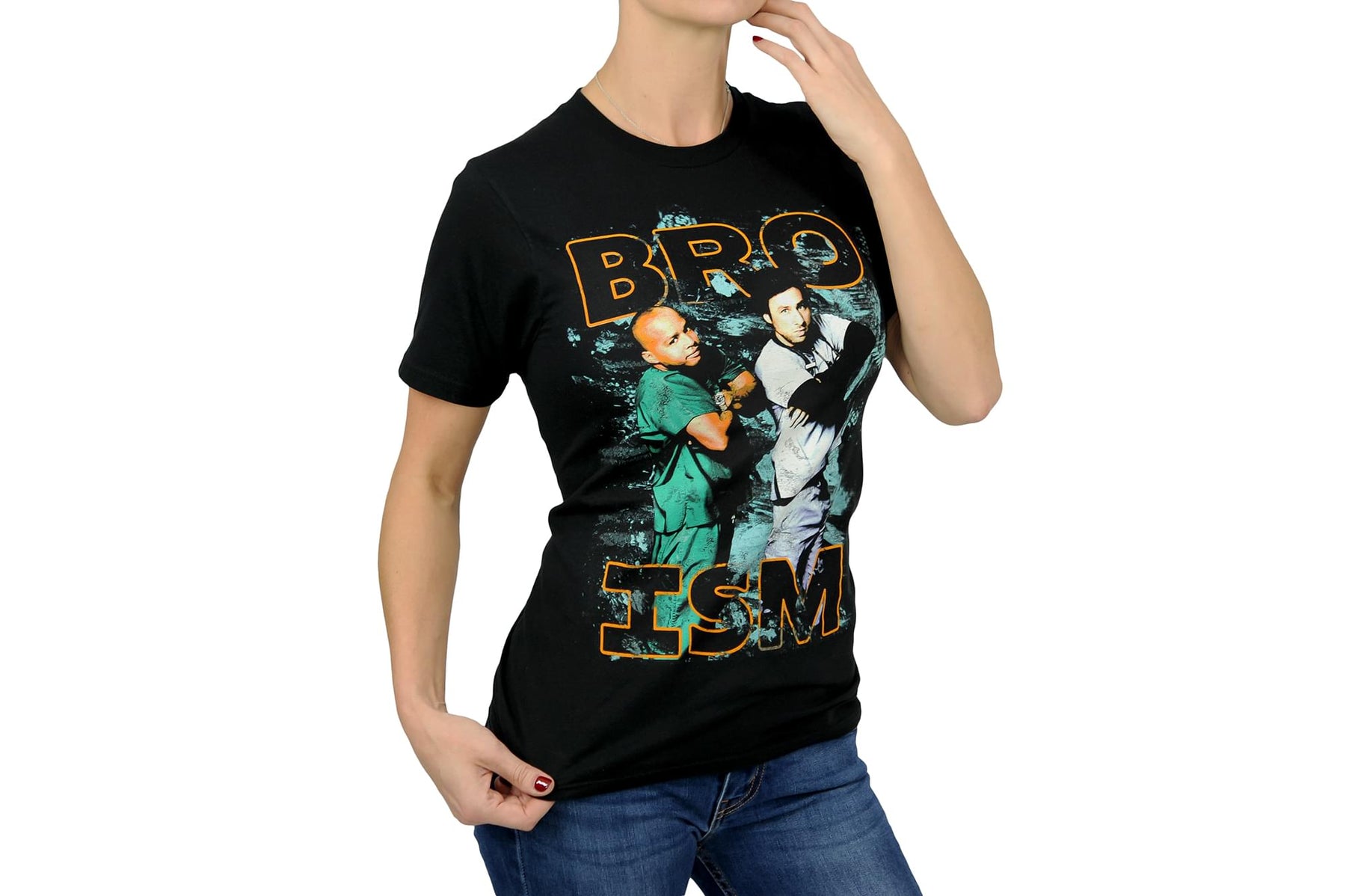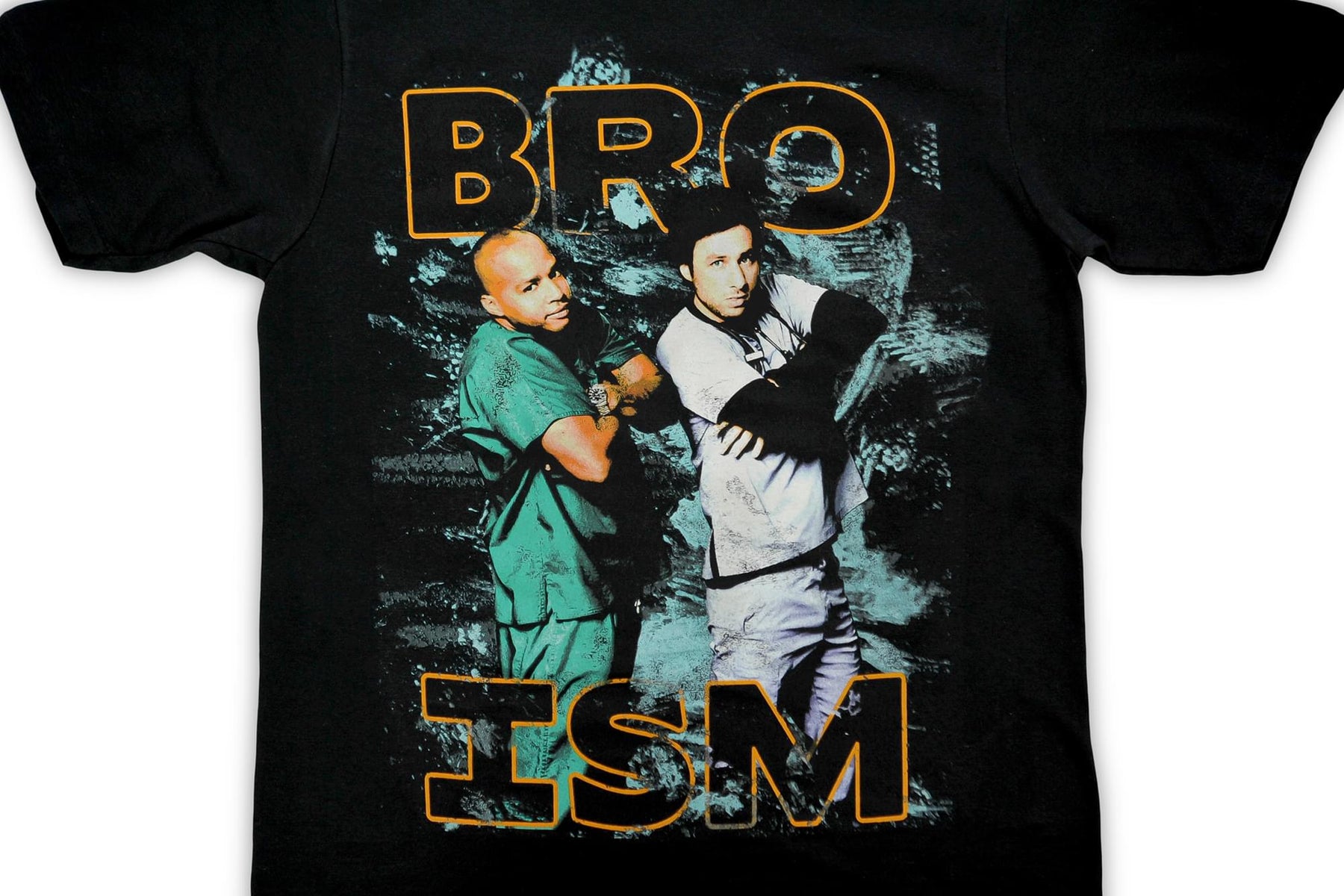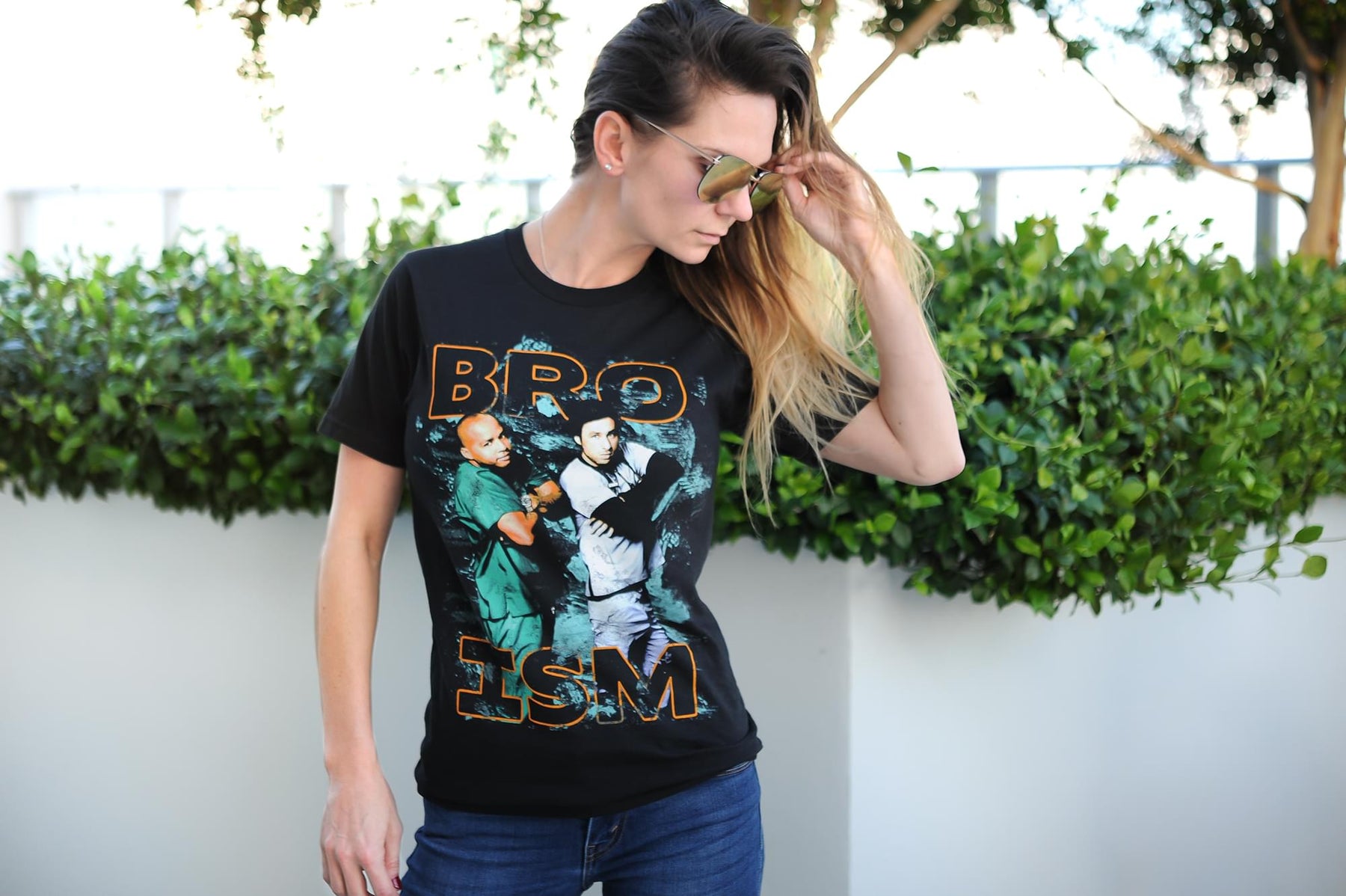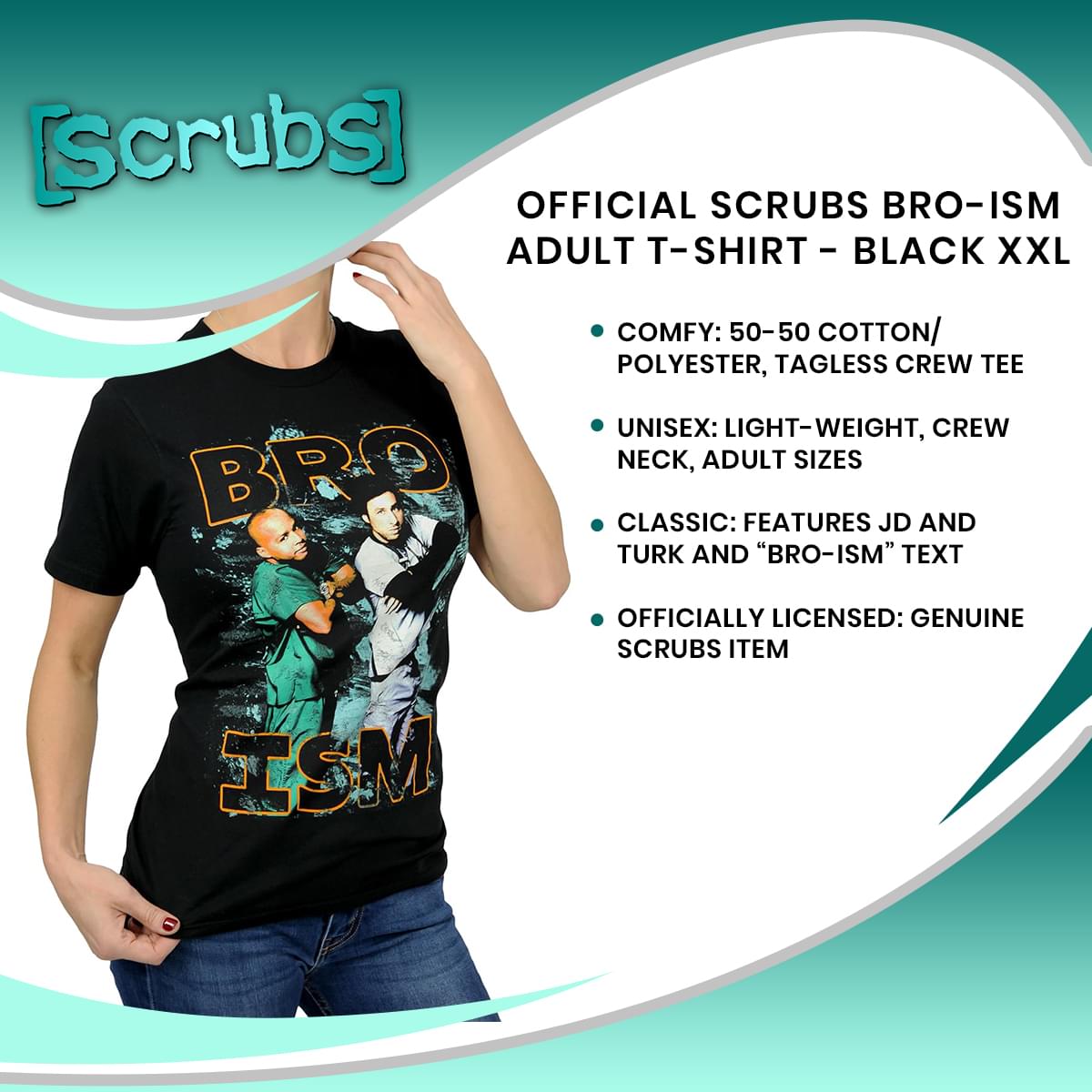 Official Scrubs Bro-ism Adult T-Shirt - Black
HOSPITAL HUMOR: Wear your love of the hit comedy Scrubs with this awesome, vibrant graphic tee!
TEAM EAGLE DESIGN: This shirt features the dynamic duo, JD and Turk, and reads Bro-ism across the shirt front!
COOL COLOR: The black fabric provides the ideal backdrop to show off the large decal design, reading "Bro-ism"!
COMFY FIT: Made with a cozy Cotton/ Polyester blend. The tagless collar gives the tee a comfortable, no-itch neckline.
HAS THE JANITOR GIVEN THIS SHIRT A ROUGH TIME? Not to worry! Feel free to return this product for a full refund!
Who said t-shirts had to be boring? Clean out the closet, cause it's time to add some new apparel to your wardrobe!
Inspired by the popular TV sitcom, Scrubs, this t-shirt is an excellent homage to a network classic!
Showcase the beloved comedic duo, JD and Turk, and keep their endless humor alive!
You'll love the bold, bright colored graphics.
The tee has a tagless collar for a no-itch neckline!
Unleash your inner geek with apparel that pops with pop culture appeal!