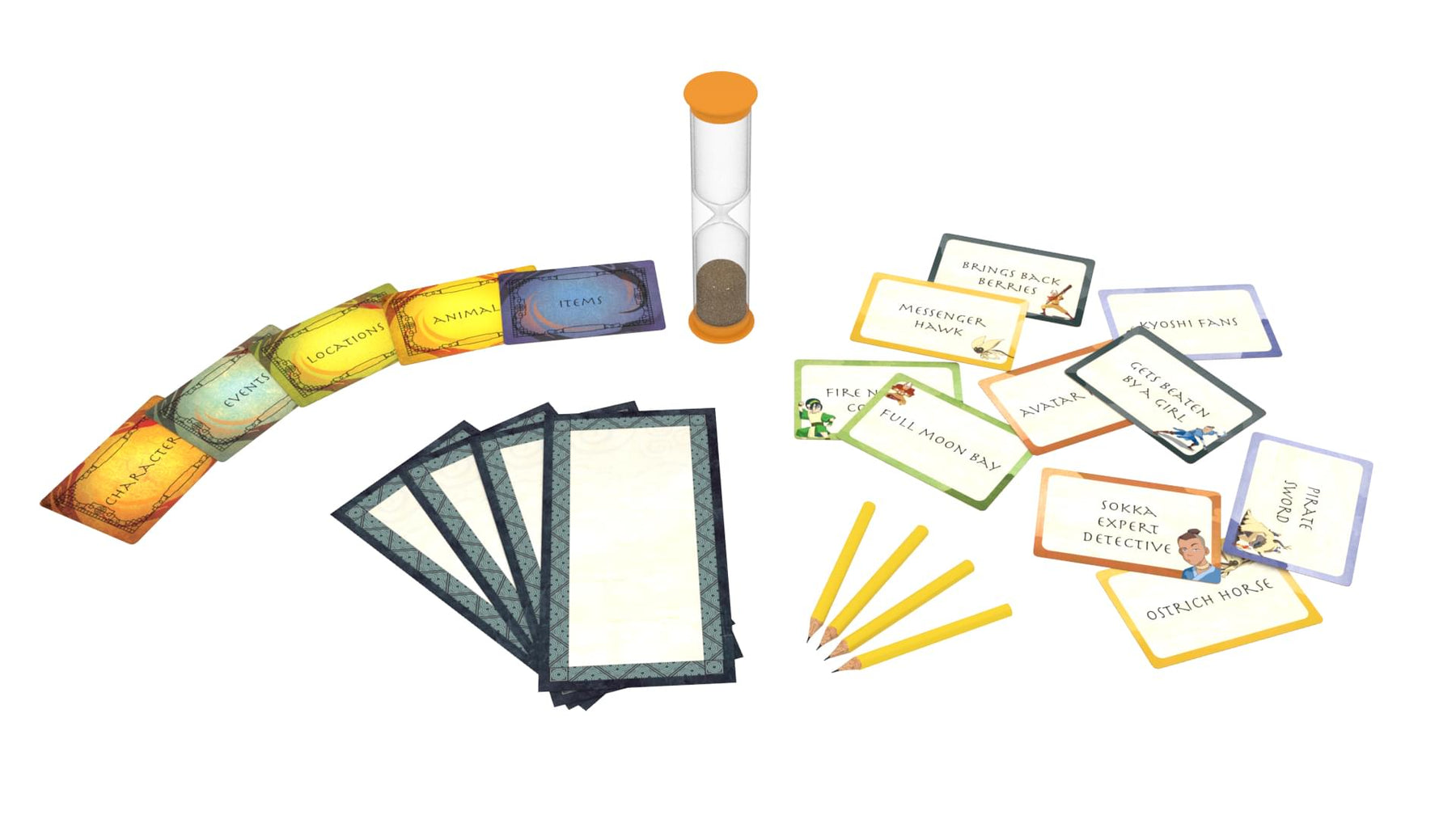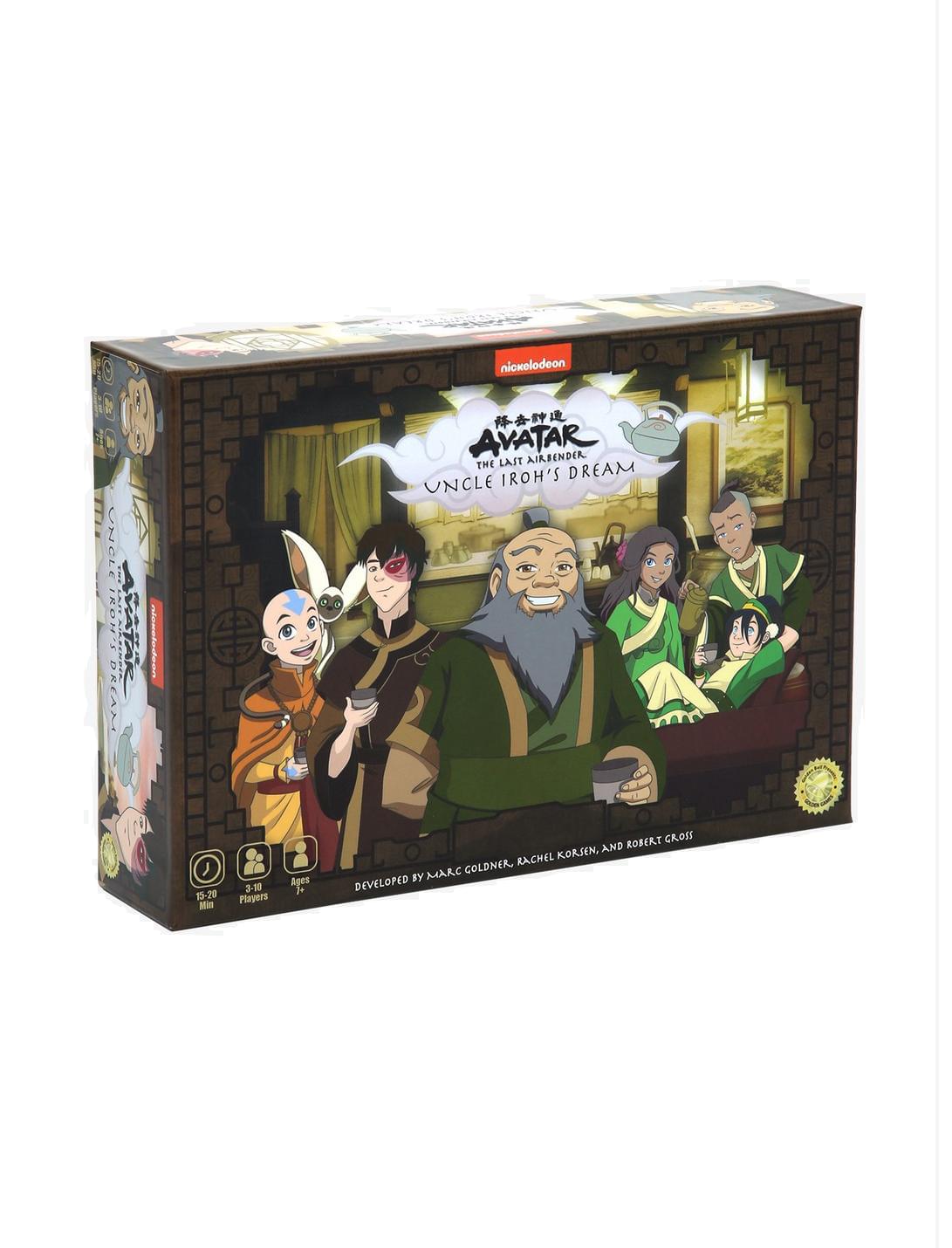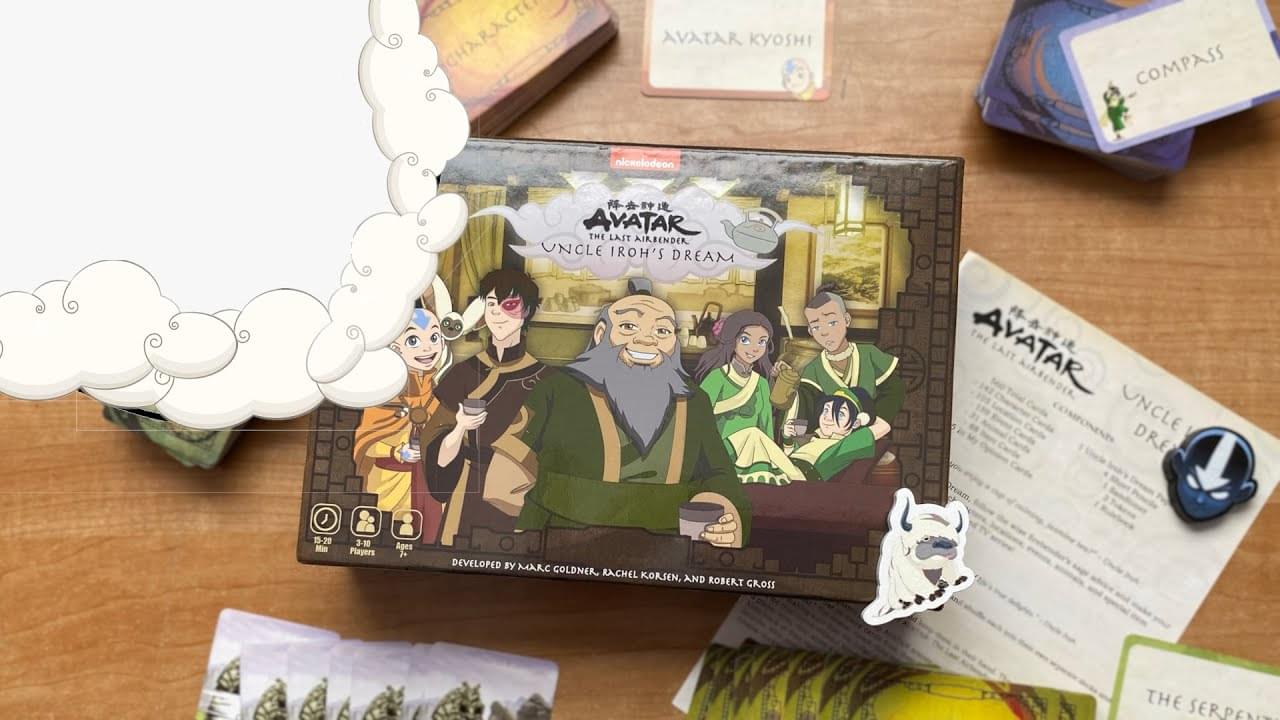 Nickelodeon Avatar The Last Airbender Uncle Irohs Dream Board Game
UNCLE IROH'S DREAM: Players take turns playing cards as story elements to Uncle Iroh's dream, all while the sand time trickles down, voting on the elements that will be included as the story moves forward.
DIFFERENT WAYS TO PLAY: The rules also contain variant game rules, including: King Bumi's "Mad Genius" Mode, Tea From the Spirit World, Uncle Iroh and Zuko Variant, and In My Opinion Variant!
INCLUDES: 560 mini cards, 1 paper pad, 4 pencils, 1 sand timer, 3 wooden tokens and 1 rulebook
MAKE IT A GAME NIGHT: For 3-10 players Ages 7+. 15-20 minute playtime.
In Uncle Iroh's Dream, follow the wise firebender's sage advice and craft your own cartoon stories using characters, locations, events, animals, and special item cards! Save your favorite written stories as mementos and use the White Lotus tile, Avatar state and Appa tokens to make your story more unique! Officially licensed.