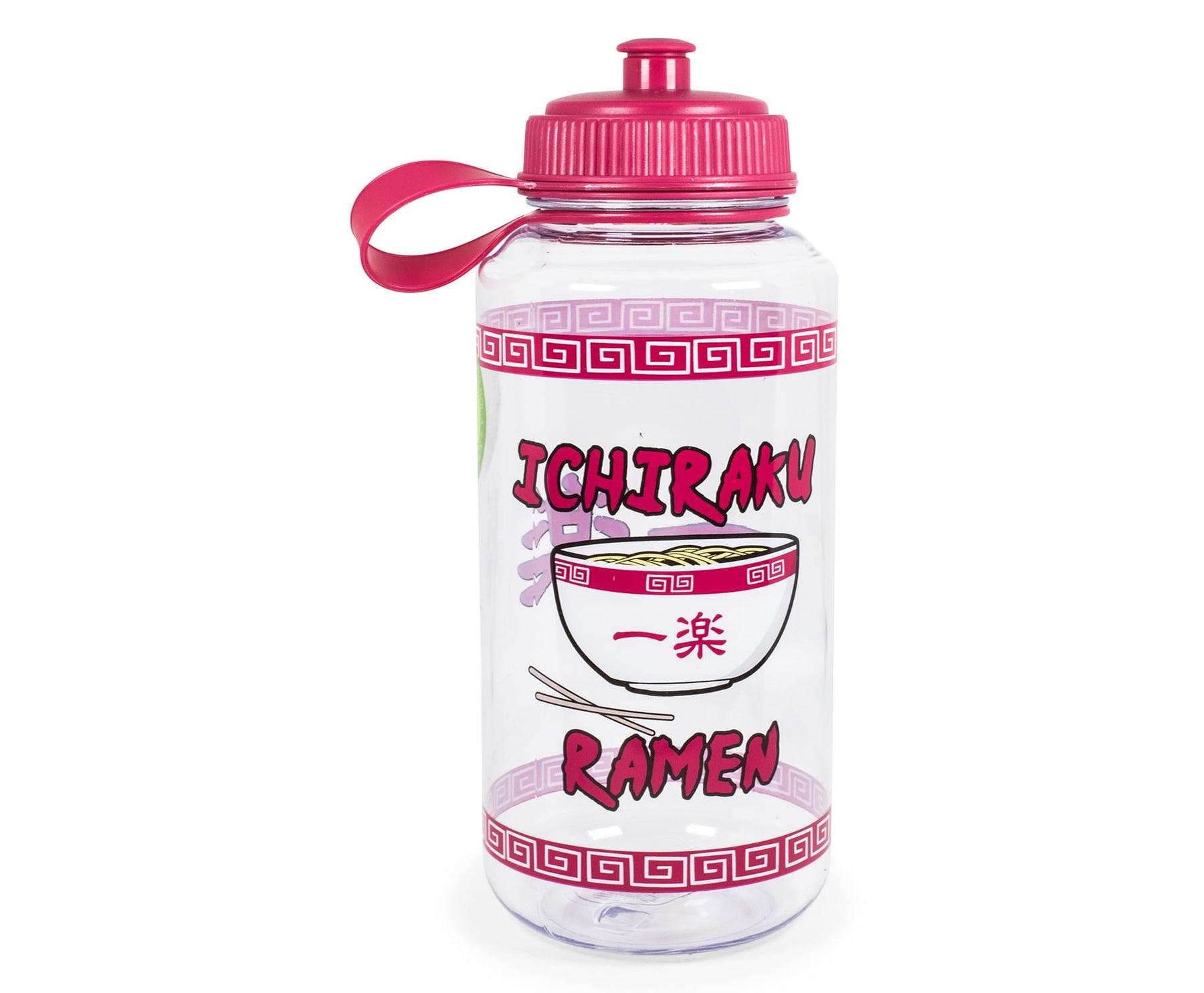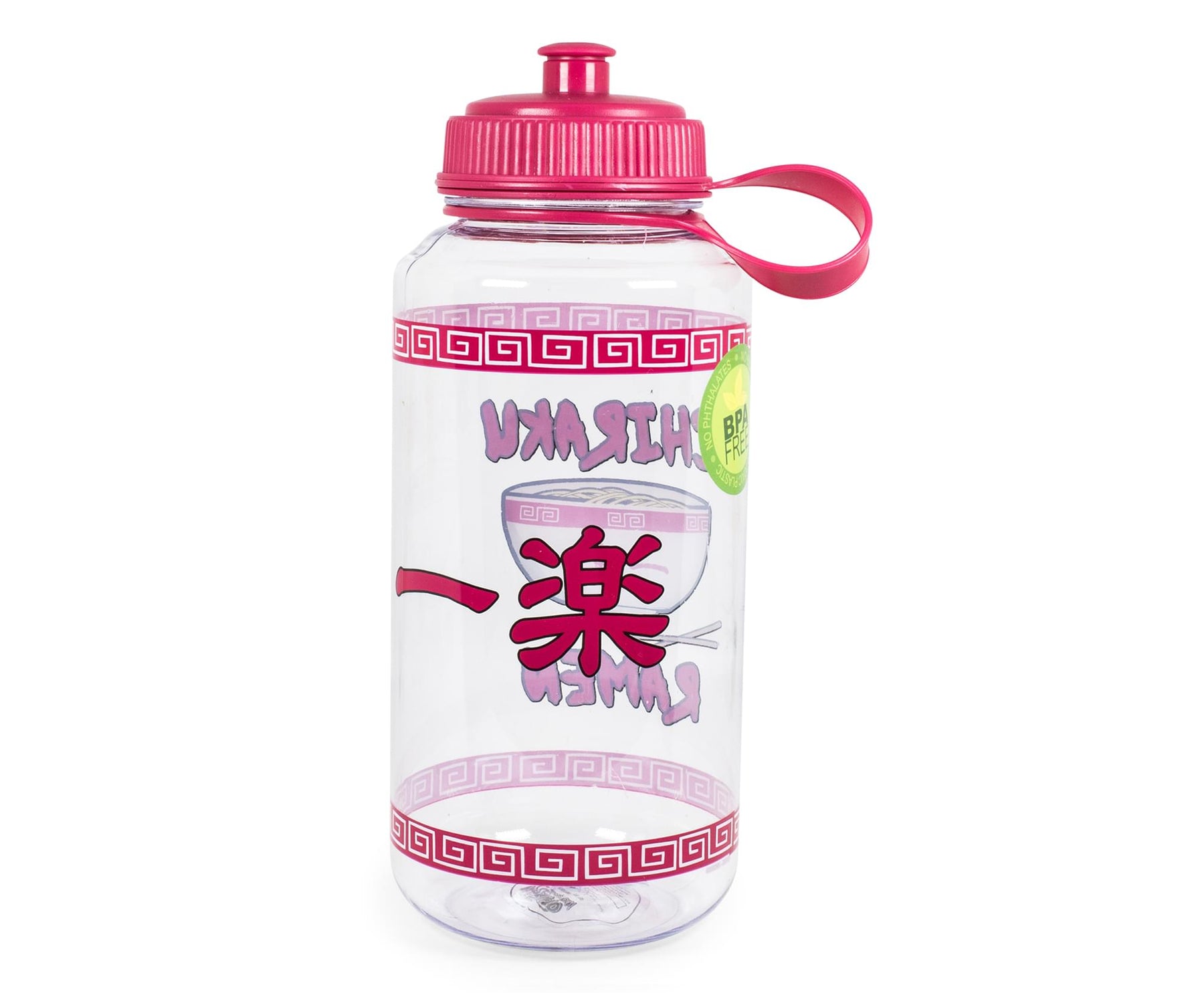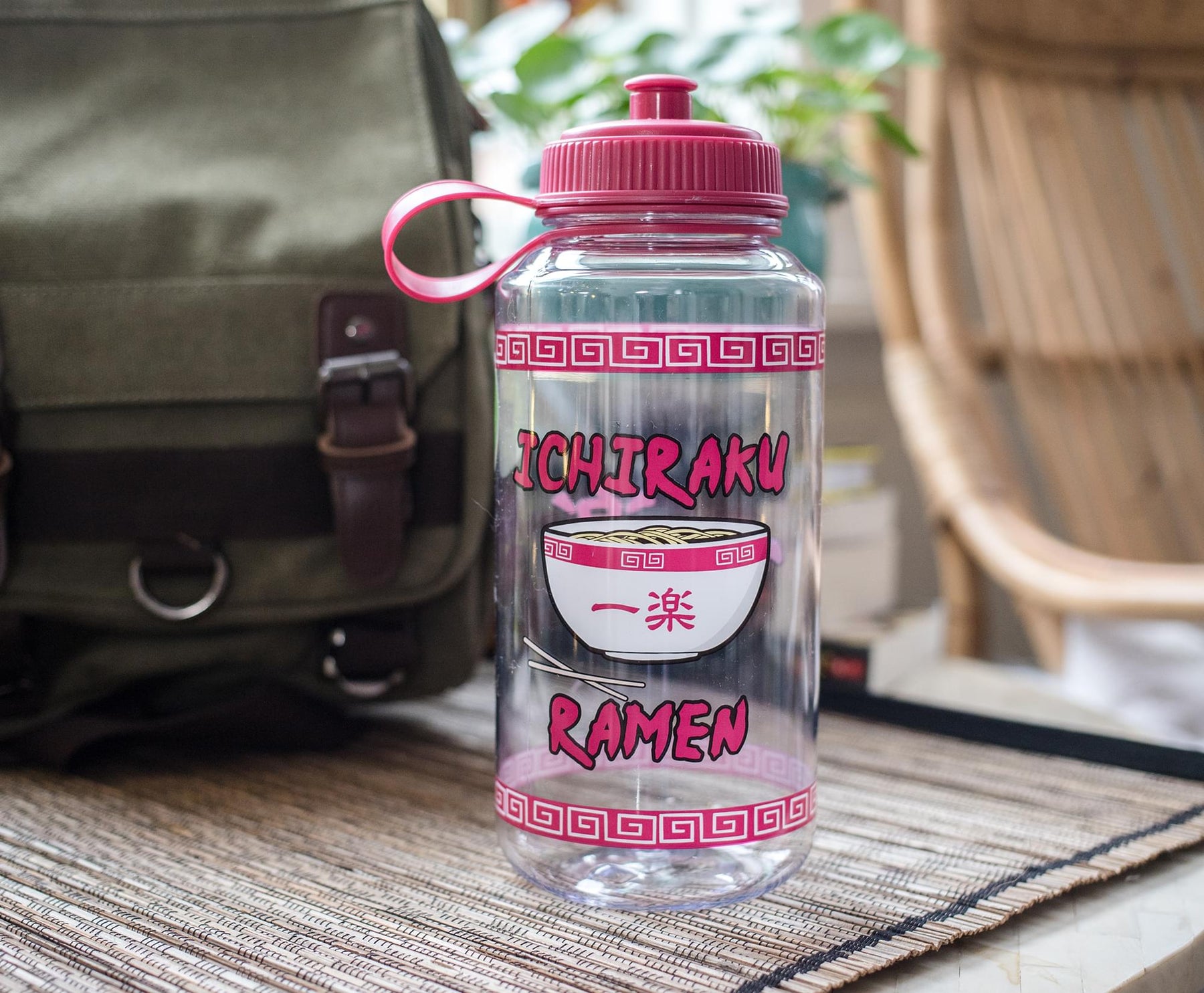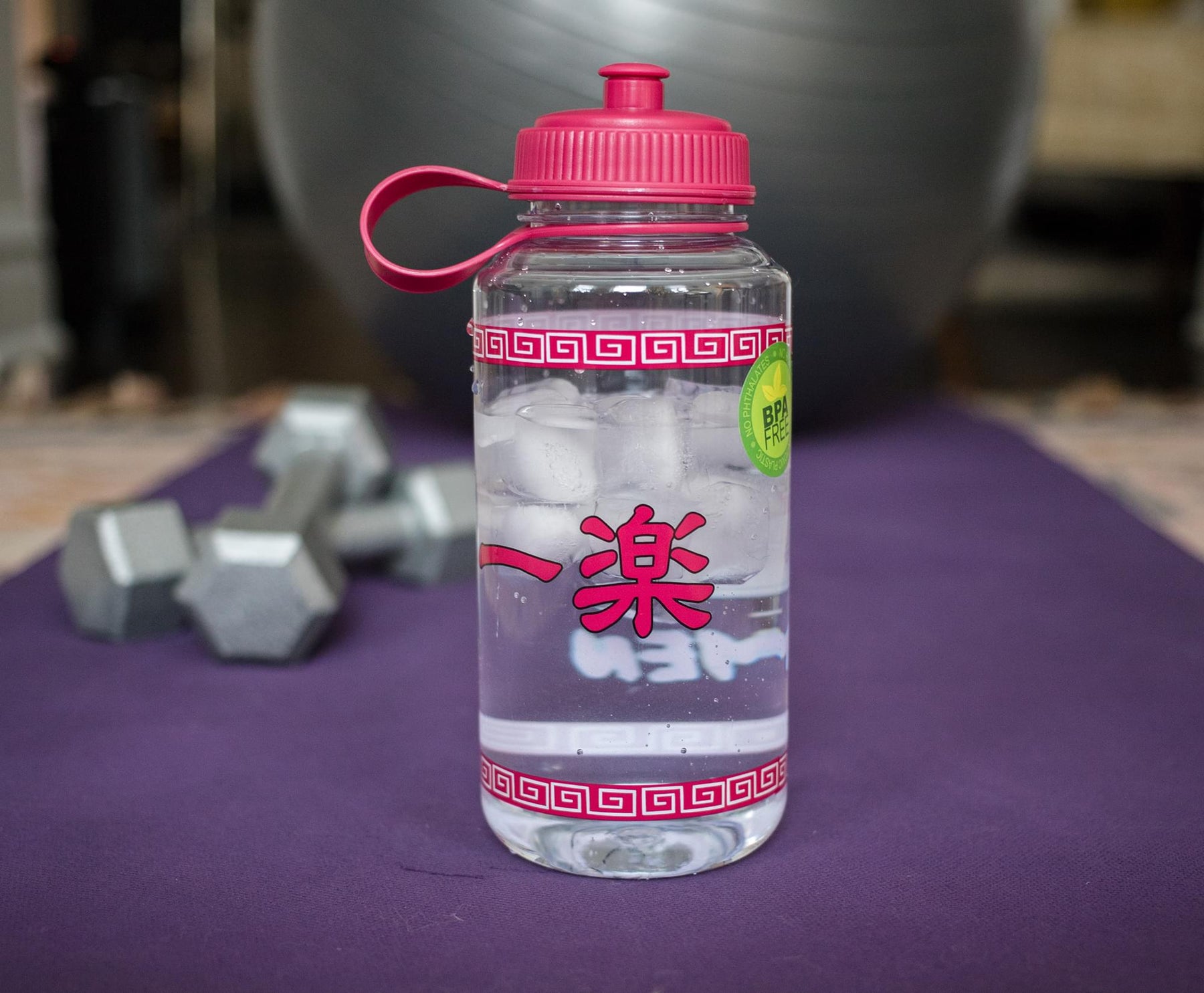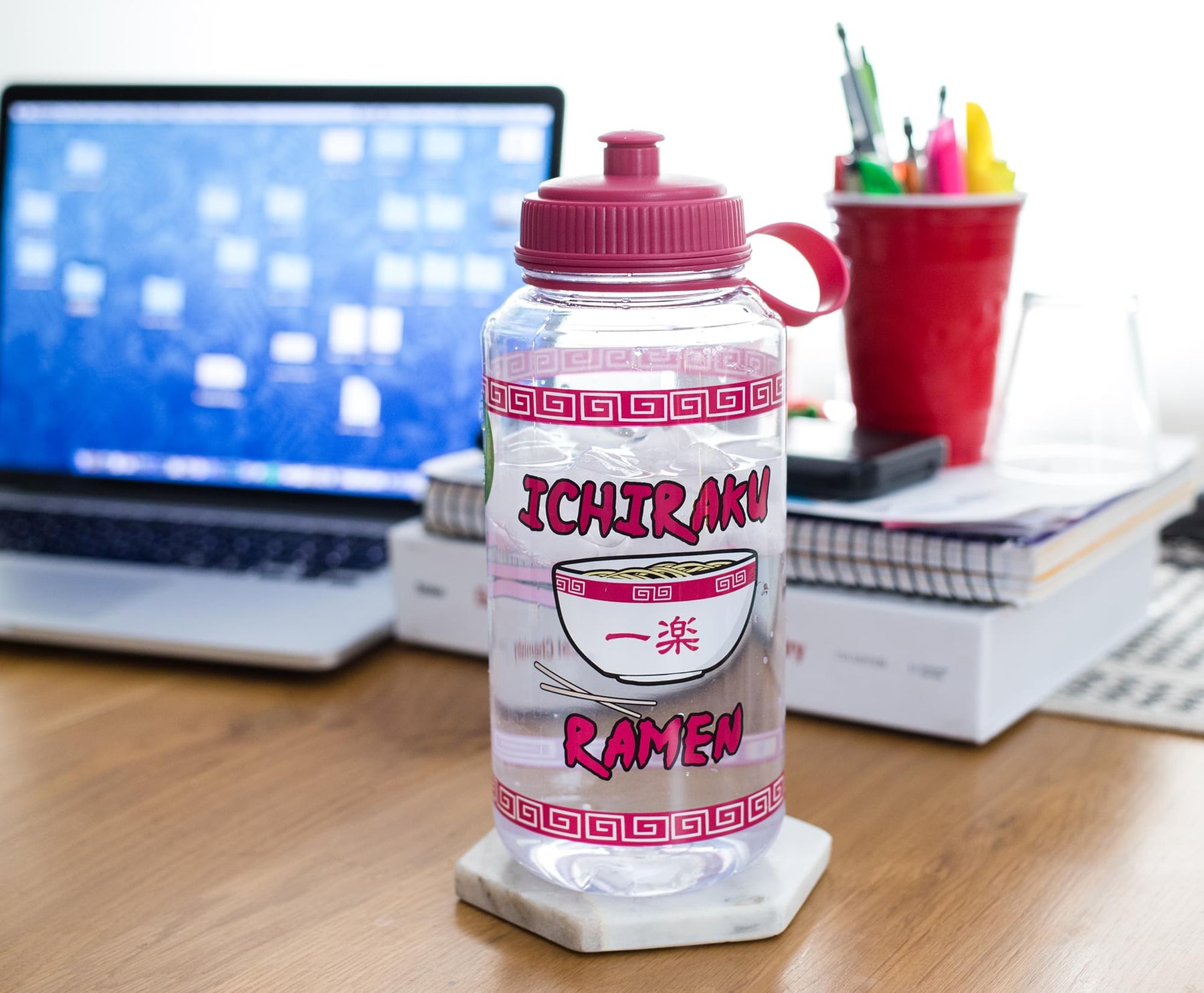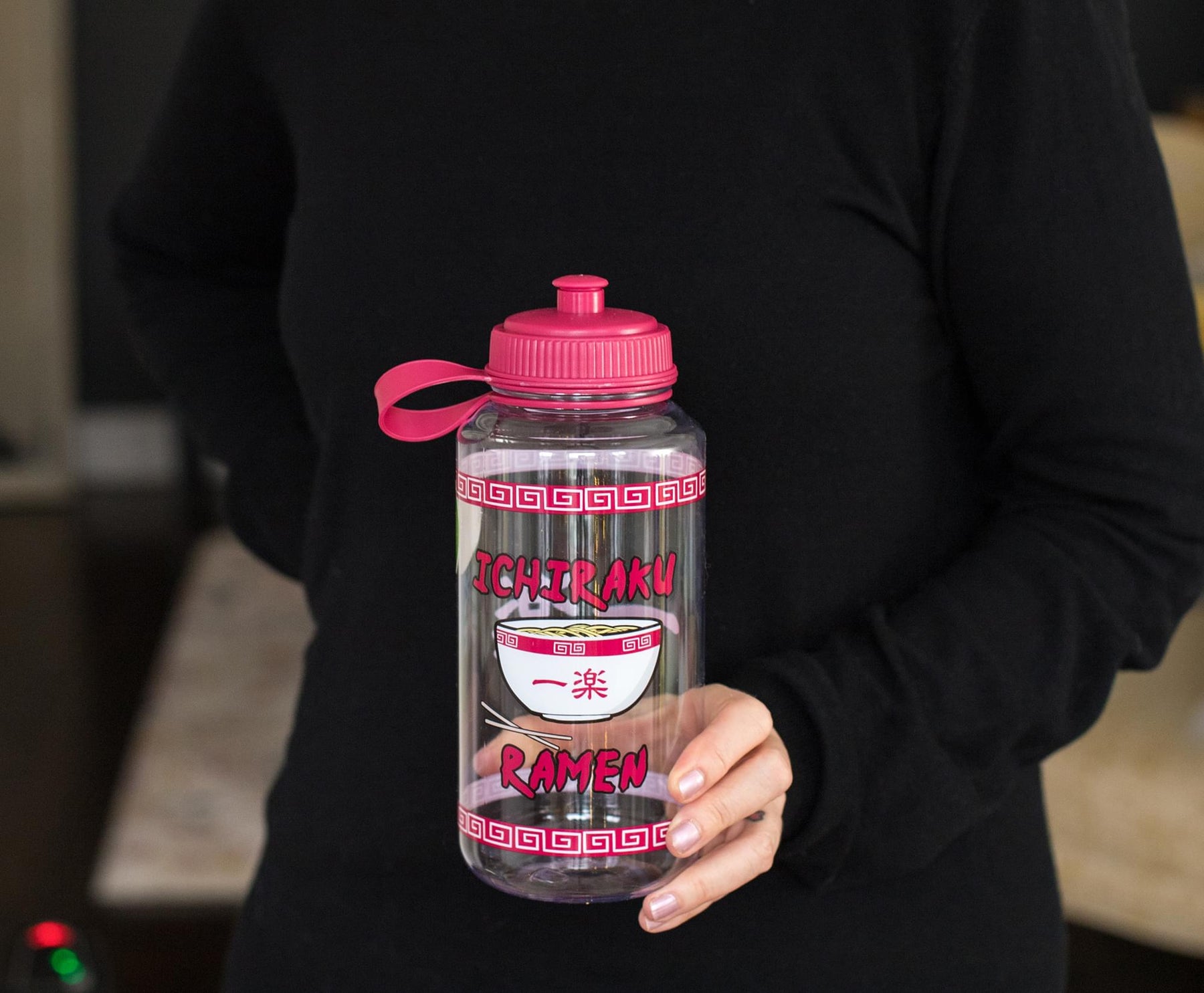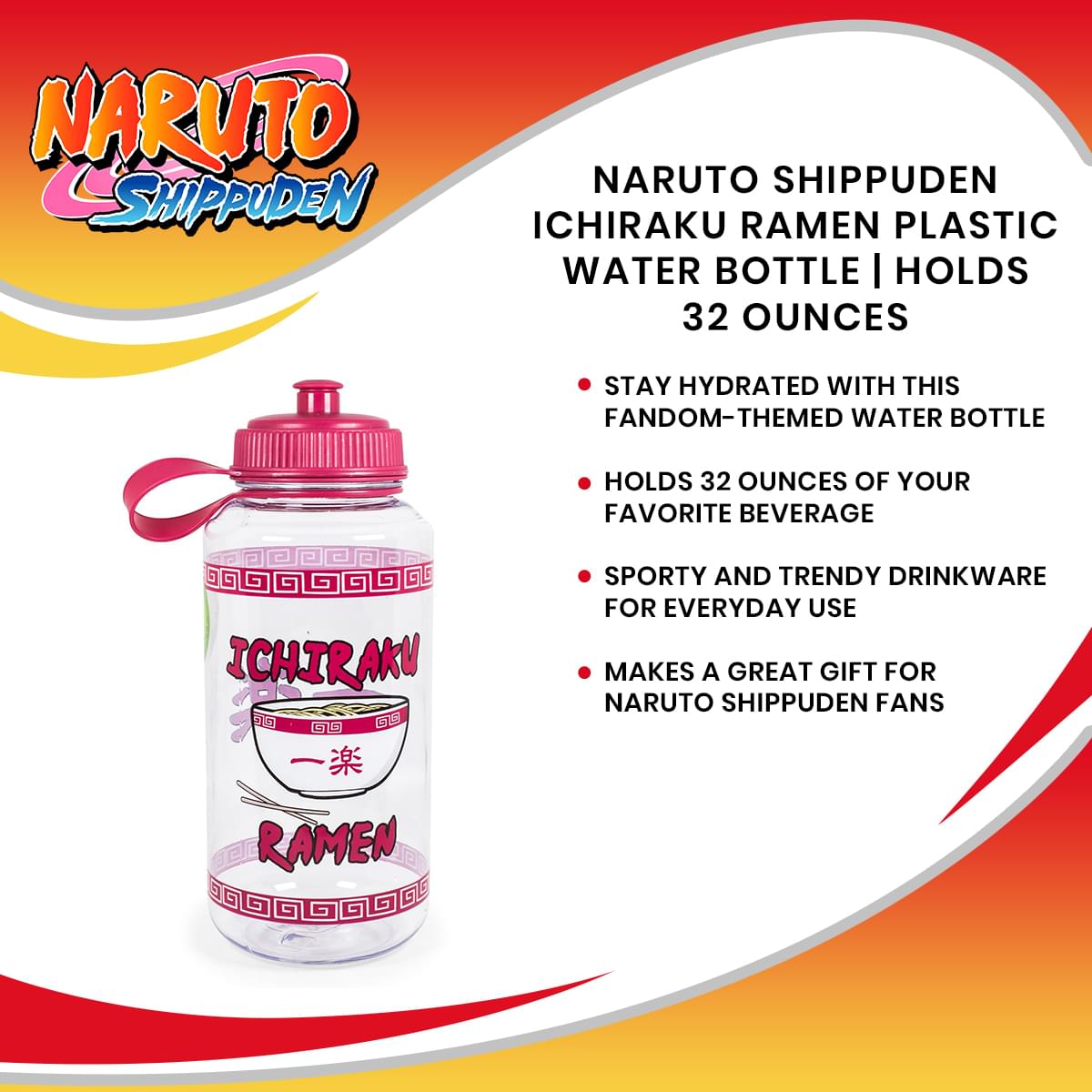 Naurto Shippuden Ichiraku Ramen Plastic Water Bottle | Holds 32 Ounces
Bottoms Up: Even a shinobi needs to stay hydrated. Drink up your fandom with this Naruto Shippuden water bottle, featuring a traditional Japanese-style look. The themed design is inspired by Naruto Uzumaki's favorite restaurant, Ichiraku Ramen.
Generous Size: This oversized water bottle holds approximately 32 ounces of your favorite drink. While you're enjoying a delicious bowl of Teuchi's ramen, you can fill up this water jug with a refreshing beverage to complement your meal.
Premium Construction: Made of high-grade, BPA-free plastic material. Sturdy and durable, this quality plastic water bottle comes complete with an attached screw top lid to prevent unwanted spillage. For the best care, hand-wash only.
Geeky Drinkware: Put a little style into every sip with this Ichiraku Ramen-inspired plastic water bottle. Features a translucent design with the ramen shop's logo and a classic square-swirl pattern. Great for active, casual, and everyday use.
Makes A Great Gift: This officially licensed Naruto Shippuden Ichiraku Ramen water bottle is the perfect drinkware for ninjas who need to stay hydrated while on the go. Complete your drinkware collection with this sporty water jug.
HYDRATE LIKE A NINJA
Stay hydrated with your favorite fandom with this officially licensed Naruto Shippuden Ichiraku Ramen water bottle. Ideal for keeping you refreshed, this themed water bottle features durable BPA-free plastic construction and quality print graphics.
Inspired by Naruto Uzumaki's favorite dining establishment, this translucent bottle features the iconic Ichiraku Ramen logo with a bowl of noodles. Completing the look is a wrap-around design, featuring the traditional Japanese square-swirl lightning pattern.
Built to hold approximately 32 ounces, this oversized water jug will help you stay refreshed during the Ninja Champion Eating Contest. If you're feeling extra confident, you can try to knock the "Queen of Gluttony" off her throne. Sporty and functional, this plastic water bottle is perfect for using at sporting activities and events. Whether you're trying to win a ramen eating contest or stop Pain's Assault from destroying your favorite food joint, this Naruto Shippuden water bottle will keep you hydrated.
CARE INSTRUCTIONS
Hand-wash only
Not safe for dishwasher
Read All About It on Our Blog
Trending Geek