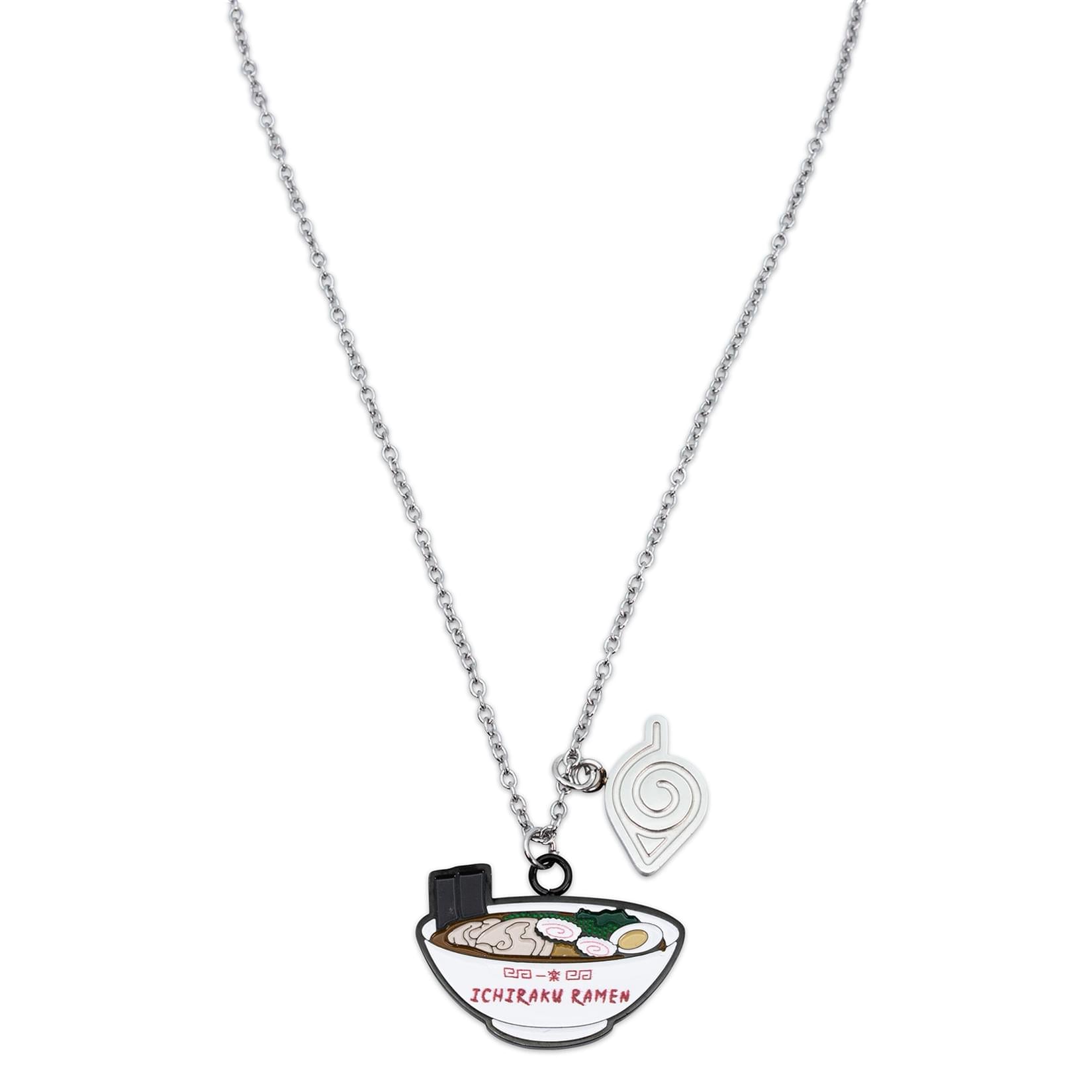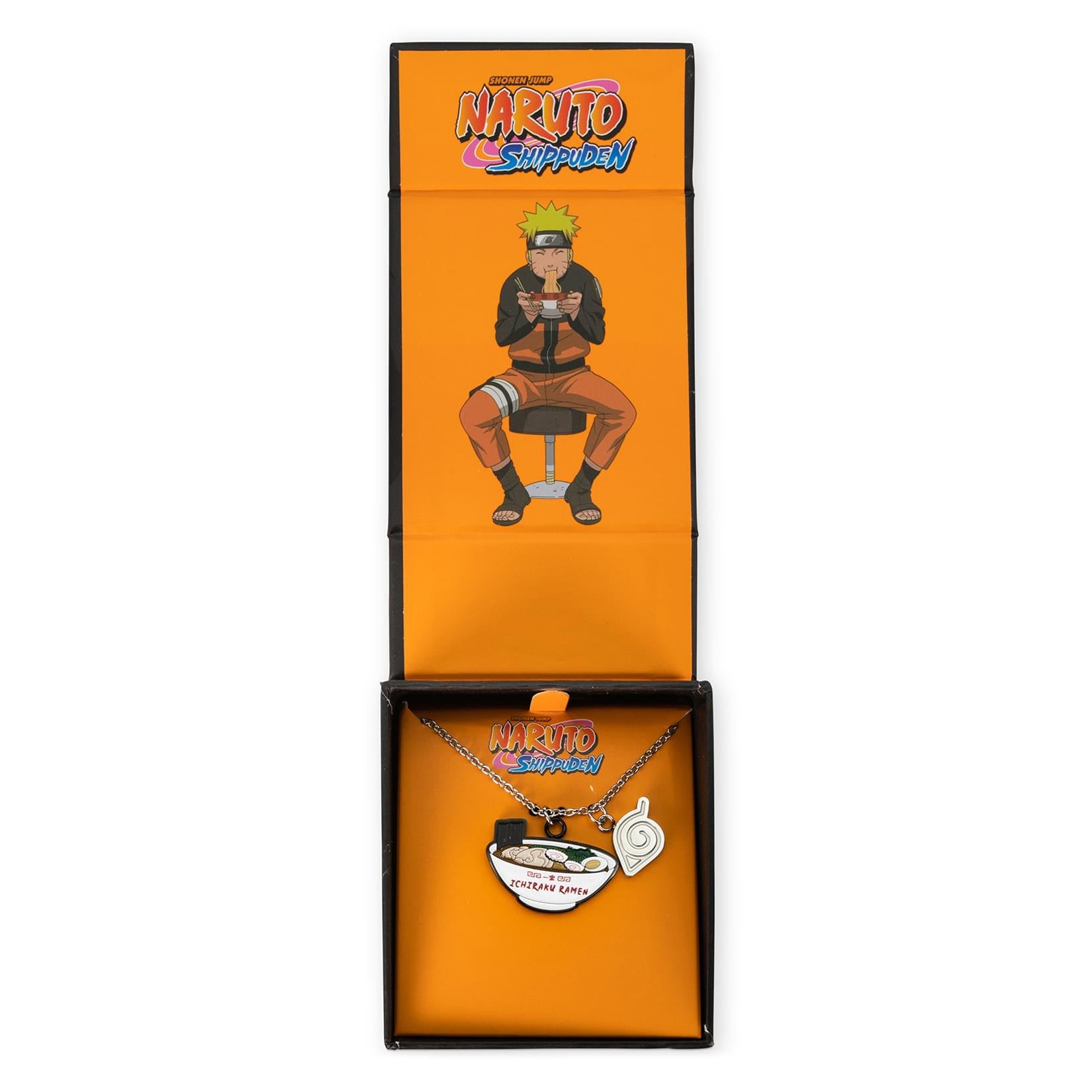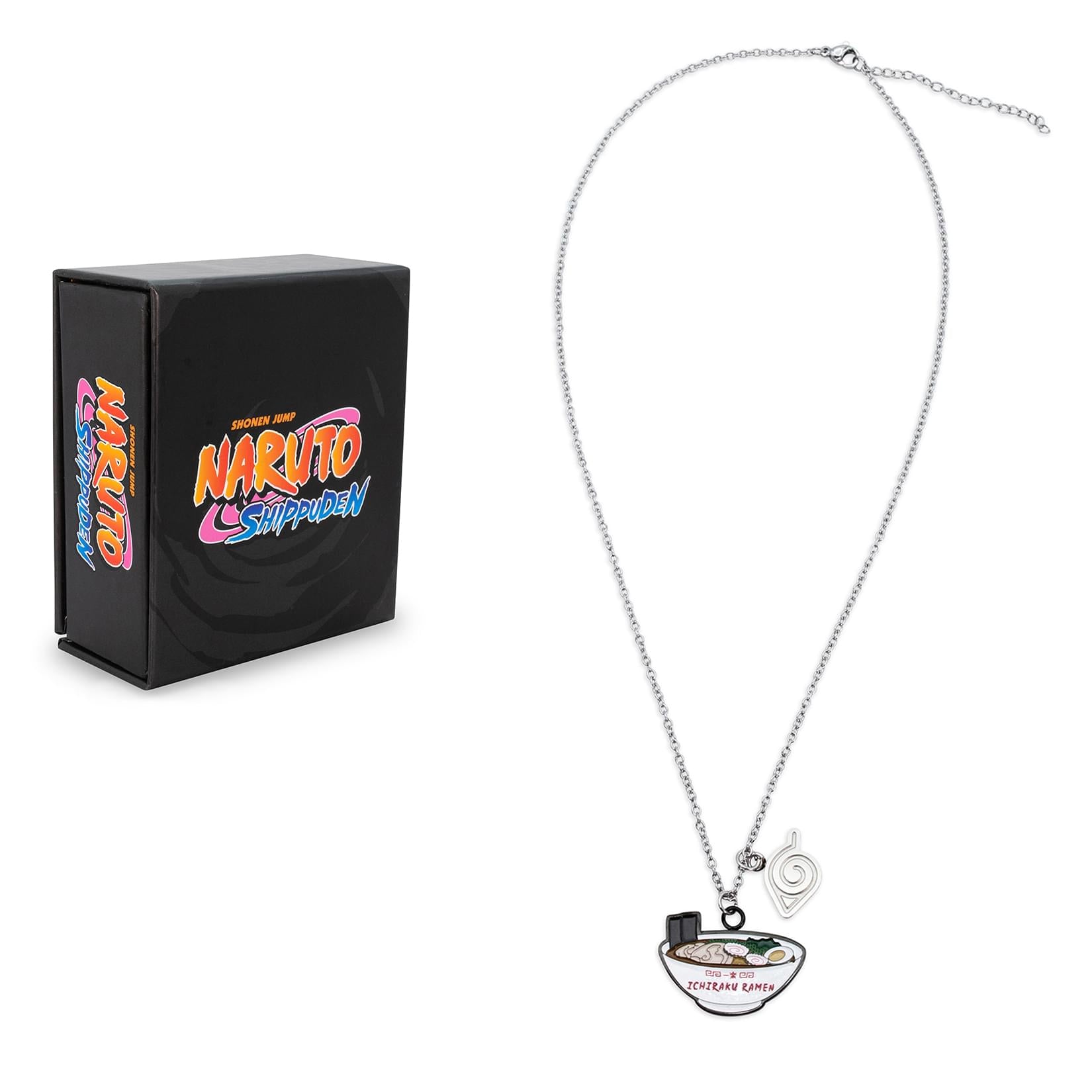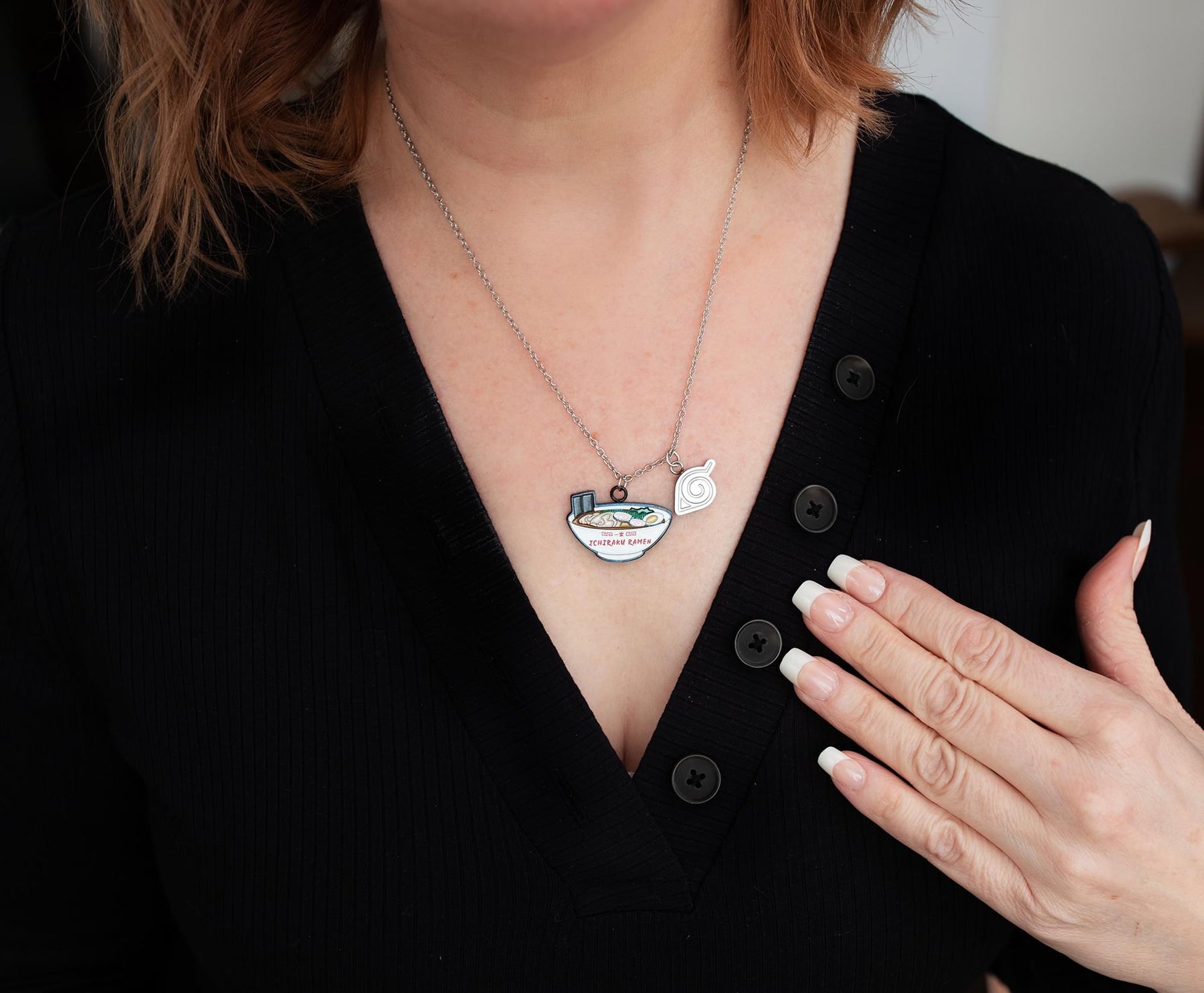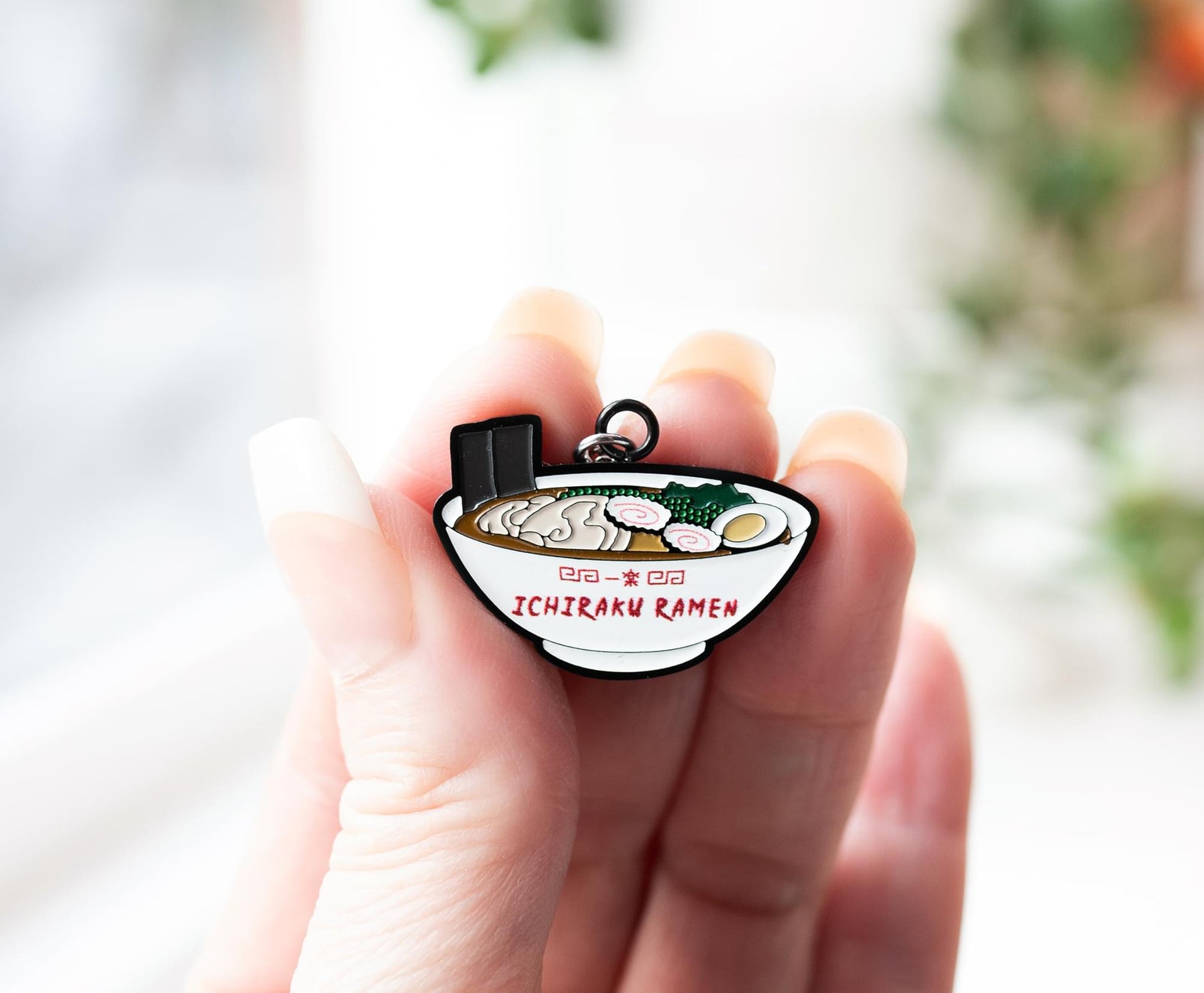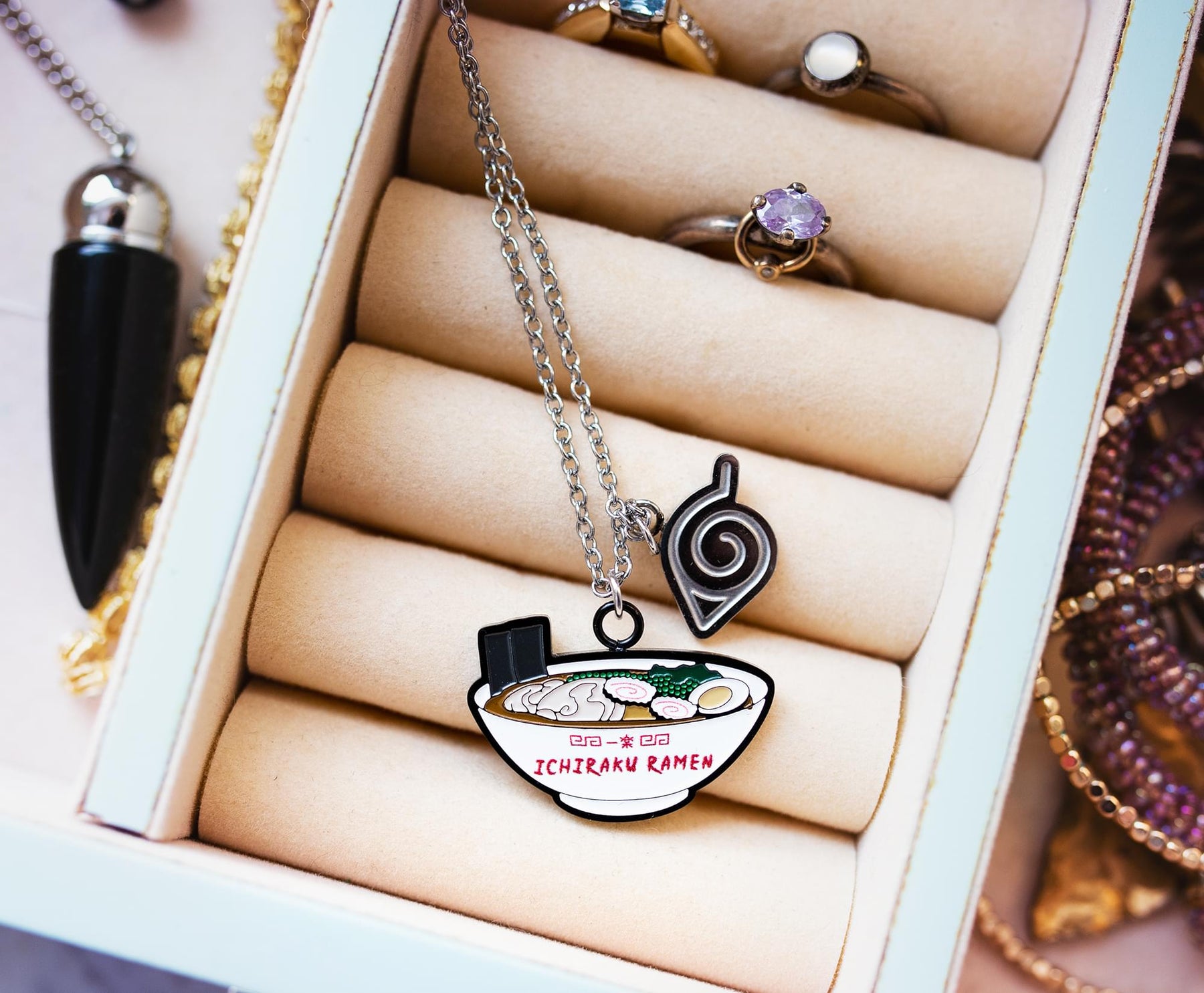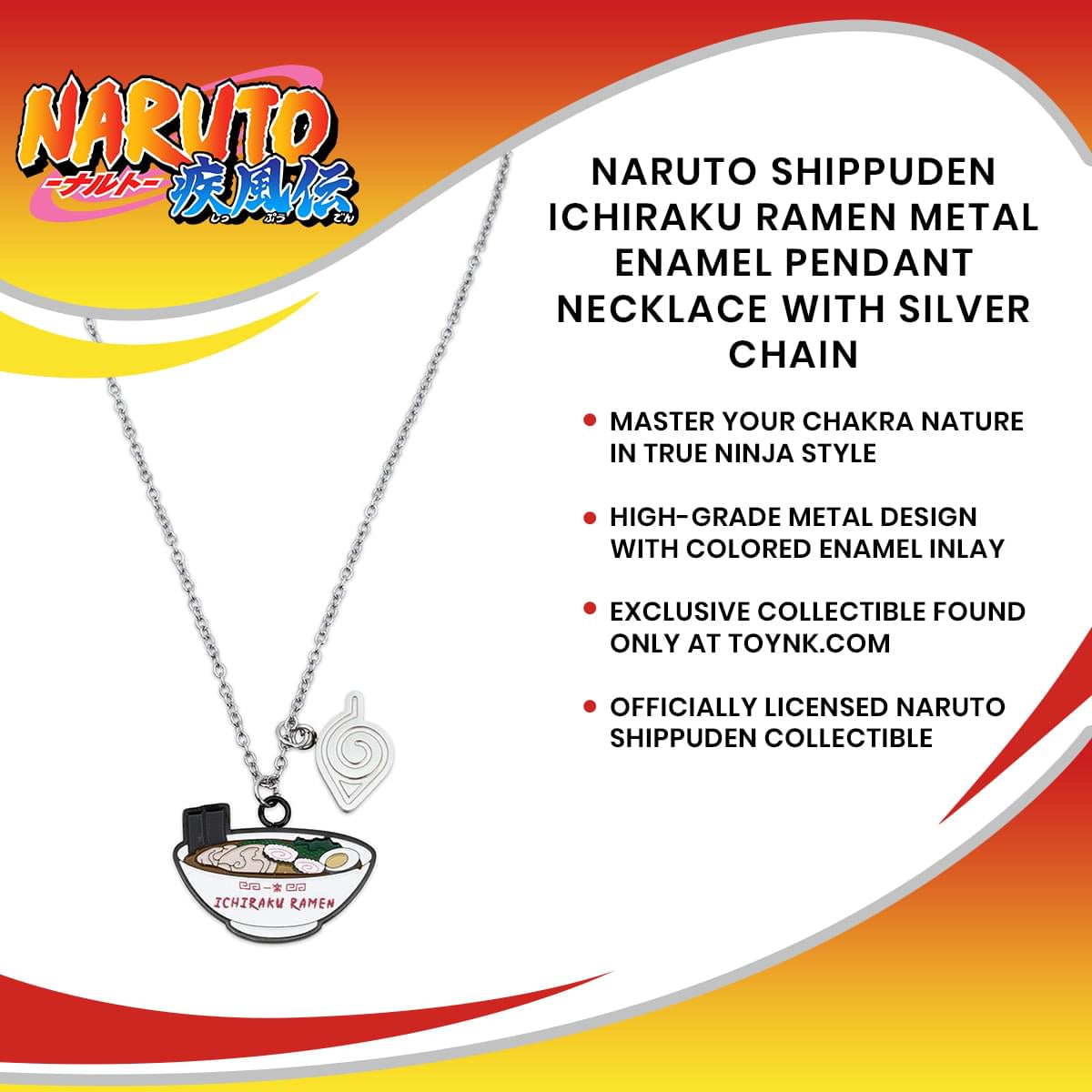 Naruto Shippuden Ichiraku Ramen Metal Enamel Pendant Necklace with Silver Chain
NINJA POWER: Get the Konoha experience with this exclusive metal enamel pendant necklace. Inspired by the popular anime series, this Ichiraku Ramen accessory is perfect for shinobi with a flair for style.
COMPLETE YOUR NEXT LOOK: Be fashion-forward donning this collectible Naruto Shippuden necklace. The pendant features a bowl of noodles from Ichiraku Ramen, a popular food joint in Hidden Leaf Village.
SHINOBI APPROVED: Metal pendant necklace with colored enamel inlay. Features 3-cenimeter ramen bowl pendant with 1.5-cenimeter Hidden Leaf Village charm. Includes 18-inch chain link necklace with 2-inch extender lobster clasp.
TRAIN IN STYLE: Give a nod to your favorite anime series with this exclusive enamel pendant necklace featuring Ichiraku Ramen. Comes neatly housed in an attractive clamshell box for safely displaying.
OFFICIAL NARUTO COLLECTIBLE: Master your chakra nature with this officially licensed Naruto Shippuden necklace featuring Ichiraku Ramen. Perfect for ninjas, anime enthusiasts, or anyone that just really loves ramen.
RAMEN IS THE BEST PLEASURE
Ramen — it's the true source of any great shinobi's power. After all, nothing says Naruto like a delicious bowl of noodles from Ichiraku Ramen.
Straight from Konoha comes this pendant necklace decorated with a ramen bowl and Hidden Leaf Village dangle charm. The enamel pendants hang elegantly from a silver chain suited to give ninjas a distinct and stylish look.
EXCLUSIVE NARUTO SHIPPUDEN COLLECTIBLE
Get your Nine Tails on this Hidden Leaf Village favorite, made for either accessorizing your outfit or decking out your anime collectibles display. Brings the artistic quality of Teuchi's famous noodles to life with stunning craftmanship. Specially presented in a decorative clamshell box worthy of the Hokage.
On your next mission, wear this officially licensed Ichiraku Ramen necklace from Naruto Shippuden. Believe it!
Read All About It on Our Blog
Trending Geek