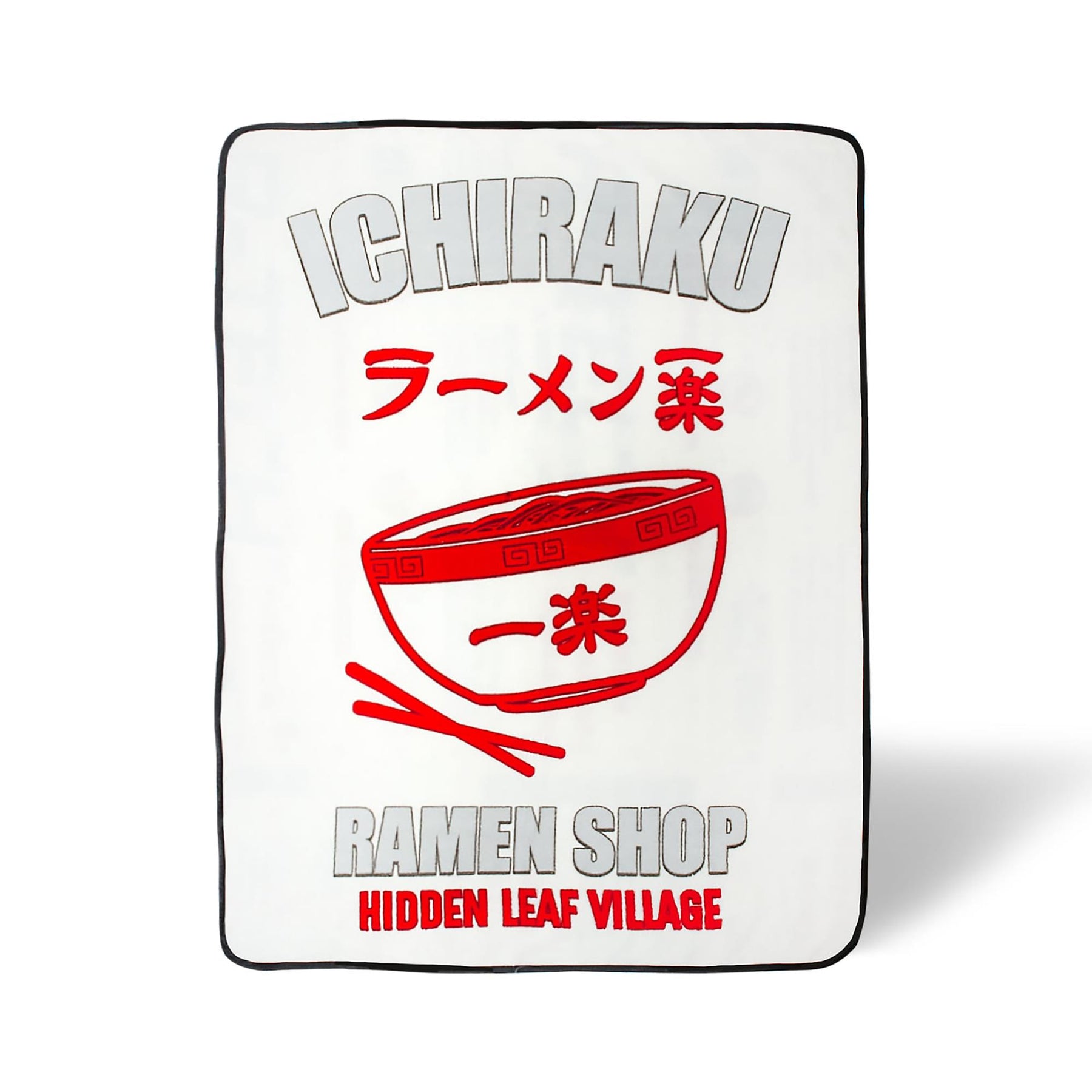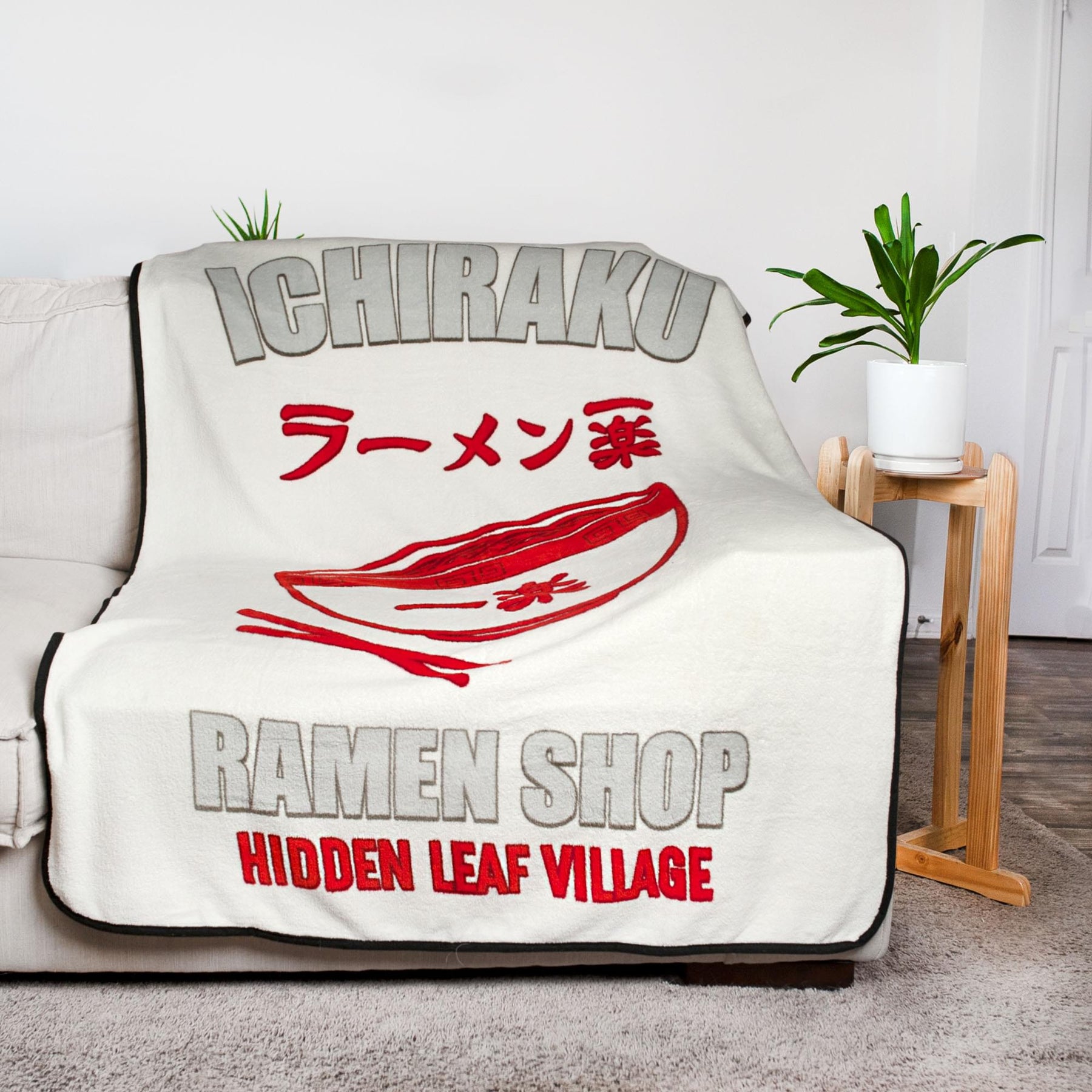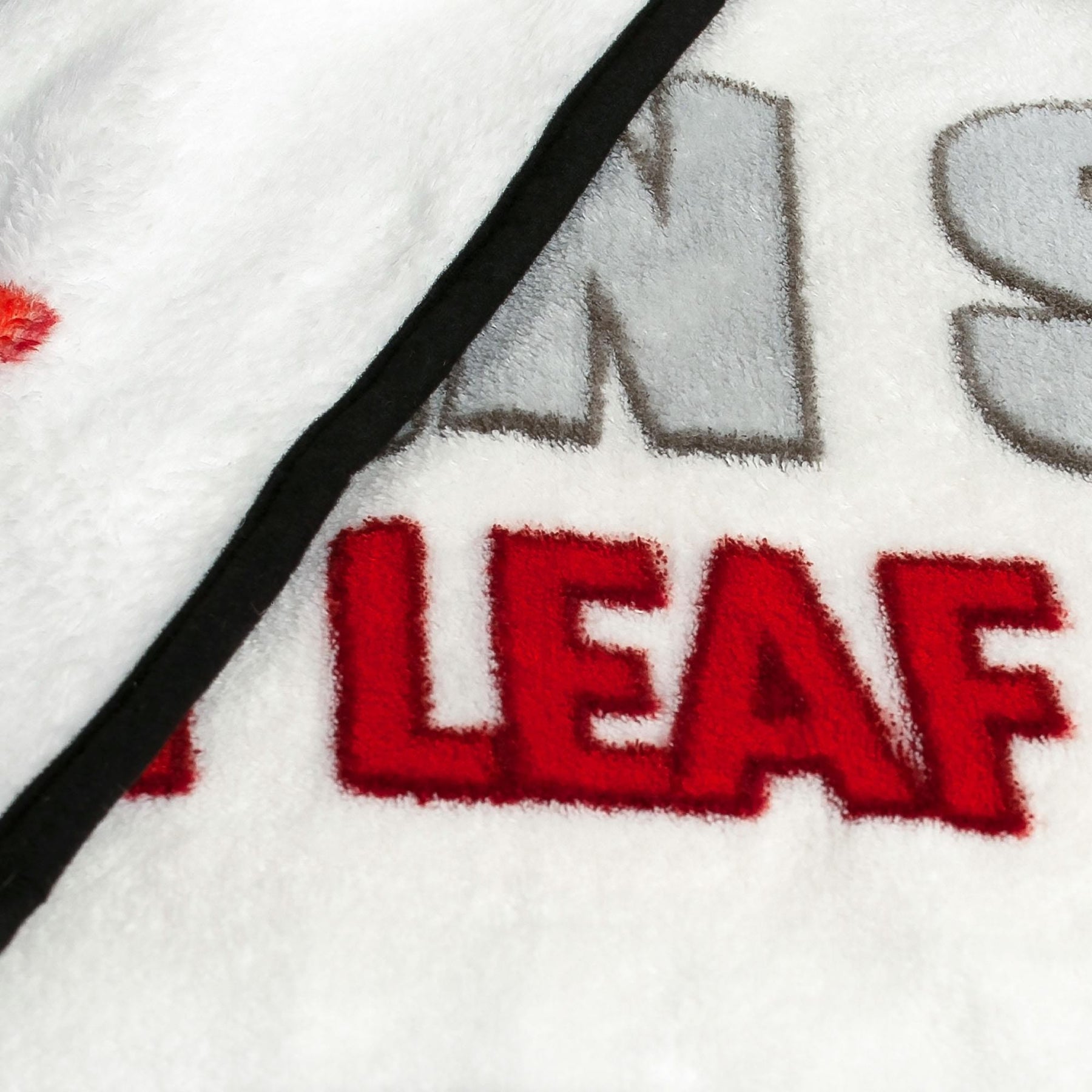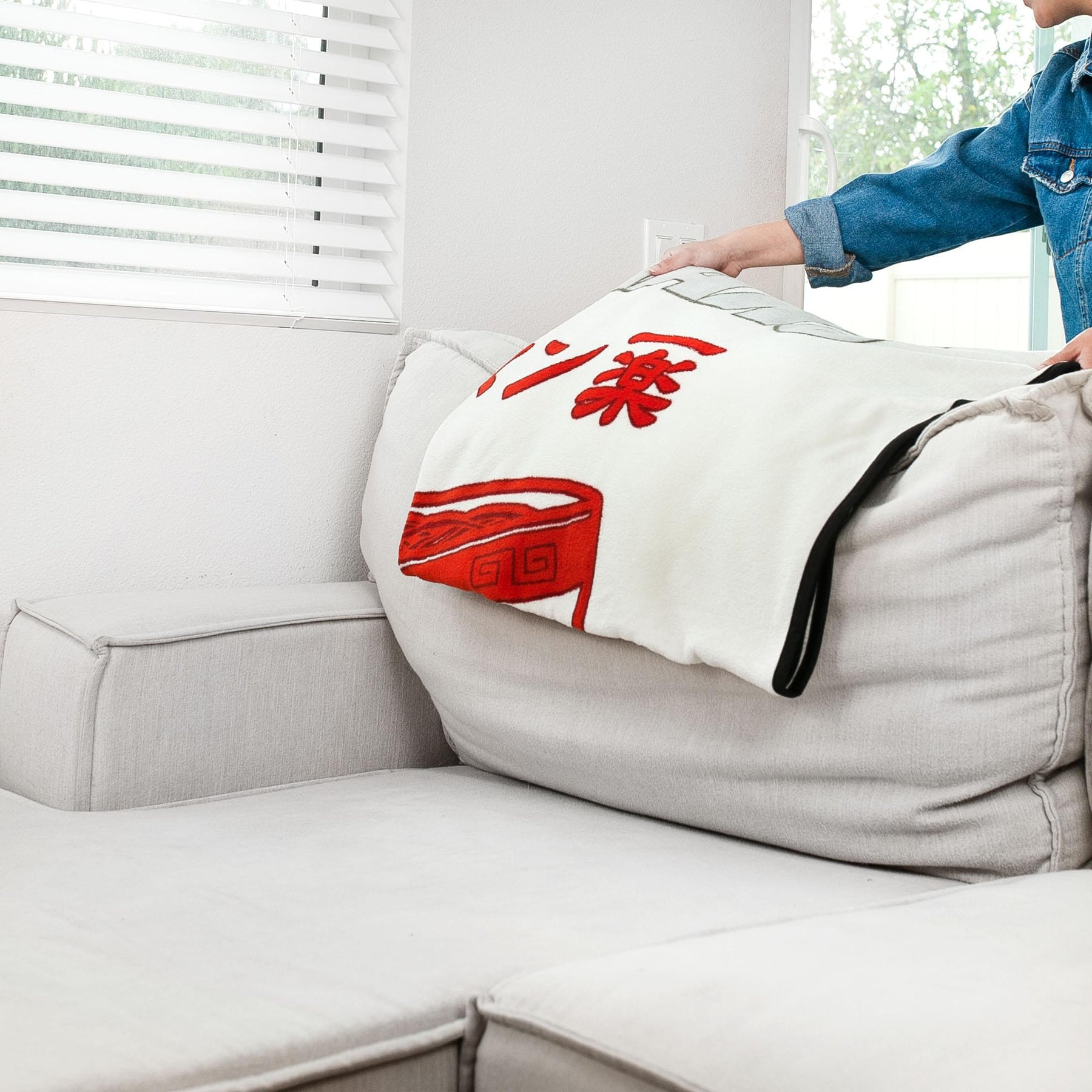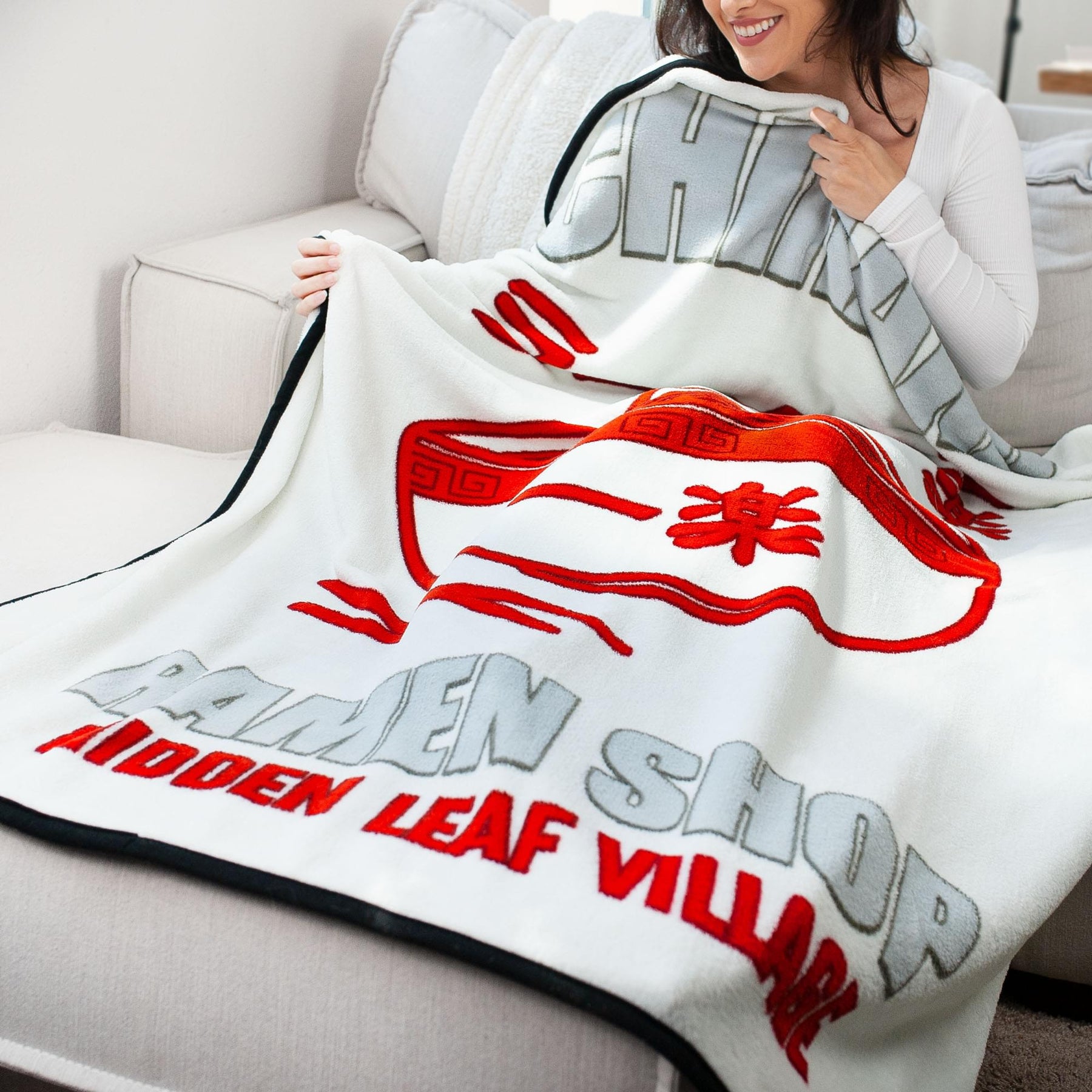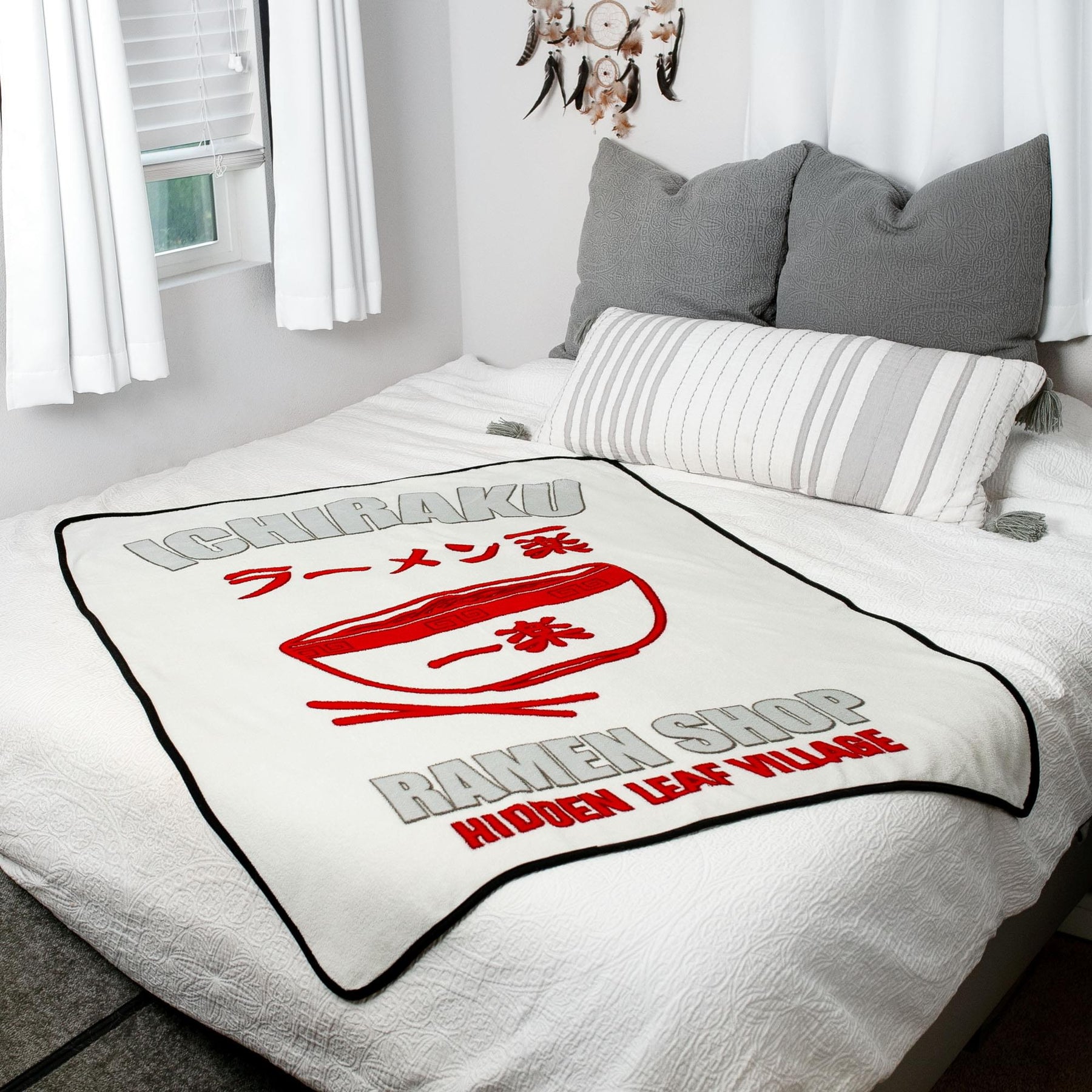 Naruto Ichiraku Ramen Fleece Throw Blanket | 45 x 60 Inches
Combine Style With Comfort: If you want to be the next Hokage, start by snuggling up with this collectible Naruto throw blanket. Make your village or house feel like a home with fandom-themed room essentials.
Anime Design: Inspired by the popular anime series Naruto: Shippuden, this comfy throw blanket is a must-have for any fan. Features the iconic logo for Naruto Uzumaki's favorite noodle shop, Ichiraku Ramen.
Snuggly and Warm: Cuddle like a shinobi with this collectible Naruto throw blanket. This fleece blanket features a soft lining for maximum comfort, so you can relax while bingeing your favorite anime series.
Quality and Comfort: Made of 100% soft-touch polyester, this fleece throw blanket is professionally crafted. Optimal for snuggles, the oversized design of this cozy blanket measures a roomy 45 x 60 inches.
Cozy Collectible: Give your space a touch of fandom with this officially licensed Naruto Ichiraku Ramen Throw Blanket. A stylish option for your Hidden Village, this home decor essential is made for ninjas.
MY NAME IS NARUTO UZUMAKI. I LIKE RAMEN.
Snuggle up to your fandom with this collectible Naruto Ichiraku Ramen Throw Blanket.
The anime styling bears the signature logo for Ichiraku Ramen, Naruto Uzumaki's favorite dining establishment. Fans are well-acquainted with the iconic ramen shop, which is a main staple of the series thanks to Naruto's frequent noodle cravings.
Now, you can take a piece of the Hidden Leaf Village home with this cozy throw blanket.
COZY UP WITH YOUR ANIME FANDOM
Whether you are enjoying a bowl of noodles or stopping Pain's Assault from destroying your favorite ramen shop, you deserve some quality relaxation time.
Soft to the touch, this fleece blanket is crafted with high-quality polyester material. Measuring a comfortable 45 x 60 inches, this oversized fleece blanket is perfect for a ninja-worthy cuddle session.
Sit down with a bowl of noodles, turn on your favorite anime, and get cozy with this officially licensed Naruto Ichiraku Ramen Throw Blanket.
CARE INSTRUCTIONS
Machine wash with cold water is highly recommended.