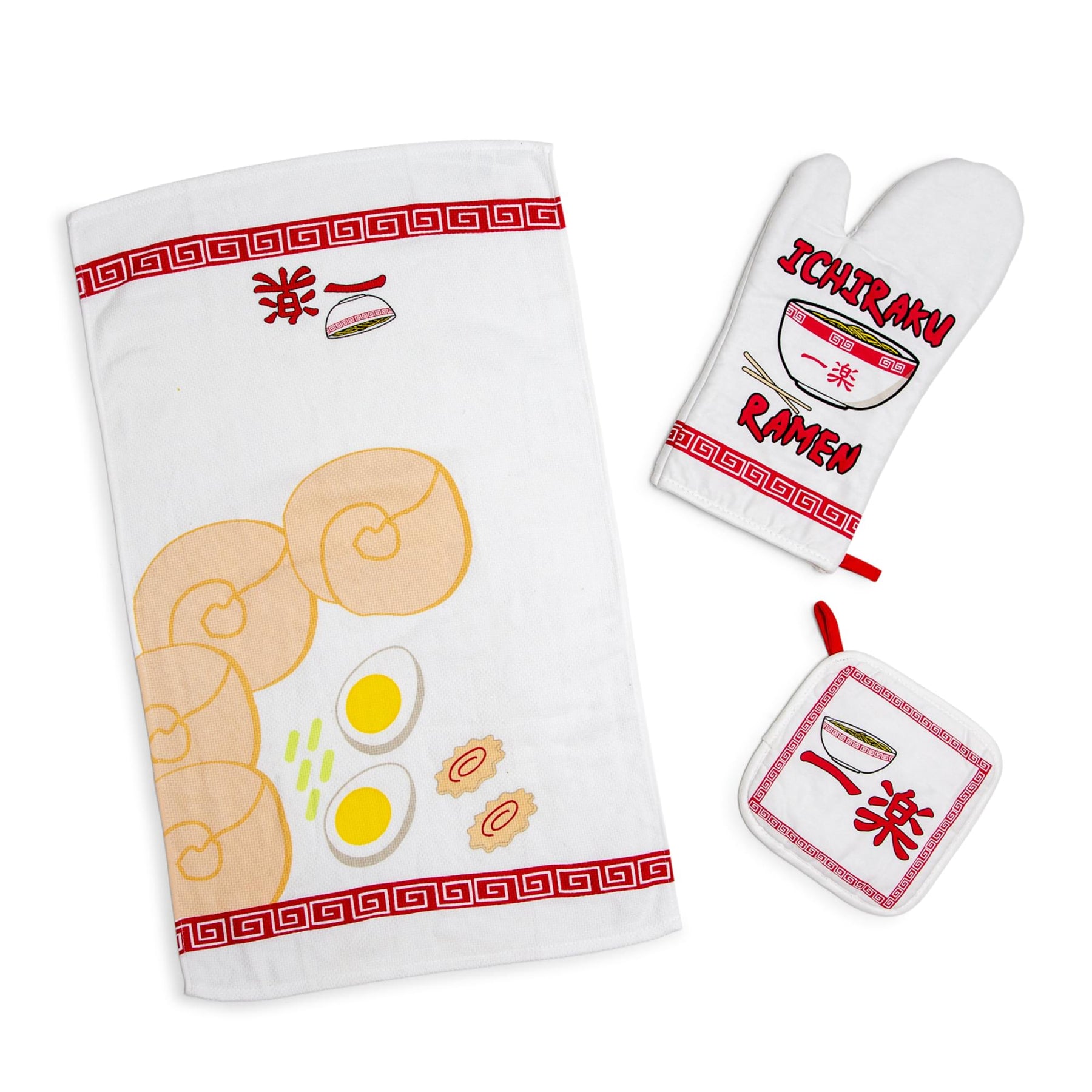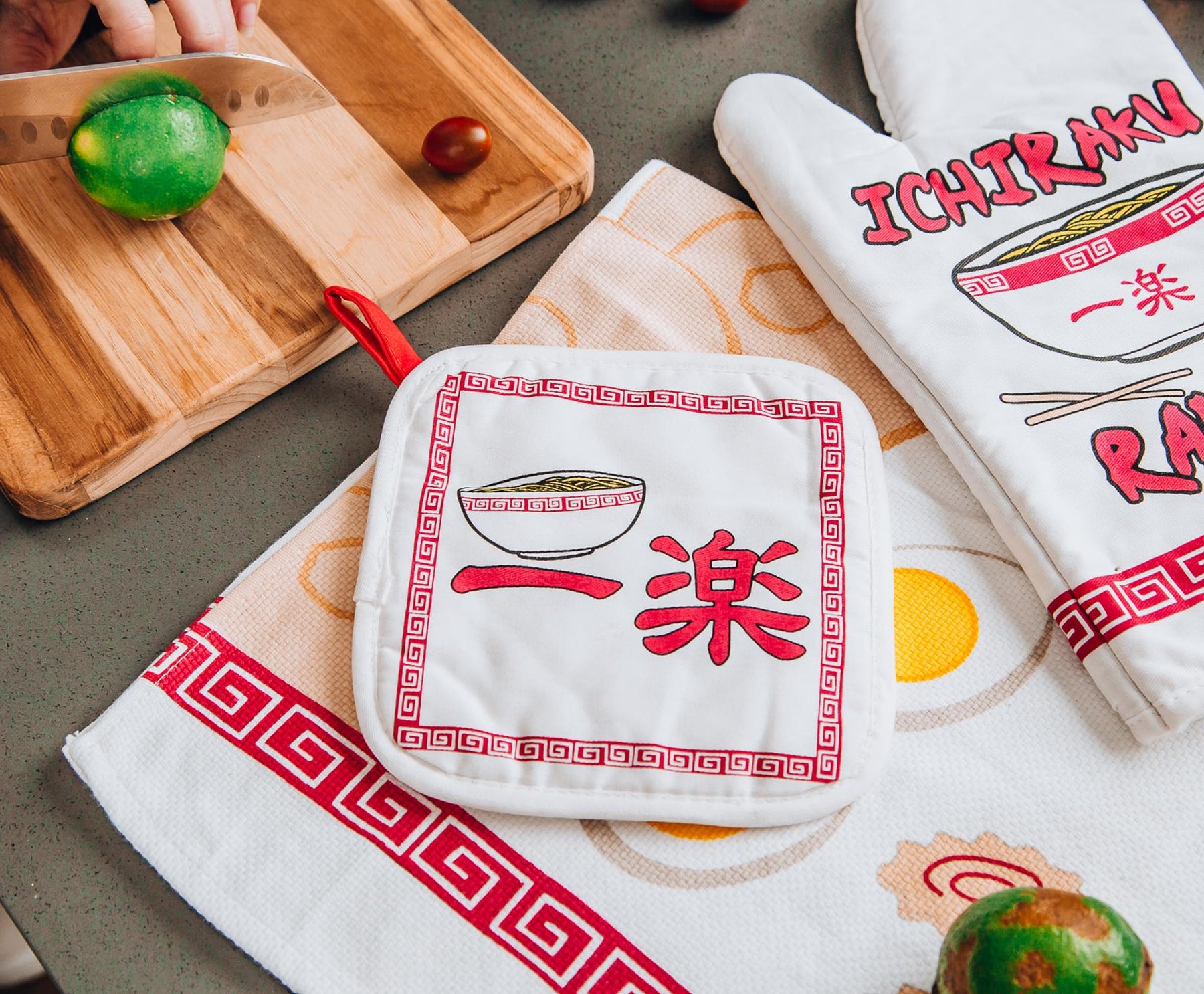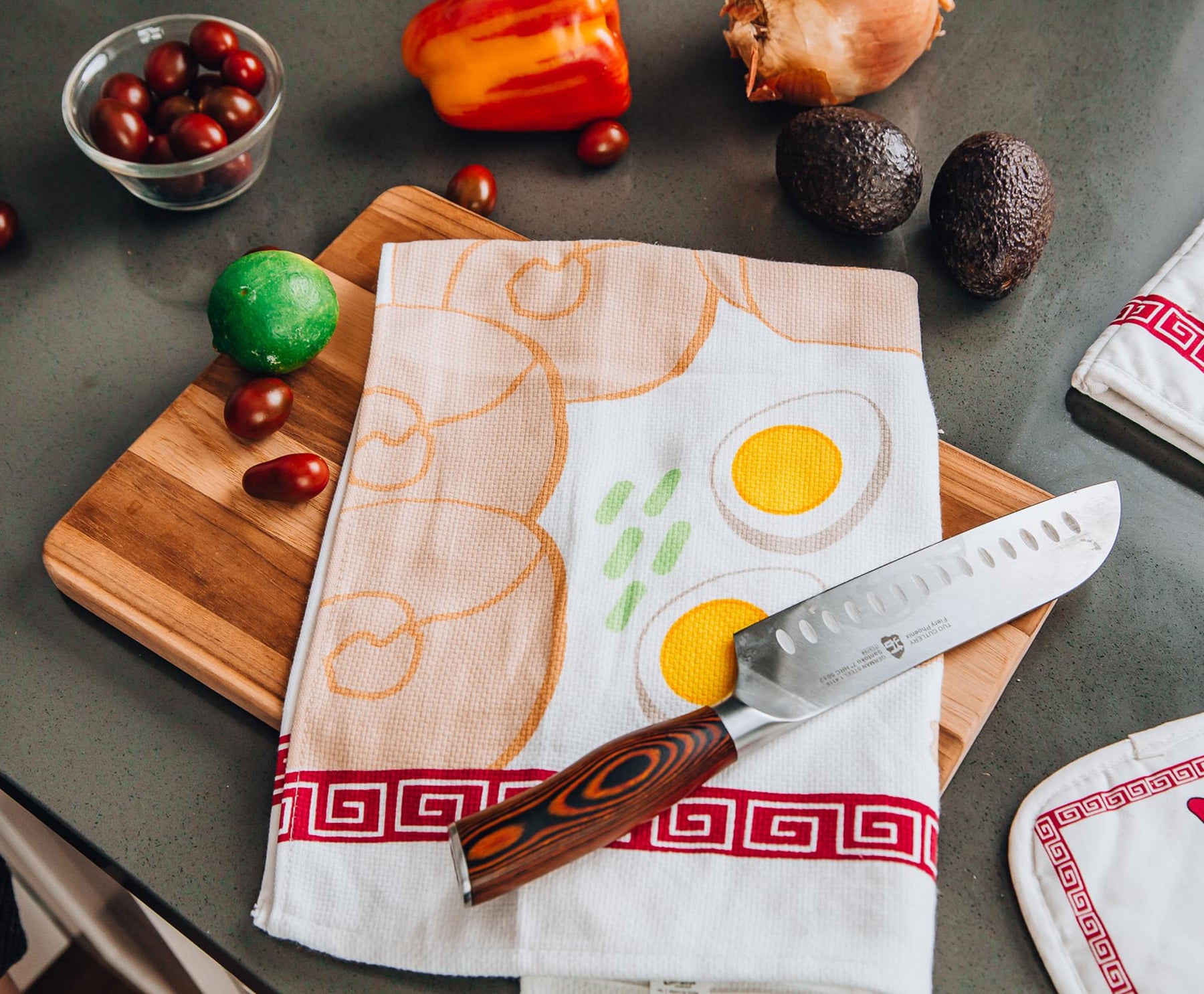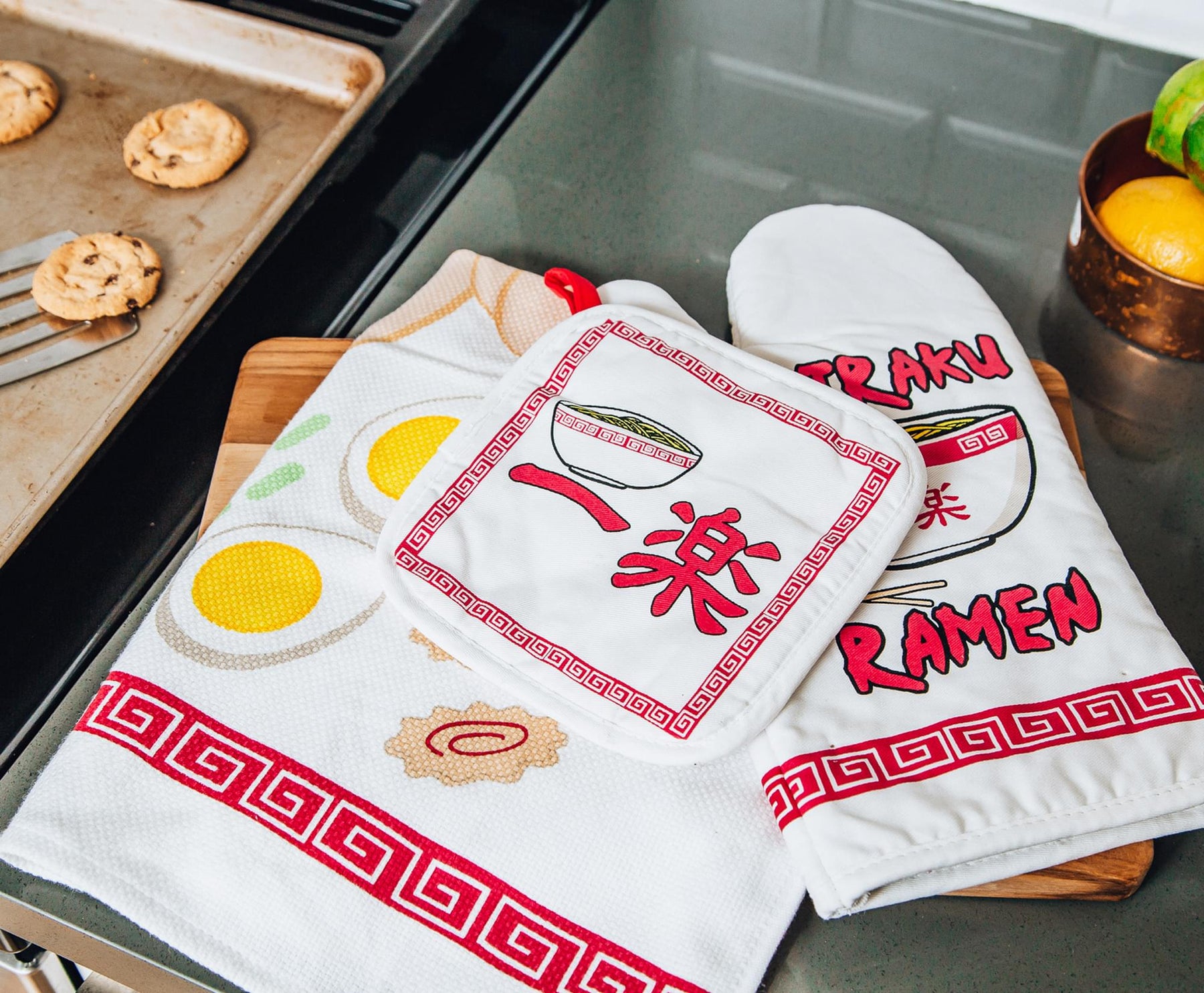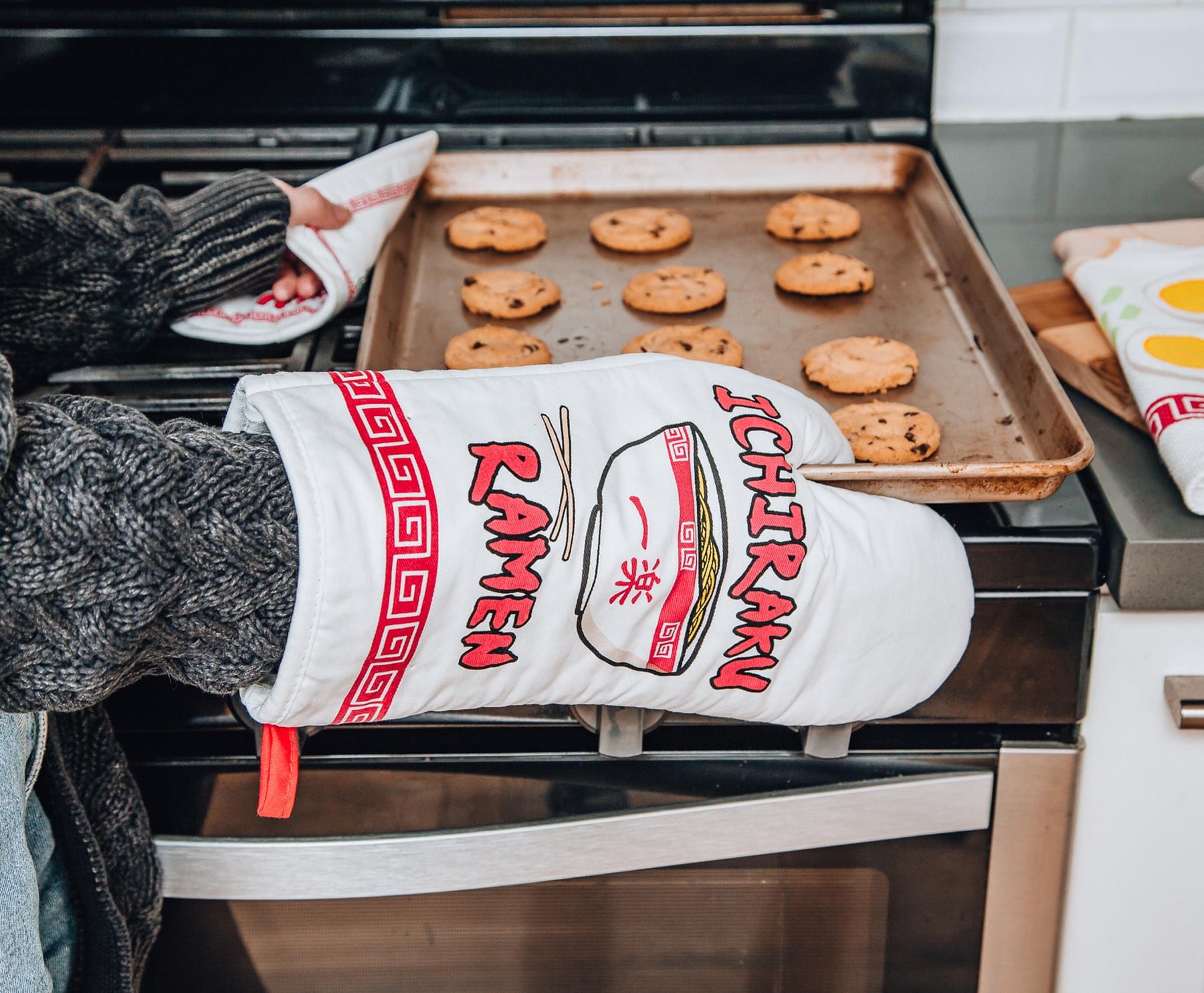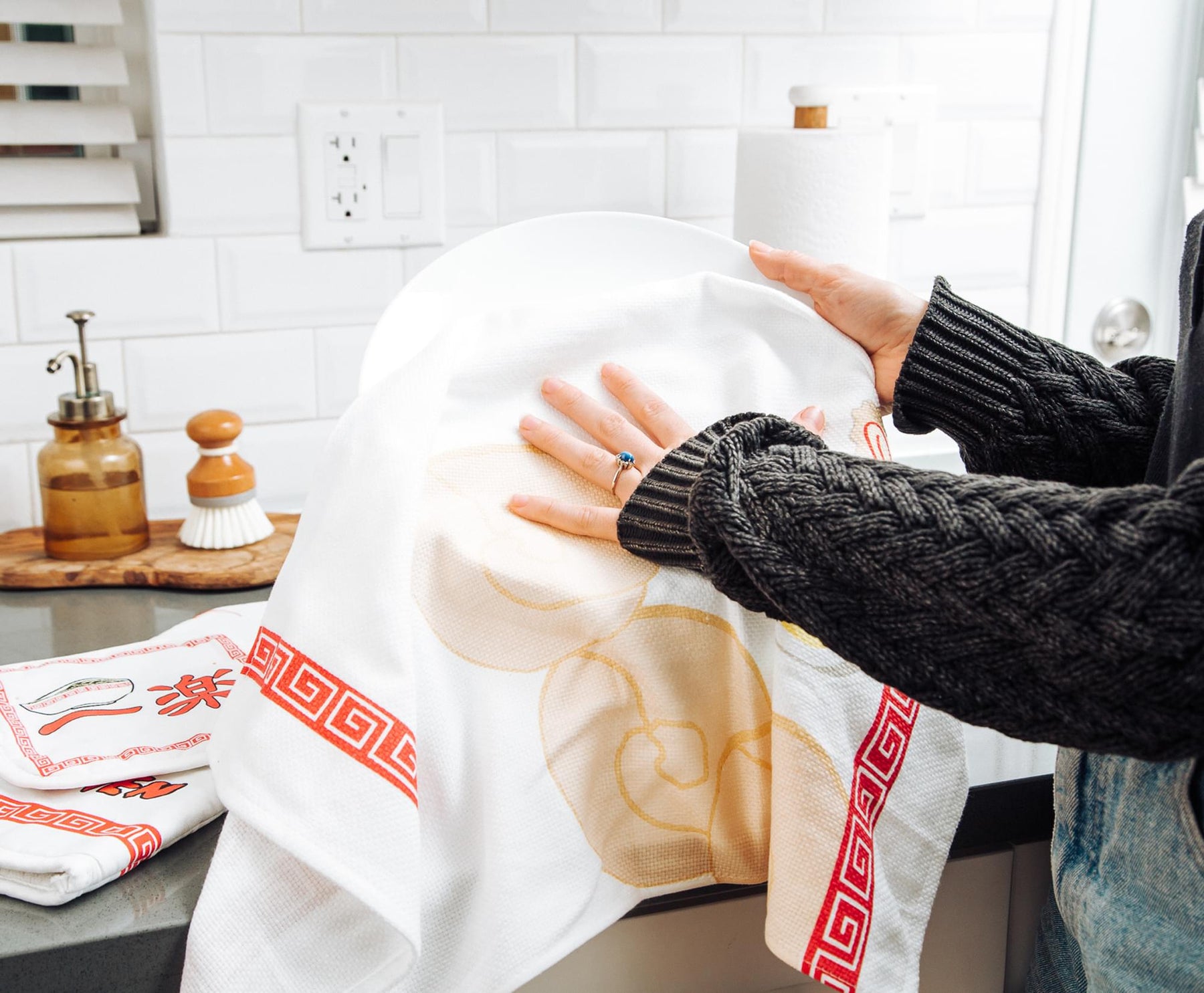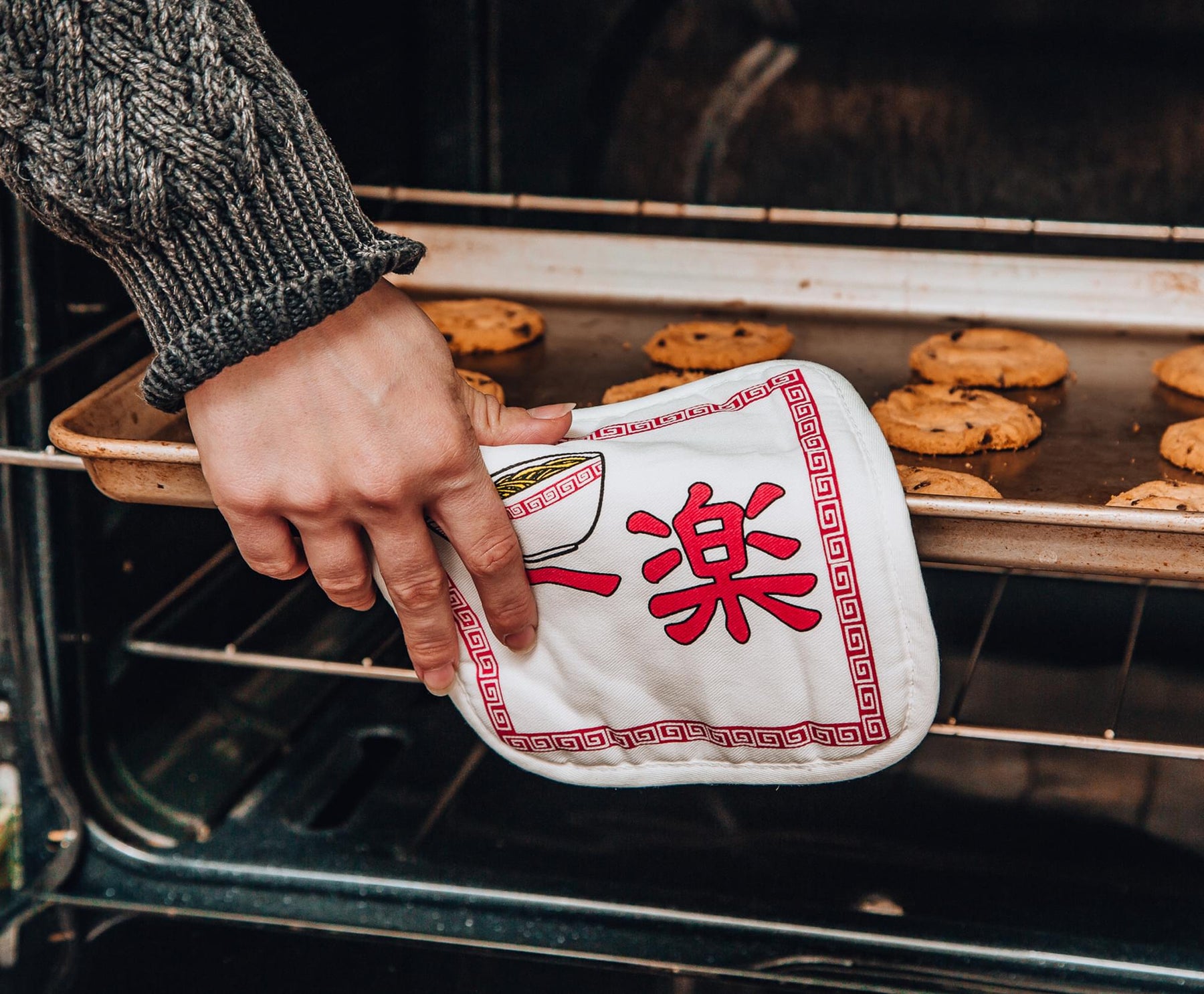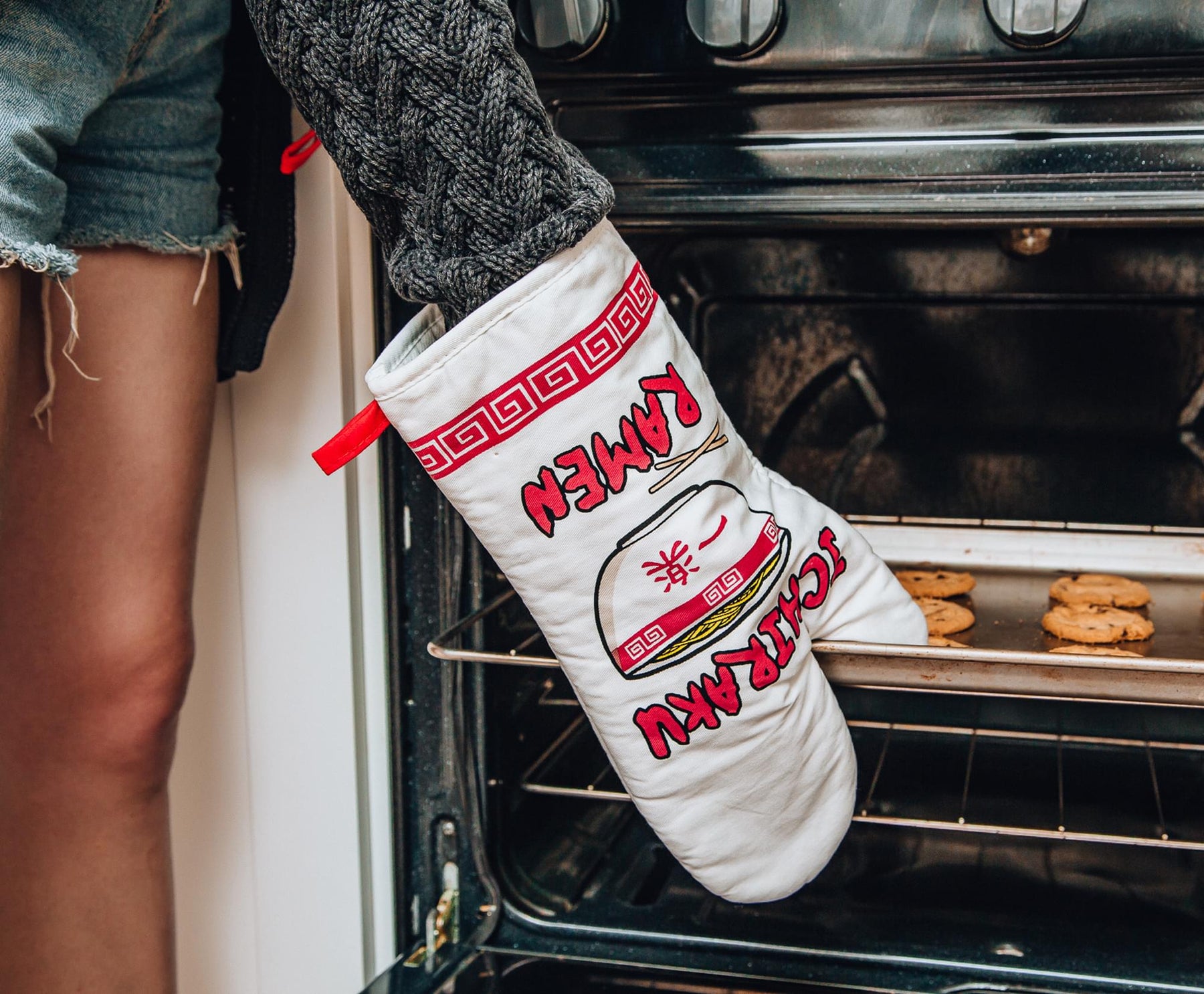 Naruto Ichiraku Ramen 3-Piece Kitchen Set | Oven Mitt, Dish Towel, Pot Holder
A SOURCE OF POWER FOR NINJAS: Enjoy a savory meal straight from Konoha. You'll be serving up all the best dishes in your village with this Naruto Shippuden kitchen set that has everything you need.
SUITABLE FOR ANY SHINOBI: You'll be a total ninja whiz in the kitchen. Comes with a matching oven mitt, pot holder, and dish towel inspired by Naruto Uzumaki's favorite noodle shop, Ichiraku Ramen.
OVEN MITT & POT HOLDER: Complete tasks safely with this heat-resistant oven mitt and hot pad that ensure a worry-free cooking experience. Both include attached loops for conveniently hanging up in your kitchen.
NINJAS WITH A CLEANING STREAK: The reusable hand towel is 100% cotton, making it highly absorbent and ideal for cleaning up after each mission. Perfect for when you need to wipe down your Shuriken or Kunai.
OFFICIAL NARUTO COLLECTIBLE: Whether you're cooking an unreasonable amount of food or you just really like Naruto Shippuden, this officially licensed kitchen set is handy to have around. You better believe it!
RAMEN IS THE BEST PLEASURE
Experience all the flavors of the Hidden Leaf Village with this Naruto Shippuden kitchen set. You'll get the authentic taste of Ichiraku Ramen with this oven mitt, pot holder, and dish towel that looks like it was delivered straight from Teuchi's kitchen.
Shinobi can get their kitchen coordinated quickly and efficiently, whether they're at the grill or making noodles from scratch. Easily handle foods with the glove or hot pad without ever breaking a sweat, then clean up after yourself with the hand towel.
MASTER YOUR CHAKRA NATURE OVER DINNER
Craving a bowl of Miso Chashu Pork Ramen? Prepare your favorite meal with the finesse and precision of a ninja. You never know what your next mission might entail, but it's best not to go into anything on an empty stomach. Master your chakra nature with officially licensed kitchenware from Naruto Shippuden.
CARE INSTRUCTIONS
Machine wash cold
Tumble dry low
Read All About It on Our Blog
Trending Geek