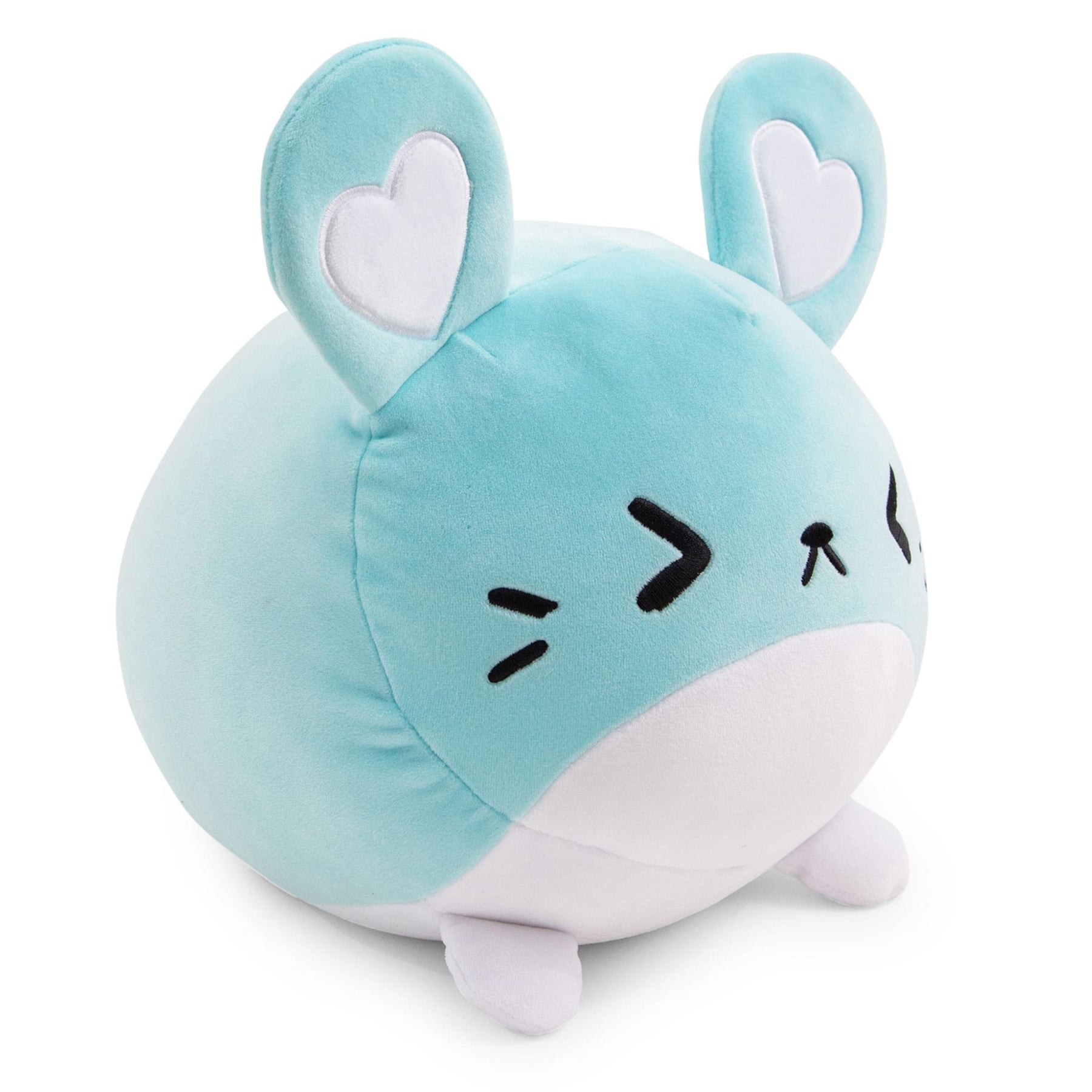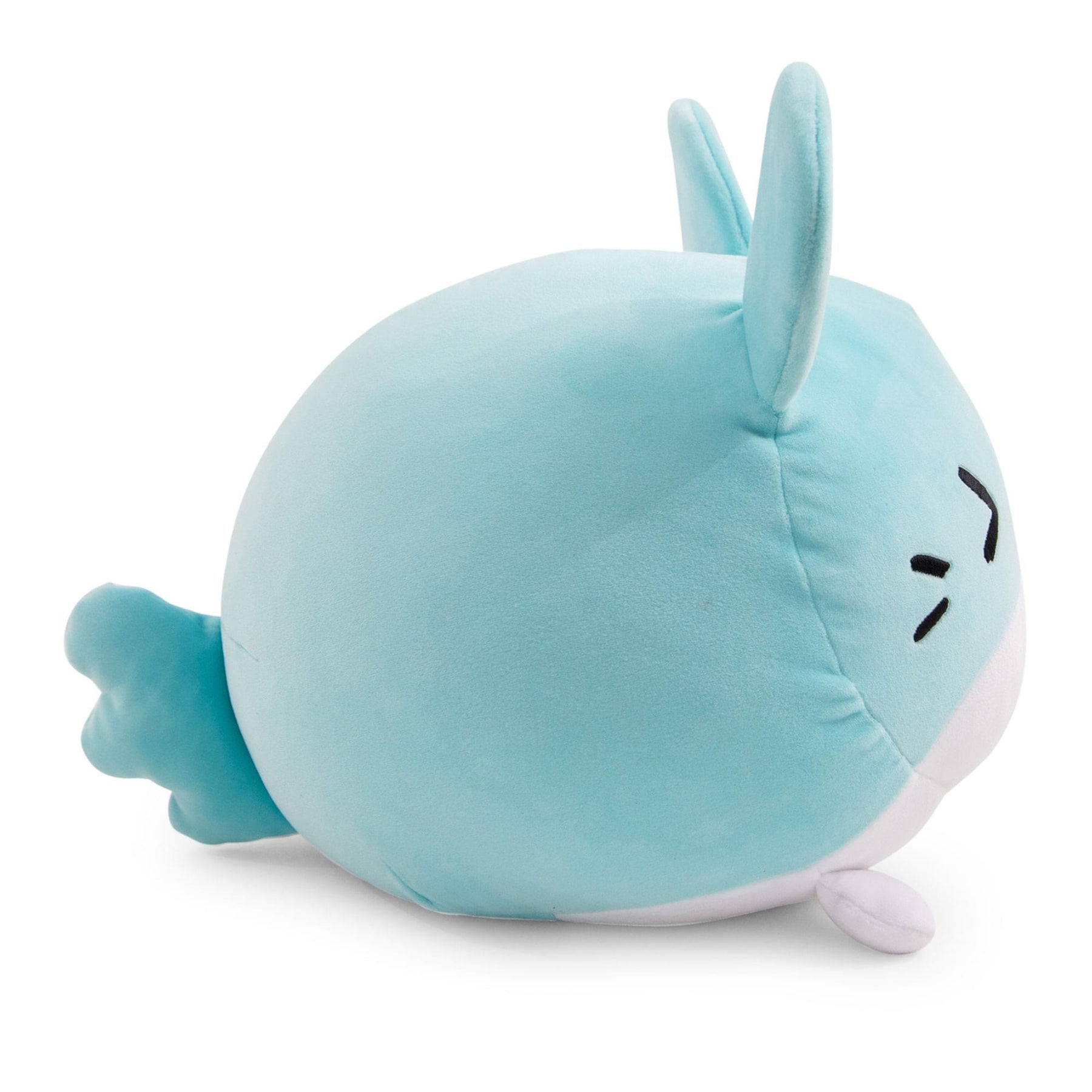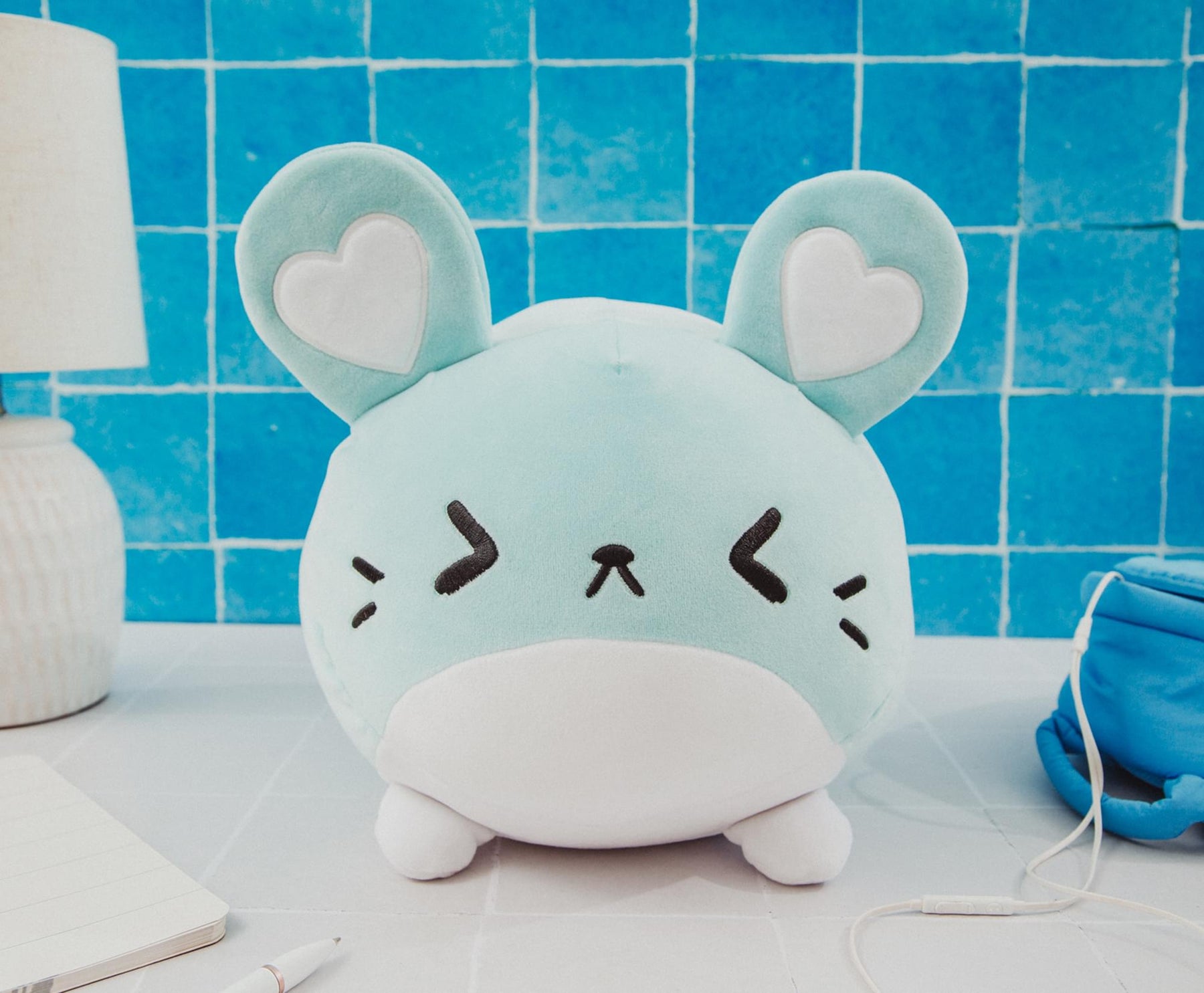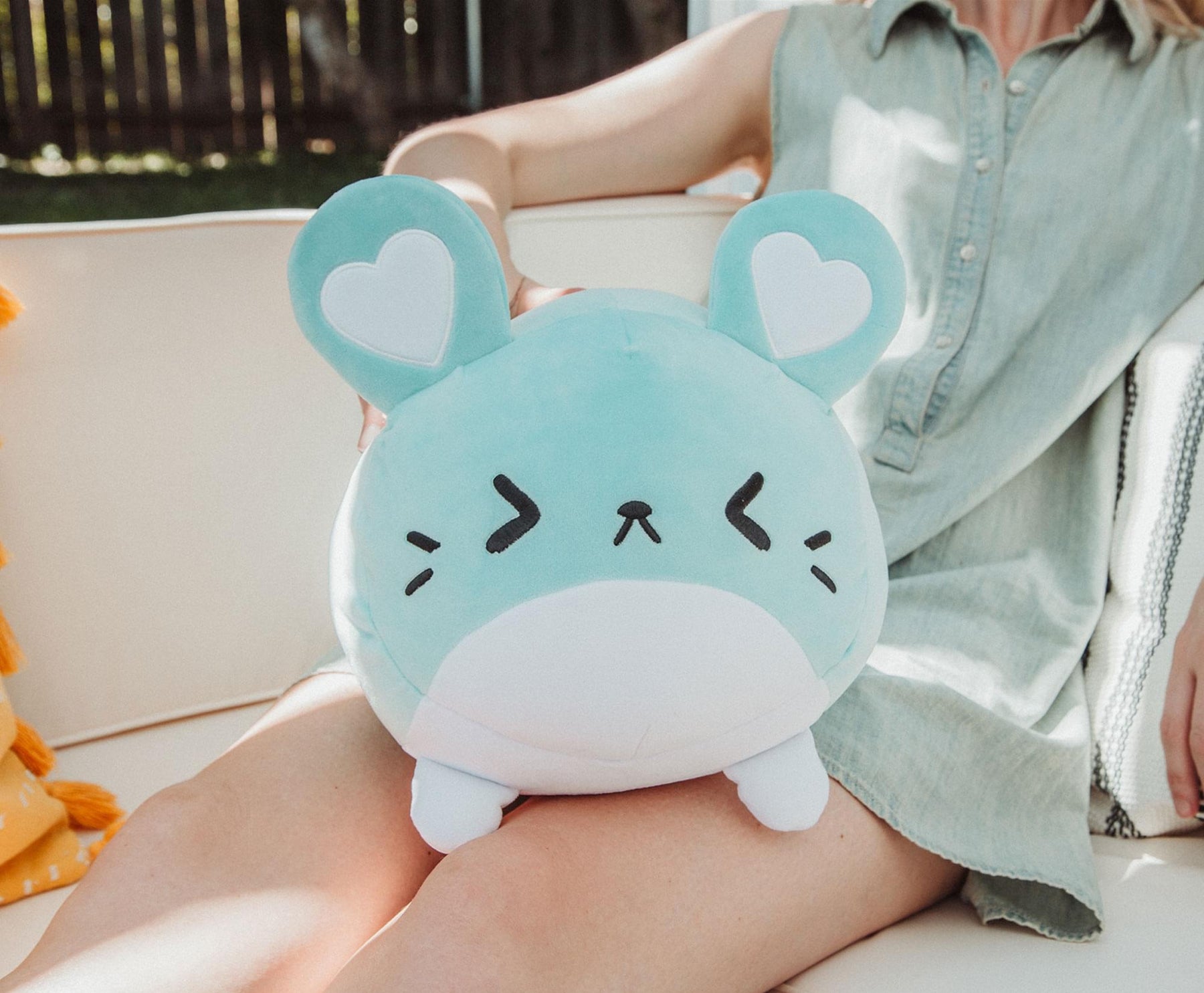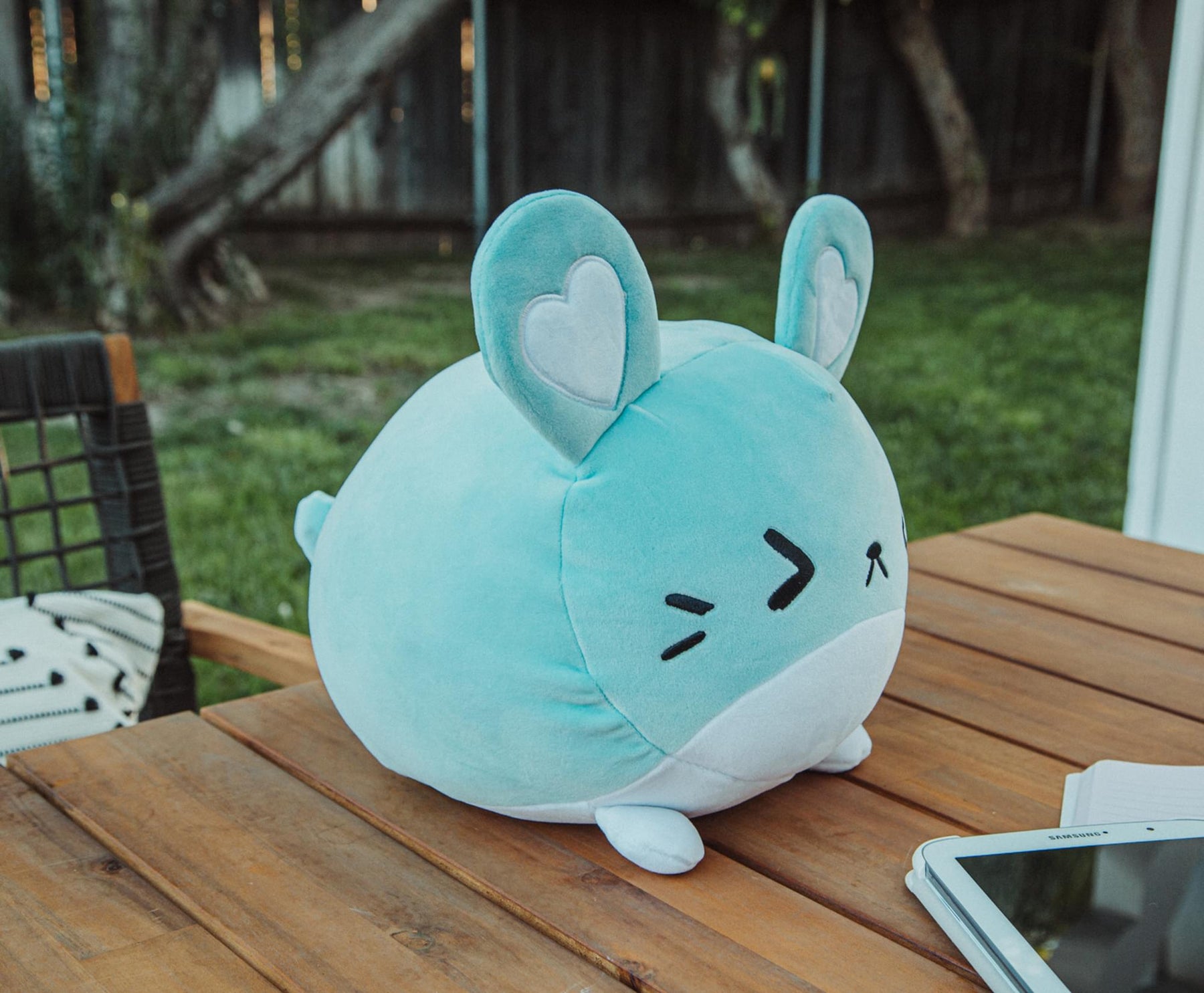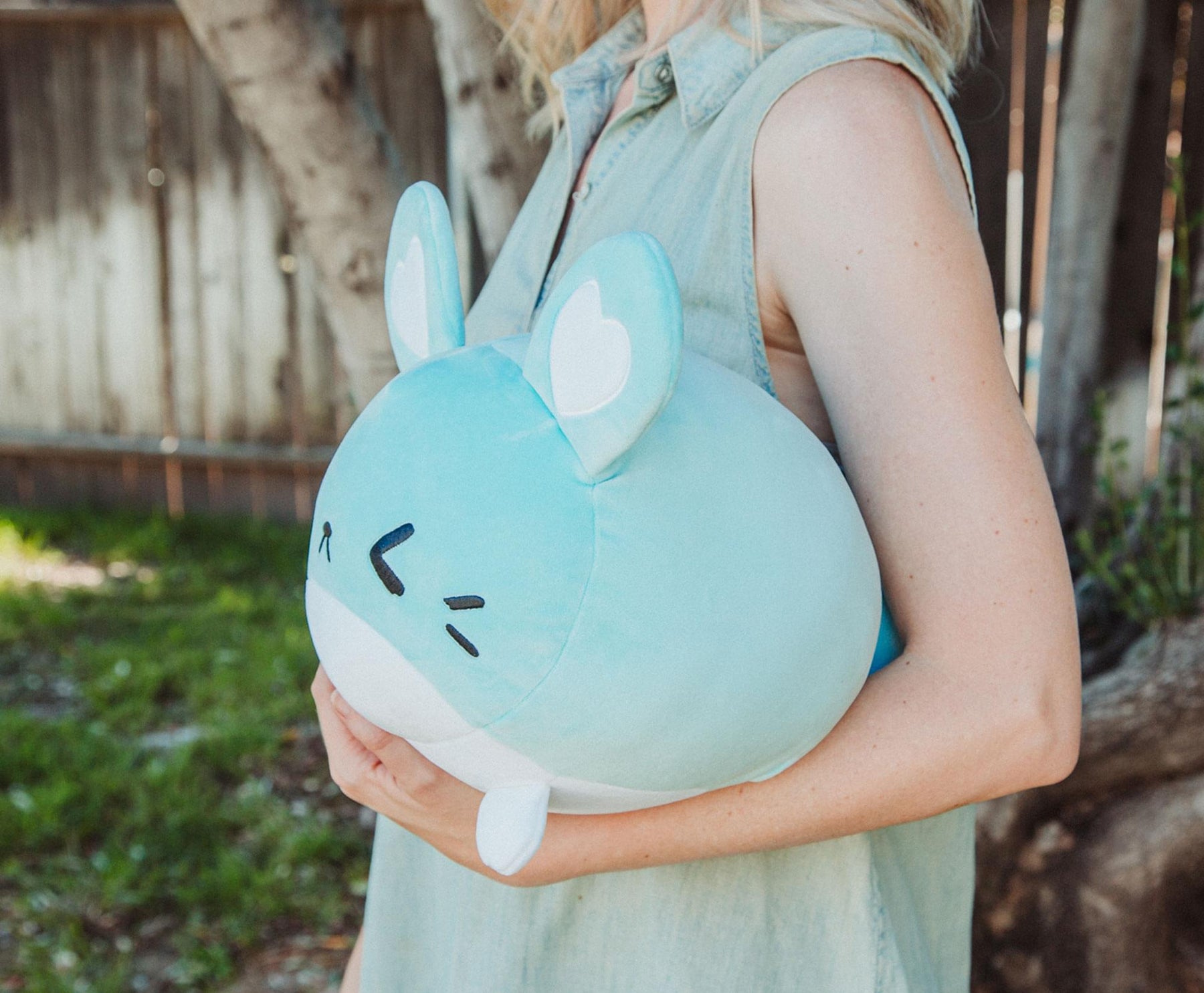 MochiOshis Chinchilla 12-Inch Character Plush Toy | Mofuko Mofumoshi
FROM OSHI TO YOUR HOME: Sniff out a new cuddle companion for your collection with this exclusive MochiOshis plush toy. This adorable Oshi Island resident is gnawing in anticipation to share soft cozy comfort and friendship with you.
A NIBBLY FRIEND: Mofuko Mofumoshi loves to sink her teeth into good times. With a cutesy expression and embroidered hearts on her ears, this charming blue and white chinchilla plushie is eager to scamper into your arms for snuggles.
ULTRA-SOFT PLUSH PAL: Spend your days chin-chillin with this ever-adorable plush companion. Irresistibly cuddly, this stuffed animal is finely crafted with high-quality polyester fabric for a super soft feel that's perfect for hugging.
IRRESISTIBLY GENTLE QUALITY: Here to bring you comfort with every hug, this adorable chinchilla stuffed animal measures approximately 12 inches long. To help maintain the softness of this plush pal, spot cleaning is recommended.
OFFICIAL MOCHIOSHIS COLLECTIBLE: You'll be the talk of Oshi Island with this officially licensed Mofuko Mofumoshi plush toy from MochiOshis. Ready for conversation and cuddles, this plush critter can't wait to come home with you.
A CUDDLY PLUSH COMPANION
Find a new furry friend with this exclusive Mofuko Mofumoshi plush toy collectible from MochiOshis.
Mofuko likes to keep things neat and tidy, scampering into action when things start to look ratty. This cute chinchilla is shy but always eager to chew on juicy bits of conversation with the other island residents. In fact, Mofuko nibbles on everything, which often gets her into trouble.
This blue and white rodent is ready to scurry to you for endless hugs, winning everyone over with her adorable embroidered expression.
SHARE YOUR "OSHI" WITH THE WORLD
The paradise Island of Oshi is home to many precious critters, including the cuddly Mofuko. While a little shy at times, she's always ready to leap into your arms for a soft snuggle. The cozy companionship of this friendly chinchilla makes her perfect for bringing along on day trips, car rides, or naps from home.
Enjoy endless magical adventures with this officially licensed plush toy collectible from our exclusive line of MochiOshis.
Read All About It on Our Blog
Trending Geek