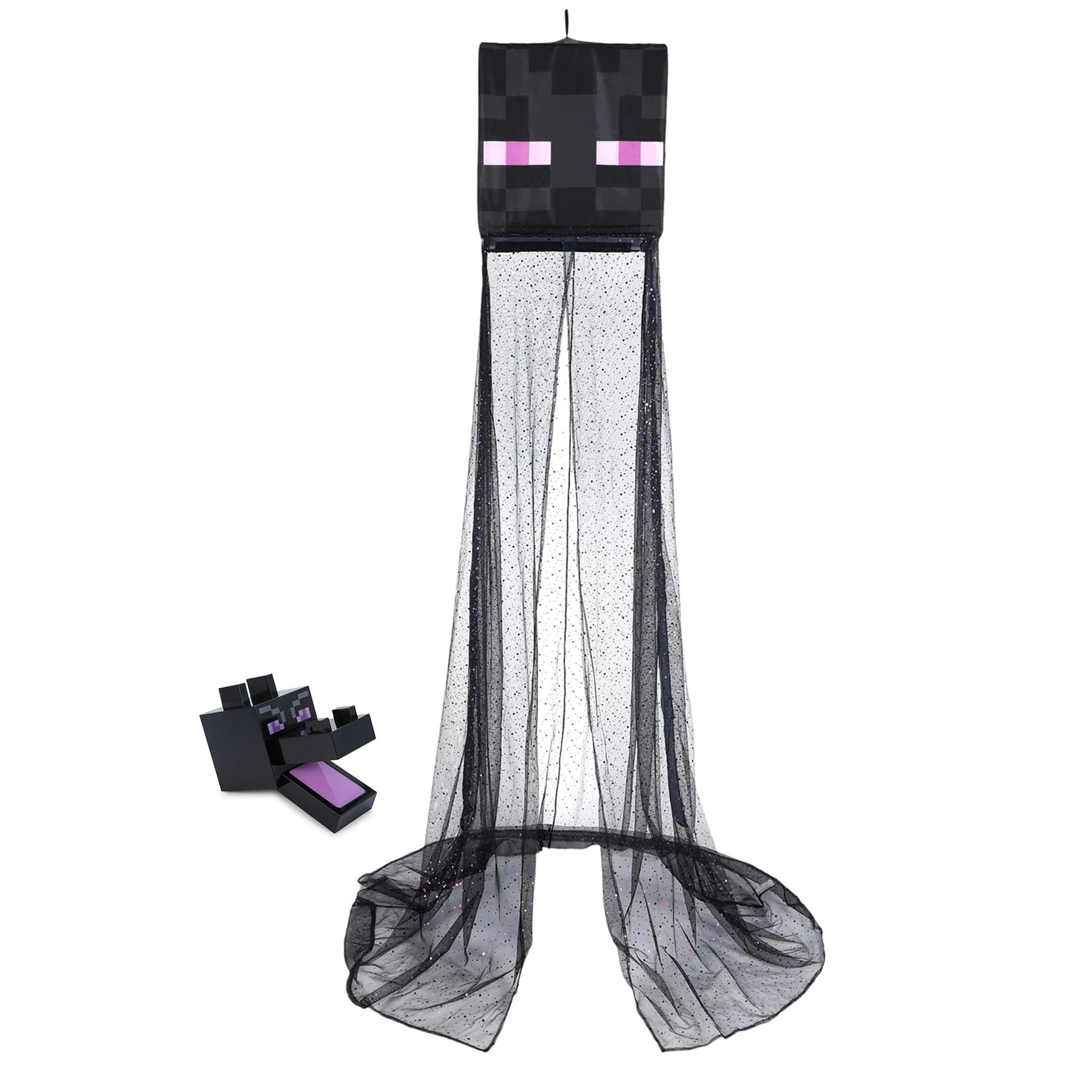 Minecraft 2-Piece Ender Bedroom Bundle | Nightlight & Bed Canopy
MINECRAFT DREAMS: 2-piece bedroom bundle of a nightlight and bed canopy featuring a Minecraft Ender theme!
LIGHT UP YOUR FANDOM: 4.6" tall x 2.4" wide x 5.3" deep plug-in night light featuring the head of the Ender dragon from Minecraft! Plugs straight into the wall (120V AC Mains Powered). Plug flips away for easy storage.
SLEEP RIGHT: Hang this Minecraft Enderman Canopy over a bed or chair to create an instant fort or play tent. Ominous Enderman square head top with black mesh netting as the drape. Polyester fabric over plastic frame. Measures 100" tall x 180" wide.
GREAT GIFT IDEA: Purchase this bundle for yourself or gift it to the Minecraft fan in your life!
Bundle your love for Minecraft with this 2-piece bedroom set featuring a nightlight and bed canopy! The Minecraft Ender Dragon Nightlight makes it look like the end boss has spawned inside your wall! Just her head peeks out, but that's all she needs to light things up. This little LED lamp featuring the ender dragon's open maw glows bright purple in the dark automatically and shuts off during the day. The Minecraft Enderman Canopy is the perfect private hangout for a Minecraft fan who doesn't like being looked at. Hang this decor over a bed, gaming chair, or playroom nook to create an atmospheric hideaway for your gamer. Made from durable polyester draped over a plastic frame, it's sure to be a hit with Minecraft fans who need a little space of their own, and it's a great way to create an insta-worthy "throne" for a birthday party.
Read All About It on Our Blog
Trending Geek