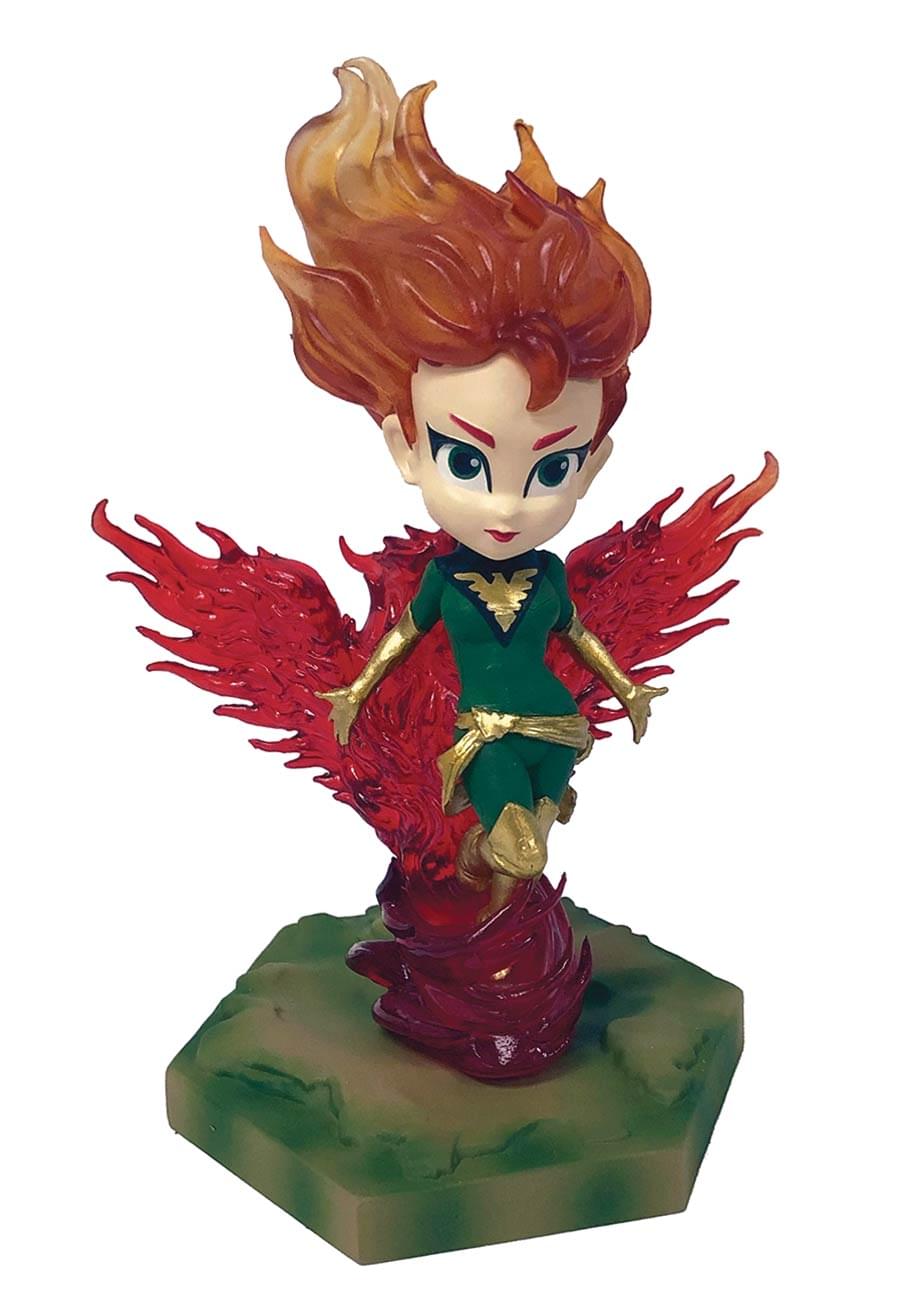 Marvel X-Men Exclusive 4 Inch Mini Egg Attack Figure | Phoenix Jean Grey
PHOENIX FORCE: The powerful X-Men mutant Jean Grey joins Beast Kingdom's Mini Egg Attack collection!
FUN DESIGN: Jean Grey features dynamic translucent effect parts and her base interlocks with other X-Men Mini Egg Attack Figures (sold separately)!
COLLECTIBLE SIZE: Figure measures 4-inches tall on its included base - the perfect size for your office desk, home bookshelf and so much more!
HIGHLY COLLECTIBLE: A San Diego Comic Con 2019 Exclusive limited to only 3,000 pieces!
GREAT GIFT IDEA: Purchase this figure for your own collection or gift it to the Marvel fan in your life!
With the debut of Marvel Comics' X-Men in 1963, the world was introduced to one of the most infamous superhero groups that ever existed and the 1992 hit TV series has since become a staple of classic animation! Jean Grey becomes arguably the most powerful mutant in the series, with near godlike abilities, and now collectors can add her to their Mini Egg Attack collection! The MEA figures show off the essence and abilities of the character as detailed 4-inch tall figure, with unique bases that are designed to interact with and showcase the character.