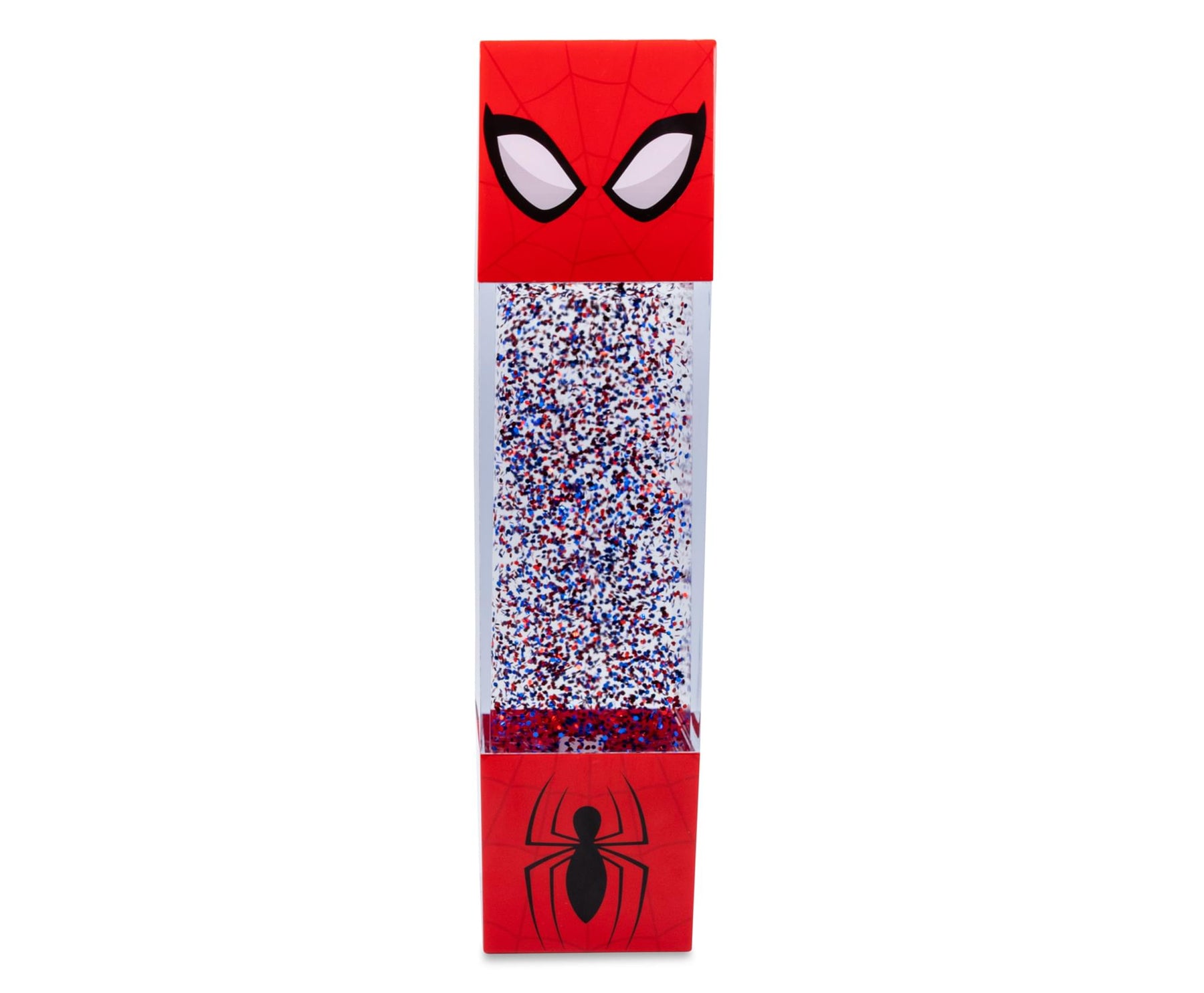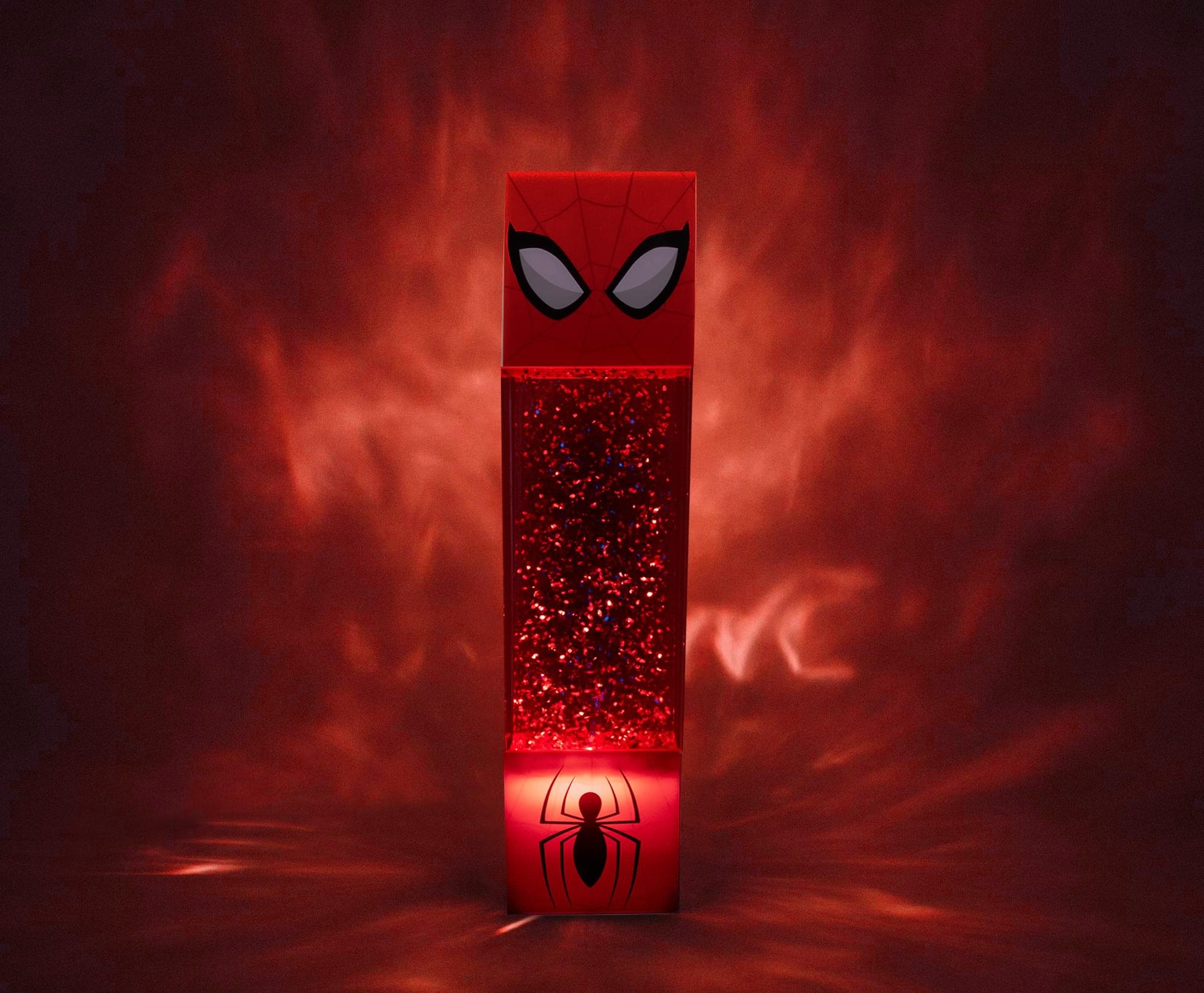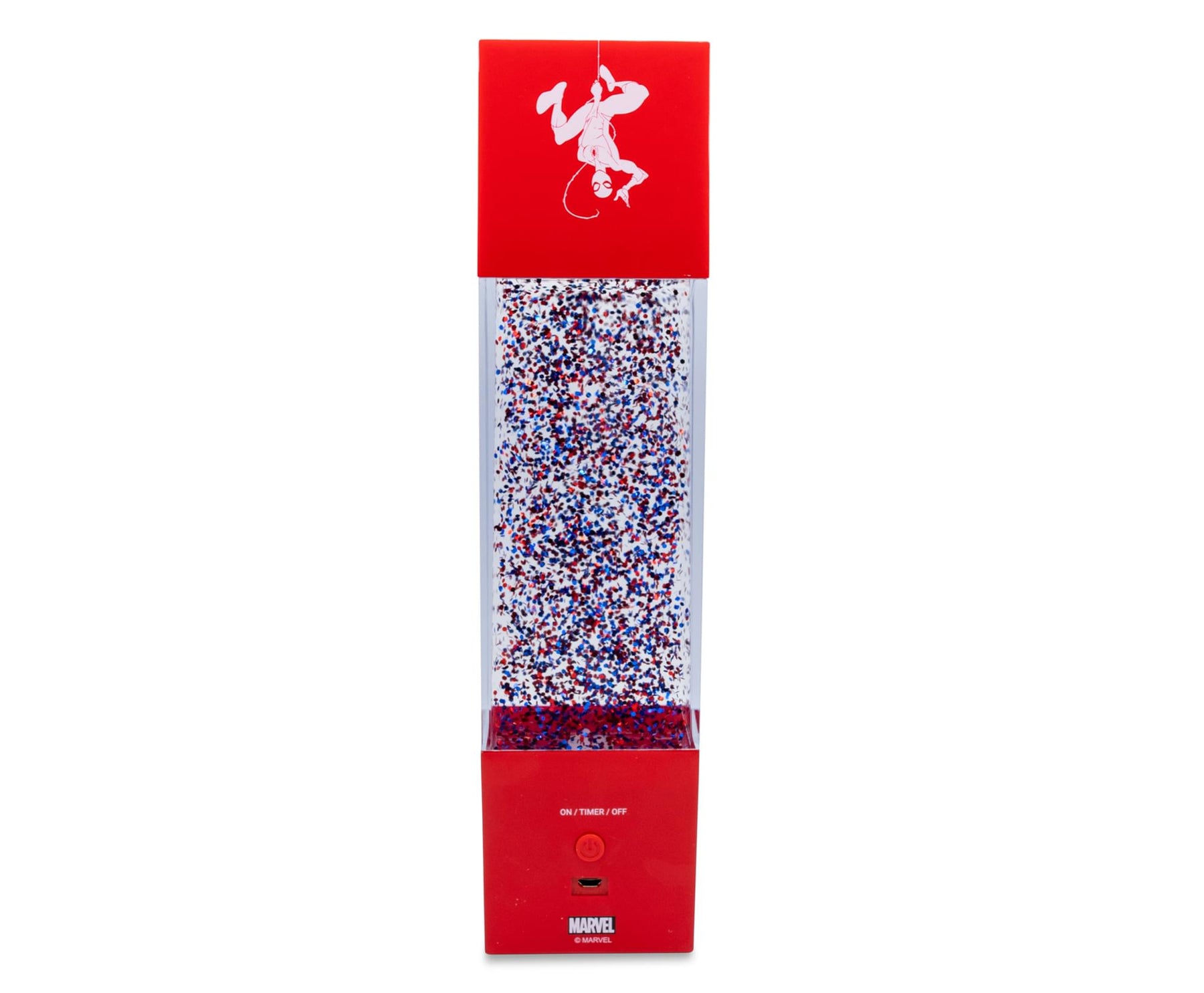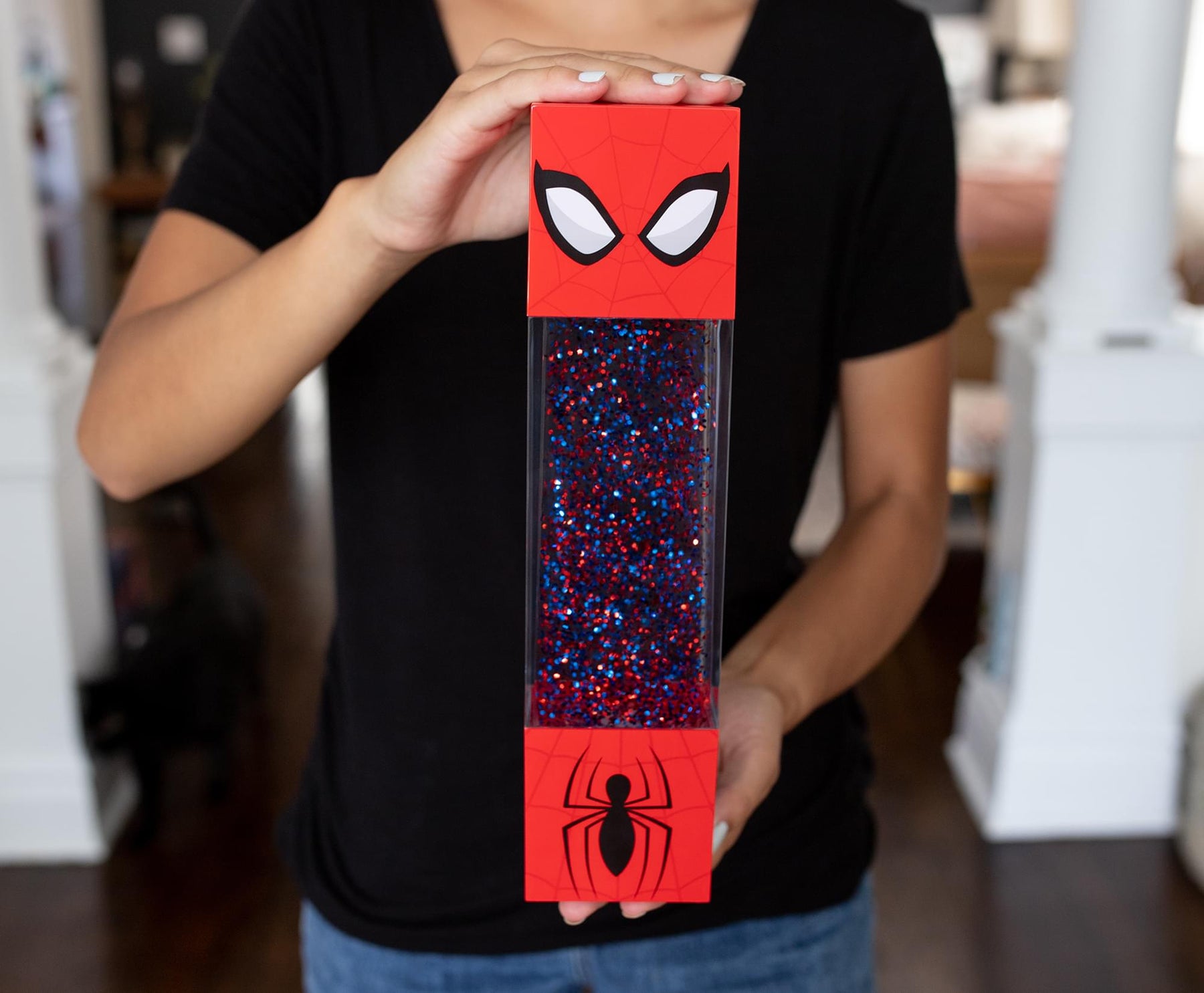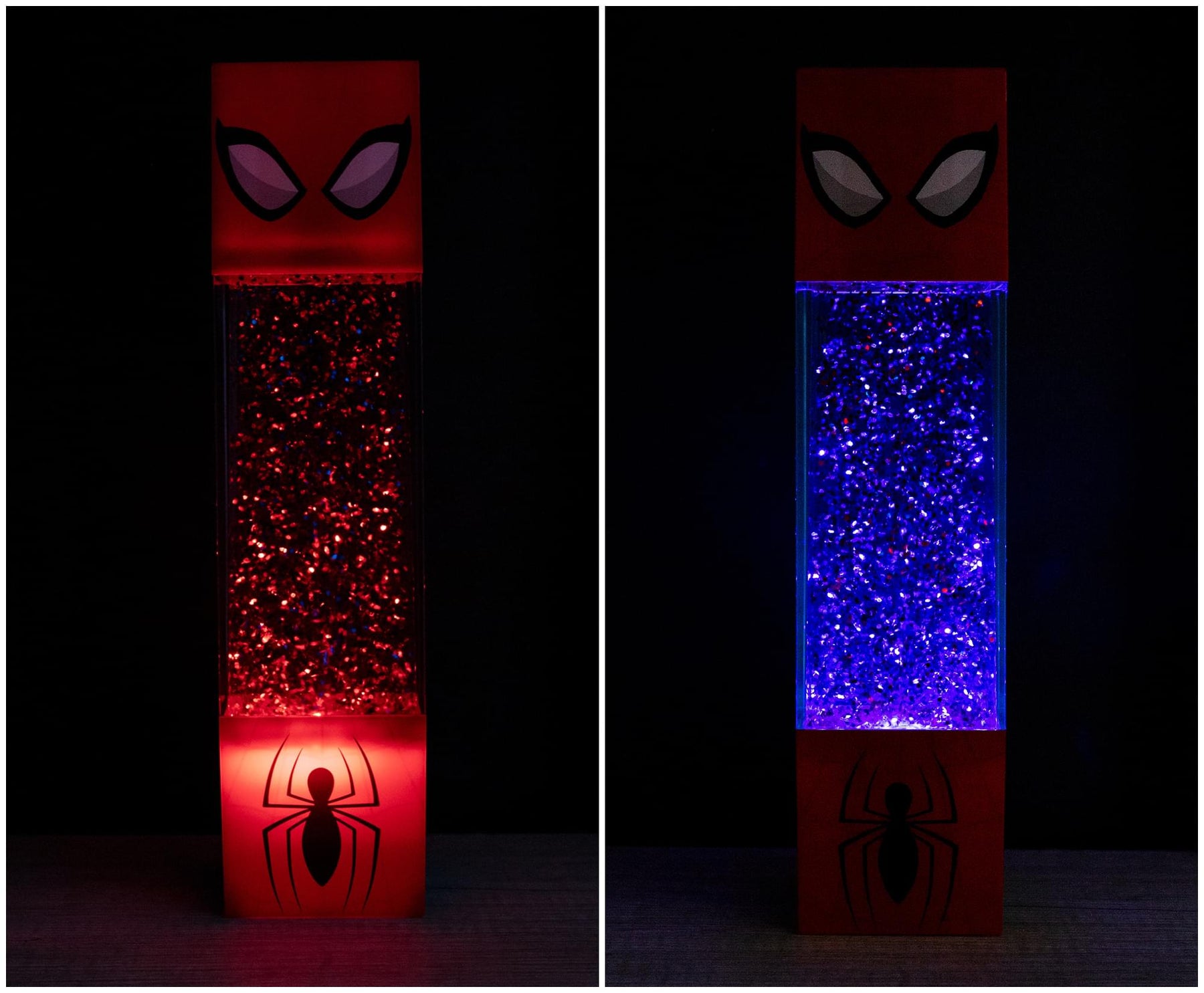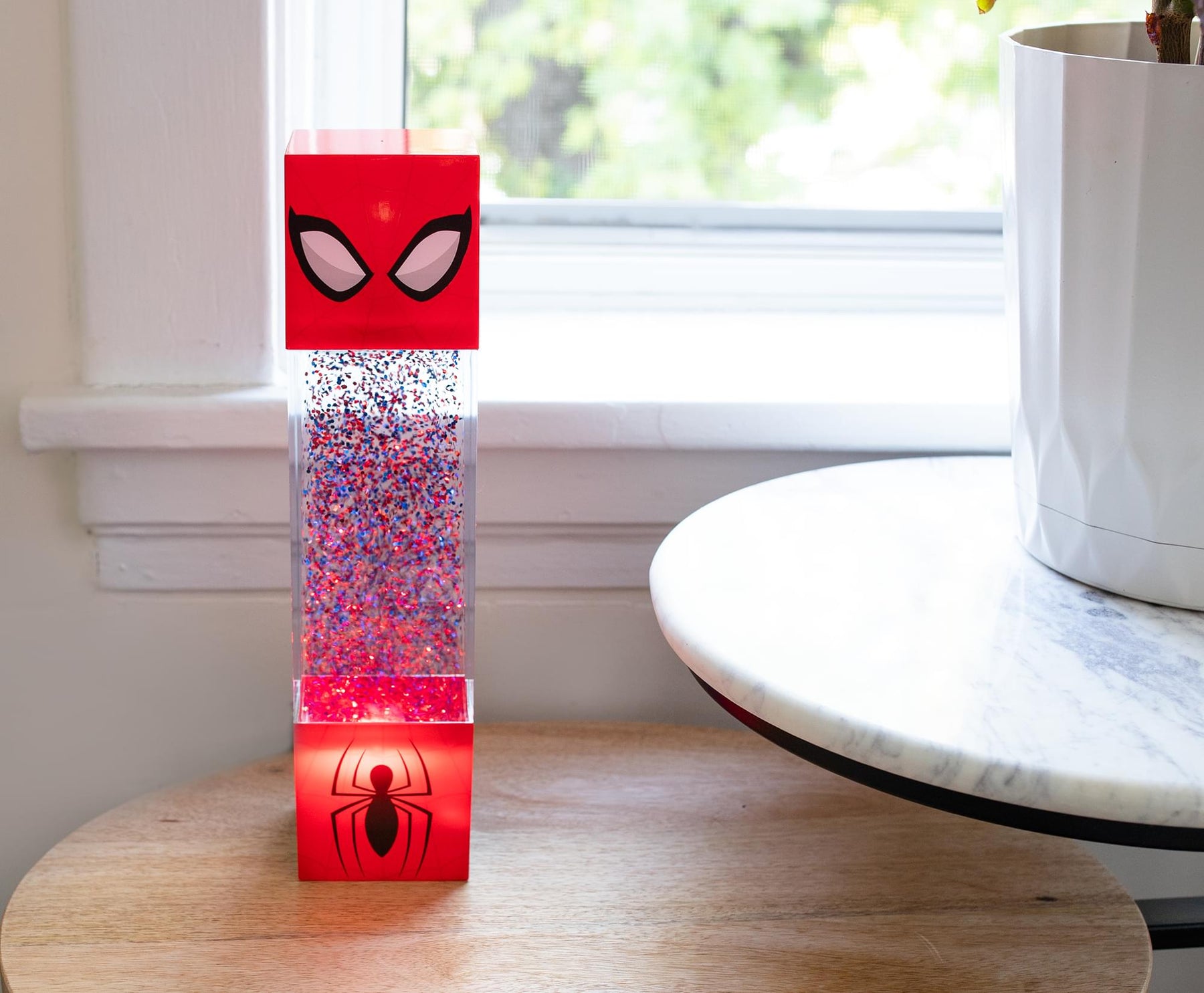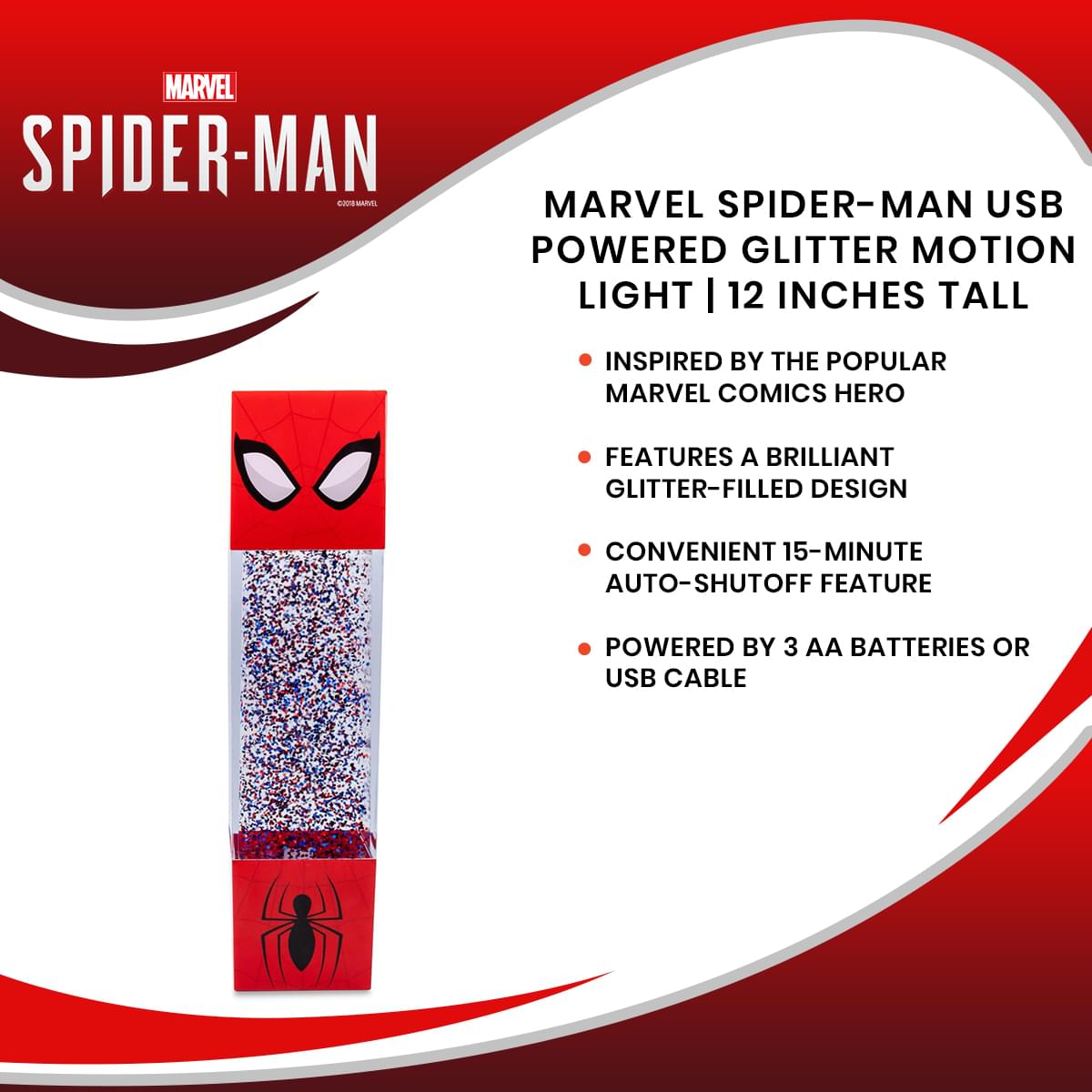 Marvel Spider-Man USB Powered Glitter Motion Light | 12 Inches Tall
Spidey To The Rescue: Swing into action with this glitter motion light featuring Marvel's Spider-Man. Inspired by your friendly neighborhood web-slinger, this collectible mood light will defeat the darkness.
Cool Liquid Action: At the flip of a switch, this 12-inch tall glitter motion light emits a shimmering whirlpool of bright blue and red LEDs. The convenient 15-minute auto-shutoff option makes it a great night light.
Powerful Heroic Display: Marvel mood light is powered by 3 AA batteries (not included) or USB cable (included). Uses an energy-efficient, long-lasting LED light to illuminate your space with a glittery effect.
Geeky Room Essentials: Your Spidey senses will be tingling when this mood light illuminates your space. The top features Spider-Man's iconic mask, while the base features the superhero's legendary emblem.
Marvel-ous Decor: Every day is a web-slinging adventure with this officially licensed Spider-Man Glitter Motion Light. Sometimes all it takes to save the day is the right home decor. For superheroes ages 6+ and up.
SAVE THE DAY WITH SPIDEY
Add a little Spidey sparkle to your space with this Marvel Spider-Man Glitter Motion Light. Equipped with a magnet inside the base that creates whirlpools of blue and red glitter, producing a fun effect that reflects the red/blue double-color LED light.
WHERE MARVEL FANDOM MEETS HOME DECOR
This modern mood light will make every activity super, whether you are studying, partying, or trying to shine some light on another baddie's villainous scheme. With a convenient 15-minute timer, you can fall asleep each night under the watchful eyes of your favorite Marvel superhero.
Get your Spidey senses tingling with this officially licensed Spider-Man Glitter Motion Light.