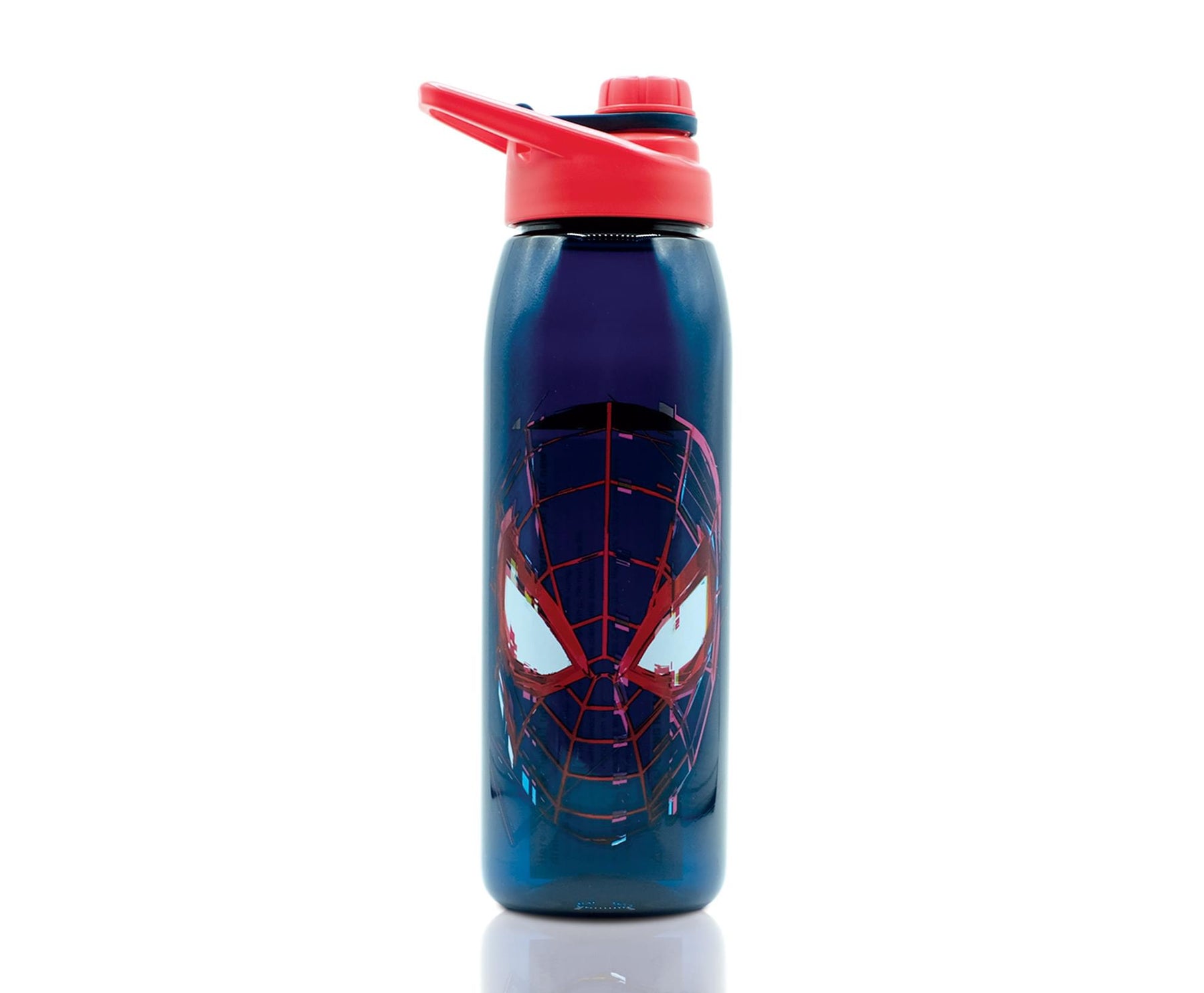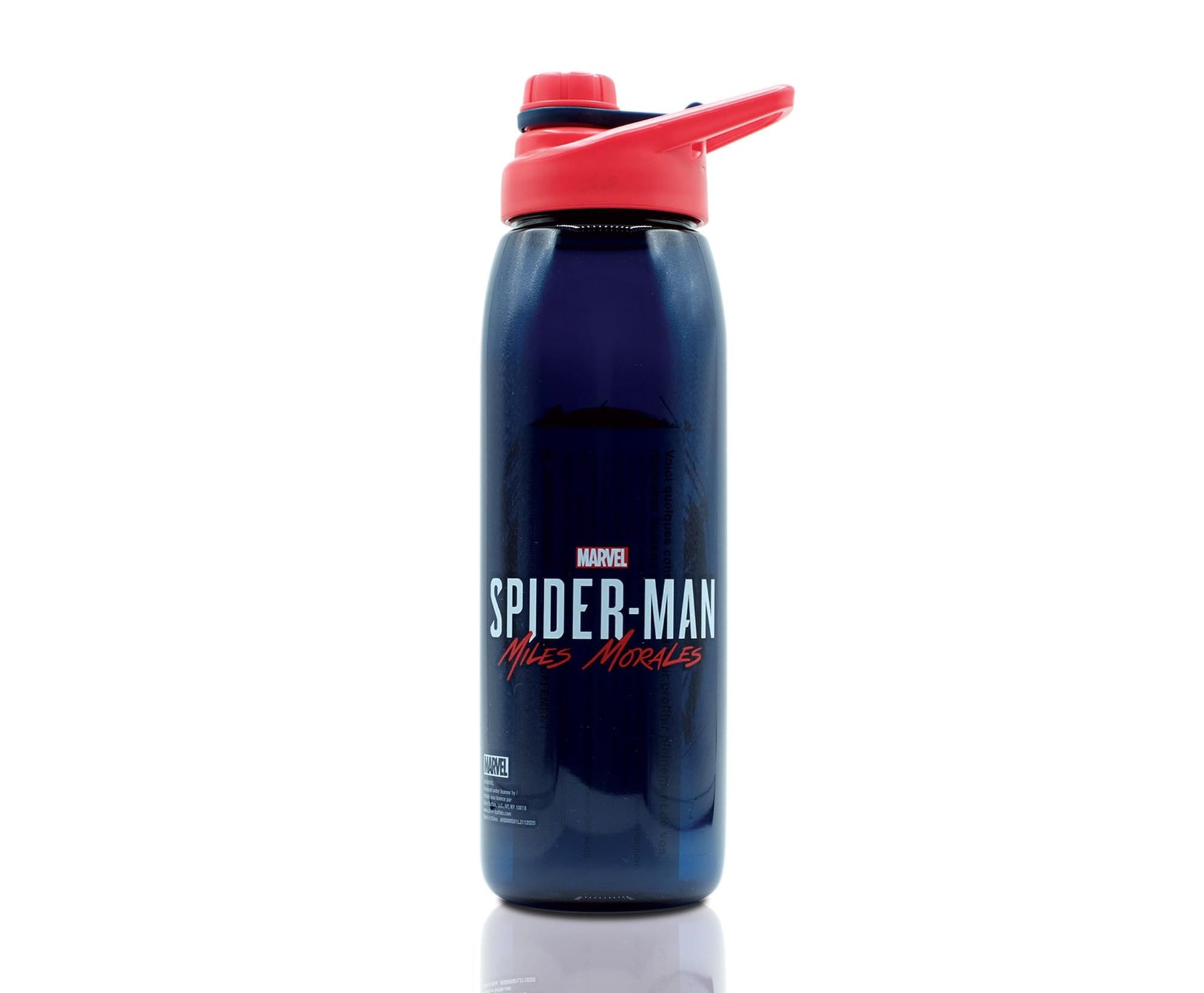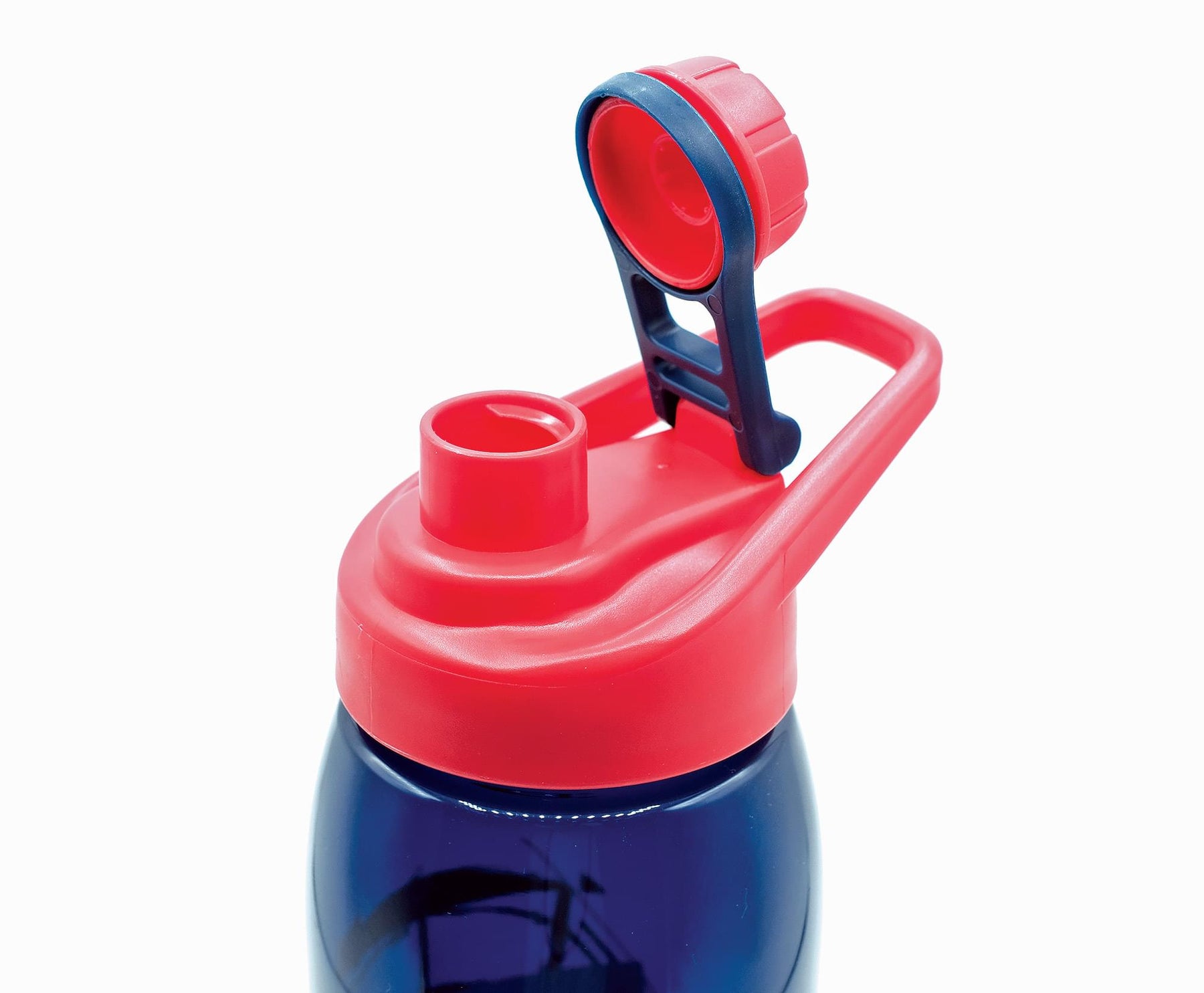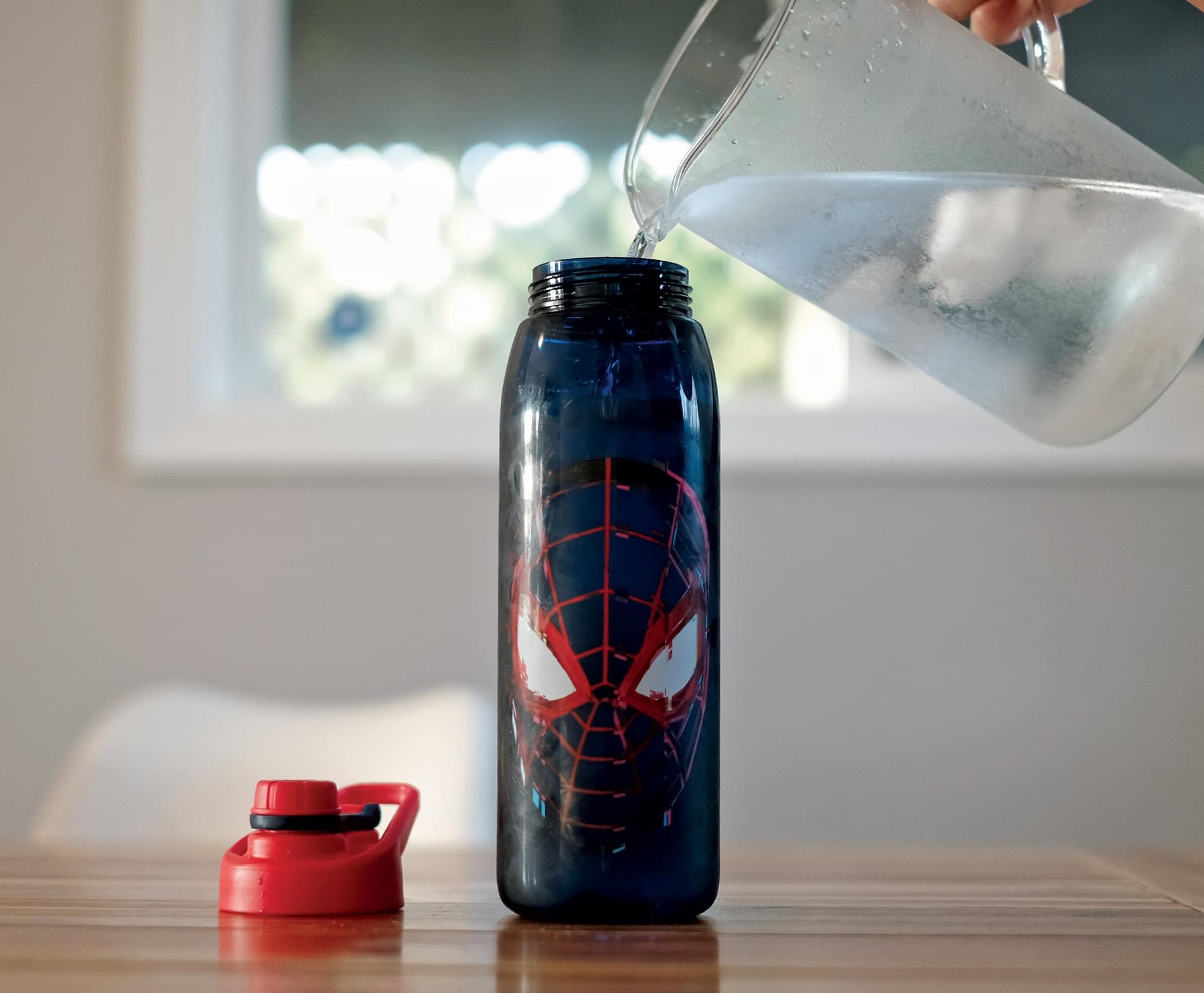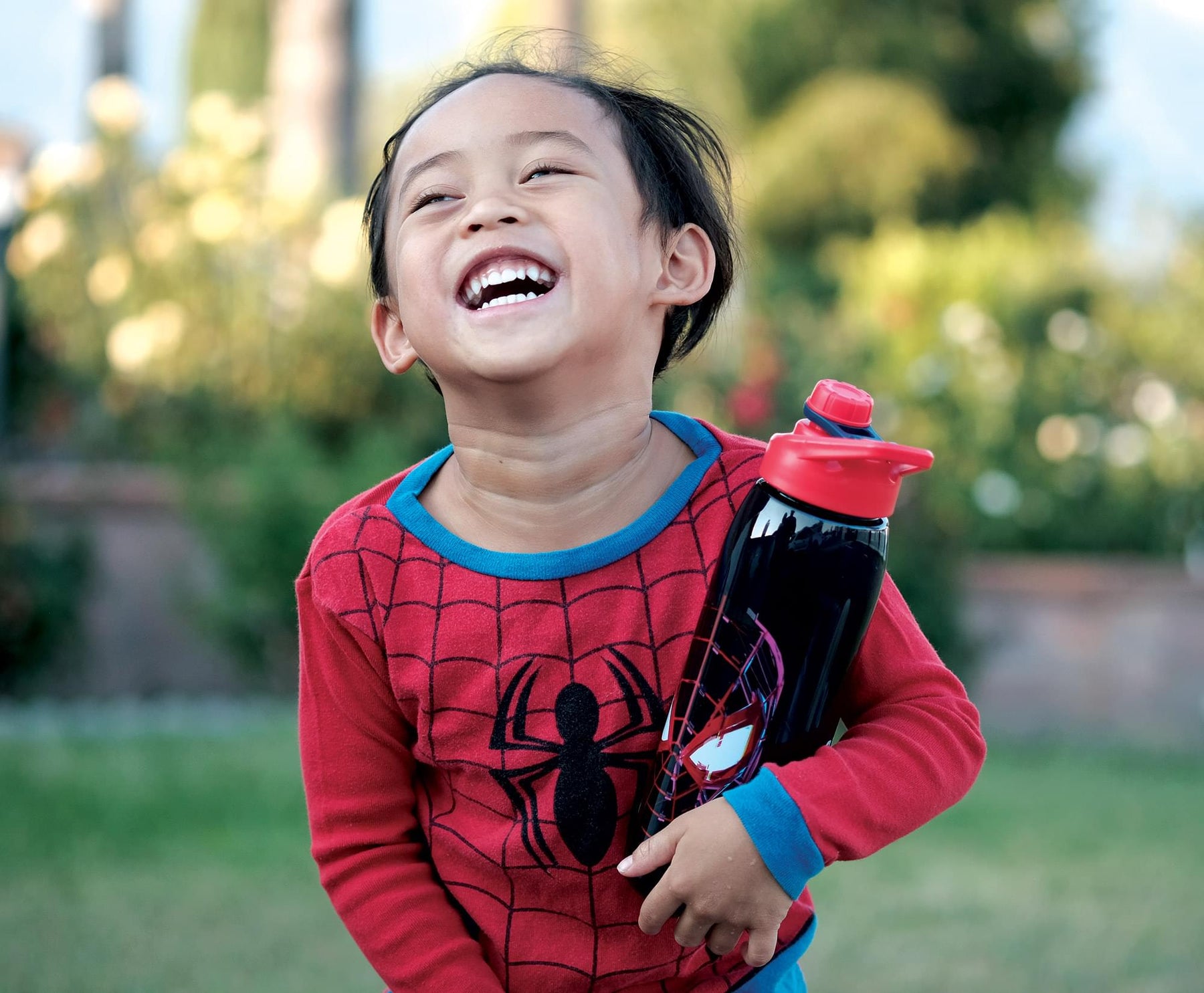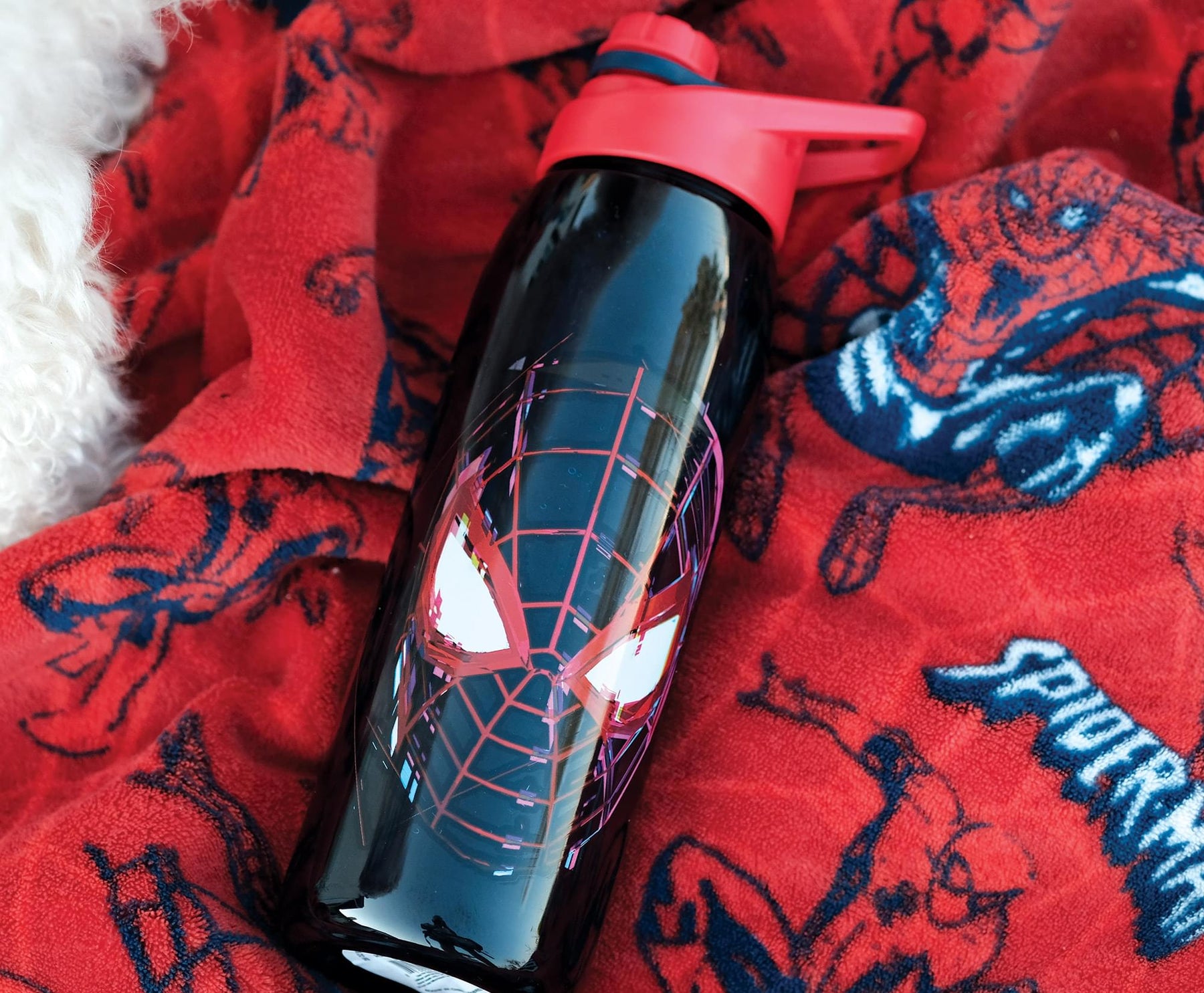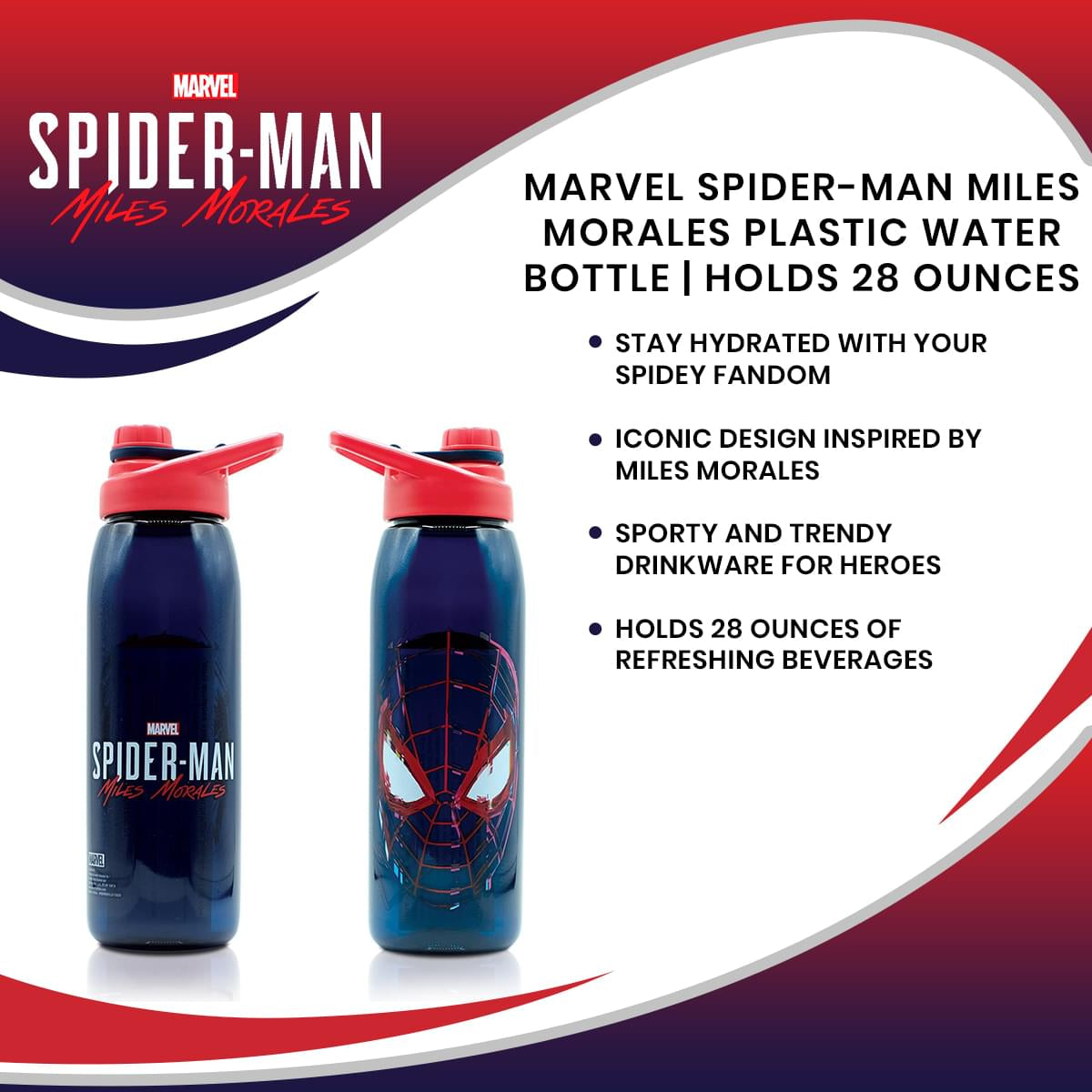 Marvel Spider-Man Miles Morales Plastic Water Bottle | Holds 28 Ounces
Spidey To The Rescue: Bring some seriously heroic vibes to your workout with this sports water bottle. Spider-Man fans can get in the zone with this water jug inspired by Marvel's popular web-slinger.
Marvel-ous Style For Heroes: Mask up for your next fitness day with this water jug resembling Miles Morales' iconic Spidey costume. The character design features the Marvel hero's signature mask.
Generous Size: Saving the day is tough work, especially when you're trying to protect an entire multiverse. Take a moment to refresh yourself with this oversized sports water bottle made to hold 28 ounces.
Quality Worthy Of A Hero: Sports water bottle is made of durable, BPA-free plastic. Features a screw-on lid and flip cap, helping to prevent spillage. For the best care, hand-wash only is recommended.
Active Drinkware For Marvel Fans: Swing into action with this officially licensed Spider-Man water bottle featuring Miles Morales. With every sip, you can amp up your Spidey senses with a cool refreshment.
SAVE THE DAY WITH SPIDEY
THWIP into action with this exclusive Marvel Spider-Man Miles Morales Water Bottle.
When you're busy keeping the Spider-Verse safe, you need something to keep up with your web-slinging adventures. Featuring Miles Morales' iconic Spidey look, this water jug shows everyone there's a friendly hero in the neighborhood. Completing the heroic design is the Spider-Man logo on the reverse side as a reminder of who is swinging in to save the day.
ACTIVE DRINKWARE FOR MARVEL FANS
This water jug makes it easy to cool down wherever you are, whether you're spinning webs at the gym or hyping yourself up for a long school day. Includes a secure lid with an attached flip-up cap to prevent unwanted spills, so you can take your drink on the go.
Get your Spidey senses tingling with this officially licensed Marvel Spider-Man Water Bottle inspired by Miles Morales.
CARE INSTRUCTIONS
Hand-wash only
Not dishwasher safe
Not microwave safe
Read All About It on Our Blog
Trending Geek