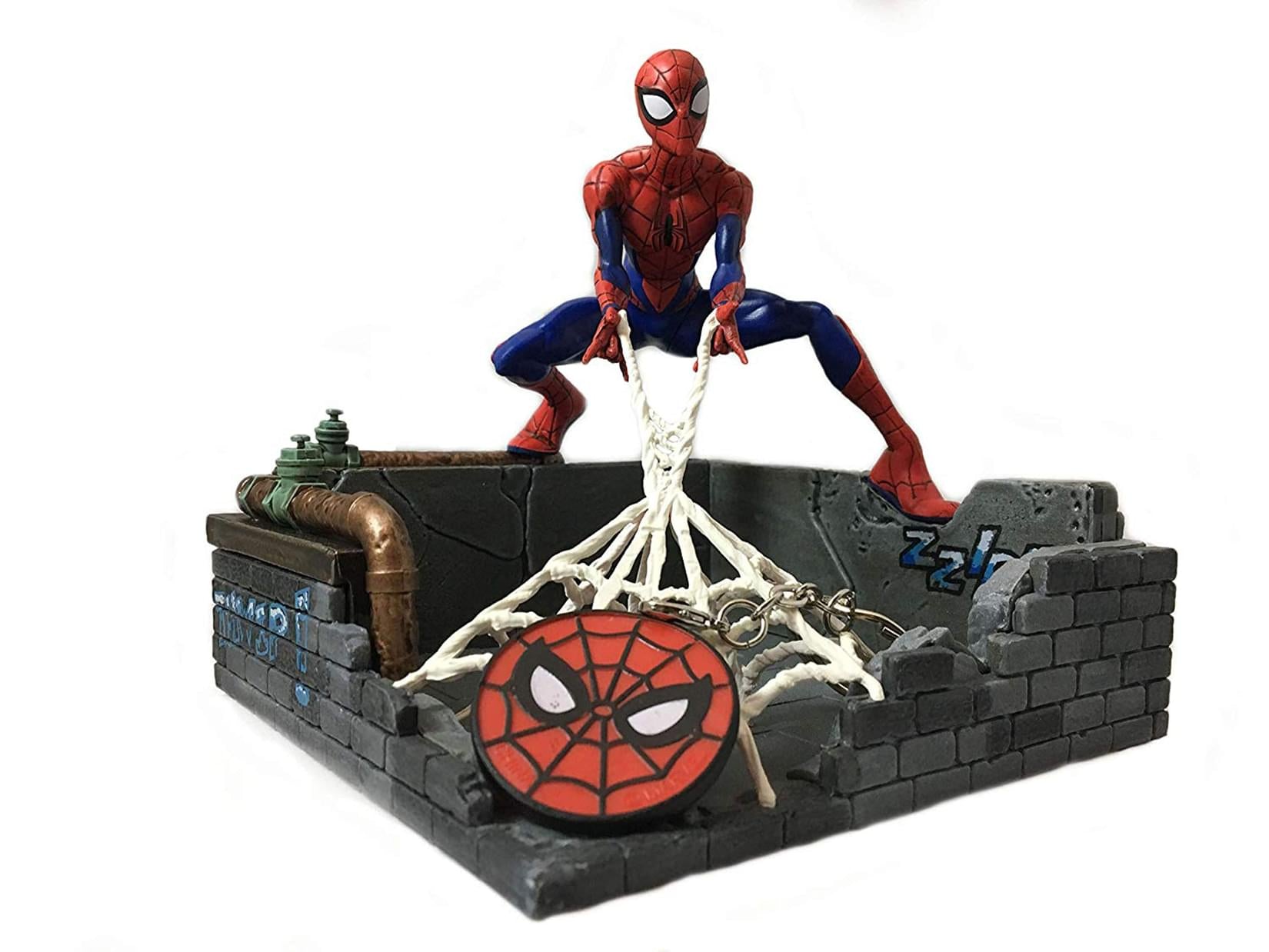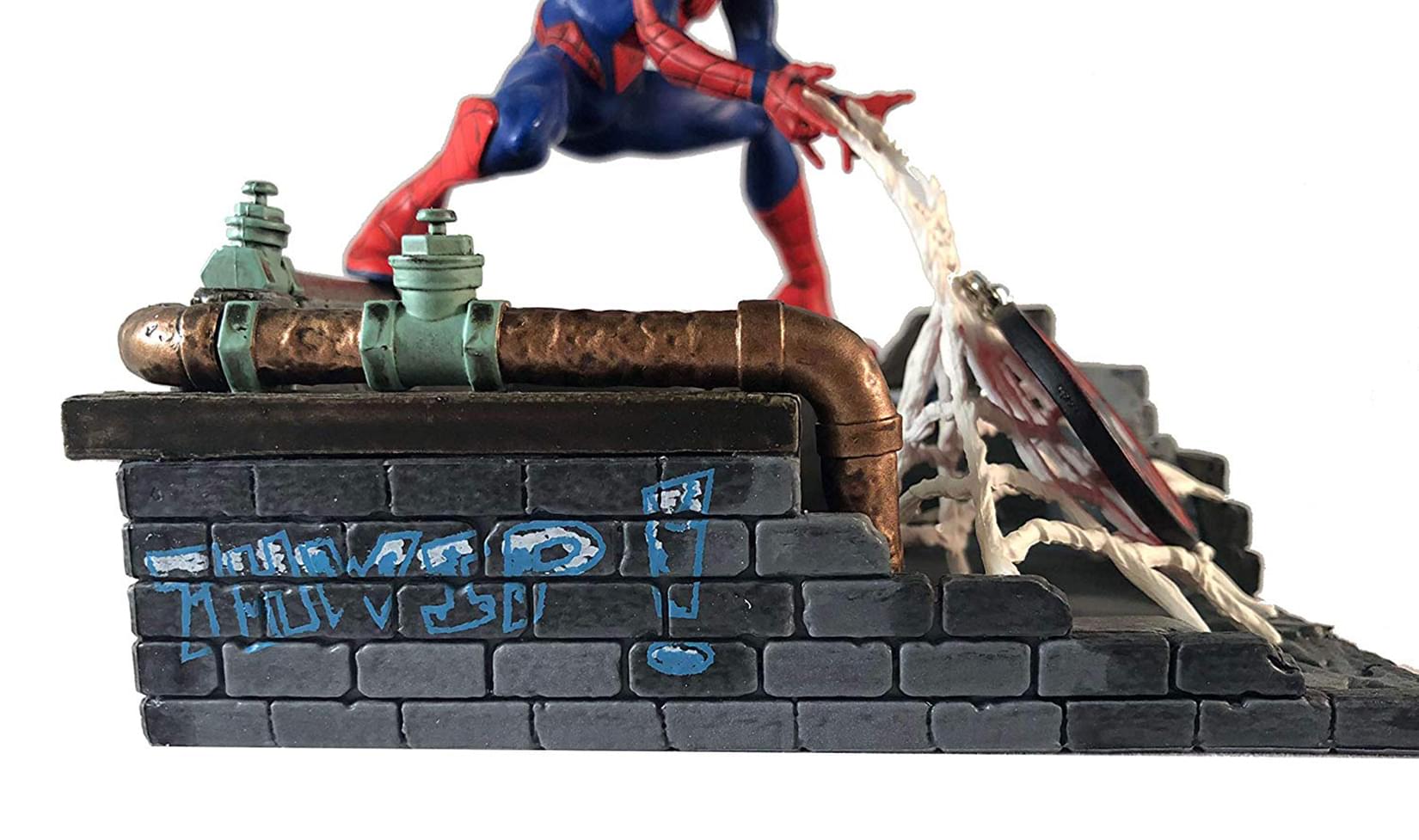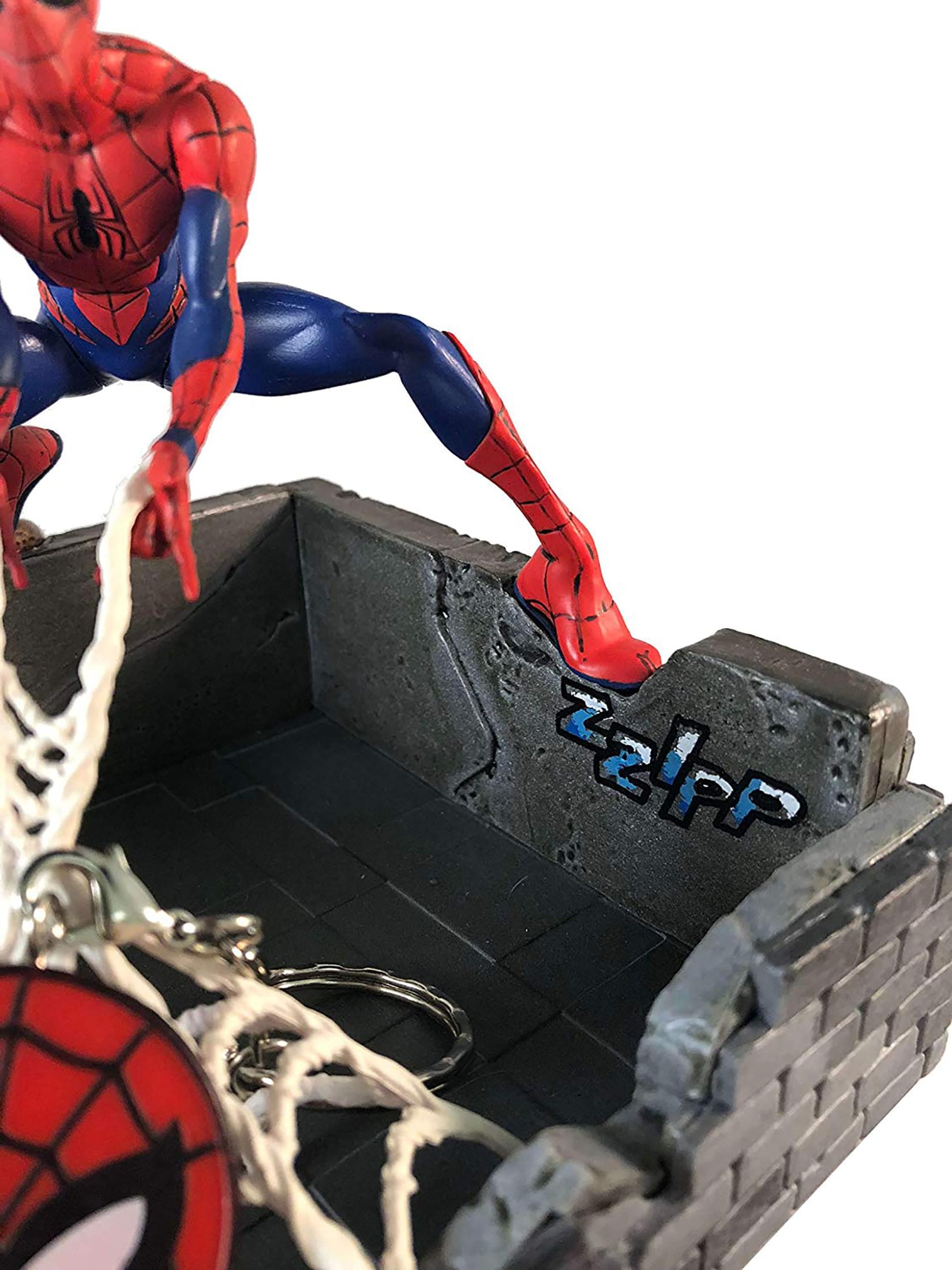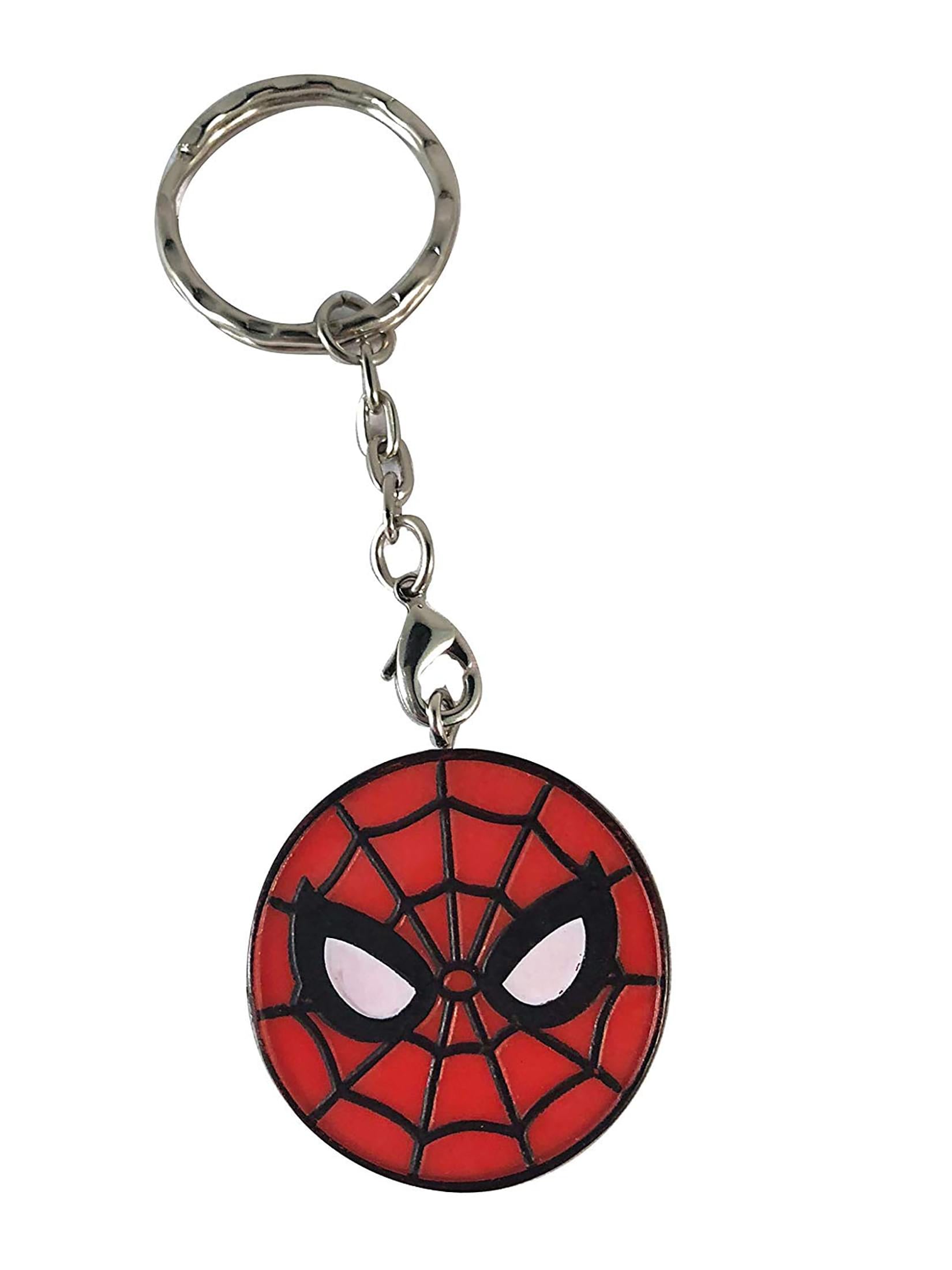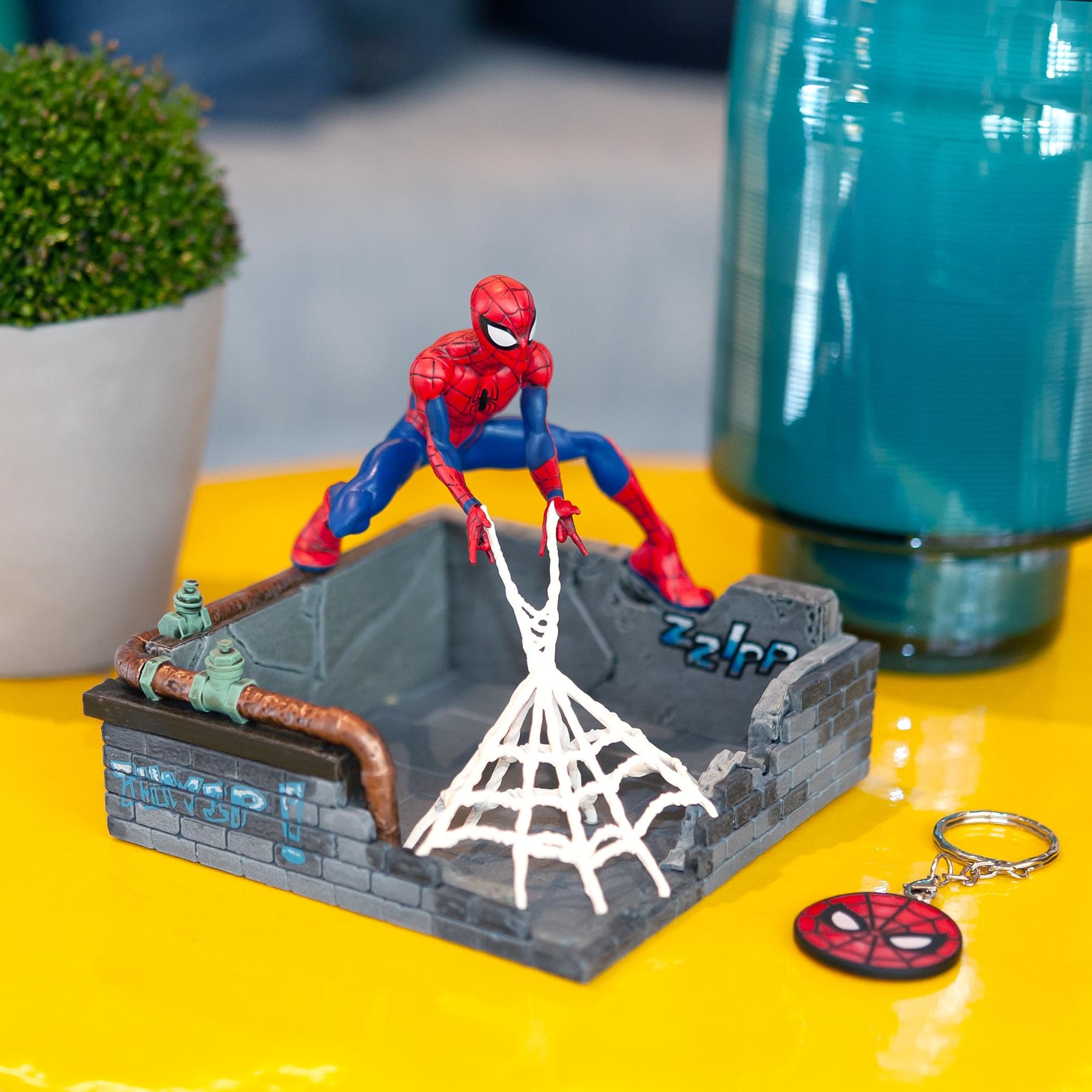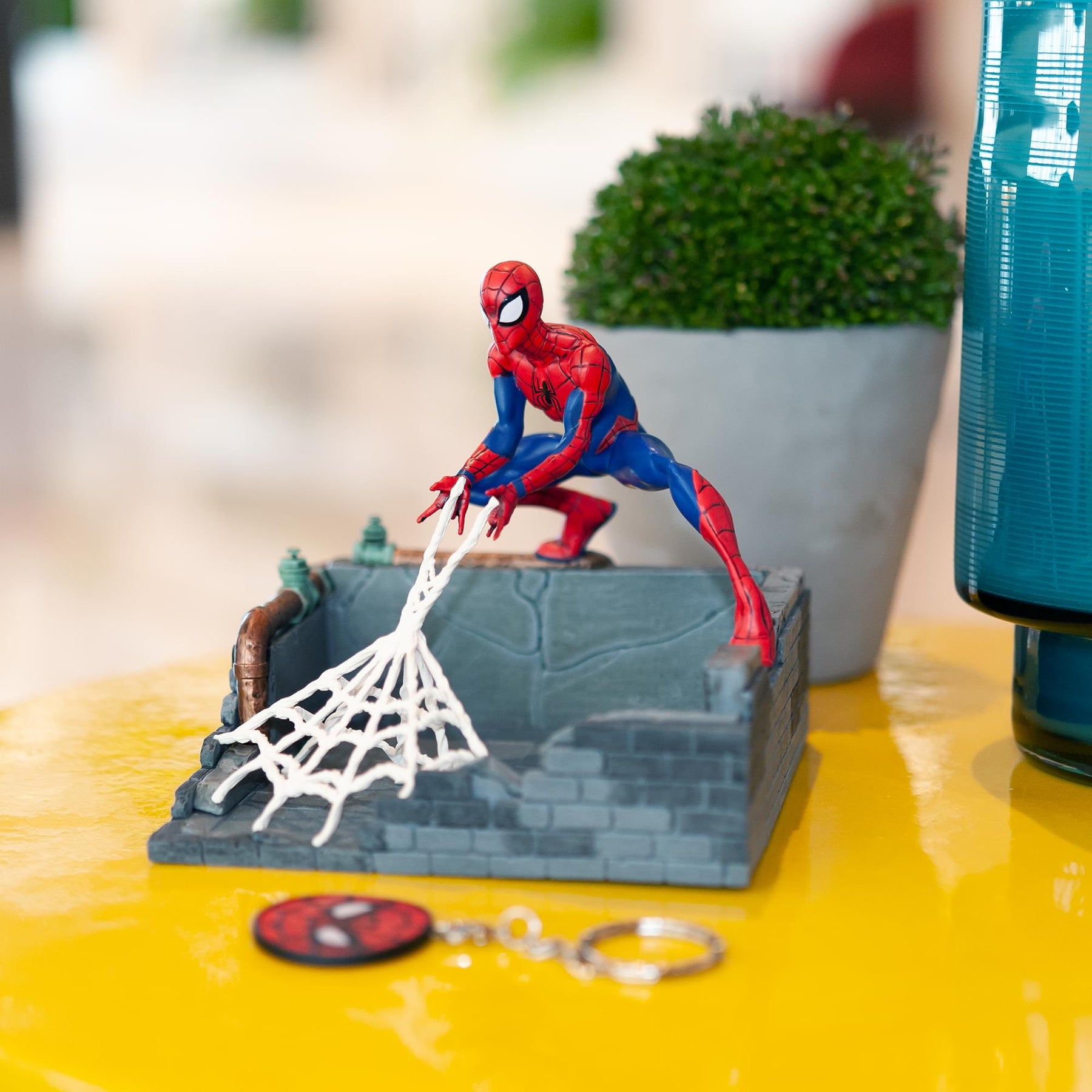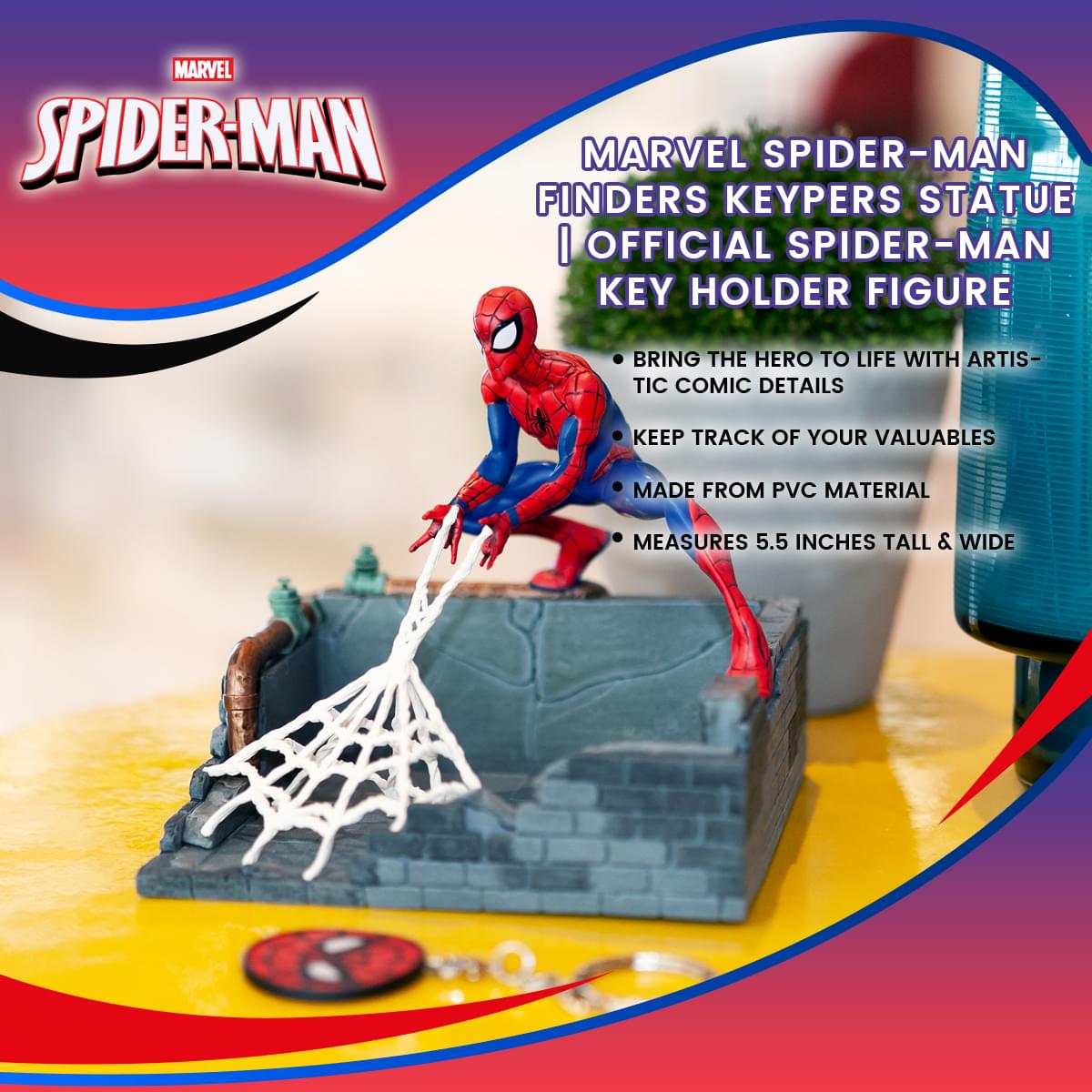 Marvel Spider-Man Finders Keypers Statue | Official Spider-Man Key Holder Figure
LET SPIDER-MAN PROTECT YOUR VALUABLES: Taking a break from swinging across the New York skyline, Spider-Man is here to protect your keys, wallet, and more with this collectible Spider-Man statue keeper!
MARVEL AT SPIDER-MAN'S DETAILS: Featuring amazing details that adorn the New York scene, fans of the web-head will find action words written in a graffiti style along the statue. Bring the wonder of the comics to life with this amazing Spider-Man statue!
PERFECTLY SIZED FOR COLLECTORS: Measuring at 5.5 inches, this Spider-Man Statue is made from a resilient PVC material. Place Marvel's leading superhero in your collection or anywhere in your home for a stunning Spider-Man accent!
INCLUDES A BONUS KEYCHAIN: Don't settle for just one Spider-Man collectible, this unique bundle item comes with a bonus Spider-Man logo keychain! Take the web-head with you anywhere you travel!
ENHANCE YOUR SPIDEY COLLECTION TODAY: If you're looking at this item and your spider-senses are going crazy, you most likely need to go ahead and click that add-to-cart button. This Spider-Man statue is the perfect addition to any web-head collection!
YOUR FRIENDLY NEIGHBORHOOD KEY PROTECTOR
Keeping watch over your keys and other valuables, Spider-Man sits on top of a scene of a New York building with a watchful eye while your cell phone, watch, keys, wallet, and other valuables are safely stored behind his webs. Made from a durable PVC material, this Finders Keyper statue is perfect for displaying your love for the Marvel superhero! The web-slinging hero looks great stored on your mantel, coffee table, bedside table, in your collection, or anywhere that is convenient for you to store your valuables!
A COLLECTIBLE SPIDER-MAN STATUE
Collecting Spider-Man statues just got a whole lot more interesting. Posed in an action stance while being covered in amazing artistic details, this Spider-Man collector's statue is an incredible addition to any collection of Marvel memorabilia. As an added bonus, you can store your most important items in the base of the New York rooftop! Add this Spider-Man statue to your myriad of web-head collectibles or give it as a gift to the Spider-Man fan in your life today!
Read All About It on Our Blog
Trending Geek