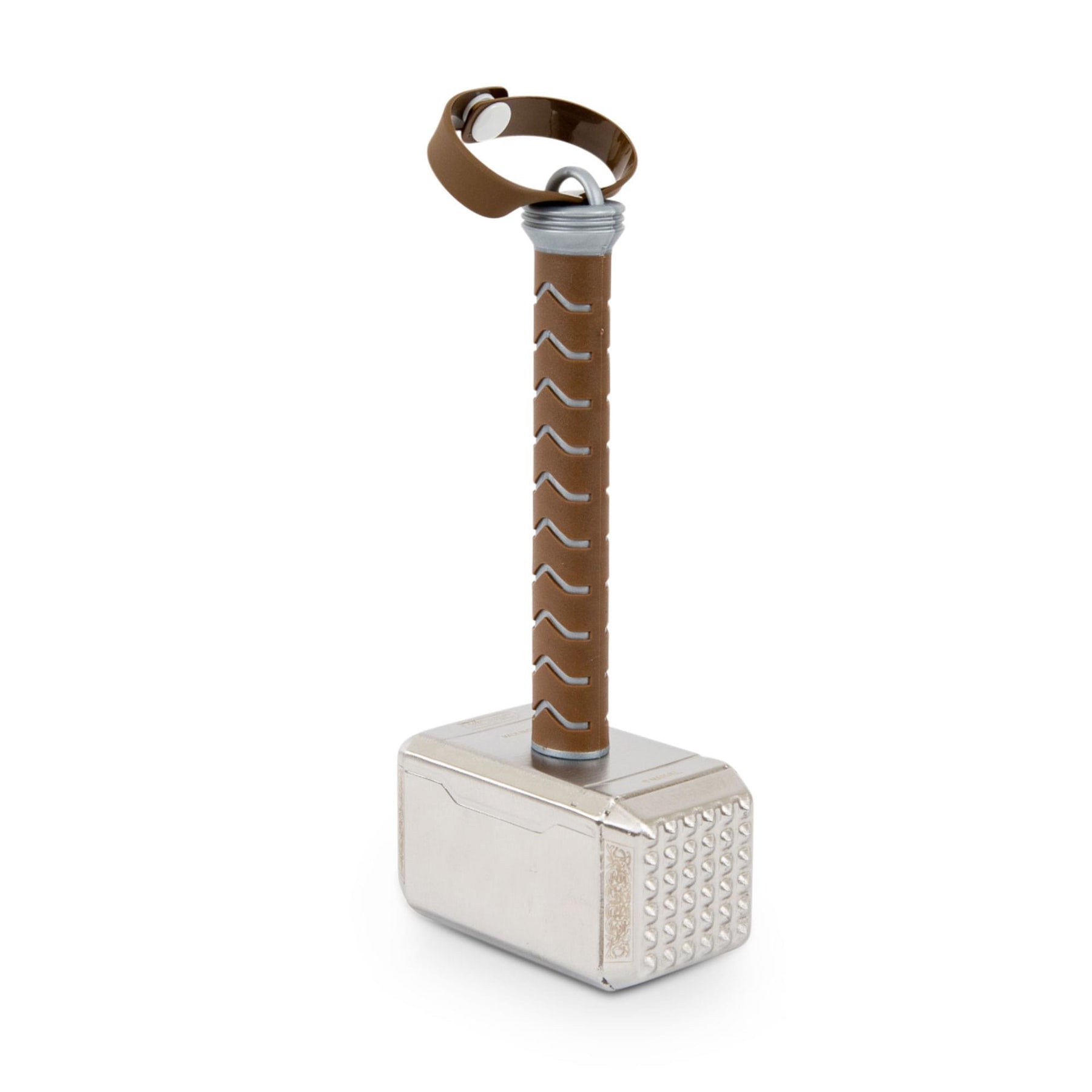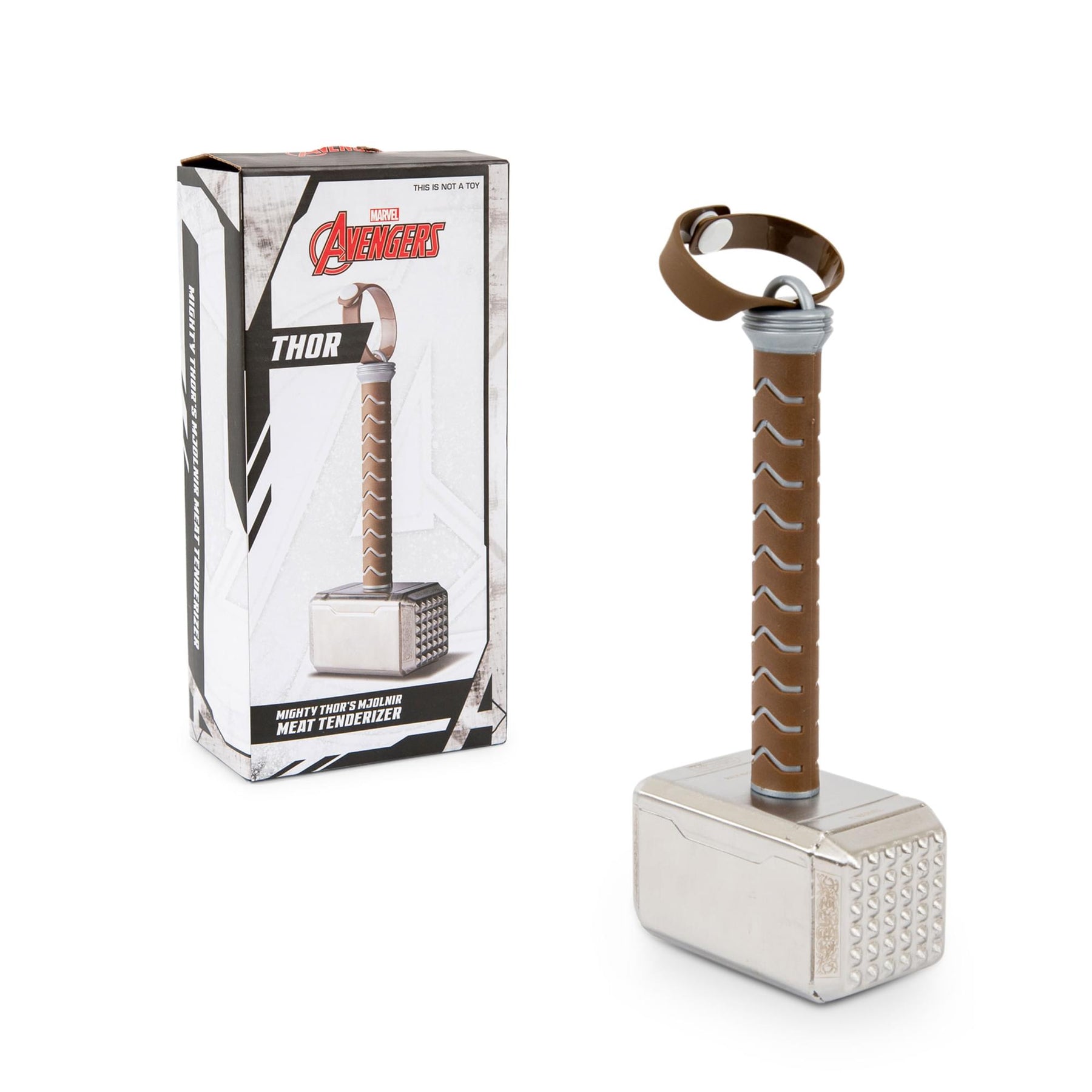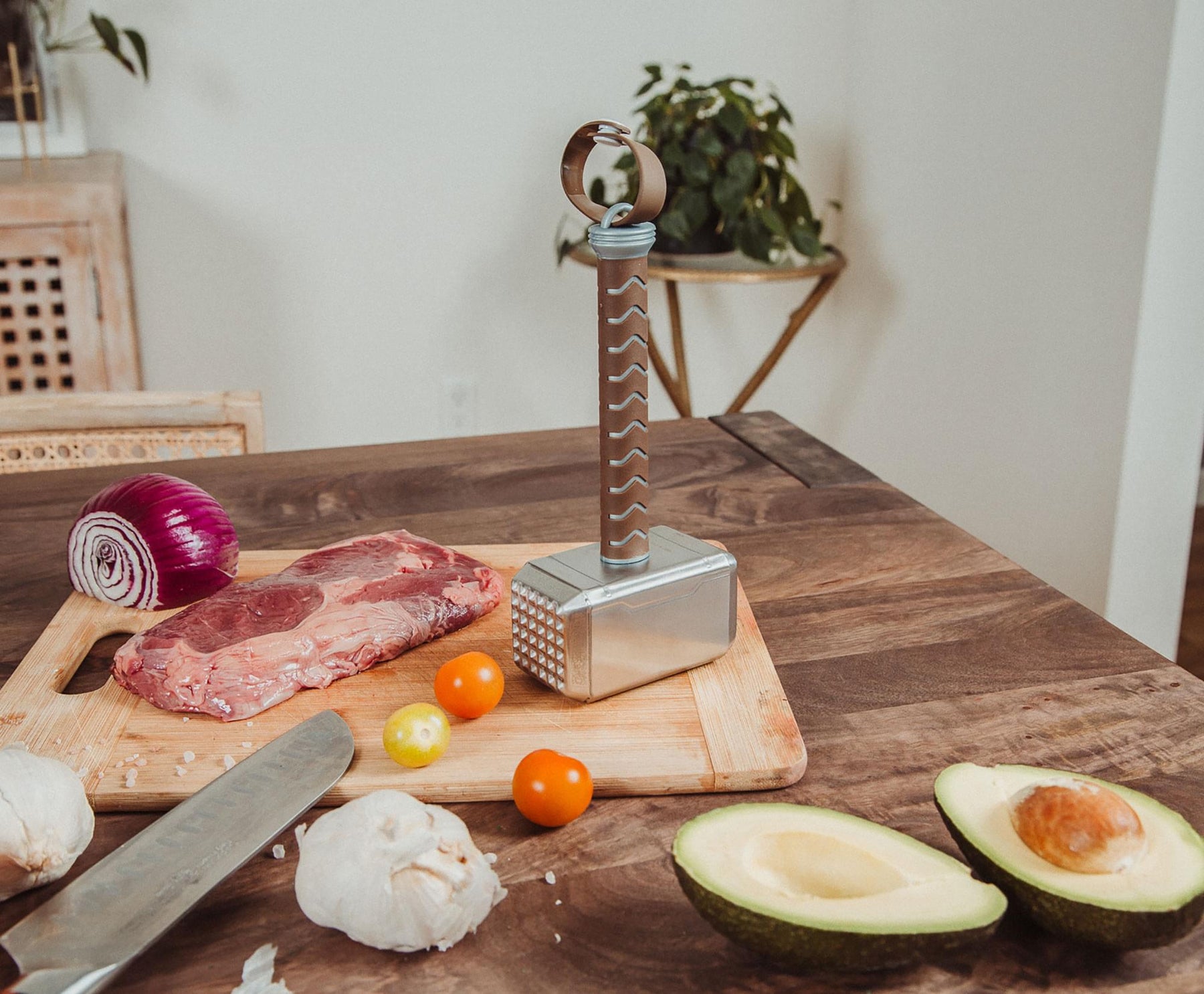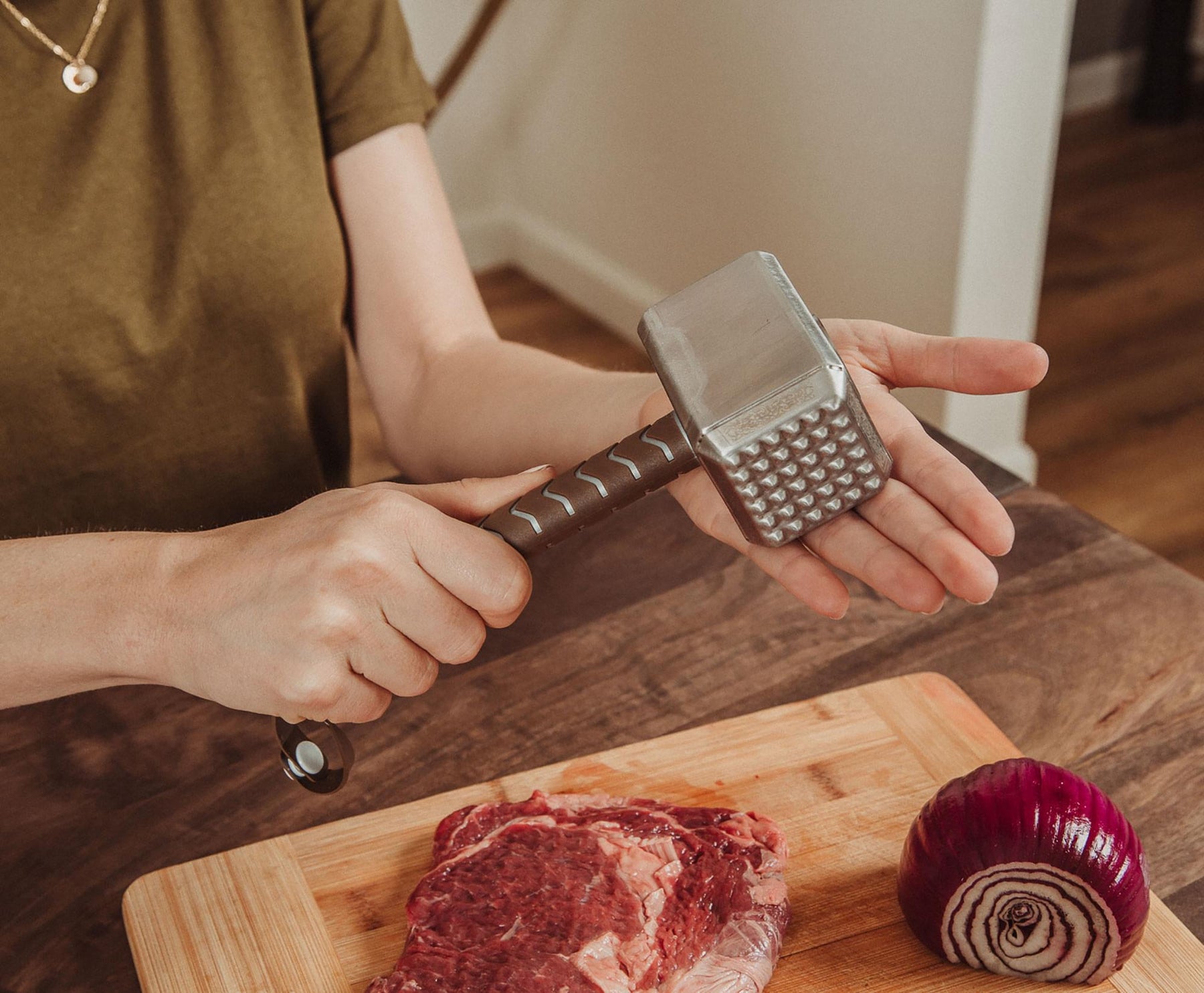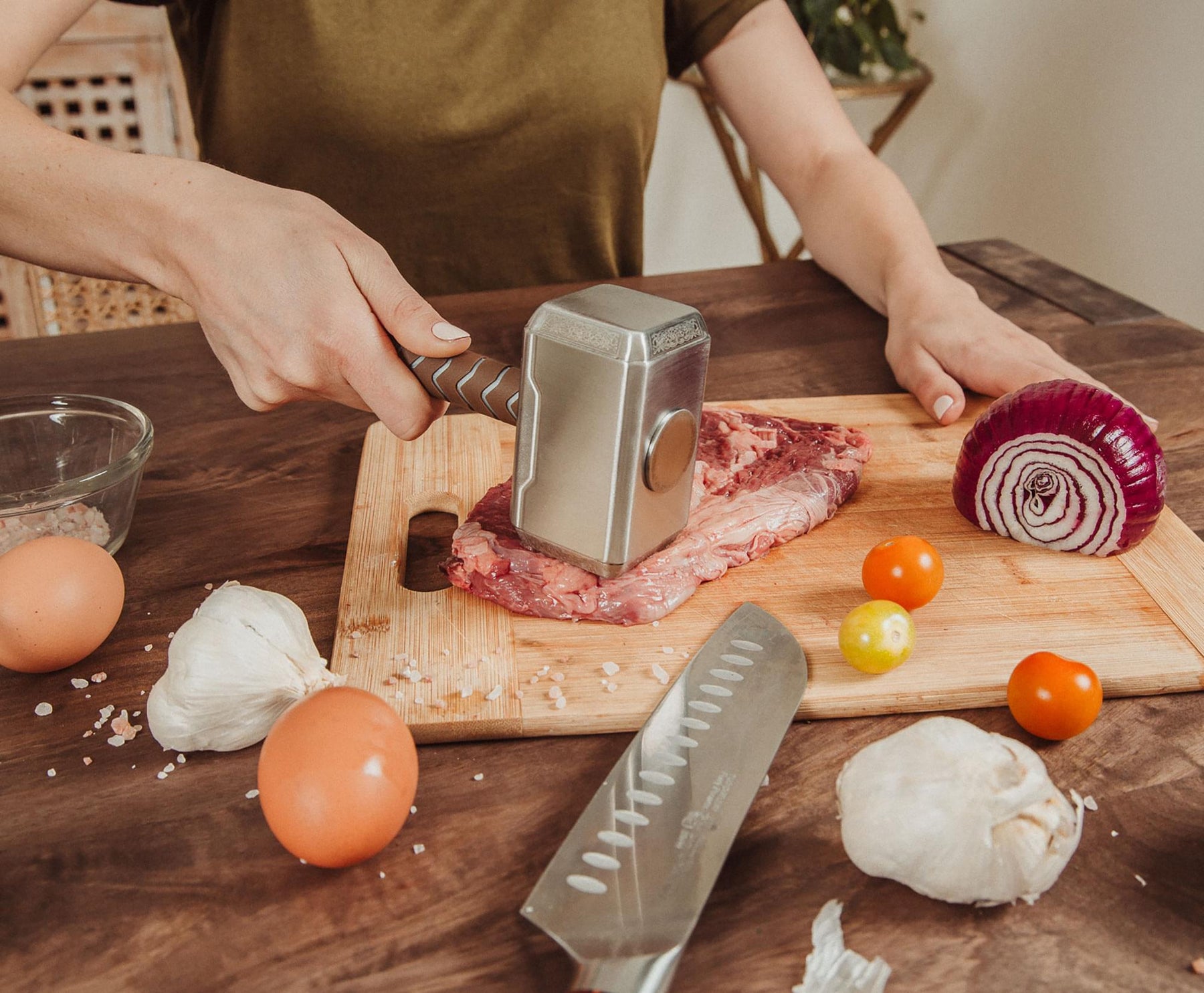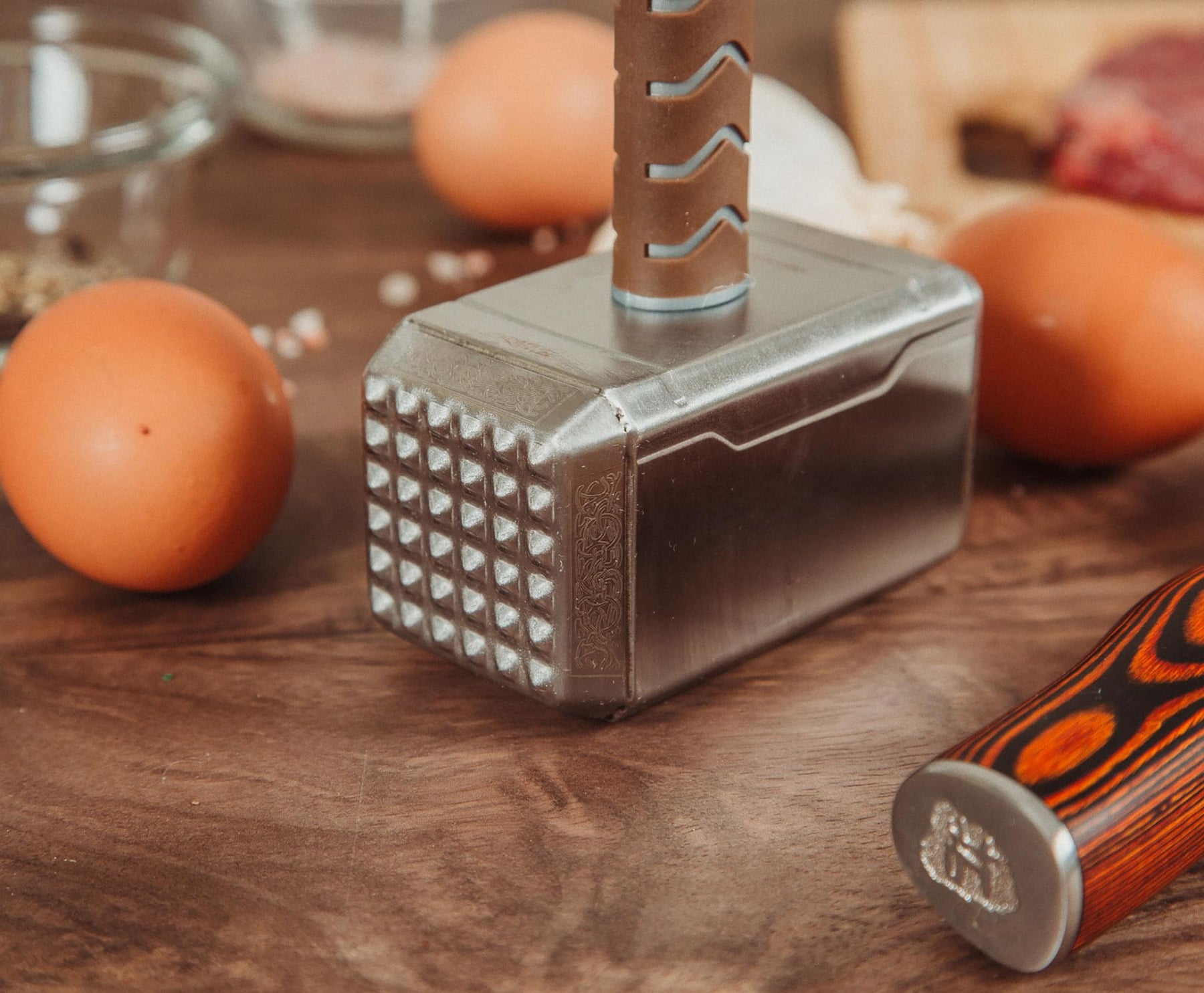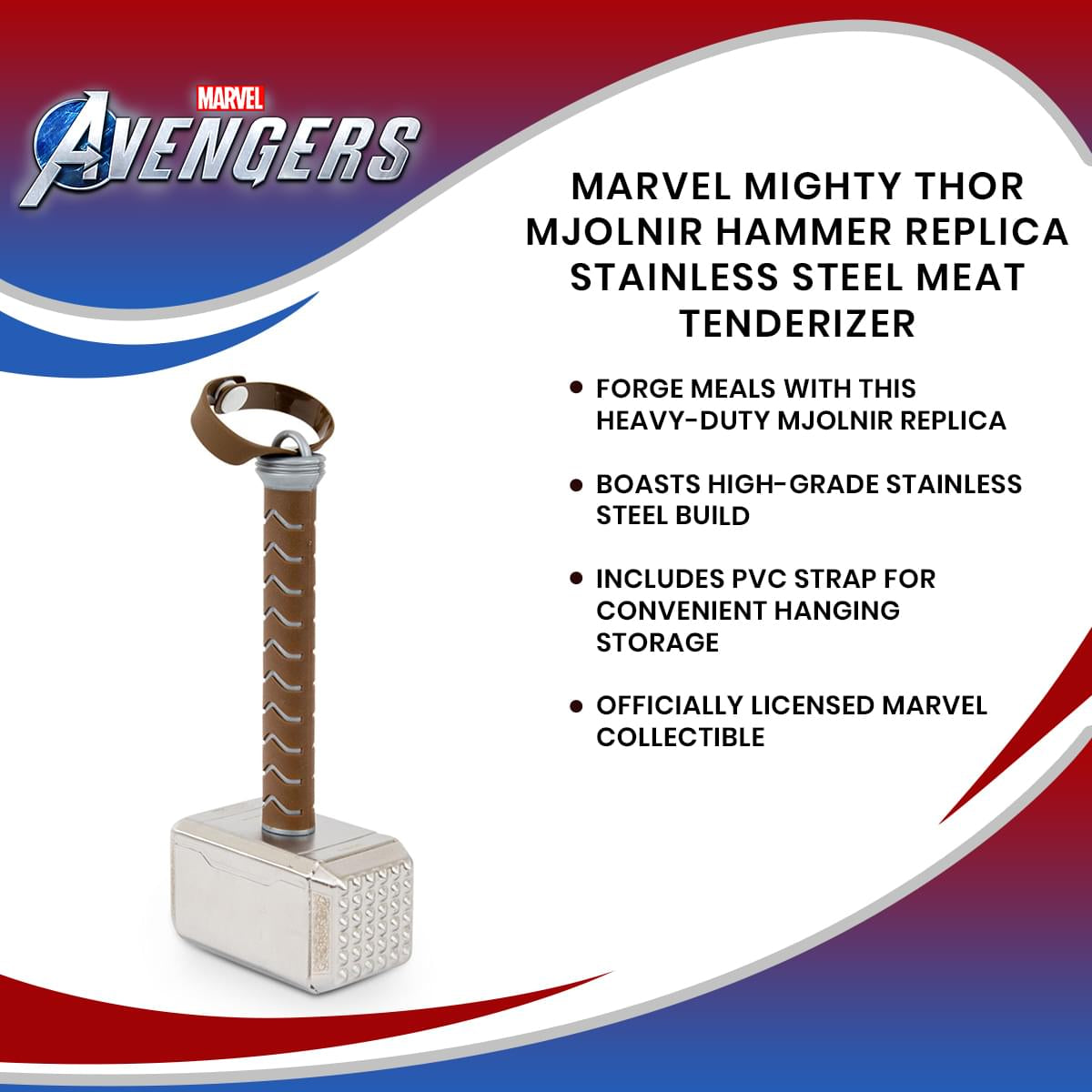 Marvel Mighty Thor Mjolnir Hammer Replica Stainless Steel Meat Tenderizer
COOK WITH MARVEL MIGHT: From Marvel's Avengers comes Mighty Thor's iconic Mjolnir in the form of this gourmet meat tenderizer. Forge meals with this heavy-duty replica of the divine weapon that pays homage to the God of Thunder.
TENDERIZE WITH THOR: Impressive grilling mallet tool is a reproduction of Thor's hammer that looks just like it jumped off the pages of your favorite comic book. Head has pyramid-shaped teeth for tenderizing a variety of meats.
MADE WITH STRONG ASGARDIAN CONSTRUCTION: Mallet is a durable kitchen tool that features a quality stainless steel build. The ergonomic handle includes a sturdy PVC strap, so you can conveniently hang it from your grill for easy access.
FAITHFUL SCALED-DOWN REPLICA: Prop replica of Thor's hammer measuring approximately 8 x 4 x 2 inches. Makes an impressive statement piece displayed in your kitchen, next to your grill, or even with your other Marvel collectibles.
OFFICIAL MARVEL COLLECTIBLE: Infuse every feast with thunderous taste using this officially licensed meat tenderizer resembling the Mighty Thor's precious Mjolnir. It's your turn to bring the thunder, just like the powerful Asgardian hero.
BRING THE THUNDER
Grill the worthiest steaks in the multiverse with Mighty Thor's Mjolnir Meat Tenderizer Replica. You'll be the hero of the barbecue when you wield this mallet-style hammer over some meat.
The pyramid-shaped teeth on the textured face are perfect for physically breaking down dense muscle tissues of pork chops, bottom round steaks, or tough chicken breasts. Use the strap to hang it from your grill, so it's always handy for the next feast of the gods (aka Sunday dinner).
Unleash your power at the grill with this officially licensed Marvel collectible.
CARE INSTRUCTIONS
For the best care, hand-wash only is recommended.